Sweet & sticky Asian marinated chicken wings are delicious and are perfect for weeknight meals, large parties or game day snacking.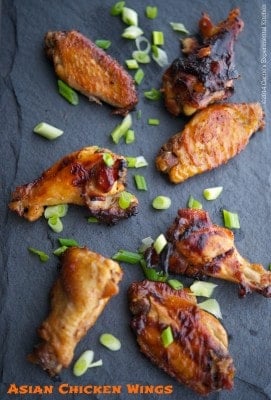 Today I'm sharing another recipe that I originally posted when I first started this blog over 3 years ago and can also be found in my cookbook. I recently made this recipe for Asian Chicken Wings for a class party my youngest daughter was having at school.
Needless to say, not only was it a class favorite, these chicken wings are also a family favorite and are a food staple at every family gathering.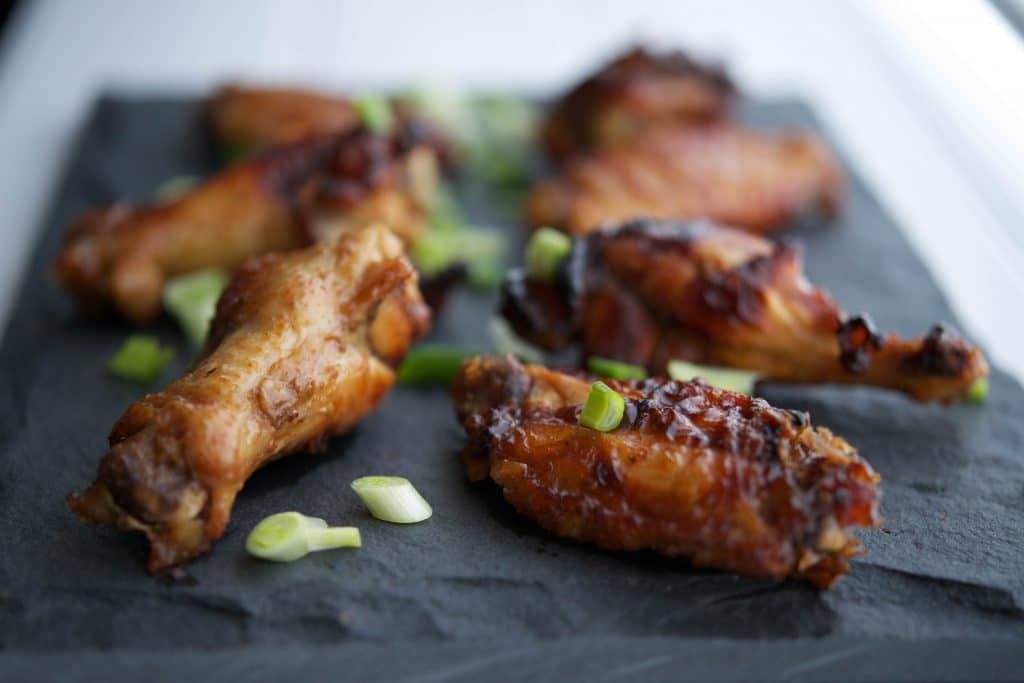 We tend to serve ours with fried rice or egg drop soup, but these Asian Chicken Wings also make a wonderful appetizer. If you're not comfortable cutting down your own chicken wings into wingettes, you can also purchase them already trimmed; usually in the frozen section of your grocery store.
It also saves a little time; however, you need to make sure the wingettes are fully defrosted before marinating.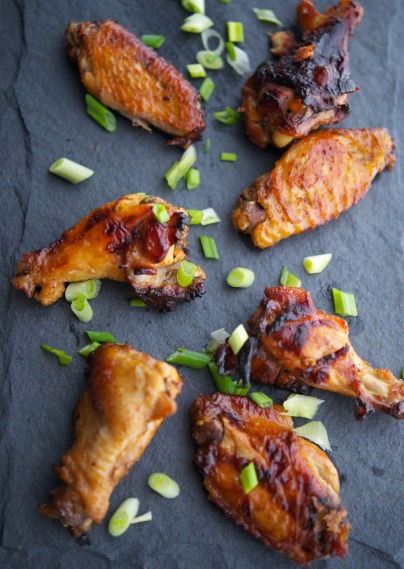 When marinating these wings, I suggest doing so for at least 24-36 hours to ensure they take on all of the flavors before baking; however, if you're in a hurry 6 hours minimum marinating time should do the trick.
Another tip when making these wings is to make sure you discard most of the liquid before baking and drain any remaining liquid halfway through the cooking process as well.
You want to ensure the chicken wings become golden brown and crispy, not steamed which is what can happen if too much liquid is left in your baking dish.
These baked Asian Chicken Wings also make quite a mess when it comes to clean up time, so I suggest using an old roasting pan or disposable aluminum pan for easier clean up. ~Enjoy!
Sign up for my weekly newsletter
and receive
a FREE eBook!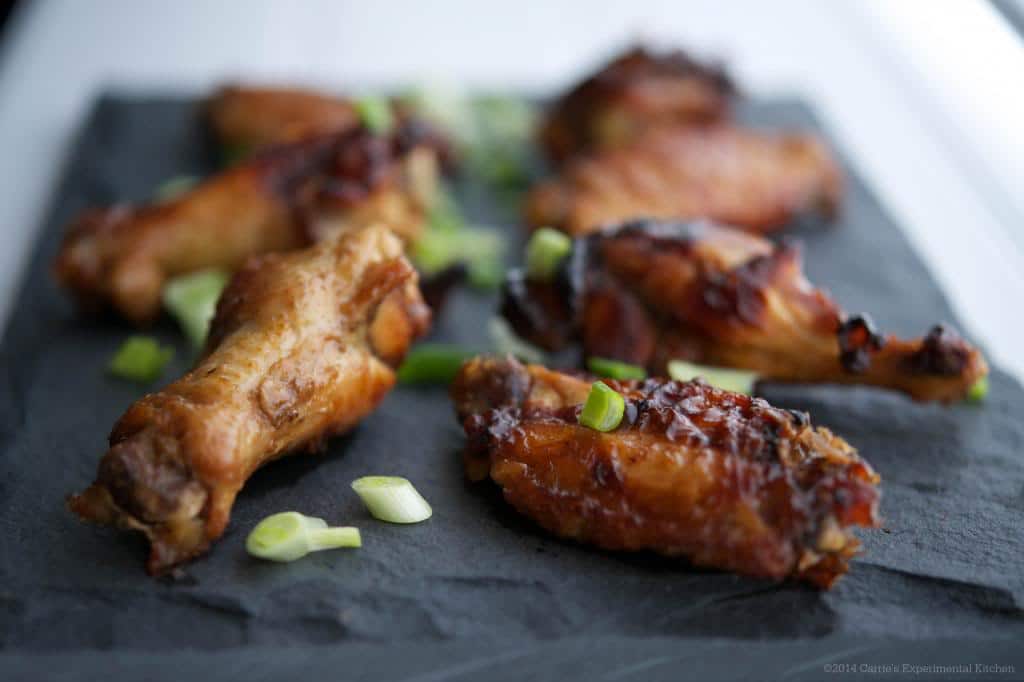 Instructions
Remove the arm of the wing with a sharp knife; then cut the remainder wing in half; forming two wingettes. Rinse the chicken under cold water, pat dry and place in a large baking dish.

In a bowl, whisk together soy sauce, honey, ketchup, garlic and pepper; then pour the mixture over the chicken. Toss to coat.

Cover the chicken and refrigerate for at least 6 hours and up to 24 hours, turning the chicken over halfway through.

Drain most of the marinade and discard; leaving approximately ½" in the bottom of the baking pan.

Preheat oven 375 degrees F and bake for 45 minutes. Drain remaining liquid from the bottom of the baking pan, turn the chicken over and bake for another 45 minutes until chicken is golden brown.
Nutrition
Did you make this recipe?
Share a comment on the blog or mention @CarriesExpKtchn on Instagram!

Related Recipes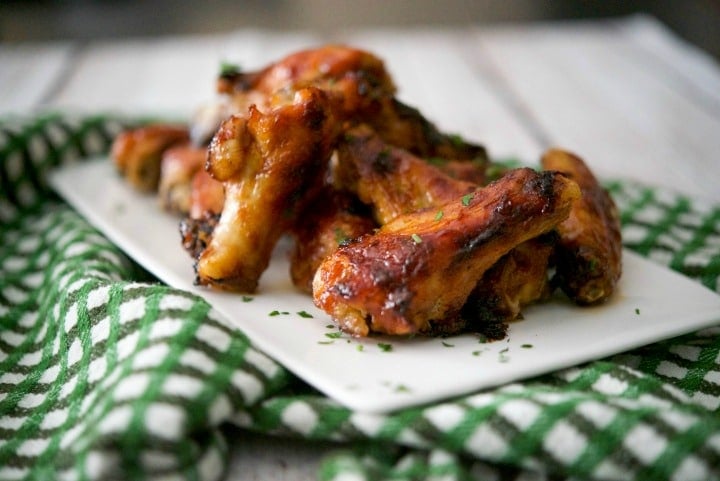 Guinness BBQ Baked Chicken Wings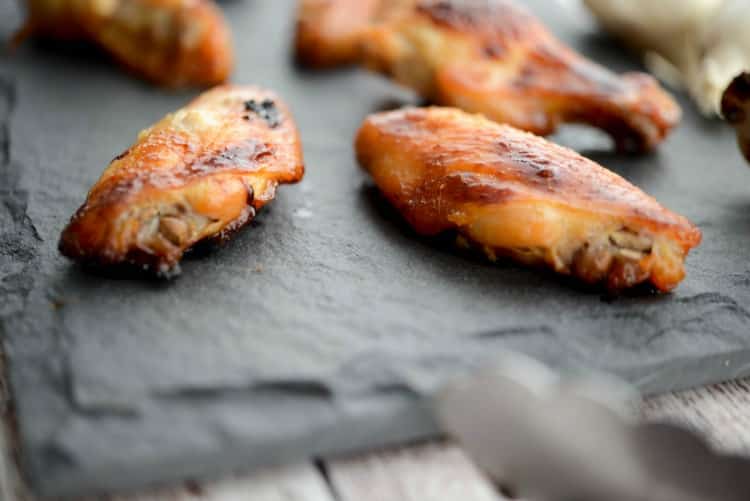 Baked Honey Garlic Chicken Wings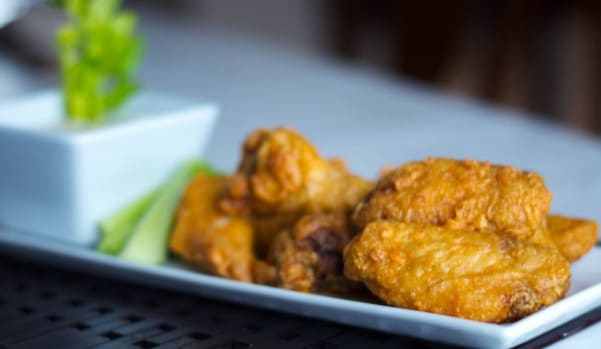 Hooter's Buffalo Wings (Copycat)
Connect with me on Social Media