This recipe for Country Chicken made with breadcrumbs, butter, scallions and white wine is a deliciously easy family meal, that's also great for feeding a crowd.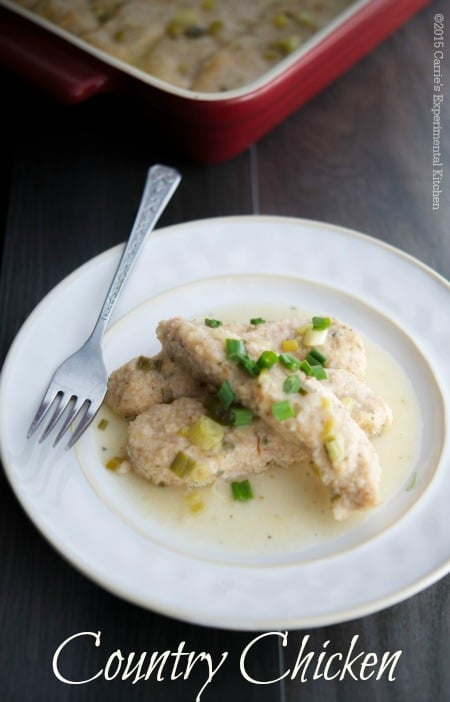 I first posted this recipe for Country Chicken back in December 2011 and couldn't wait to make it again. I don't know why it's taken me so long because it used to be one of those recipes I would whip up for dinner all of the time.
My family loves it and I've often turned to this recipe when making food for a crowd because it's so easy to make. When I first saw this recipe many years ago, it originally called to use an entire stick of butter in the bottom of the pan.
Then you had to dredge the chicken in more melted butter prior to adding the breadcrumb and then again in the sauce. Hello, this was a heart attack waiting to happen!
Luckily for all of us that I was able to reduce the caloric intake by reducing the amount of butter while still managing to get the same taste and tenderness.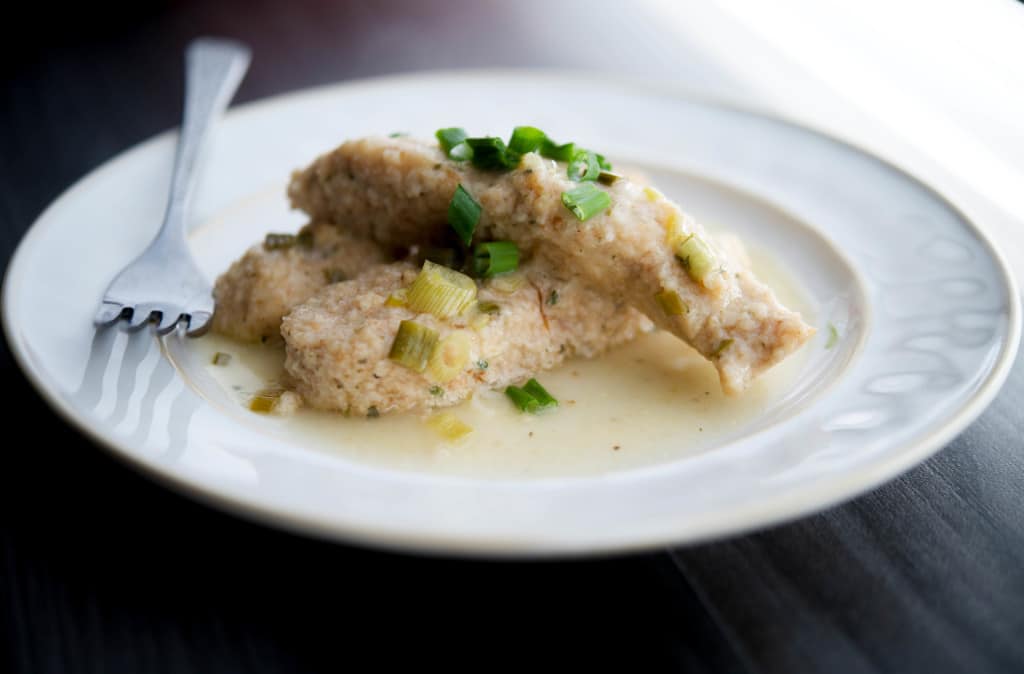 How do you make Country Chicken?
This recipe for Country Chicken comes out tender and delicious every time. Start by rinsing the tenderloins under cold water; then dipping them into Italian flavored breadcrumbs before putting them into an oven safe casserole dish.
You usually don't have to rinse them off, but it helps the breadcrumbs stick. Besides, it saves calories this way so you don't have to dip each piece into melted butter, but you can if you wish too.
While the tenderloins bake for 15-20 minutes, make your sauce consisting of butter, scallions, white wine and chicken broth; then pour the sauce over the chicken for another 15-20 minutes until it is cooked through. That's it! Simple right? It comes out perfectly every time and it's so good.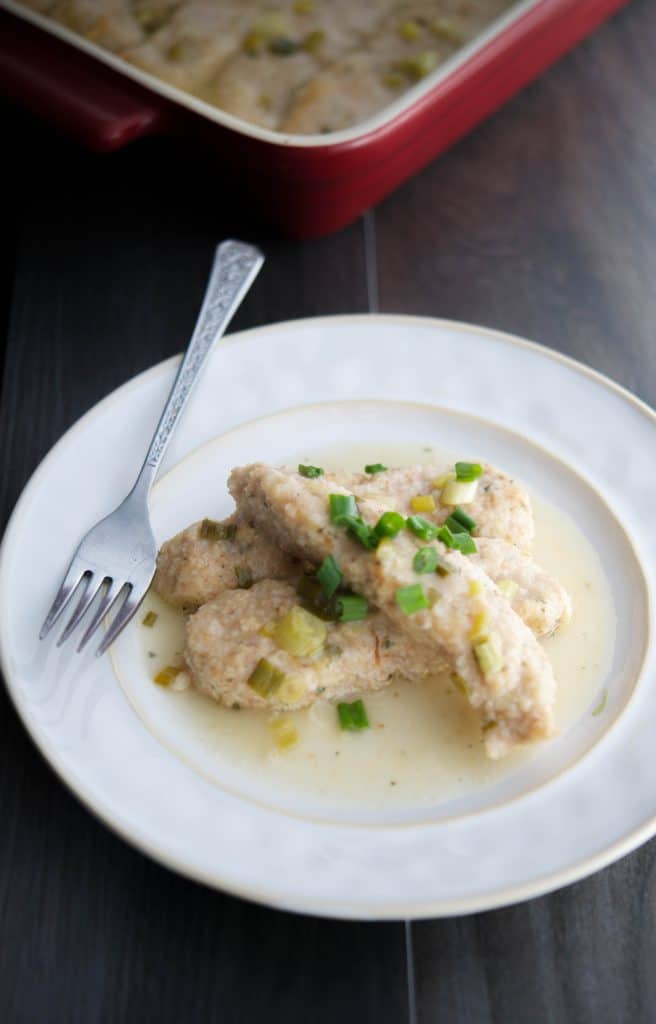 This Country Chicken also makes a great buffet item for those upcoming Graduation parties or a weekend brunch. You can prepare everything ahead of time; then wrap tightly and freeze until ready to defrost and reheat.
The sauce keeps the chicken moist and saves you time the day of your party. ~Enjoy!
Sign up for my weekly newsletter
and receive
a FREE eBook!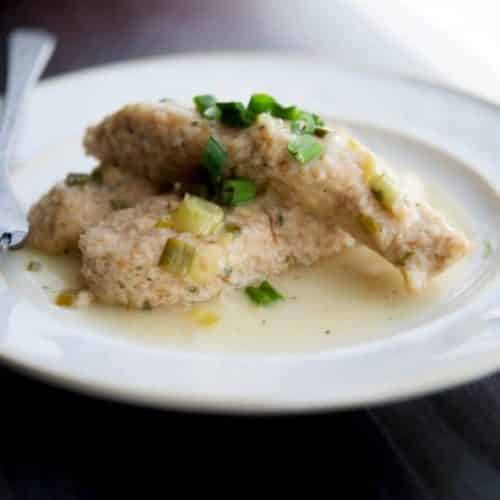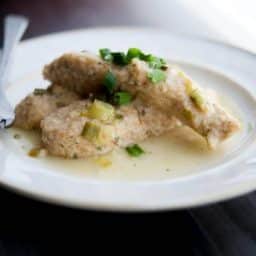 Country Chicken
This recipe for Country Chicken made with breadcrumbs, butter, scallions and white wine is delicious and perfect for a crowd.
Instructions
Preheat oven to 350°F.

Add half of the melted butter to the bottom of an oven safe dish(approximate size 10"x13").

Lightly pound chicken tenders and rinse under cold water. Dip wet chicken into the breadcrumbs and place in butter coated baking dish. Bake for 15-20 minutes.

While chicken is in the oven, start your sauce. In a medium saucepan melt the remaining 1 tbsp. butter, add scallions and saute for 5 minutes; then stir in the flour.

Next, add the wine and chicken broth, lower heat and simmer for 10 minutes.

Pour sauce over chicken and cook for another 15-20 minutes.
Related Recipes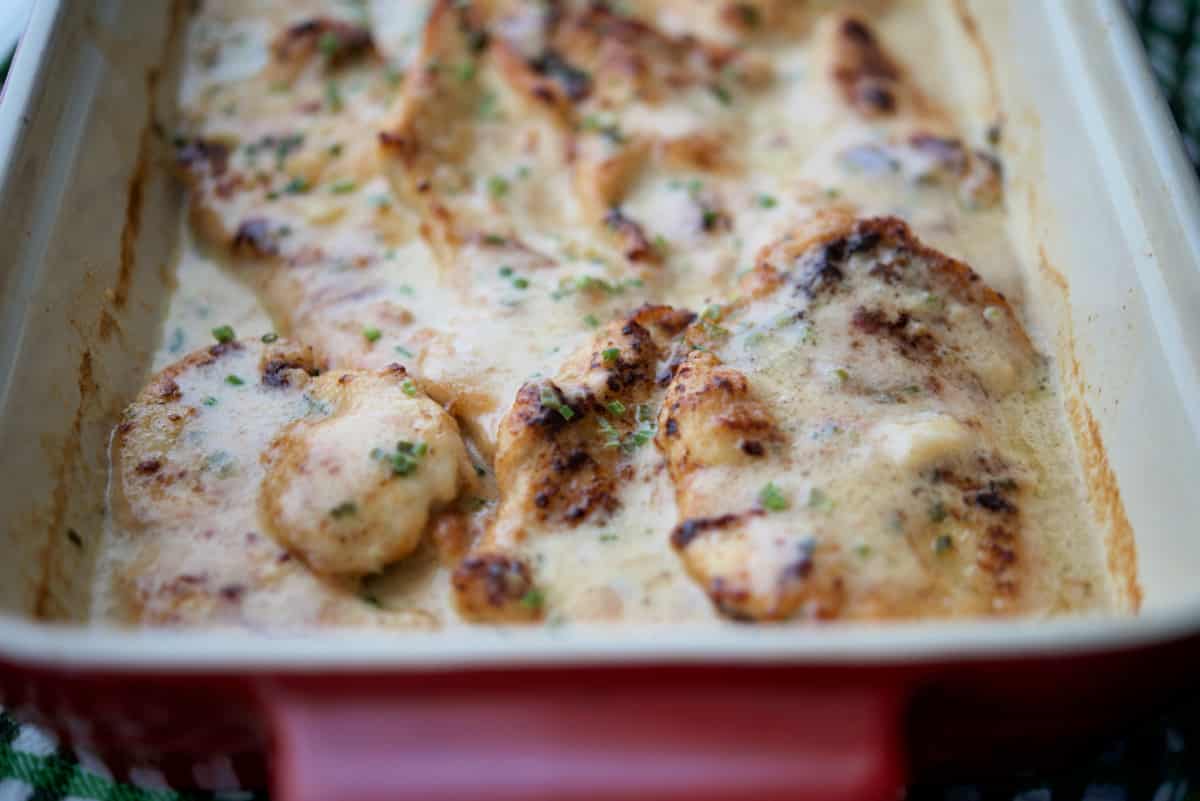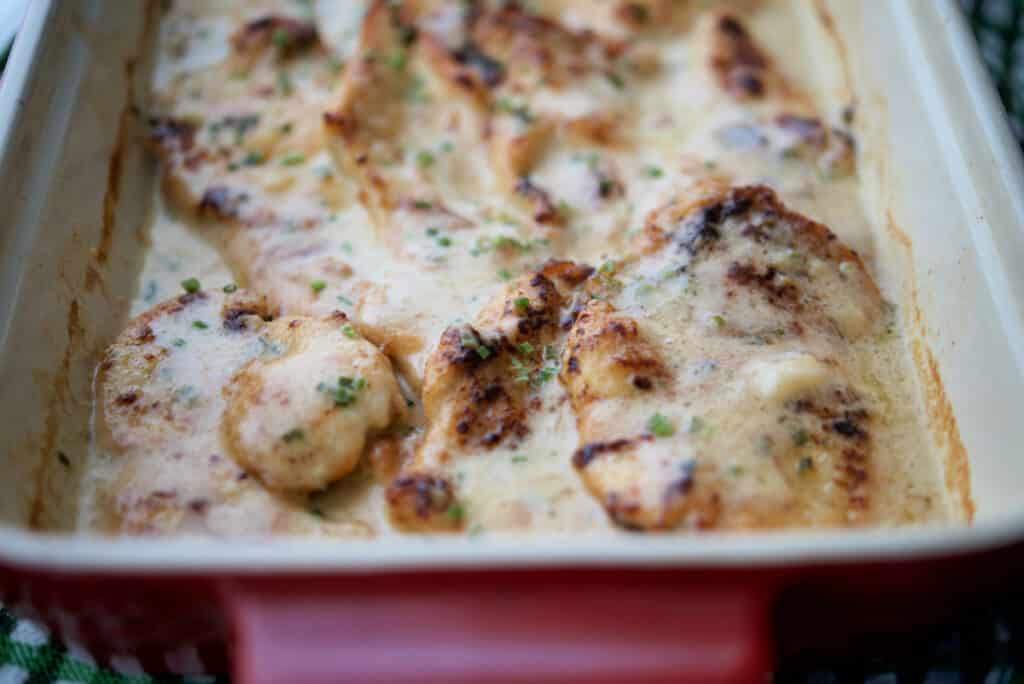 Chicken in an Irish Whiskey Cream Sauce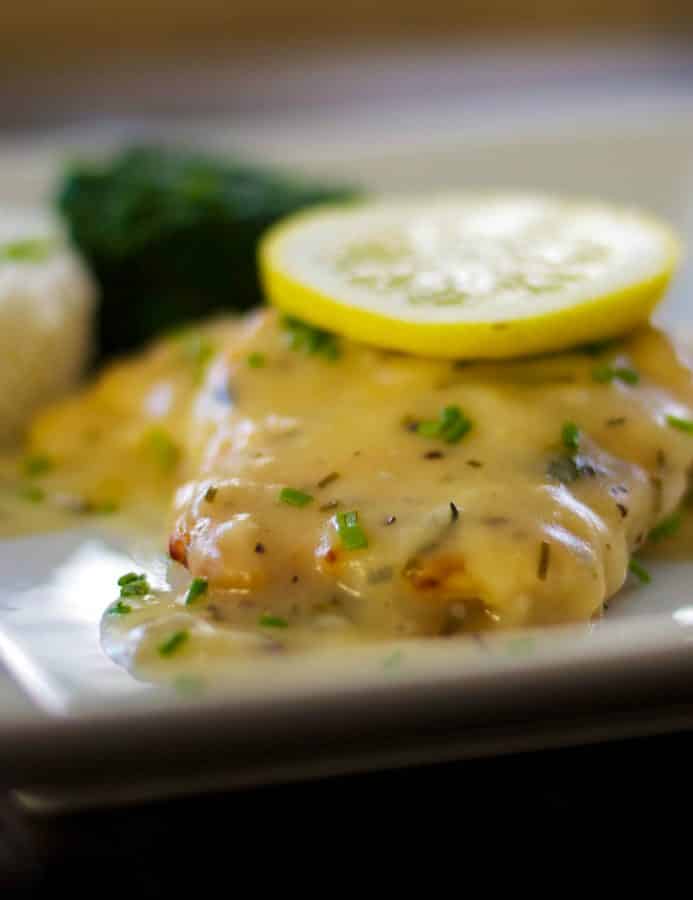 Chicken in a Lemon Butter Sauce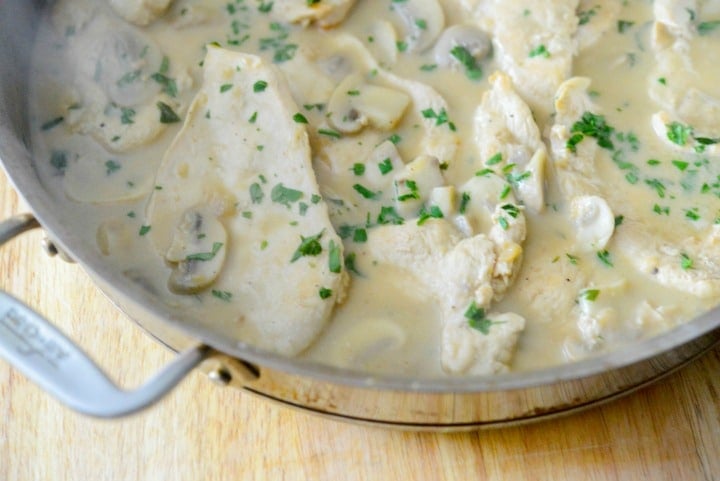 Chicken in a Mushroom Brandy Cream Sauce
Visit the

recipe index

to search for more recipes by category.

Connect with me on Social Media
*Originally shared April 2015/Updated March 2021