Chicken thighs topped with fresh basil pesto, fire roasted diced tomatoes and Kalamata olives; then baked until tender and juicy.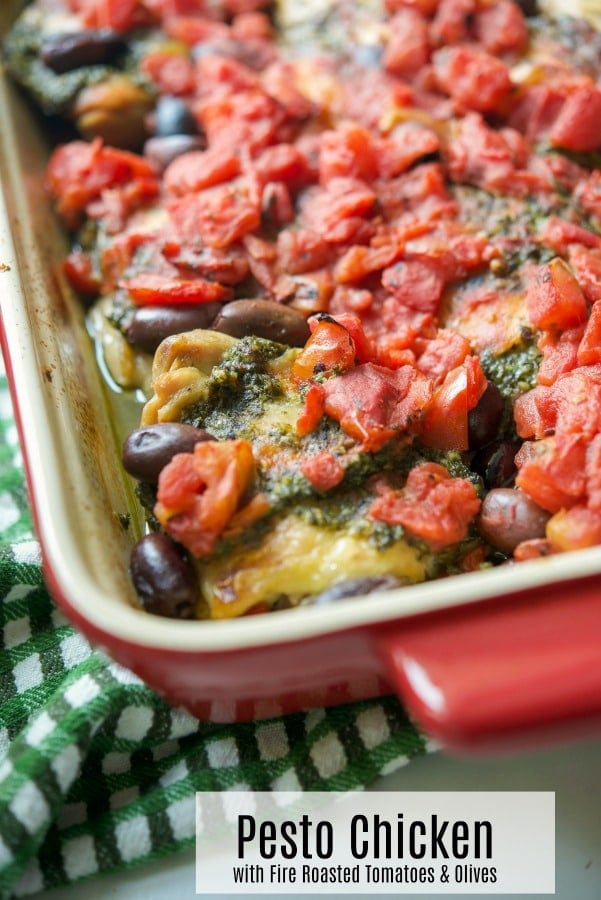 I have to say that we probably eat chicken thighs at least once a week. They're so versatile to cook with and are always tender and juicy. Because of this, I'm always looking for new ways to make them that are simple.
I have to say that this recipe for Pesto Chicken with Fire Roasted Tomatoes & Olives is one of my new favorites.
You can make pesto out of many different herbs, but the classic recipe is made with fresh basil, garlic, grated cheese, pine nuts and olive oil as you can see in my post here.
If you don't like or can't eat nuts, you can also leave them out of the recipe and it will still taste great.
Pesto can now be purchased at your local grocery store or online as well; though I found them to be a bit too garlicky and not as fresh tasting. It's so simple to make at home and can be whipped up with a mini food processor in about 5 minutes so I tend to make it myself.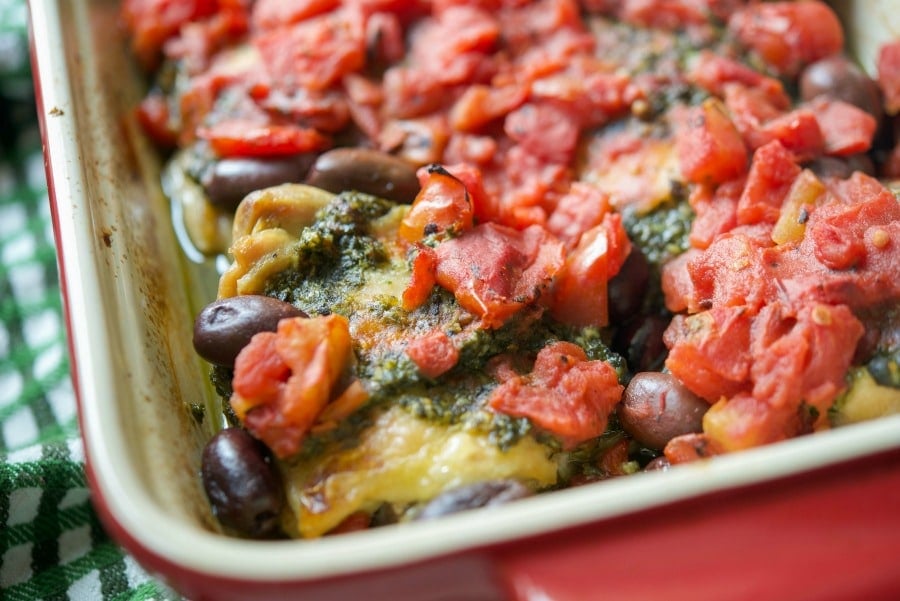 How do you make pesto chicken?
For this recipe I sprayed chicken thighs with cooking spray; then baked them in an oven proof casserole dish at 425 degrees F for about 20 minutes (10 minutes per side).
I removed the pan from the oven; then topped each piece of chicken with prepared pesto, fire roasted diced tomatoes and pitted Kalamata olives.
Finally, I placed the dish back in the oven and cooked for an additional 20-25 minutes until the chicken was cooked through. As you can see, this Pesto Chicken with Fire Roasted Tomatoes & Olives tastes as fantastic as it looks and was SO easy to make.
So many flavors that this chicken just melts in your mouth.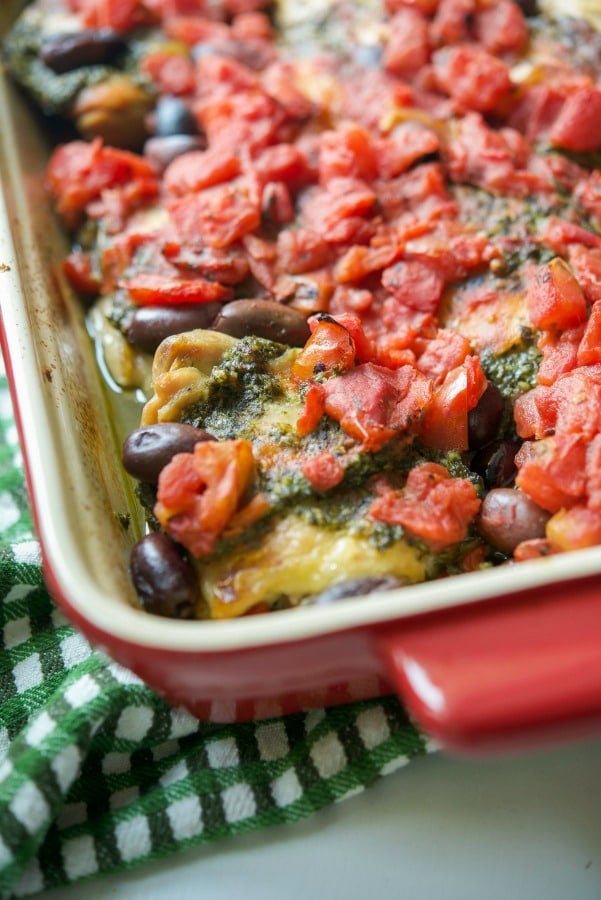 You can also use other types of chicken parts, like boneless breasts; however, you will need to adjust the cooking time so as to not dry out the chicken while cooking.
As good as this Pesto Chicken was, try some one of my other favorite recipes: Pesto Mac n' Cheese, Chicken Cutlet Sandwich with Bacon, Avocado &Pesto, or Gluten Free Pasta with Mixed Herb Pesto. ~Enjoy!
Sign up for my weekly newsletter
and receive
a FREE eBook!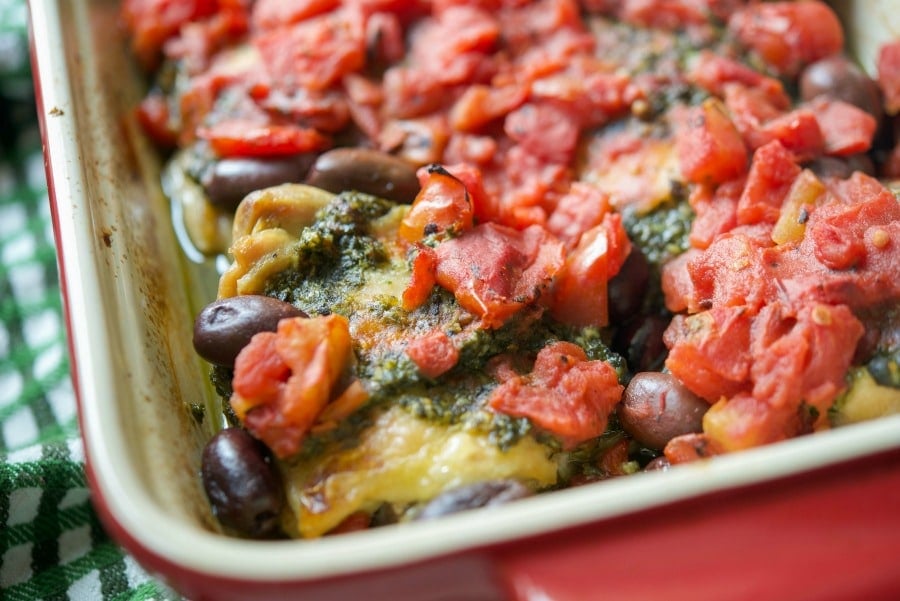 Instructions
Preheat oven to 425 degrees F.

Place the chicken in an oven safe casserole dish; then spray with cooking spray.

Bake 10 minutes per side; then remove the dish from the oven

Top each chicken thigh with the pesto; then spread the tomatoes and olives on top.

Place the dish back in the oven and bake for another 20-25 minutes or until the chicken is cooked through.
Did you make this recipe?
Share a comment on the blog or mention @CarriesExpKtchn on Instagram!
Visit the

recipe index

to search for more recipes by category.

Related Recipes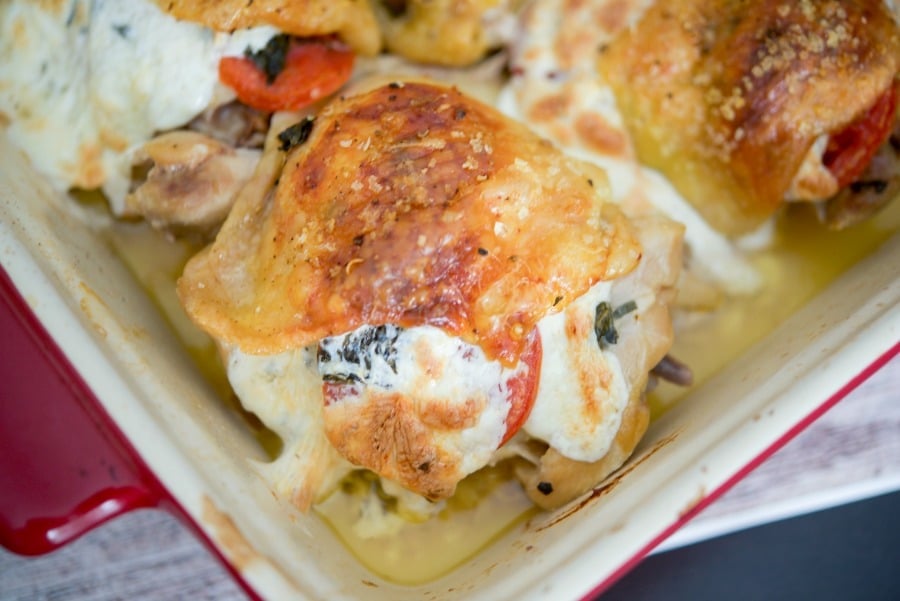 Caprese Stuffed Chicken Thighs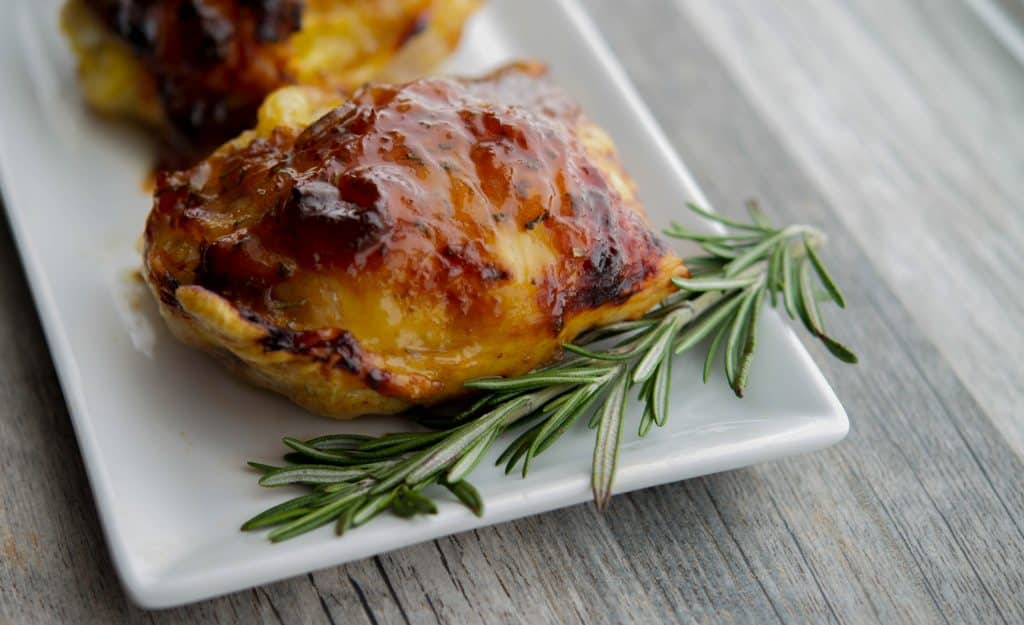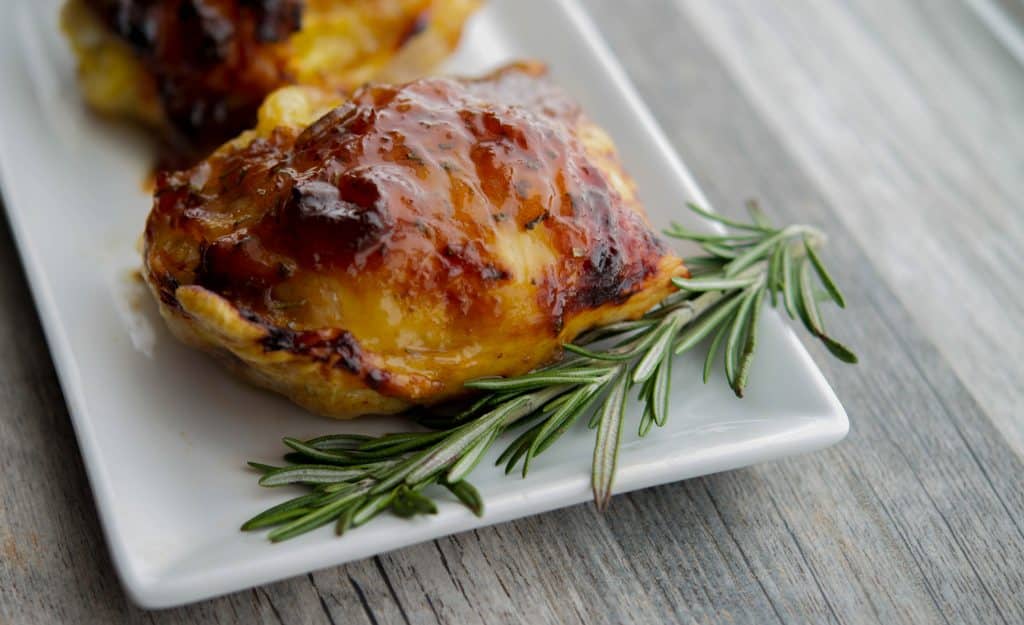 Balsamic Apricot Glazed Chicken Thighs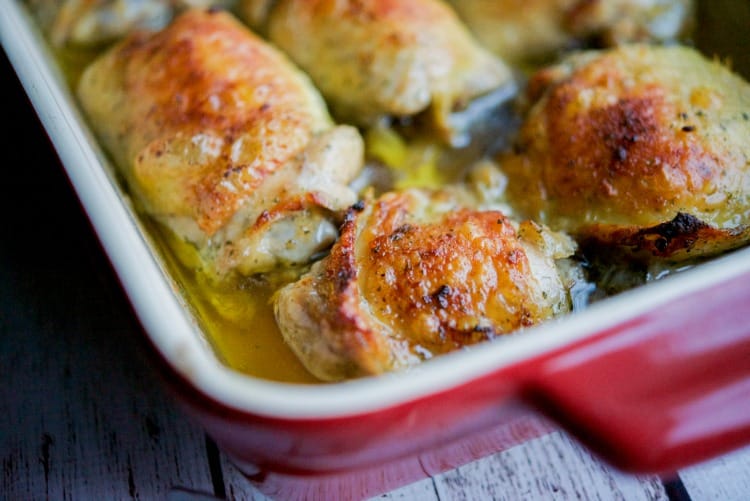 Crispy Ranch Baked Chicken Thighs
Shop Related Products
Connect with me on Social Media