Chicken Balsamico made with bone-in chicken thighs cooked in a balsamic white wine sauce with fresh chopped rosemary.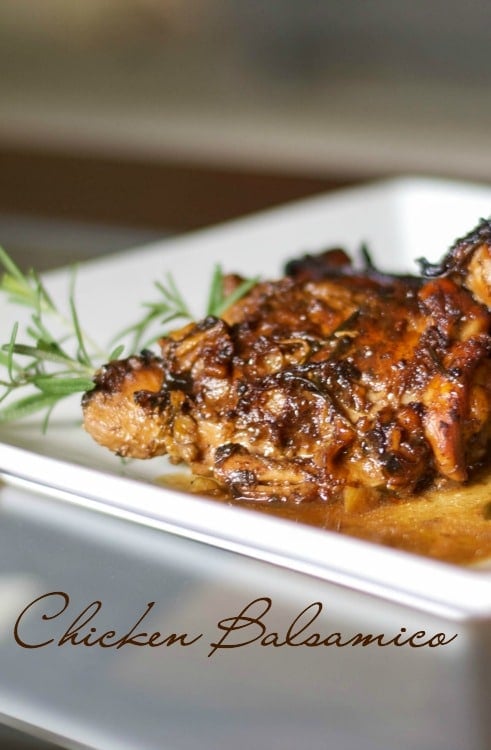 I think I found my new favorite recipe and it's called Chicken Balsamico. I had purchased some chicken thighs in preparation of making something with them while my Mom was visiting last month, but never really got around to it. The kitchen still wasn't done through most of her stay and we were just too busy with other things to really make dinner home much.
Truth be told, I had no where to take a nice, pretty picture of anything new once it was done. So the things I did make were recipes I've either made before or new ones that I'll have to make again…hmmm if I can remember, I rarely make the same thing the same way twice!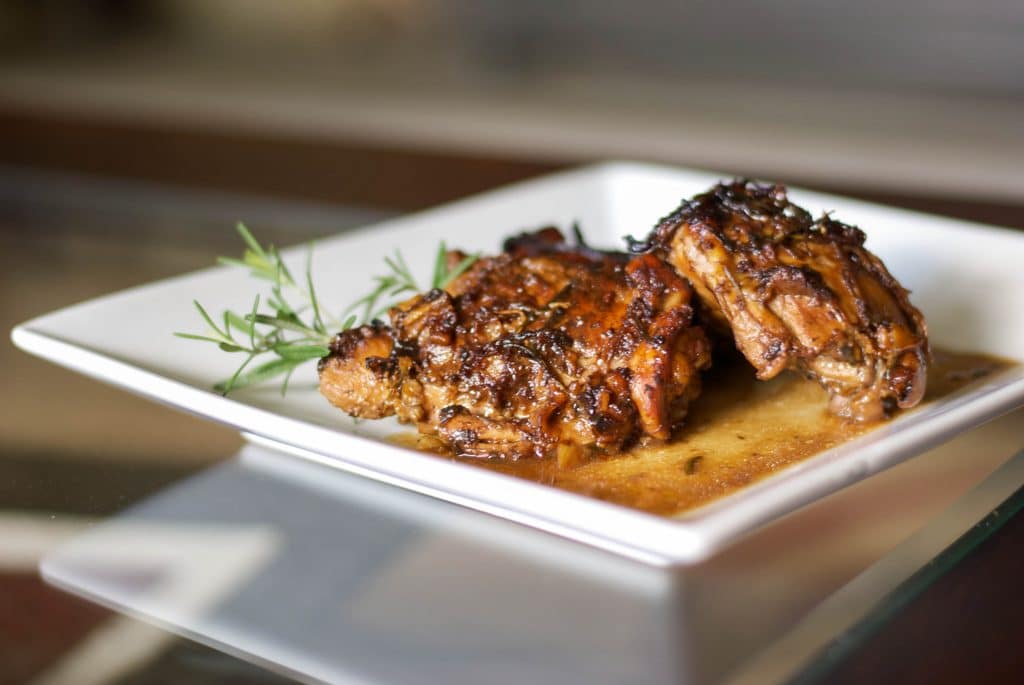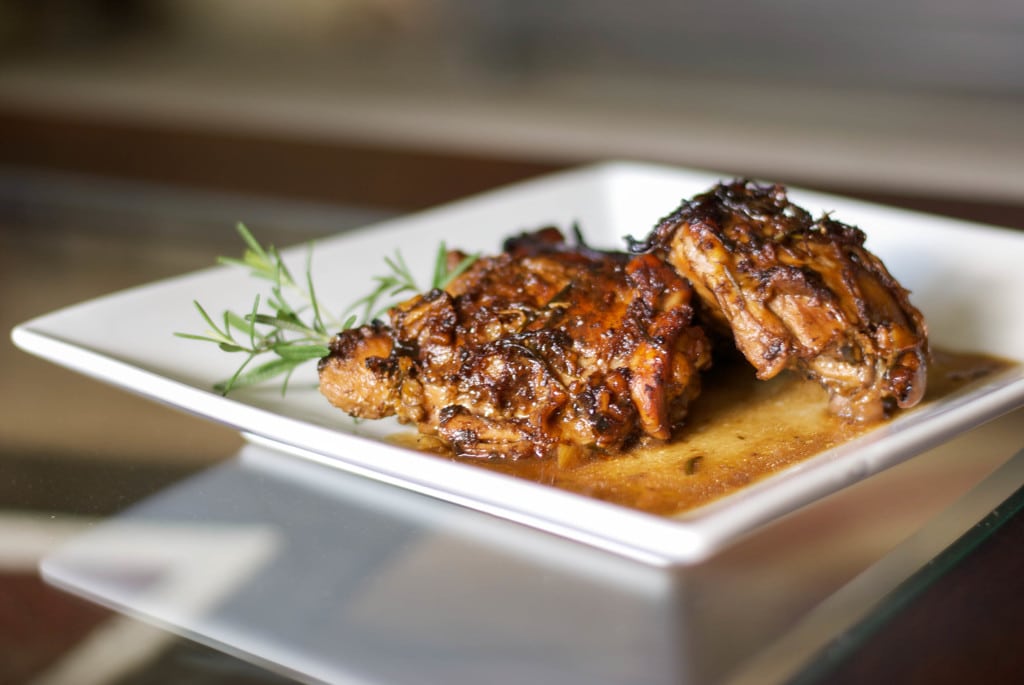 Since I froze this large package of chicken in it's entirety, I wanted to make something with a sauce or stew since the chances of it being eaten more than once would have been a lot better than if I had grilled them. I wanted simple and easy, as cheering season is underway (and I have no life) and this was perfect.
Chicken Balsamico: Chicken cooked in a balsamic white wine sauce with rosemary. Click To Tweet
Now, I'm not one to eat leftovers, but I have to say, this recipe for Chicken Balsamico tasted even better heated up the next day. I just love the flavor combination of balsamic vinegar and fresh rosemary and by cooking them in this sauce, they were extremely moist too. ~Enjoy!
Sign up for my weekly newsletter to get
 the latest recipes and receive
 a FREE eBook! 
Chicken Balsamico
Your family is going to love Chicken Balsamico made with bone-in chicken thighs cooked in a balsamic white wine sauce with fresh chopped rosemary.
Total Time
1
hour
15
minutes
Instructions
In your Dutch oven, add the oil and season the chicken with salt and pepper.

Next, brown the chicken on both sides until the chicken is almost cooked through. You may need to do this in two batches. Transfer the chicken to a platter, cover and set aside.

Add the rosemary, garlic, vinegar, wine and chicken broth to the Dutch oven and bring to a boil. Let simmer 5 minutes.

Add the chicken back into the pot, cover and let simmer for 30-40 minutes(until the chicken is cooked through). Remove the chicken and place on a serving platter; then cover and set aside.

Turn the heat on high and bring the liquid in the Dutch oven up to a full boil, uncovered for approximately 15 minutes until the sauce has thickened. Pour the sauce over the chicken.
Notes
Calories 131, Carbs 2.3g, Fat 6.6g, Protein 13.9g, Fiber 0g, Sugar 1.6g
*Calculations based on ingredients entered into Calorie Count and may not be 100% accurate.
Nutrition
Visit the 

recipe index

 to search for more recipes by category.


Connect with me on Social Media
Related Recipes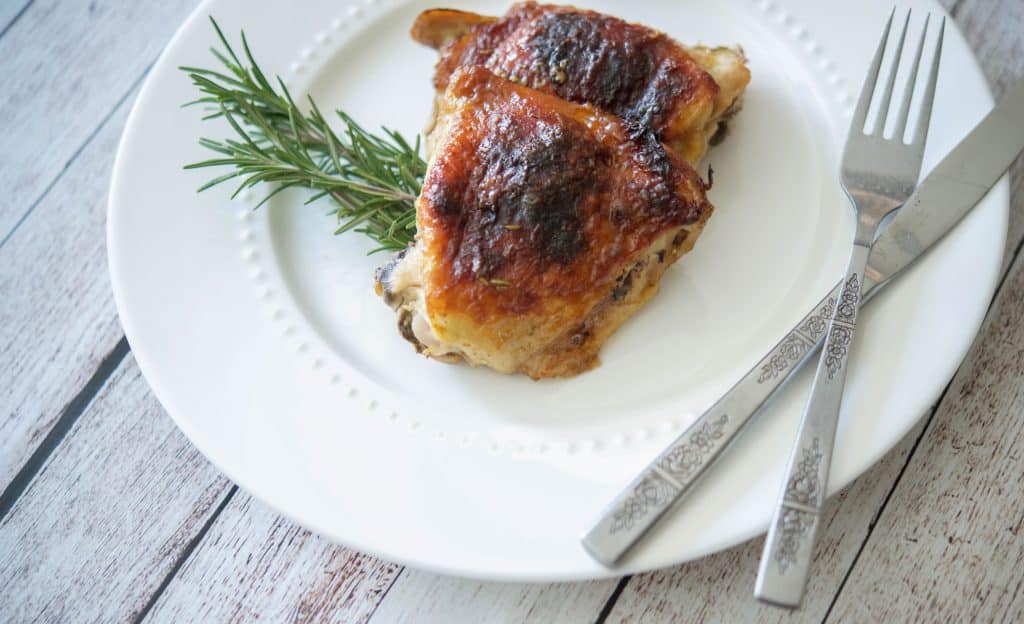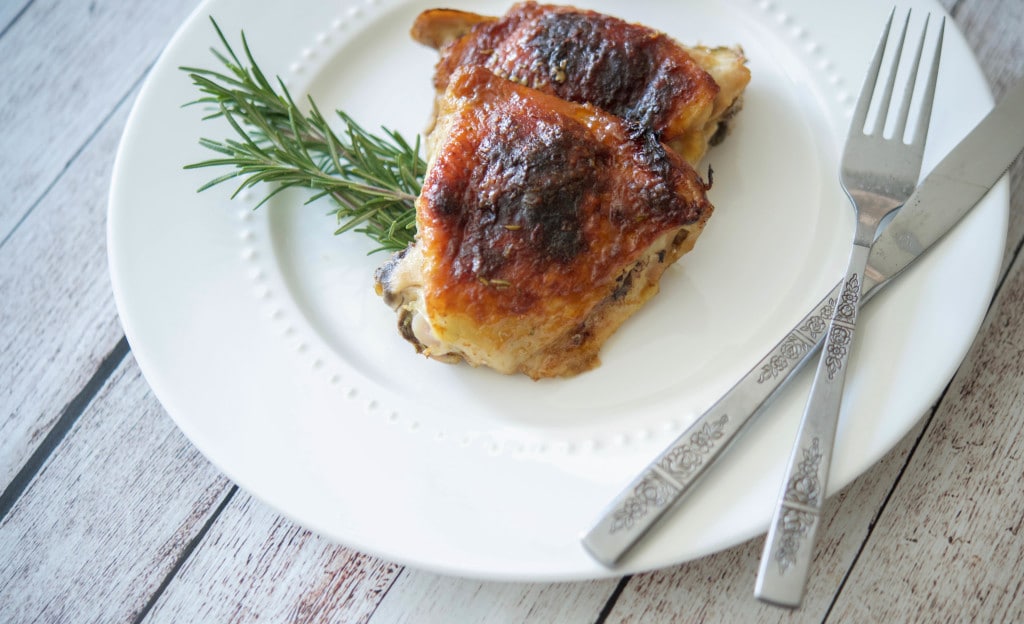 Balsamic Honey Mustard Baked Chicken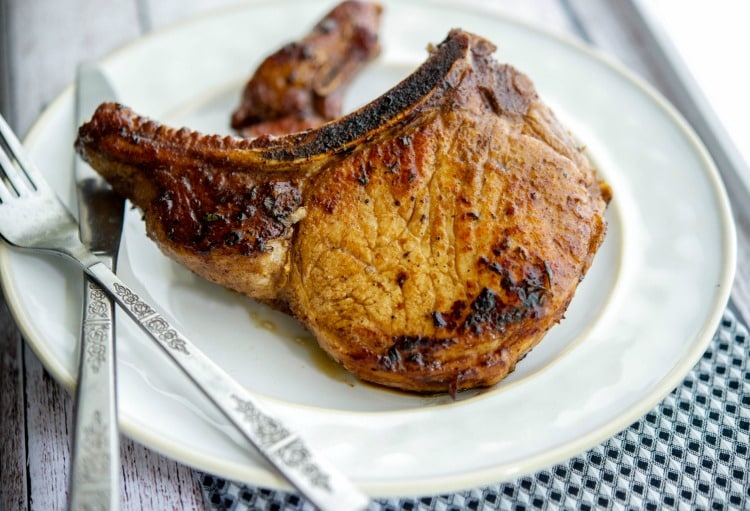 Pan Seared Balsamic Pork Chops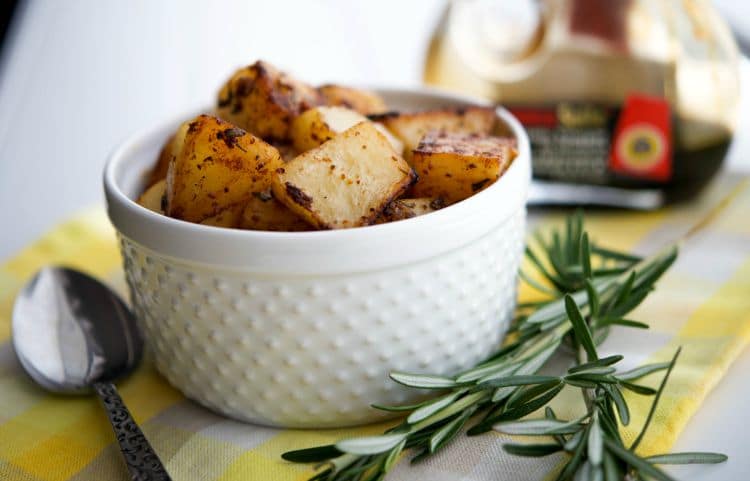 Balsamic Rosemary Roasted Potatoes