Nothing tastes better during summer picnics than this Caprese Salad made with fresh Ciliegine mozzarella combined with garden tomatoes and basil.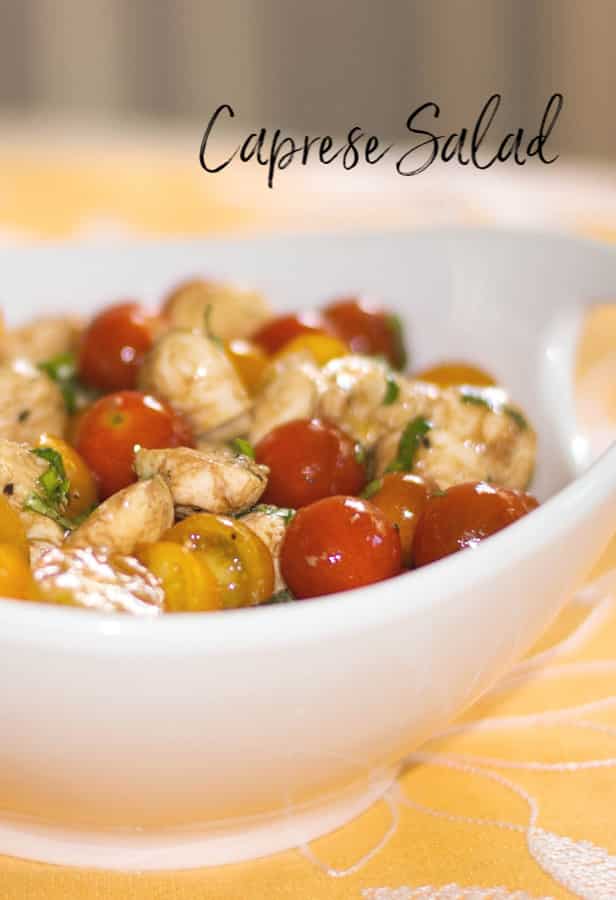 I've made a similar salad before, but this Caprese Salad was a little different because I used Ciliegine or "cherry sized" fresh mozzarella, as well as my fresh Jersey garden tomatoes.
I only planted one Roma tomato bush this year and it didn't take well. I have to admit, I'm not much of a gardener. However, my in-laws planted some as well and were able to grow a bountiful harvest of red cherry tomatoes this season.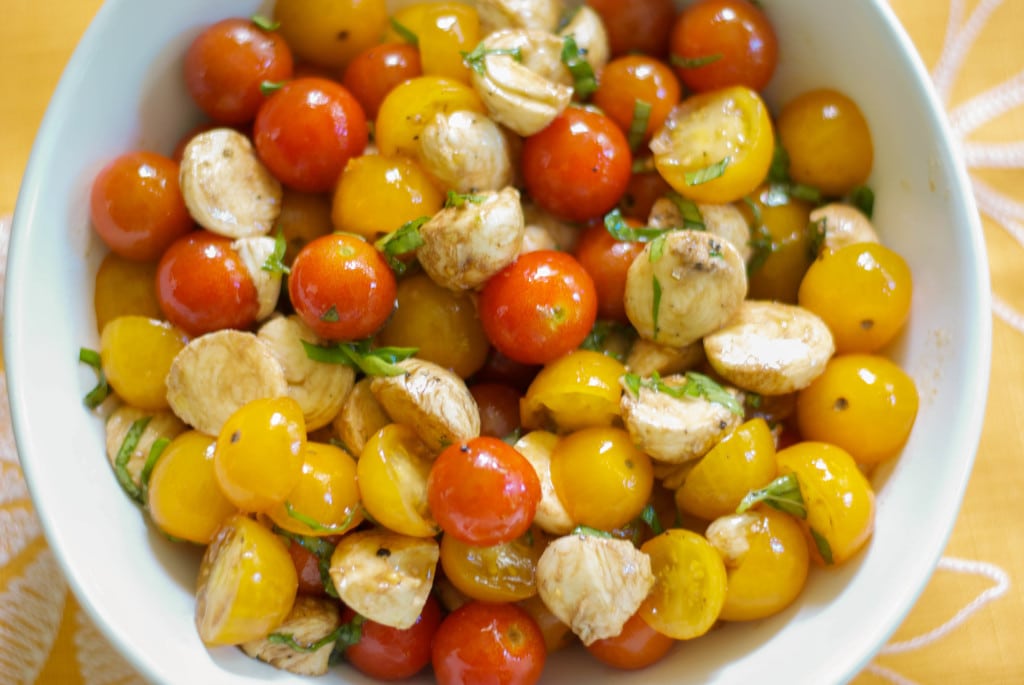 With my MIL still in rehabilitation recovering from her recent hip replacement surgery, I was charged with going to the house to collect all of the tomatoes since they wouldn't be doing much cooking in the near future.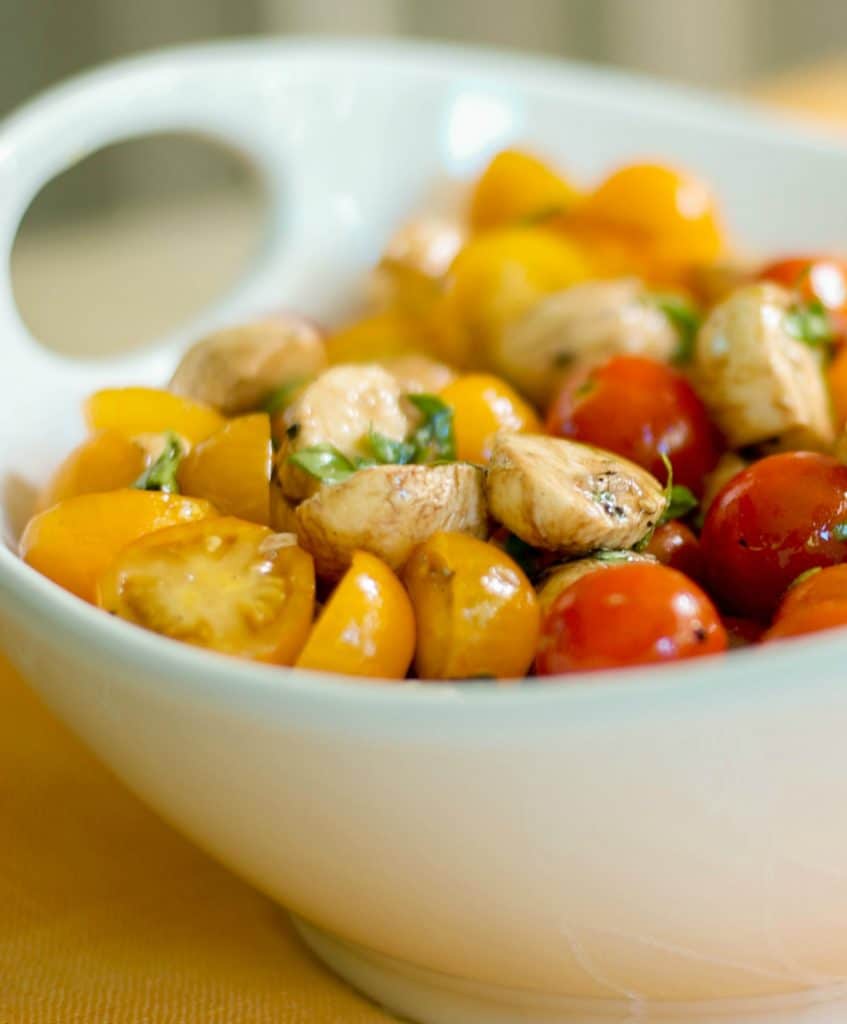 How do you make Caprese Salad?
For this recipe you'll need Ciliegine Mozzarella, golden and cherry tomatoes, fresh basil, aged balsamic vinegar, EVOO, Kosher salt and black pepper.
Add all ingredients in a large bowl and mix well. That's it! This salad is enough to serve 6-8 people and has such an amazing flavor!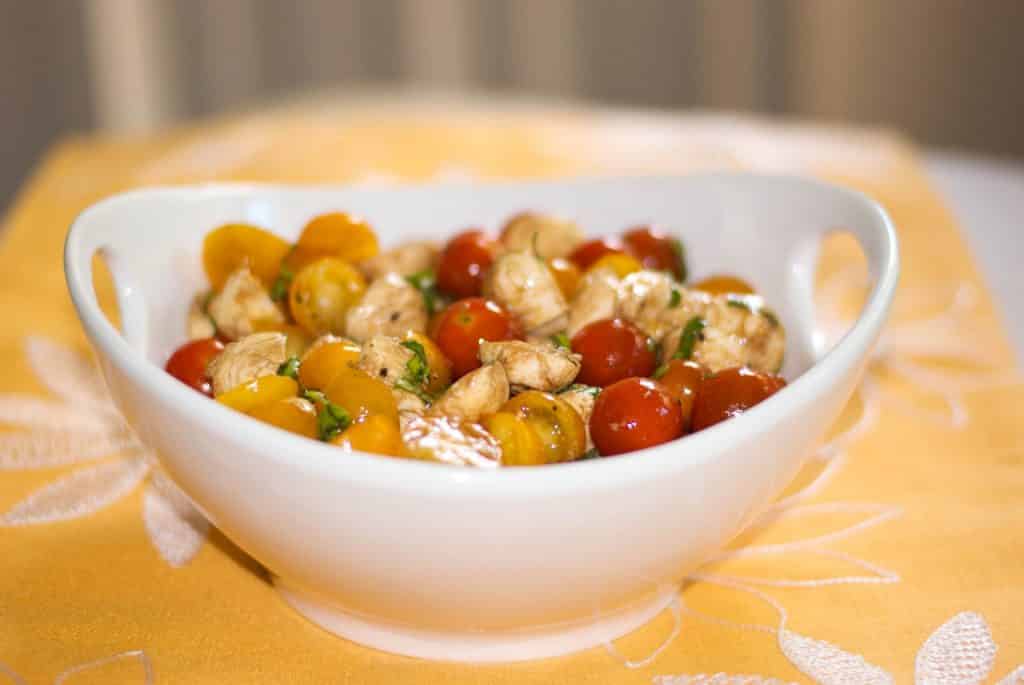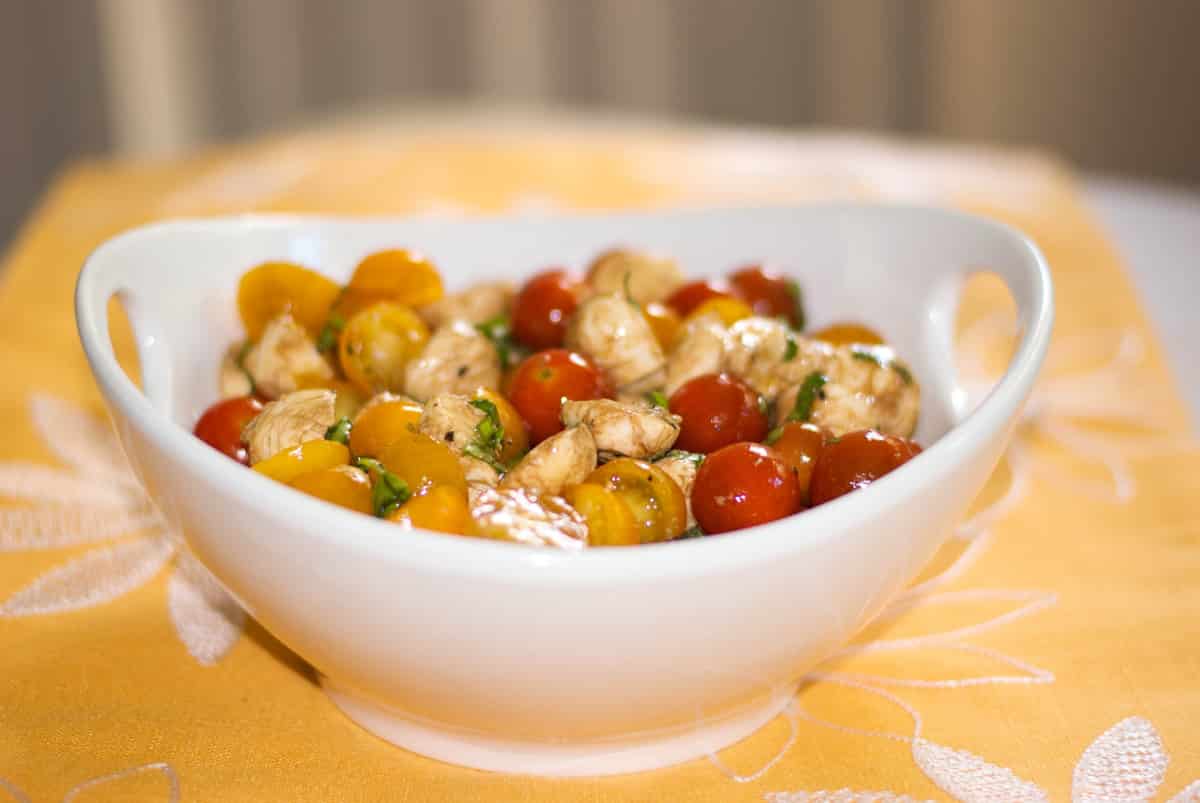 I haven't had Caprese Salad in a while and thought it would accompany our dinner perfectly one evening.
Golden cherry tomatoes are much sweeter than the red and gave this salad a wonderful flavor. Not to mention the GORGEOUS color. ~Enjoy!
Sign up for my weekly newsletter
and receive
a FREE eBook!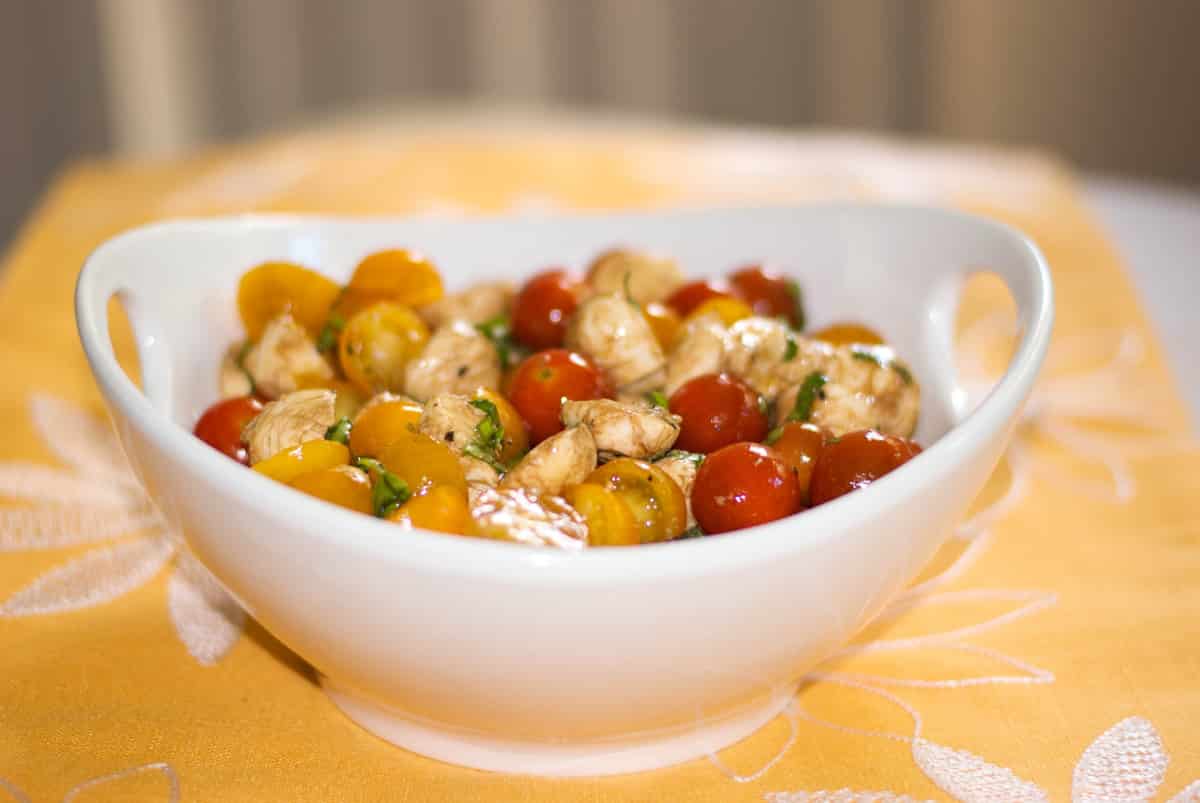 Instructions
Add all ingredients in a large bowl and mix well. Keep refrigerated until ready to serve.
Did you make this recipe?
Share a comment on the blog or mention @CarriesExpKtchn on Instagram!
Visit the

recipe index

to search for more recipes by category.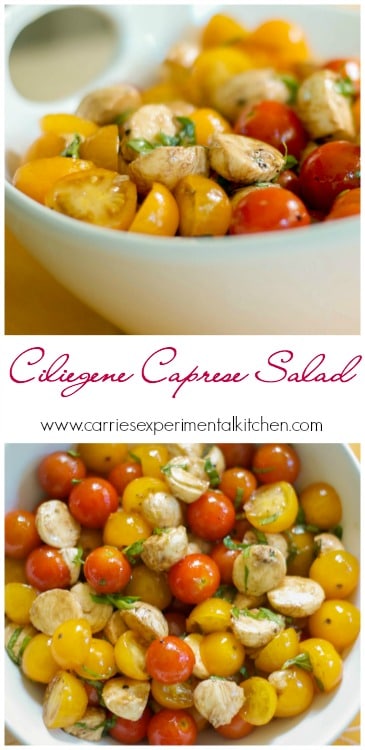 Related Recipes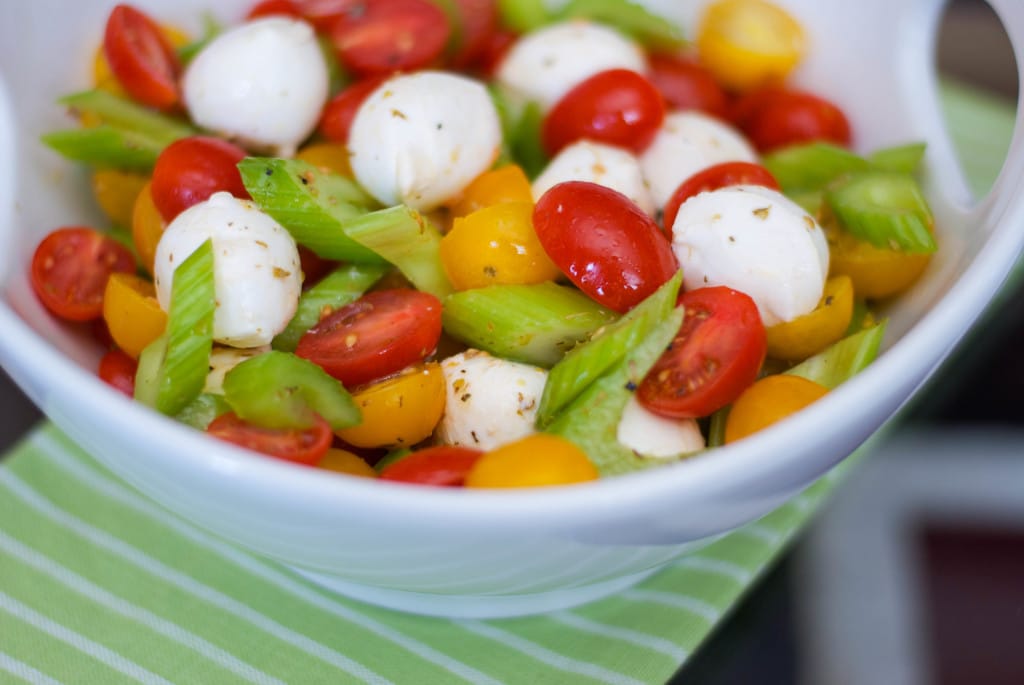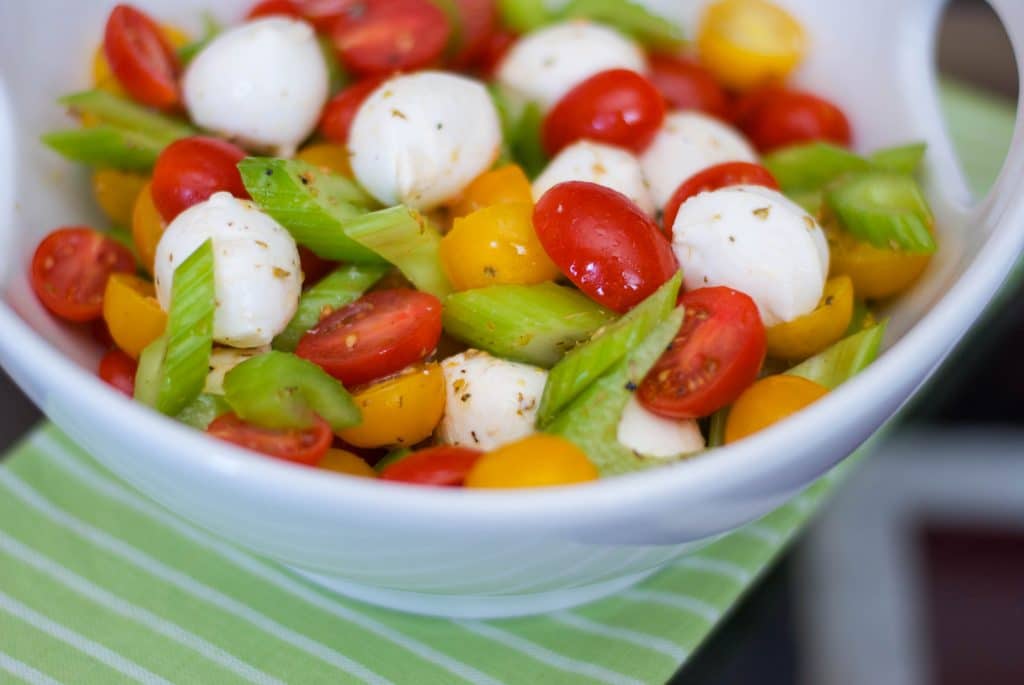 Mediterranean Tomato, Mozzarella and Celery Salad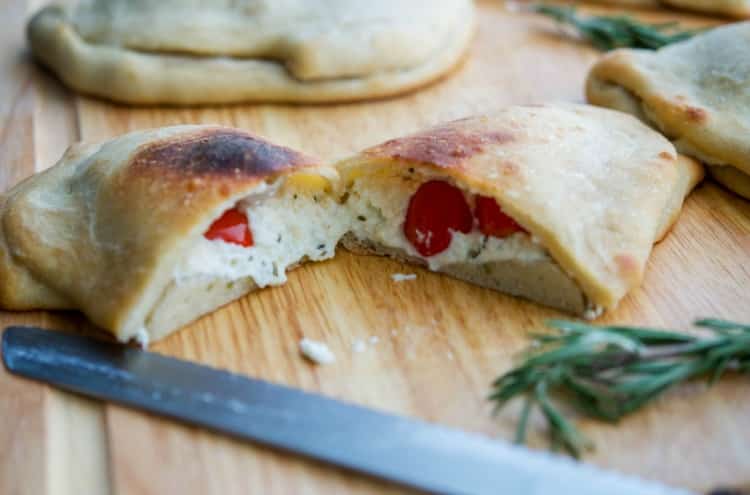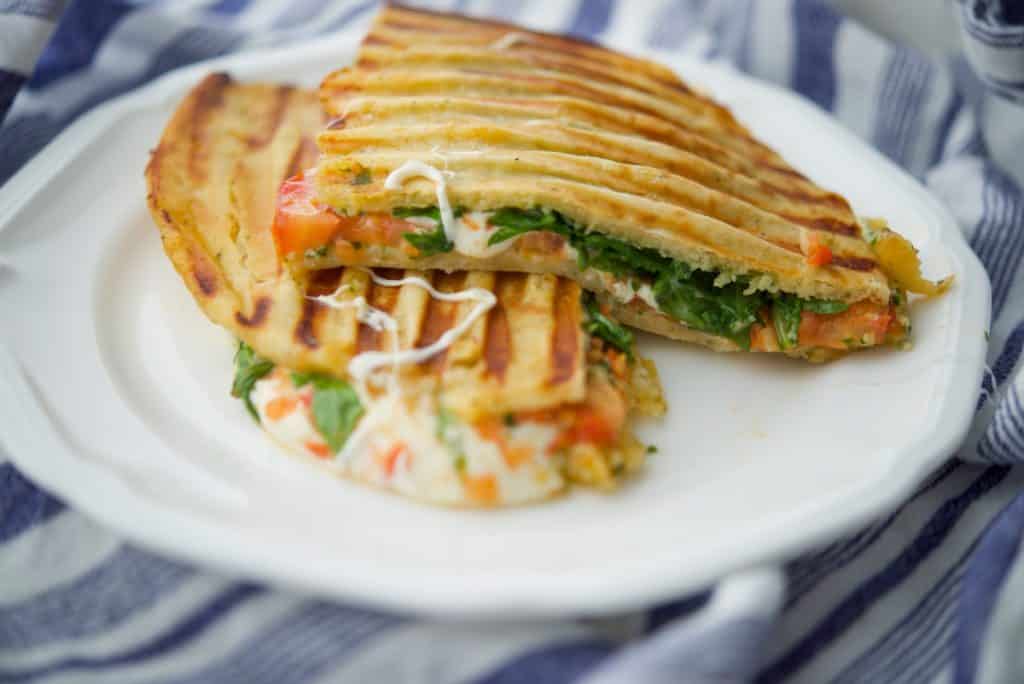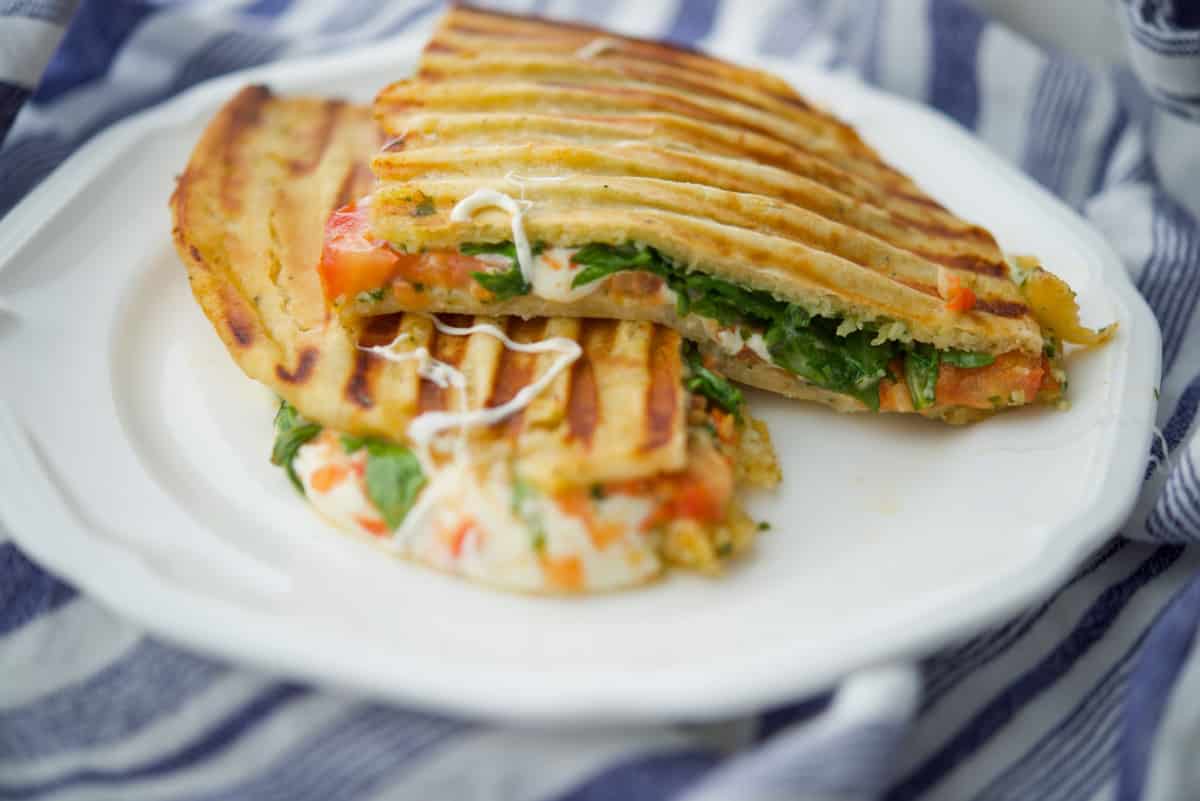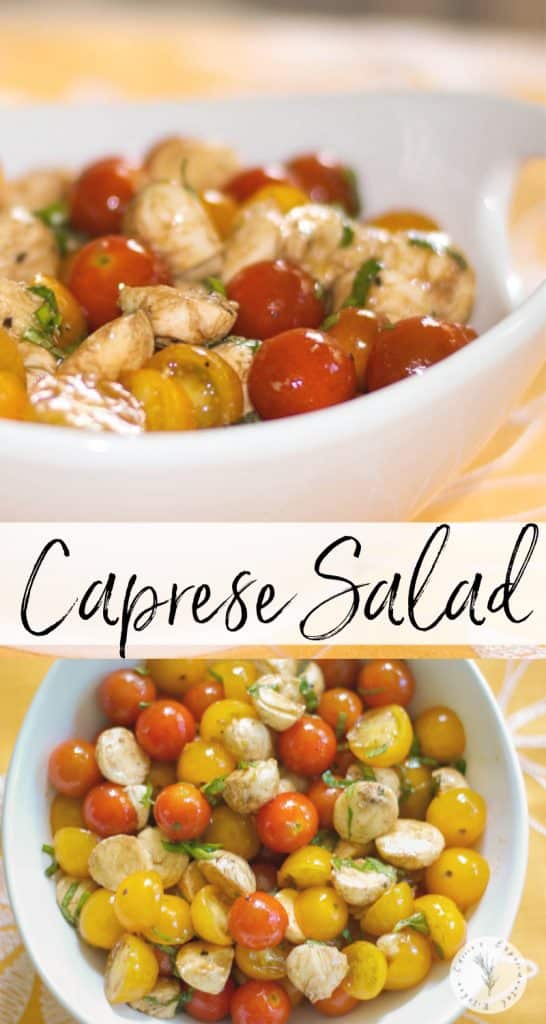 Connect with me on Social Media