Chicken Cutlet Sandwich with crispy bacon, ripe avocados and pesto on Ciabatta bread is so hearty, it's perfect for lunch or dinner.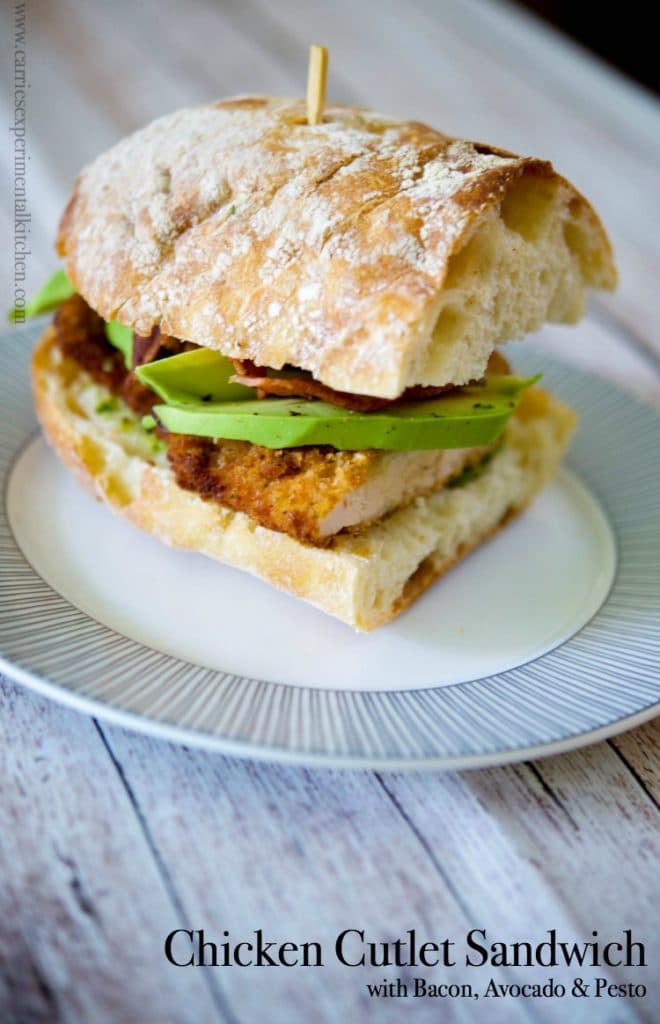 The last few weeks have been super busy around here between end of school and promotion festivities. Not to mention having everyone home , coming and going during the day.
So when my daughter wanted to have a bigger lunch one day before heading to work, she and I came up with this Chicken Cutlet Sandwich with Bacon, Avocado & Pesto.
I happened to have leftover chicken cutlets in the refrigerator from the night before and a freshly purchased loaf of Ciabatta bread which sounded like the makings of a good sandwich to me. The bacon, avocado and pesto were an added bonus.
If you don't have chicken cutlets already prepared, I suggest purchasing either chicken tenderloins or the already sliced thin chicken breasts. Dredge them in flour, egg wash and breadcrumbs; then fry them in extra virgin olive oil until the chicken is cooked through.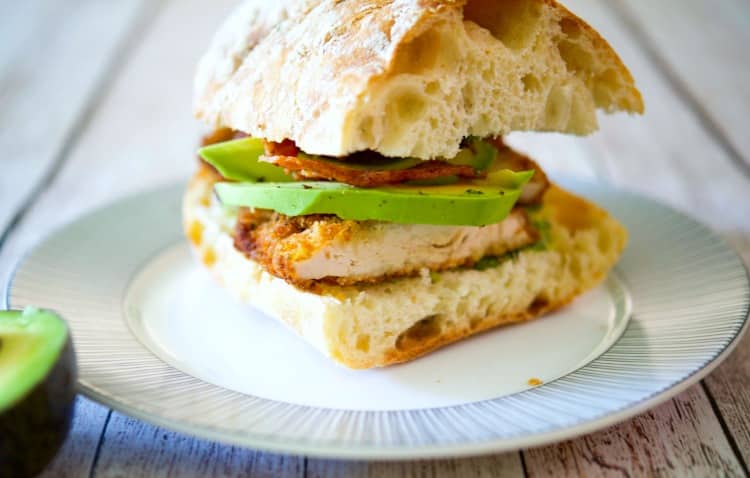 You can also multitask and do this while the bacon is cooking. I would allow for an extra 15 minutes to prepare this sandwich if you're making the cutlets at the same time.
We toasted our bread to give it a little added crunch and I have to say the combination of all of the flavors was AH-MAZ-ING!
This Chicken Cutlet Sandwich with Bacon, Avocado & Pesto makes a tasty sandwich for lunch or dinner; especially when you're looking for dinner ideas where you don't need to turn on the oven. ~Enjoy!
Sign up for my weekly newsletter
and receive
a FREE eBook!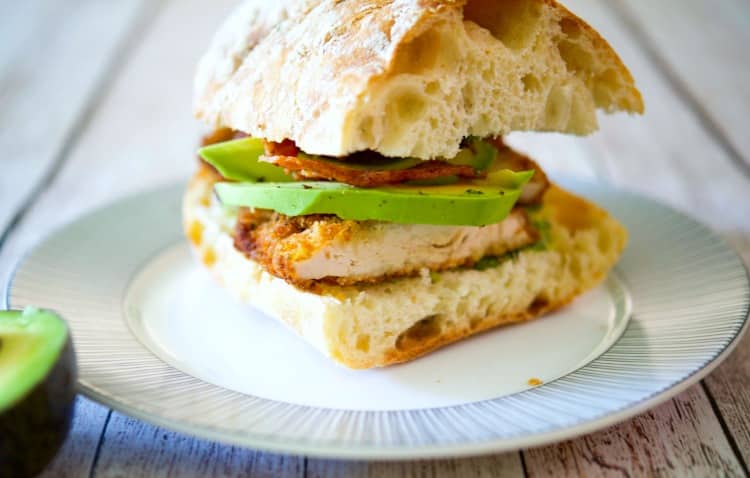 Ingredients
4

prepared breaded chicken cutlets

12

pieces

cooked bacon

2

ripe avocado, sliced

1/4

cup

prepared pesto

1

loaf

Ciabatta bread, cut in four
Instructions
Spread the pesto on both sides of the bread; then top with the chicken cutlet, three slices of cooked bacon, and avocado slices.
Notes
The chicken, bacon and pesto can be made up to one day before and kept refrigerated until the sandwich is ready to assemble.
Did you make this recipe?
Share a comment on the blog or mention @CarriesExpKtchn on Instagram!

Related Recipes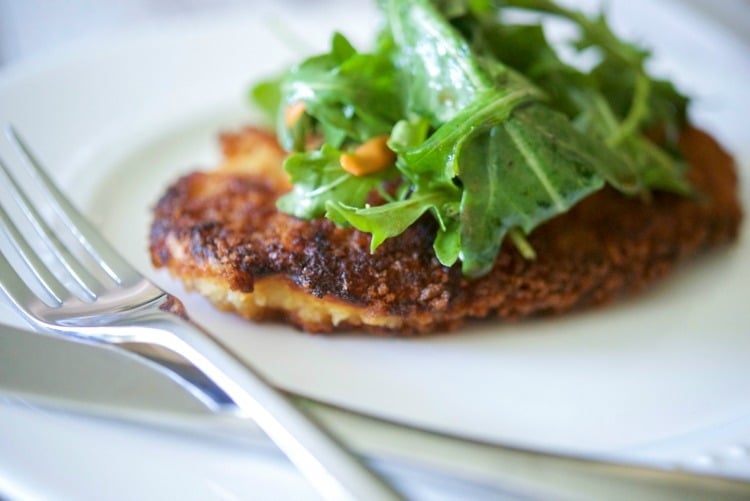 Honey Mustard Chicken Cutlets with Arugula Salad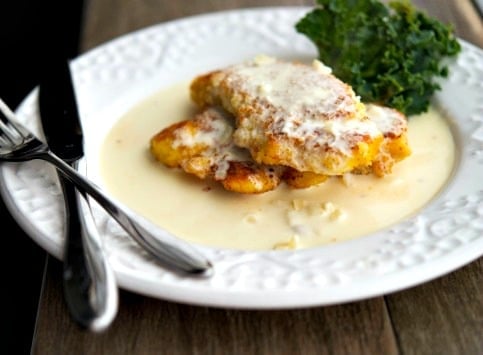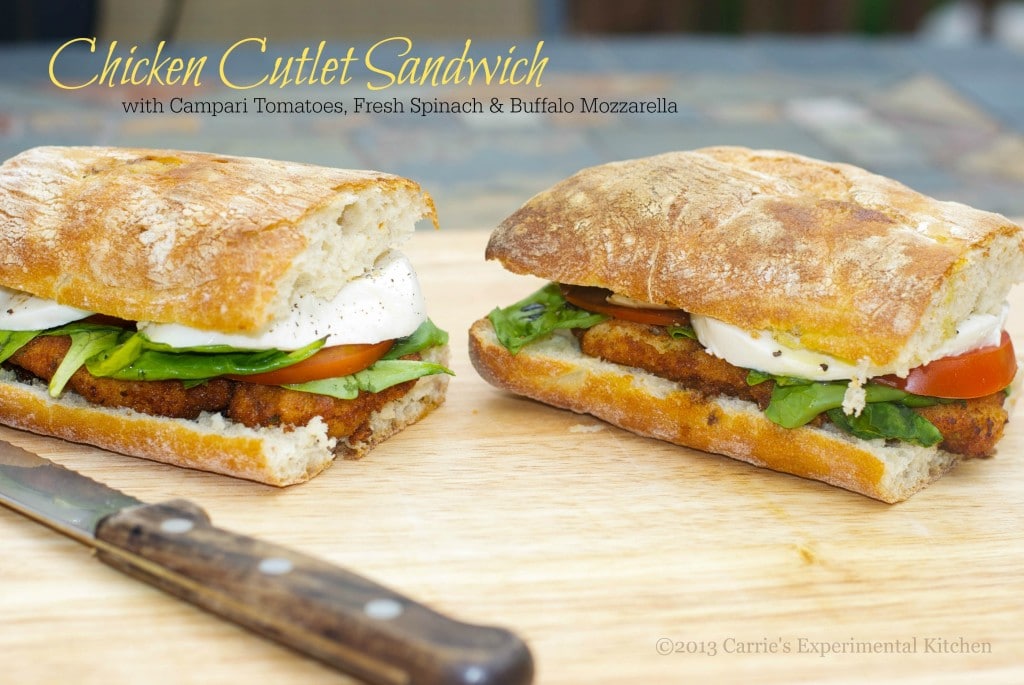 Chicken Cutlet with Spinach, Tomatoes & Mozzarella
Connect with me on Social Media