Cherry tomatoes stuffed with fresh Mozzarella cheese and basil; then drizzled with extra virgin olive oil and balsamic vinegar.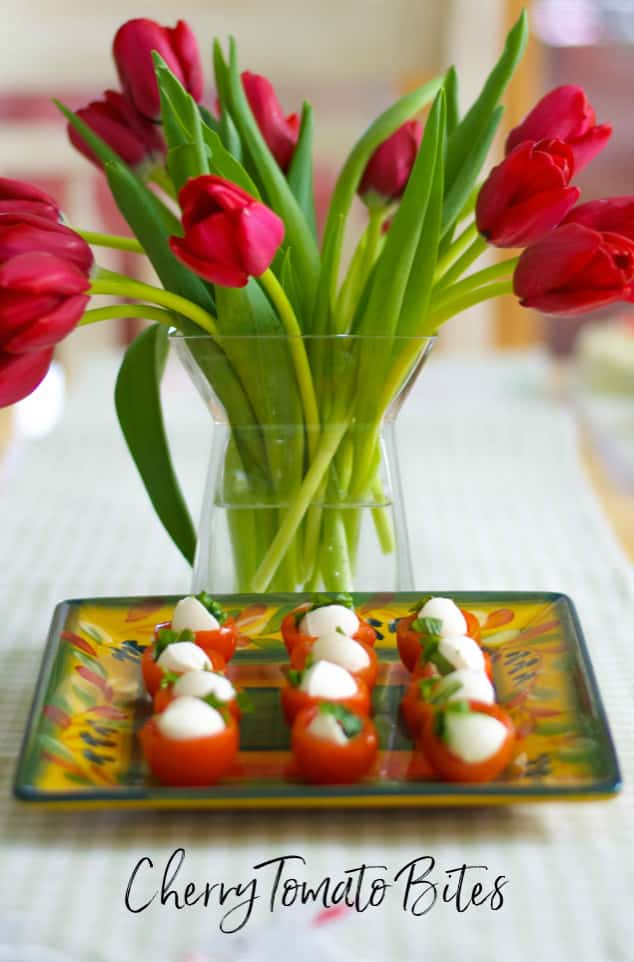 With tomato season coming to an end, you're probably wondering what to do with all of those cherry tomatoes? These Cherry Tomato Bites make the perfect bite sized appetizer or after school snack.
I just love the classic flavors of tomato, basil and Mozzarella cheese don't you?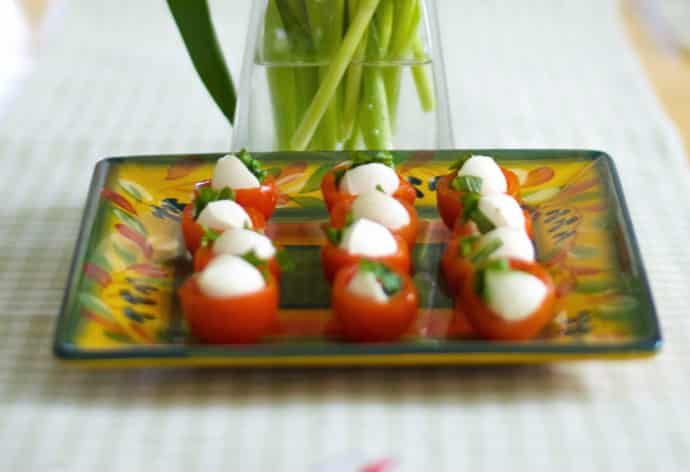 How do you make Cherry tomato Mozzarella Bites?
For this recipe, you'll need cherry tomatoes, mini Mozzarella pearls, fresh basil, balsamic vinegar and EVOO. These "pearls" as they're called are tiny, round balls of Mozzarella you find in your grocers refrigerated cheese section.
Since you're going to be stuffing them inside of your tomatoes, they're the perfect size. You could also use Cigliene Mozzarella and cut them in half to fit as well.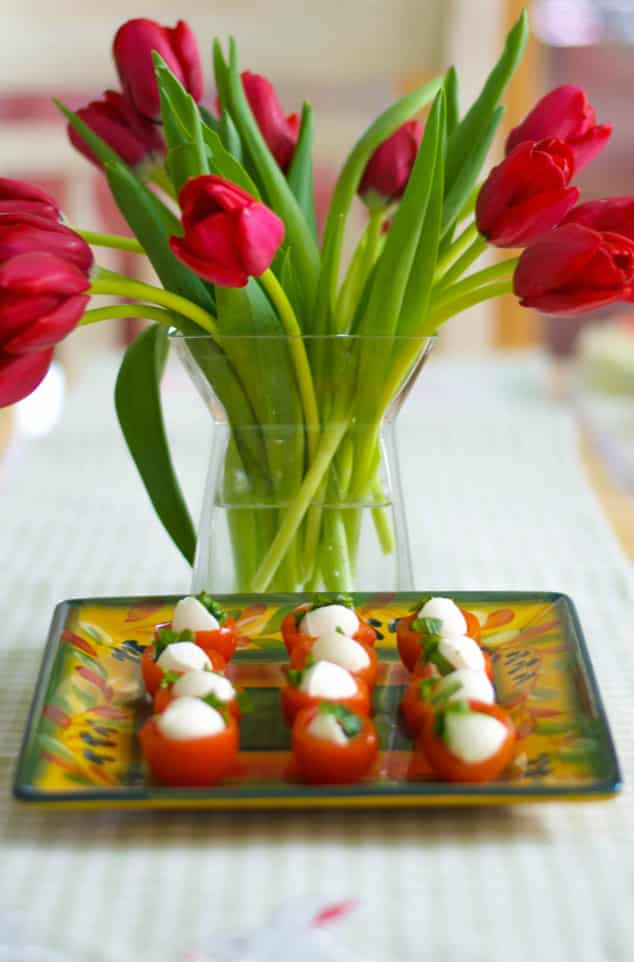 Start by cutting the top off of each tomato; then hollow out the inside using a small, sharp knife. Place a Mozzarella pearl inside the tomato; then add a little chopped fresh basil and place on a serving dish.
When you're ready to serve, drizzle balsamic vinegar and EVOO on top; then season with salt and pepper. I don't know about you, but I could probably eat a dozen of these Cherry Tomato Mozzarella Bites myself, they're so good! ~Enjoy!
SIGN UP FOR MY WEEKLY NEWSLETTER
AND RECEIVE
A FREE EBOOK!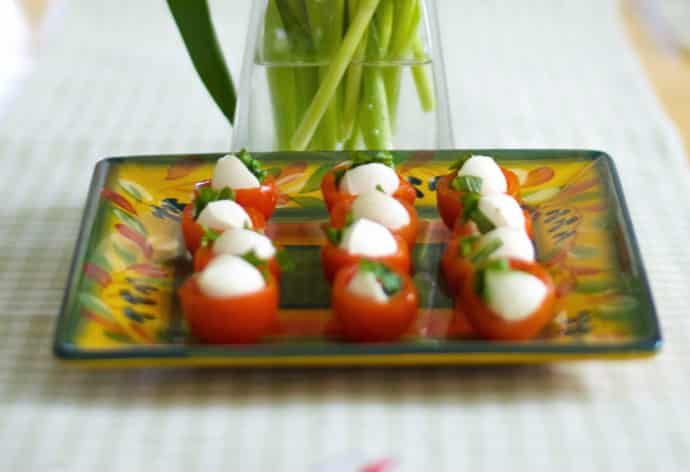 Instructions
Cut the tops off of each tomato and hollow out the inside using a small, sharp knife.

Place a Mozzarella pearl inside each tomato. 


Chop the fresh basil and add a little to each tomato and place on a serving dish. When ready to serve, sprinkle the top with salt and pepper, then drizzle the vinegar and olive oil on top.
Did you make this recipe?
Share a comment on the blog or mention @CarriesExpKtchn on Instagram!
VISIT THE

RECIPE INDEX

TO SEARCH FOR MORE RECIPES.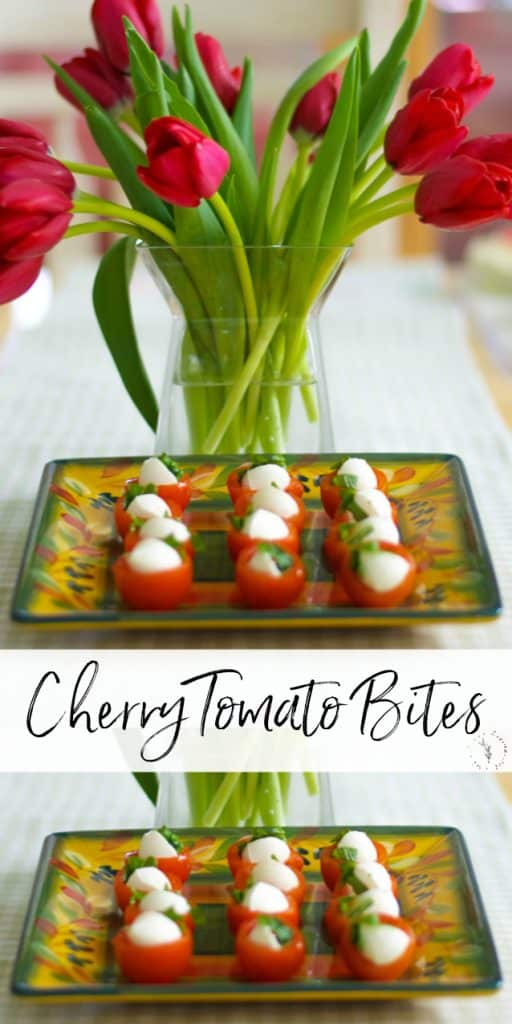 RELATED RECIPES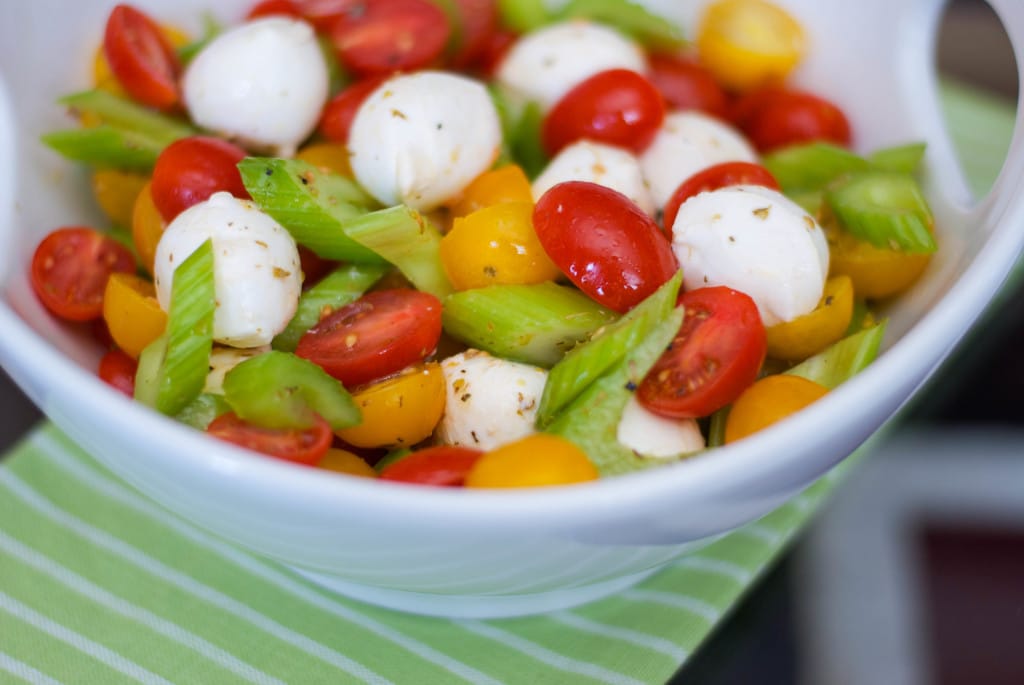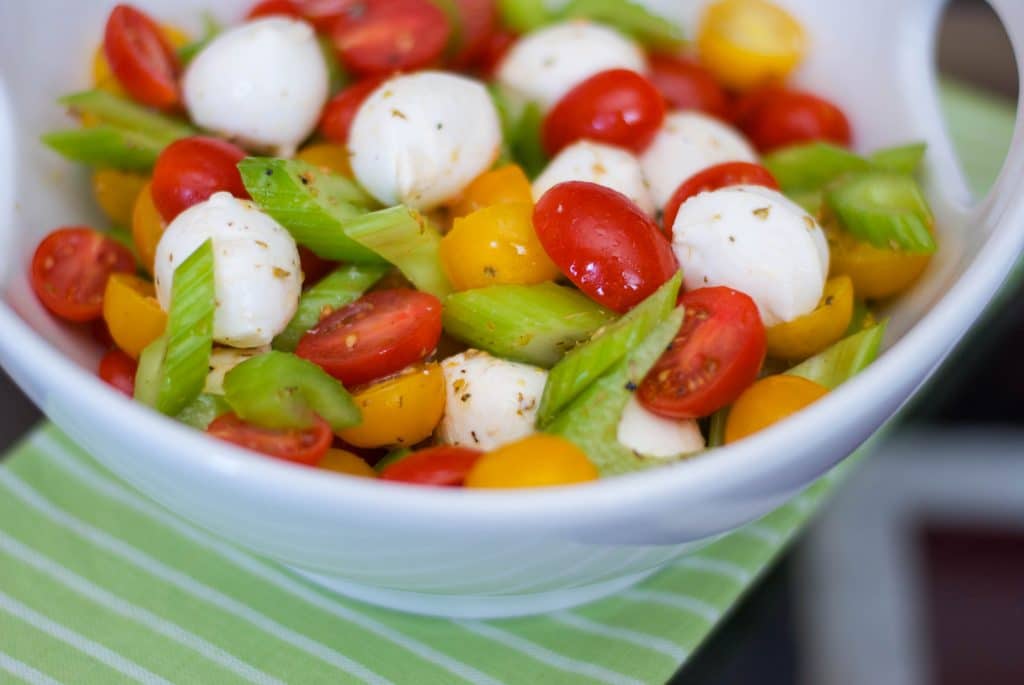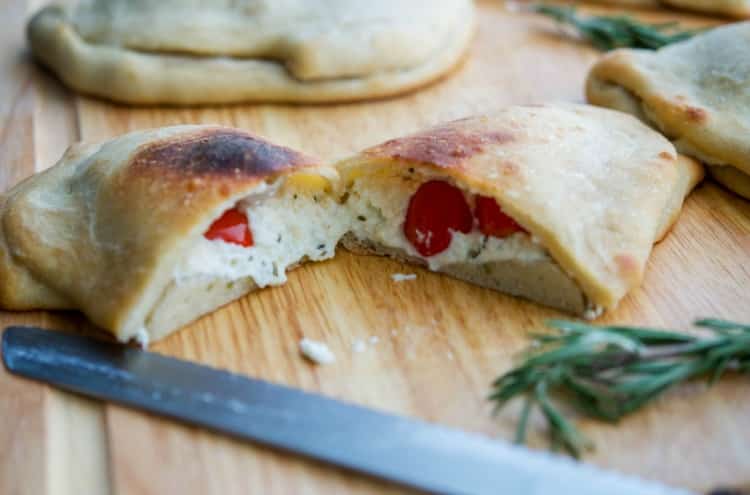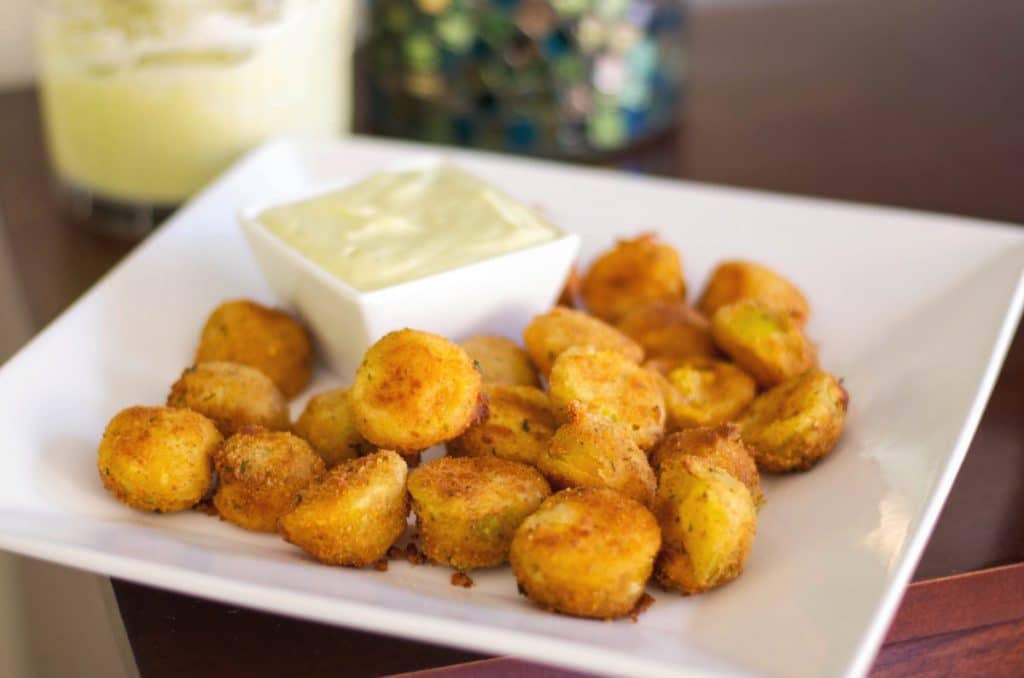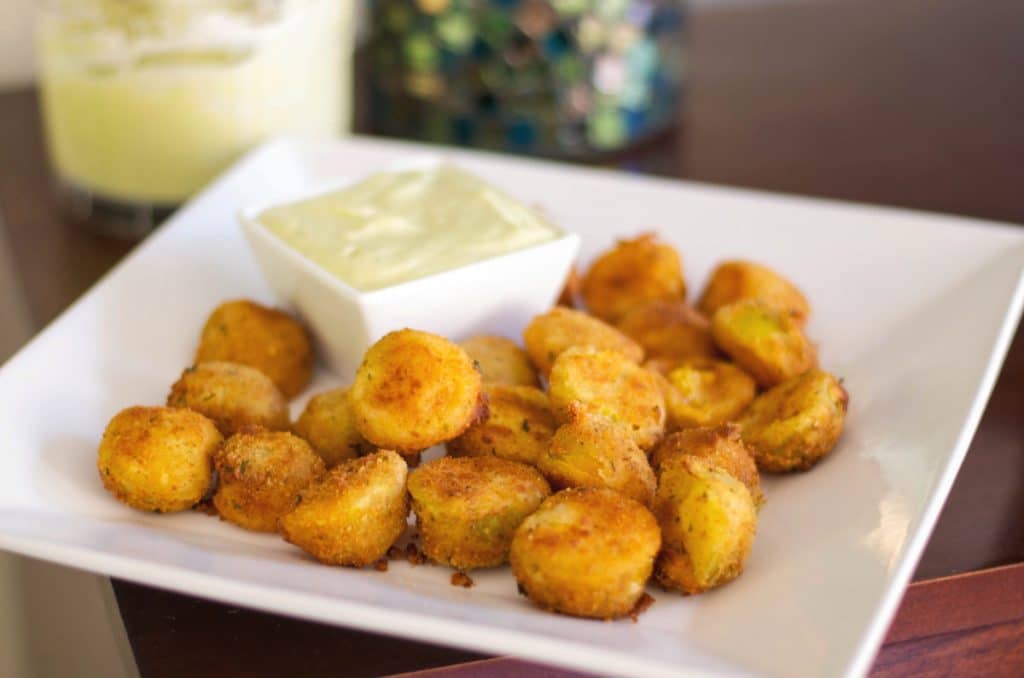 *Originally shared April 2012/Updated February 2021