Chicken Ditalini Soup made with bone-in chicken breast, vegetables and Ditalini pasta in a low sodium chicken broth heals the soul.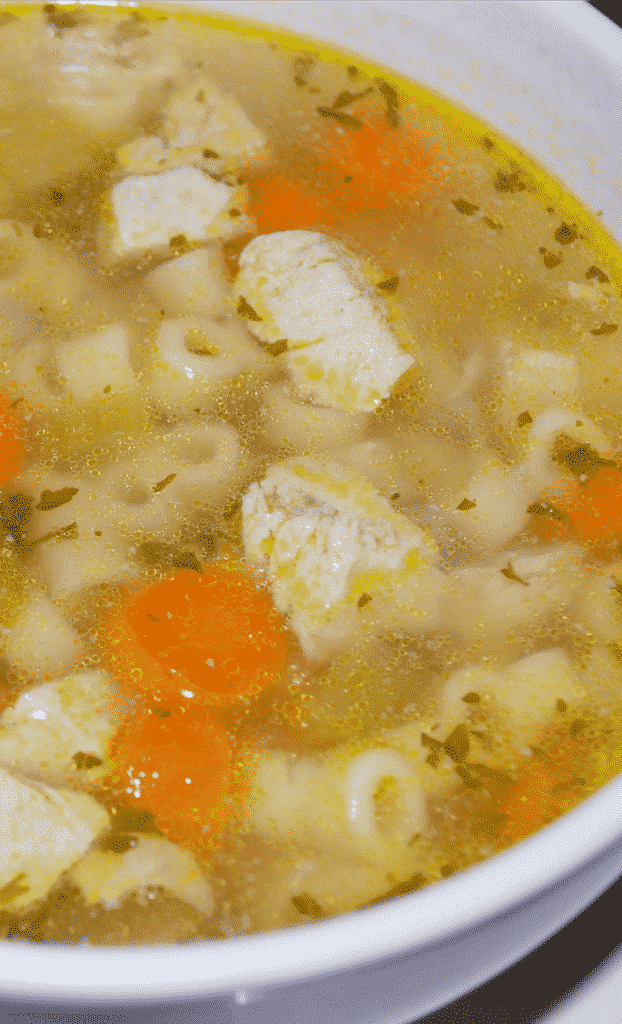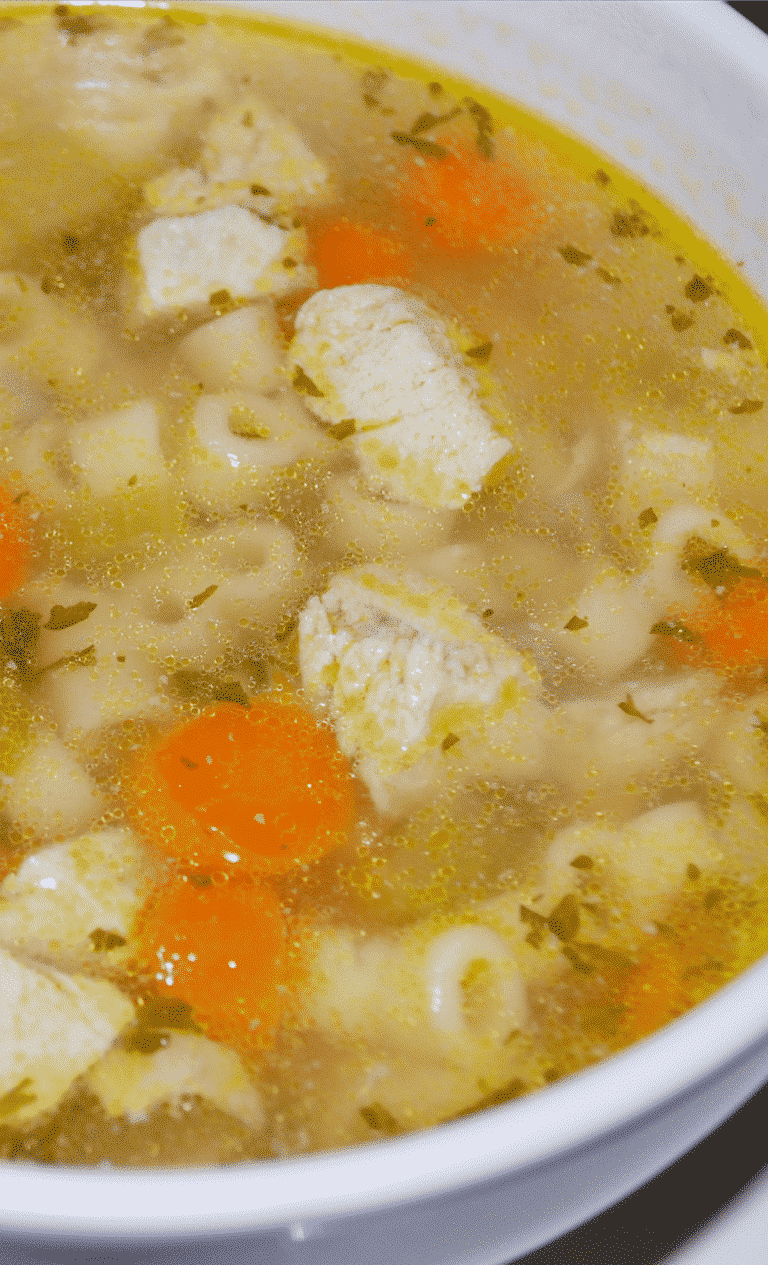 I have to say that I currently know of at least ten people at this very moment who are sick, including your's truly. So for my sick family and friends, this recipe for Chicken Ditalini Soup is for you!
According to an interview by MSNBC with Nutritionist Joy Bauer several years ago, chicken soup DOES help you when your sick. First, hot fluids in general help keep nasal passages moist, increase mucus, prevent dehydration and sooth a sore throat.
And the psychological comfort that soup provides may also have an effect for those who are feeling ill. But most interesting is the supportive evidence that was shown in a scientific study, led by Dr. Stephan Rennard out of the University of Nebraska.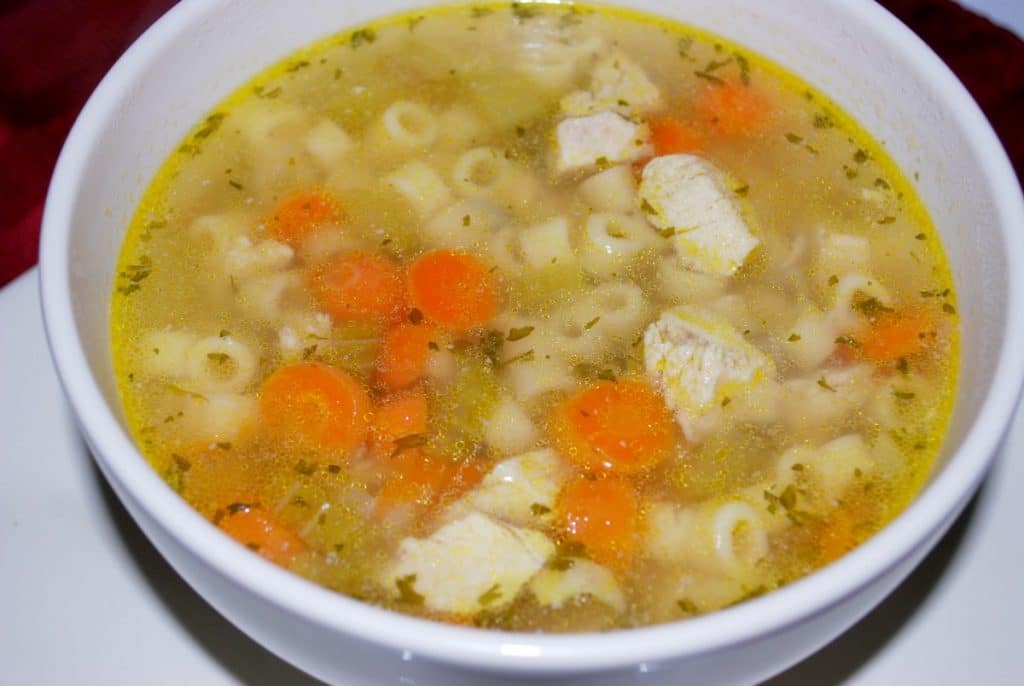 Researchers found that chicken soup with a variety of veggies may contain substances that function as an anti-inflammatory and potentially ease the symptoms of upper respiratory tract infections, including congestion, stuffy nose, cough, and sore throat.
In other words, a healthy dose of chicken soup with veggies is good for a cold. So, this is what I made myself for lunch today and I can already breathe clearer…AHHH!
Sign up for my weekly newsletter and receive a FREE eBook!
Ingredients
1

lg.

Bone-In Chicken Breast

1

Stalk of Celery, chopped

1/4

c.

Carrots, diced

¼

c.

Red Onion, chopped

1

tbsp.

Canola Oil

4

c.

Chicken Stock Water

½

c.

Dry Ditalini Pasta

1

tbsp.

Parsley, chopped

Kosher Salt & Black Pepper, to taste
Instructions
In a large pot, add chicken and 6 cups of water. Bring to a boil; then let simmer for 30 minutes. Remove the chicken from the pot and discard the skin and bone. Chop the chicken into a small dice and let sit for the moment.

Strain the chicken stock water so that you have a clear broth and reserve on the side (there should be 4 c. of stock water).

Using the same pot, heat the oil and add the celery, carrots, and onions. Sauté until the onions become translucent and add back the chicken, chicken broth, and chicken stock water.

Bring to a rolling boil then simmer for 20 minutes. Add the Ditalini and cook for another 15-20 minutes. Makes 8 cups.
Did you make this recipe?
Share a comment on the blog or mention @CarriesExpKtchn on Instagram!
Visit the

recipe index

to search for more recipes by category.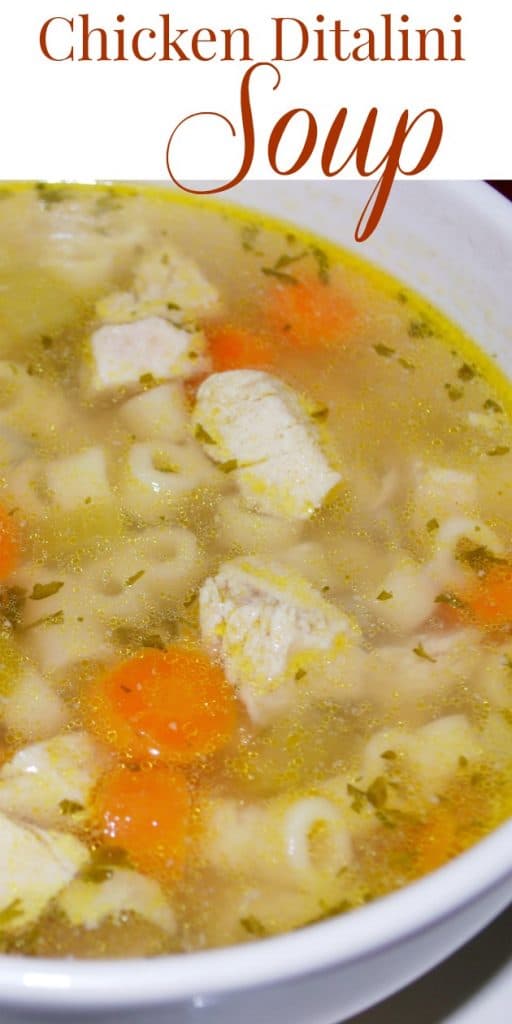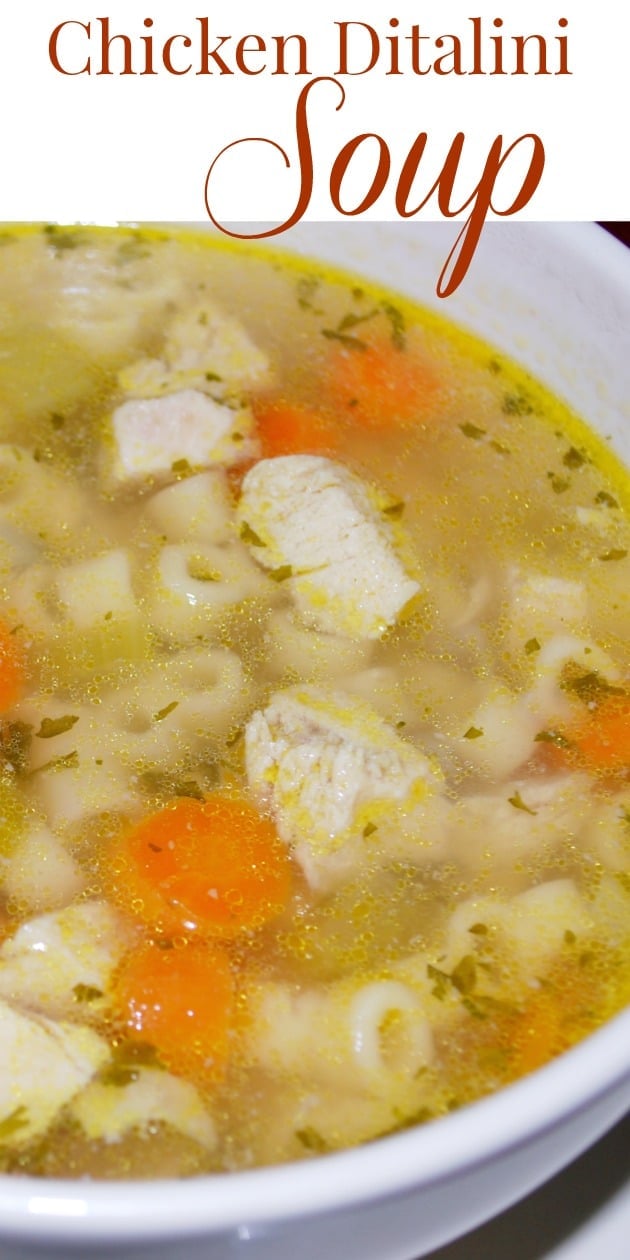 Related Recipes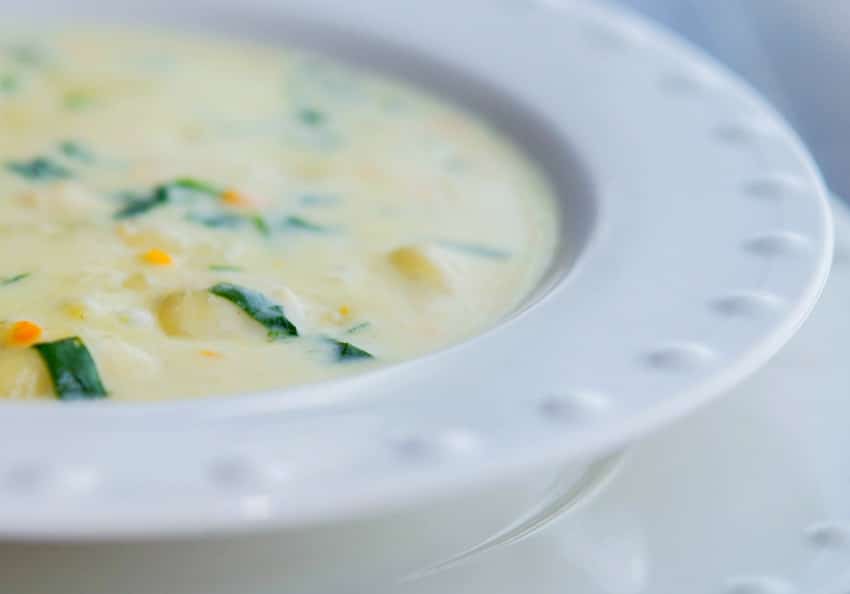 Olive Garden Chicken Gnocchi Soup (Copycat)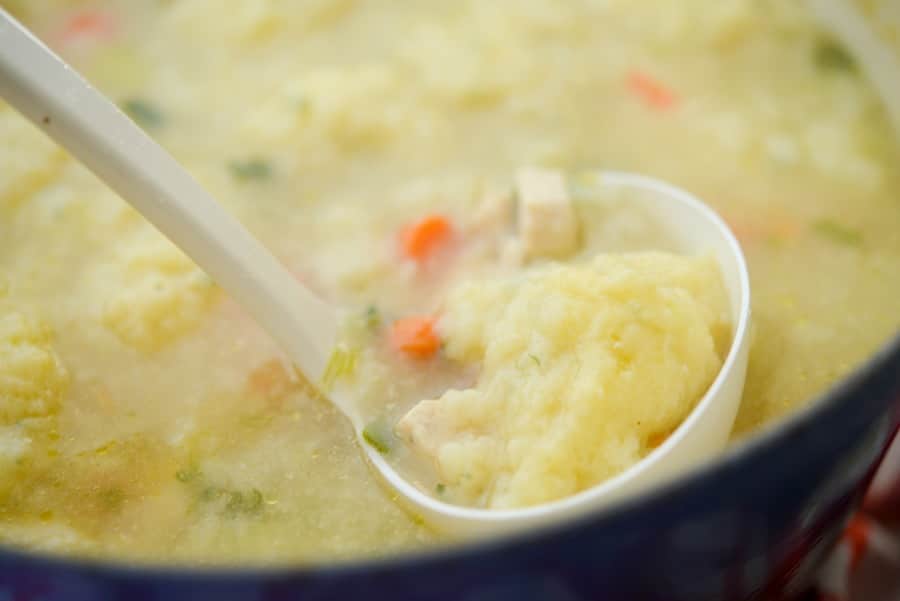 Homemade Chicken and Dumpling Soup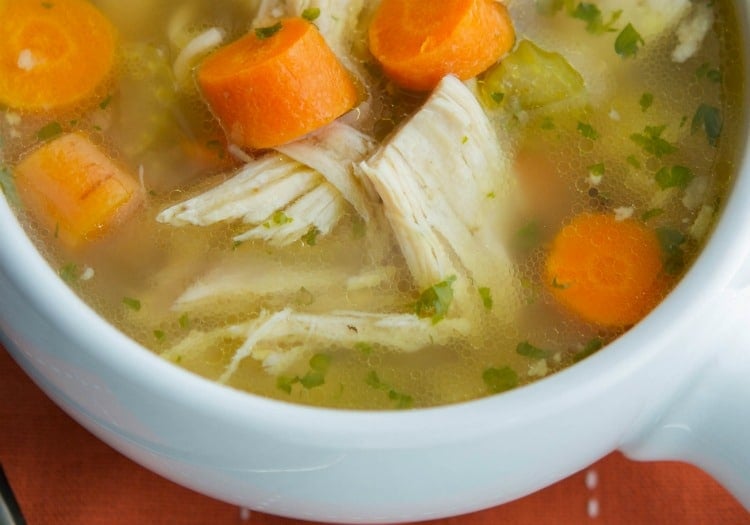 How to Make Chicken Noodle Soup
Connect with me on Social Media