Biscotti, like this one made with cranberries and white chocolate, is a crunchy Italian cookie that's perfect for dunking!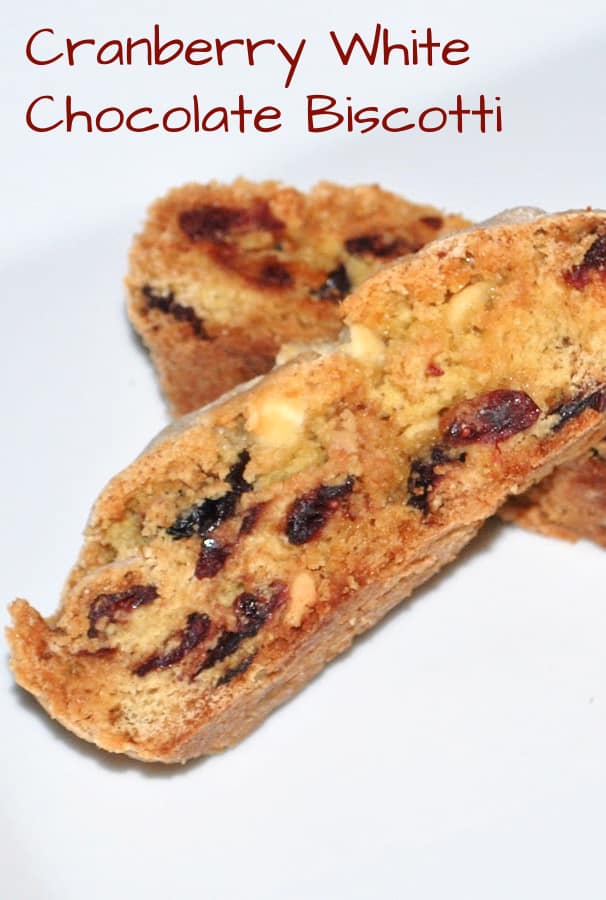 I thought I was done with baking for a while after the holidays, but I needed to make bake sale items to sell for a school function last weekend. For me, nothing is easier to pull together last minute than biscotti, like this cranberry white chocolate version.
What is Biscotti?
Biscotti is a favorite Italian cookie that is baked twice, oblong in shape, dry, and crunchy. Typically, they're anise in flavor, but you can make them any flavor you'd like.
What other flavors can you make?
Over the years I've mad several kinds, but some of my favorites are Sea Salt Dark Chocolate Cherry Biscotti, White Chocolate Blueberry Biscotti and Pumpkin Spice Biscotti.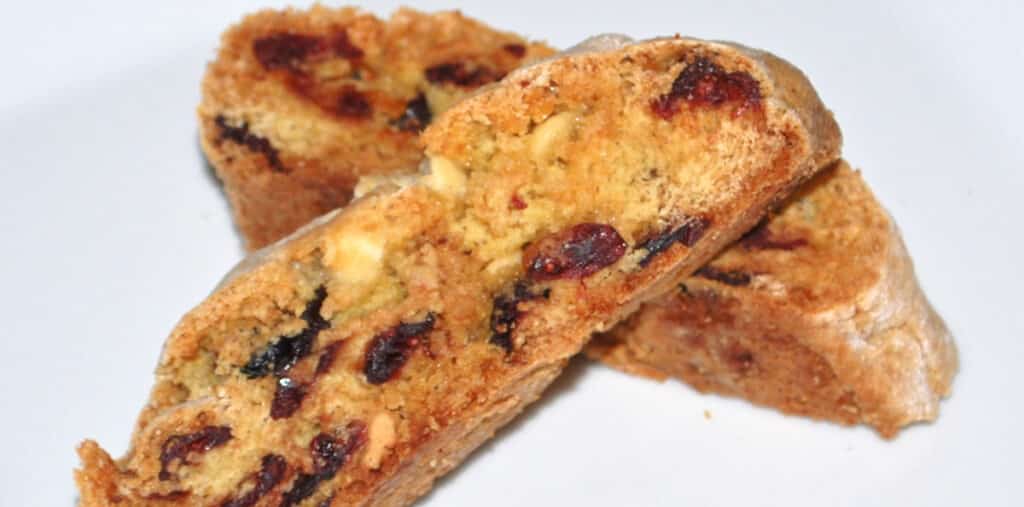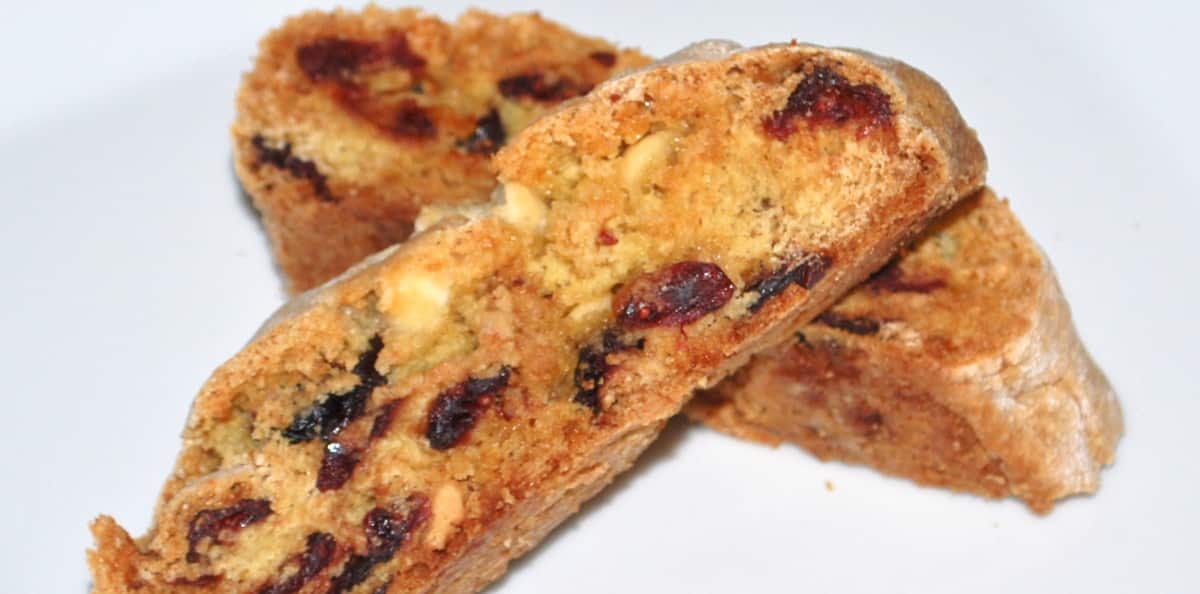 How do you make Cranberry White Chocolate Biscotti?
For this recipe you'll need all purpose flour, granulated sugar, baking powder, baking soda, vanilla extract, eggs, dried cranberries and white chocolate chips.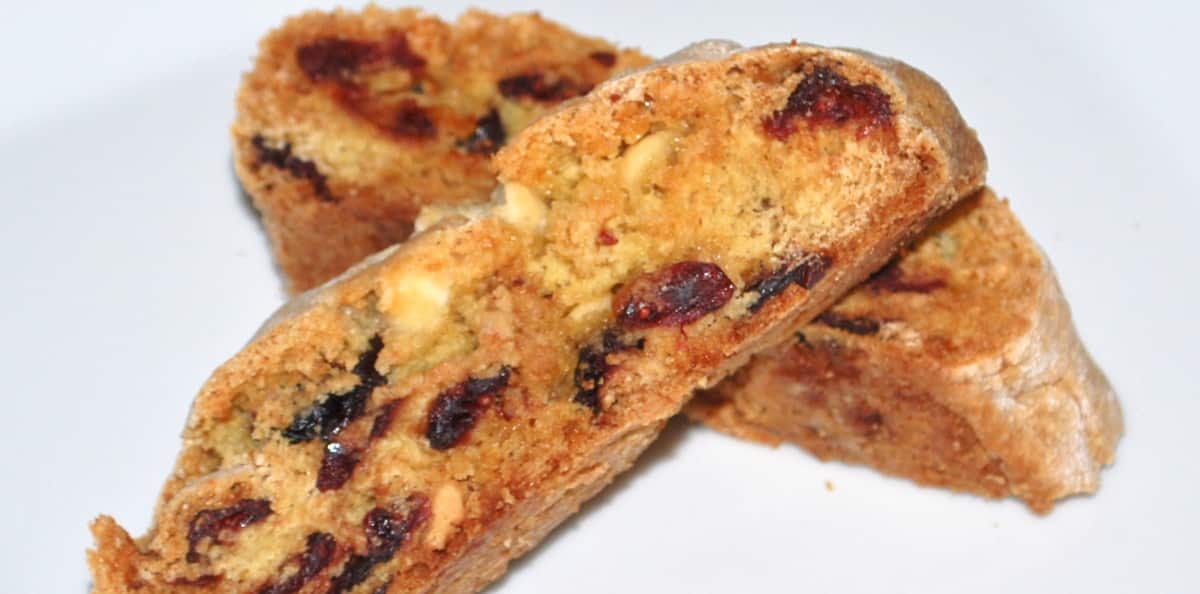 Instructions
Preheat oven to 325 degrees F.

In a bowl, combine the flour, sugar, baking powder, and baking soda until well blended. In a separate bowl, whisk together the vanilla extract and eggs.

Add the egg mixture to the flour mixture, mixing well. Next fold in the cranberries and chocolate. Turn the dough onto a lightly floured surface and knead until the dough is no longer sticky; then form a 12-inch long log and flatten down so that it is no higher than 1-inch.

Spray a baking sheet with cooking spray, add the dough and bake for 25-30 minutes. Remove from the oven and let cool, then slice diagonally into 1/2-inch slices and put them back on the baking sheet.

Bake for an additional 10 minutes per side and remove from oven. Let cool and allow to harden before serving.
Did you make this recipe?
Share a comment on the blog or mention @CarriesExpKtchn on Instagram!
CONNECT WITH ME ON SOCIAL MEDIA