Fireball Apple Crumble made with sweet apples tossed with Fireball whiskey, cinnamon & sugar; then topped with a buttery crumb topping.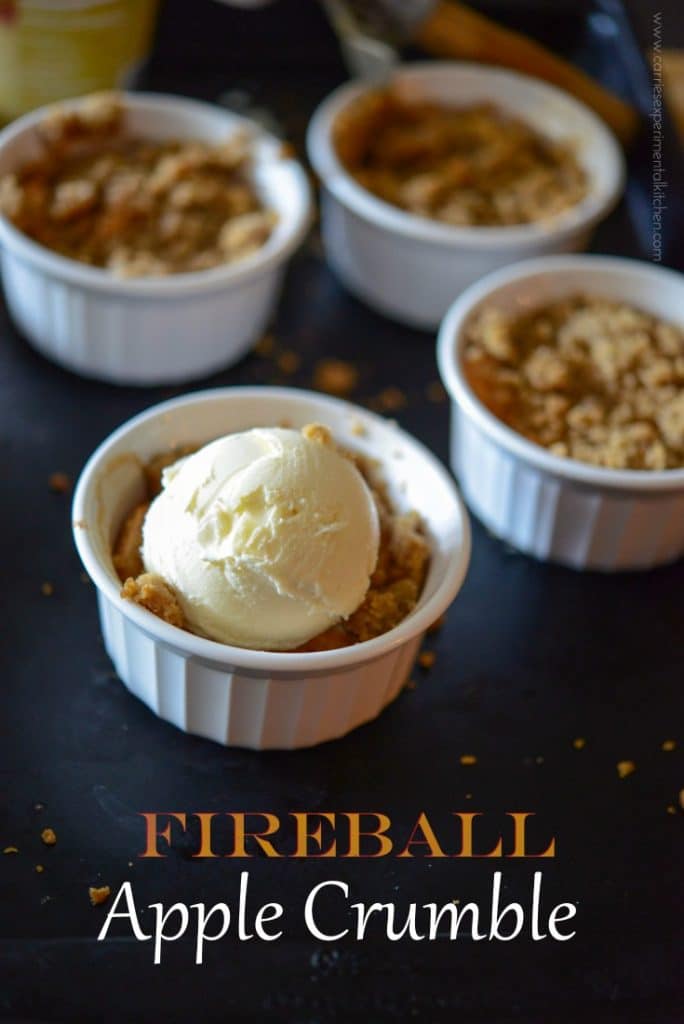 My family and I love desserts made with apples. In fact, I personally would rather have a fruit type dessert over a gooey chocolate cake any day of the week. There is just something about the combination of apples and cinnamon that remind me of Fall.
In fact, some of my favorite dessert recipes were cinnamon apple chips, apple cider fritters, and apple chai cobbler. That is until I made this Fireball Apple Crumble. OMG it's AMAZING!!!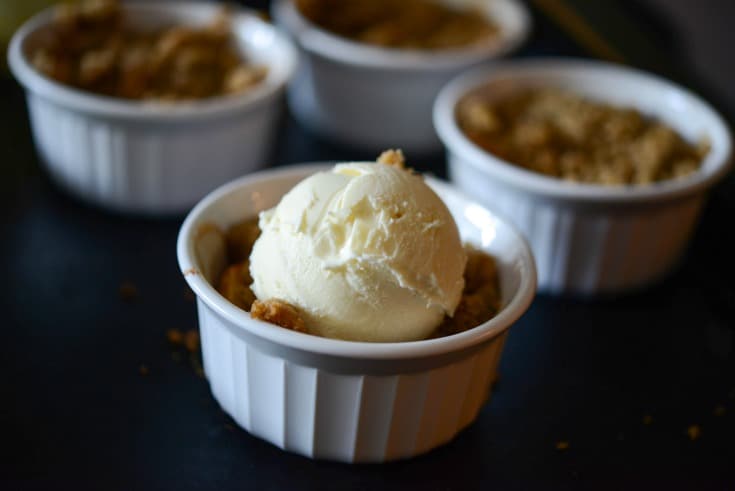 While walking the other night with a friend of mine, she told me about mixing Fireball cinnamon whiskey with apple cider. It sounded good to me so after we got home, my husband tried it and though a bit sweet, it certainly warmed him up; especially since us die hards are walking the track in 30 degree temperatures!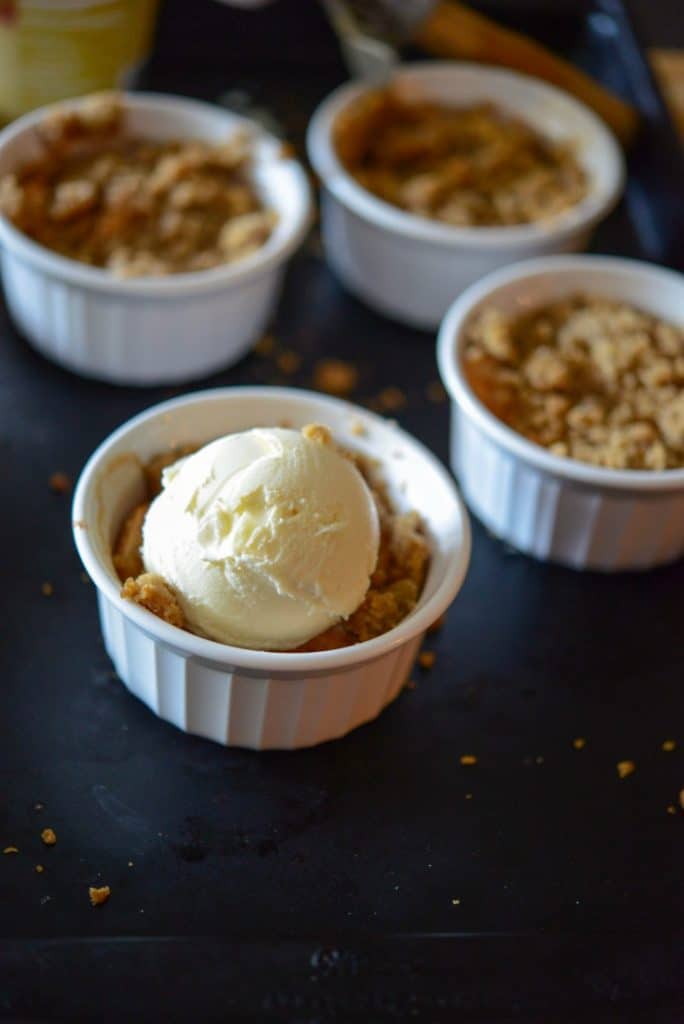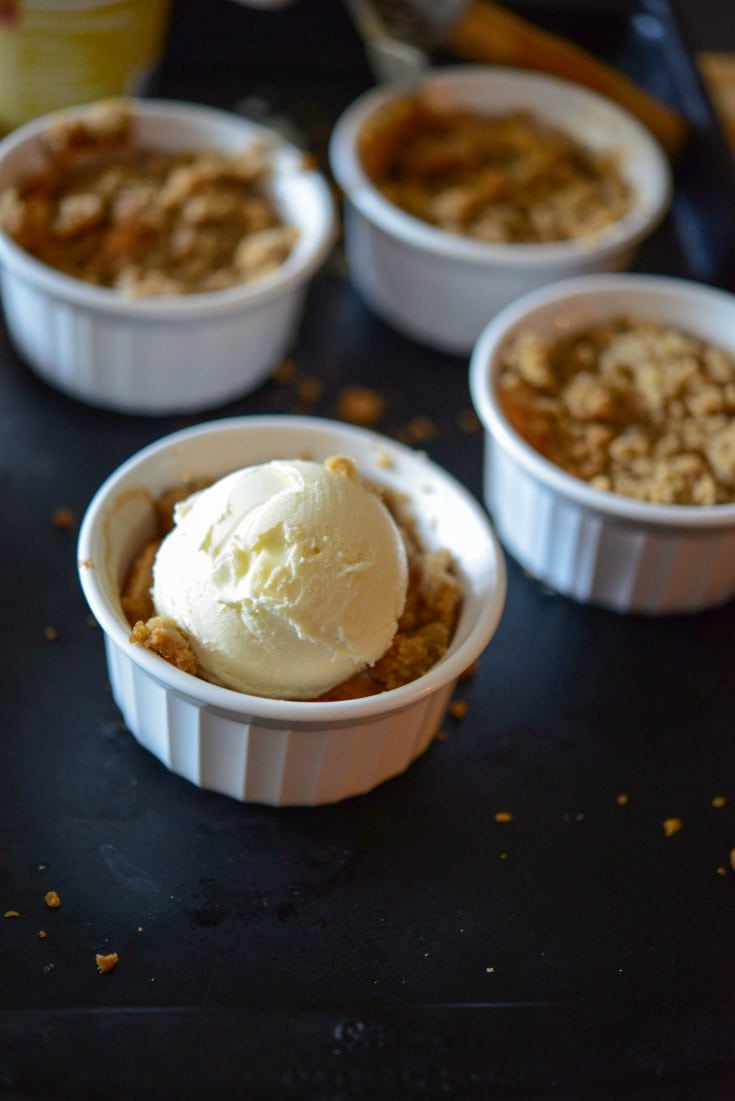 I'm not a huge fan of spirits, so I only had a little taste, but I thought it would make a tasty addition to an apple dessert. Boy was I right! Seriously, you have to try this one.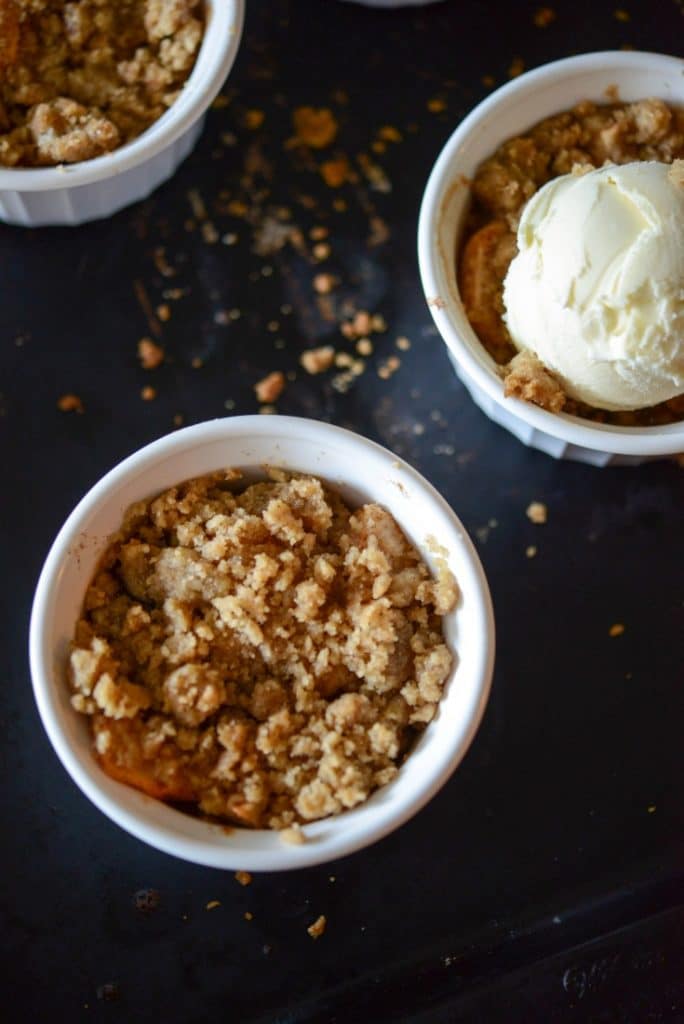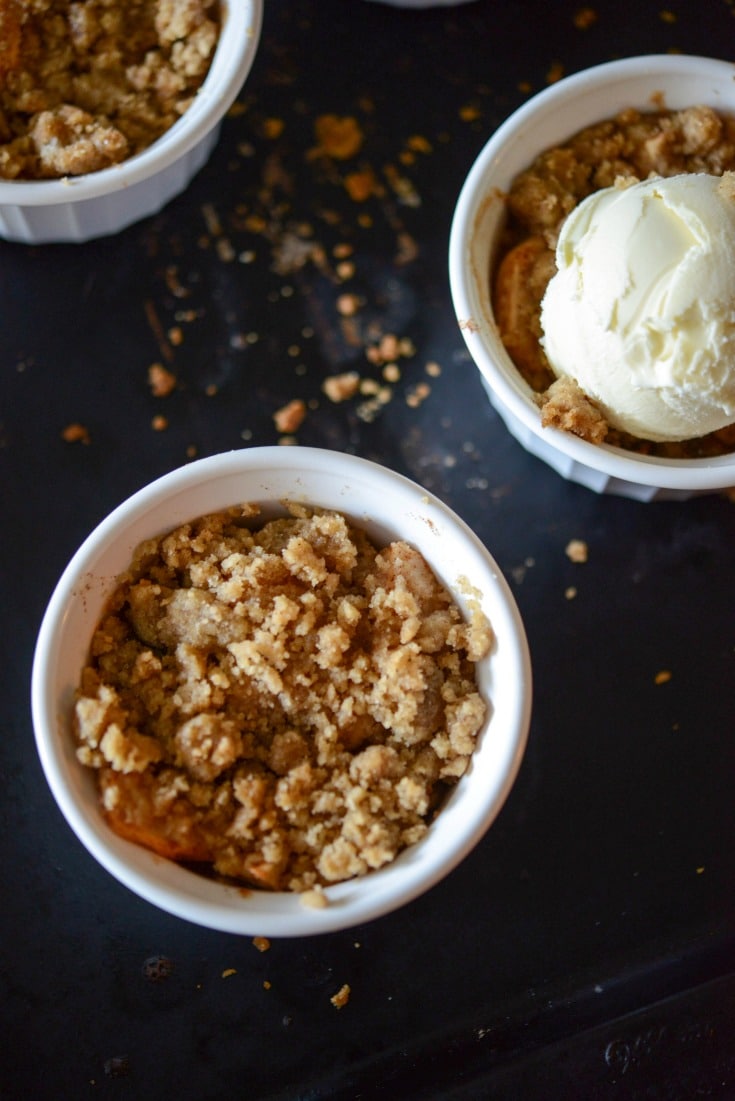 How do you make Fireball Apple Crumble?
To start, core, peel and slice McIntosh apples; then toss them in a bowl with Fireball cinnamon whiskey, ground cinnamon, sugar and a cornstarch; then place them into an oven safe baking dish. I opted for individual portions, but a 2qt. baking dish would work as well.
Add a bit of butter to the top; then make the topping. I used McIntosh because they're a great baking apple and generally take less time to cook.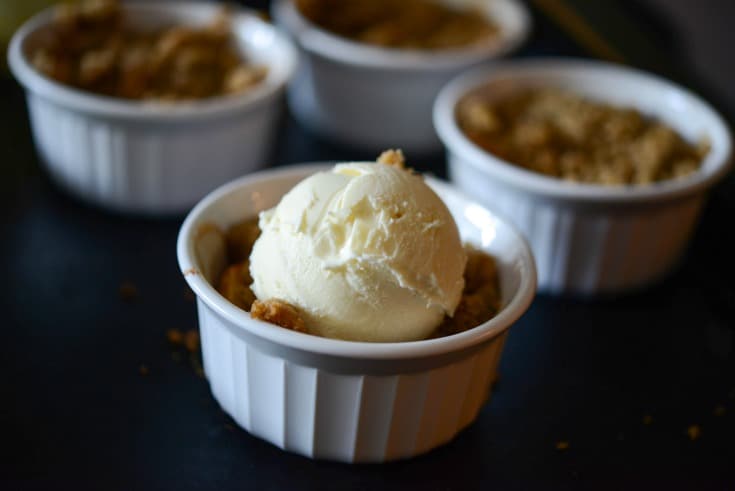 For the topping, I didn't want to use a traditional crisp recipe made with oats, flour, brown sugar and butter; so I opted more for a crumb topping (similar to a crumb cake); which is made with sugar, butter and flour instead.
Add the topping to the apple mixture; then bake in a 350° F oven for about 30 minutes until the apples are soft. You can tell by poking the insides with the tip of a sharp knife. If it gives you a little resistance, leave it in for another 5-10 minutes.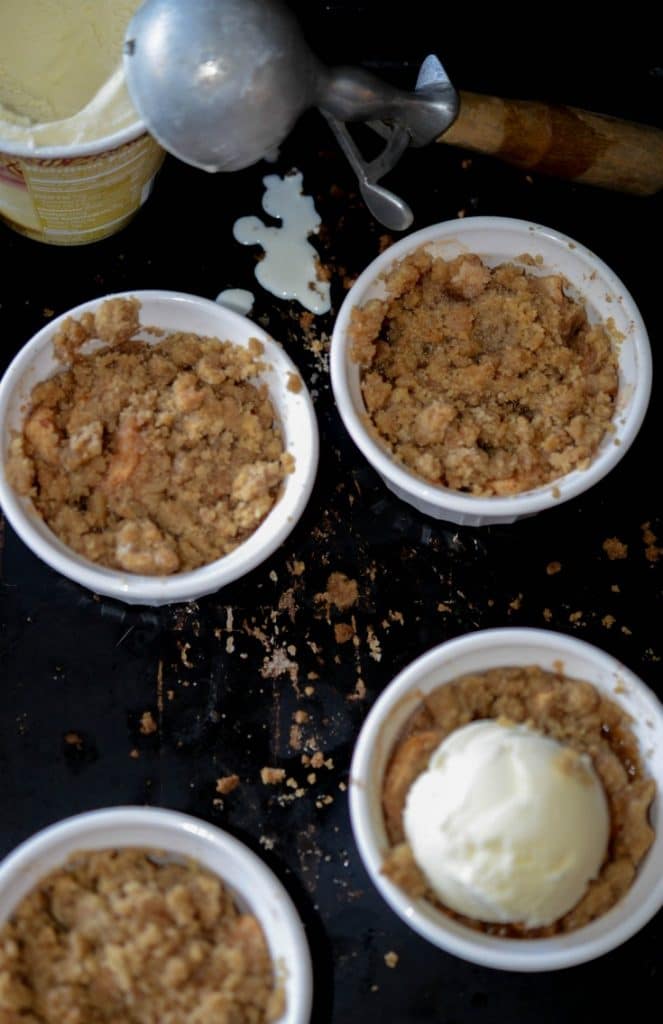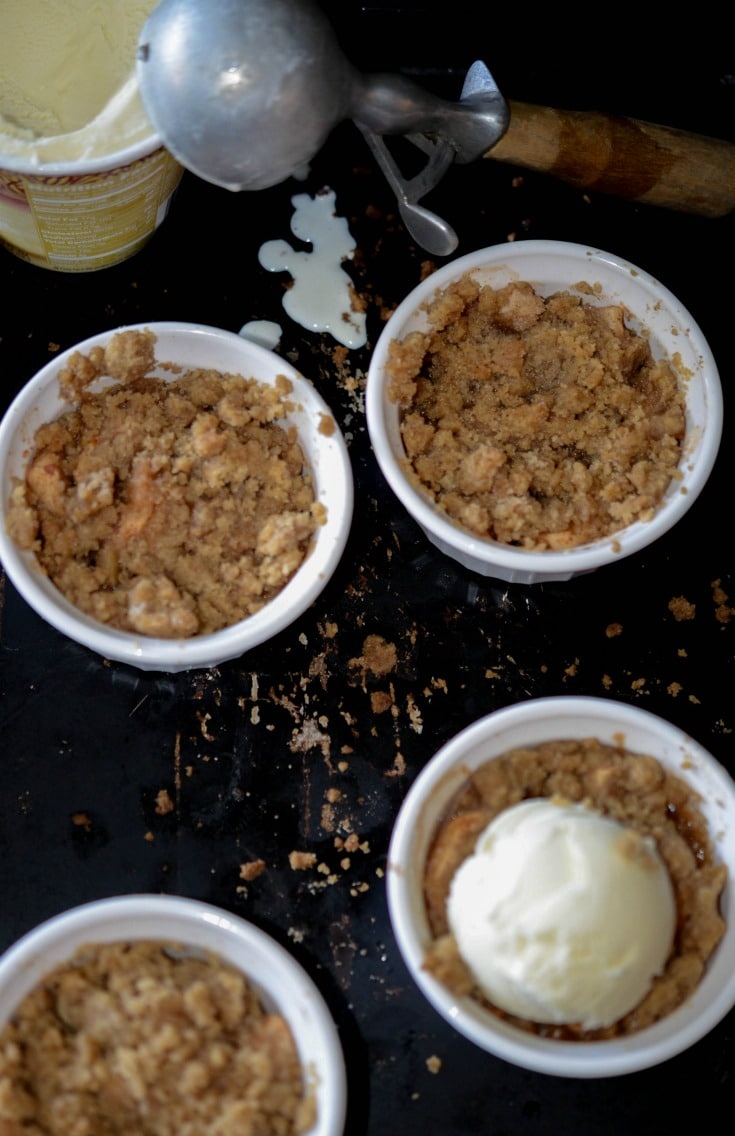 We allowed our crumble to cool a bit; then topped it with rich, creamy vanilla bean ice cream. OMG! This Fireball Apple Crumble is our new favorite dessert. The whiskey added such a nice flavor. It was so good, I'll be making it again for Thanksgiving; in a larger quantity of course. . ~Enjoy!
Sign up for my weekly newsletter and receive a FREE eBook!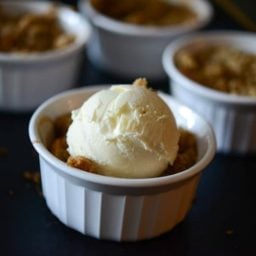 Fireball Apple Crumble
Fireball Apple Crumble made with sweet apples tossed with Fireball whiskey, cinnamon & sugar; then topped with a buttery crumb topping.
Instructions
For the Apple Mixture
Preheat oven to 350 degrees F.

In a medium bowl, combine the sliced apples, whiskey, cinnamon, sugar and cornstarch; mix well. Place the apples in individual oven safe baking dishes or a 2qt. baking dish; then top with the butter.

Add the prepared topping to the top of the apple mixture; then bake for 30 minutes or until the apples are soft and the top is golden brown.
For the Topping
Combine all ingredients in a small bowl and mix until crumbly, but wet. You should be able to form a shape.
Visit the

recipe index

to search for more recipes by category.

Connect with me on Social Media
Related Recipes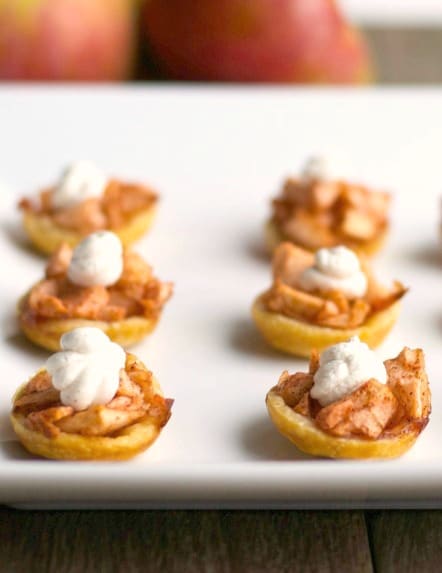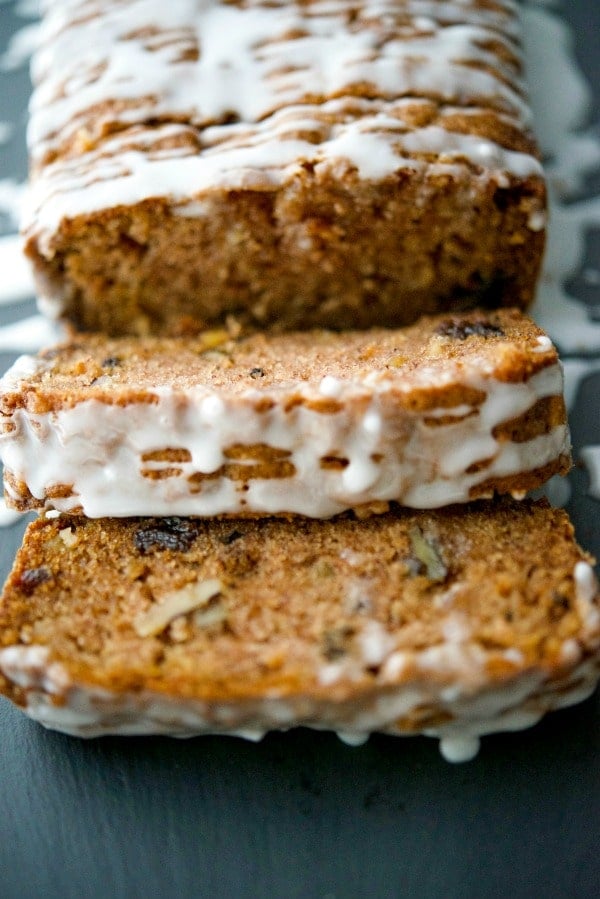 Apple Raisin Walnut Loaf Bread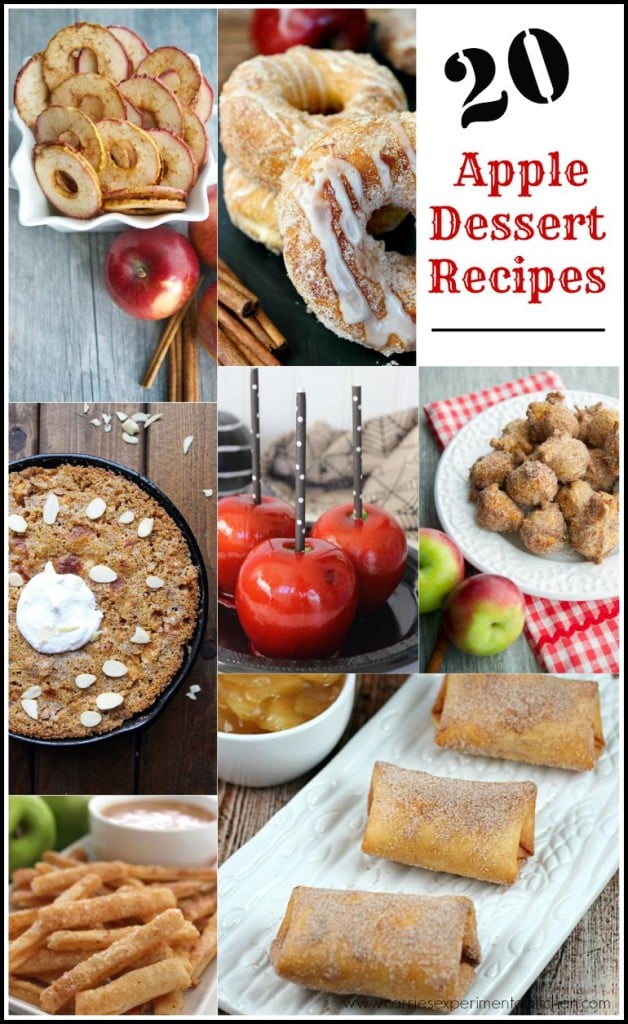 20 Droolworthy Apple Dessert Recipes
What is your favorite apple dessert?