Apple Cider Fritters are delicious and made with warm bits of apple, fresh apple cider with a cinnamon and sugar topping.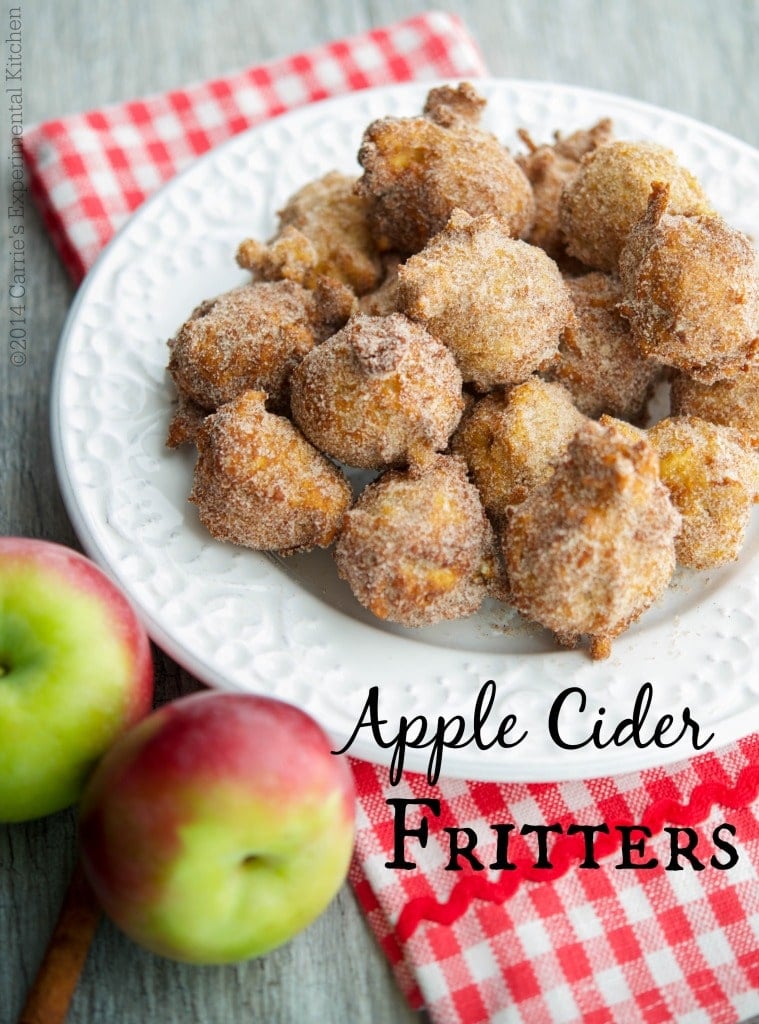 WHEW!!! I got this recipe for Apple Cider Fritters posted just in the nick of time, being that October is Apple Month and I only have a few days left. I actually made these beauties a couple of weeks ago after my husband and I took a drive to our local apple picking farm.
We look forward to visiting there every Fall to pick apples, get our pumpkins and mums and of course, get apple cider doughnuts. It was the first year the girls weren't with us so we bought some to take home and they were gone in no time flat.
Since we only seem to enjoy them once a year, I decided to try to make my own version; however, I don't own a doughnut pan so I made these Apple Cider Fritters instead.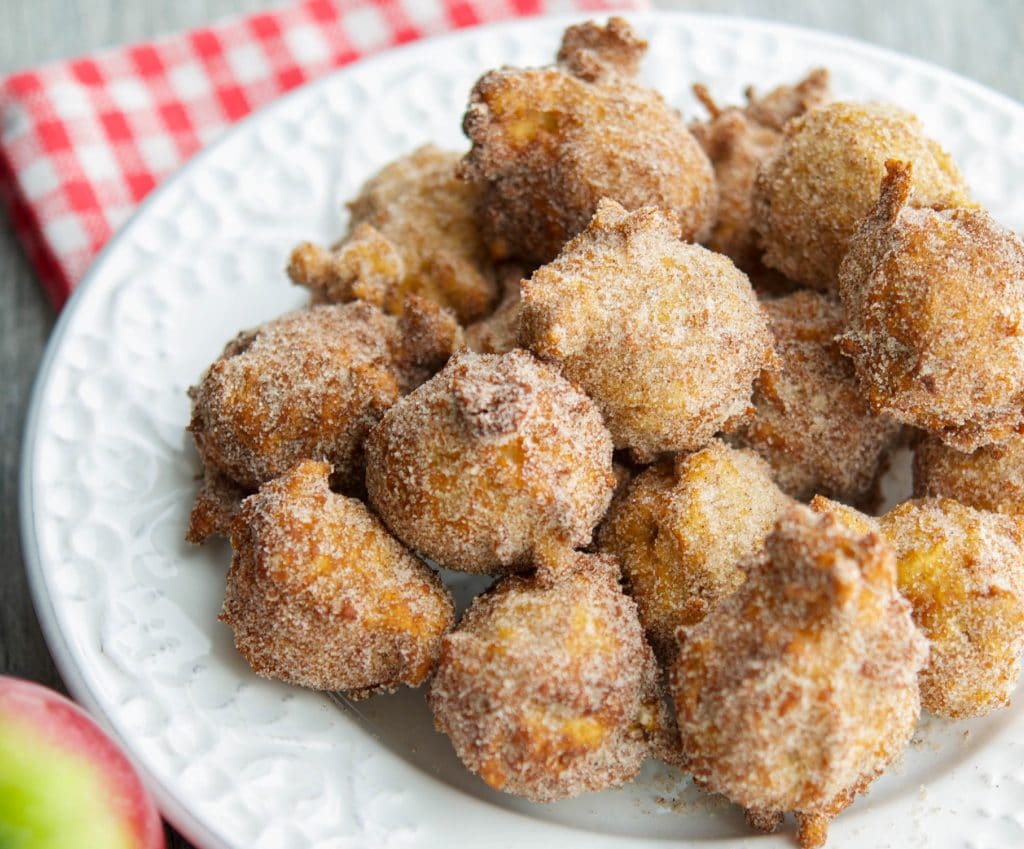 Apple Cider Fritters are delicious and made with warm bits of apple, fresh apple cider with a cinnamon and sugar topping. I used McIntosh apples for this recipe, but you can use whichever kind you like.
I also didn't want to dig my fryer out of storage since I was only going to be frying a small amount, so I used a small saucepan to heat the oil on top of the stove instead. Just make sure there is plenty of room in your pot for the fritters to submerge in the oil.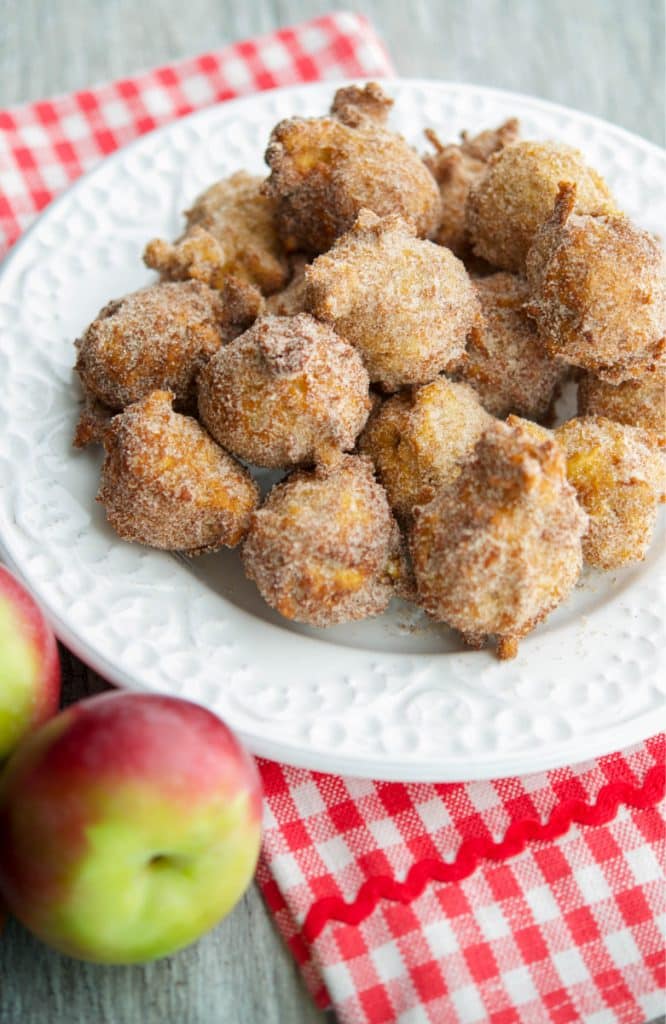 What kind of oil should you fry apple fritters in?
Choose an oil suitable for deep frying like Canola, Vegetable, or Sunflower. Olive Oil is not a good choice because it has a high smoking point. These fritters also taste best fresh from the fryer and don't hold up as well 1-2 days later.
Trust me, I tried. So you'll just have to make the ultimate sacrifice and eat them all at once or if you're feeling extra generous, invite some friends over to share them with you. ~Enjoy!
Receive
a FREE eBook when you sign up for our weekly newsletter!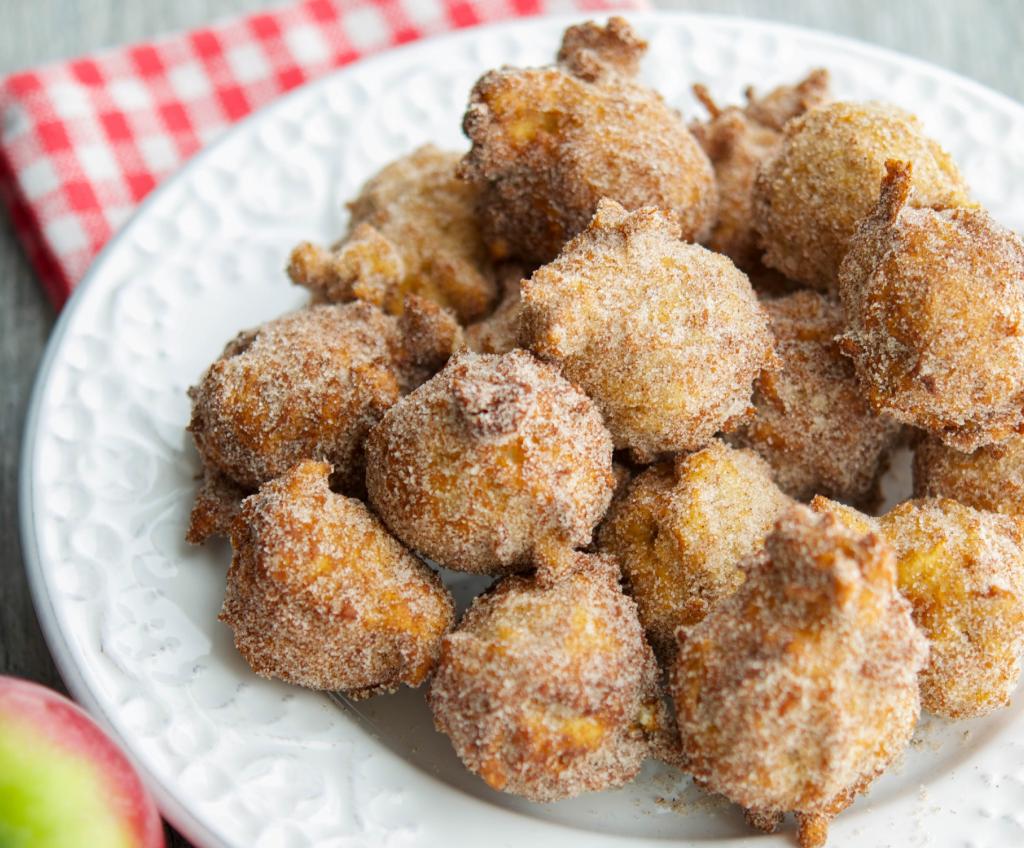 Instructions
Heat apple cider over high heat until it has reduced to ½ cup; then allow to cool slightly.

In a bowl, combine the grated apple, 2 tbsp. sugar, egg, lemon juice, 1 tsp. cinnamon, vanilla, and apple cider. Mix Well.

Add the flour, baking powder and salt to the apple mixture. Mix well.

Combine ¼ cup sugar and 1 tbsp. cinnamon in a small bowl; set aside.

Heat oil until it reaches 375 degrees. (If you are using a pot on the stove versus a fryer, make sure you can submerge the fritters in the oil).

Slowly drop a heaping tablespoon of the batter into the hot oil and allow the fritter to fry for 2-3 minutes or until golden brown. You will have to do this in batches depending on the size of your fryer/pot.

Remove the fritters and drain on paper towels to remove excess oil; then coat in the cinnamon and sugar mixture. Best when eaten warm.
Did you make this recipe?
Share a comment on the blog or mention @CarriesExpKtchn on Instagram!

More Apple Cider Recipes
Connect with me on Social Media