Turn your favorite Fall drink into a tasty, sweet dessert with this Apple Cider Sorbet. All you need are four ingredients and an ice cream maker.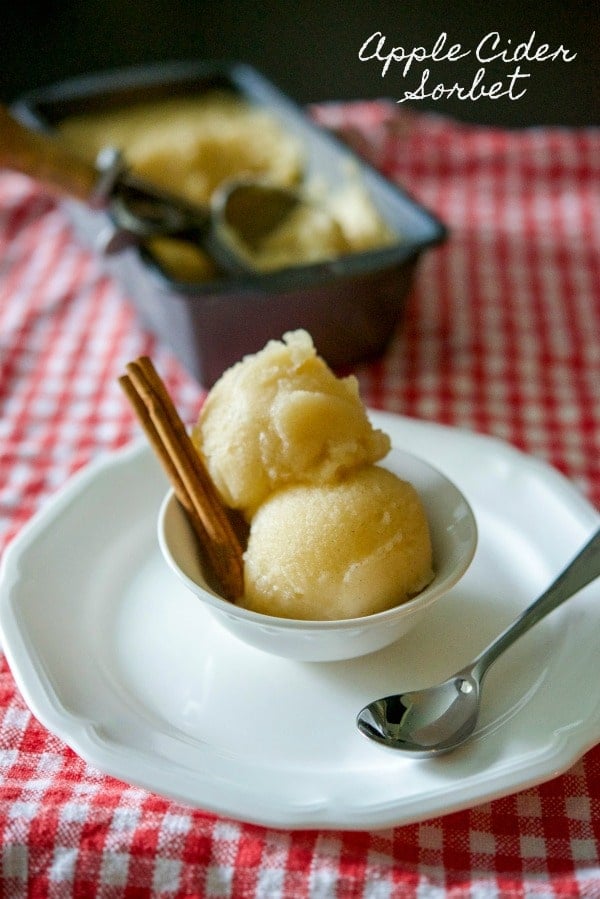 After six years of creating recipes here on the blog, my kids have become pretty creative when it comes to thinking of new recipes themselves. A few weeks ago, my youngest; who's now 15 said to me; "You know what would taste good Mom? Making sorbet out of apple cider. You haven't made any ice cream in a while."
Well technically, I made Cinnamon Roll Coffee Ice Cream back in June, but I guess with her being HUGE ice cream lover, three months was entirely too long.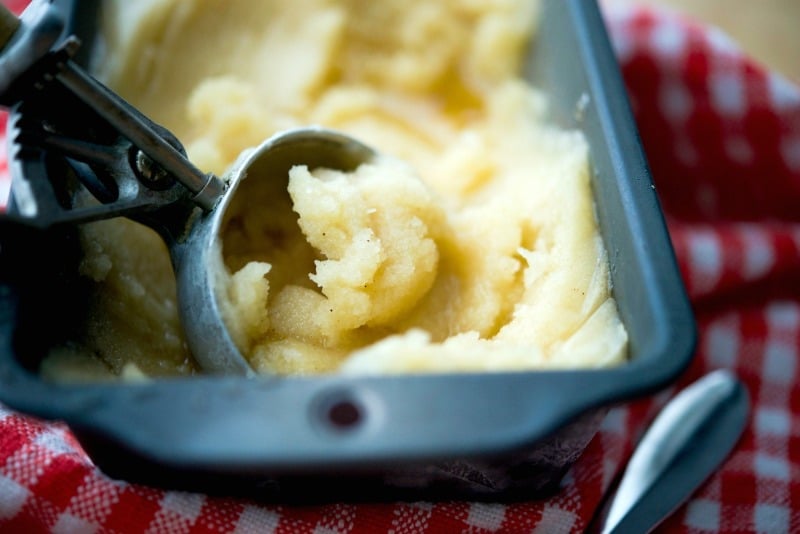 I've made sorbet before and like it. However, I'm not a big frozen treat person on the whole. I like it, but my cravings are usually more salty than sweet.
Now that it's apple picking season around here, I decided to make Apple Cider Sorbet and surprised her with this sorbet when she came home from school.
What is sorbet?
Sorbet is made from fruit and sugar—no dairy. And it's churned in an ice cream maker. A lot of restaurants use sorbet as a palette cleanser in between course meals because it's refreshing.
It's also SUPER easy to make at home!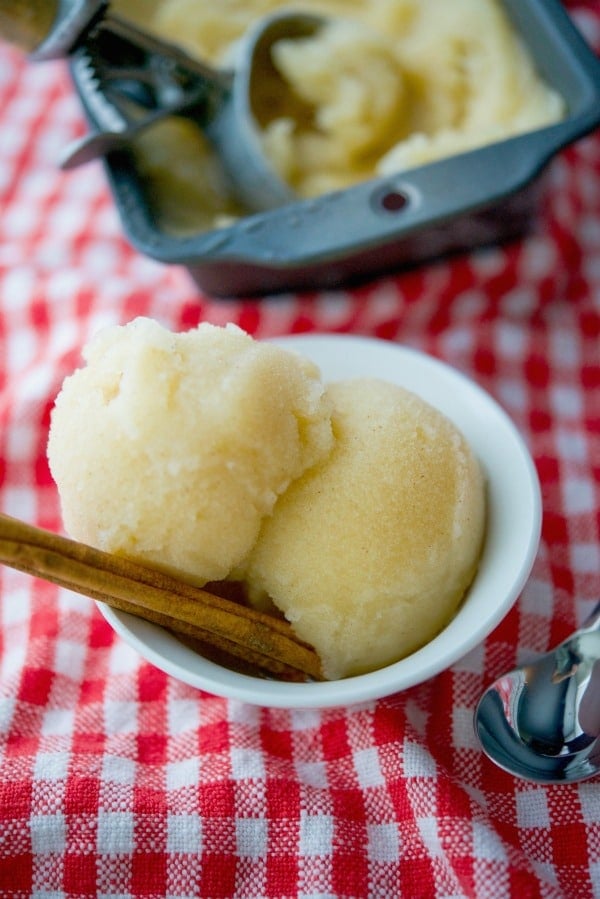 How do you make simple syrup?
First, you'll want to make simple syrup; which is equal parts of granulated sugar and water that is heated in a small saucepan until the sugar is completely dissolved.
However, you will need to allow the simple syrup to cool before making your sorbet. You can make the simple syrup a day or two ahead of time and keep stored in the refrigerator if you'd like as well.
How do you make Apple Cider Sorbet?
Once you're ready to make your Apple Cider Sorbet, add the simple syrup, apple cider and ground cinnamon to your ice cream maker insert (previously frozen and ready for use).
I have a full extra refrigerator downstairs in the basement, so each time after I use and clean it, it goes right back into the freezer so it's always ready to go once the mood for ice cream strikes.
Churn the sorbet for 30 minutes; then pour the mixture into a container and seal tightly. I use a loaf pan, cover the sorbet with plastic wrap; then use the bottom of a juice glass to get rid of any air bubbles.
Place the sorbet in the freezer for at least 4 hours so it sets and gets firm enough to scoop out.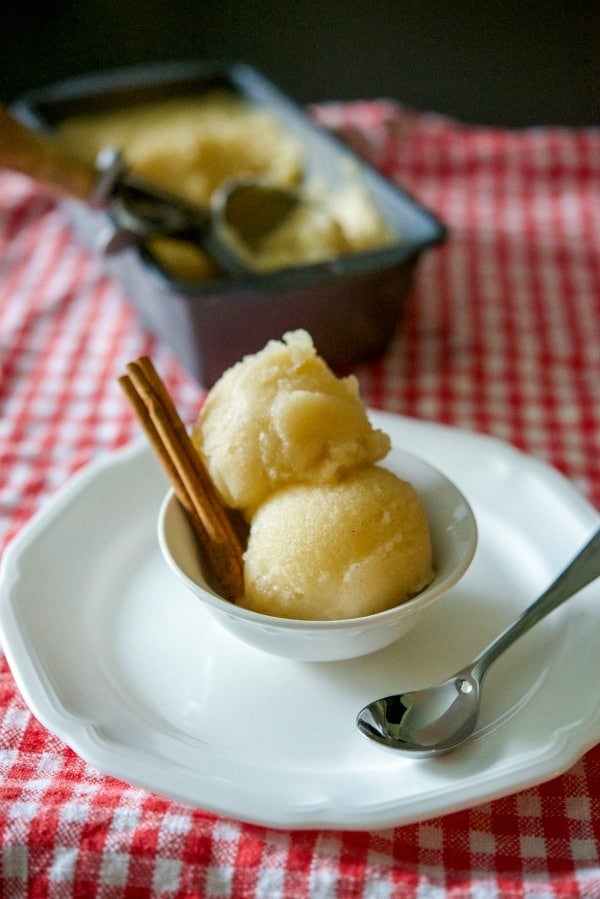 My husband was fortunate enough to get the first taste of this Apple Cider Sorbet since he was working from home the day I made it. Our daughter was also pleasantly surprised when she came home school to find the sorbet in the freezer for an afternoon snack.
This Apple Cider Sorbet was delicious and "G" was so happy I used her idea. Not that most kids would turn down dessert, but I do find that they're always more receptive to trying new recipes when it's their idea. 🙂
Stock up on apple cider this Fall at your local market or apple orchard and try this recipe yourself. It can be eaten as a dessert or serve in between courses during your Thanksgiving dinner to help get your palette ready for the next course. ~Enjoy!
Sign up for my weekly newsletter
and receive
a FREE eBook!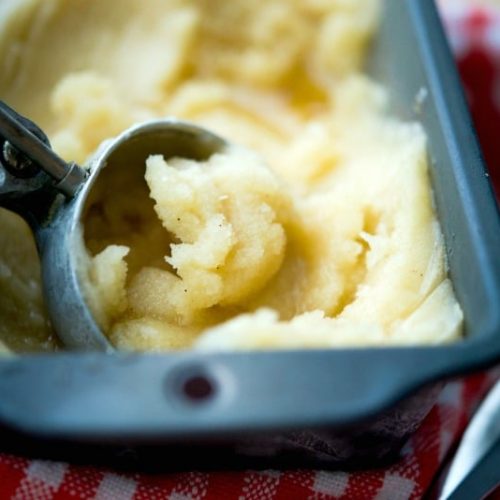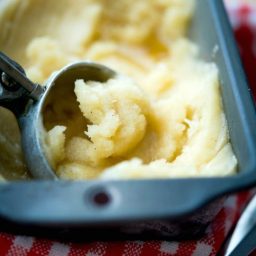 Apple Cider Sorbet
Turn your favorite Fall drink into a tasty, sweet dessert with this Apple Cider Sorbet. All you need are four ingredients and an ice cream maker.
Instructions
Combine the sugar and water in a small saucepan and cook over high heat until the sugar has dissolved. Allow the simple syrup to cool. (You can do this the day before and refrigerate until ready to use)

Add the simple syrup, apple cider and cinnamon to an already chilled ice cream maker insert and churn for 30 minutes.

Place the sorbet in a container, cover and freeze for at least 3 hours or until the sorbet can be scooped. 
Nutrition
Serving:
0.5
cup
Calories:
144
kcal
Carbohydrates:
37
g
Sodium:
8
mg
Potassium:
18
mg
Sugar:
37
g
Vitamin C:
0.8
mg
Visit the

recipe index

to search for more recipes by category.

Related Recipes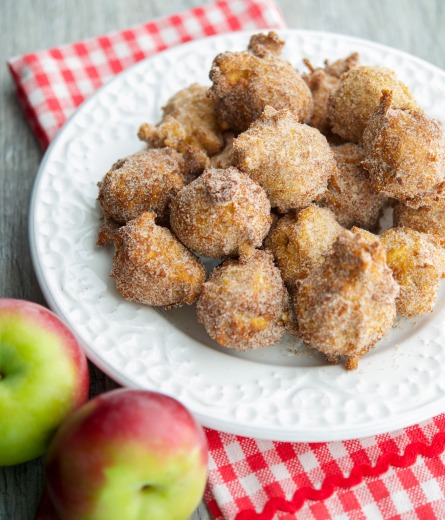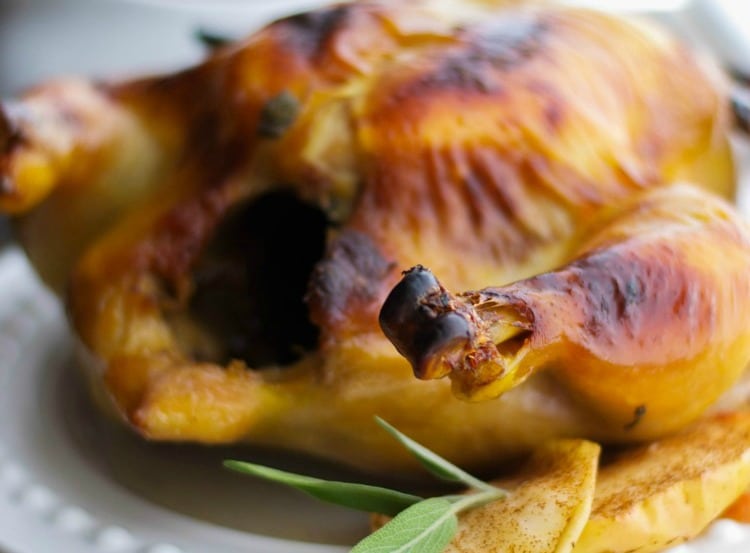 Apple Cider Brined Roasted Chicken with Pan Gravy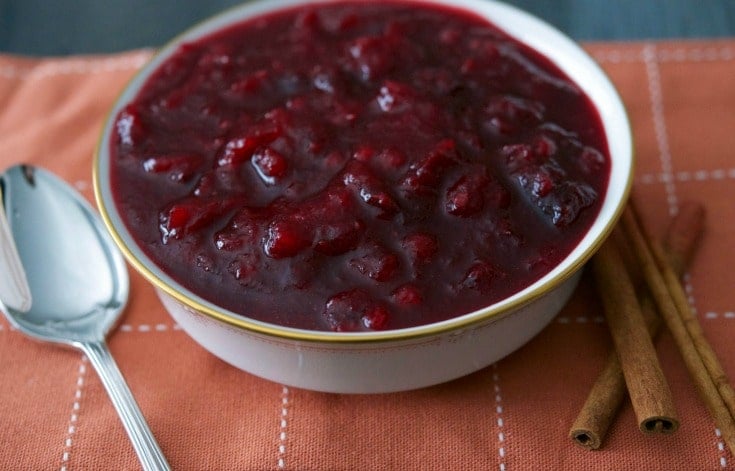 Shop Related Products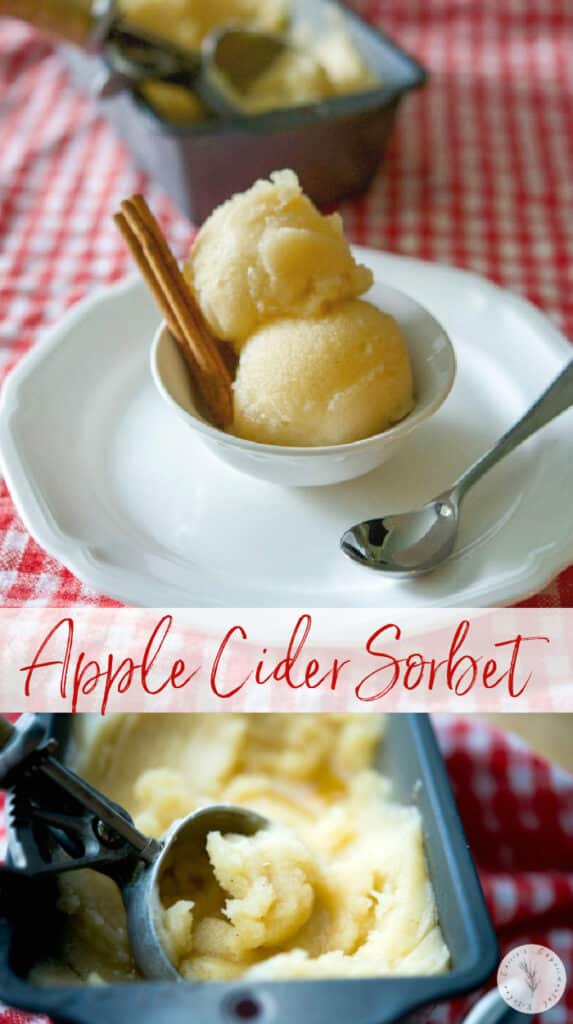 Connect with me on Social Media