Grilled Chicken topped with Béarnaise Sauce made with butter, fresh tarragon, shallots and lemon.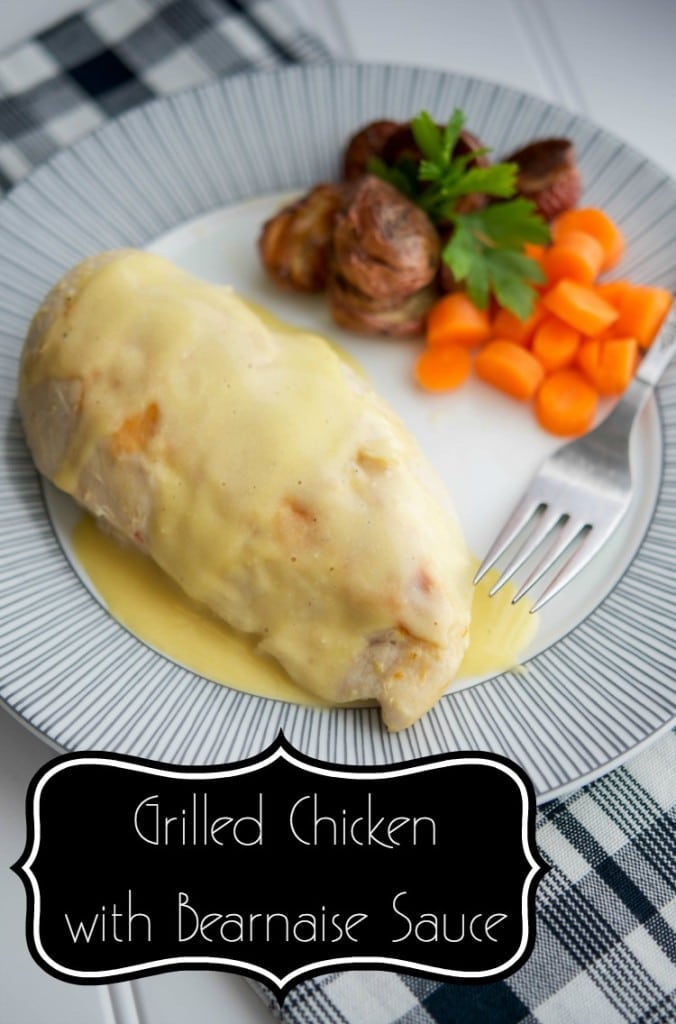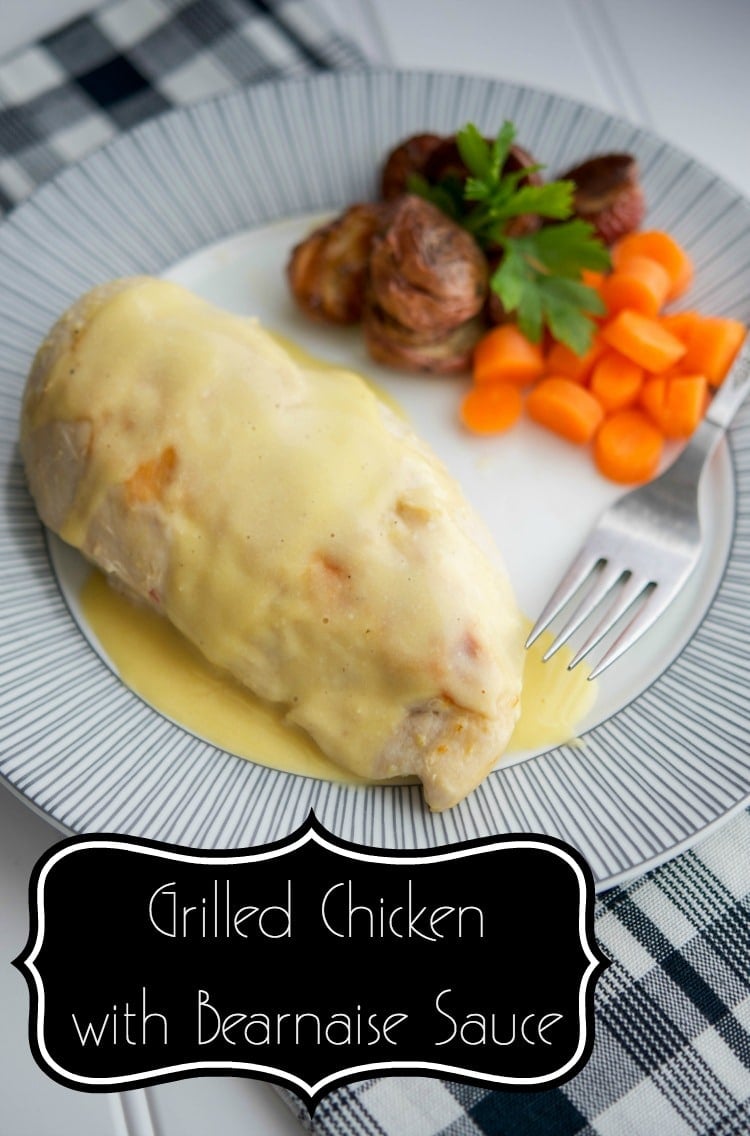 Not only am I going to share a new recipe for Grilled Chicken with Béarnaise Sauce with you today, I'm also going to introduce you to a new product, Finlandia Imported Butter. I love their cheeses and couldn't wait to try this butter!
Finlandia Imported Butter comes in two varieties: Perfectly Salted and Unsalted and starts with pure milk from a small Finnish family-owned farm where the cows are treated humanely and not given rBST or other artificial growth hormones.
Nothing artificial. No added hormones. The fresh milk is carefully churned and cooled to a perfect temperature that creates a delightfully creamy flavor and smooth texture.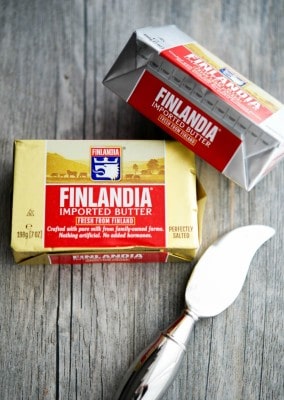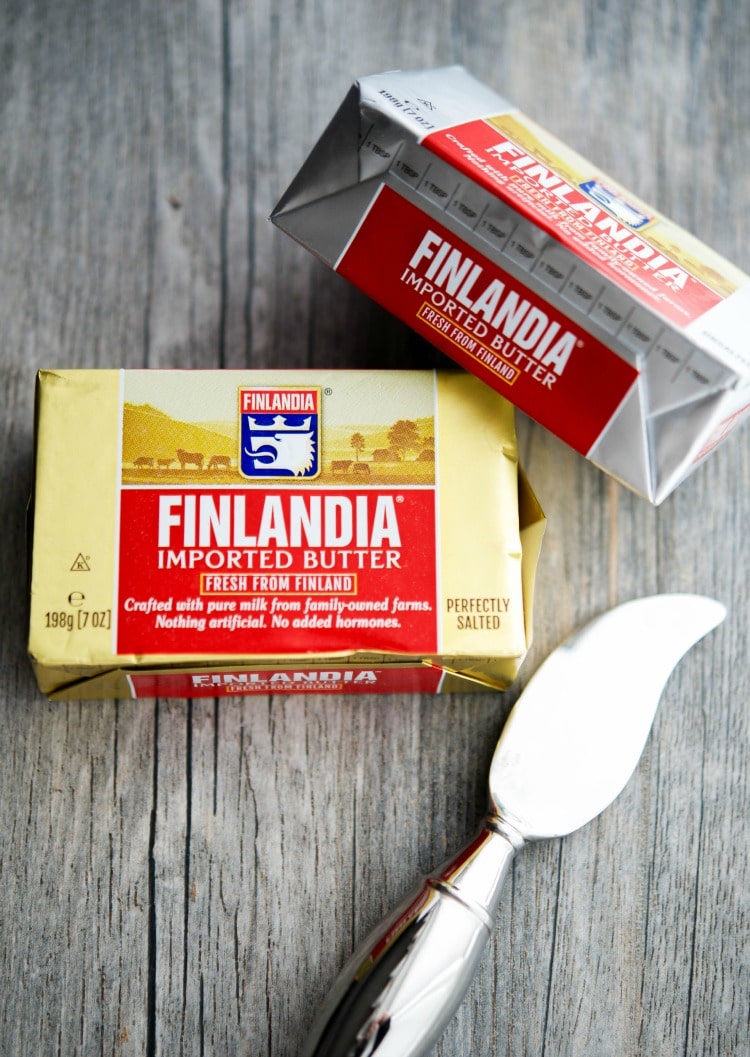 Finlandia Imported Butter is used by the most distinguished French chefs, but that doesn't mean you can't enjoy it as well! I found Finlandia Imported Butter at my local Shop Rite supermarket and decided to first try some straight up on warm, crusty Ciabatta bread.
OH. MY. GOODNESS. I never gave butter much thought before, but after trying this premium butter I'm now hooked! The butter was so smooth, it didn't break off or crumble when I cut off a slice to put on my piece of bread; then the butter melted slowly into the bread filling every nook and cranny. Can't you just taste it!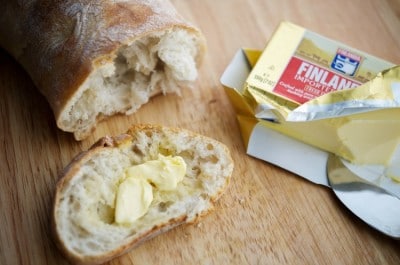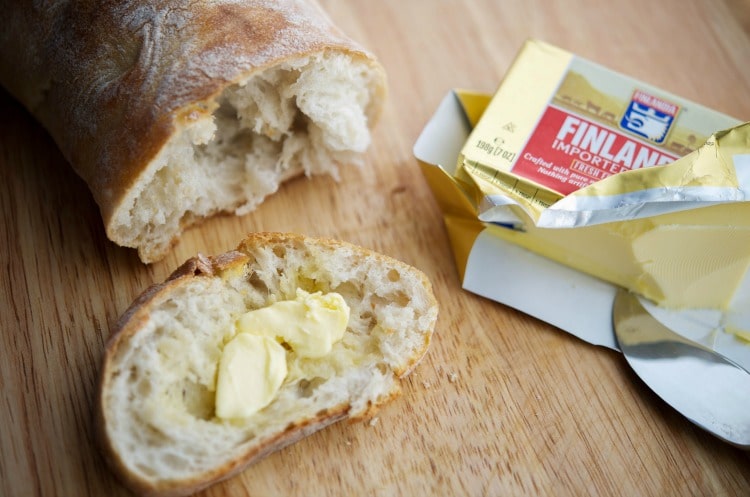 After enjoying the perfectly salted version of the butter, I decided to make a recipe using the unsalted variety. Many would have gone the baked goods route, like quick-bread or muffins, but since I prefer to experiment with savory recipes, I decided to make this Grilled Chicken with Béarnaise Sauce.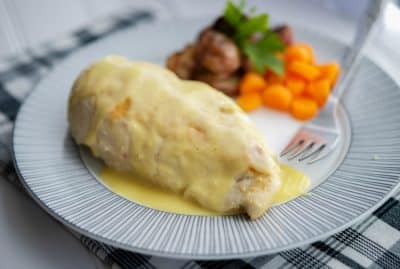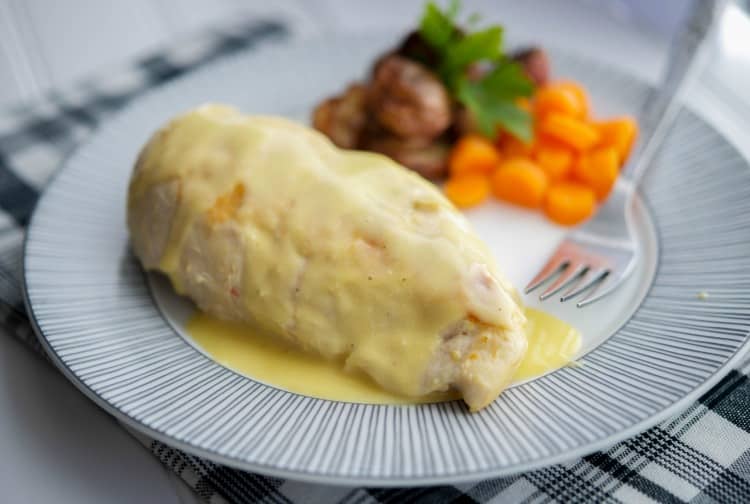 What is Bearnaise Sauce?
Béarnaise sauce is slightly similar to Hollandaise Sauce and is popular in the French cuisine. It's made with sweet, creamy unsalted butter, egg yolks, vinegar, white wine; then flavored with tarragon, shallots and lemon juice before it's strained so it's silky smooth and creamy.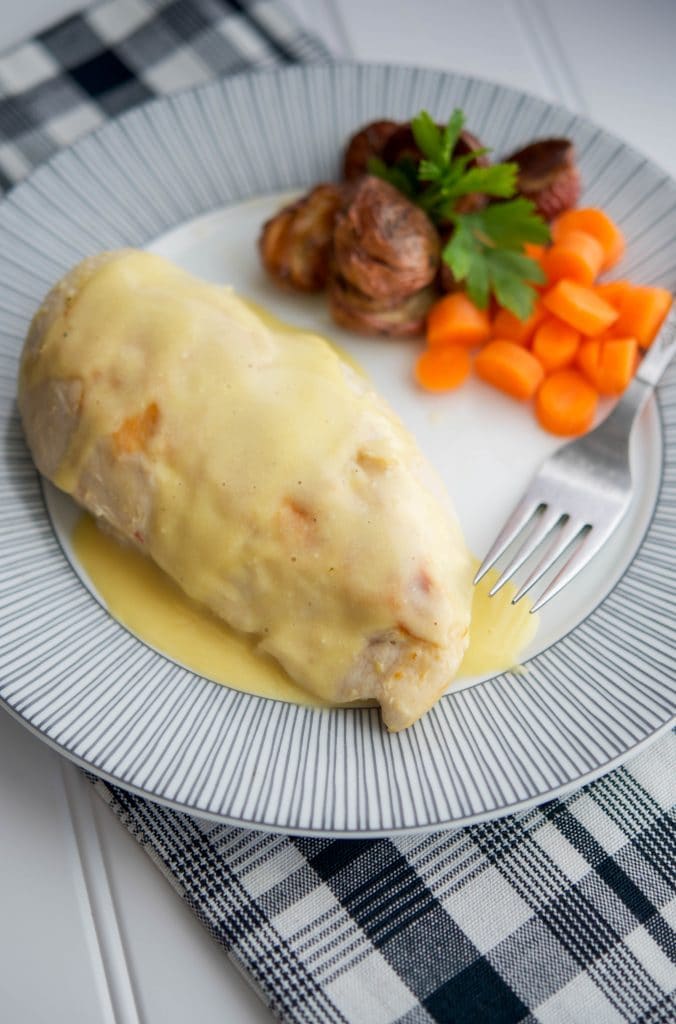 I had been wanting to make this sauce for a while now and I'm so glad I waited to use the Finlandia Imported Unsalted Butter in this recipe. The sauce was glistening on top of the grilled chicken and the texture was remarkably creamy.
My family really enjoyed this recipe and I liked that it only took 30 minutes to make! This sauce is so light, it can also be used to top your favorite fish.
Sign up for my weekly newsletter
and receive
a FREE eBook!
Grilled Chicken with Bearnaise Sauce
Grilled Chicken topped with Béarnaise Sauce made with fresh, creamy Finlandia Imported Butter, fresh tarragon, shallots and lemon.
Ingredients
4

Boneless Chicken Breasts

1/4

c

. White Wine

1/4

c

. White Vinegar

3

tbsp

. Minced Shallots

2

tbsp

. Fresh Tarragon,

chopped

2

tbsp

. Water

4

Large Egg Yolks

7

oz

. Unsalted Finlandia Imported Butter,

melted

1

tbsp

. Fresh Lemon Juice

Salt and Pepper,

to taste
Instructions
Preheat your grill; then pound your chicken breasts using a meat mallet so they are uniform in thickness (between 1/2"-1").

Grill your chicken breasts until cooked through; approximately 3-5 minutes per side; keep warm and set aside.

In a small saucepan, combine the wine, vinegar, shallots and tarragon and bring to a boil. Allow to simmer 3-5 minutes; then remove from heat.

Combine the water and egg yolks in a small bowl; then gradually whisk the eggs into the wine mixture. You want to do this slowly so you don't cook the eggs.

Next, slowly whisk in the butter until the sauce is creamy; then add the lemon juice, salt and pepper. Mix until well combined; then strain through a fine sieve. Pour sauce over the chicken when ready to serve.
Visit the

recipe index

to search for more recipes by category.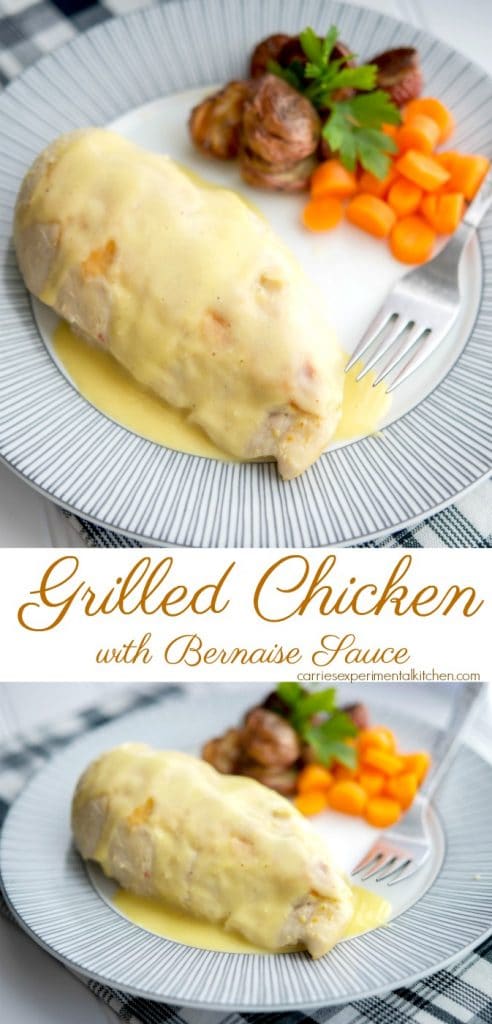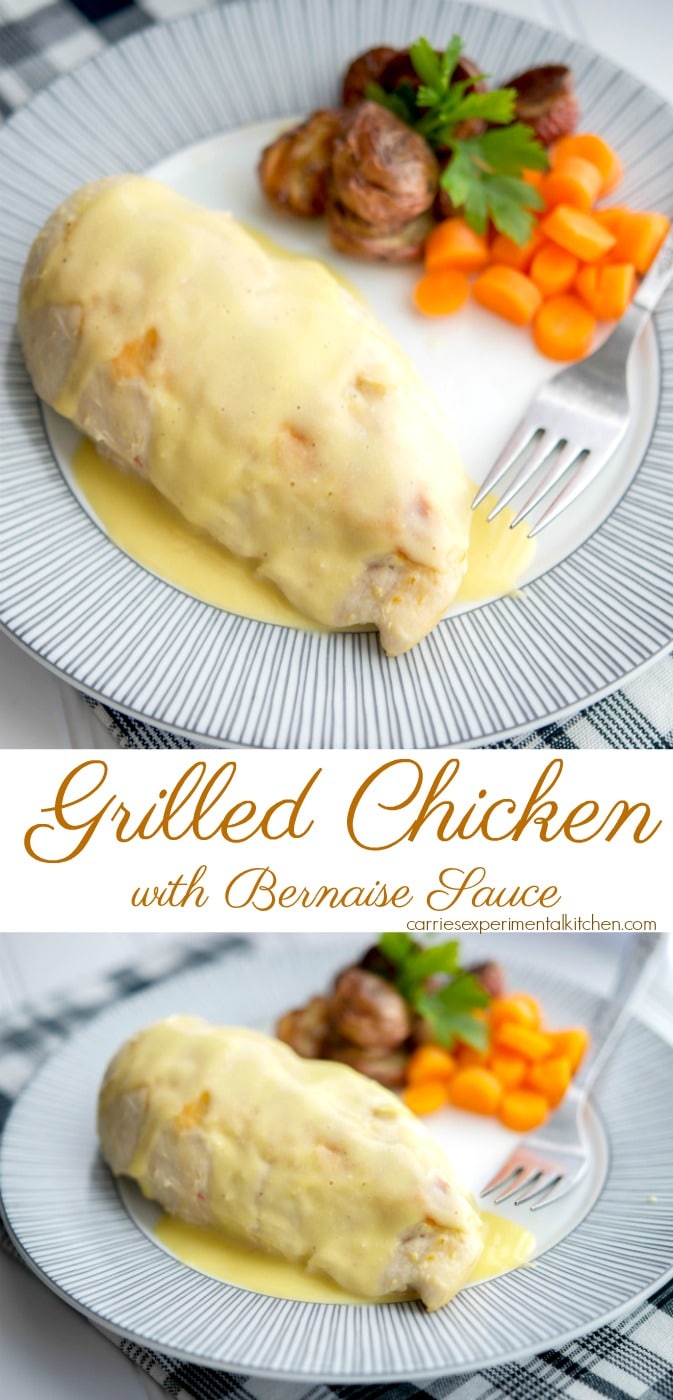 Connect with me on Social Media
Related Recipes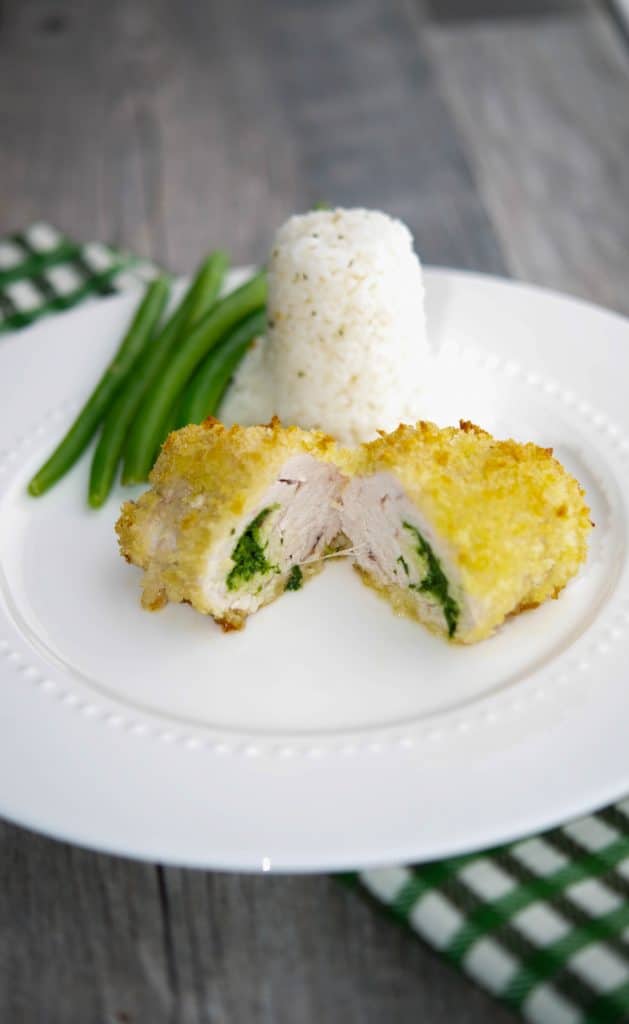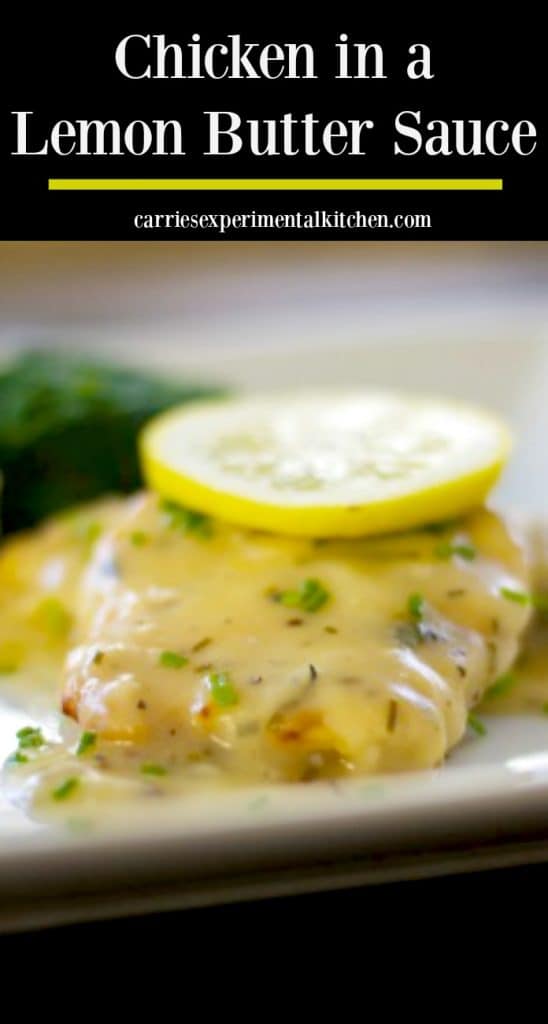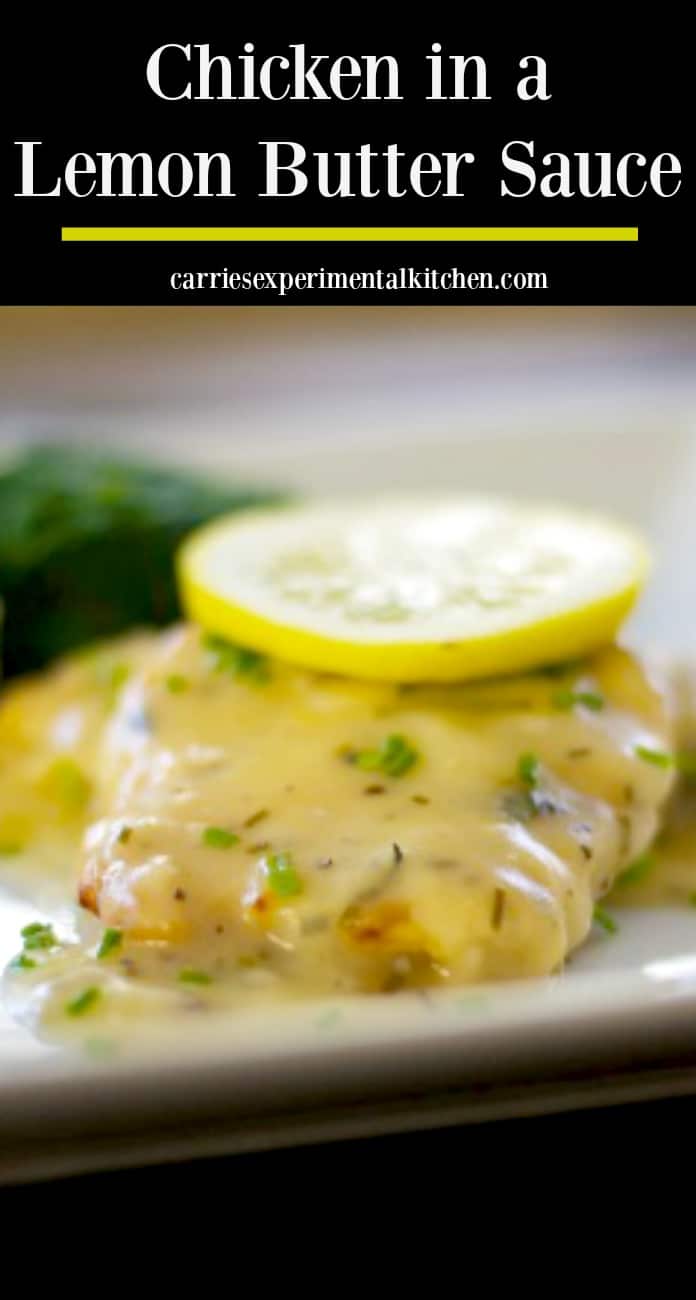 Chicken in a Lemon Butter Sauce
Try these other recipes: