No Bake Limoncello Pie is deliciously light and lemony. A perfect dessert option without using much needed oven space during the holidays.

Yes, it's true. I have another dessert recipe that has lemon in it that I want to share with you today. With Easter coming this weekend, who wouldn't want an easy, no bake dessert option like this No Bake Limoncello Pie!
I can go months without posting a single dessert recipe; then the mood strikes and I'm off baking again. But my kind of baking is ever so simple. Trust me.
I prefer experimenting with savory dishes where I can add whatever quantities I want versus perfecting a dessert recipe with exact measurements. A scientist I'm not.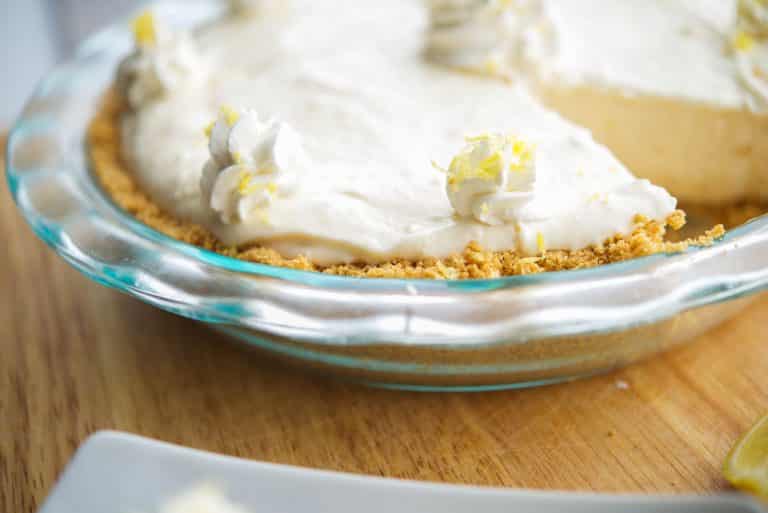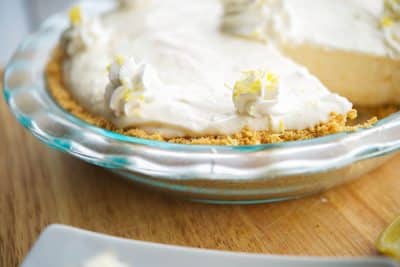 However, when desserts are not overly complicated or don't contain a lot of ingredients or steps in their process, I'm all over them.
I wanted to make something similar to the White Chocolate Limoncello Cheesecake without having to utilize valuable oven space; especially since I'm having foot surgery this Friday.
My husband and the girls will be preparing Easter dinner this year for eleven people while I get to sit with my foot propped up watching it all take place.
Now mind you, my husband doesn't mind cooking and our girls know their way around the kitchen, but the last time they tried making me dinner, flames were shooting out of the kitchen as my husband was making fresh sautéed spinach with garlic.
Don't ask. I still don't know how he managed to do that! I'm sure they'll do fine, but I'm not one to sit around and watch; especially if you're in my kitchen. 😉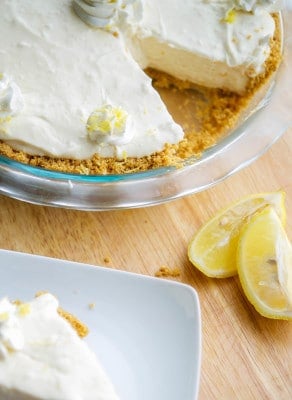 How do you make Limoncello Pie?
To make this No Bake Limoncello Pie, I started with a graham cracker crust. I made my own by pulsing graham crackers and mixing it with melted butter, but you can certainly save time by buying a pre-made graham cracker crust as well.
I didn't want to add the extra sugar to the crust as store bought crusts often contain.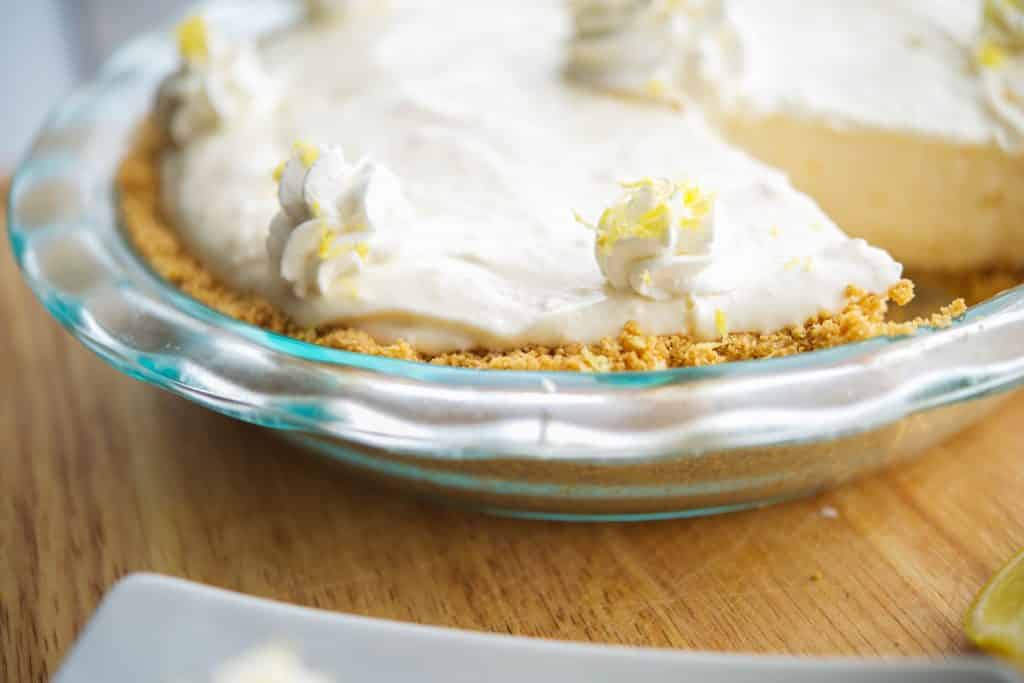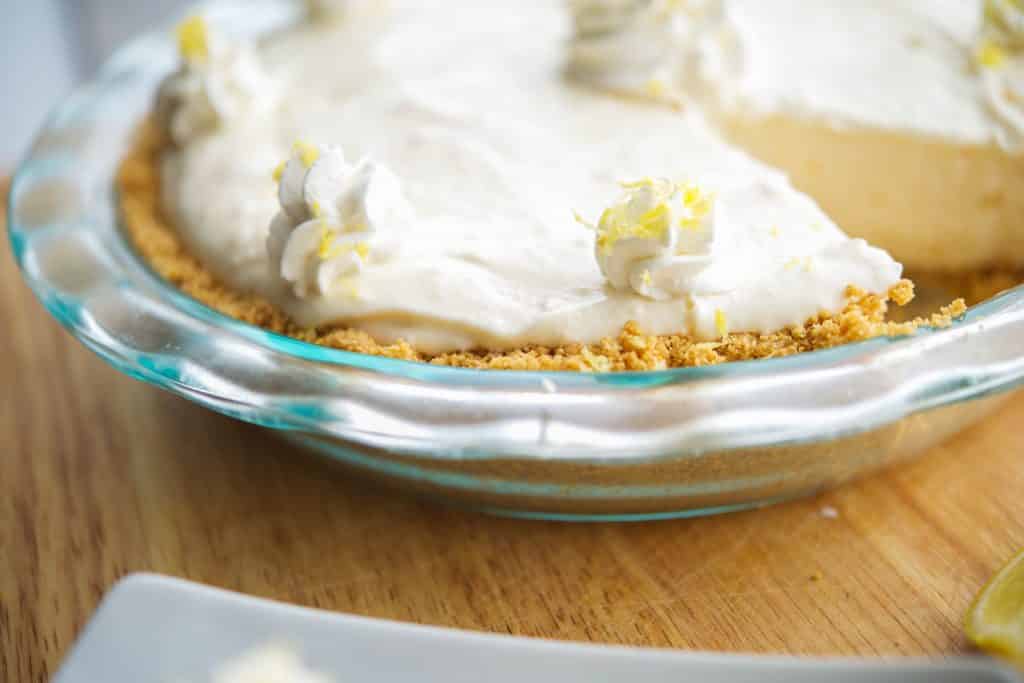 For the filling, I blended cream cheese, sweetened condensed milk, Limoncello (an Italian liquor), lemon zest; then poured it into the crust and allowed it to set for a few hours in the refrigerator.
If you want a non-alcoholic version, you can use lemon juice instead. Once it was chilled and ready to serve, I topped the pie with homemade whipped cream.
This No Bake Limoncello Pie was delicious. So light and lemony, it definitely reminds me that Spring is in the air.
The entire pie took about 20 minutes to make before chilling and can be made the day before serving. ~Enjoy!
Sign up for my weekly newsletter
and receive
a FREE eBook!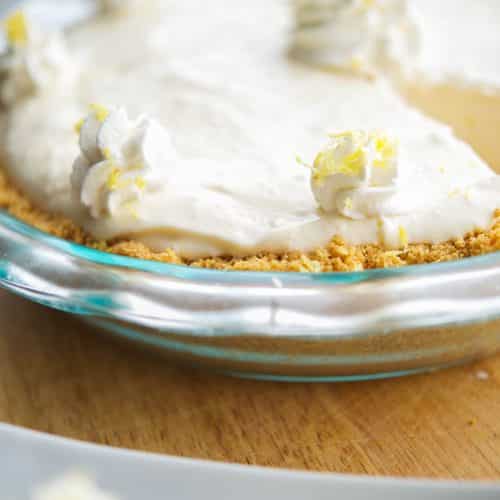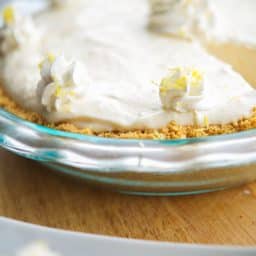 No Bake Limoncello Pie
No Bake Limoncello Pie is deliciously light and lemony. A perfect dessert option without using much needed oven space during the holidays.

Instructions
For the Crust
Preheat oven to 350 degrees F.

Combine the graham cracker crumbs and butter together in a bowl; then press into a 8-inch pie plate. Bake for 5-8 minutes until crumbs start to brown. Remove from oven to cool completely.
For the Filling and Pie
Add the cream cheese, milk, Limoncello, lemon juice and zest to a mixer and whip until creamy.

Pour the mixture into a graham cracker crust and refrigerate for a minimum of 4 hours or overnight until ready to serve.

Top pie with whipped cream before serving.
For the Whipped Cream
Add the ingredients into a mixer and beat on high until stiff peaks form. Refrigerate until ready to use.
Notes
To save preparation time, you can also use a pre-made graham cracker crust and prepared whipped cream.
You can also omit the limoncello and substitute lemon juice in this recipe.
*Edited to Note: You must use an 8-inch pie plate to make this recipe. Anything larger and your pie may not set properly. 
Visit the

recipe index

to search for more recipes by category.

Related Recipes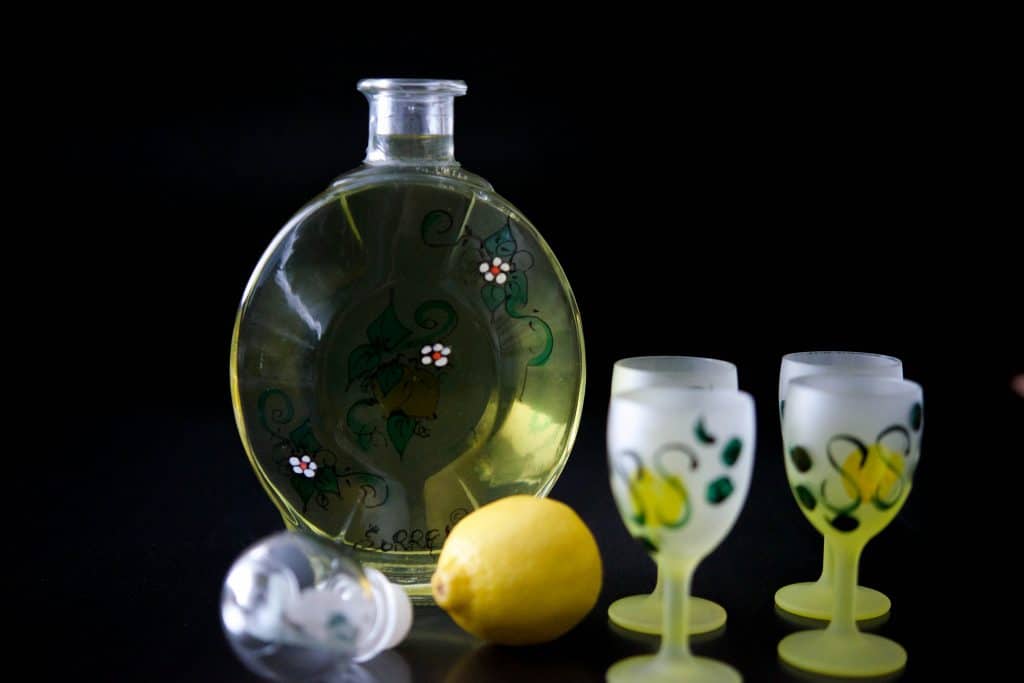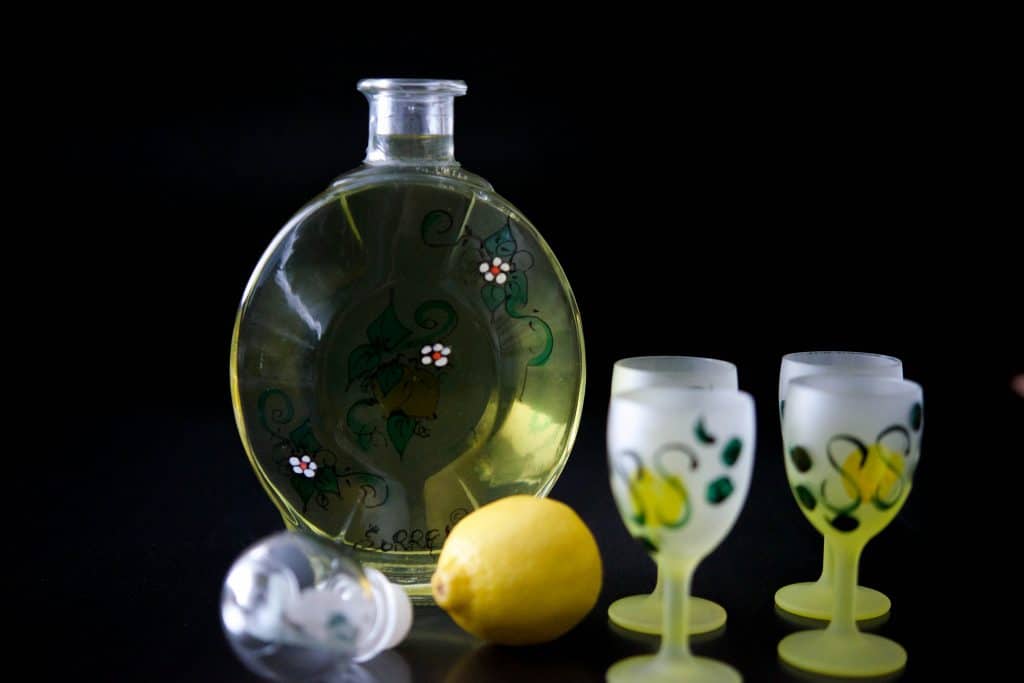 Linguine with Limoncello Asiago Cream Sauce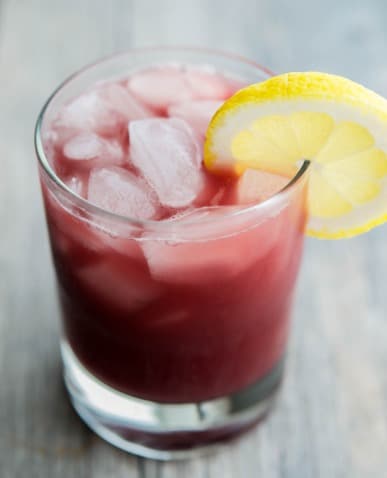 Connect with me on Social Media