Guacamole Bites made with avocados, lime juice, tomatoes, onions and cilantro; then coated in crispy tortilla chips and deep fried until golden brown.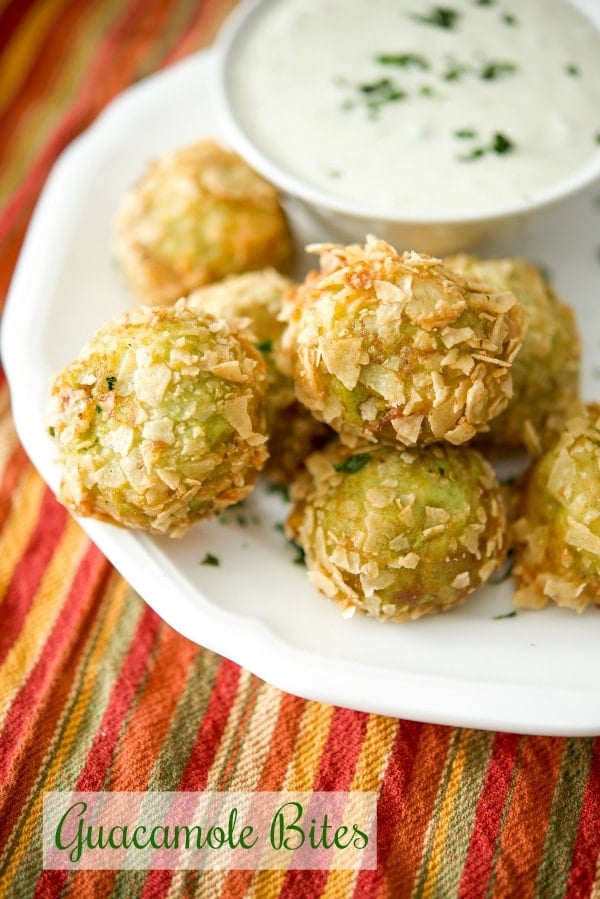 Last July we visited a local restaurant by our home in Florida called Wicked Cantina. So many restaurants come and go in a touristy area each year that it's nice to get some new ones every now and then to mix things up a bit.
I mean really, who wants to cook every night when you're supposed to be on vacation right? It was still too early for dinner, but way past lunch so we just grabbed a few drinks and some appetizers to pick on.
I opted for a Margarita (fantastic by the way!) and we ordered their Chorizo Queso (also fabulous!) and what they called Guacamole Bites.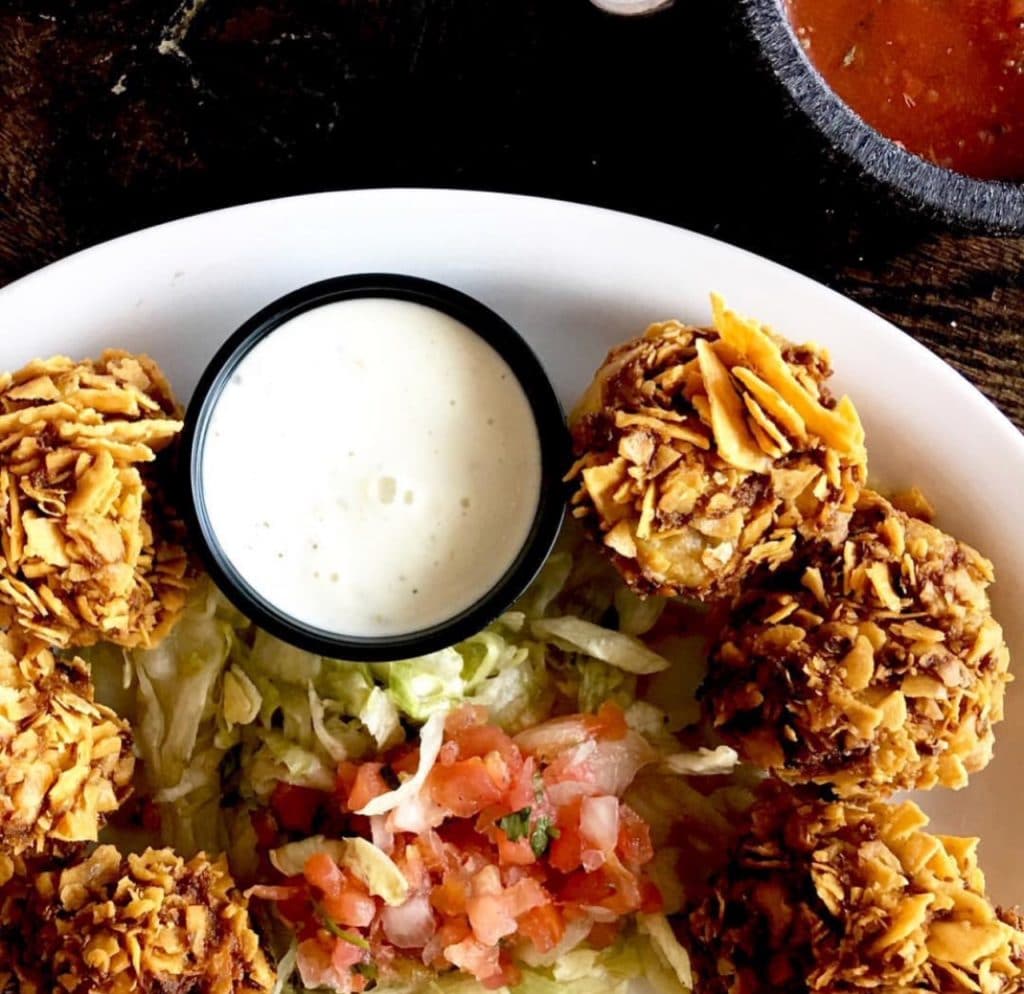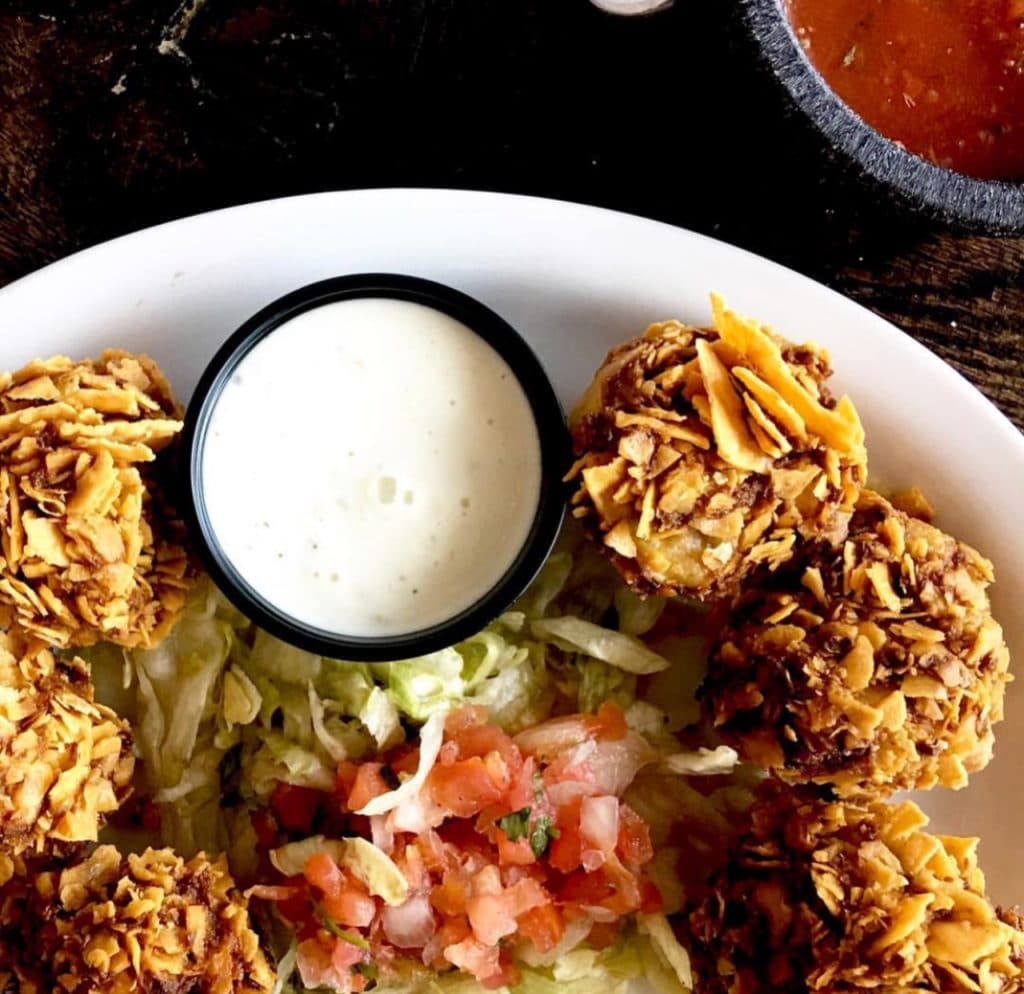 We enjoyed them so much that I took a picture of them to share on my Instagram page so that I could make them myself when we got home. I even contacted the restaurant, but all they could tell me was what I had pretty much figured out on my own.
Take pre-made guacamole, coat it in tortilla chips; then fry it.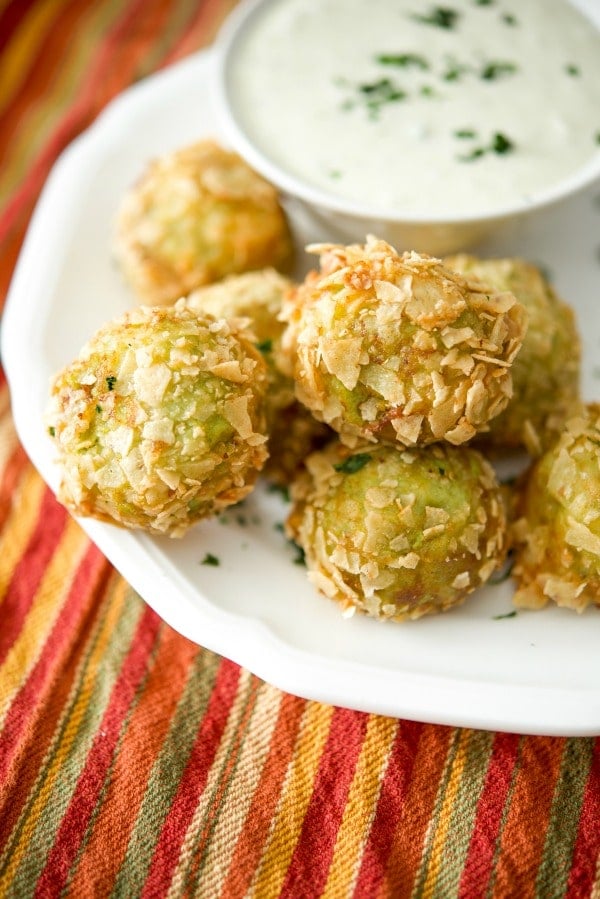 Mine look a little different, but they tasted the same which is always what you're trying to do when copying a recipe. You can use homemade guacamole or buy it pre-made from your grocery store.
I personally prefer the homemade kind because I like my guacamole chunky where you can see the tomatoes and onions in there.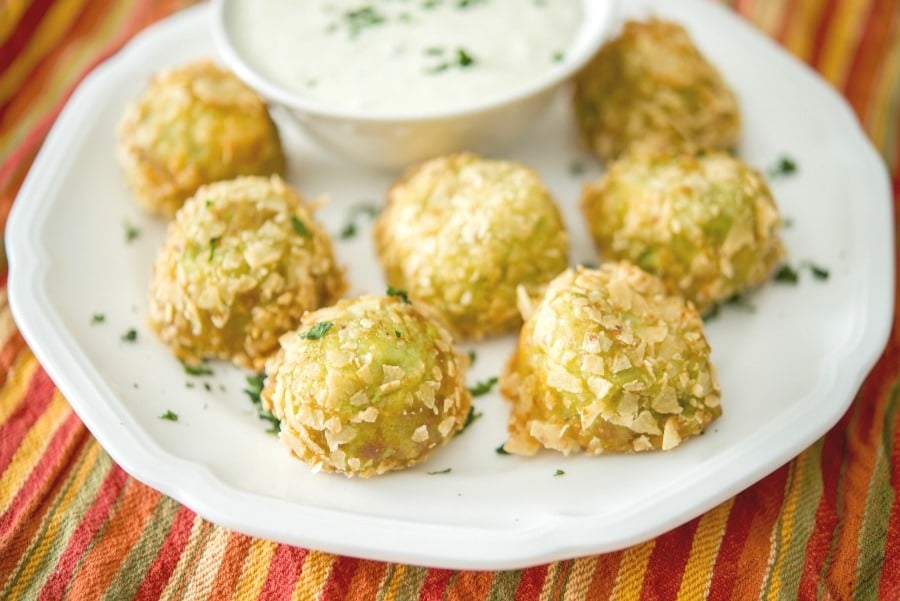 What is the trick to making good Guacamole Bites?
I can honestly say that I've made this recipe three times and I think I finally got it right. The trick is to partially freeze the guacamole into individual portions (I used a scoop); then when they've hardened a bit, I coated them with flour, egg wash and chopped up tortilla chips; then froze them again over night before frying them.
Before that, I tried rolling the guacamole in the tortilla chips and just had a big mess. I couldn't even get them to be the right shape. As soon as they hit the hot oil, the bites fell apart.
The second time, I did freeze them, but it wasn't long enough and the same thing happened. Like they say, "third times the charm!".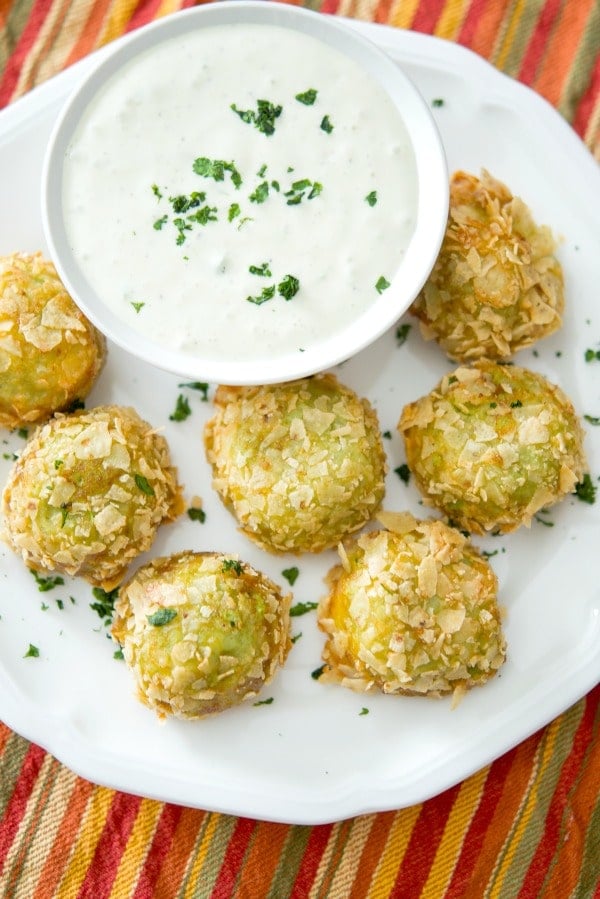 We recently visited the restaurant again during our trip to FL for Spring Break and ordered the Guacamole Bites again and they did not disappoint.
It's a fun place where you can eat outside, listen to music (on certain nights) and watch the waves roll in across the street. What can be better than that?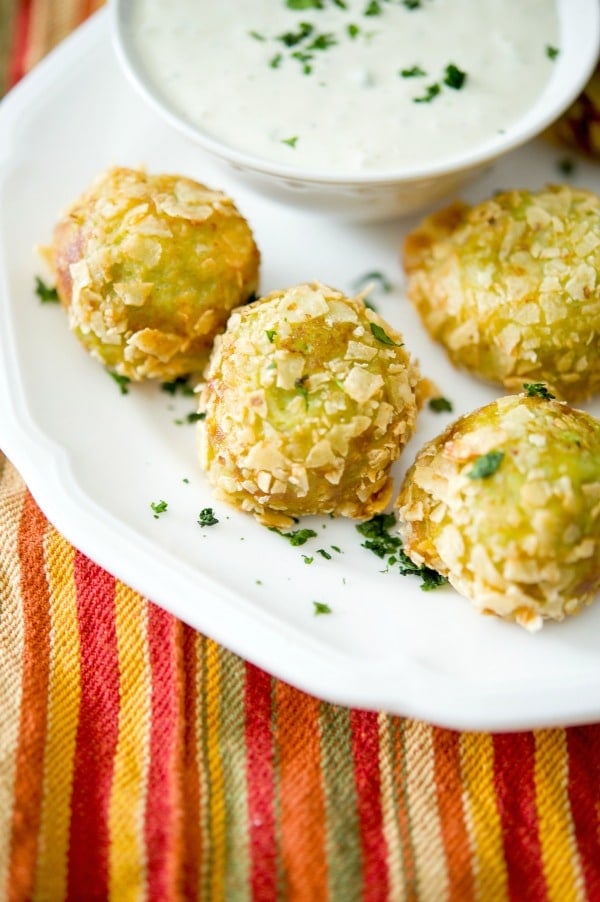 I even tried to replicate their Jalepeno Ranch Dipping Sauce, but though the family liked it, the sauce wasn't quite the same. At least I tried! 🙂
Cinco de Mayo is coming up and these would make a delicious starter. ~Enjoy!
Sign up for my weekly newsletter
and receive
a FREE eBook!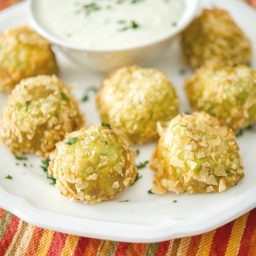 Guacamole Bites
Guacamole Bites made with avocados, lime juice, tomatoes, onions and cilantro; then coated in crispy tortilla chips and deep fried until golden brown.
Ingredients
For the Guacamole Bites
12

oz.

Guacamole (homemade or store bought)

¼

c.

All Purpose Flour

2

lg.

Eggs, whisked with ¼ cup water

1 ½

c.

Crushed Tortilla Chips (I used Tostitos Cantina)

Oil, for frying ( I used Canola)

Prepared Jalepeno Ranch Dipping Sauce, optional
For the Jalepeno Ranch Dipping Sauce
Instructions
For the Guacamole Bites
Scoop twelve 1-ounce size balls of guacamole out onto a parchment lined sheet pan and freeze overnight.

Remove the bites from the freezer and coat them first in flour, egg wash; then the crushed tortilla chips. Refreeze again for 1 hour.

Add enough oil to a large pot to allow for deep frying (I used my Dutch oven) or you can use a deep fryer if you have one. Heat the oil so that it's very hot. (You can tell it's ready if when you drop in one bite the oil automatically starts to bubble up.

Cook 2-3 minutes or until the tortilla chips turn a golden brown. (Remember the bites are frozen so you also want to make sure they're heated through). Serve alone or will Jalepeno Ranch Dipping Sauce
For the Jalepeno Ranch Dipping Sauce
Add both ingredients to a mini food chopper or blender and pulse until creamy.
Visit the

recipe index

to search for more recipes by category.


Related Recipes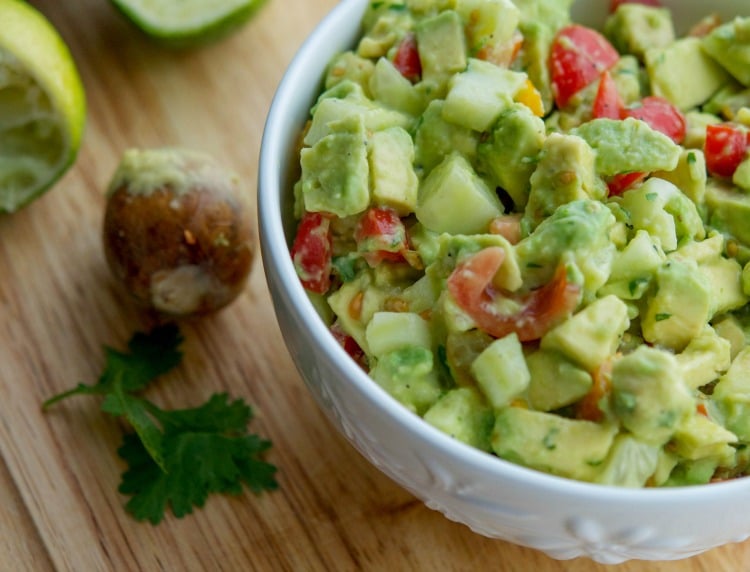 Tomato, Cucumber & Avocado Salad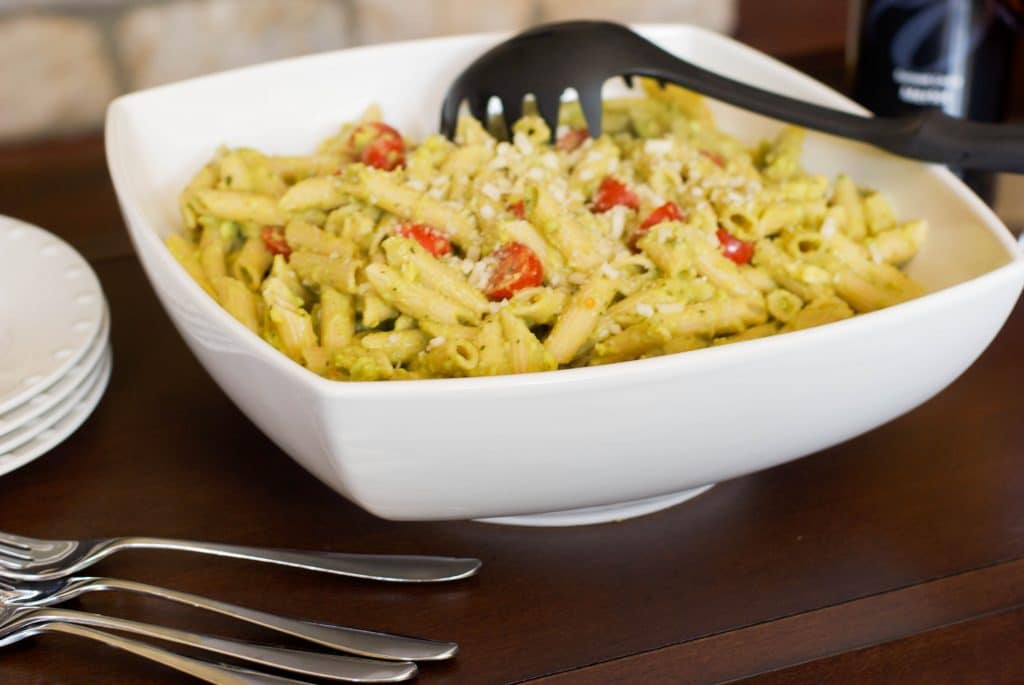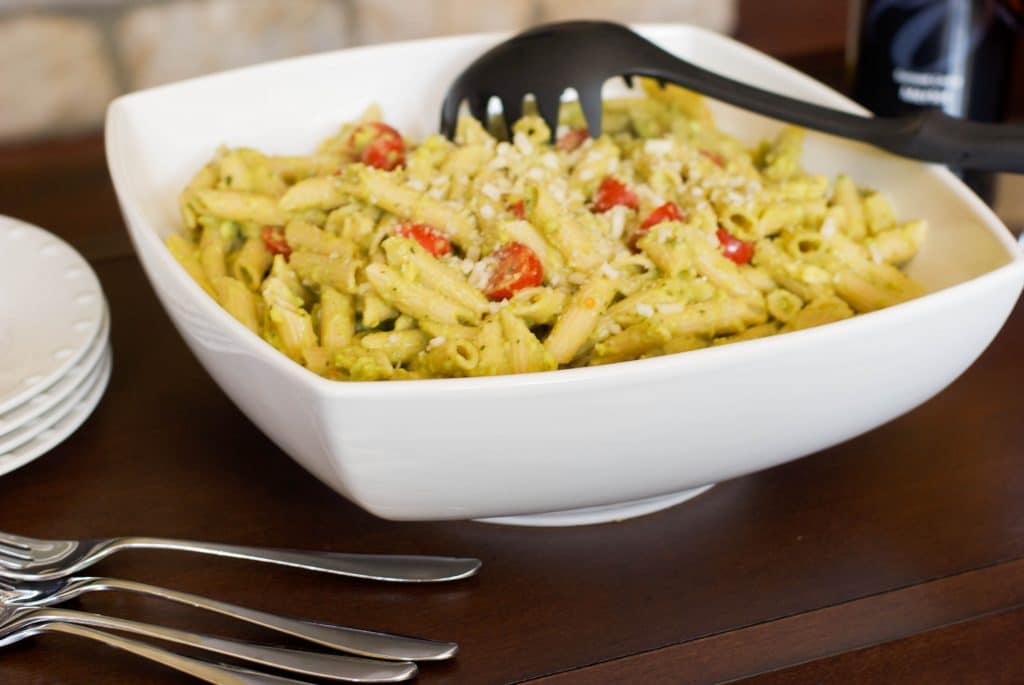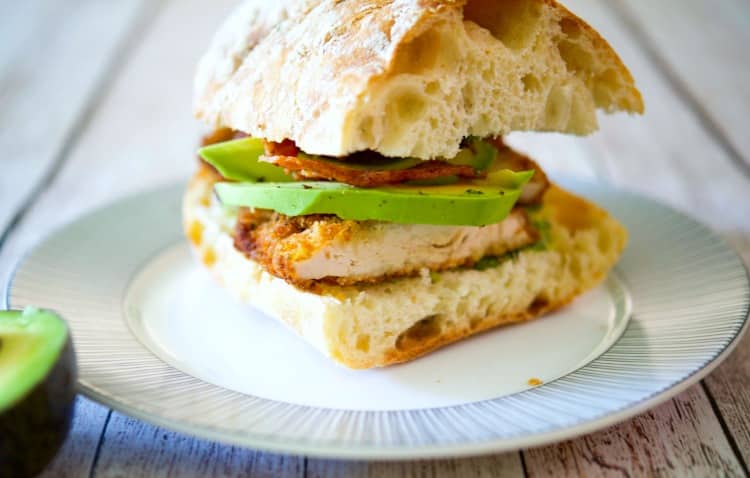 Chicken Cutlet Sandwich with Bacon, Avocado & Pesto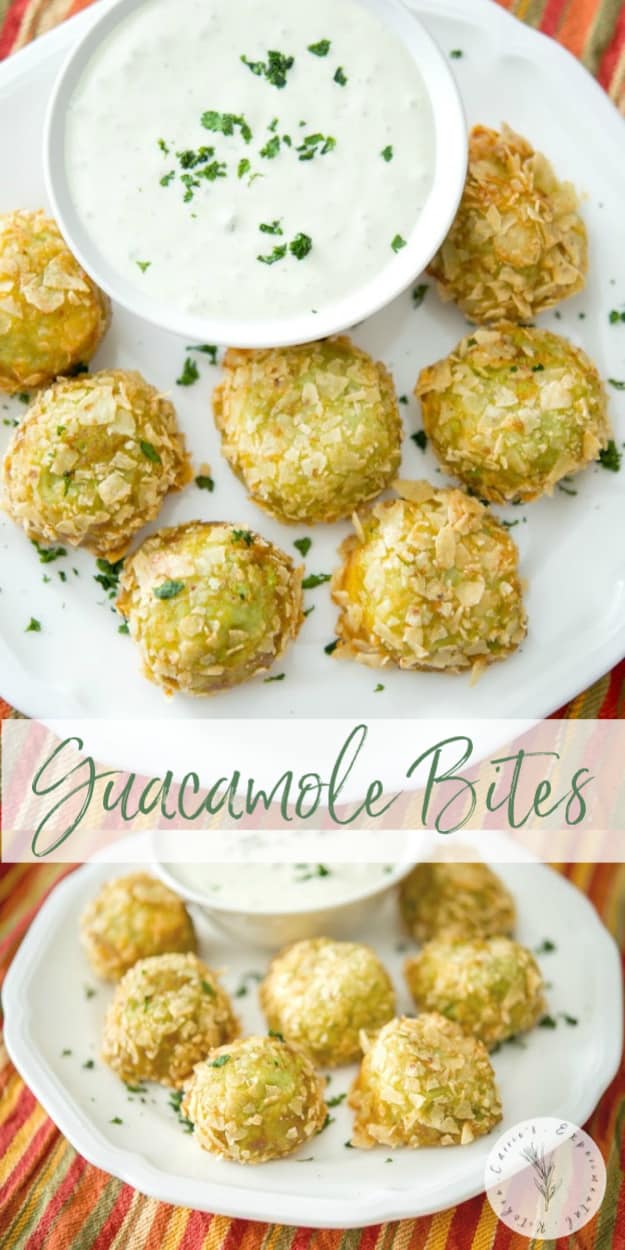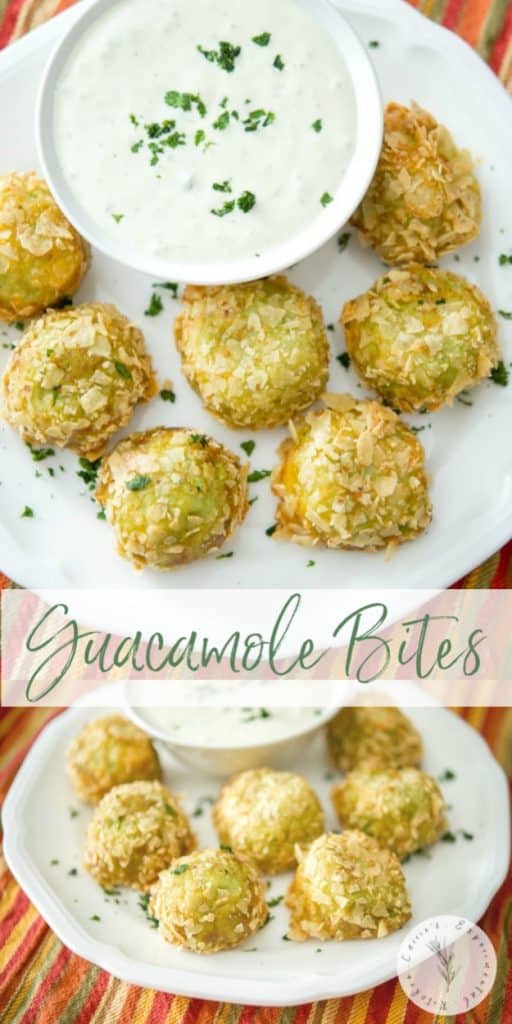 Connect with me on Social Media