Make Italian Sunday Dinner with homemade Neapolitan Ragù (Italian Sauce or Gravy) using fresh garden tomatoes, basil and garlic.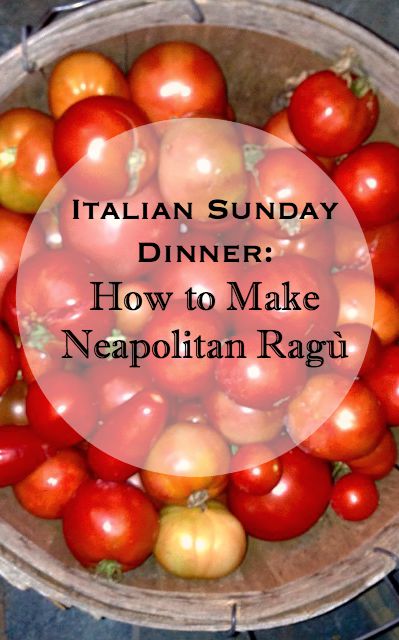 One of my fellow bloggers commented yesterday that it's never too early to start thinking about the weekend. By that he meant what else but...FOOD!
I know it's only Wednesday, but now is the time to start thinking about what it is you may want to cook this weekend so that you have time to prepare and shop for the items you may need.
As weather has it this weekend, Sunday looks like isolated thunderstorms in the northern NJ area which is the perfect kind of day to make this Italian Sunday Dinner with homemade Neapolitan Ragù.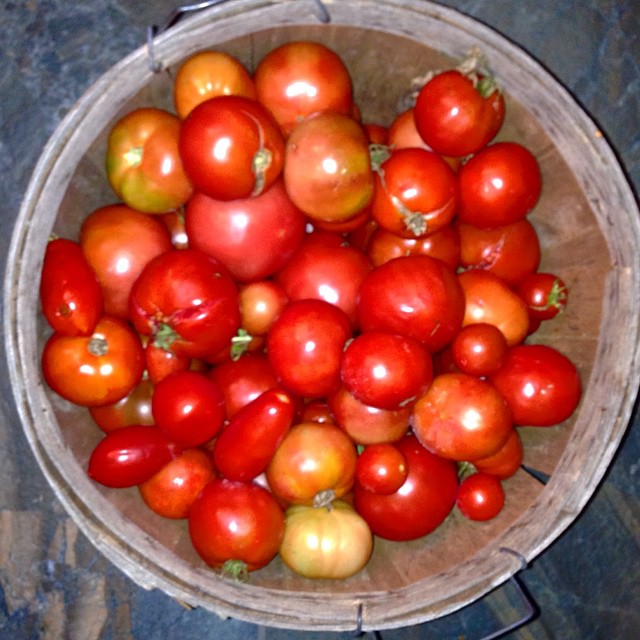 What is ragù?
According to Wikipedia, Neapolitan ragù is one of the two most famous varieties of meat sauces; the other one being Bolognese sauce.
Like Bolognese sauce, the Neapolitan version is also made from meat and tomato sauce; however, a major difference is how the meat is used.
Bolognese uses very finely chopped meat, while the Neapolitan version uses whole meat, taking it from the casserole when cooked and serving it as a second course or with pasta.
Now, THIS is the type of sauce I'm talking about when I make my sauce! Thanks to my Southern Italian Stepmother (Thanks Michele!), this was the ONLY way to make a red sauce.
And, when we made it, we made sure to use the largest pot we had so that you could freeze the leftover sauce and meat for other meals during the month.
This is also the perfect time of year to start preparing some meals to freeze now that sports season is approaching. And if you're like me, you're lucky to be home for ½ hour to feed the kids before heading out.
So that brings me to my pot of sauce I made this past Sunday. While visiting Southern Italy and hearing about how they eat pasta at least once a day and had the full 3-5 hour meal on Sundays, I got a little nostalgic and realized I hadn't made a pot of sauce for quite a few months.
Before you venture out and make this sauce, you need to be prepared to sit tight at the house for at least 5-6 hours the day you're making it. WHY you ask? That's where all the flavor comes from (and you need to stir it every 15-20 minutes so it doesn't stick to the bottom of the pot and burn).
By letting the sauce simmer with all of the meatballs, braciole, pork, and sausage, those flavors meld with the sauce to give it that deep, red color. And, I promise you that you will never forget the smell that wafts through your home for as long as you live!
How do you make Neapolitan Ragù?
Step 1.
First, I prepare the meat I want to put in the sauce so that it is nicely browned and partially cooked. You don't want your meat to boil in the sauce and the browning helps add to the deep red color and flavor.
I used pork braciole, fennel sausage, Bronx sausage (which was stuffed with eggplant and Pecorino Romano cheese), and Santa Lucia Sausage (which was stuffed with mozzarella, sun dried tomatoes, basil, broccoli rabe and roasted peppers).
Cut the braciole in half before frying as the pieces are usually quite large and wound up with 16 pieces of braciole and 12 pieces of sausage.
In a large frying pan, heat the oil over medium heat; then add your braciole and sausage and cook until all sides are lightly browned. Remove from pan. While your pork is cooking, prepare your meatballs.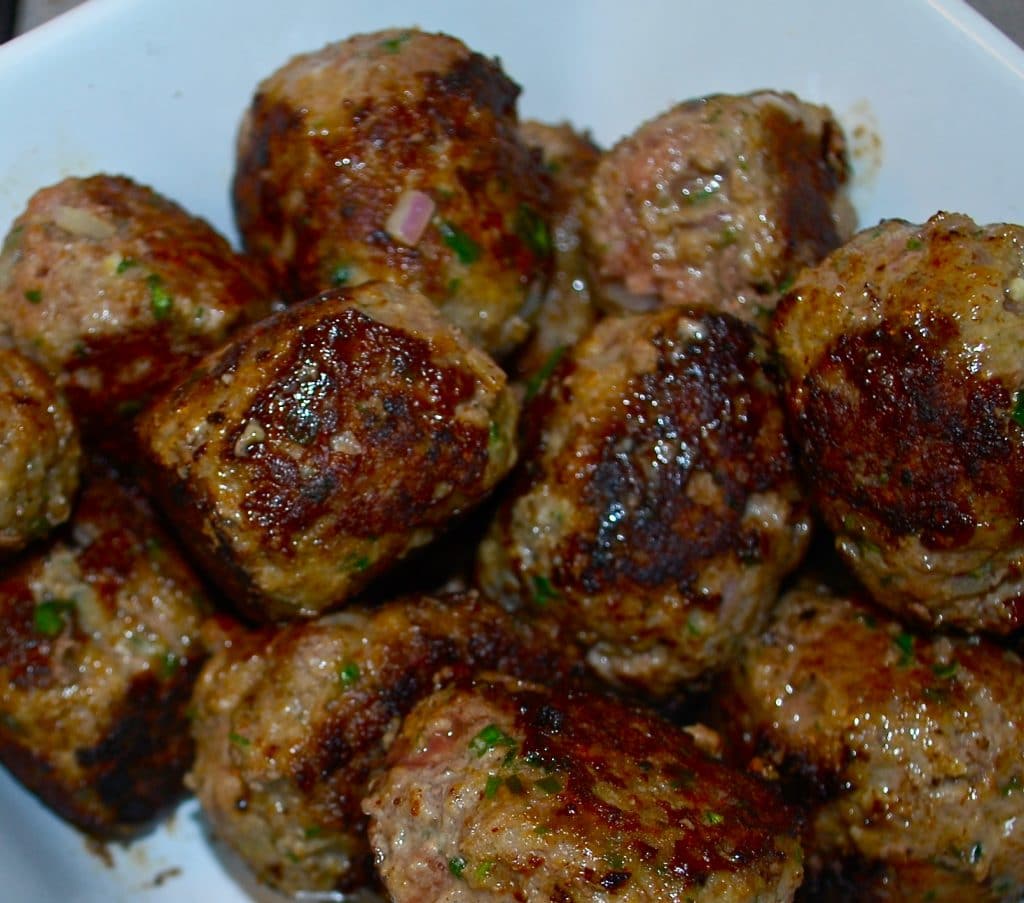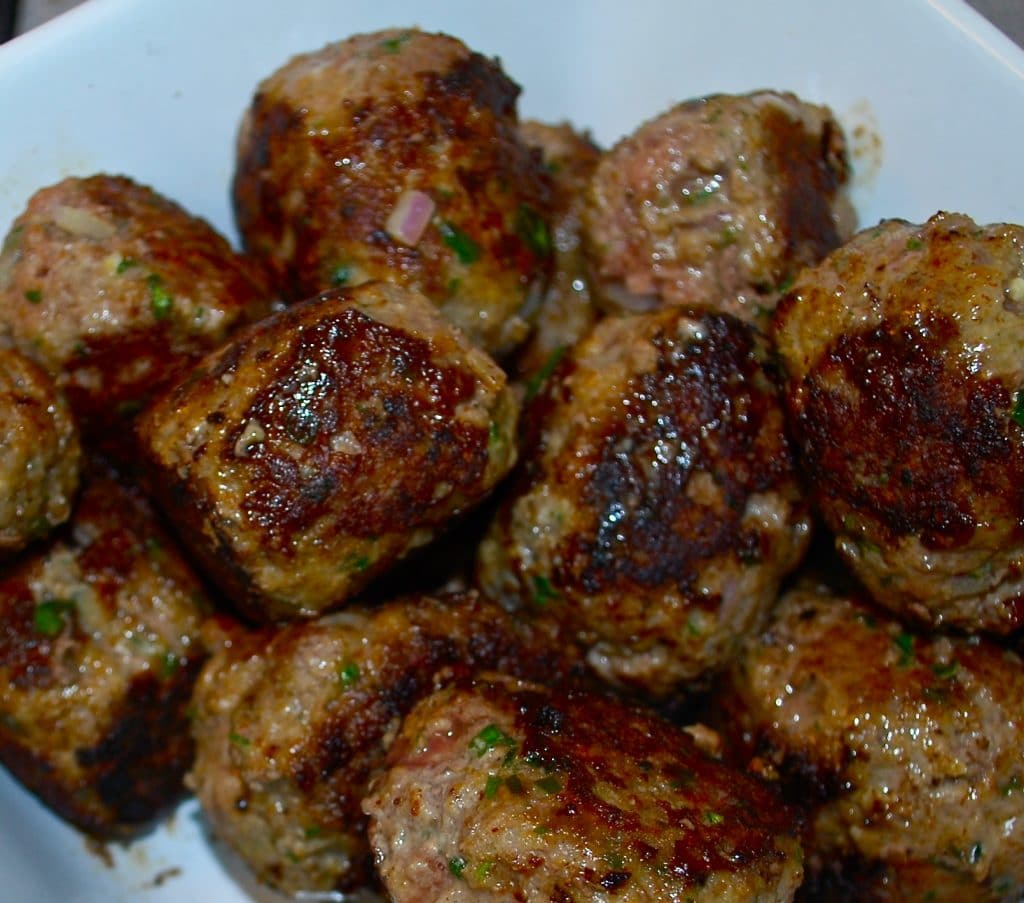 RECEIVE
A FREE EBOOK WHEN YOU SIGN UP FOR OUR WEEKLY NEWSLETTER!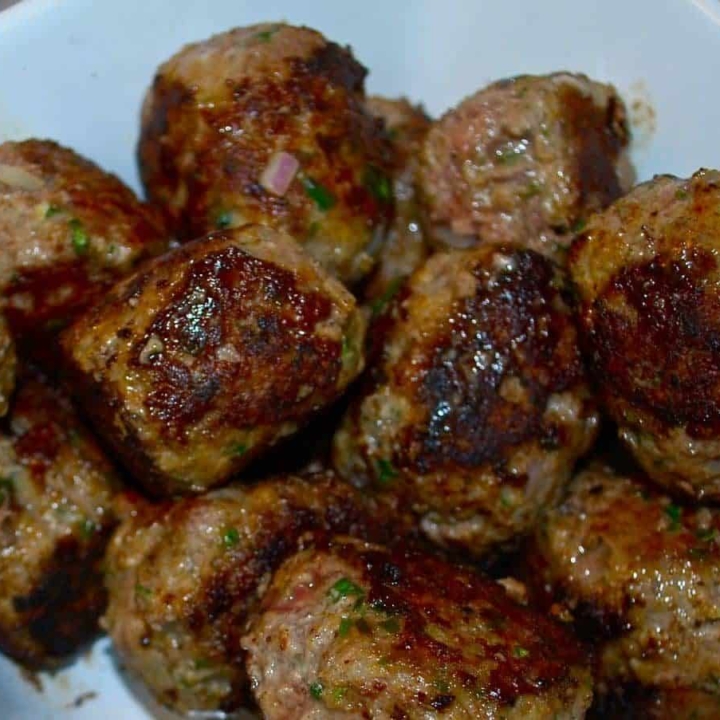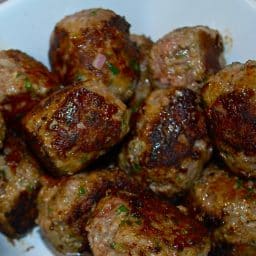 Italian Meatballs
Ground beef meatballs are even better when cooked in an Italian Neapolitan Ragu for hours.
Instructions
Mix all ingredients together and shape into 2-3" meatballs.

Add the meatballs to the frying pan, and lightly brown on all sides.

Remove from pan; set aside. Depending on the size, this will make approximately 15-18 meatballs.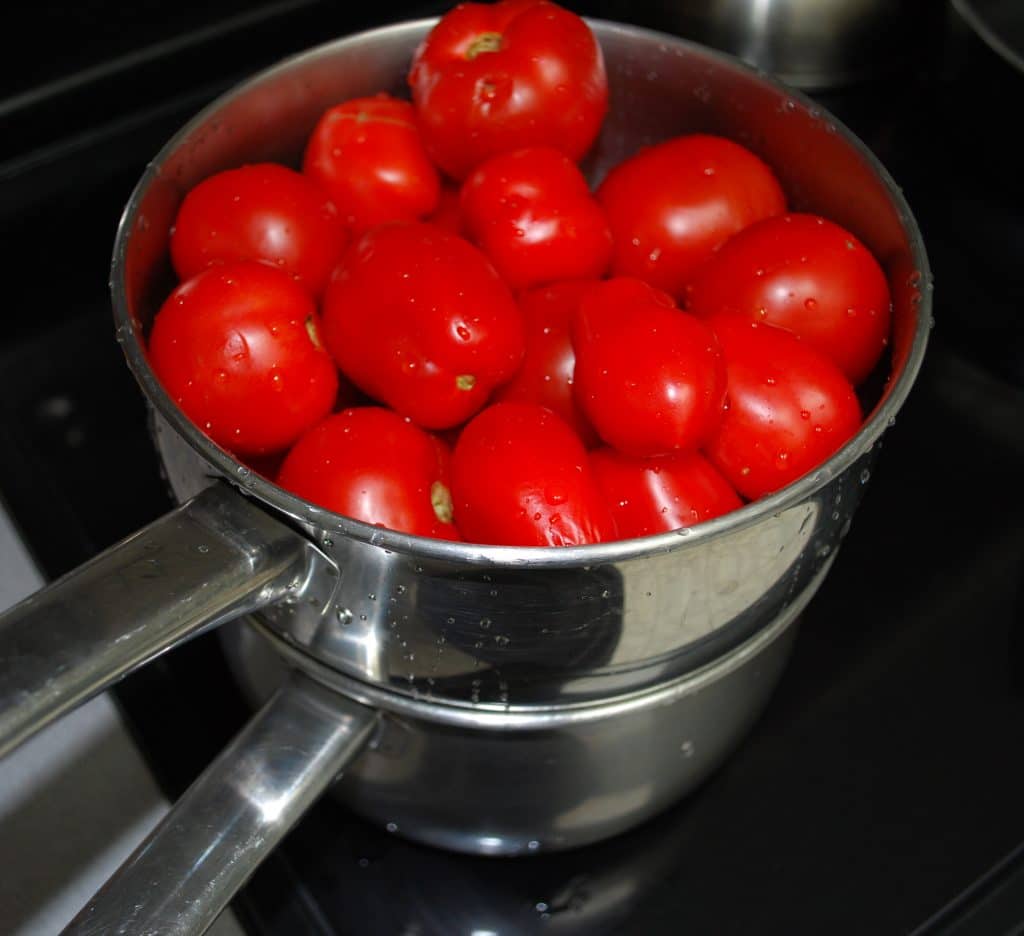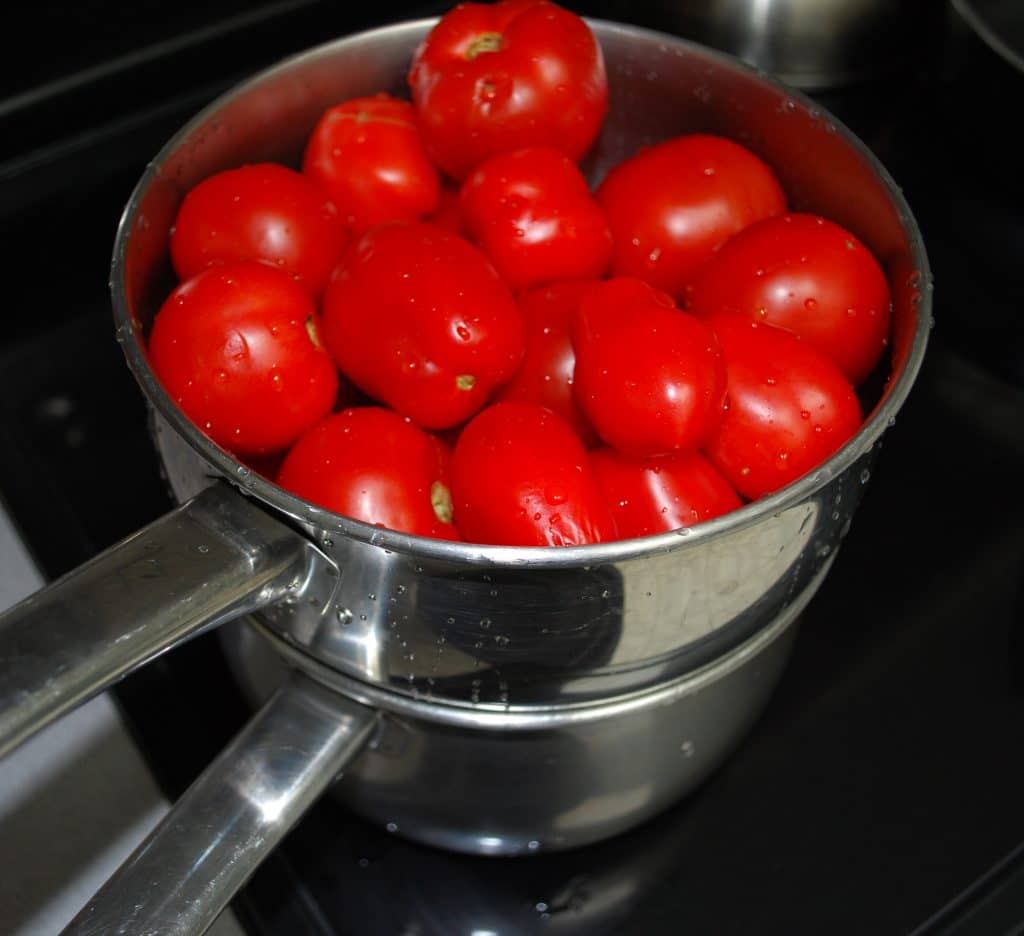 Step 2.
Next, it's time to make your tomato sauce. Generally, I will just use the canned products but luckily, I had a full basket of Roma tomatoes to use from my garden so I added them to my sauce as well.
When using fresh tomatoes in your sauce, you must first steam them to remove the skins. Steam them in a steamer pot until the skins start pulling away from the flesh of the tomato.
Cool the tomatoes, then peel the skins and remove any blemishes or stems. Place the tomatoes in a blender or food processor and puree until smooth.
This recipe makes quite a bit of sauce, enough to feed a family of 4 approximately 4-5 times, but like I said, it freezes well!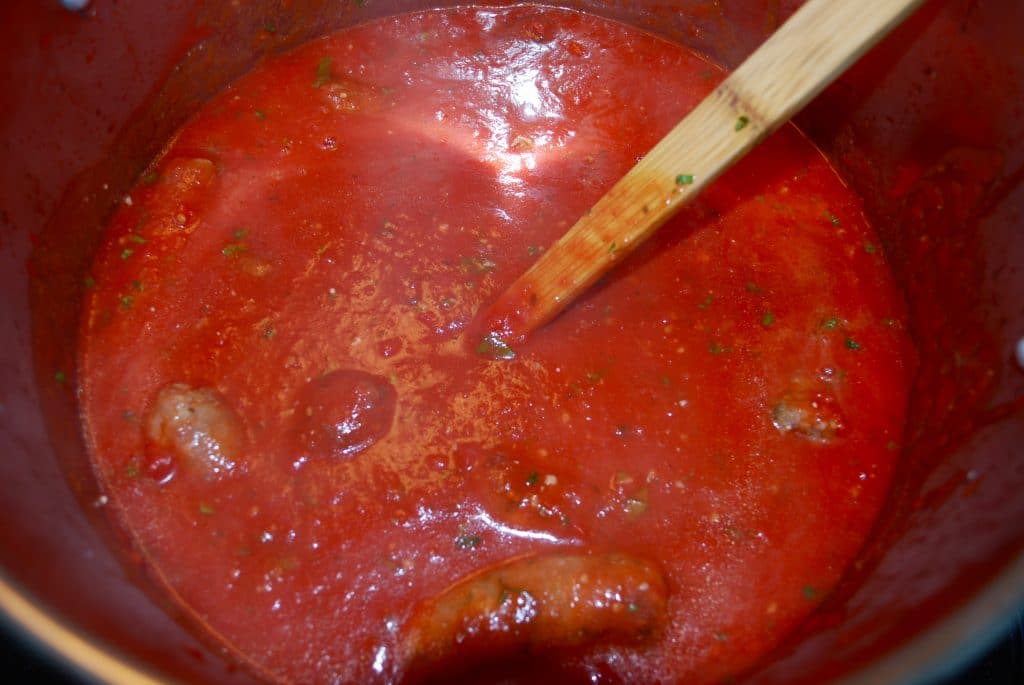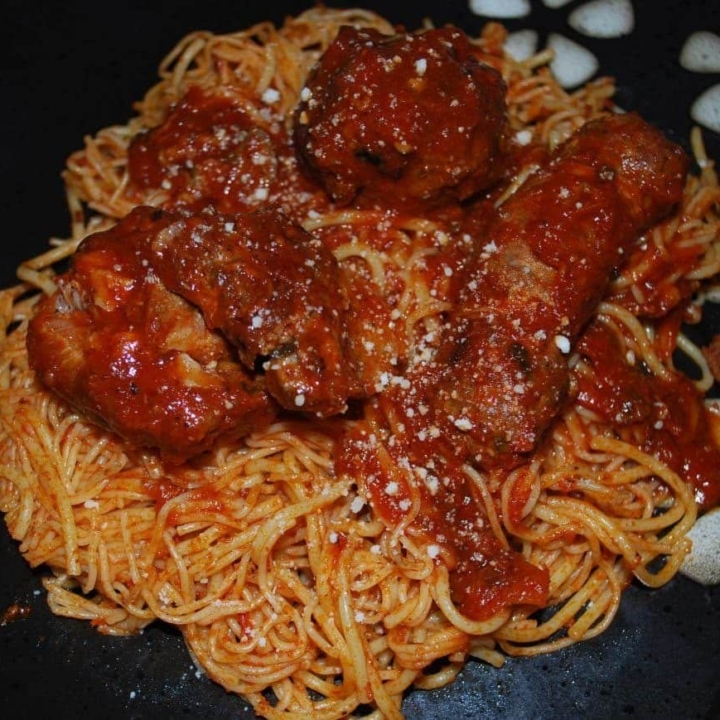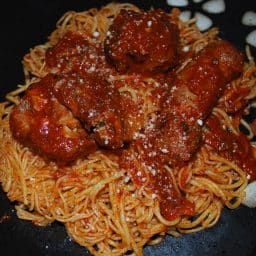 Neapolitan Ragù
Make Italian Sunday Dinner with homemade Neapolitan Ragù (Italian Sauce or Gravy) using fresh garden tomatoes, basil and garlic.
Instructions
In a large pot, heat oil over medium heat and add garlic and basil.

Saute until the garlic starts to release smell and add your tomato products, water, parsley, and pepper.

Stir until the paste dissolves completely. If it still looks a little thick, add a little more water (while cooking, the sauce will thicken and reduce further).

Add your par-cooked meat and stir well; making sure it is all submerged. Lower heat to very low and simmer 4 hours; stirring every 15-20  minutes so that nothing sticks to the bottom and burns your sauce.

Serve with cooked pasta prepared according to package directions.