Pasta Nonna, made with your favorite pasta tossed with roasted Kalamata olives, grape tomatoes and garlic is simple to make and bursting with flavor.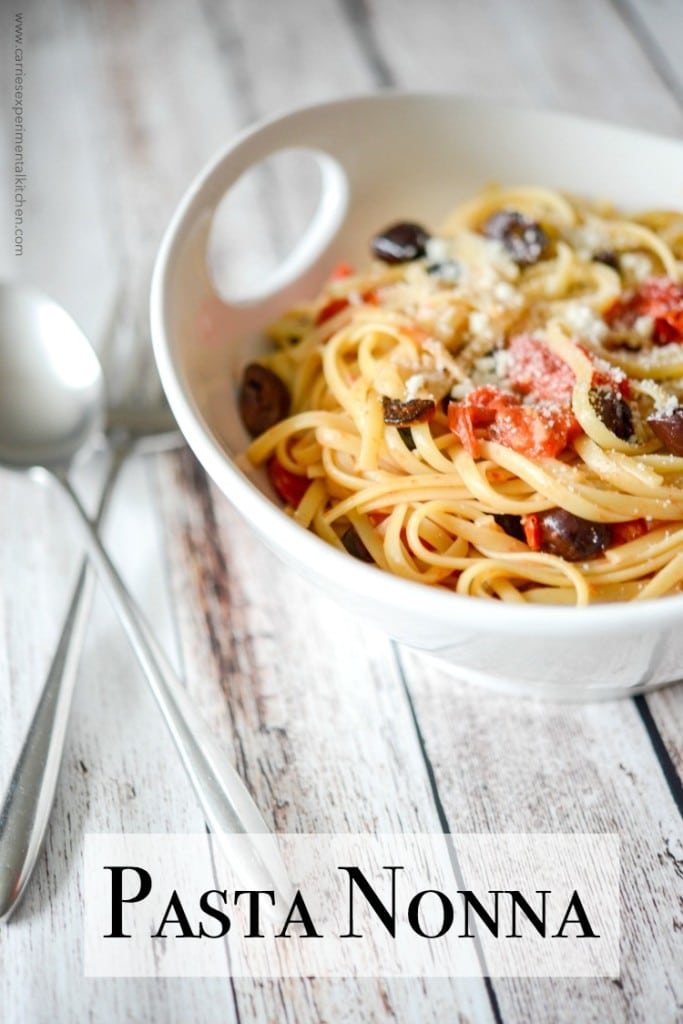 My mother has been telling me about this pasta she makes often called Pasta Nonna for years! It wasn't until recently that my husband and I had a chance to sample it for ourselves.
Since then, we've made it numerous times, it was THAT good! The first time I made it, I didn't use enough tomatoes and it came out a little dry.
The next time I made it again with more tomatoes so that I could bring some to my niece who just had a baby. Meet Dylan, my new Great Nephew; who was born on St. Patrick's Day. I'm a little biased but he's too stinkin' cute!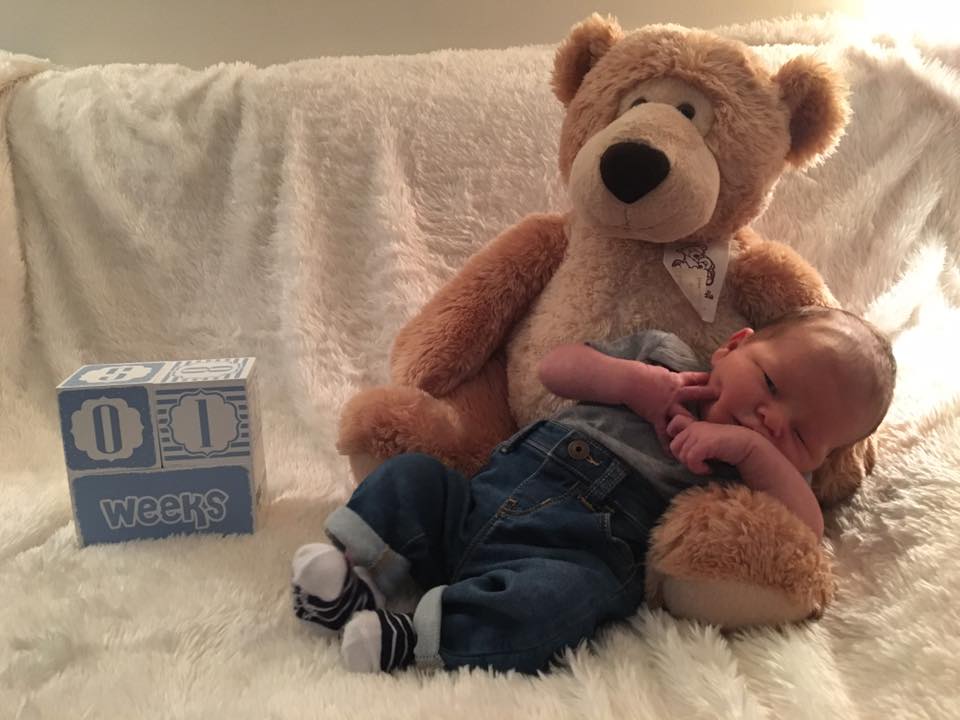 I chose to make this recipe so that my niece had a little piece of Grandma Dorothy with her since she lives in Florida and won't see the baby until June.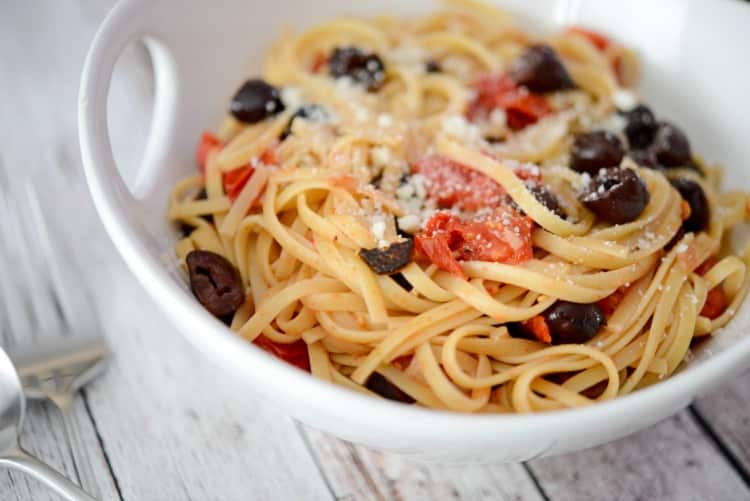 How do you make Pasta Nonna?
This recipe is SUPER SIMPLE to make. In fact, cooking the pasta takes the longest. Start by getting a big pot of water with a little salt to come to a boil; then add your favorite pasta.
My mom used spaghetti, I used linguine for this recipe and for my niece, I made it with rigatoni. All were equally as good.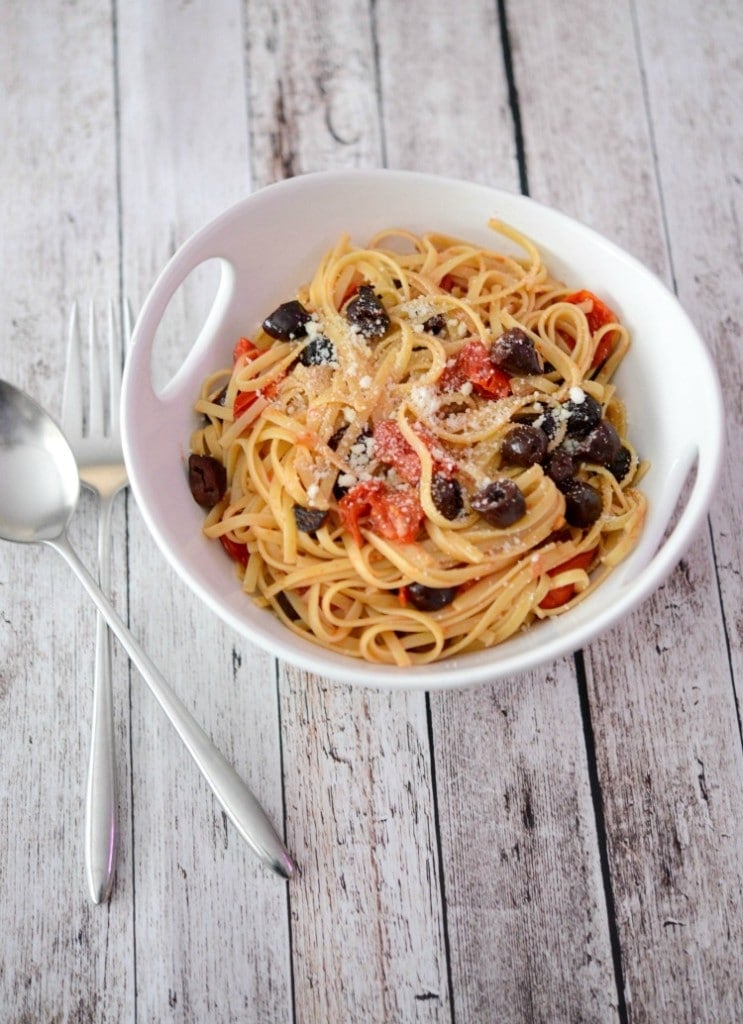 While the pasta is cooking, add grape tomatoes, Kalamata olives, garlic, extra virgin olive oil, Kosher salt and fresh ground black pepper to a baking sheet; then broil for about 10 minutes or until the tomatoes start to burst open.
When the pasta is al dente, drain the water and place the pasta back into the pot and add the tomato mixture. Toss together, add some of your favorite grated cheese and serve.
We had ours with tossed salad. However, for my niece, I also brought over some Italian Sausage & Peppers in a White Wine Sauce since it's one of their favorites. I also was careful not to drop this batch on the floor Justin!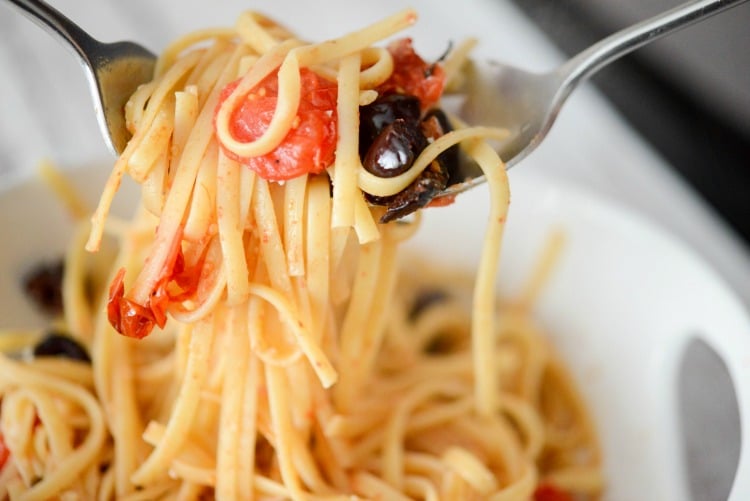 The tomatoes give just enough "juice" to keep the pasta moist and the flavor of the roasted garlic and olives are incredible. If you follow a special diet, swap the regular pasta out for gluten free, whole wheat or whole grain varieties.
One suggestion I would like to make is to make sure you purchase pitted Kalamata olives.
My husband got some at the store for me that had pits in them and it was a bit more time consuming to make the second time since I had to pit the olives first before roasting them.
This recipe will definitely be one that I make often; especially on those busy weeknights since it takes less than 30 minutes to make. ~Enjoy!
Sign up for my weekly newsletter
and receive
a FREE eBook!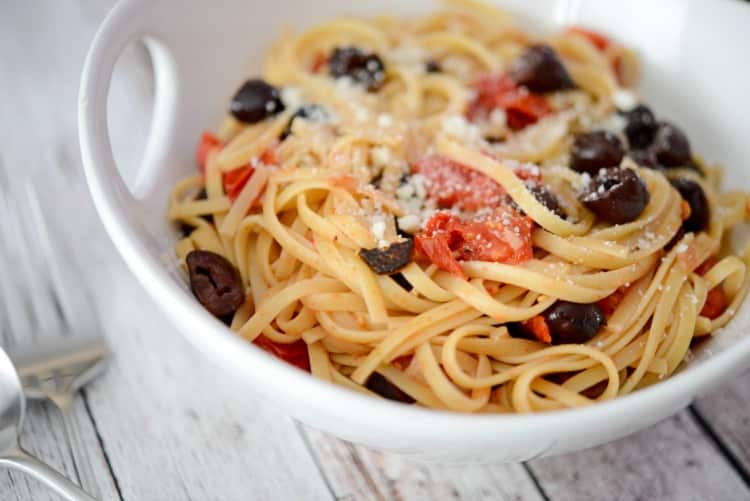 Instructions
Preheat oven to broil setting.

Add water to a large pot and bring to a boil; then add your pasta. Cook until al dente, drain the water and place the cooked pasta back into the pot.

While the pasta is cooking, add the tomatoes, olives, garlic, oil, salt and pepper to a baking sheet, place under the broiler for approximately 10 minutes or until the tomatoes burst open. Remove from the oven, toss with the pasta and serve.
Did you make this recipe?
Share a comment on the blog or mention @CarriesExpKtchn on Instagram!
Visit the

recipe index

to search for more recipes by category.

Related Recipes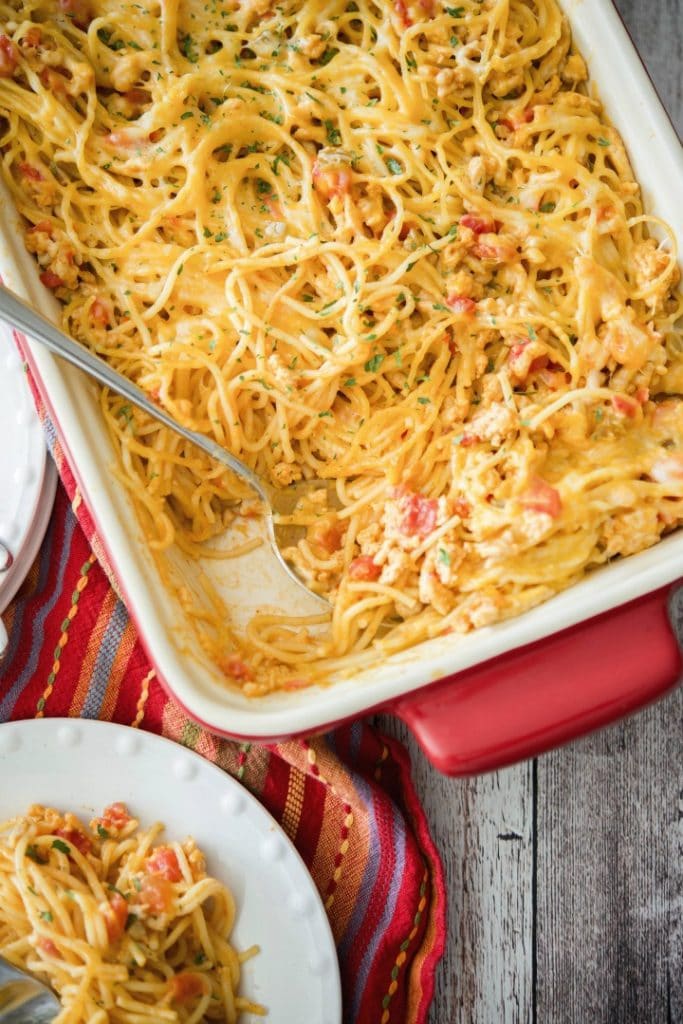 Low Fat Taco Spaghetti Casserole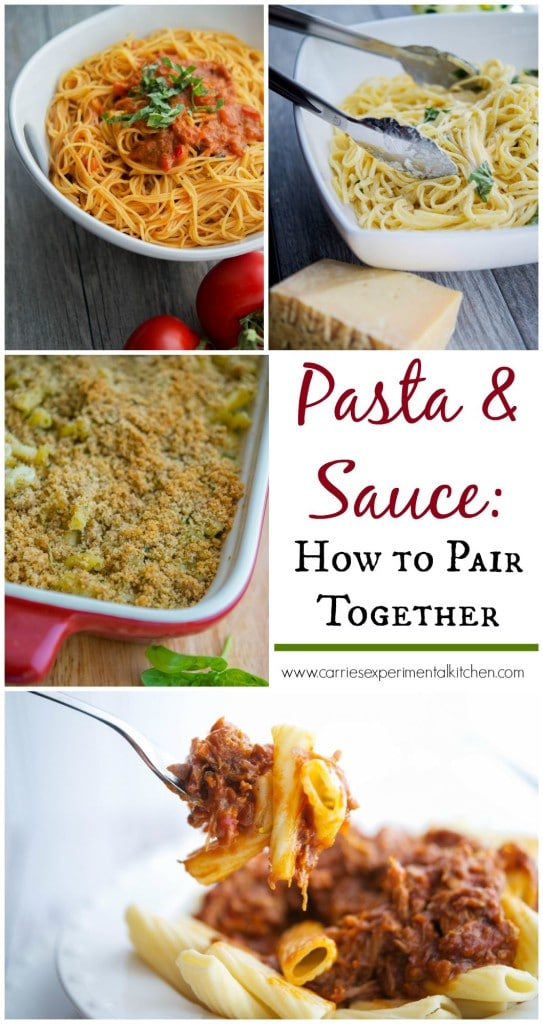 Pasta & Sauce: How to Pair Together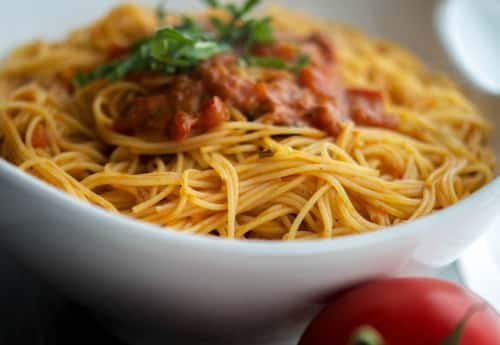 Angel Hair Pasta with Bruschetta Vodka Sauce
Connect with me on Social Media