Did you know that there are over 350 types of shaped pasta? Find out which sauce goes best with your favorite pasta.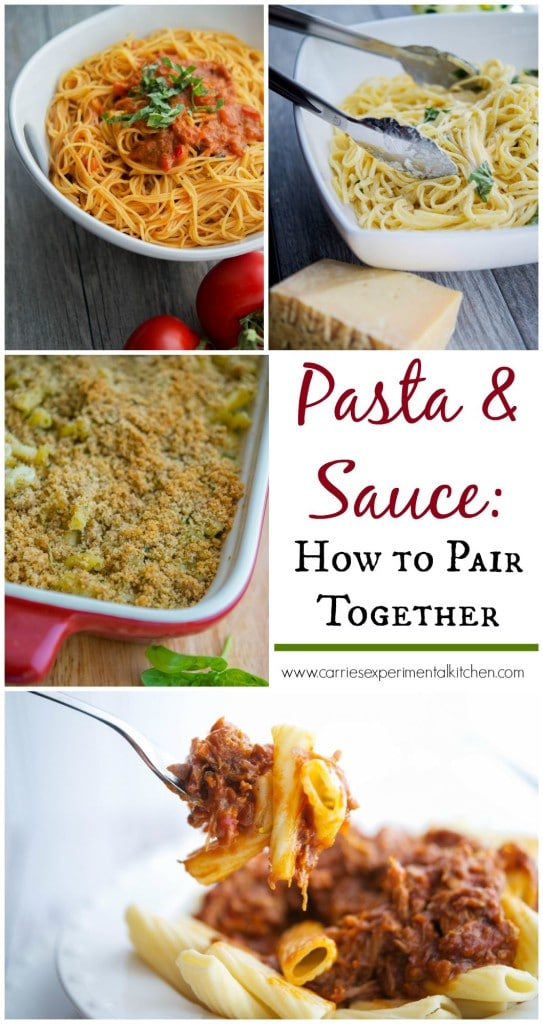 Pasta & Sauce: How to Pair Together
We all have a favorite pasta shape and for me it's fusilli; which looks like a thicker, twisted spaghetti. I don't know why, it tastes the same as other shapes, but when it's cooked perfectly al dente, nothing tastes better for Sunday Supper.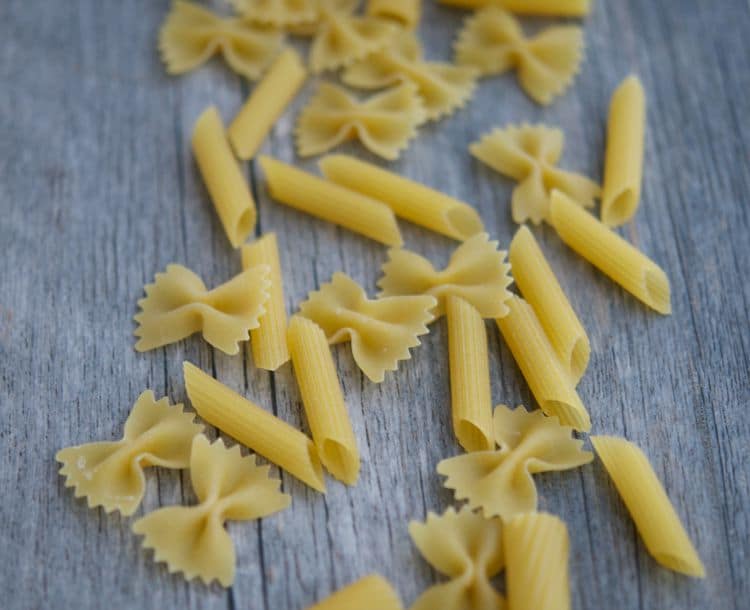 Here are some common pasta shapes and some ideas for which sauces go best.
Long-Thin like Cappelini, Spaghetti, Linguine, or Angel Hair, pair well with thin sauces or olive oil based sauces.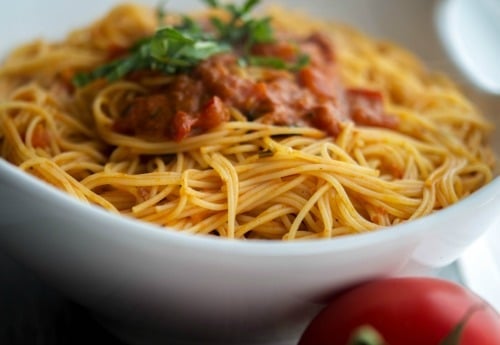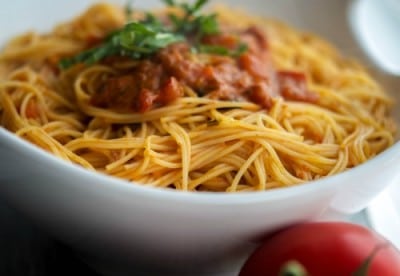 Angel Hair Pasta with Bruschetta Vodka Sauce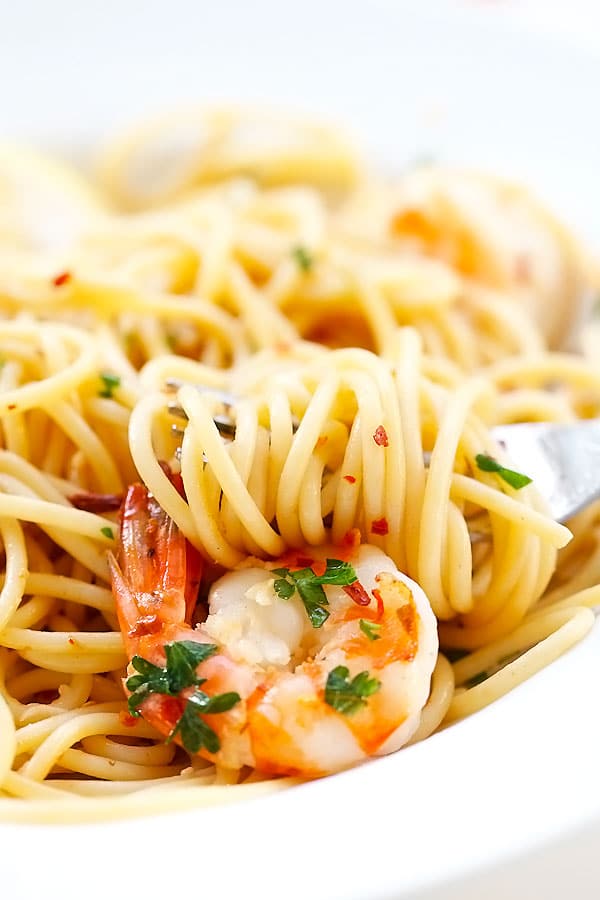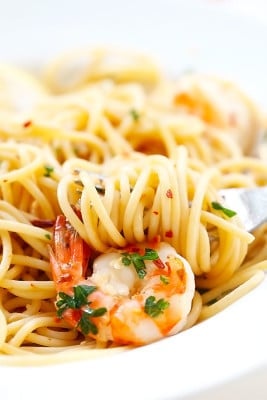 Spaghetti Aglio e Olio with Shrimp from Rasa Malaysia.
Tubular like Rigatoni, Penne, Mostaccioli, or Ziti go best with thick chunky sauces like bolognese sauce or ragu. The extra texture clings to the pasta inside and out.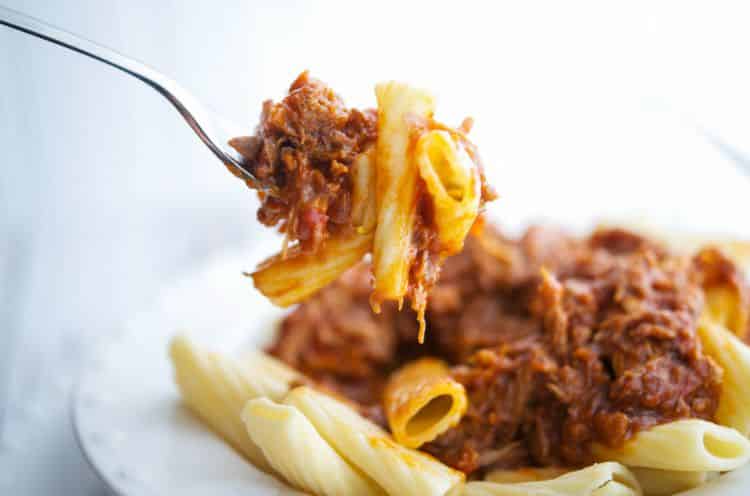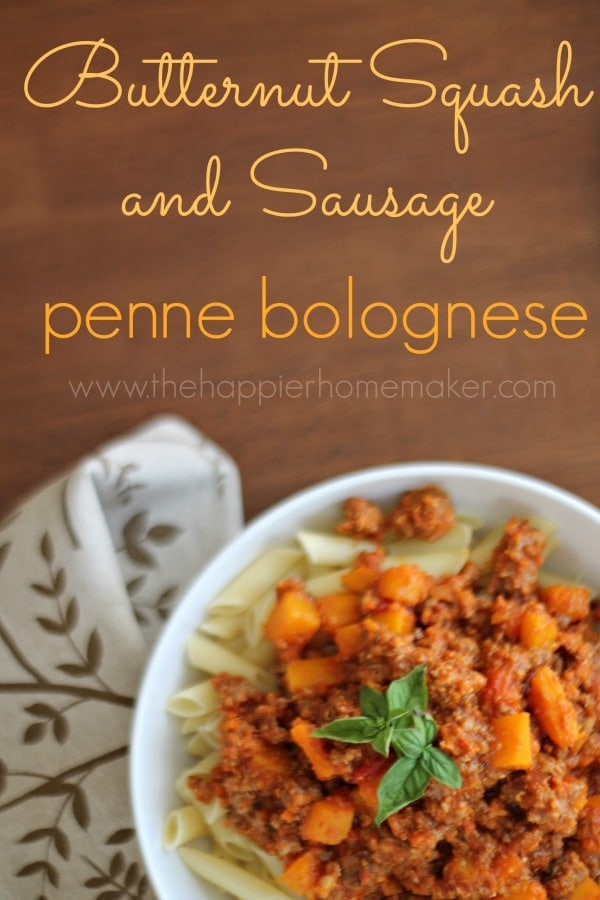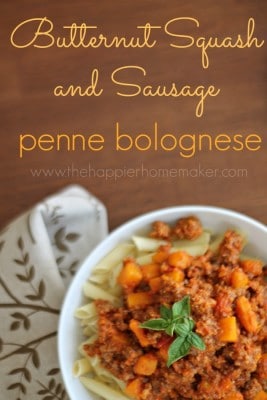 Butternut Squash and Sausage Penne Bolognese from Happier Homemaker
Long-Flat like Fettuccine, Pappardelle, or Tagliatelle work well with thinner tomato or cream based sauces.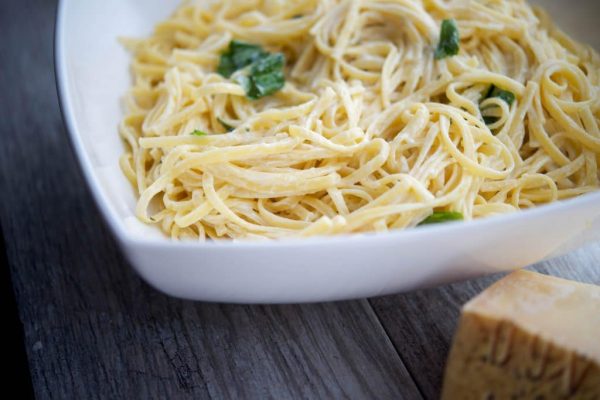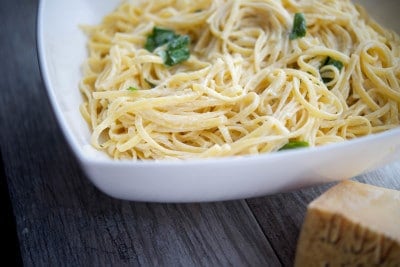 Linguine with Limoncello Asiago Cream Sauce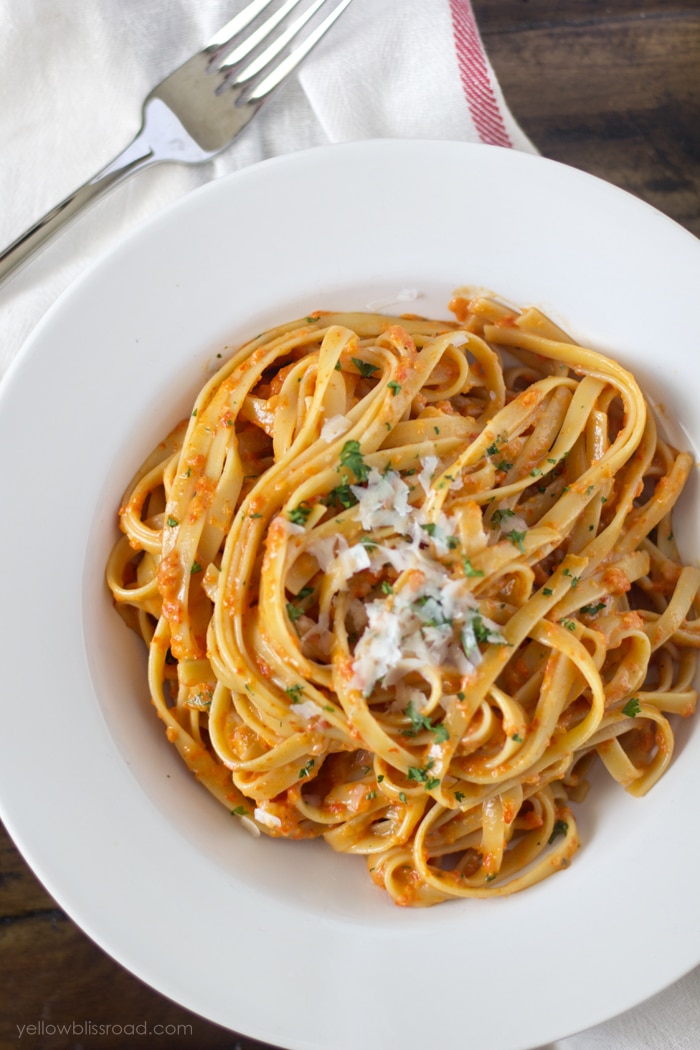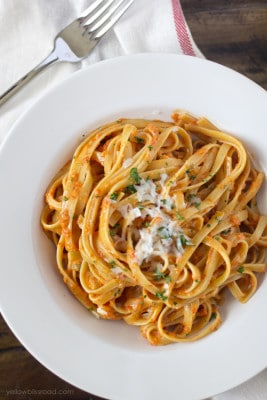 Roasted Garlic and Red Pepper Fettuccine Alfredo from Yellow Bliss Road
Shaped like Farfalle, Orecchiette, Campanelle, Gemelli, Cavatelli, or Fusilli are perfect for chunky vegetable, pesto or tomato sauces so the sauce gets into the folds and crevices.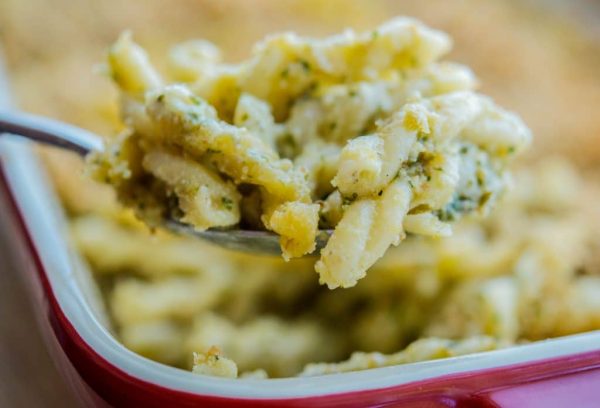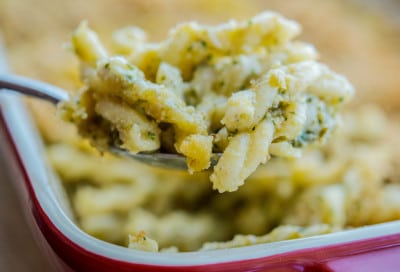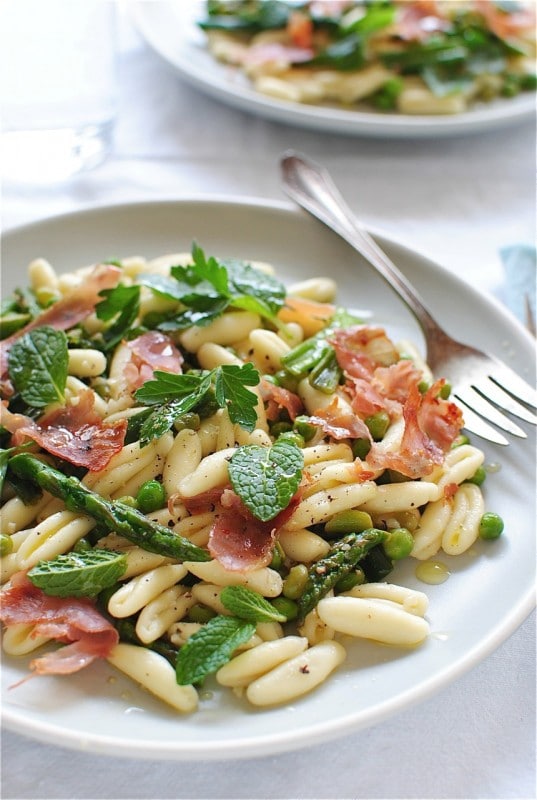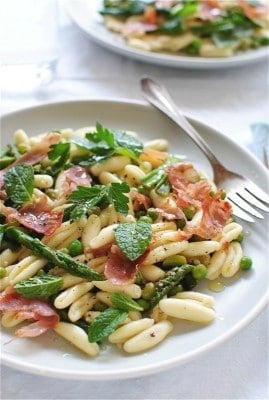 Cavatelli with Spring Vegetables from Bev Cooks
Sign up for my weekly newsletter
and receive
a FREE eBook!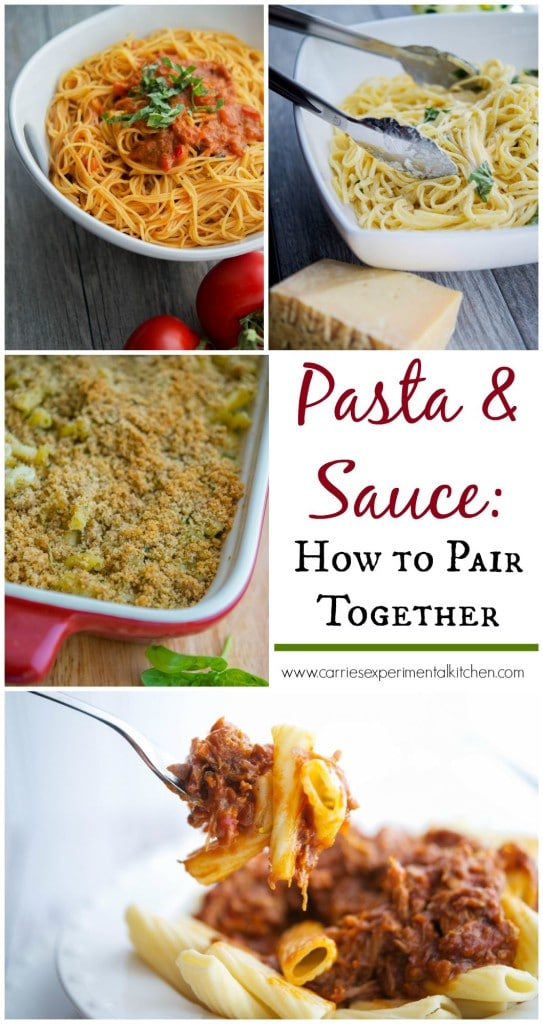 Connect with me on Social Media