Pork Marsala made with thin, center cut pork loin in a mushroom, Marsala wine sauce is easy enough to make during the week or can be made in larger quantities for larger get togethers.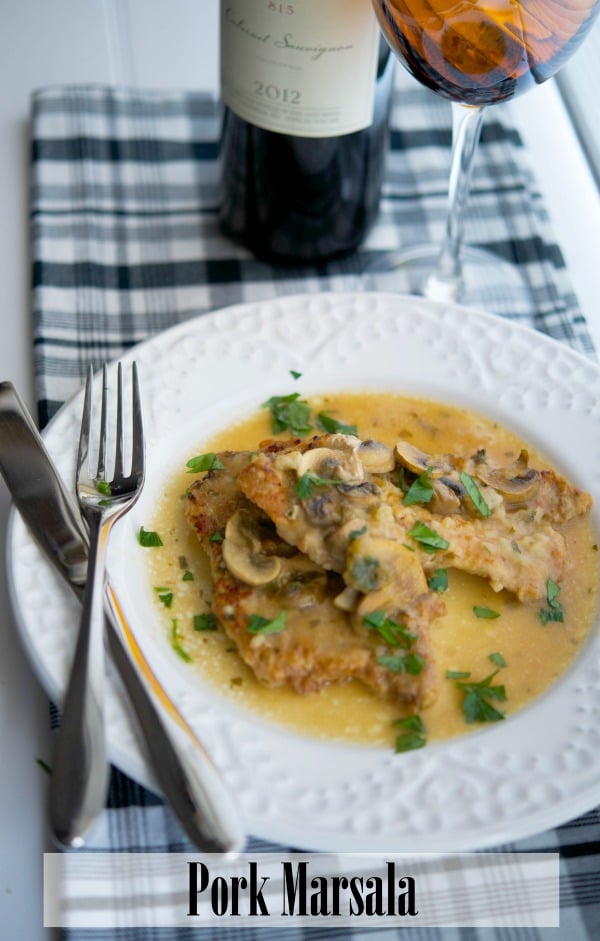 It's been so long (I'm talking at least 3 years) since I had Chicken Marsala. It's one of those dishes where I never order it out because I can make it at home. Besides, going out to dinner gives me the ability to try and discover new dishes.
So I recently decided to make this dish at home, but this time I made Pork Marsala instead. For the most part, anything you can make as a chicken dish, can also be made with pork, it's pretty versatile; especially if you use the center cut boneless pork loin like I do.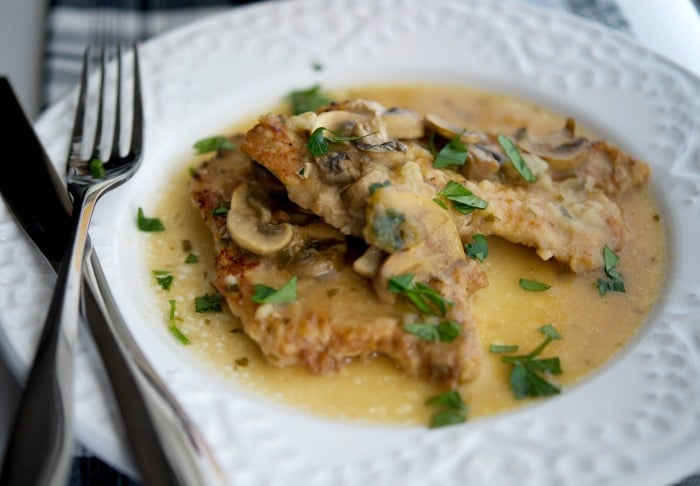 I also try to save some money by slicing my own cutlets out of whole pork loin roasts. In general, it costs less to purchase a roast then to buy the pork chops or pork cutlets already sliced.
Especially when making larger quantities like this meal which serves eight people (or enough for two meals in my household).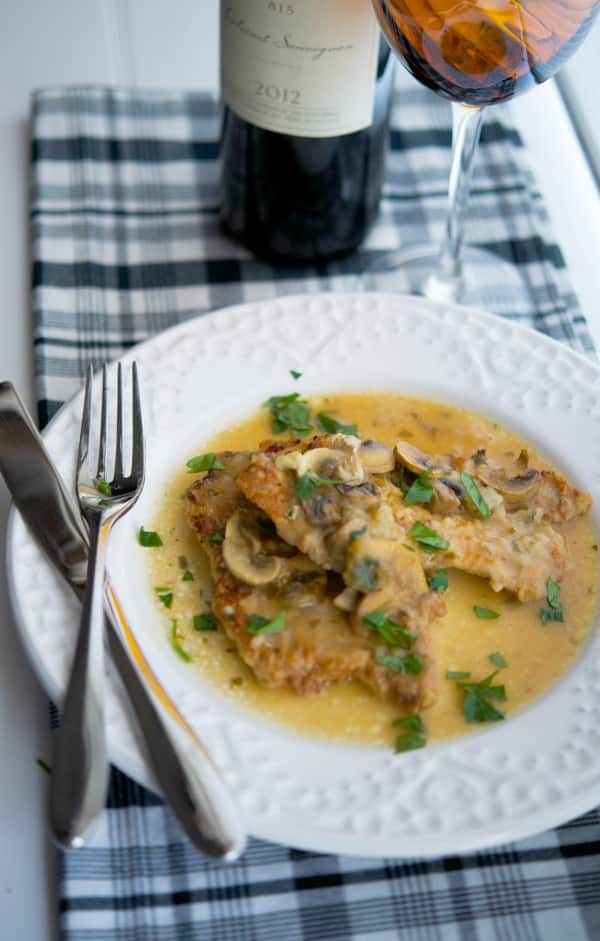 Though this recipe is a little more time consuming than other recipes, this Pork Marsala dish was well worth the extra effort. I just love the flavor of wine and mushrooms together.
I served ours with a side of brown rice (perfect with all of that extra marsala sauce!) and carrots. This dish also makes a wonderful dish for Sunder supper, freezes beautifully and would make a great buffet entree for graduation parties or holiday get togethers. ~Enjoy!
Sign up for my weekly newsletter
and receive
a FREE eBook!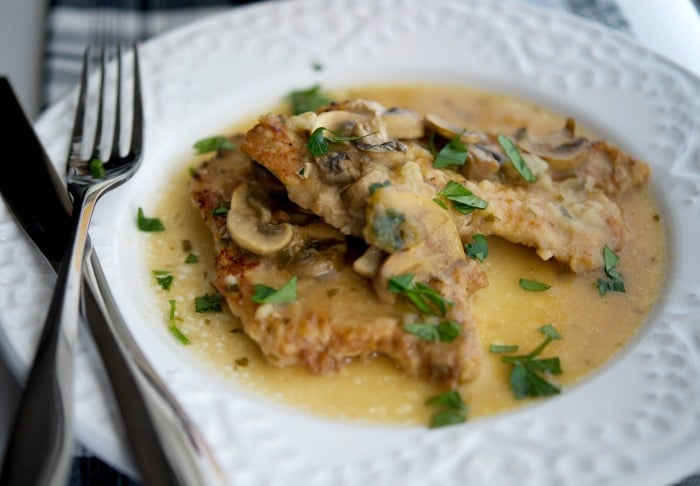 Ingredients
2 1/2

lbs.

Center Cut Boneless Pork Loin

1

c.

+ 2 tbsp. All-Purpose Flour; divided

3

tbsp.

Butter; divided

1/2

c.

Canola Oil

10

oz.

Sliced White Button Mushrooms

1

c.

Marsala Wine

2

c.

Chicken Broth

2

tbsp.

Fresh Chopped Parsley

1/4

tsp.

Kosher Salt

1/8

tsp.

Black Pepper
Instructions
Preheat oven to 350 degrees F.

Trim any fat and slice the pork horizontally into 1/2" thick pieces; then pound them with a meat mallet until they are thin and uniform in size. (mine yielded 16 pieces)

Heat the oil and 2 tbsp. butter in a large, nonstick saute pan over medium heat.

Add 1 cup of flour to a bowl, dredge the pork cutlets in the flour; then add the pork to your heated pan.

Allow to brown 2-3 minutes per side. Remove the pork when cooked through and place in an oven safe baking dish (I used a 13"x9". It's alright if the pieces slightly overlap). Repeat until all pieces of pork have been cooked.

In a separate saucepan, melt the remaining 1 tbsp. of butter over medium heat and add the mushrooms. Saute until the mushrooms start to soften; approximately 4-5 minutes; then whisk in the remaining 2 tbsp. flour to form a roux.

Add the marsala wine, chicken broth and parsley; mix well. Season with salt and pepper to your liking. Allow to simmer 3-5 minutes until it is slightly thickened; then pour over your browned pork cutlets.

Bake for 15-20 minutes until the sauce is hot and bubbly.
Did you make this recipe?
Share a comment on the blog or mention @CarriesExpKtchn on Instagram!
Visit the

recipe index

to search for more recipes by category.

Related Recipes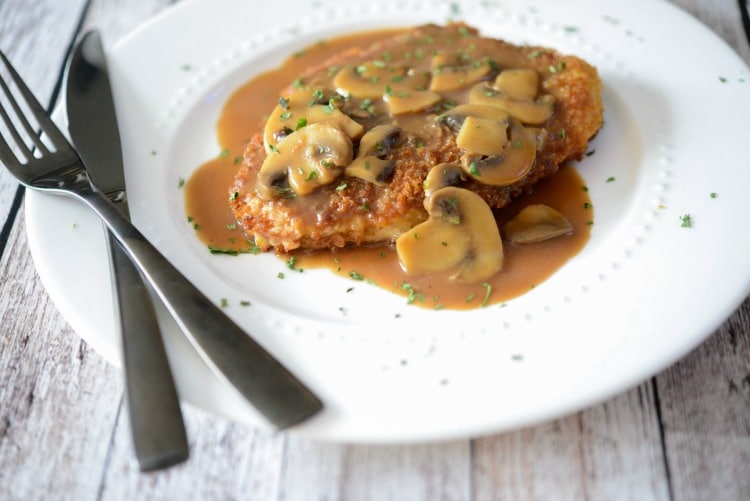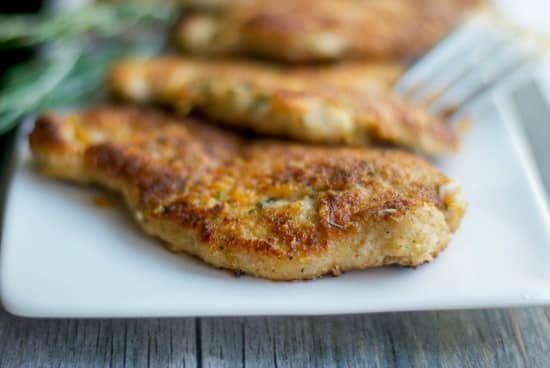 Parmesan Rosemary Pork Cutlets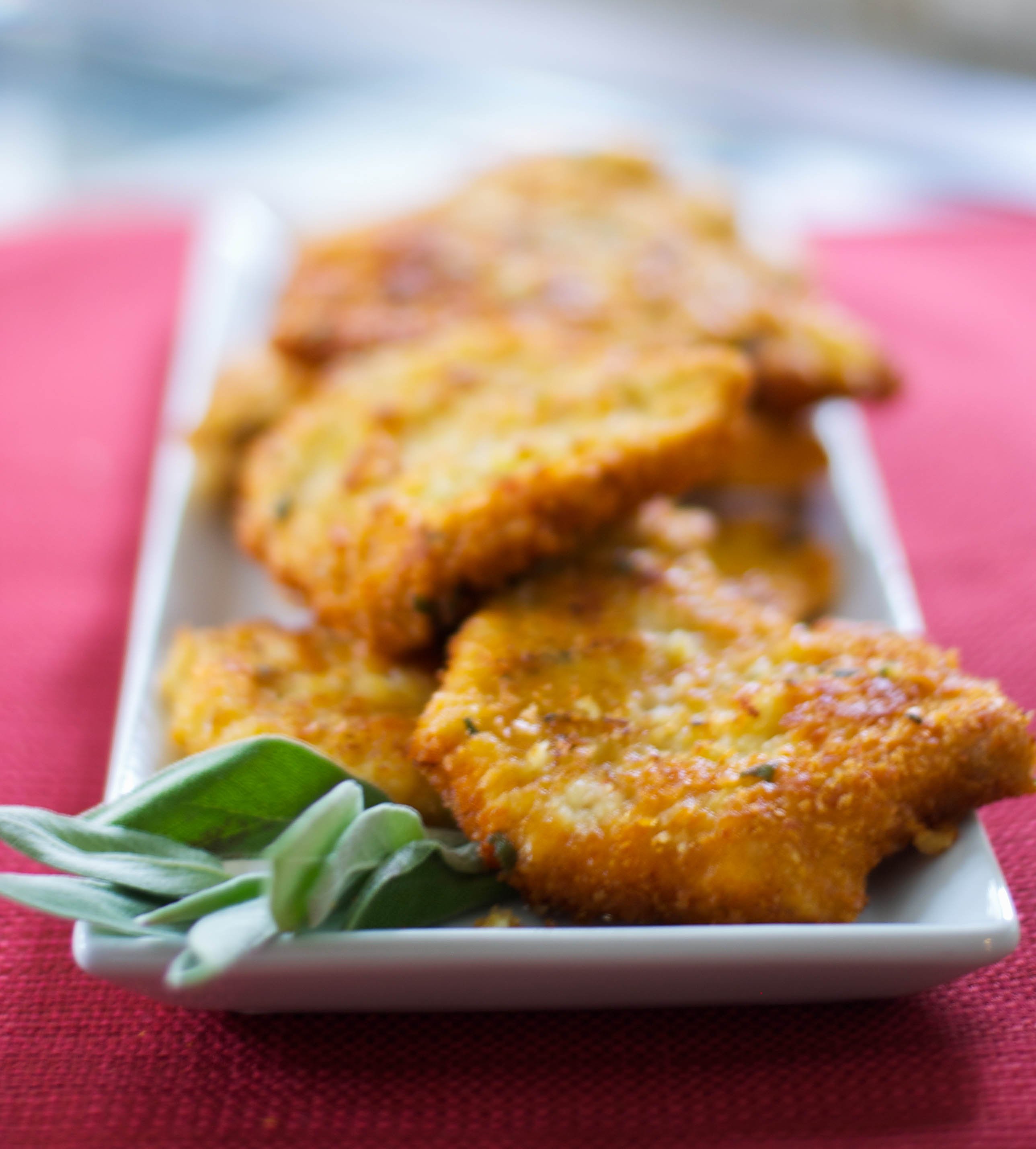 Mustard & Sage Potato Encrusted Pork Cutlets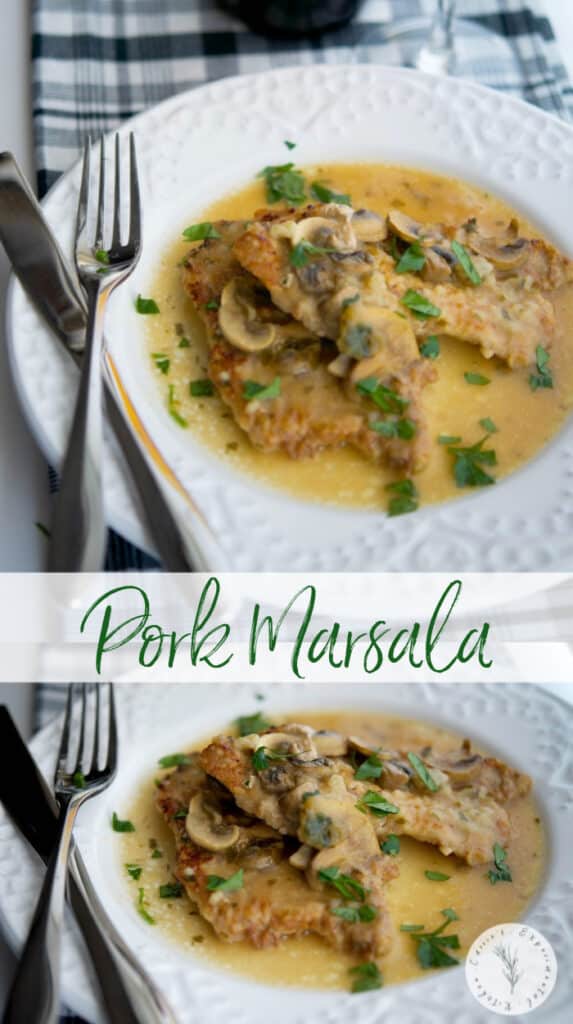 Connect with me on Social Media
*Updated July 2017