Butternut squash roasted with sun dried tomatoes, garlic and fresh rosemary makes a tasty Fall side dish.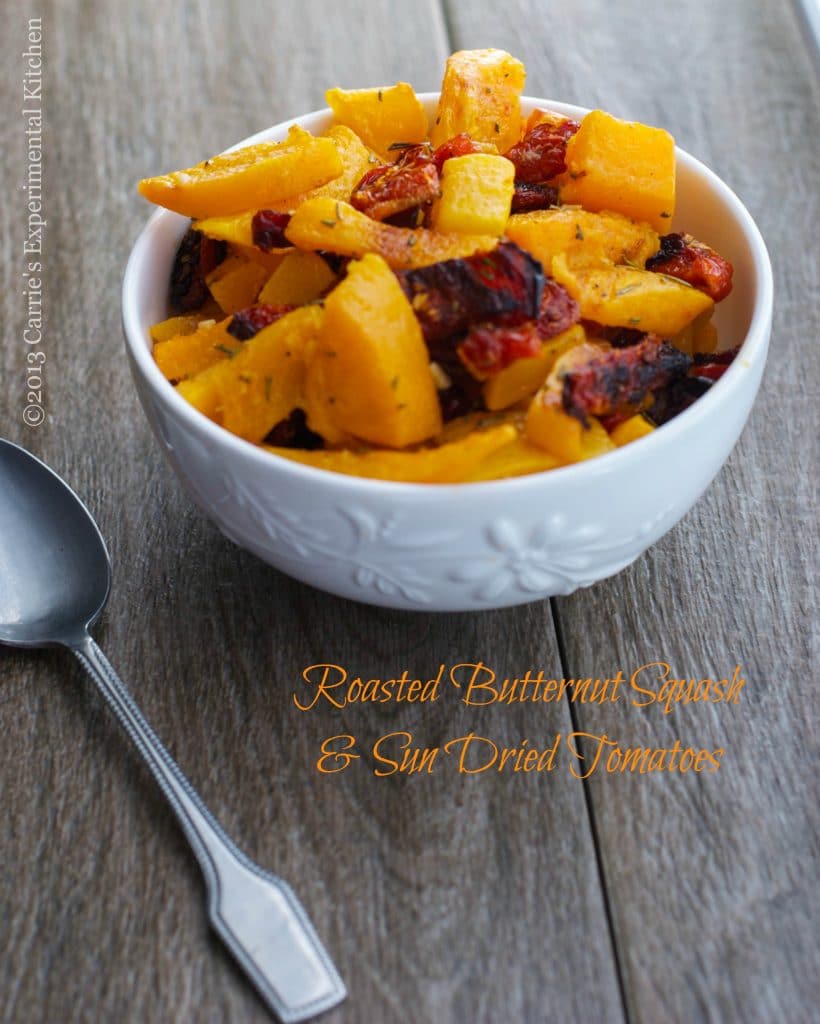 Butternut squash is a type of winter squash that is orange in color, similar to pumpkin, and has a sweet nutty flavor. It's not something I've ever made before. In fact, I don't even remember eating it growing up. The first time I had it was when my mother made Butternut Squash Soup a few years ago and I loved it. This year, I decided to try to make the squash myself and wanted to use some of my favorite flavors like garlic, sun dried tomatoes and fresh rosemary, and roasting this squash seemed like the best plan.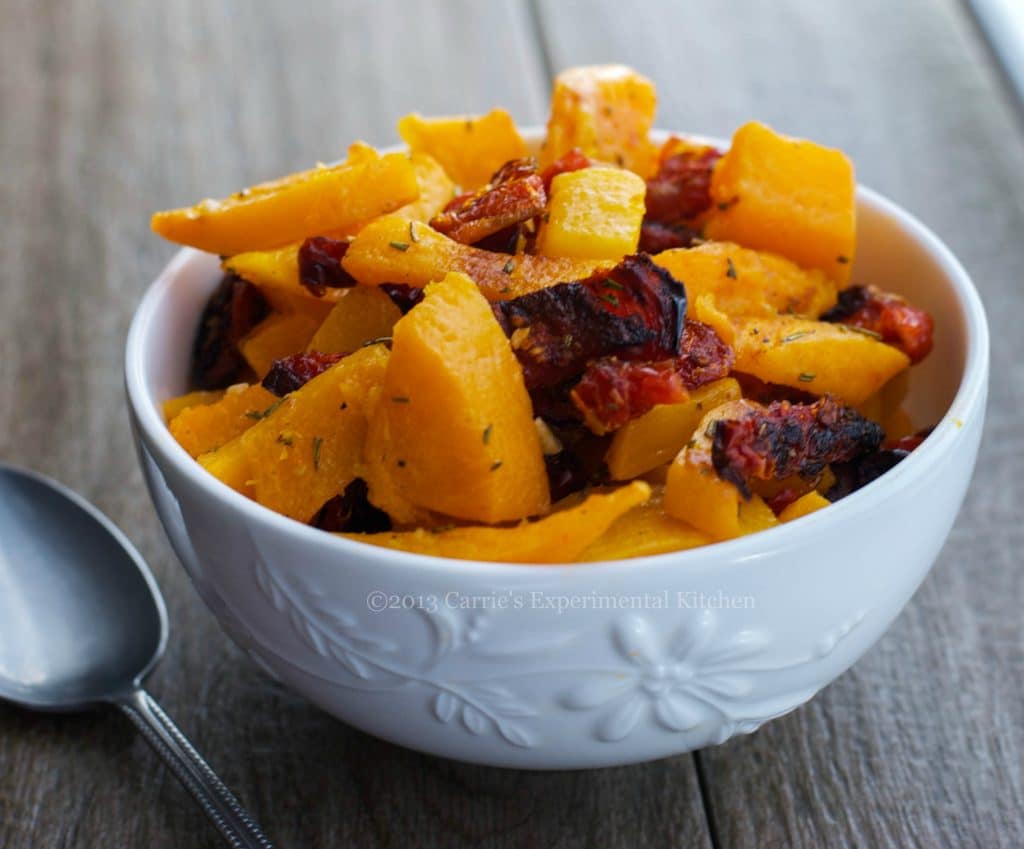 This Roasted Butternut Squash with Sun Dried Tomatoes is a 'must-try' this season. The aromatic flavors wafting through my kitchen as they were roasting were making my mouth water before I even tasted it. Besides, just look how gorgeous the color is. This would certainly dress up your holiday table.
~Enjoy!

Roasted Butternut Squash with Sun Dried Tomatoes


Prep Time: 15 minutes Cook Time: 30 minutes Serves: 4

Ingredients
5 c. Cubed Butternut Squash
1/2 c. Sun Dried Tomatoes, chopped (approx. 10 pieces)
2 Cloves Garlic, chopped
2 tsp. Chopped Fresh Rosemary
2 tbsp. Extra Virgin Olive Oil
Kosher Salt, to taste
Fresh Ground Black Pepper, to taste
Directions
Preheat oven to 375 degrees.
Peel and deseed the butternut squash, then carefully chop into 2″ cubes.
Place the squash in a medium sized bowl and add the tomatoes, garlic, rosemary and oil. Mix well to coat the squash and season with salt and pepper.
Place the mixture on a baking sheet and bake for 25-30 minutes; turning halfway through cooking time until the squash has softened and is light brown.
Calories 179, Carbs 24.7g, Fat 9.1g, Protein 3.1g, Fiber 4.8g, Sugar 6.4g