Torta di Ditali or otherwise known as Ditali Pie; is pasta combined with ground beef, tomato sauce and eggs; then cooked in a pie crust.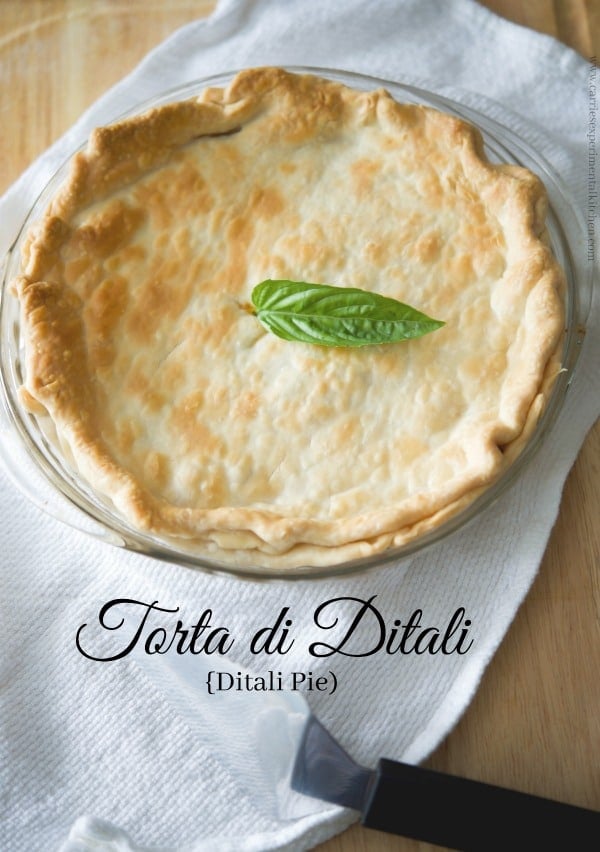 My husband's aunt passed away several years ago and while we were cleaning out her home, we found a few cookbooks. I had saved them and once in a while peruse for new recipe inspiration.
One of the books was an Italian cookbook called The Art of Italian Cooking written by Maria Lo Pinto published in 1948.
I was looking for something new to make and happened upon a recipe for Torta di Ditali or Ditali Pie. The recipe looked easy enough and only contained a few ingredients. It looked like it would be a hearty, flavorful meal during a busy weeknight.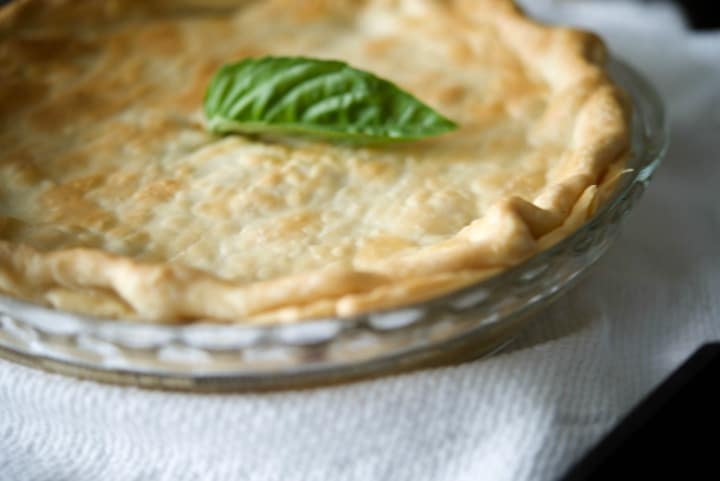 How do you make Torta di Ditali?
For this recipe you'll need ditali or ditalini pasta, tomato sauce (either homemade or your favorite store bought variety), grated cheese, lean ground beef, eggs and pie crust.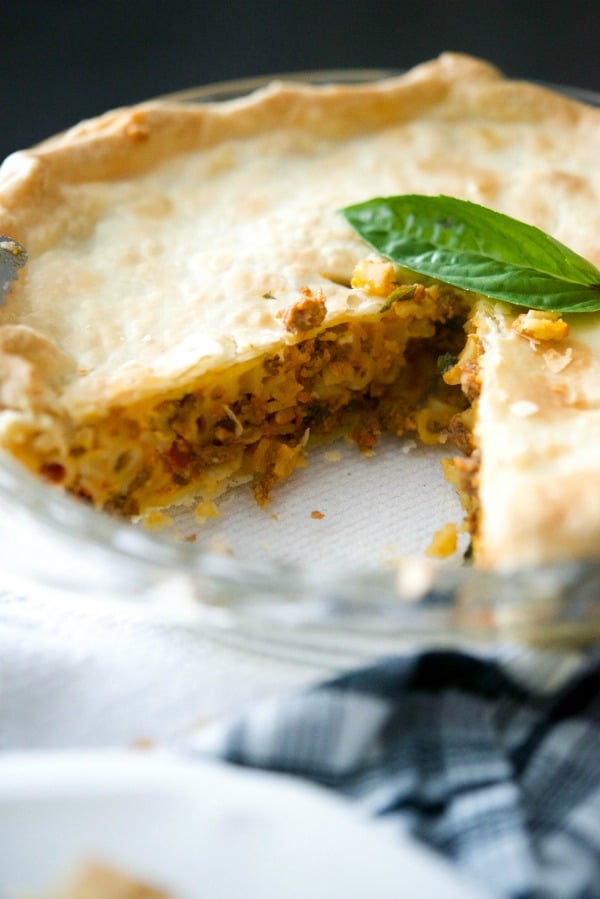 I happened to have ditali pasta; which is a short, tubular pasta that I like to use in soup. I also prefer to use store bought refrigerated pie crust because it's easy.
Also, I usually have a package in my refrigerator or freezer for last minute gatherings or a quick weeknight meal.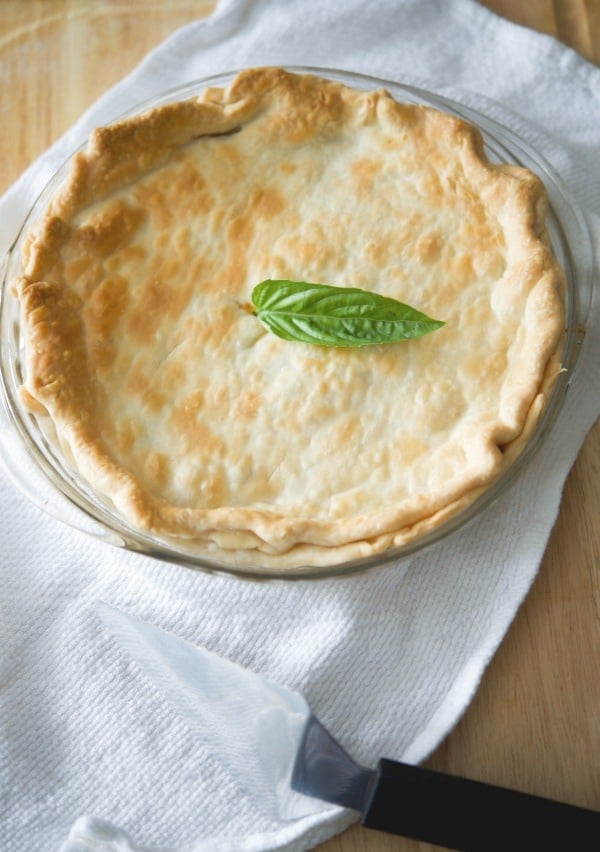 To make this recipe, I first browned the ground beef on top of the stove and cooked my pasta until it was al dente.
When cooking pasta to be used in recipes, it's best to leave it a little undercooked so that it finishes cooking in the new dish.
If you cook your pasta all the way, it will continue to cook and then the pasta will break apart.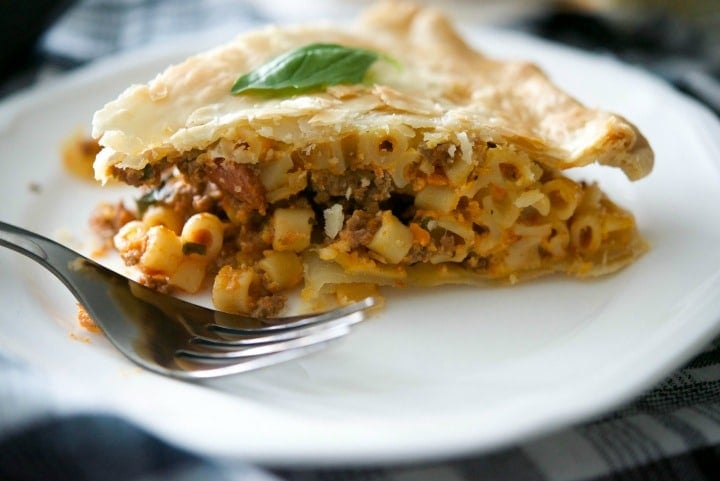 Combine the cooked pasta and ground beef in a bowl; then mix in your tomato sauce and grated cheese.
If you are using a plain tomato sauce, I would add some fresh chopped basil and garlic. Since I used homemade, my sauce already had it in there.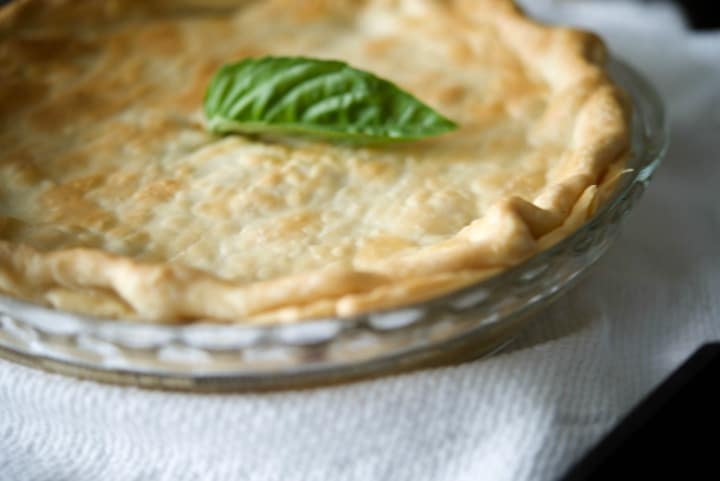 Next, whisk the eggs; then pour it into the bowl and mix thoroughly. Line one of the pie crusts into a 9-inch pie plate, place the mixture on top of the dough; then top with the remaining pie crust.
Bake in a 350°F oven for 35-40 minutes until the crust is lightly browned.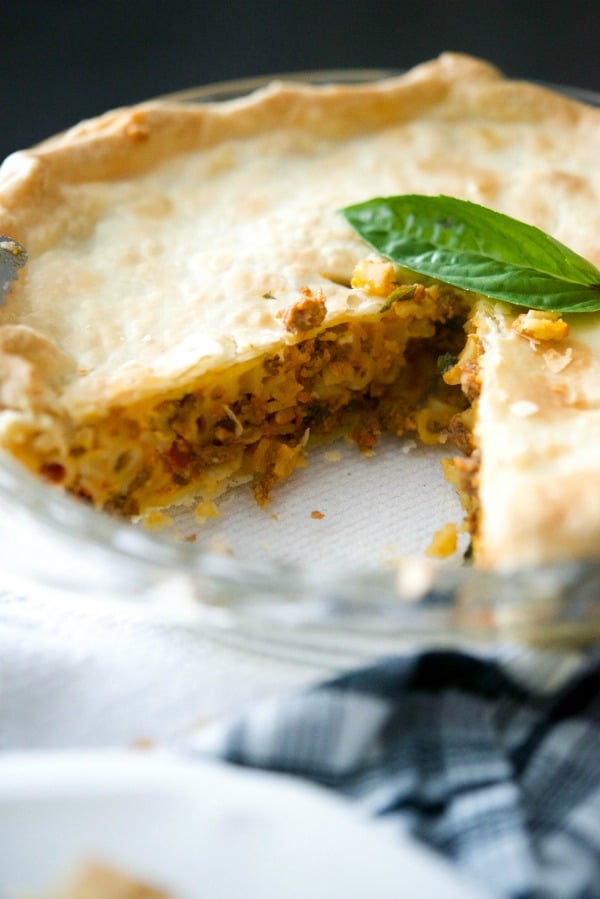 I have to say I was a bit skeptical about eating pasta in a pie crust, but it was really good! I think next time I'll try it with ground turkey or chicken.
We served ours with a tossed salad; then sent the rest over to my in-laws who had just gotten back from being in FL for a few months and they enjoyed it as well. I hope you will too!
Sign up for my weekly newsletter
and receive
a FREE eBook!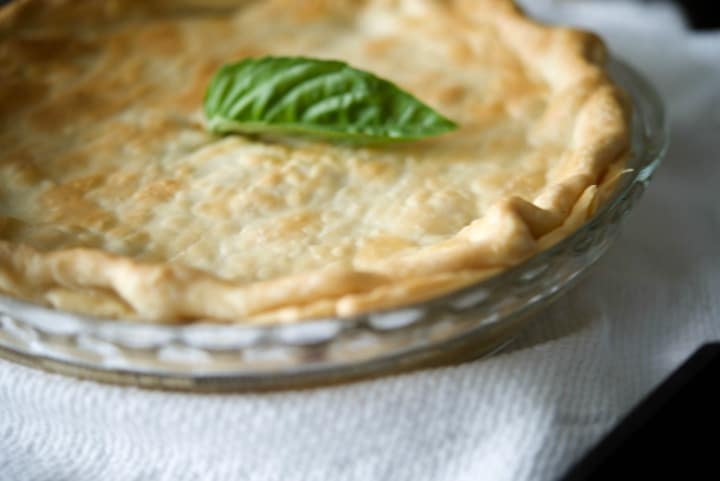 Instructions
Preheat oven to 350 degrees F.

Bring a large pot of water to a boil; then add the ditali pasta and cook until al dente.

Next, brown the ground beef in a nonstick skillet on top of the stove until no longer pink; then drain any grease.

Add the cooked pasta, ground beef, sauce, cheese and eggs to a bowl and mix well.

Place one of the pie crusts into the bottom of a 9-inch pie plate; then add the pasta mixture. Top with the remaining pie crust and seal the edges by pinching or using the tines from the back of a fork. 

Bake 35-40 minutes or until the pie crust is lightly browned.
Nutrition
Calories:
484
kcal
|
Carbohydrates:
43
g
|
Protein:
23
g
|
Fat:
26
g
|
Cholesterol:
162
mg
|
Sodium:
562
mg
|
Fiber:
1
g
|
Sugar:
1
g
|
Vitamin A:
200
IU
|
Calcium:
60
mg
|
Iron:
2.7
mg
Did you make this recipe?
Share a comment on the blog or mention @CarriesExpKtchn on Instagram!
Visit the

recipe index

to search for more recipes by category.

Related Recipes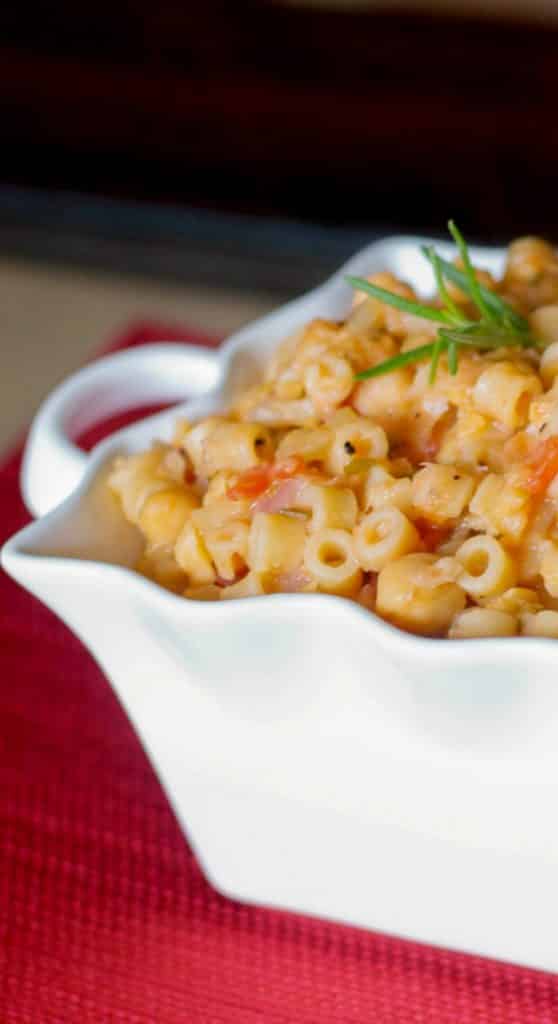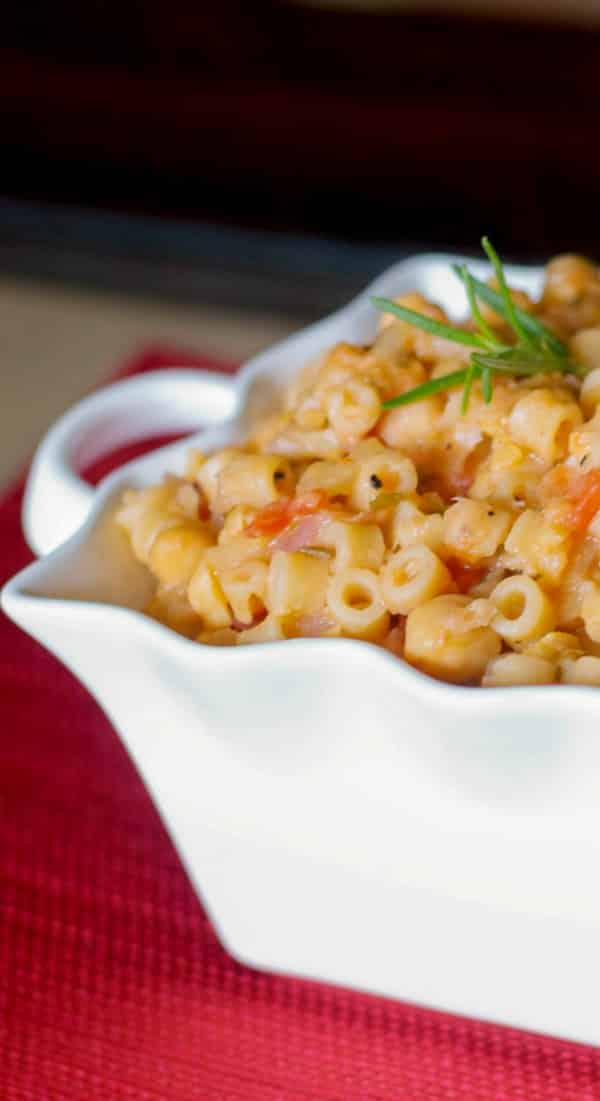 Pasta e Ceci (Ditalini with Chick Peas)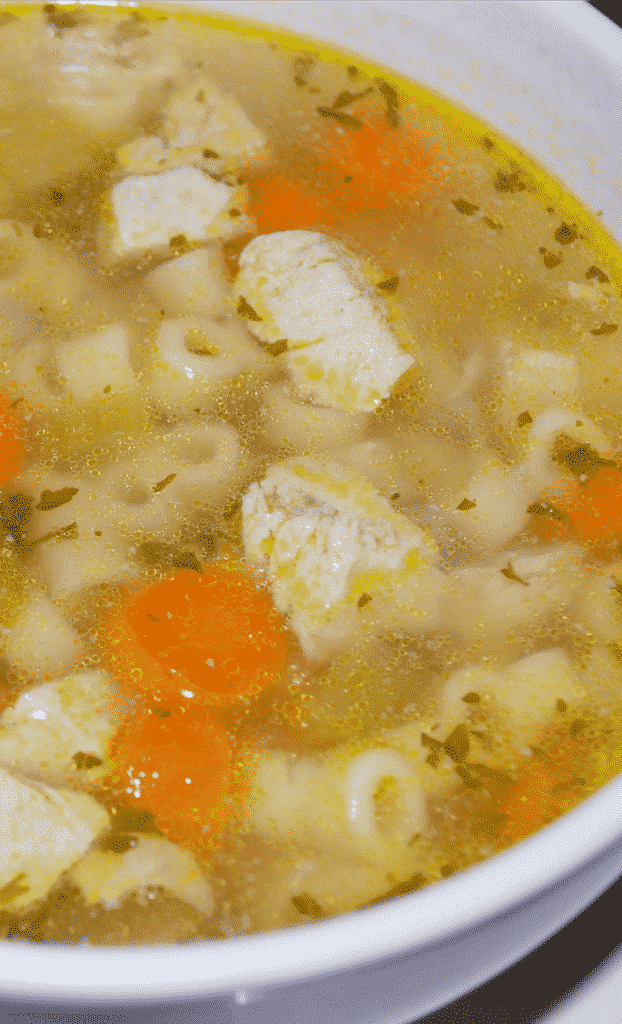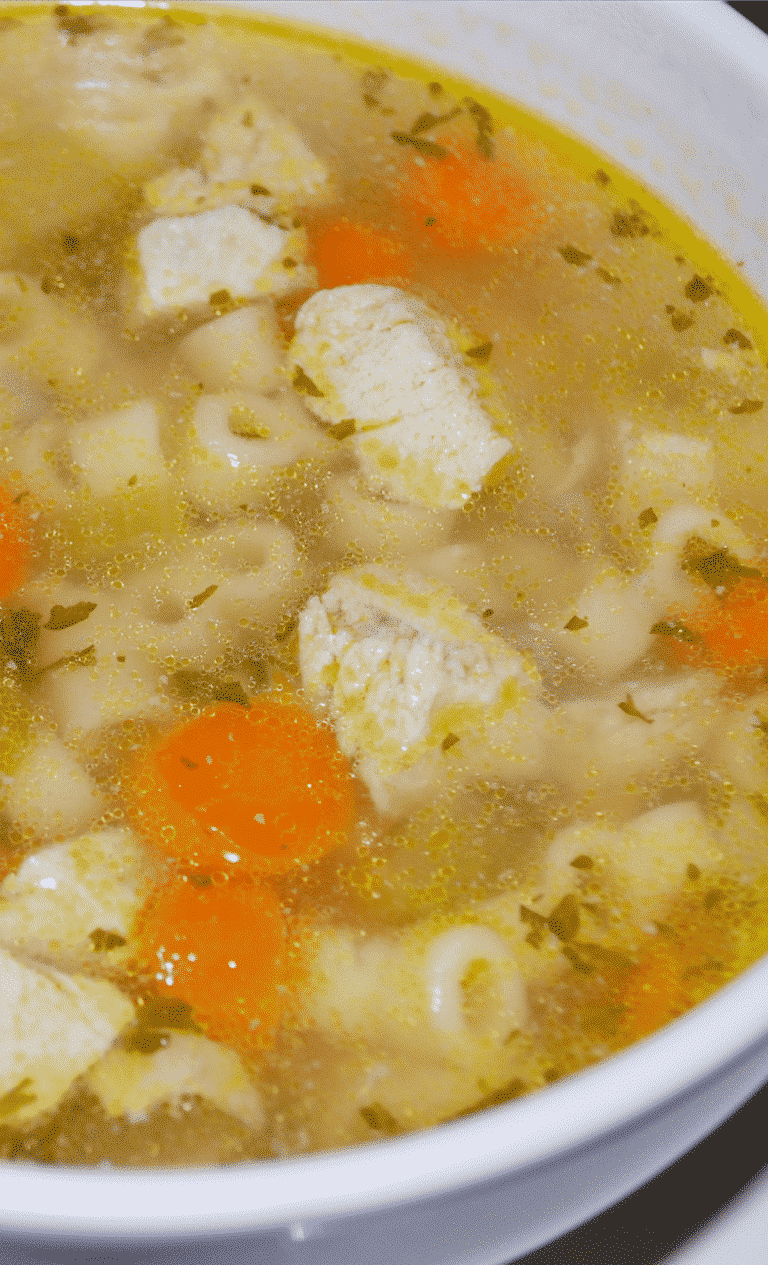 Connect with me on Social Media