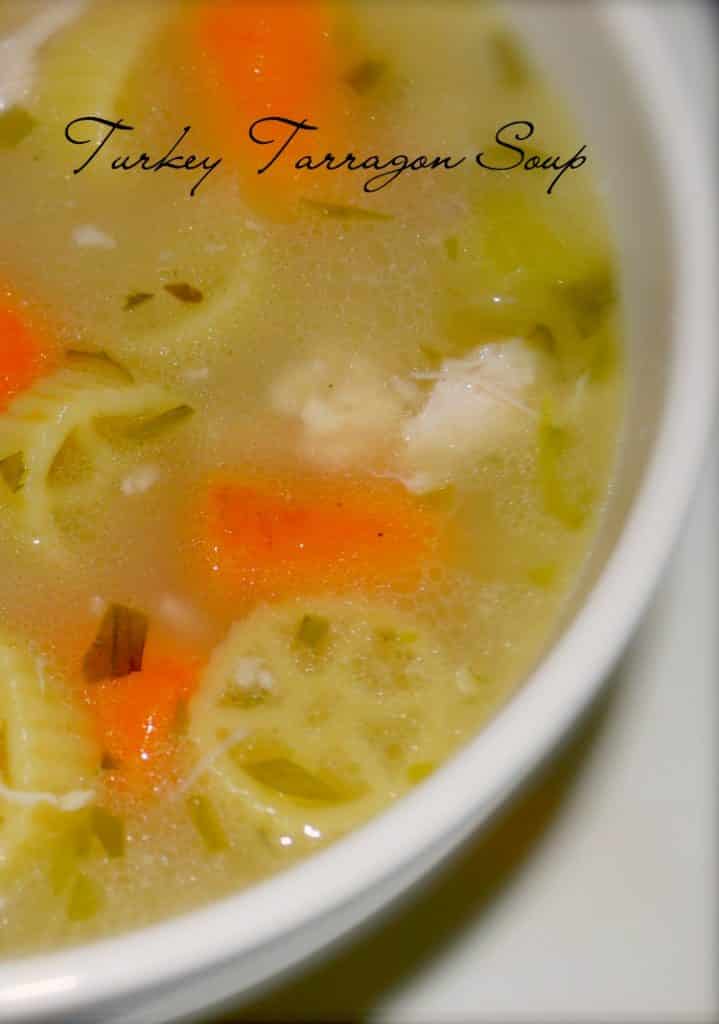 We had so many things going on right after Thanksgiving that I froze the turkey carcass to make a soup with later on. I pulled it out this past Sunday to make this soup. I've heard people say that they have never made a soup using the bones but whether it's turkey or chicken, it's so simple you'll never throw out the bones again! All you have to do is add the carcass to a large pot, throw in some vegetables and water and let it simmer away for about 1-2 hours. Remove the bones, add some pasta, rice or grains and soup is served!
Turkey Tarragon Soup
1 Turkey Carcass
2 tbsp. Canola Oil
6 Stalks Celery, washed and chopped
2 c. Carrots, chopped
1 Small Red Onion, chopped
Water
1 tbsp. Fresh Tarragon, removed from stem and chopped
1 tbsp. Parsley, fresh or dried
2 c. Pasta (I happened to use Barilla's Piccolini Mini Rotelle Zucchini & Spinach)
Kosher Salt, to taste
Fresh Ground Black Pepper, to taste
Heat oil in a large pot and add the celery, carrots and onions. Saute until the onions start to become soft and translucent. Add the turkey carcass then fill the pot with water, making sure you cover all of the bones. Bring to a boil then let simmer for 1 1/2 hours. Add tarragon, parsley, salt, pepper and pasta and simmer for another 30 minutes.
I can't tell you how much this actually made as my family devoured it before I could measure it. If I had to guess, it's probably around 10-12 cups and because the residual meat comes off the bone, I can't determine how much is actually in there to count Points+. But if I had to guess, each cup is probably under 5 points.  🙂
Enjoy!