Turn leftover Thanksgiving turkey into a new meal with a slight kick with these Turkey & Wasabi Mashed Potato Croquettes.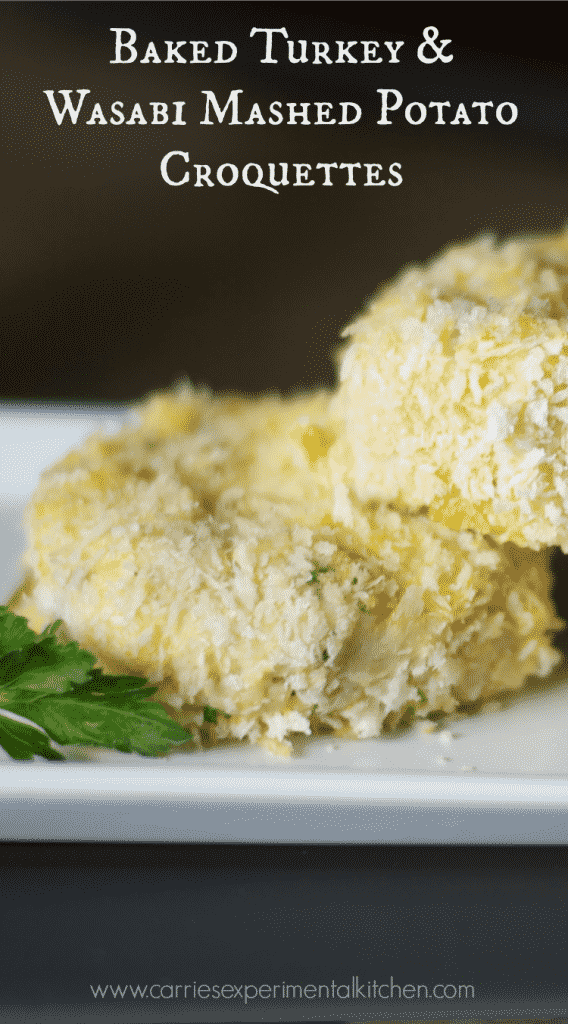 So what do you do when you have leftover turkey? Most people might make soup, but I wanted to try something a little different and came up with these Turkey & Wasabi Mashed Potato Croquettes.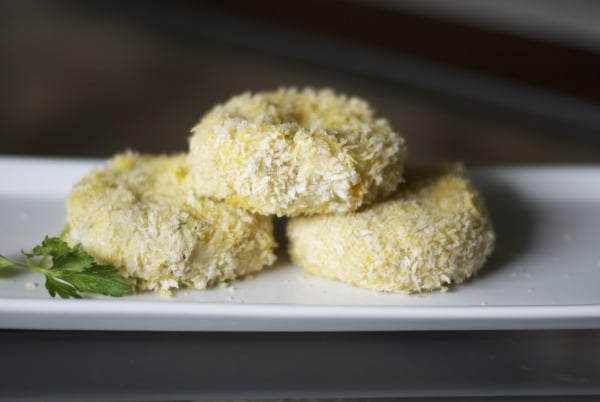 I have been dying to make Wasabi mashed potatoes myself since eating them out in the city (that's NYC) for my birthday this past February. They're so easy, I don't know why I waited so long! Wasabi is essentially a green horseradish that is common in Japanese cooking.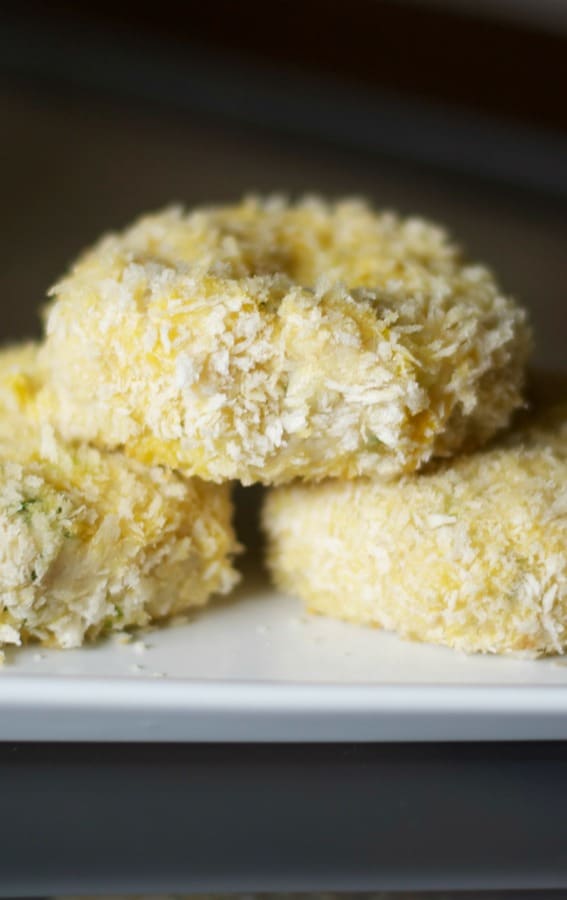 Most grocery stores carry it and can be found near the soy sauce isle. I LOVE it, but use too much and it will definitely clear out your sinus'! These were delicious, filling and a great way to use up leftovers. I also liked that they were baked instead of fried in oil, but if you prefer them that way, by all means, fry away. 🙂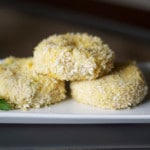 Turkey & Wasabi Mashed Potato Croquettes
Ingredients
2

c.

Cooked Turkey Breast

2

c.

Leftover Mashed Potatoes, refrigerated overnight

1

tbsp.

.Wasabi Paste

1

tbsp.

Fresh Parsley, chopped

1

Scallion, chopped

2

Cloves

Garlic, minced

1/4

c.

All-Purpose Flour

2

large

Eggs, whisked

1

c.

Panko Breadcrumbs
Instructions
Preheat oven to 350 degrees F.

Add the turkey to a food processor, chopper or blender and pulse until the turkey is minced.

Add the potatoes and pulse until the mixture is well blended, then add to a mixing bowl.

Next, add the parsley, scallion, garlic, and flour; mix well.

Add the eggs to one bowl and the breadcrumbs to another bowl. Form eight balls approximately 2" wide, then flatten slightly.

Dip each patty first into the eggs, then into the breadcrumbs. Place on a baking sheet sprayed with cooking spray. Repeat for each patty then spray the top of each one with cooking spray.

Bake for 20-25 minutes or until they turn golden brown.