Unwind at your next cocktail party with this Coconut Berry Martini made with coconut rum, raspberry liquor and Chuck Blueberry cocktail juice found in the Hamptons Lane Cocktail Party Box.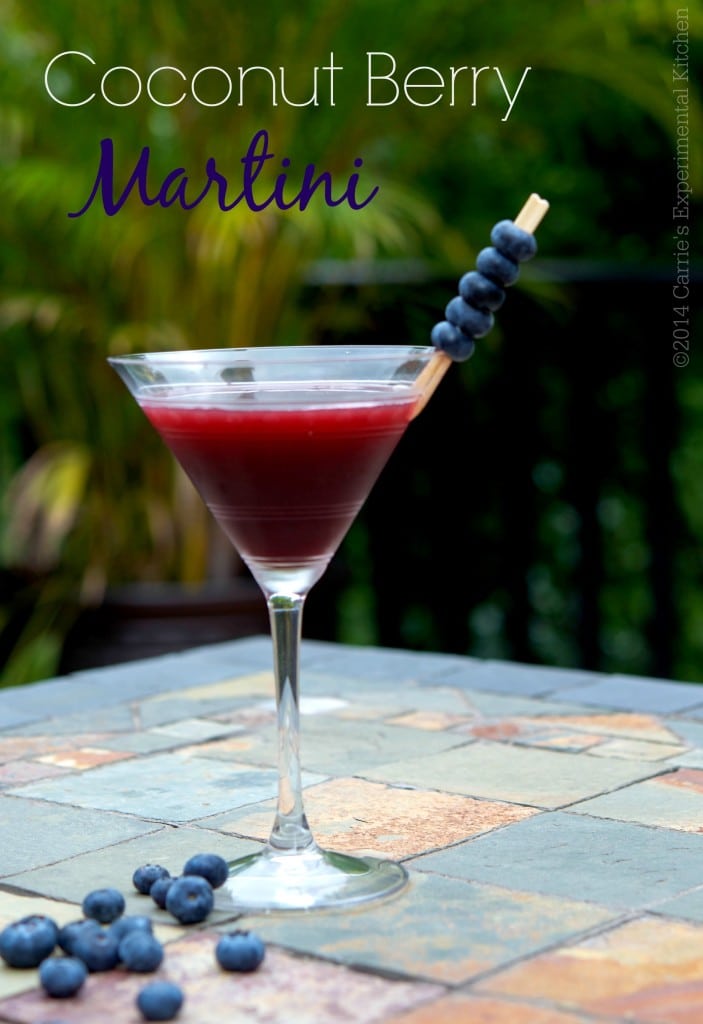 *This is a sponsored post. All opinions are my own.
The temperature may be hot, but drinks like this Coconut Berry Martini made from products carefully selected by Hamptons Lane will certainly keep you cool this summer!
Hamptons Lane is a fairly new company that curates amazing kitchen products and artisan foods from around the world into a monthly themed box and then delivers them right to your doorstep.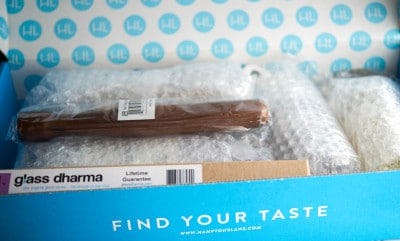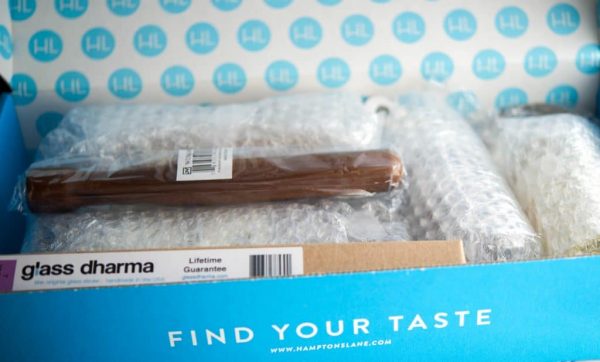 Each month, they announce the contents of the box and you can decide whether or not you wish to purchase that selection. The box has a total value of $75, but you pay only $47 per box plus free shipping. What a bargain right!
July's box is the Summer Cocktail Party and I couldn't wait to see what was inside. I mean, who doesn't love a refreshing cocktail in the summer? The box arrived in excellent condition and each product was individually wrapped in bubble wrap; then packed neatly into a beautiful blue box.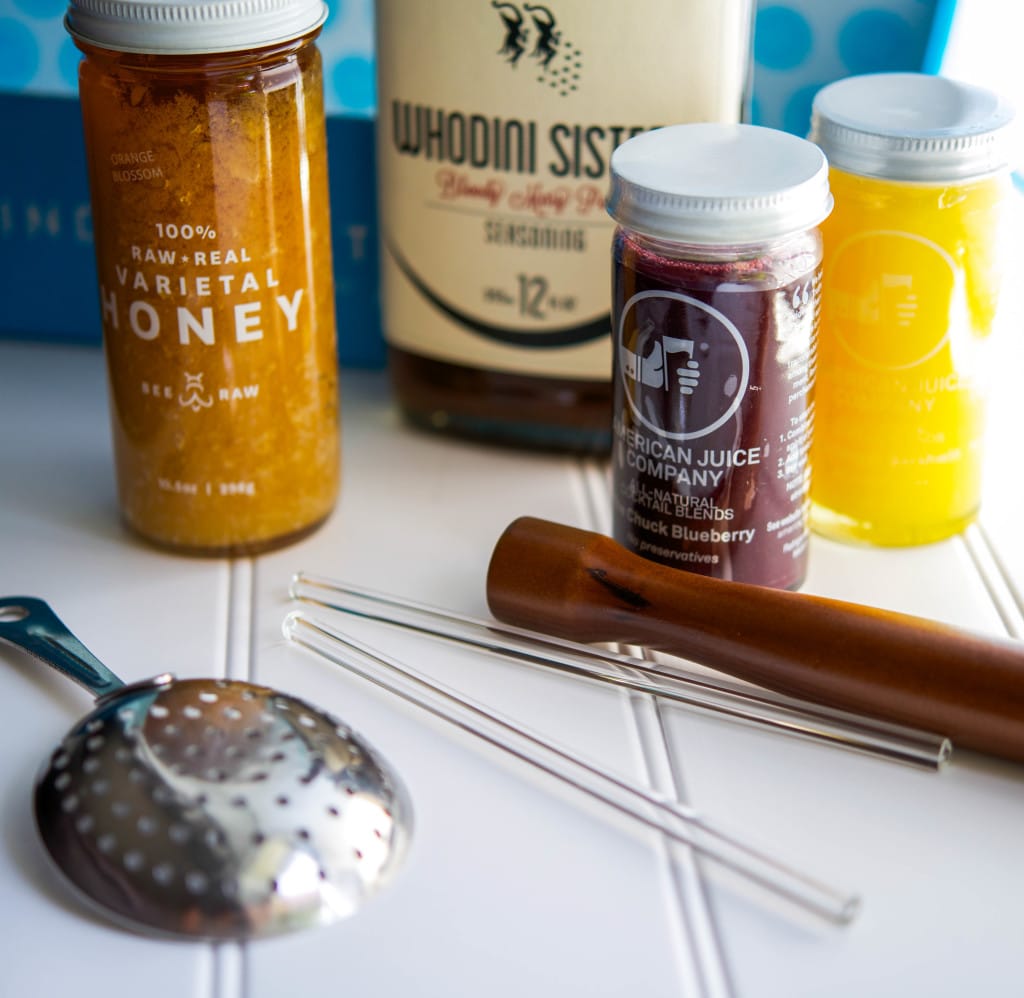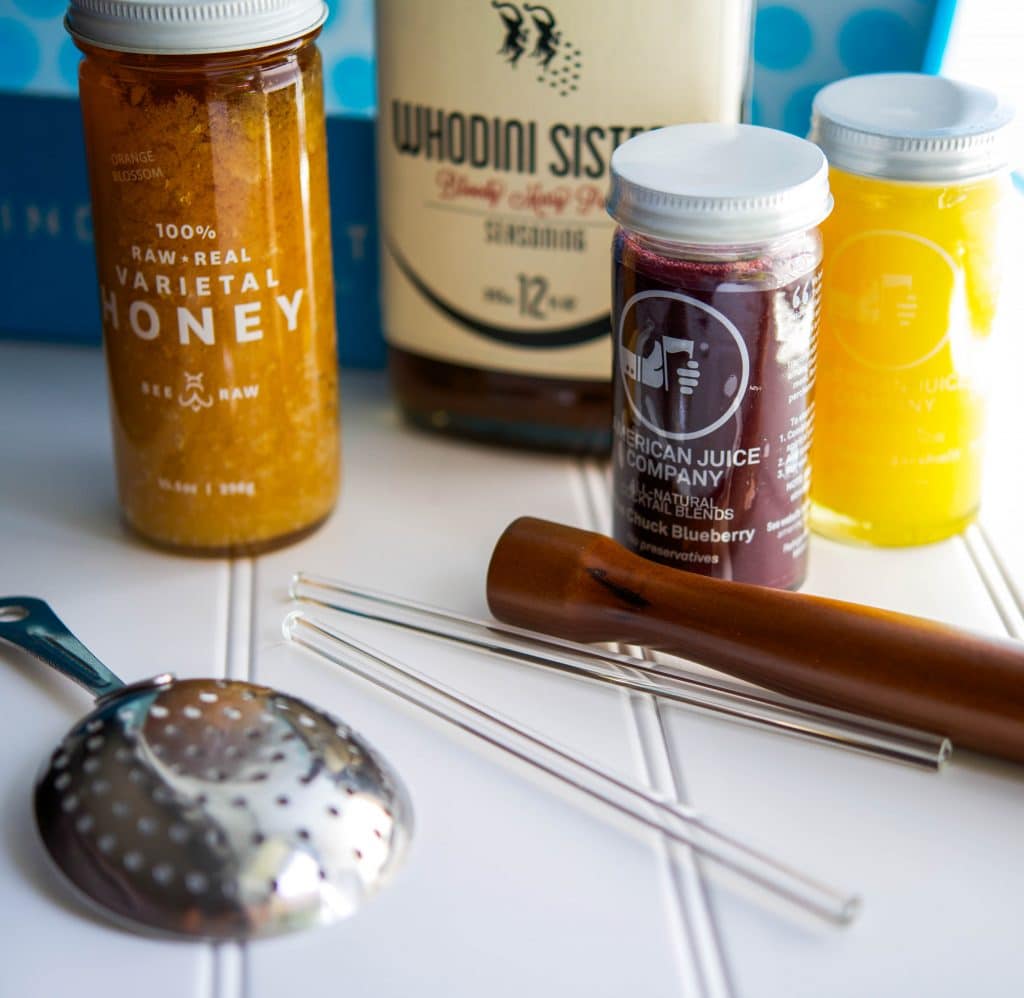 Once I opened the box, I found an amazing array of products I couldn't wait to try.
What was inside?
Whodini Sisters Blood Mary Potion is an all-natural, gluten-free ingredient for more than just the perfect Bloody Mary. Add tomato juice and vodka for the tastiest cocktail.
Bloody Marys not your thing? Use this versatile potion as a seasoning in juicy cheeseburger sliders, on grilled corn or broiled into fresh, jumbo lump crab cakes. The Sisters like to describe it as "Crisp, Clean and Lean, with a bit of Magic," and we couldn't agree more.
Bloody Mary Potion Seasoning from Whodini Sisters, Seaside, FL MSRP: $17.00
American Juice Co. uses seasonal, fruits, vegetables and spices to create artisanal juices that are, quite simply, any bartender's dream. By eliminating the labor of squeezing fresh ingredients and measuring out complex concoctions while simultaneously maintaining the ingredients' integrity, AJC makes producing artisan cocktails (such as blueberry margaritas) and seltzer spritzers en masse a breeze.
We had them whip up batches of the juicy Chuck Blueberry and crisp Ginger Gershwin for this box – flavors that are sure to delight your party guests.
Chuck Blueberry & Ginger Gershwin Cocktail Juices from American Juice Co., New York, NY MSRP: $10.00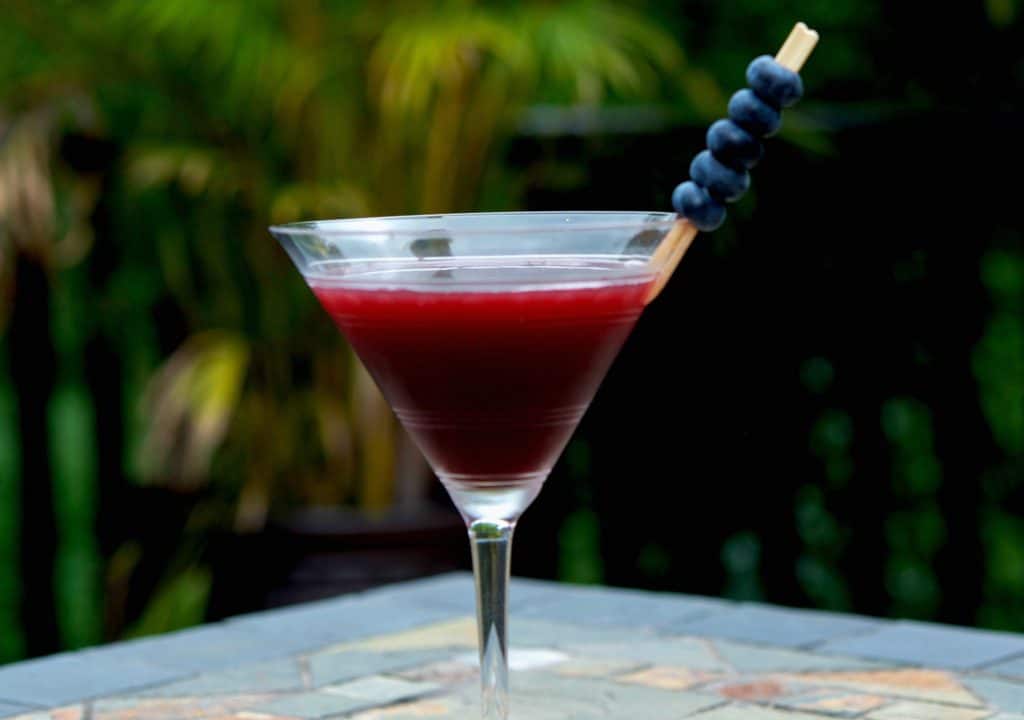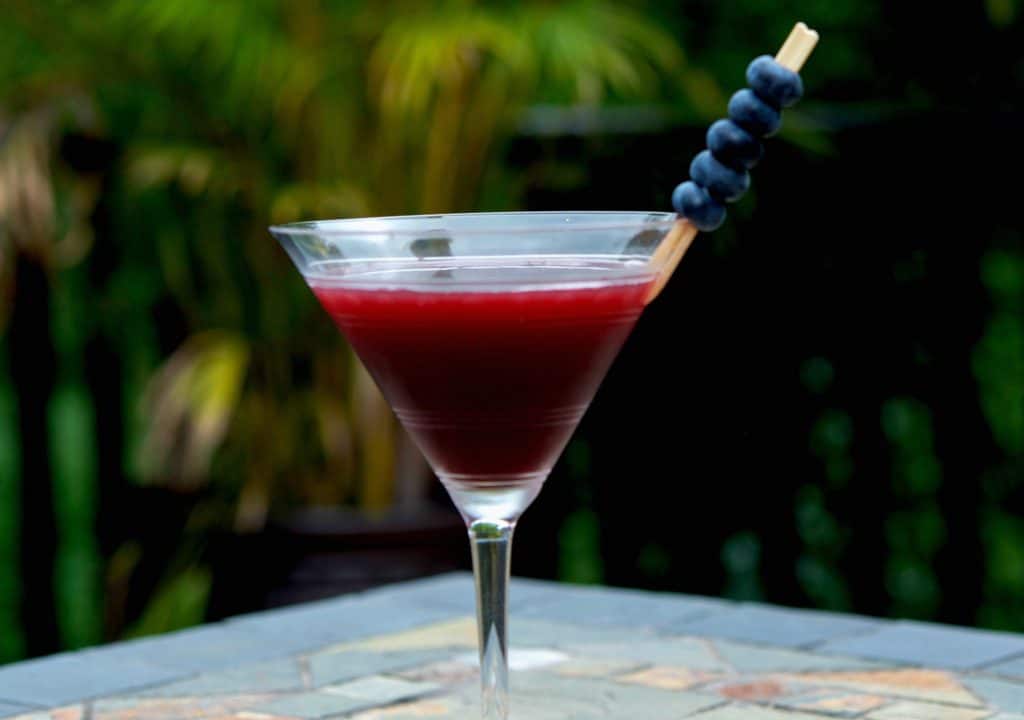 Enticing and surprising, Bee Raw's Orange Blossom Honey takes your senses on a journey through the orange grove. The tangy rind and citrus notes are playfully intertwined in a not-too-sweet captivating finish that perfectly complements summer drinks like fresh-squeezed lemonade and honey margaritas or makes for a killer marinade and dipping sauce for chicken satay. For a real treat for your party guests, make candied bacon or a honey-glazed challah with the sweet nectar.
Orange Blossom Honey from Bee Raw, New York, NY MSRP: $15.00
Coconut Berry Martini made with coconut rum, raspberry liquor and Chuck Blueberry cocktail juice.
Everybody knows that a cold drink on a hot afternoon tastes significantly better out of a glass than a plastic bottle, so why stop there? Step it up a notch and replace your ordinary plastic straws with glass straws from Glass Dharma for a more refreshing experienced.
Since 2007, Glass Dharma has been producing reusable borosilicate glass straws to battle the immense trash build up caused by single-use plastics. Glass Dharma even offers a lifetime guarantee on their straws and encourages you to wash them in the dishwasher. These aren't your every day straws.
Glass Straws from Glass Dharma, Fort Bragg, CA MSRP: $14.00
Making fancy cocktails is easy when you have the right tools to get the job done. We are equipping you with a sleek muddler and handy julep strainer for your bar. Both tools make capturing and balancing flavors in your cocktails easier while giving your bar setup an artisanal flair.
Wooden Cocktail Muddler & Stainless Steel Julep Strainer from Hamptons Lane, New York, NY MSRP: $19.00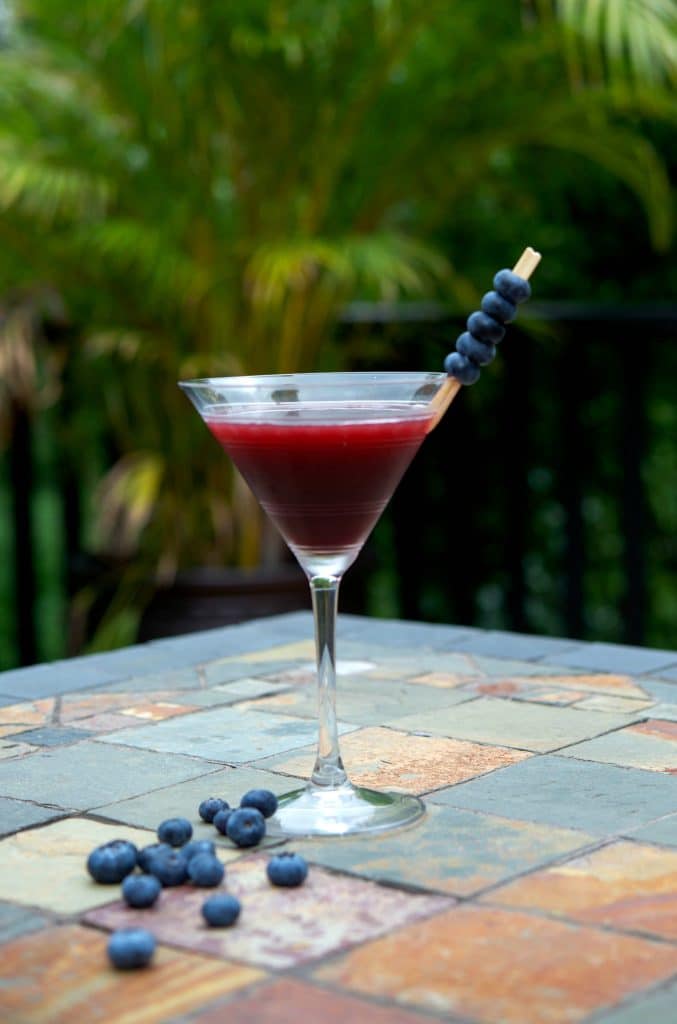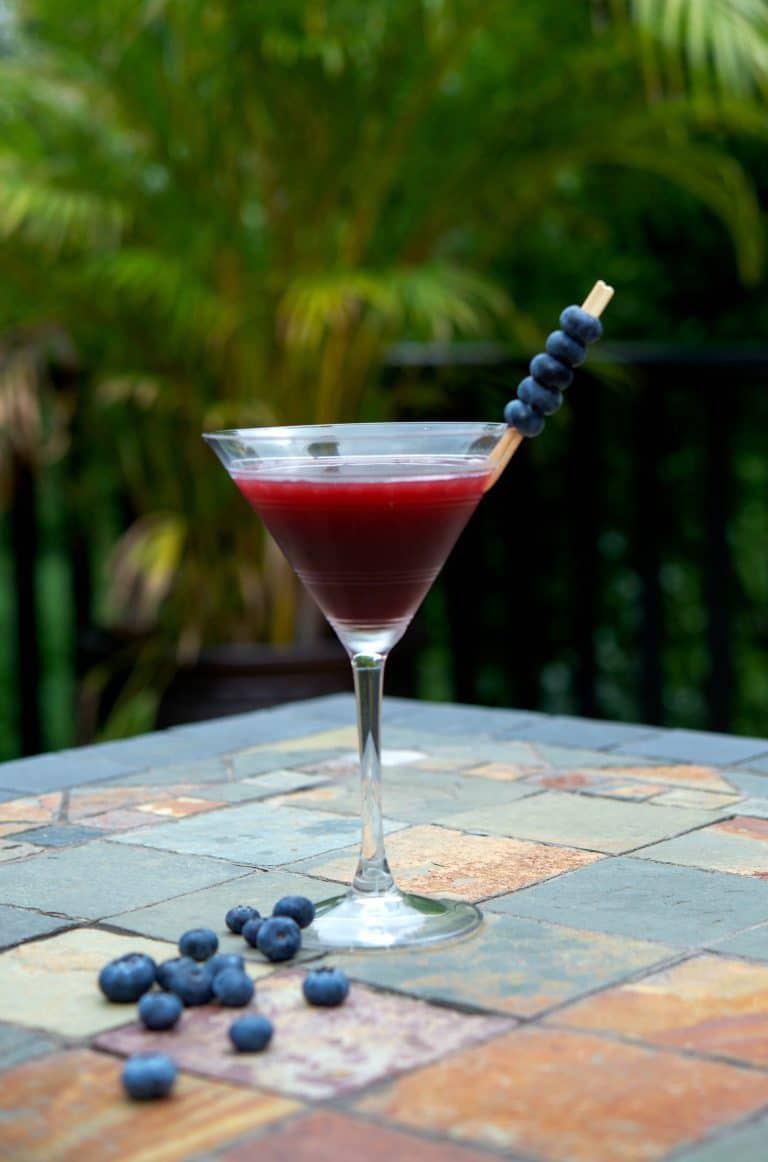 I wasn't sure which product to try first, but the Chuck Blueberry Cocktail Juice from American Juice Company really caught my attention. I'm not a big spirit drinker; however I do like a sweet cocktail in the summer every now and then.
I combined the Chuck Blueberry with some Chambord and Malibu Coconut Rum and created this Coconut Berry Martini. It was fantastic and the juice really added a wonderful, light, fruity flavor to my drink. ~Cheers!
Sign up for my weekly newsletter
and receive
a FREE eBook!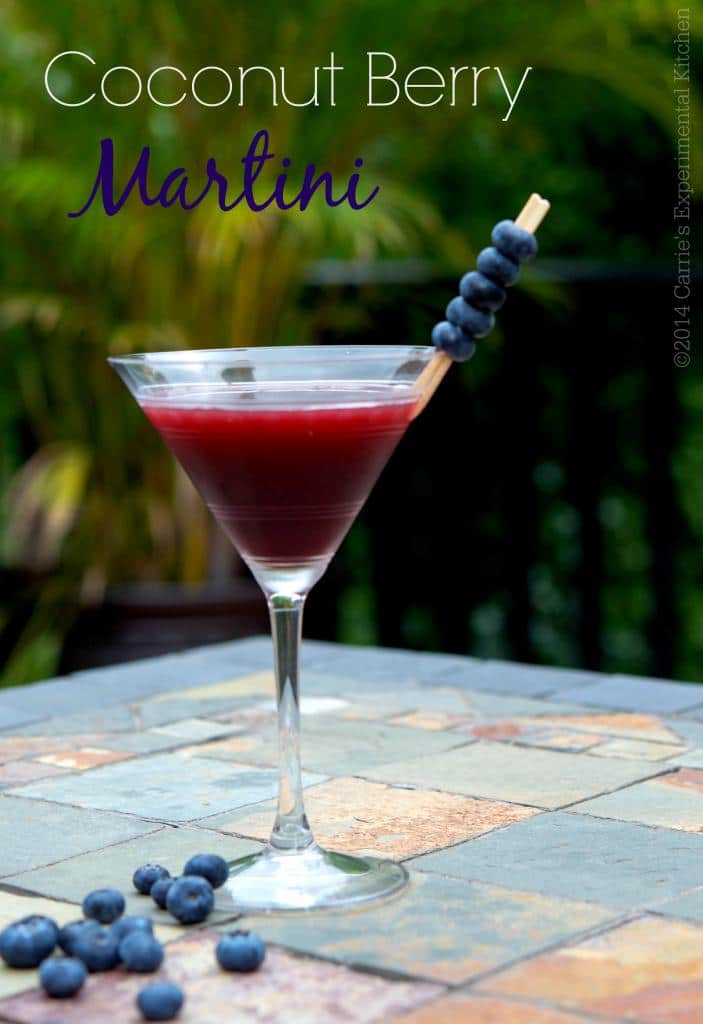 Ingredients
1

part

Coconut Rum, I used Malibu

1

part

Raspberry Liquor, I used Chambord

2

parts

Chuck Blueberry Cocktail Juice

Ice

Blueberries, for garnish
Instructions
Combine the rum, raspberry liquor, Chuck Blueberry Cocktail Juice and ice in a cocktail shaker; mix well.

Pour the drink in a martini glass using the Hamptons Lane Stainless Steel Julep Strainer and garnish with fresh blueberries, if desired.
Did you make this recipe?
Share a comment on the blog or mention @CarriesExpKtchn on Instagram!
Visit the

recipe index

to search for more recipes by category.

Connect with me on Social Media