Creamsicle Martini is an adult cocktail made with Galliano and Triple Sec, is super creamy and tastes just like your childhood favorite dessert.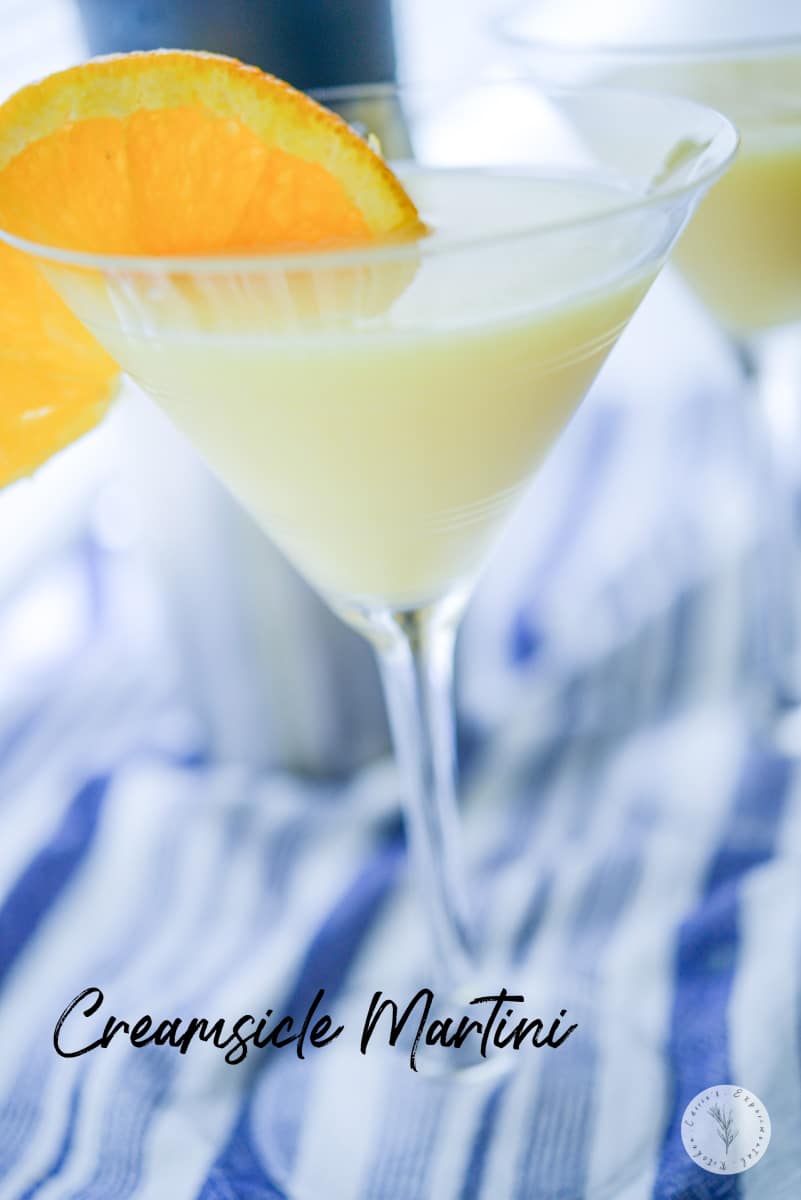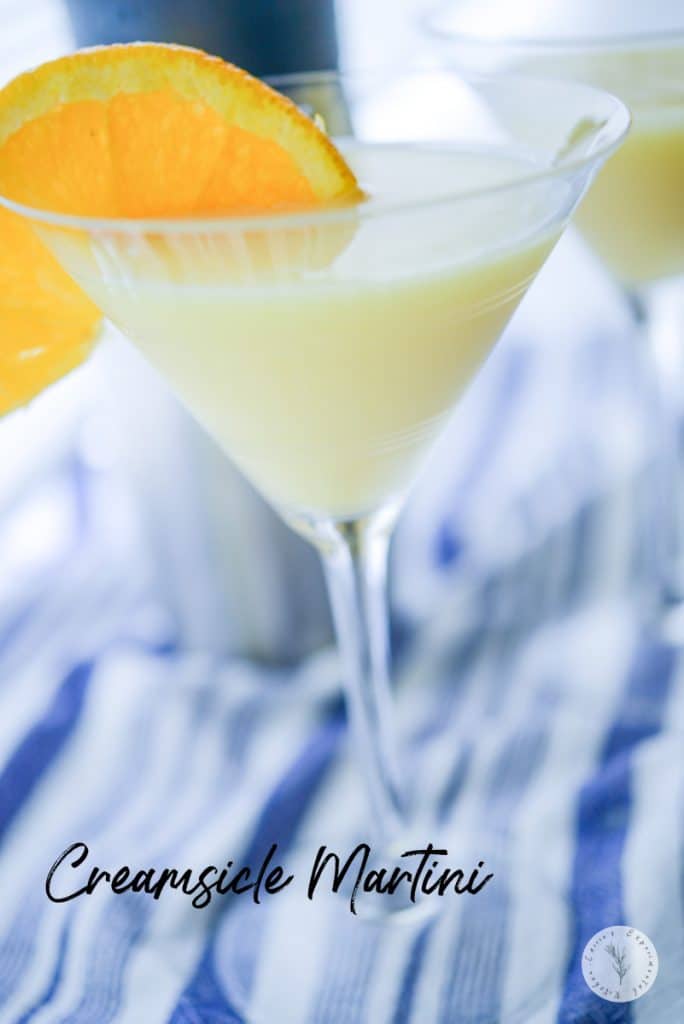 My grandparents used to live down the shore or if you're not from NJ, they lived near the beach.
This was great when I was younger because my friends and I would go down for the day to catch some rays; then head over to their house for showers, dinner, cards and some cocktails.
I'll never forget this one time while my girlfriend and I were sitting at the table and their coo coo clock struck 5 o'clock.
My grandmother came out with a funny saying; then said "Well, I guess we can have a cocktail now!" and proceeding to make a concoction called a Golden Dream.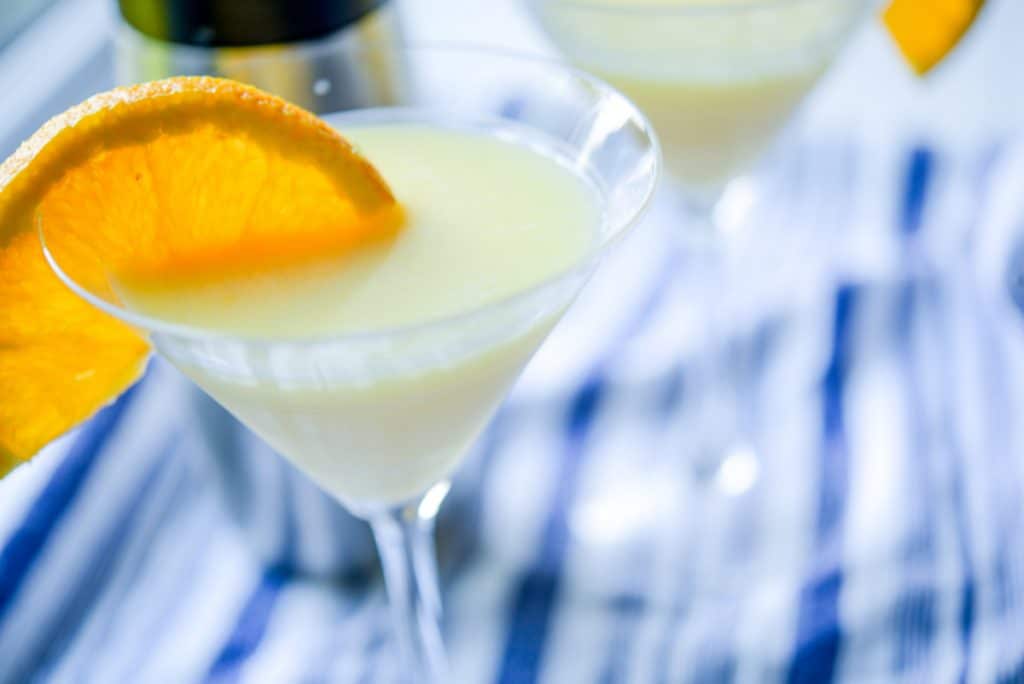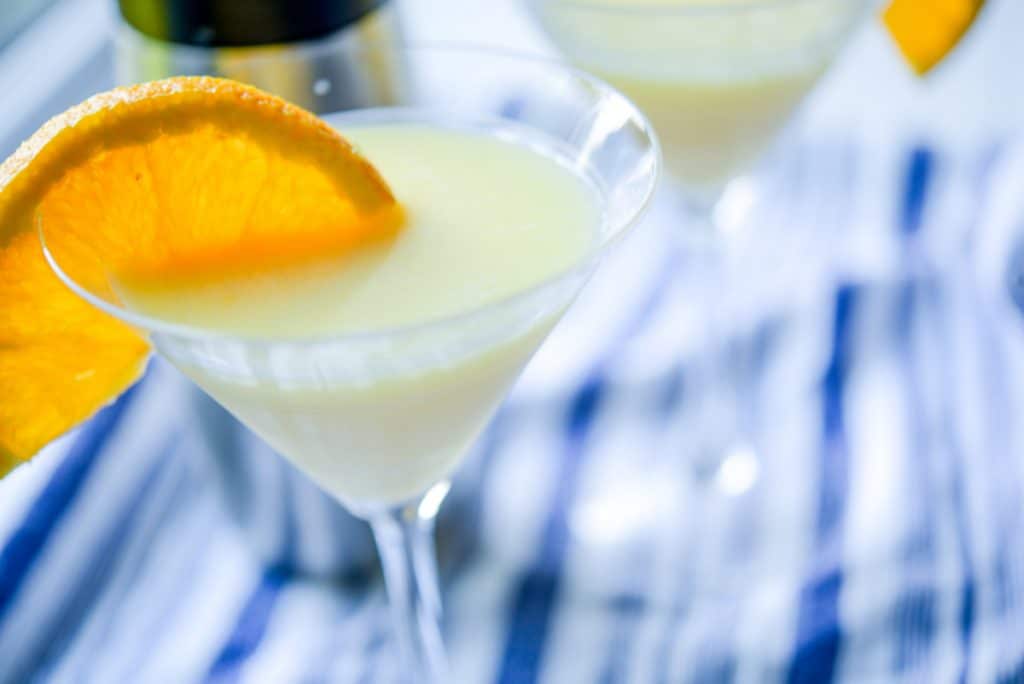 We had never tried it before, but it was sweet, creamy and tasted just like creamsicle ice cream. It's 30 years later and I haven't had it since.
That is until I was looking at a food holiday calendar and realized that next week is National Creamsicle Day.
All of the memories came back from that fun day and even though I couldn't remember the name of the drink, I remembered what she put in it.
I looked online and searched the ingredients, found the actual name of the drink; then made it. It was horribly strong and not like I remembered.
In fact, it didn't taste much like a creamsicle at all. After several attempts, I was able to replicate the drink the way I remembered it by using the right proportions of Galliano, Triple Sec, orange juice and milk.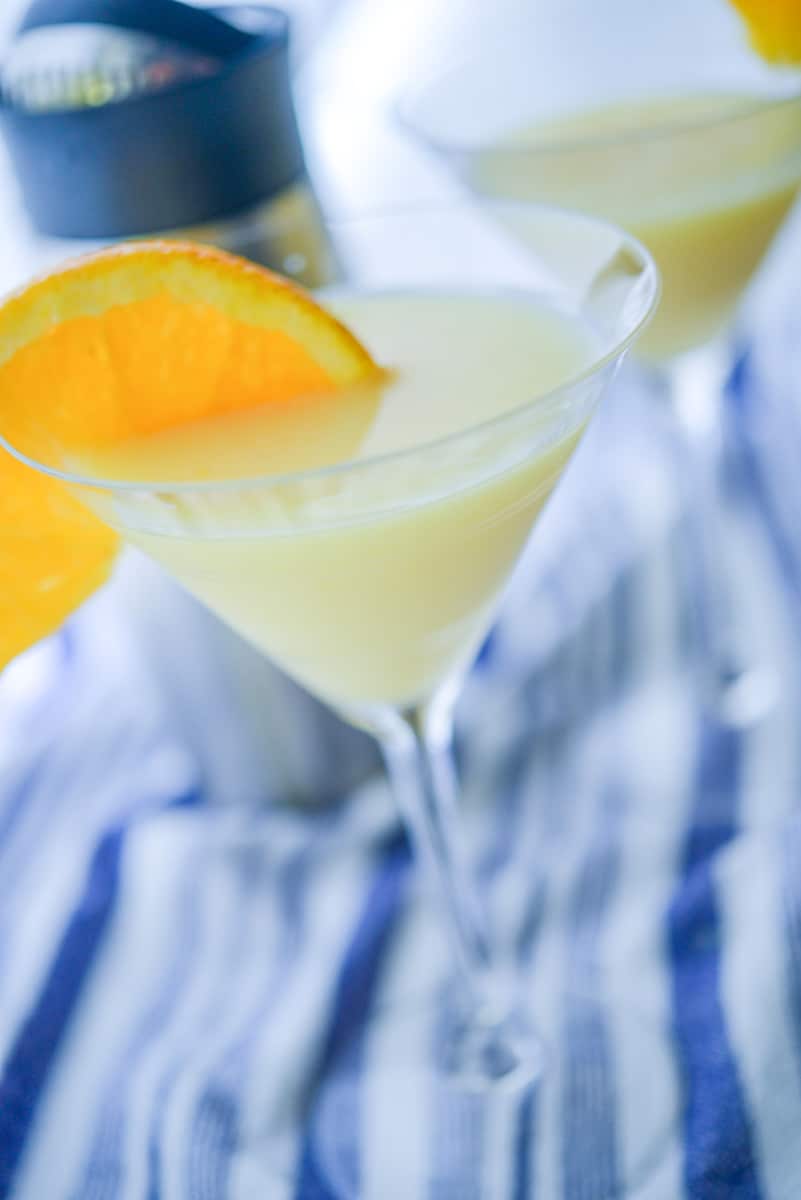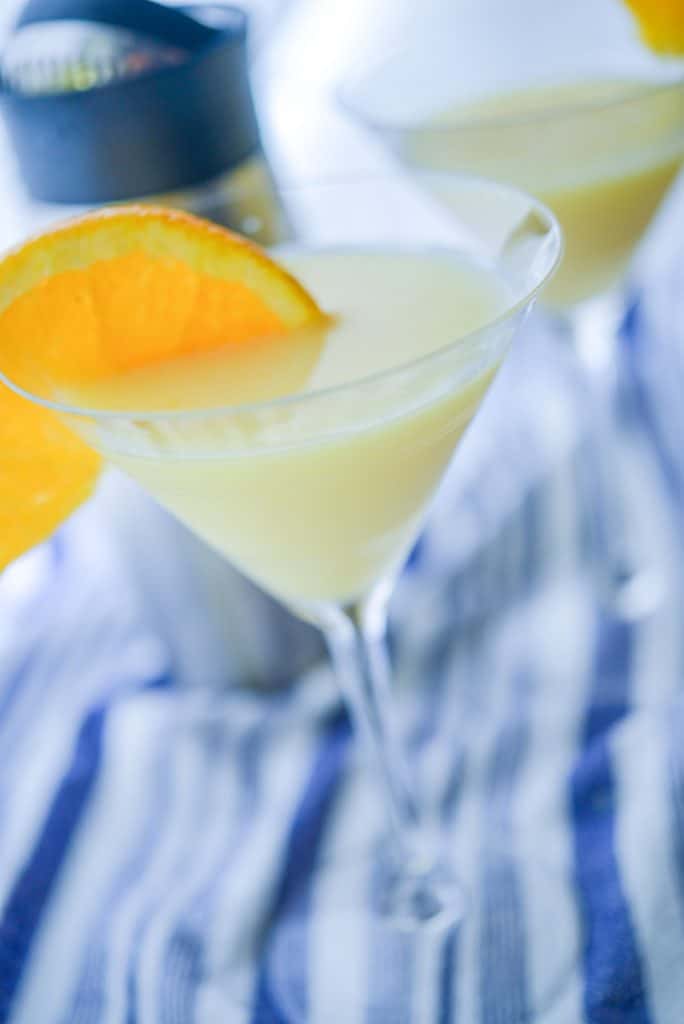 What is Galiano and Triple Sec?
Galliano is yellow in color and is a sweet, vanilla-anise flavored Italian liqueur with woodsy herbal undertones; similar to anisette or sambuca.
Triple Sec is a strong, sweet and colorless orange flavored liqueur made from dried orange peels.
I opted to use this as it's a little less expensive than other brands like Cointreau and Grand Marnier, but you can use these as a substitution as well.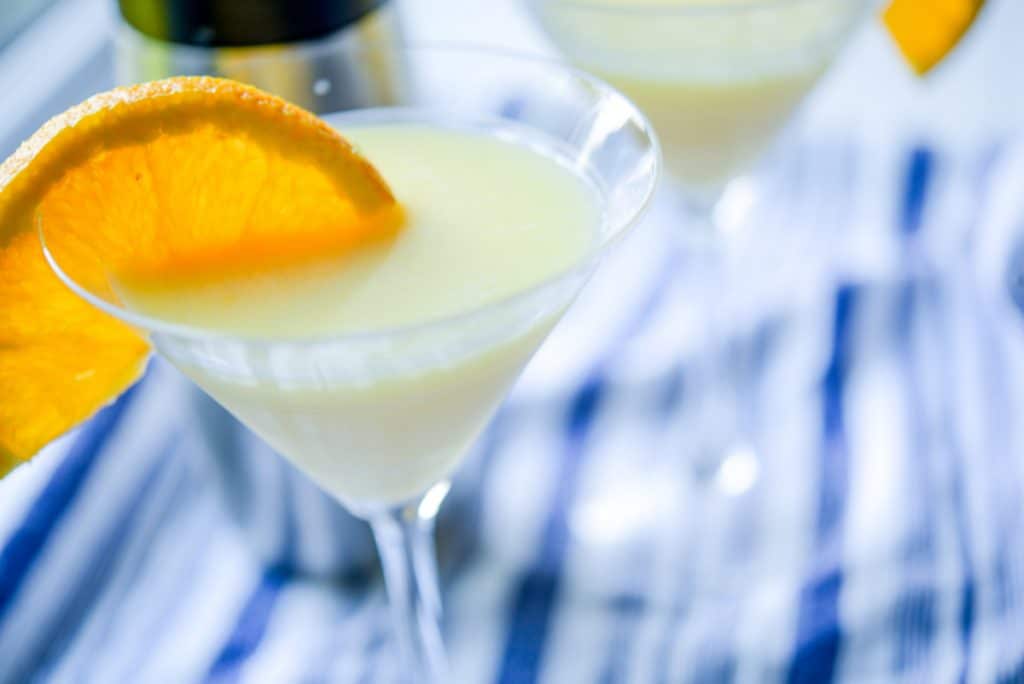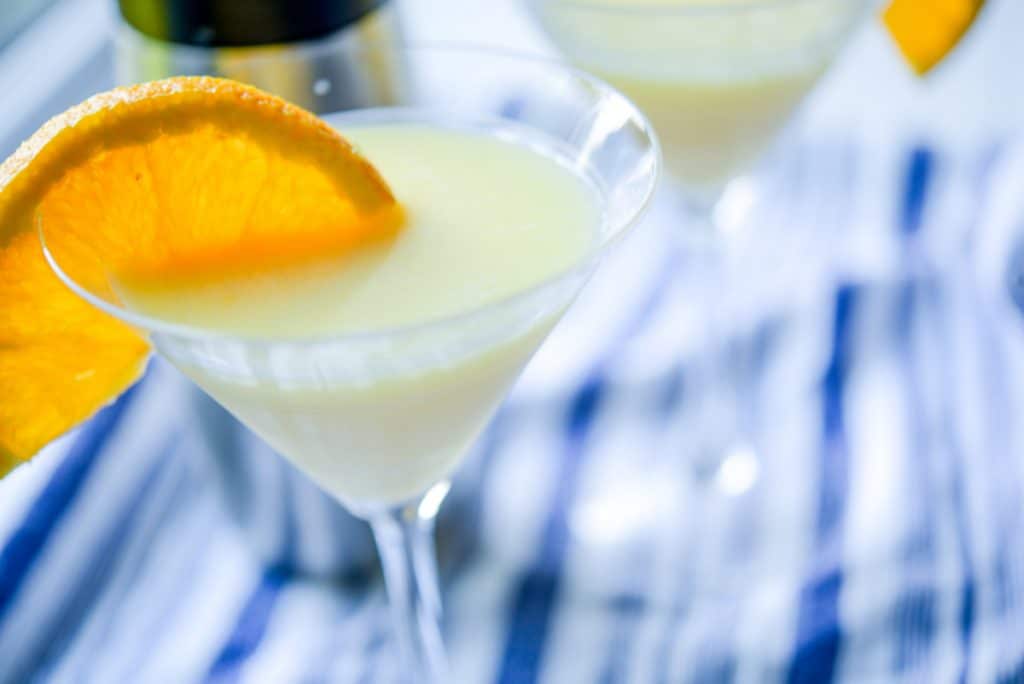 How do you make a Creamsicle Martini?
Making martini's are super easy because you can add all ingredients into a cocktail shaker with some ice, shake it up so it gets nice and chilled; then pour into your martini glass.
I opted to use 2% milk, but if you'd like it a little more creamier, you can substitute half and half or cream.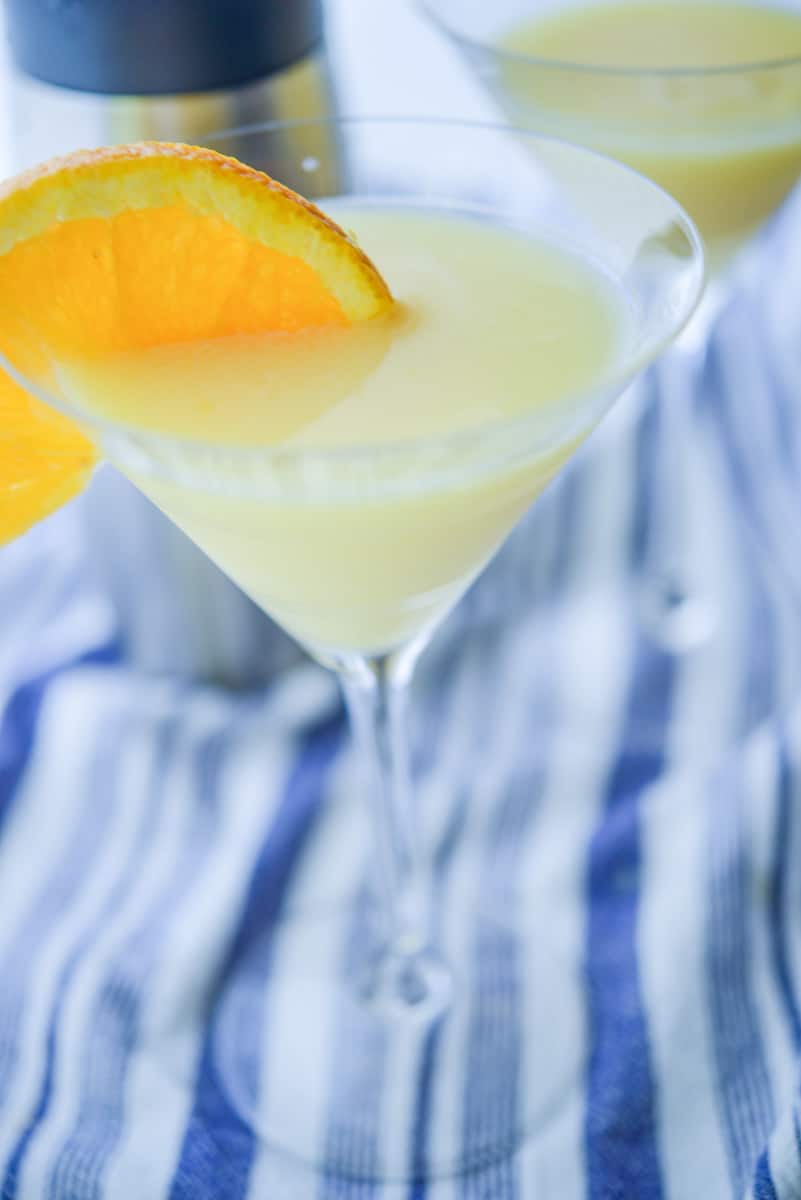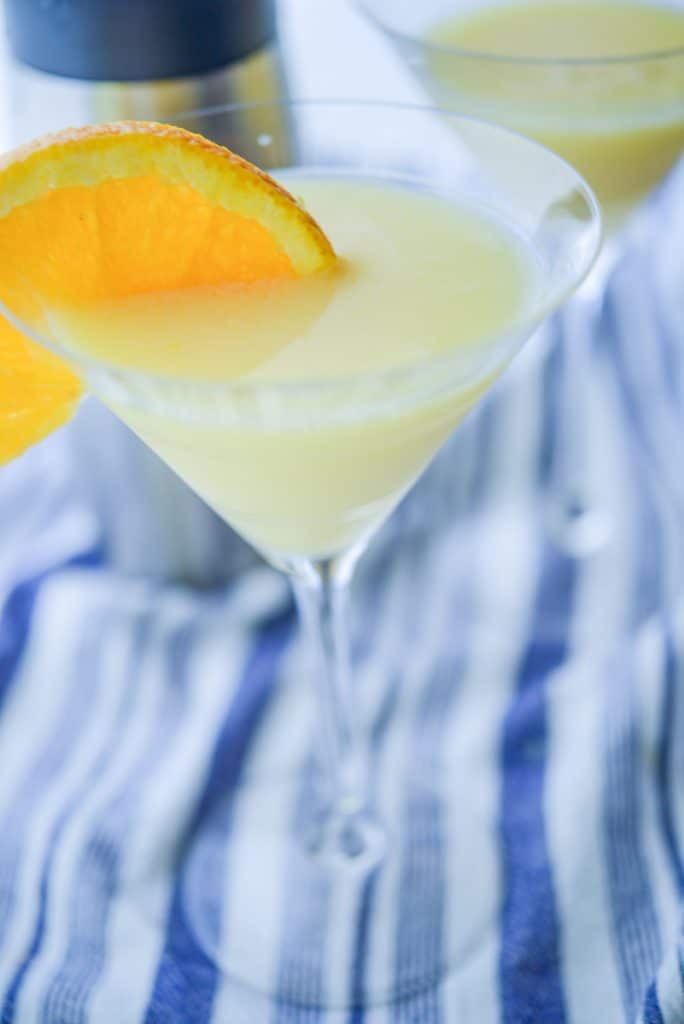 This Creamsicle Martini tasted just like the one my grandmother made and brought back so many fond memories. In fact, I snapped a quick photo on my phone to send to my girlfriend who now lives in Texas with "Remember these?".
I instantly got a reply of "Yum! Weren't those the drinks your grandmother made that tasted like creamsicles?"
It's amazing how we can vividly remember that day from so long ago and now I can't remember what I did yesterday! ~Enjoy!
Sign up for my weekly newsletter and receive a FREE eBook!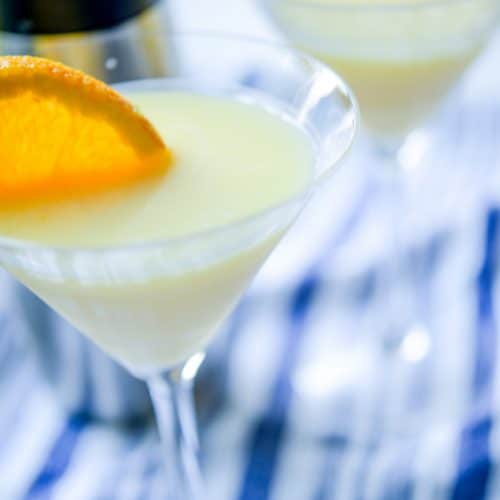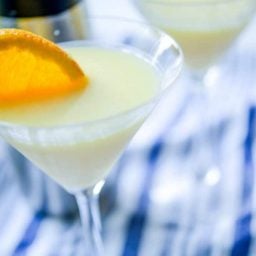 Creamsicle Martini
Creamsicle Martini is an alcoholic cocktail made with Galiano and Triple Sec is super creamy and tastes just like your childhood favorite dessert.
Ingredients
2

oz.

Galliano Liqueur

2

oz.

Triple Sec Orange Liqueur

4

oz.

Orange Juice

2

oz.

Milk

Ice
Instructions
Add ice to a cocktail shaker; then add remaining ingredients. Shake well to chill the cocktail; then pour into martini glasses.
Nutrition
Calories:
224
kcal
Carbohydrates:
24
g
Protein:
1
g
Fat:
1
g
Saturated Fat:
1
g
Polyunsaturated Fat:
0.1
g
Monounsaturated Fat:
0.2
g
Cholesterol:
3
mg
Sodium:
14
mg
Potassium:
164
mg
Fiber:
0.1
g
Sugar:
23
g
Vitamin A:
159
IU
Vitamin C:
28
mg
Calcium:
41
mg
Iron:
0.1
mg
Visit the

recipe index

to search for more recipes by category.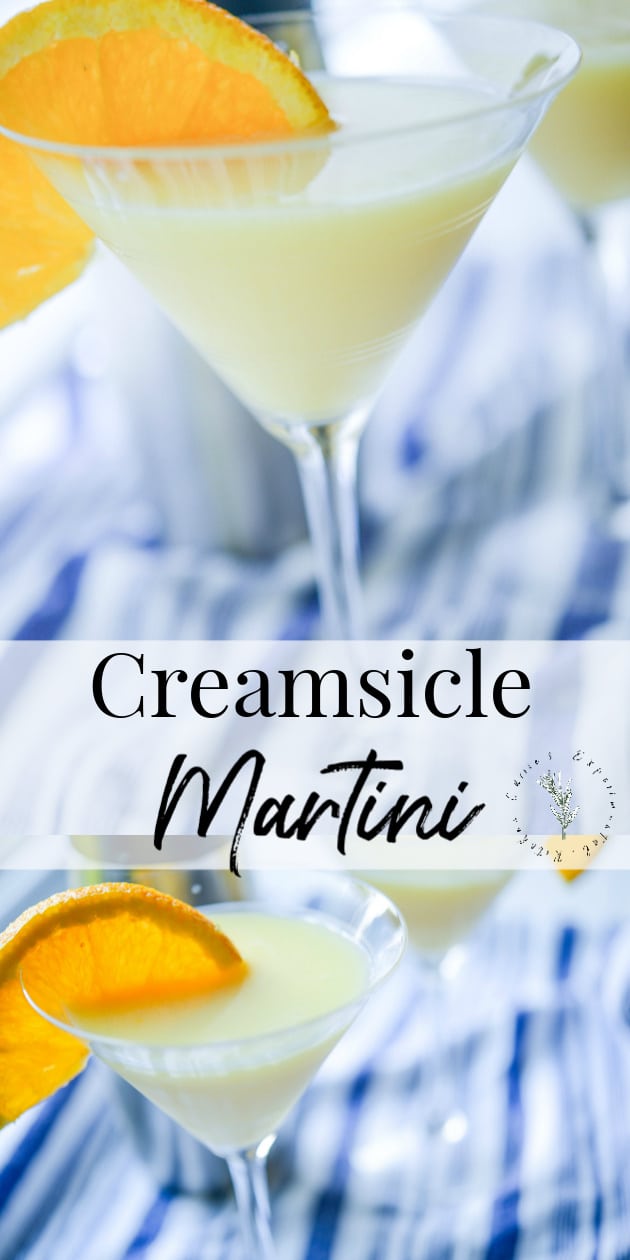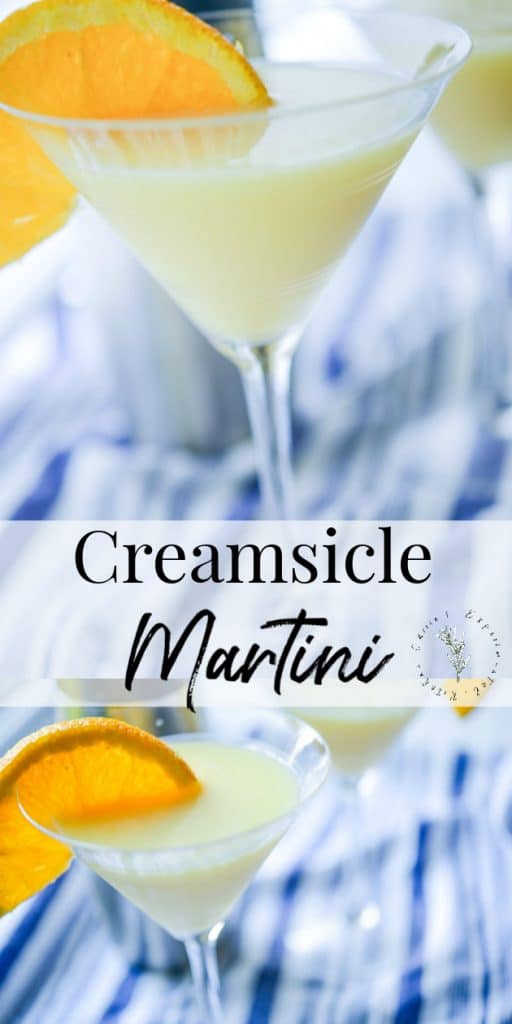 Related Recipes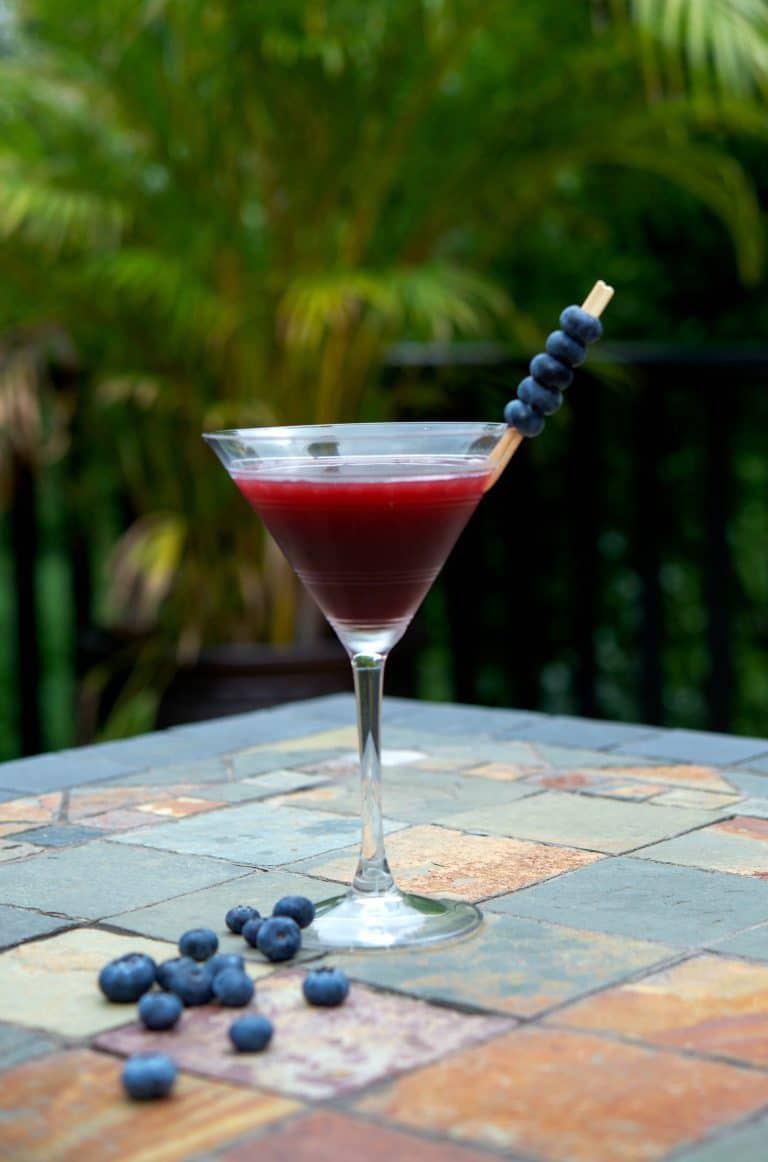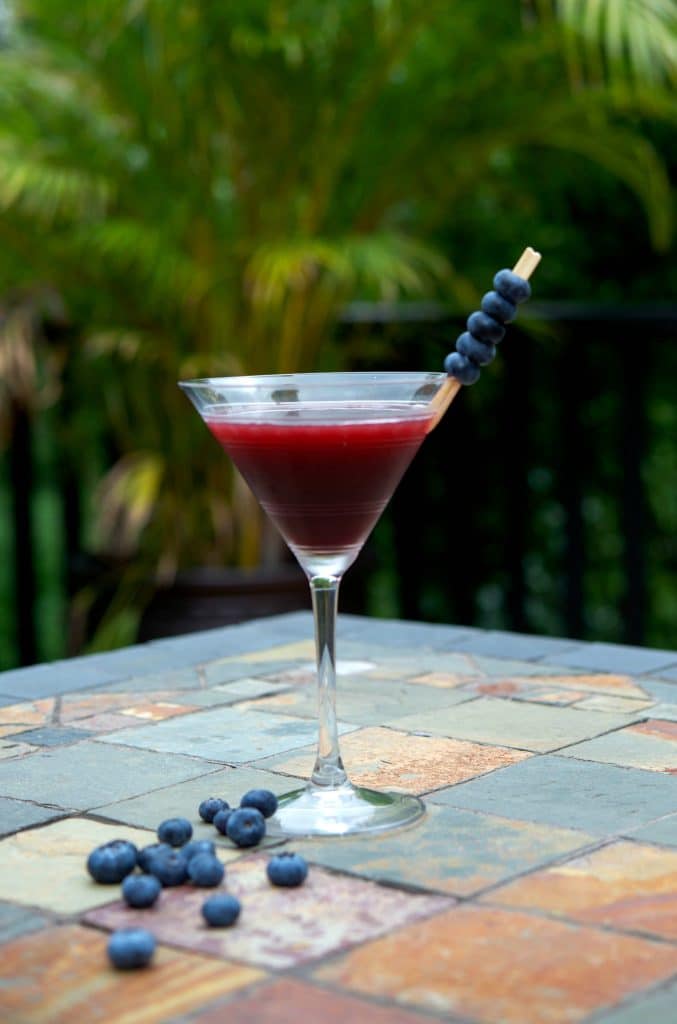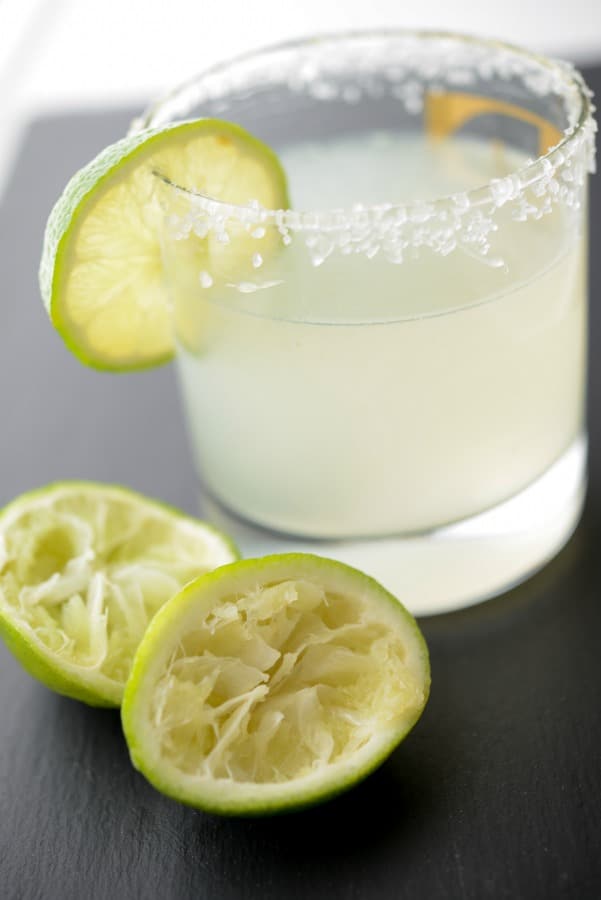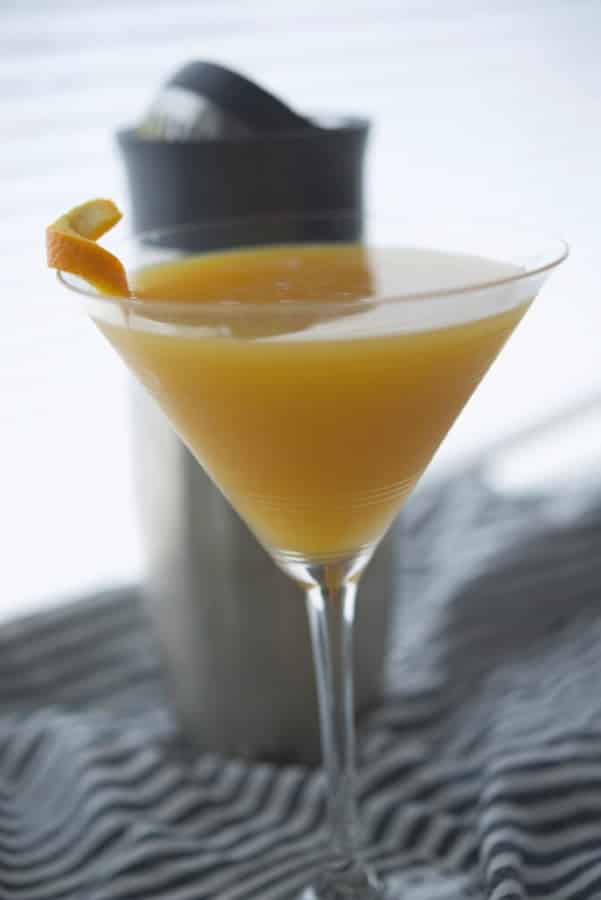 Connect with me on Social Media