Make one of your favorite childhood cookies, Girl Scout Tagalongs, at home with three simple ingredients.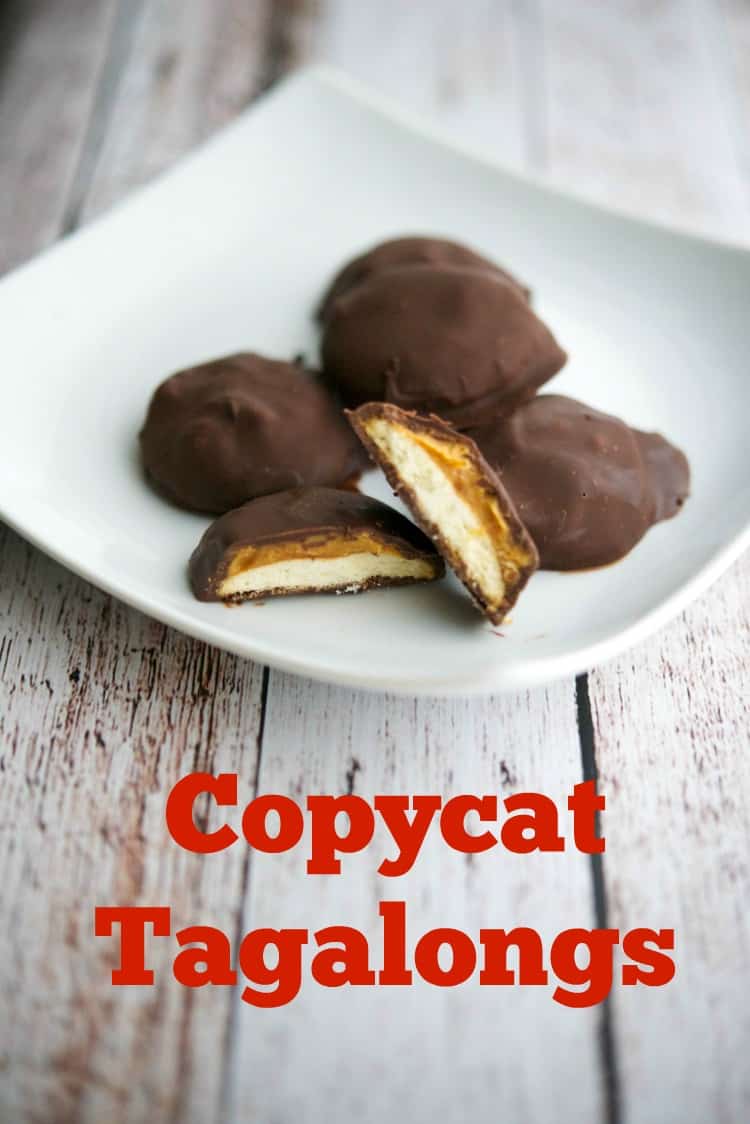 This month I decided that I would finally get around to making some of those fantastic looking recipes I find on Pinterest. You know the ones you covet all year in that special board of "things to make"; then never really getting around to making them. Yeah those. I wanted to make a quick dessert recently to bring over to a friends house for a get together and decided to make these Three Ingredient Tagalongs by Back for Seconds.
You have to try these Copycat Tagalongs from @BackForSeconds..SO GOOD!
Click To Tweet
Tagalongs are one of my favorite Girl Scout cookies and these looked so good. Who doesn't love any recipe that only contains three ingredients? Stephanie sold me hook, line and sinker. For these cookies all you need are Nilla Wafers, creamy peanut butter and melted chocolate.
Sign up for my weekly newsletter to get
 the latest recipes and receive
 a FREE eBook! 
Her recipe only makes 10 cookies so I quadrupled it and made a few changes.
I used Reduced Fat Nilla Wafers
I used semi sweet chocolate; then added a few drops of coconut oil (or you can use another light oil) to help thin it out a bit; which makes it a little easier to coat the cookies.
After placing the peanut butter on top of the Nilla Wafer, I froze them. I find that it's easier to dip things into melted chocolate when they're frozen so give yourselves an extra 15-20 minutes of resting freezer time in between.
After the cookies are dipped, I kept them in the refrigerator. I found that because it's warmer outside, they were melting when I kept them at room temperature.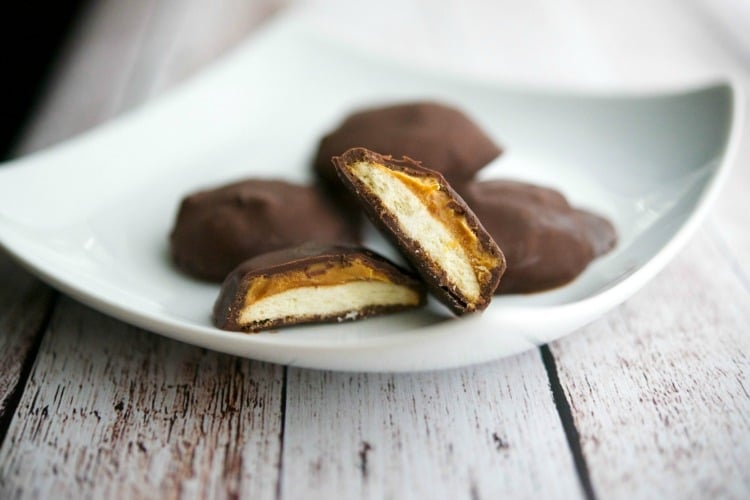 So you know how I said I was going to bring these as a dessert? Yeah, that never happened. I made them the day before and little by little the plate of 40 cookies got smaller and smaller until I got up the next morning before we were ready to leave and there were only 10 left on the plate. I swear people, if you would have told me girls eat as much as boys I would never have believed you. I don't know where they put it all!  So I decided to make my No Bake Limoncello Pie instead and this time used all lemon juice instead of half limoncello and half lemon juice and it came out fantastic!
To make this recipe, visit Stephanie over at Back For Seconds, you'll be glad you did. ~Enjoy!
Connect with me on Social Media