Make PF Changs discontinued dessert menu item, Apple Chai Cobbler with fresh apples and chai spices; topped with a buttery coconut oat topping.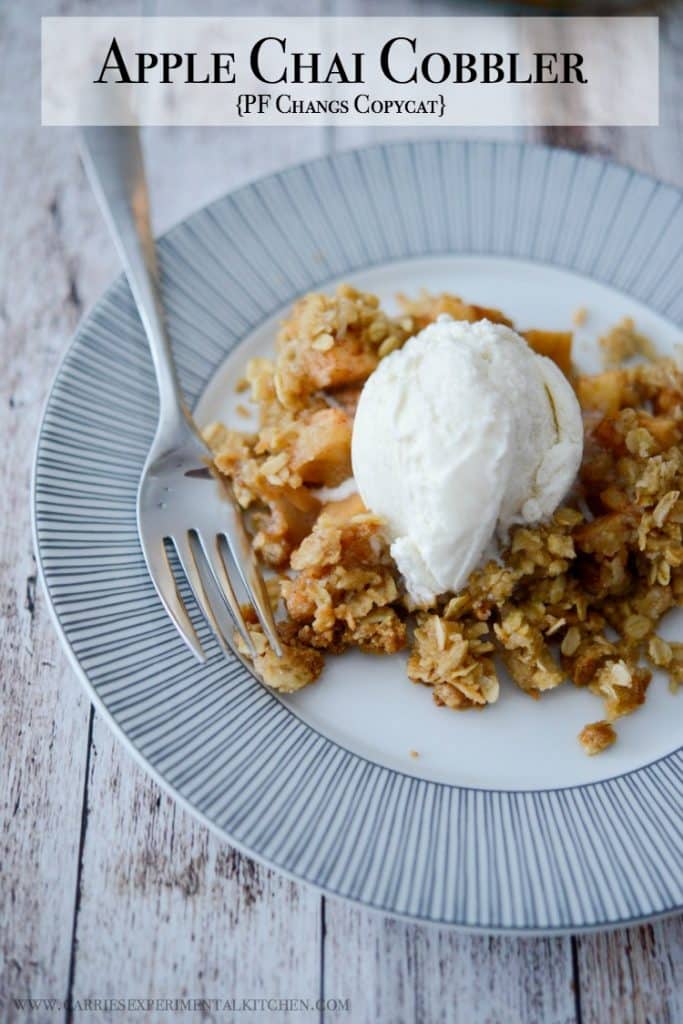 You all know how much I love to replicate recipes from popular restaurants at home right? Well, my family and I recently had dinner at PF Changs before our daughter went back to college after Spring break and dined on our usual Mongolian Beef, Crispy Honey Chicken and Pad Thai.
I normally don't eat dessert, but saw they had a new menu item called Apple Chai Cobbler that sounded fantastic. My kids, of course, opted for the Banana Spring Rolls with Pineapple Coconut Ice Cream.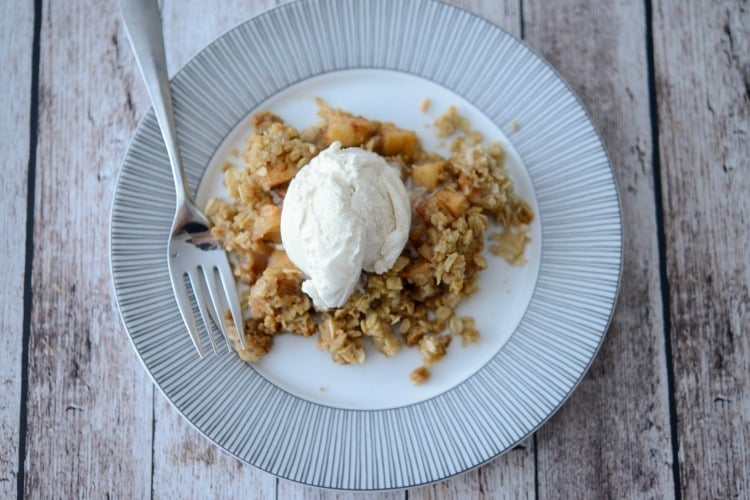 What is apple chai cobbler?
The dessert was described as "warm apples mixed with chai spices, topped with a crispy oat and coconut crumble and vanilla bean ice cream". Since I love fruit desserts, more so than most gooey cakes or ice cream, I knew I would probably love this one.
I also knew that since it was a new menu item, there probably weren't that many copycat recipes floating around the internet yet.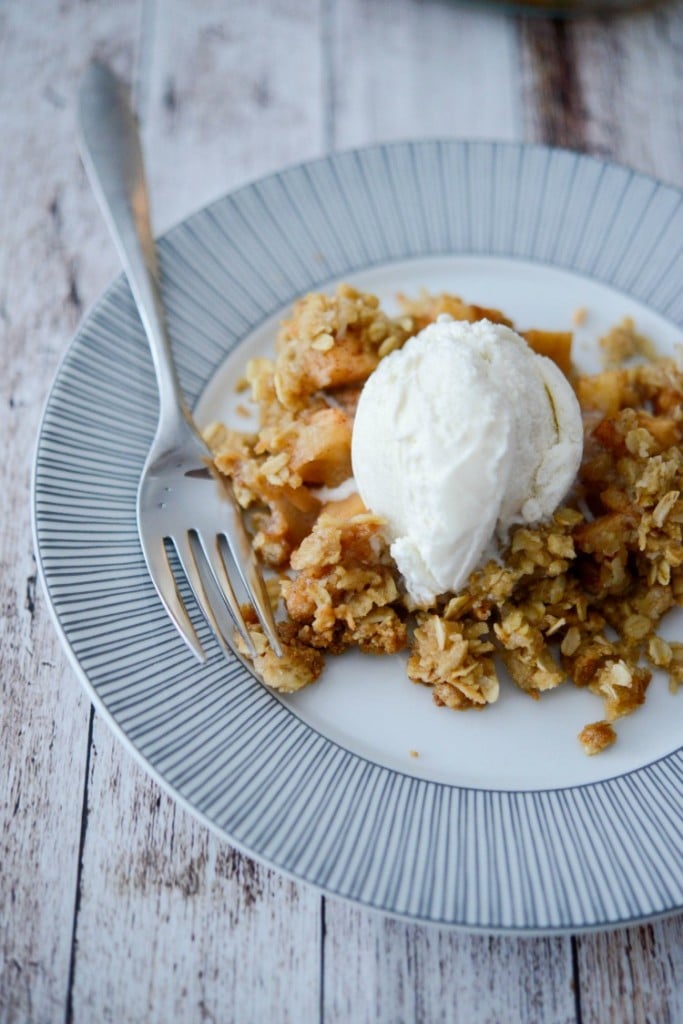 This crisp came out and tasted exactly as described; though I was a bit confused. I probably would consider this more of a "crisp" than a "cobbler", since cobblers generally have a doughy top and not a crumb topping, but who am I to complain.
Either way this Apple Chai Cobbler was served warm with creamy vanilla bean ice cream and was out of this world delicious. I knew right then and there that I could definitely replicate this dessert at home.
It didn't take me long (literally 5 days) to pop my own Apple Chai Cobbler into the oven. I can't say for sure exactly how PF Changs made theirs, but my version came out spot on!
The only difference I made was the way it was served since I didn't have pretty ceramic tart dishes, so I made a larger batch (family style) and baked mine that way. I hope you get a chance to try this recipe for yourself, it's SO good and trust me, it didn't last very long either. ~Enjoy!
Sign up for my weekly newsletter
and receive
a FREE eBook!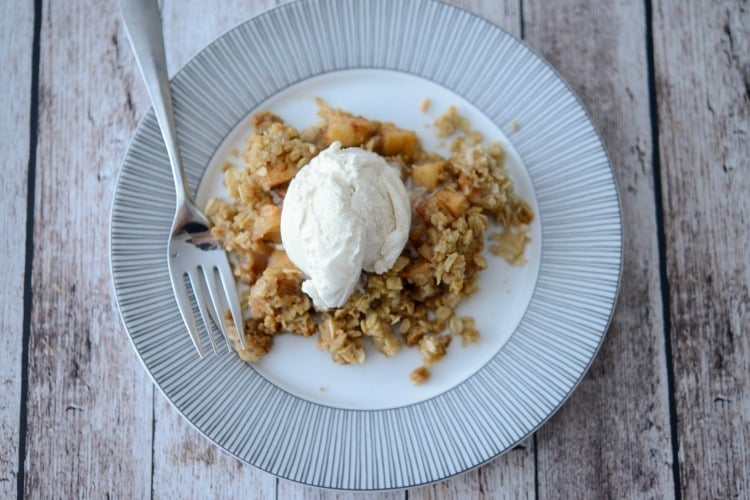 Instructions
Preheat oven to 375 degrees F.

Combine all of the filing ingredients together in a bowl; mix well. Place the mixture in an oven safe dish.

In a separate bowl, combine all of the topping ingredients; mix well. Place the crumbs on top of the apple mixture.

Bake for 35-40 minutes or until the apples have softened. (use the tip of a sharp knife and if it comes out smoothly with no resistance, the apples are done.). Serve alone or with ice cream.
Did you make this recipe?
Share a comment on the blog or mention @CarriesExpKtchn on Instagram!
Visit the

recipe index

to search for more recipes by category.

Related Recipes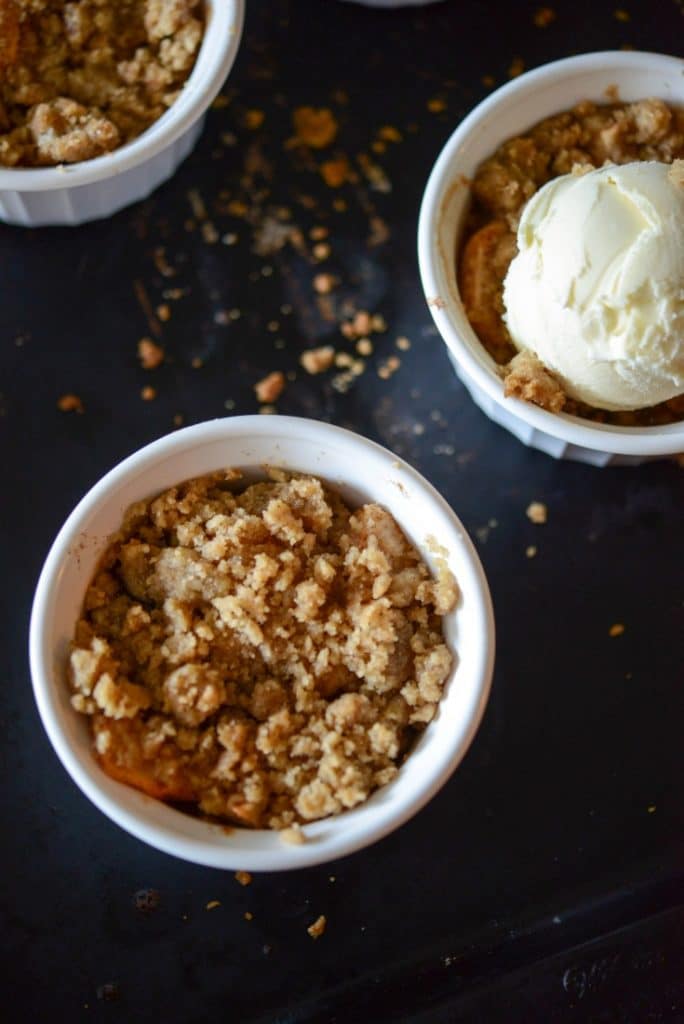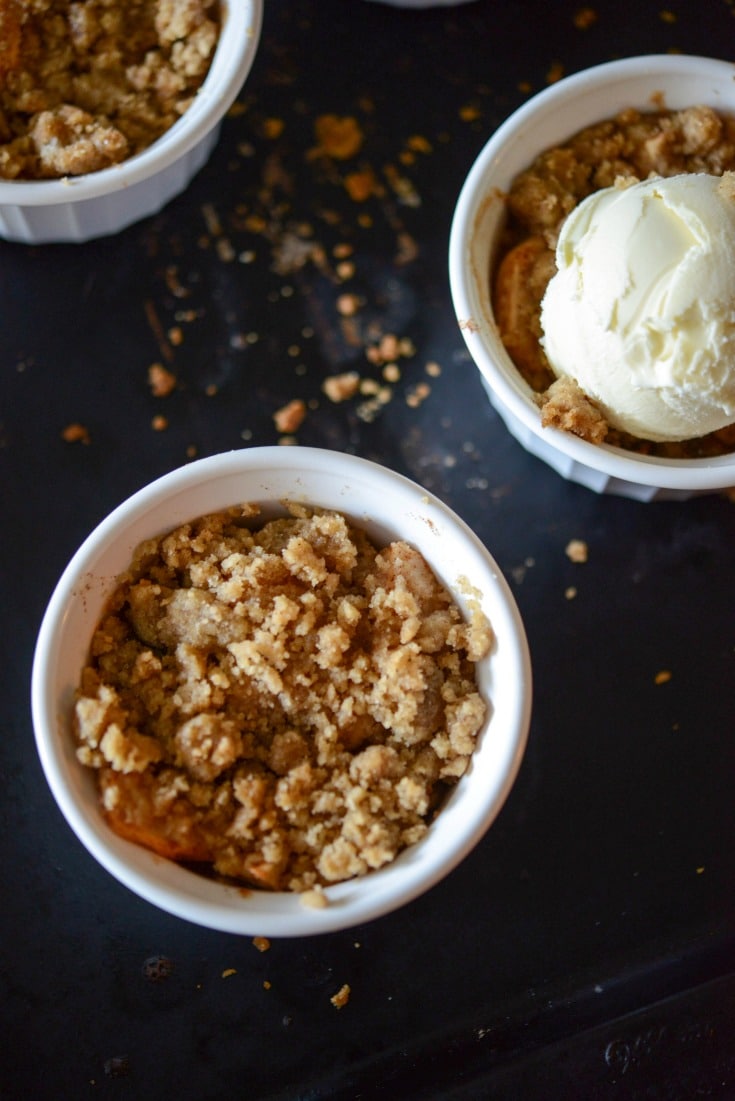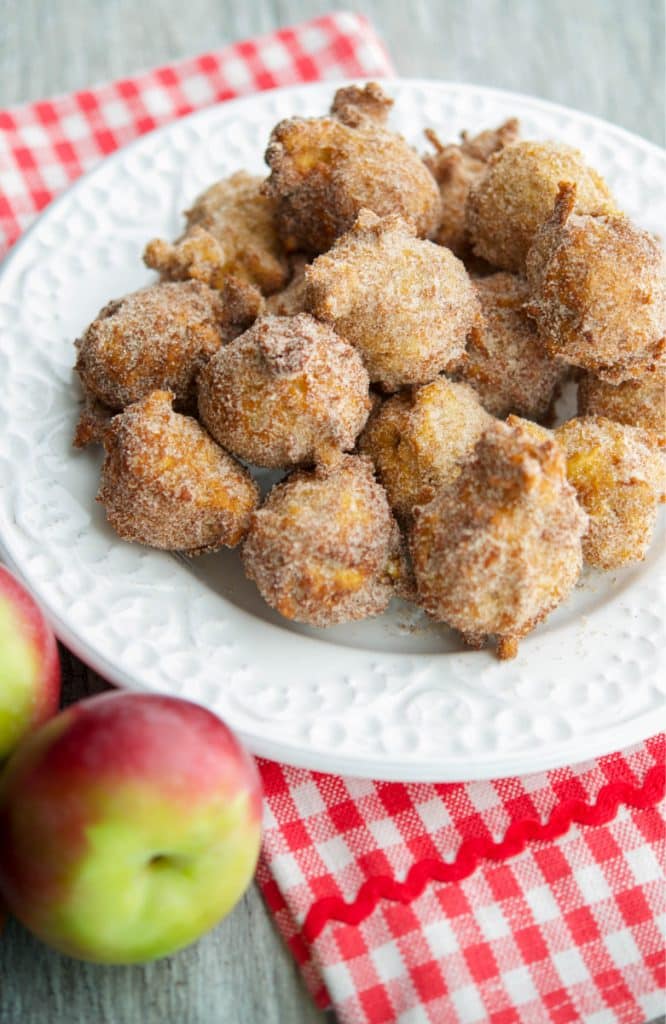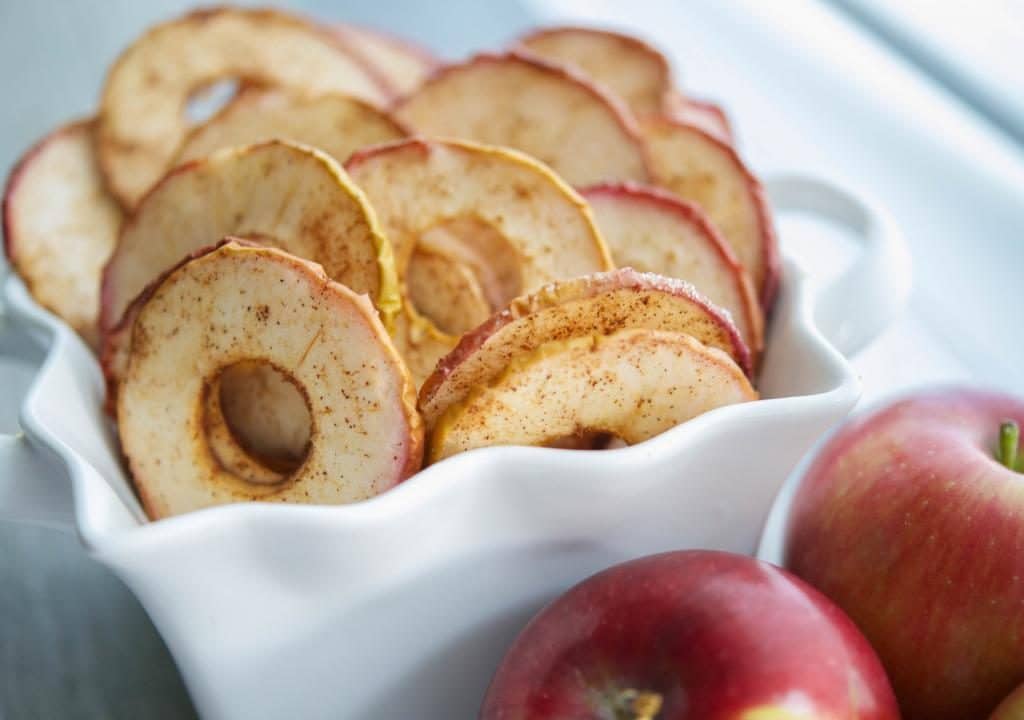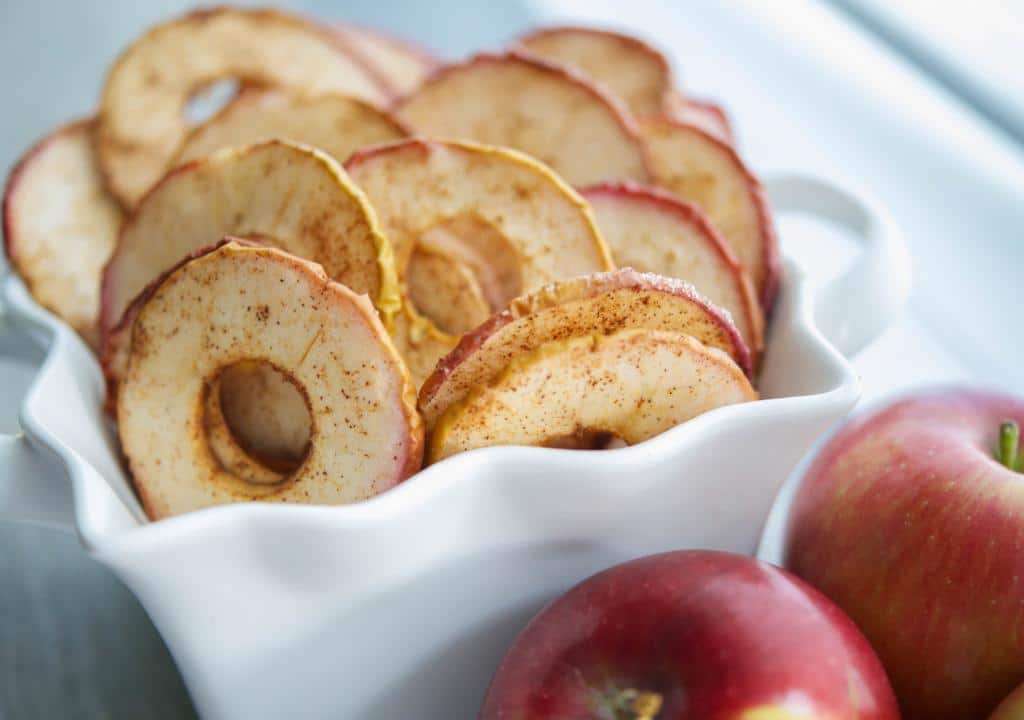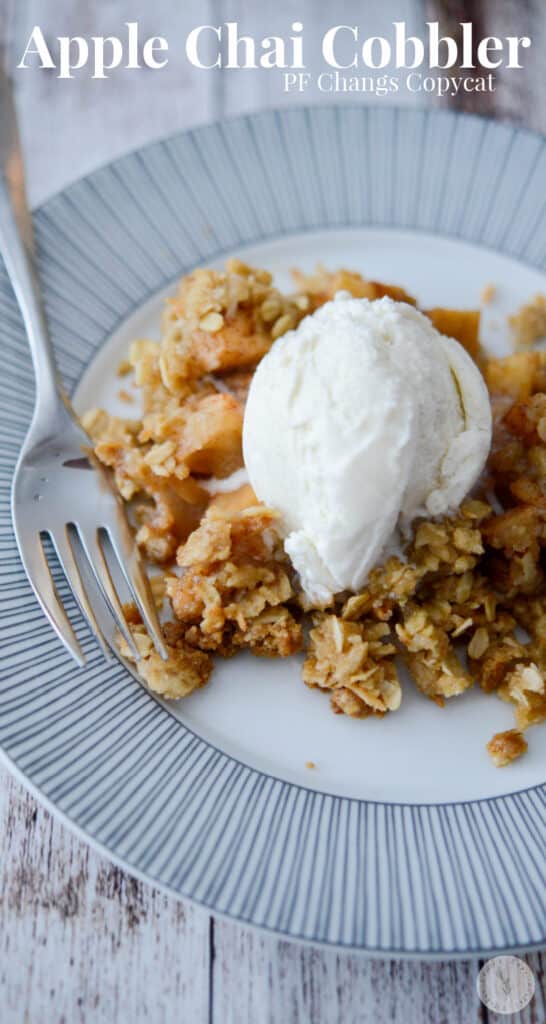 Connect with me on Social Media