Boneless center cut pork chops pan seared on top of the stove with fresh, white mushrooms in a light Dijon mustard sauce.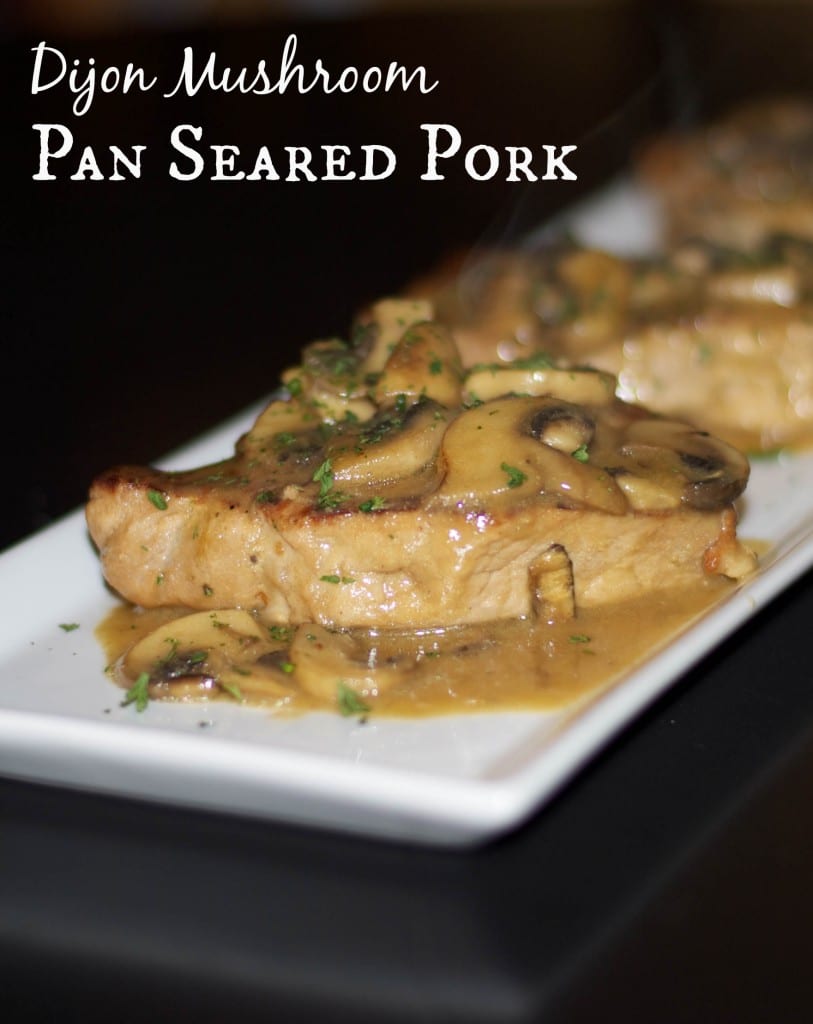 If you're looking for a meal that is easy to prepare, yet looks like you've been slaving in the kitchen for hours, then this recipe for Dijon Mushroom Pan Seared Pork is it.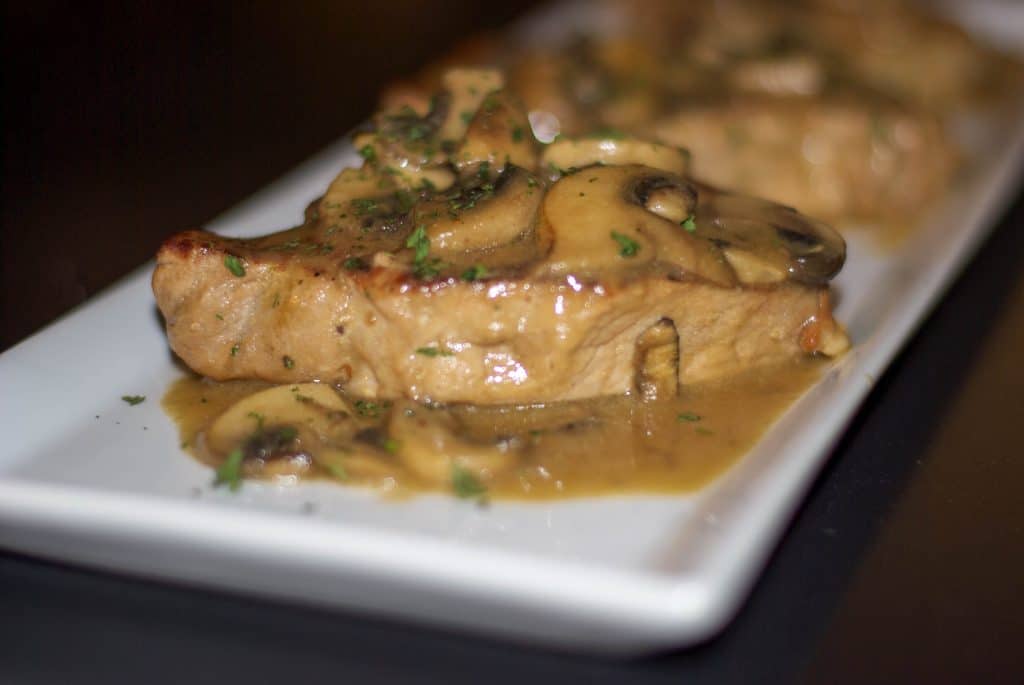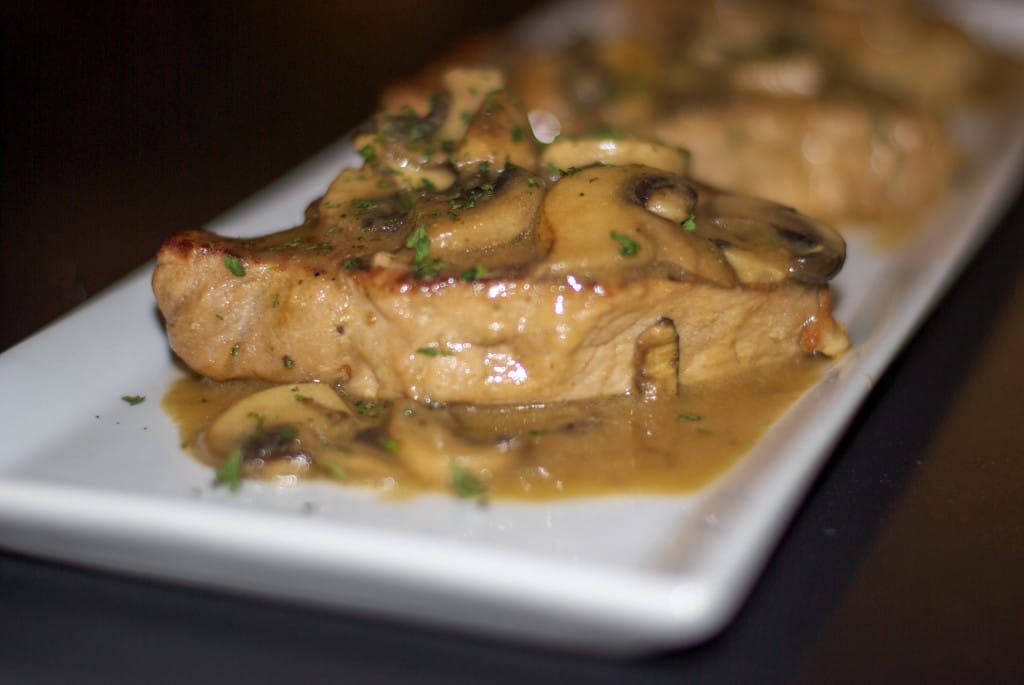 By pan searing the pork first, you are caramelizing the outer layer of the meat and sealing in the natural juices. Finish it with a few ingredients you already have in your pantry and dinner is served.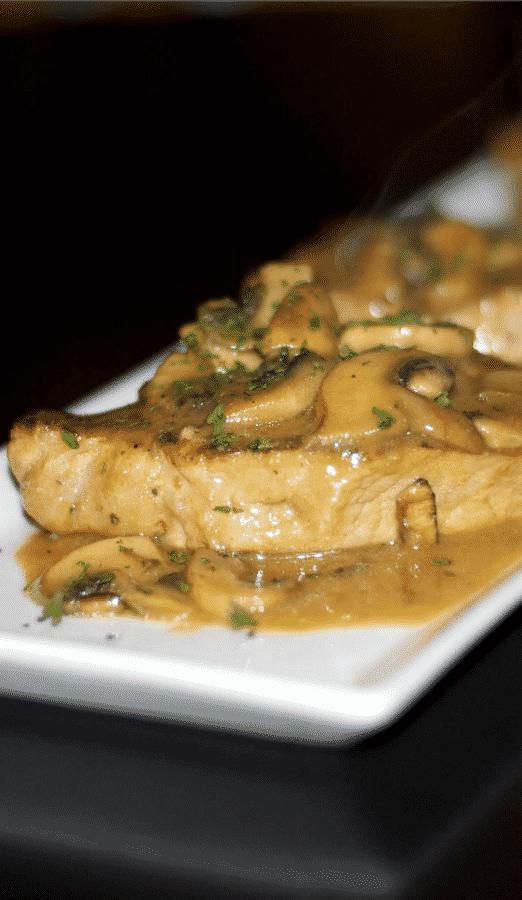 This recipe takes about 1/2 hour to make (depending on the thickness of your pork chops) and is super flavorful. Enjoy!
Sign up for my weekly newsletter to get
 the latest recipes and receive
 a FREE eBook! 
Dijon Mushroom Pan Seared Pork
Pork pan seared with Dijon mustard and fresh mushrooms in a light sauce.
Instructions
Heat the oil and butter in a large saute pan or Dutch oven.

Trim any fat from your meat, then add to the hot pan.

Allow the meat to brown on each side until it has cooked through. (Depending on the thickness of the cut and how you prefer your meat cooked, it could be anywhere from 5-10 minutes).

Remove the pork from the pan, cover and set aside.

Add your mushrooms to the pan and allow to soften, then add the flour and mix well.

Next, add the mustard and chicken broth; mix well and bring to a boil.

Add meat back into pan, reduce heat and simmer for 15-20 minutes.
Visit the 

recipe index

 to search for more recipes by category.

Connect with me on Social Media