Sun Dried Tomato & Asiago Cheese Pasta Salad made with bow tie pasta, oil packed sun dried tomatoes, freshly shredded Asiago PDO cheese and basil in a balsamic vinaigrette.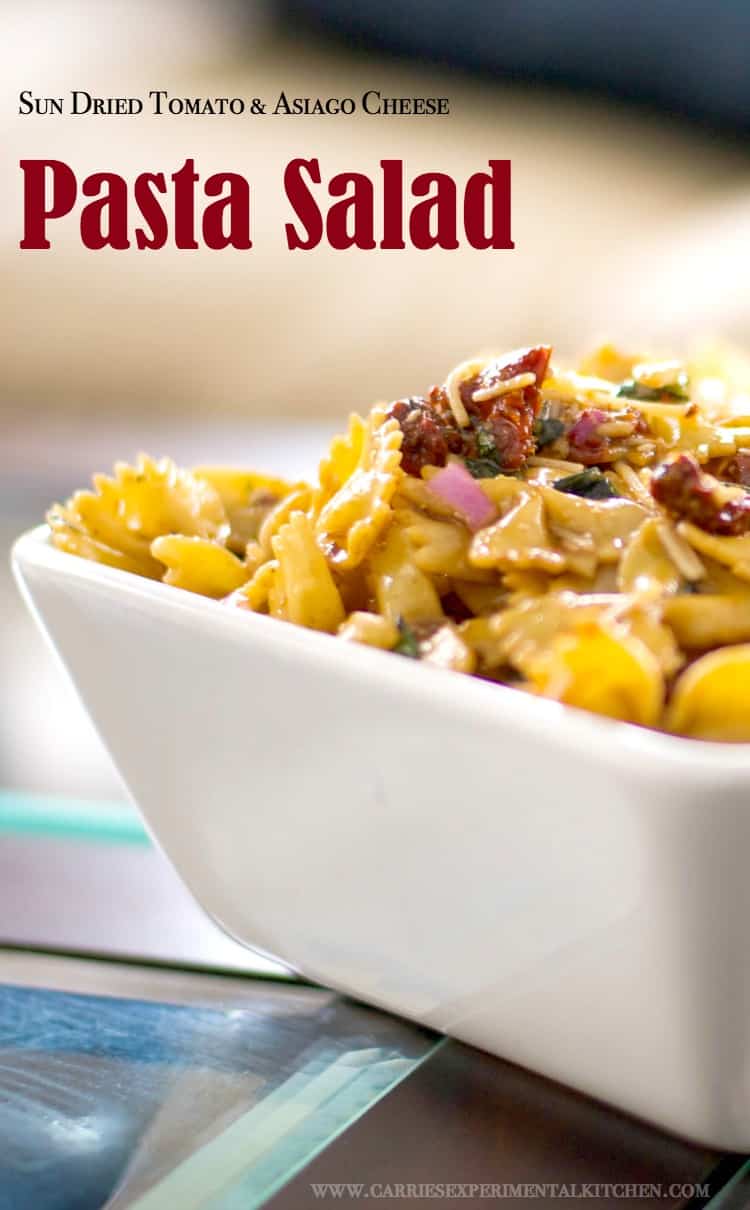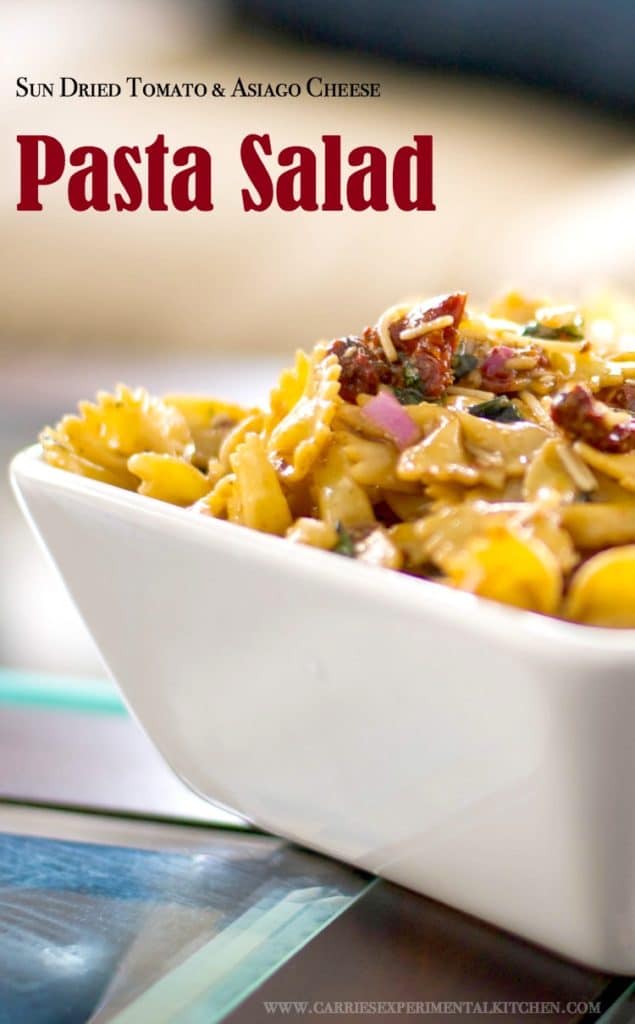 This Sun Dried Tomato & Asiago Cheese Pasta Salad is definitely a salad that I'm going to have to make again and again; especially since I only tasted a small forkful of it!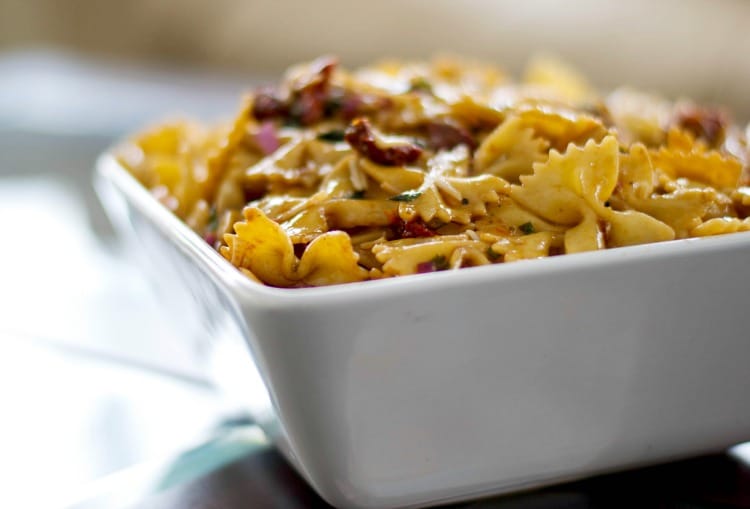 Our cheerleading booster club was hosting a ladies night out event in December and I wasn't able to attend, but I signed up to bring a salad. I wanted it to be vinaigrette based salad as it was going to be sitting out for a couple of hours and from what I was told, it was a huge hit.


For this salad you'll need bow tie pasta, sun dried tomatoes packed in oil, red onion, fresh basil, Asiago cheese, Good Seasons Italian Dressing mix and balsamic vinegar. I generally like to use fresh sun dried tomatoes instead of those packed in oil, but I figured I could use this oil to give the salad a little more flavor. ~Enjoy!
Sun Dried Tomato & Asiago Cheese Pasta Salad
1 lb. Farfalle Pasta (I used Barilla)
1/4 c. Red Onion, chopped
1-8oz. Jar Sun Dried Tomatoes in Oil, diced
1/3 c. Fresh Basil Chopped
1/2 c. Asiago Cheese, shredded
1 Package Good Seasons Italian Dressing Mix
1/3 c. Balsamic Vinegar
Directions:
1. Cook pasta according to package directions, rinse under cold water and cool.
2. Place the pasta in a large bowl and add the sun dried tomatoes, onions, basil, cheese, dressing mix, oil from the sun dried tomatoes and vinegar. Mix well. Makes 10 cups (20-1/2 cup servings)
*Nutritional Information per Serving: Calories 146, Carbs 21.1g, Fat 4.9g, Protein 5.3g, Fiber 1.4g
*Calculations based on ingredients entered into CalorieCount and may not be 100% accurate.
Enjoy!