Light, lemony and gluten free, this Flourless Lemon Almond Torte is the perfect dessert.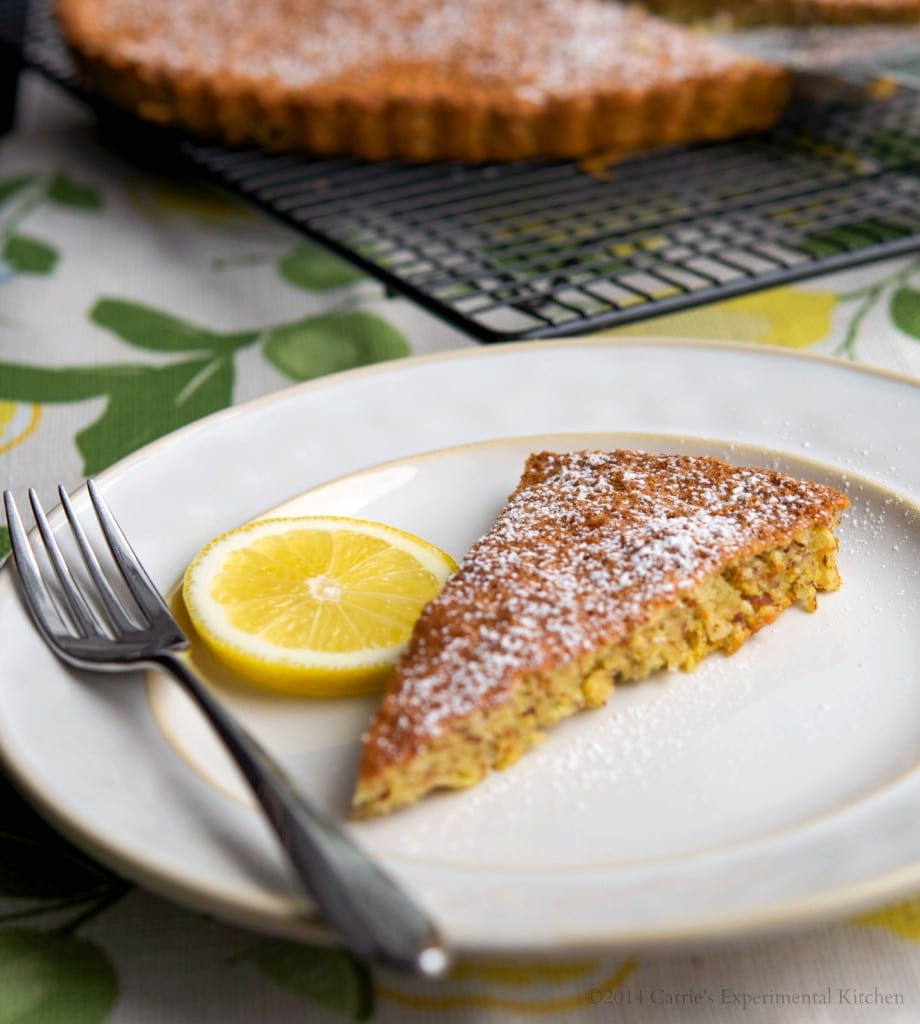 When we were in Barcelona a few summers ago, we dined at a local restaurant near the water. The meal was incredible and afterwards, while the waitstaff was getting our coffee, they placed a dessert on the table for us to pick on called gató while we waited. It was a flourless lemon almond dessert that they cut into small squares and was delicious. I had wanted to make it when we got home, but had forgotten about it until I came across a recipe that looked similar in a special edition of Bon Appetit Tastes of the World insert.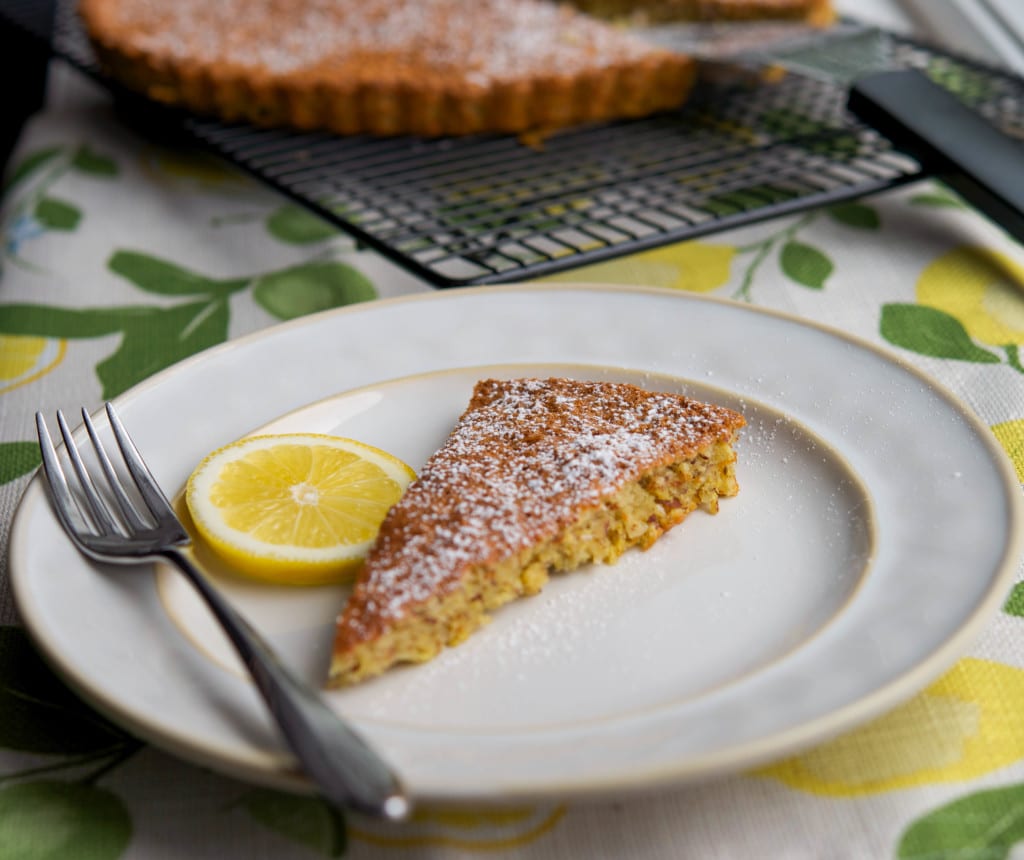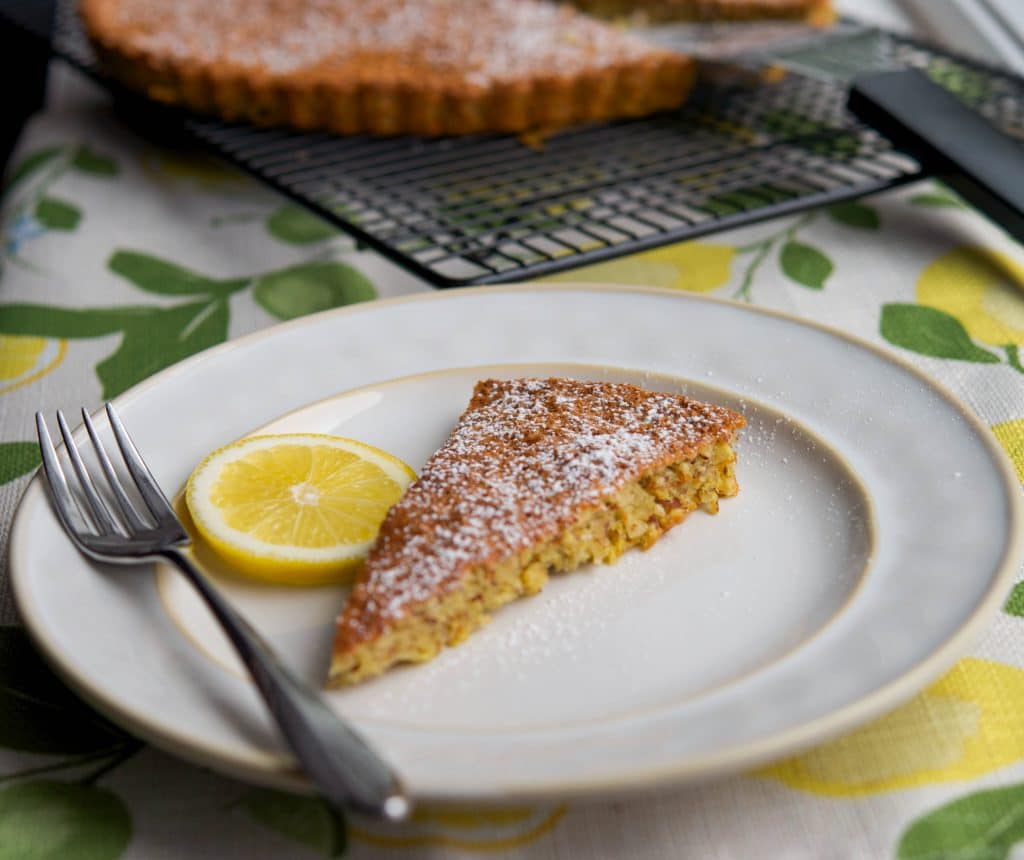 This Flourless Lemon Almond Torte was deliciously light and VERY easy to make. I also loved how it had a minimal number of ingredients. Five to be exact and I had everything I needed already in the house: almonds, lemon, eggs, sugar, and cinnamon. It's also gluten free, which is an added bonus and I enjoyed mine with a cup of hot tea. ~Enjoy!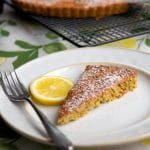 Flourless Lemon Almond Torte
Adapted from Bon Appetit Light, lemony and gluten free, this Flourless Lemon Almond Torte is the perfect dessert.
Ingredients
1 1/2

c

. Slivered Almonds

8

tbsp

. Granulated Sugar

divided

4

Large Eggs

separated

2

Lemons

zest only

1/2

tsp

. Ground Cinnamon

Cooking Spray
Instructions
Preheat oven to 375 degrees and spray 11" tart pan with cooking spray.

Grind the almonds and 2 tbsp. sugar in a food processor. Set aside.

Combine egg yolks, 2 tbsp. sugar, lemon zest and cinnamon in a large bowl; then beat with an electric mixture on medium speed for 2 minutes.

Next, fold in the almond mixture.

In a separate bowl with clean beaters, beat egg whites until soft peaks form; then gradually beat in the remaining 4 tbsp. sugar.

Gradually fold the egg whites into the almond mixture; then transfer to your tart pan.

Bake 20 minutes or until tester inserted into the middle comes out clean. Cool before slicing.
Recipe Notes
Calories 106, Fat 7.5g, Carbohydrates 7.3g, Fiber 1.6g, Sugar 4.7g, Protein 4.7g
*Nutritional information provided by Calorie Count and may not be 100% accurate.