Applebee's may have taken these Green Bean Crispers with Lemon Garlic Aioli off of their menu, but you can still enjoy them at home!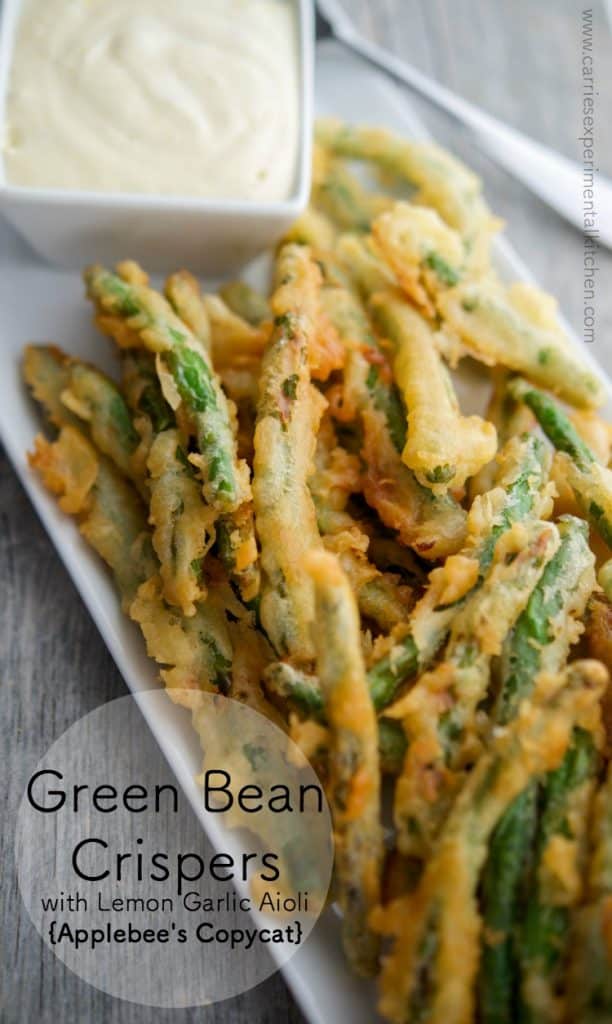 After a brief hiatus from the blog I'm back and ready to start experimenting again in the kitchen. When I was thinking about which recipe to share first, I automatically went to these Green Bean Crispers with Lemon Garlic Aioli; which is an Applebee's copycat recipe.
During the break, we drove to Florida from New Jersey to see my Mom for her 70th birthday. Since we weren't going to have much time, we decided to leave early in the morning.
We left at 3am the day after Christmas for our 19 hour trip to AMI, before going to Disney to ring in the new year with friends.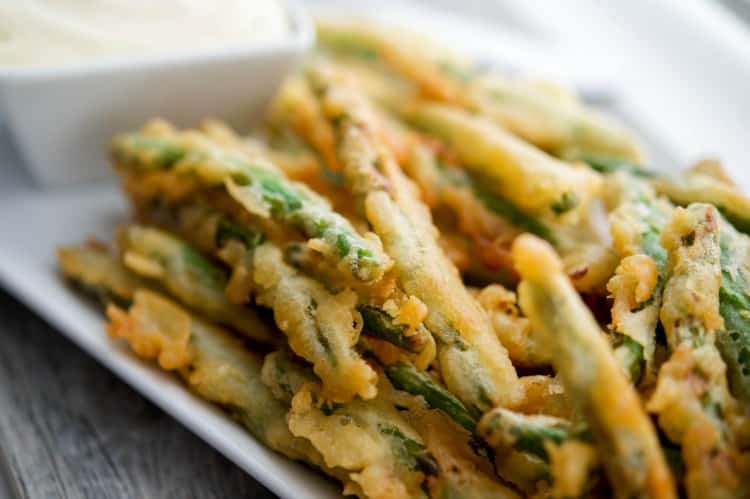 We had four drivers so we figured we could all take turns, but the kids wound up sleeping most of the way and my eyes aren't what they used to be; especially at night on long highway drives so hubby did most of the driving.
We were fine until we hit South Carolina; which had other plans for us that day because it took us over 7 hours to get through 198 miles. Seriously SC, please put in 3 lanes on 95 like the rest of the states, I beg you! 🙂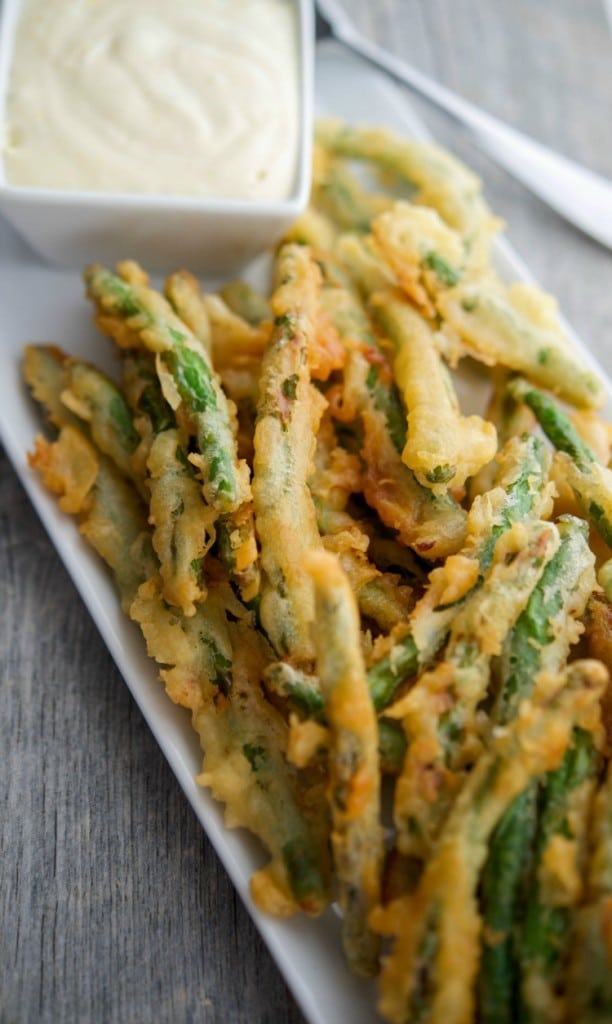 We finally made it to the end of Georgia (exit 3) by 9:15pm and decided to stop and sleep for the night since we were all exhausted and had another 5 hours ahead of us to go.
Besides, we had eaten lunch at noon and we were all starving and decided to stop at Applebee's before heading to the hotel. Once we got there, we ordered some apps to hold us over until our food came and of course, we had to get their Green Bean Crispers; which are one of our favorites.
I know these aren't the healthiest recipe to make; especially since coming off of the holidays, but I just had to share how easy they are to make at home and since you all seem to LOVE copycat recipes, I chose this one to experiment with first.
How do you Make Green Bean Crispers with Lemon Garlic Aioli?
All you need are fresh green beans, flour and a bottle of beer. That's it. Just mix the beer and flour, dip the beans into the batter and fry in some hot oil.
For the lemon garlic aioli, combine mayonnaise, lemon juice and zest, garlic and Dijon mustard in a mini food processor. It takes just a few minutes and can be made while the beans are frying.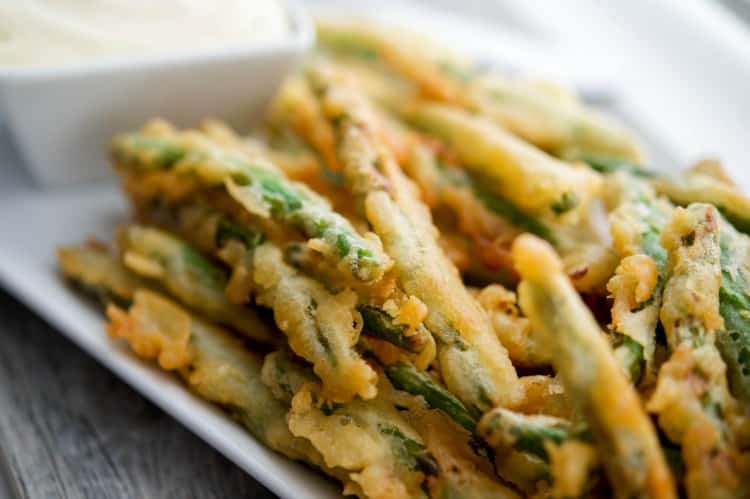 My family loved this recipe for Green Bean Crispers with Lemon Garlic Aioli. I have to say it did taste better fresh, hot out of the oil. When my family ate them, I had cooked them, refrigerated; then reheated in the oven and though they were still tasty, they were a bit more oily the second time.
The lemon garlic aioli gives these Green Bean Crispers a light, refreshing flavor and I hope you like them as much as we did. ~Enjoy!
Sign up for my weekly newsletter
and receive
a FREE eBook!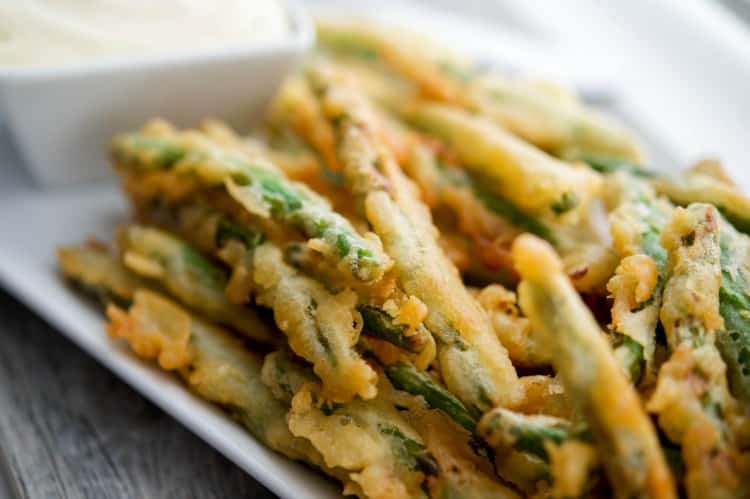 Ingredients
For the Green Beans
1

lb.

Fresh Green Beans, washed, ends trimmed

1

c.

All Purpose Flour

1 1/2

c.

Beer

1-2

c.

Canola Oil, for frying
For the Lemon Garlic Aioli
Instructions
For the Green Bean Crispers
Heat the oil over medium-high heat in a large saute pan. (You can also use a deep fryer)

Combine the flour and beer in a large bowl and mix well; removing the lumps. Add the green beans to the batter and coat.

Working in batches, place the green beans in the hot oil shaking off any excess batter before placing them into the pan. Cook 2-4 minutes then drain on paper towels; repeat for the remaining green beans.
For the Lemon Garlic Aioli
Combine all of the ingredients in a small food processor or blender and pulse on high until creamy. Can be made up to two days ahead and kept refrigerated.
Did you make this recipe?
Share a comment on the blog or mention @CarriesExpKtchn on Instagram!
Visit the

recipe index

to search for more recipes by category.

Related Recipes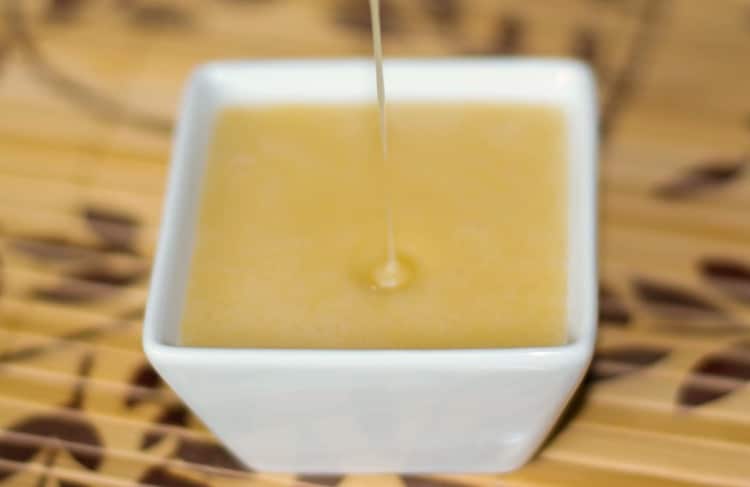 Oriental Dressing (Applebee's Copycat)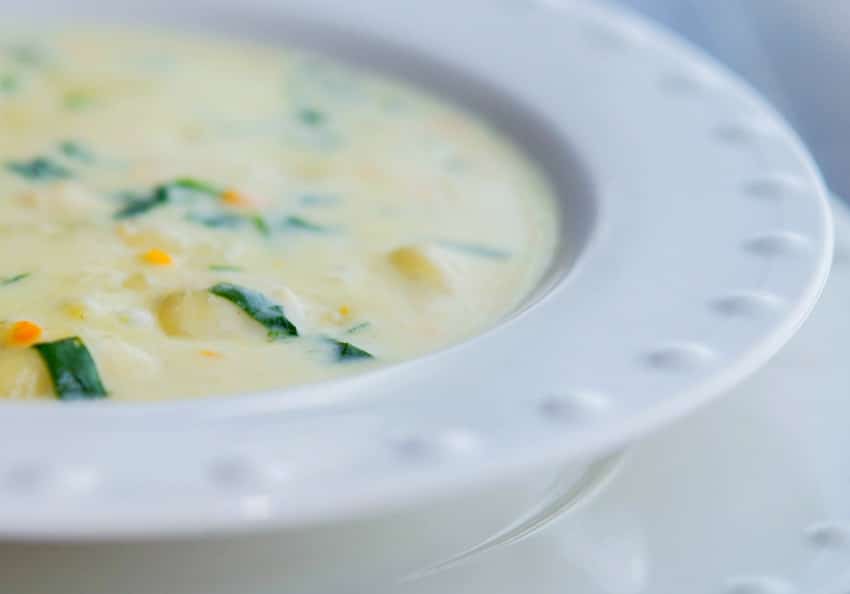 Olive Garden Chicken Gnocchi Soup (Copycat)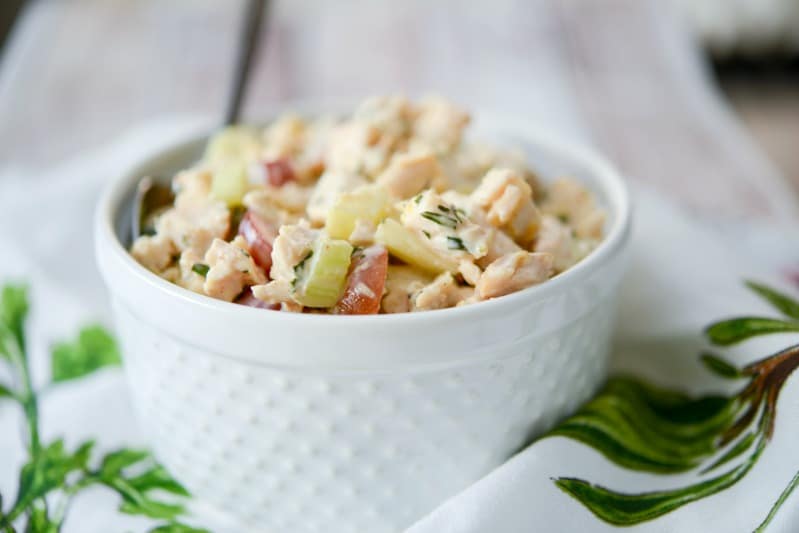 Napa Almond Chicken Salad (Panera Bread Copycat)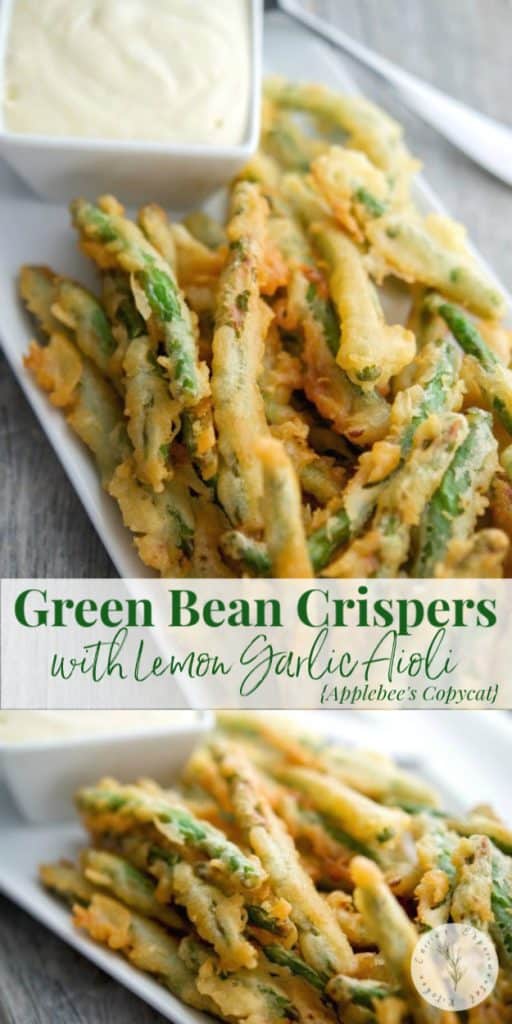 Connect with me on Social Media