Sweet mangoes and fresh, ripened Heirloom Jersey tomatoes stacked, then topped with a balsamic reduction.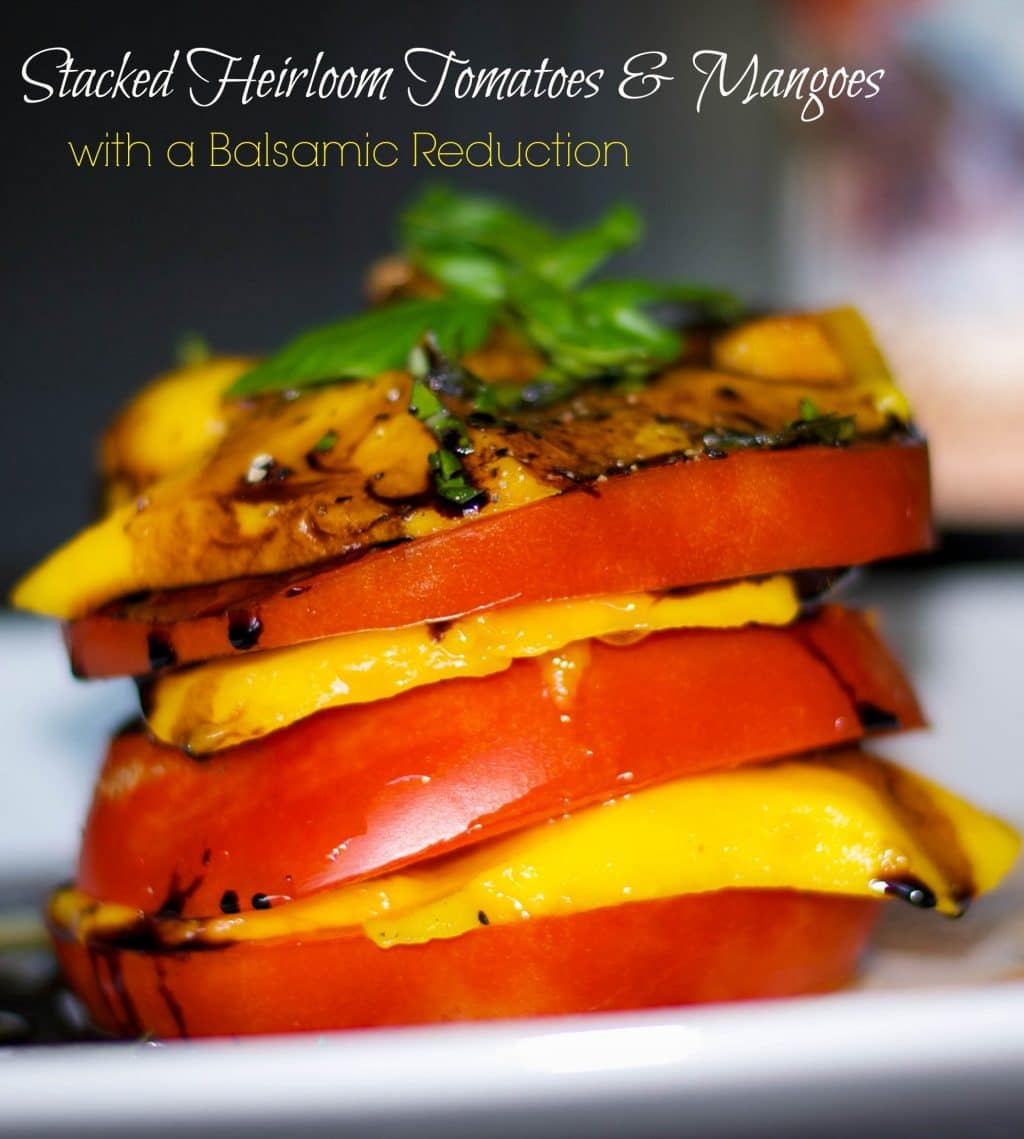 For my first recipe back in the kitchen, I polled some of you here on the blog and on Facebook and the majority wanted to see an appetizer as my first experiment.
So I decided to make something with the two ingredients for the places I spend the most of my time: New Jersey, with their fresh Heirloom tomatoes and Florida, where mangoes grow in abundance, and came up with this simple starter for Stacked Heirloom Tomatoes & Mangoes with a Balsamic Reduction.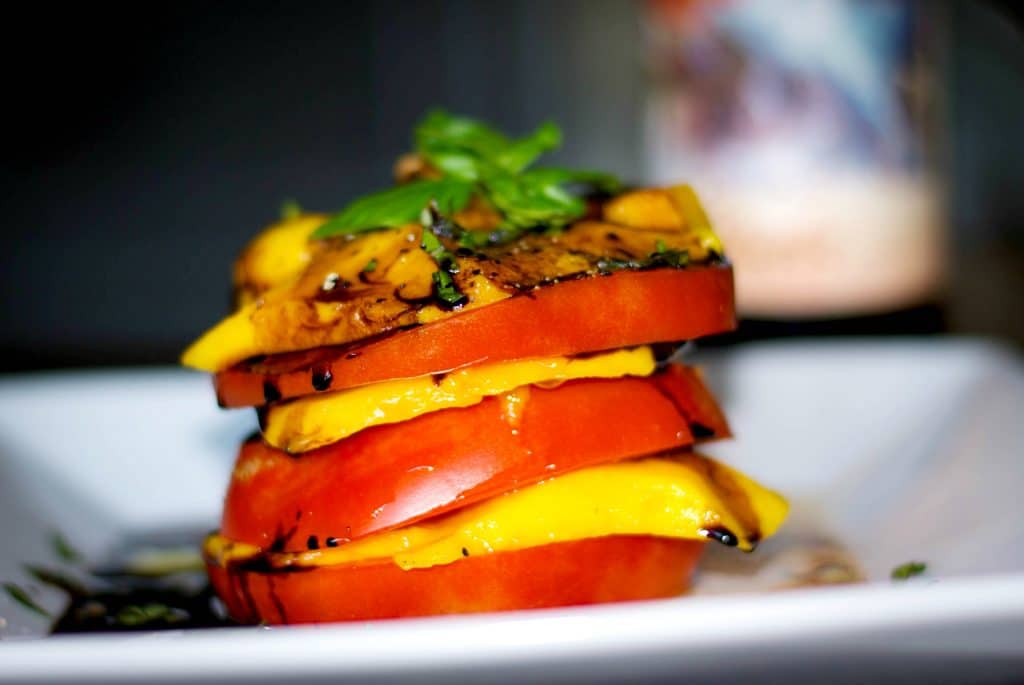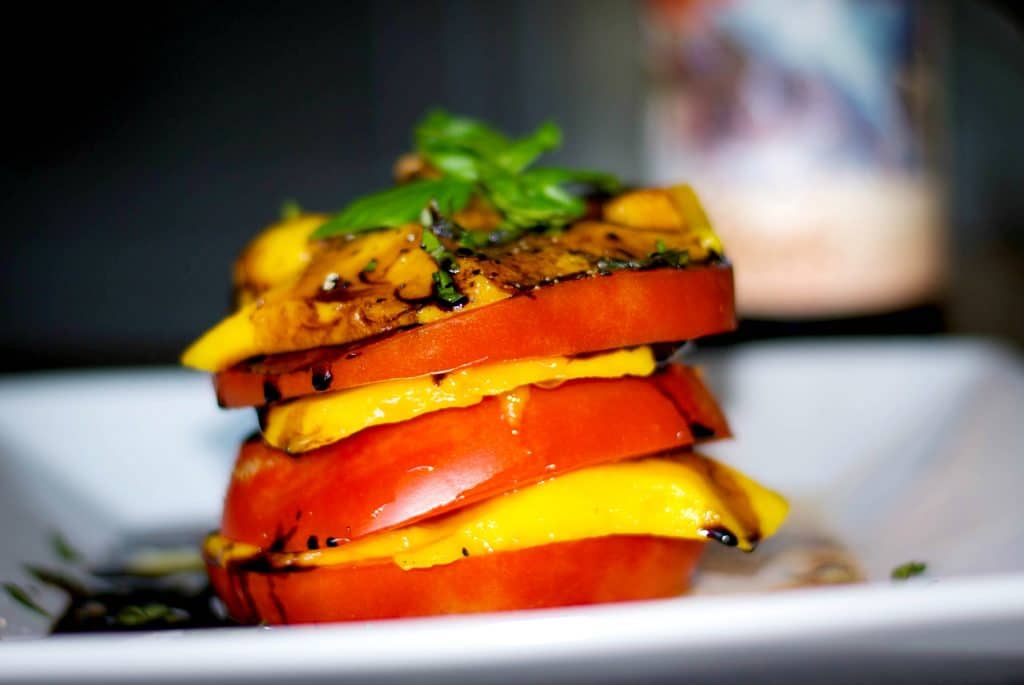 Sadly, my in-laws had to recently sell the home in Florida where we had this AMAZING mango tree that was so high you couldn't possibly get all of the mangoes off of it without a rig!
My entire family loves them and they're really not as difficult to cut as you may believe. There is a fairly large pit in the center though so you have to be careful when slicing.
What are some helpful tips?
1. WASH the skin before preparing to cut the mango. (Many people are allergic to the sap on the mango and causes a horrible rash…trust me, I've seen my husband get it several times!)
2. Slice off a thin piece so that you can lay the mango flat on a cutting board.
3. Continue to slice off pieces around the seed, then peel the skin off each piece and chop into smaller pieces. (*For this recipe, I sliced them into thinner pieces so that they would lay flat instead of chopping them into pieces)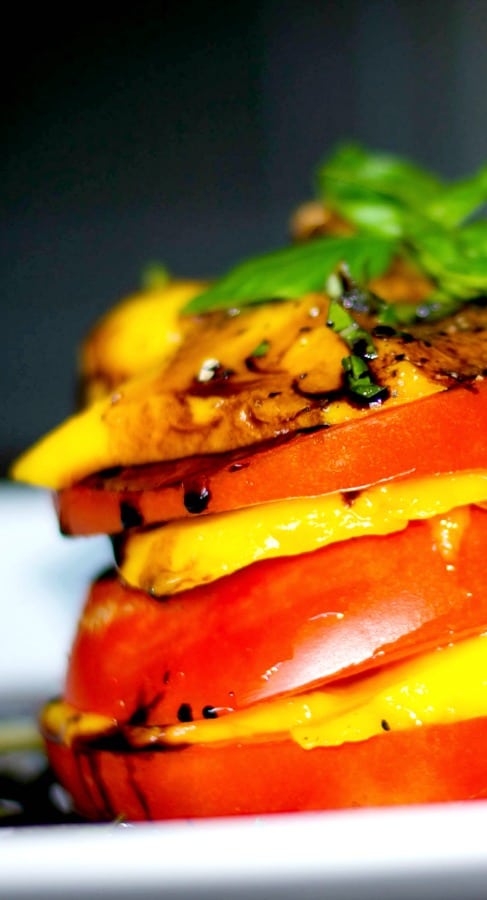 Stacked Heirloom Tomatoes and Mango was the perfect starter to kick off our meal on Sunday and was so aromatic with all of the different flavors melding together
Sign up for my weekly newsletter
and receive
a FREE eBook!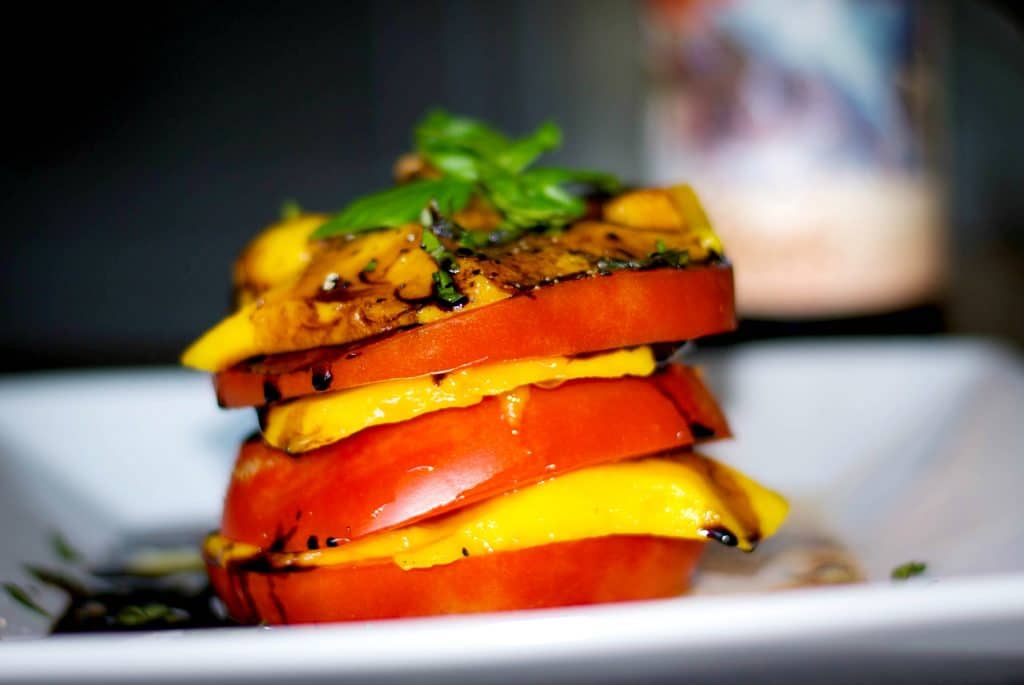 Instructions
Add balsamic vinegar to a saucepan and heat over medium heat for approximately 15 minutes or until vinegar has reduced and has thickened. Remove from heat and let cool.

While the vinegar is simmering, slice your tomato into 3-4 1/2" thick slices and set aside (number of slices will depend on how large your tomato is).

Slice the mango of off the pit into slices and set aside.

Next, stack your tomato, then mango and repeat. (I did three layers)

Season with salt and pepper then, drizzle some olive oil and the reduced balsamic vinegar on top. Garnish with fresh basil and chill until ready to serve.
Did you make this recipe?
Share a comment on the blog or mention @CarriesExpKtchn on Instagram!
Visit the

recipe index

to search for more recipes by category.

Related Recipes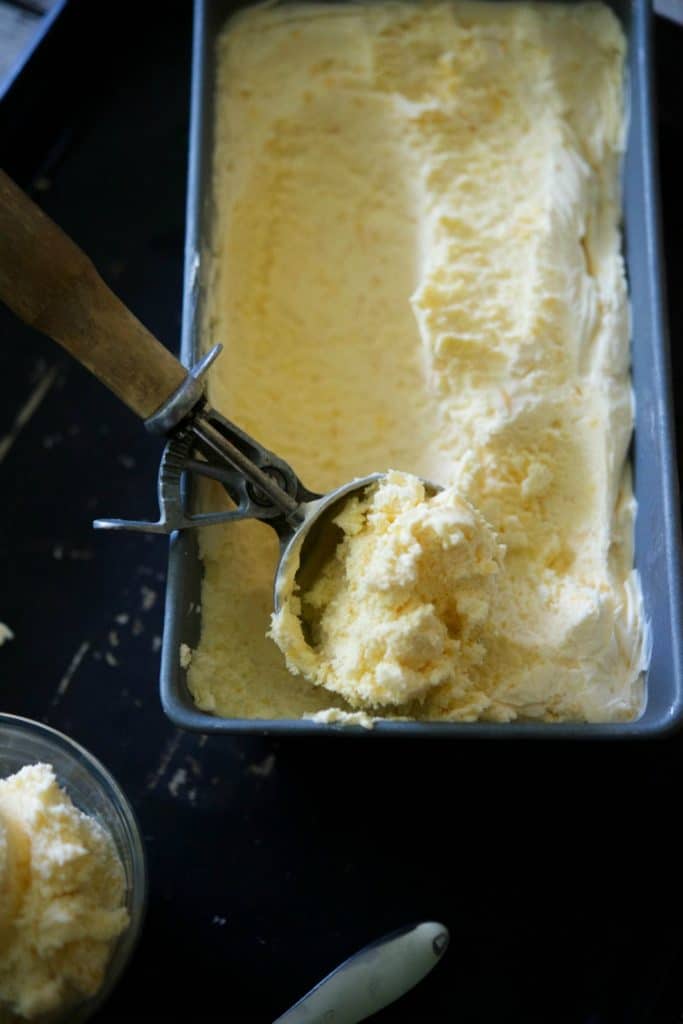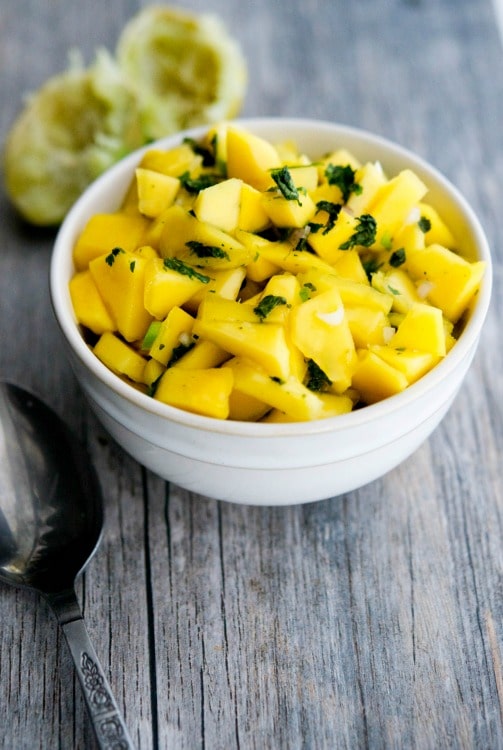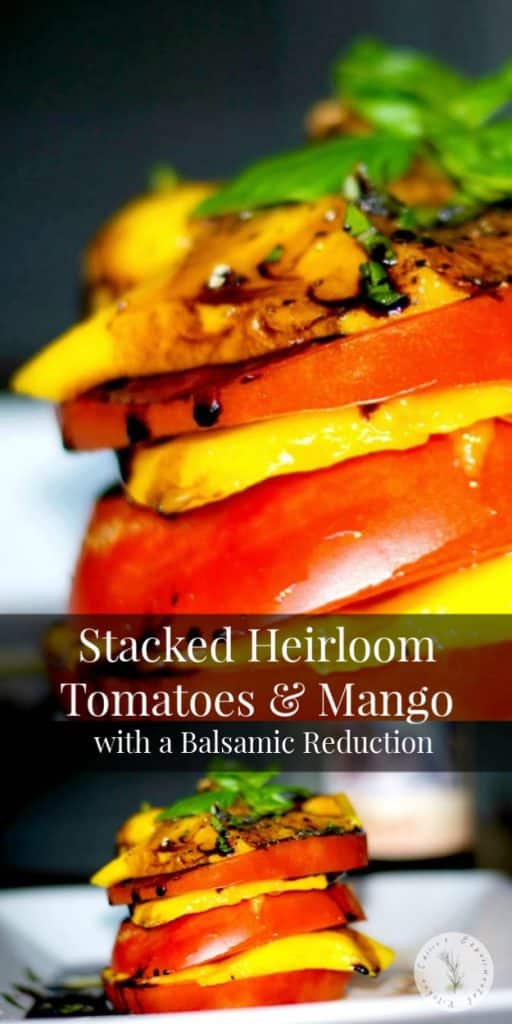 Connect with me on Social Media