Vegetable casseroles like this Horseradish Cheddar Cauliflower Gratin make a tasty side dish with a little extra added spicy flavor.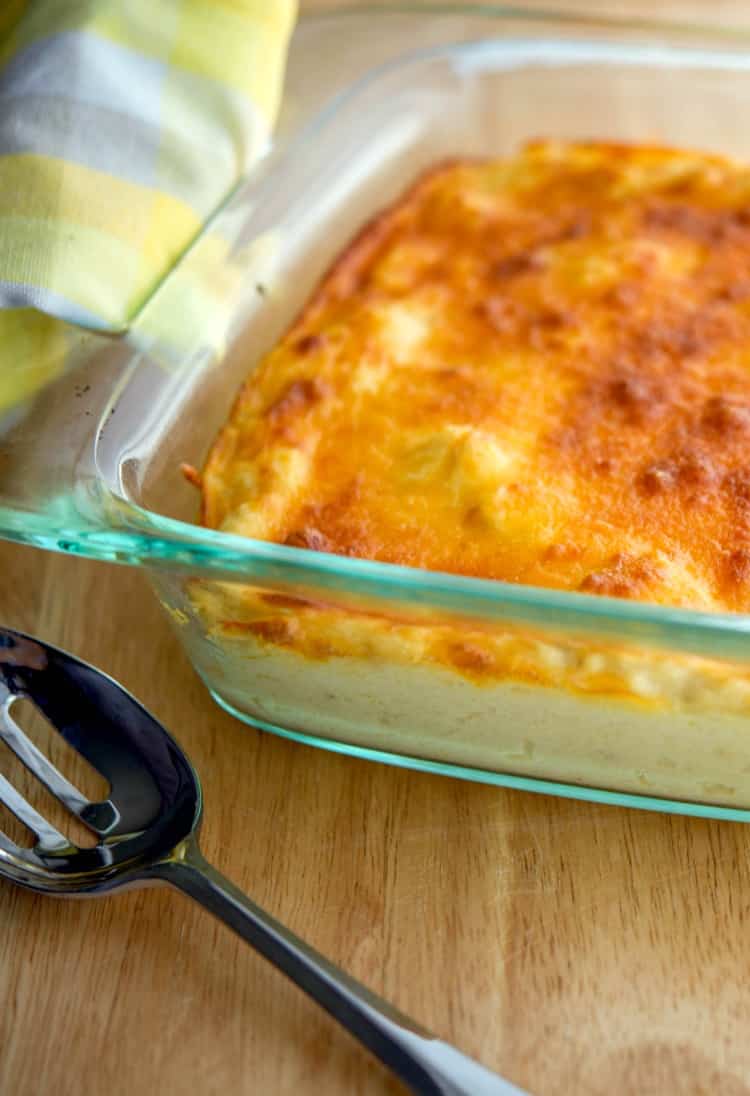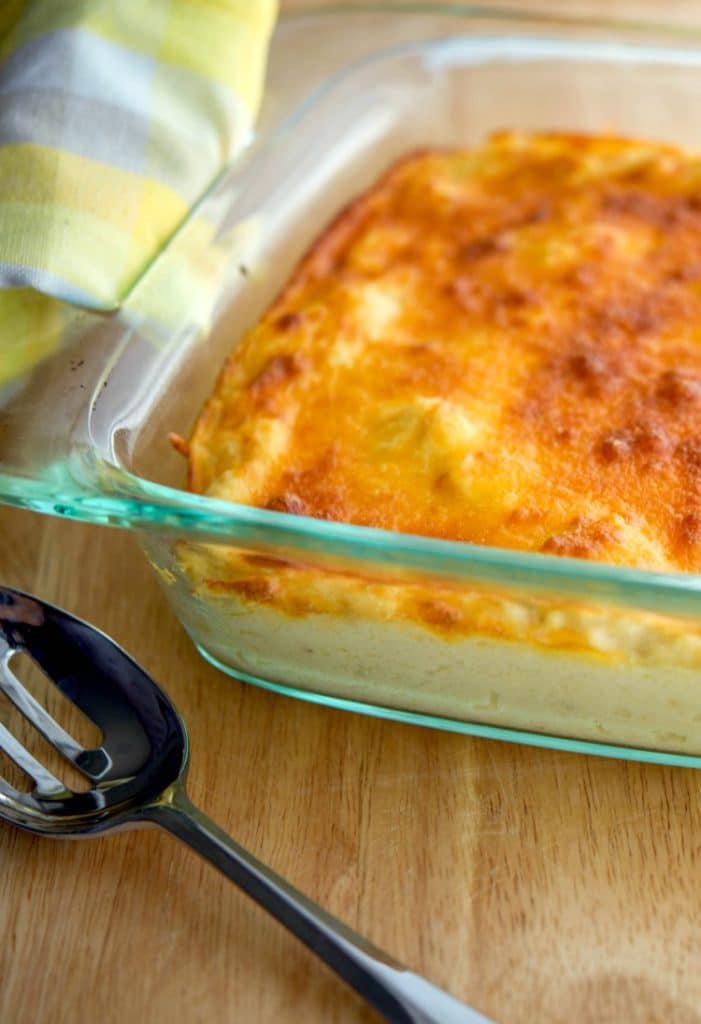 Doesn't this Horseradish Cheddar Cauliflower Gratin sound AMAZING! I thought so too. So when Brianne from Cupcakes & Kale Chips first posted her recipe earlier this month I couldn't wait to make it myself.
I already had some cauliflower in the house that I was going to roast that night for dinner so I got started immediately.
The only caveat was that I didn't have Greek yogurt or the Cabot Horseradish Cheddar Cheese in the house; which she used in her recipe, so I had to improvise a little with what I did have on hand.
Though I didn't taste Brianne's version, my version of her Horseradish Cheddar Cauliflower Gratin was delicious a HUGE hit with my family!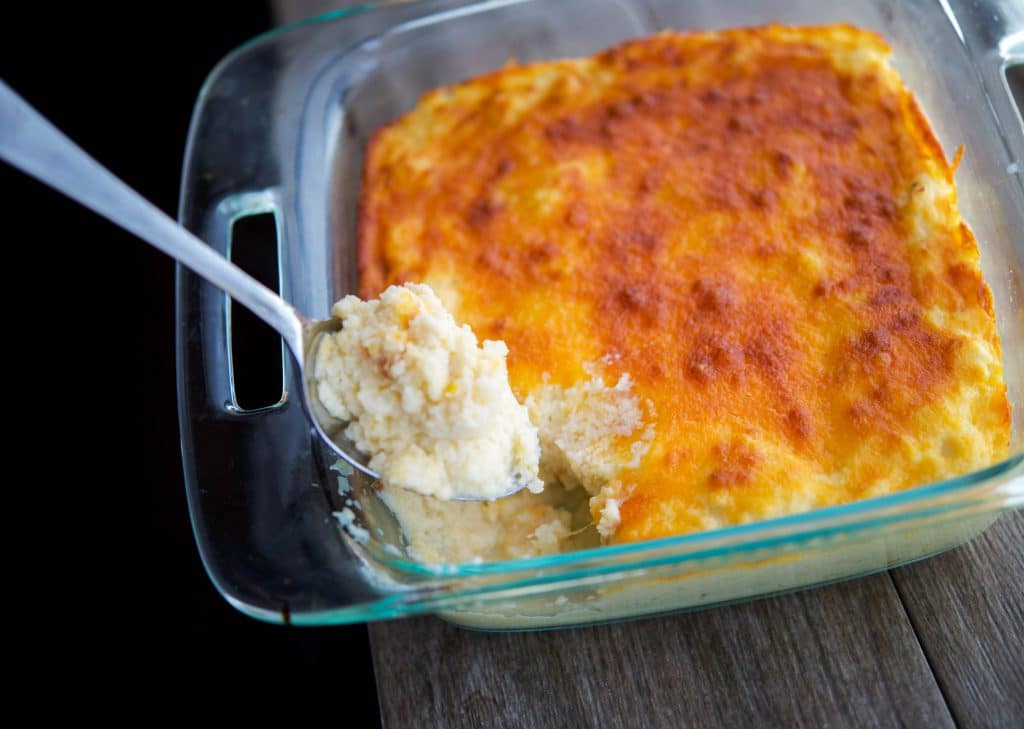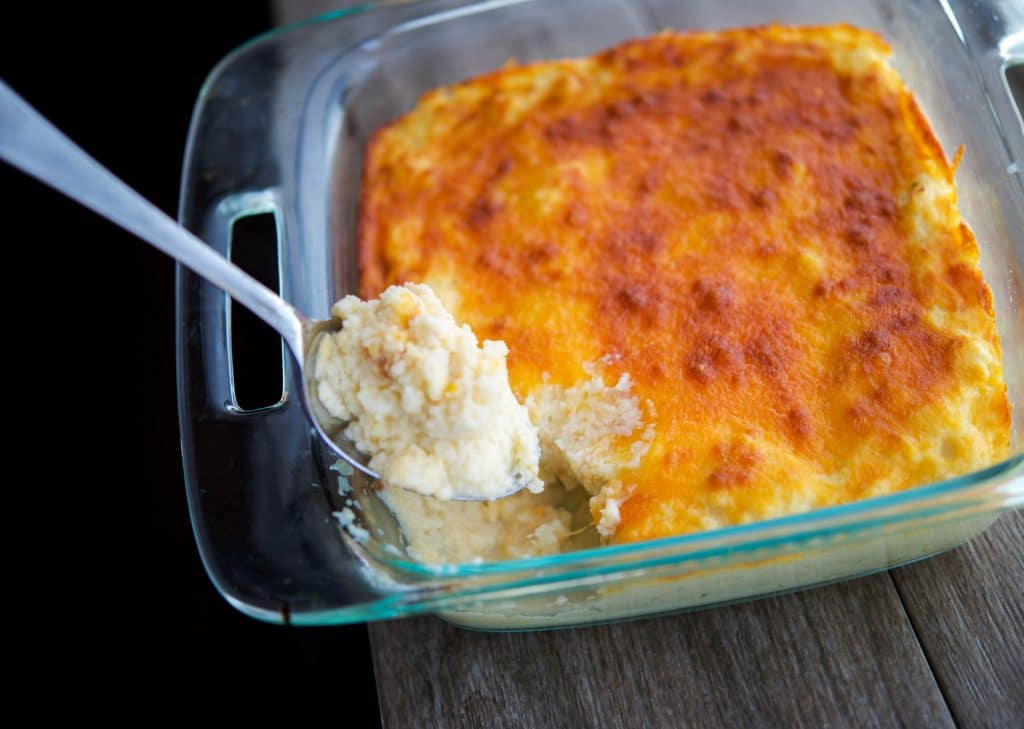 How do you make Horseradish Cheddar Cauliflower Gratin?
I steamed the cauliflower until it was tender, then added some butter, milk, an egg, prepared horseradish and shredded cheddar cheese and whipped it until it was nice and fluffy. I then sprinkled a bit more cheese on top and baked it until the cheese turned golden brown.
Brianne also suggests making this recipe in individual ramekins which would be a lovely touch when preparing a special dinner celebration...it would just add a little more of a personal touch I think.
In any event, run...don't walk, to your nearest grocery store and make this recipe ASAP. Seriously, it's THAT good! ~Enjoy!
Sign up for my weekly newsletter
and receive
a FREE eBook!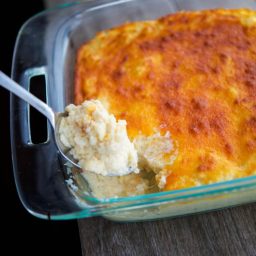 Horseradish Cheddar Cauliflower Gratin
Horseradish Cheddar Cauliflower Gratin makes a tasty side dish with a little extra added spicy flavor. Recipe inspired by Cupcakes and Kale Chips
Ingredients
1

head

cauliflower

2

tablespoons

butter

¼

cup

2% milk

1

cup

reduced fat shredded cheddar cheese; divided

2

tablespoons

prepared horseradish

1

large

egg, whisked
Instructions
Preheat oven to 400 degrees F and coat a 2 quart casserole dish with cooking spray.

Trim the cauliflower into florets, discarding the large stems, and steam over boiling water until tender; approximately 8-10 minutes.

Drain the cauliflower, allow to cool slightly and place in a food processor or blender along with the butter, milk, ½ cup cheese, horseradish and egg.

Pulse until smooth; then place in your casserole dish.

Top with remaining cheese and bake for 30 minutes or until the cheese is lightly browned.
Notes
Calories 151, Fat 11g, Carbs 6.9g, Fiber 2.7g, Sugar 3.2g, Protein .8g
*Nutritional information provided by Calorie Count and may not be 100% accurate.

Related Recipes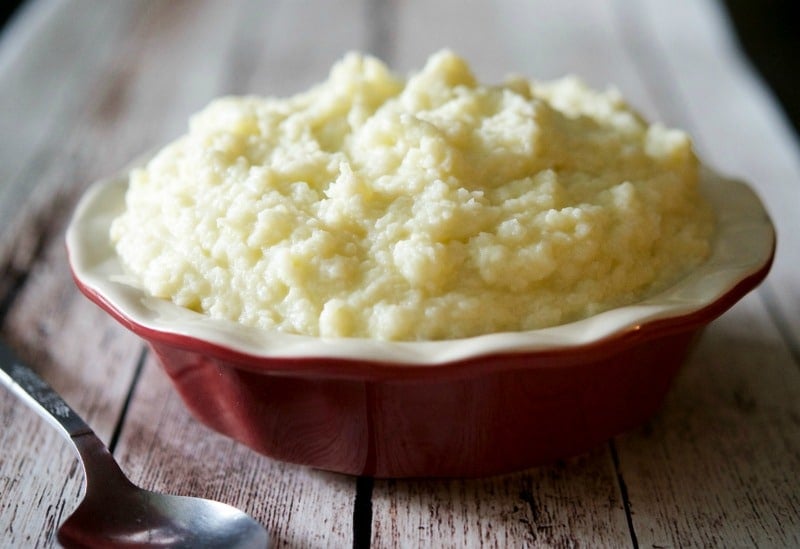 Roasted Garlic Mashed Cauliflower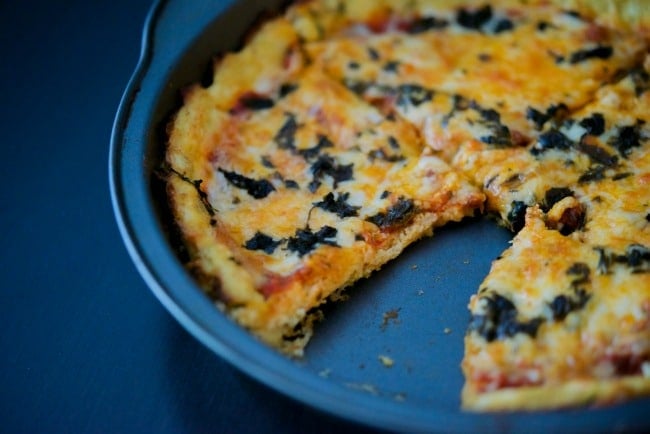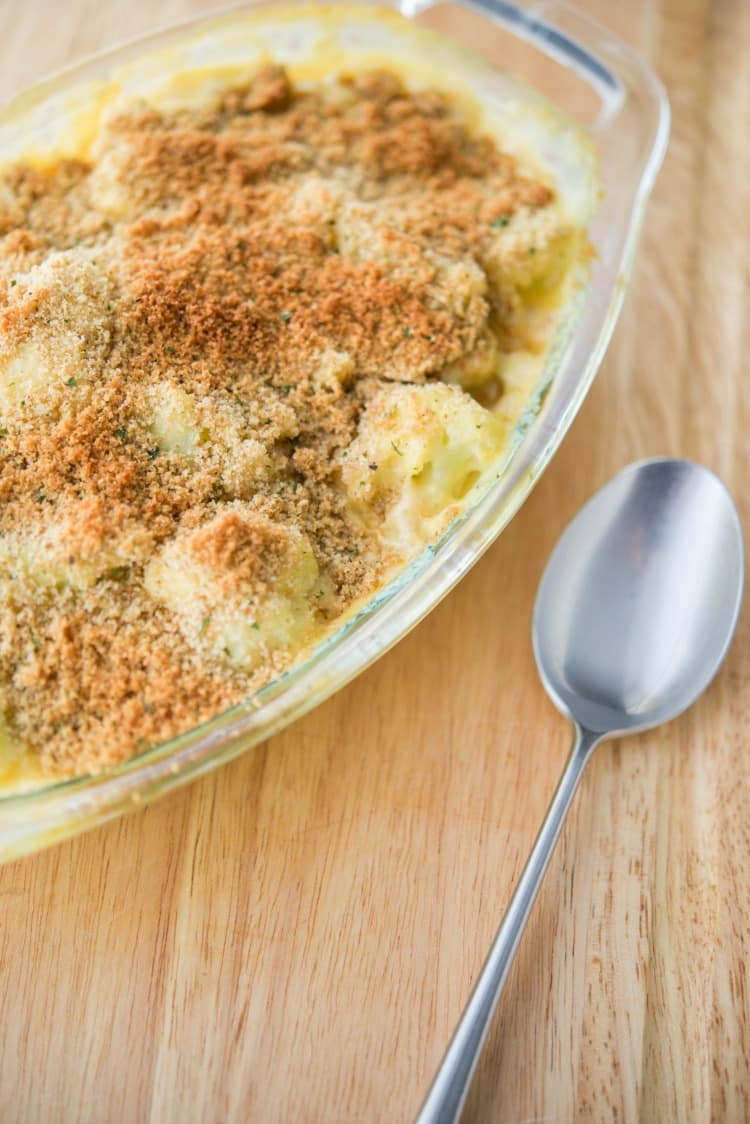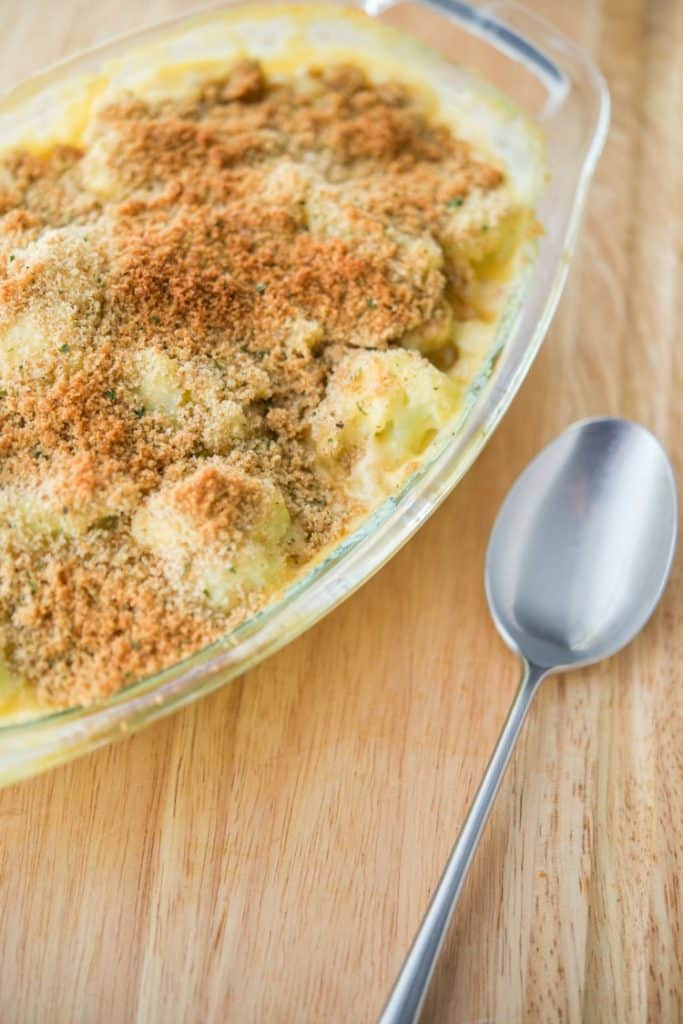 Connect with me on Social Media