Mojito Grilled Chicken made with boneless chicken breasts marinated in a brine of fresh mint, lime juice, rum and tonic water; then grilled to perfection.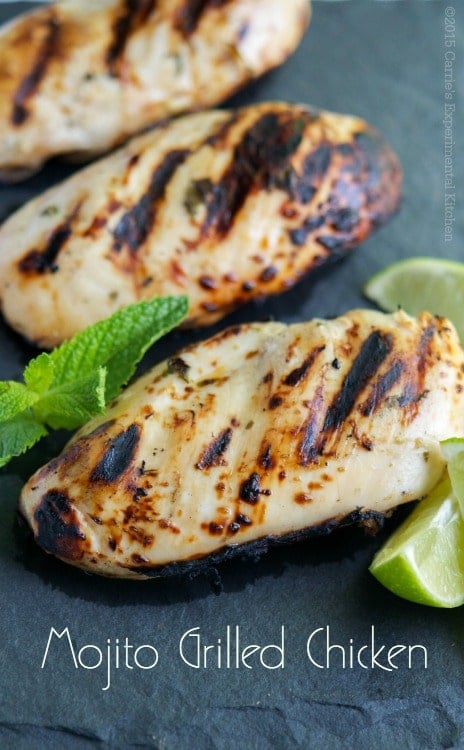 Nothing beats the heat in summer than a tall, refreshing Mojito cocktail, so why not use the ingredients in a marinade? I did exactly that when I made this Mojito Grilled Chicken.
Where did Mojito come from?
It is said that the Mojito originated in Cuba back in the 1500's and is also referred to as a Cuban Highball. The drink contains 5 ingredients: white rum, sugar or predominately sugar cane juice, lime juice, sparking water and mint.
I had my first Mojito several years ago when we went rafting down a river in Dominica after stopping there on a cruise.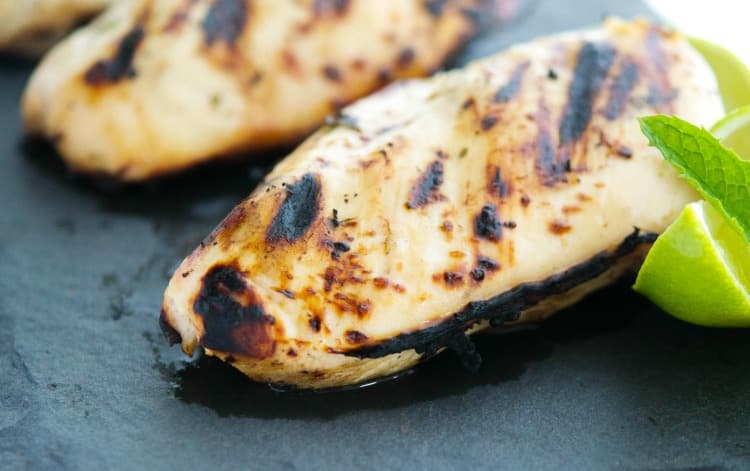 In retrospect it was a lot of fun; however at the time I was worried sick. Our youngest was separated from us on a tube up river and got scared. Thankfully some other cruise passengers helped her along until she caught up to us.
But Momma Bear was a nervous wreck, especially since I think the guides were taking part in a little ganga party beforehand if you know what I mean. Anyway, by the time we got out of the river, we had reunited with both of our daughters and were happy to be on land again.
We stopped at a small shack where they were serving fresh Mojito's for the adults and a non-alcoholic punch for the kids. After that experience, I definitely needed something to calm my nerves.
I remember how cool and refreshing the Mojito was and have been a fan ever since. Here are the girls afterwards, they didn't seem to affected by the experience and Dominica sure was a beautiful place to visit.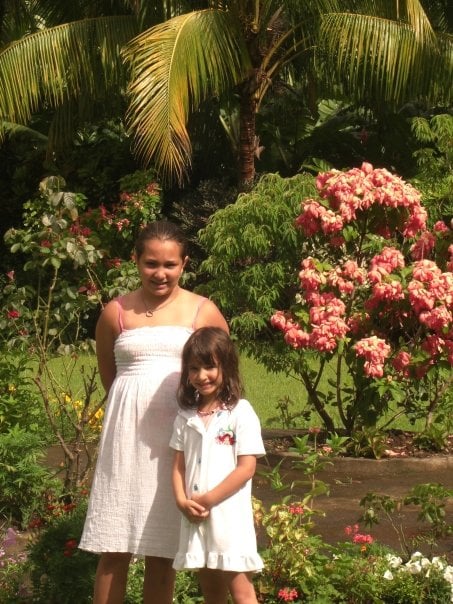 How do you make Mojito Grilled Chicken?
I started off by creating a simple brine made with white rum, lime juice, sugar, salt, tonic water and fresh mint. Next, I allowed the chicken to marinate for at least 2 hours before grilling.
Because you are discarding the brine before cooking; the only alcohol remaining burns off. However if you would like to try this recipe sans the alcohol, use all tonic water in place of the rum.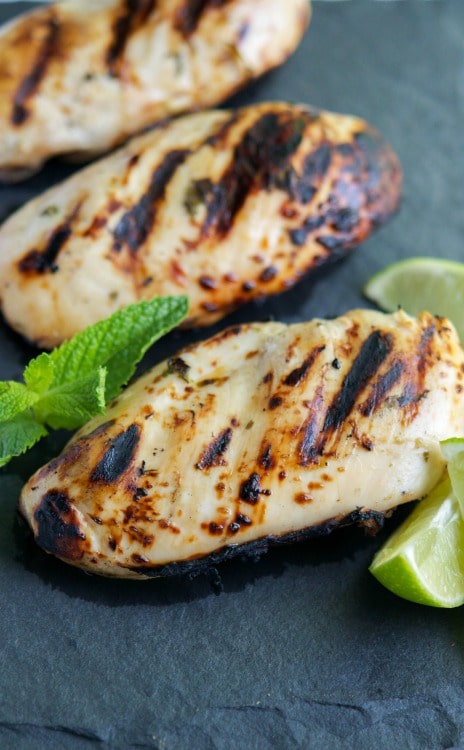 I really like using brine marinades; especially when grilling chicken. For some, grilling can be a little tricky. When I first started either my chicken was raw or like shoe leather.
In my experience, brining your meat beforehand always leads to chicken that is moist, plump and juicy. It also takes on the flavor of the brine as well.
This Mojito Grilled Chicken is a new family favorite and as you can see it was also quick and easy to prepare as well. . ~Enjoy!
Sign up for my weekly newsletter
and receive
a FREE eBook!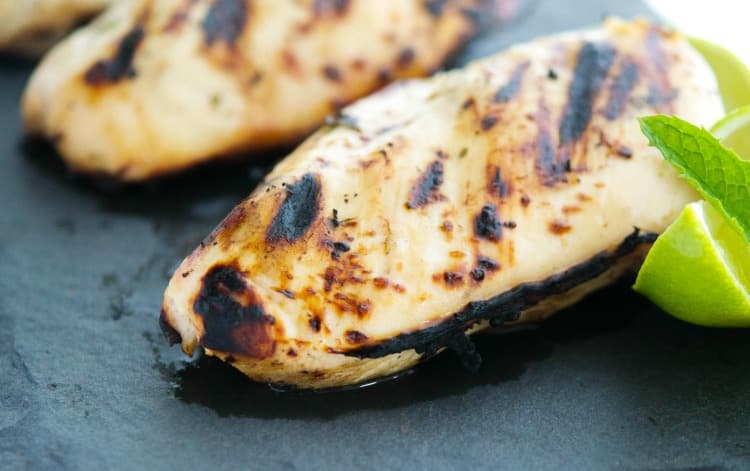 Ingredients
4-

(6-ounce)

Boneless Chicken Breasts

1/4

cup

Fresh Mint

1/4

cup

Granulated Sugar

1/4

cup

Kosher Salt

1/4

cup

Lime Juice

1/2

cup

White Rum

2

cup

Tonic Water
Instructions
Add the mint and sugar to a bowl and muddle the mint gently to release some of the oils. Do not shred; then add the remaining ingredients; mix well.

Place the chicken into a resealable plastic bag and add the marinade. Coat chicken well then refrigerate at least 2 hours up to overnight.

Grill the chicken on both sides until a minimum internal temperature of 165 degrees F; approximately 6-8 minutes per side.
Notes
*For a nonalcoholic version, substitute all tonic water in place of the rum. 
Did you make this recipe?
Share a comment on the blog or mention @CarriesExpKtchn on Instagram!
Visit the

recipe index

to search for more recipes by category.

Related Recipes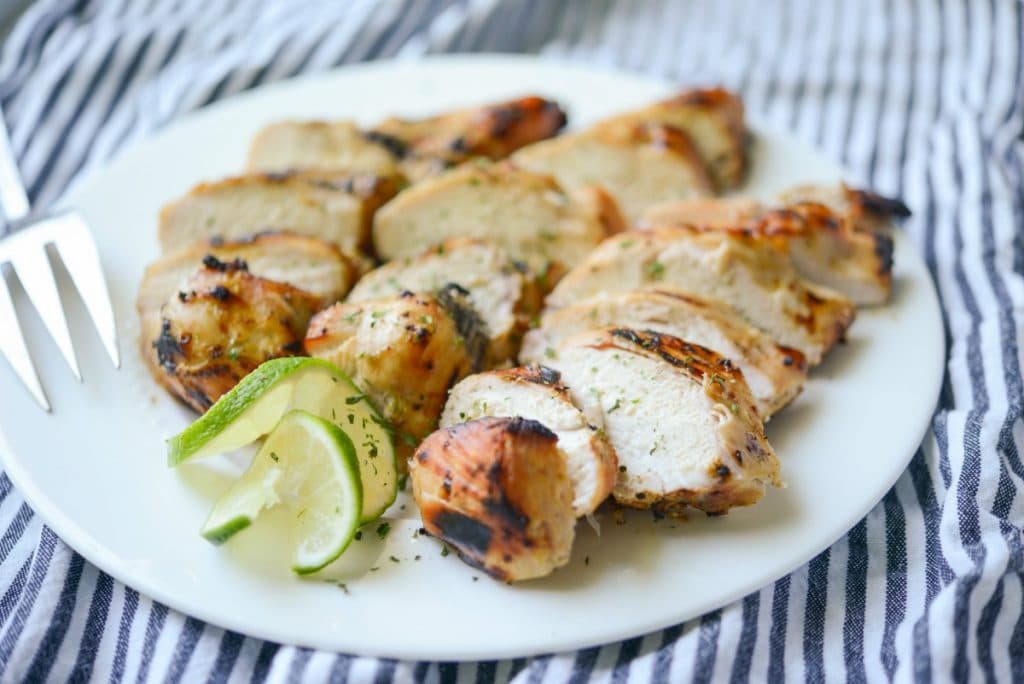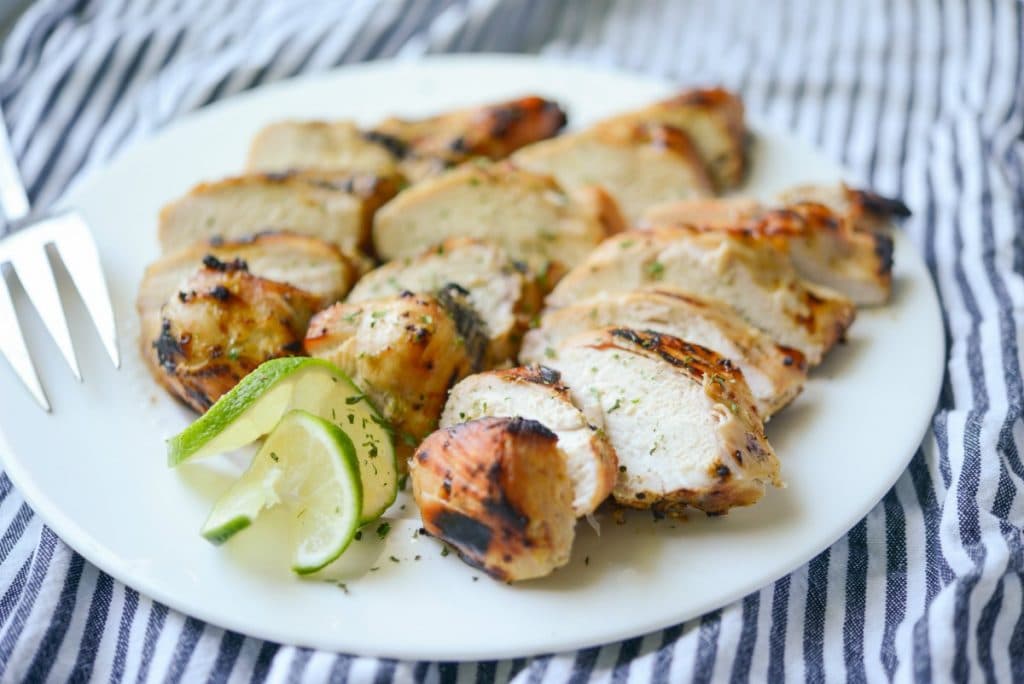 Grilled Chicken in a Lime Sea Salt Brine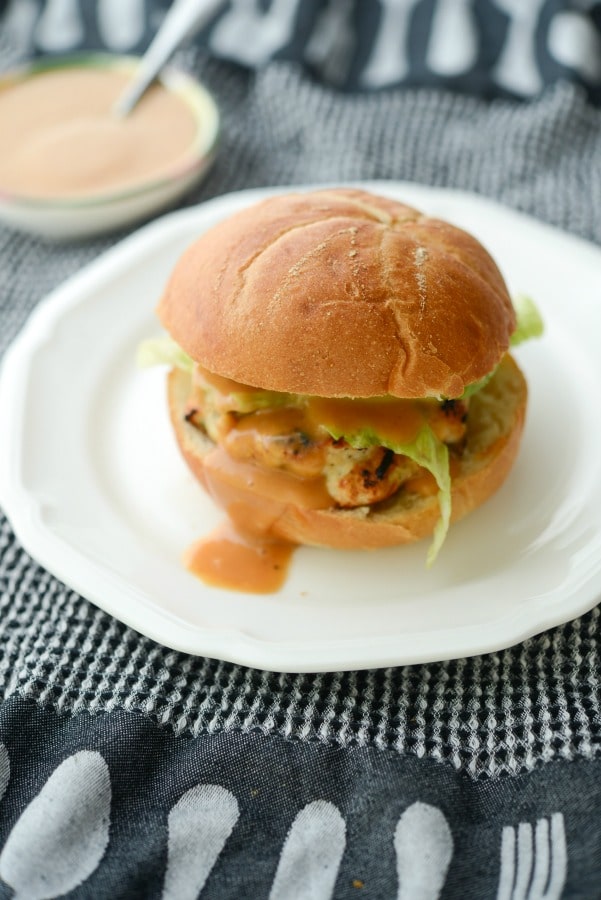 Grilled Chicken Burgers with Copycat Chick-Fil-A Sauce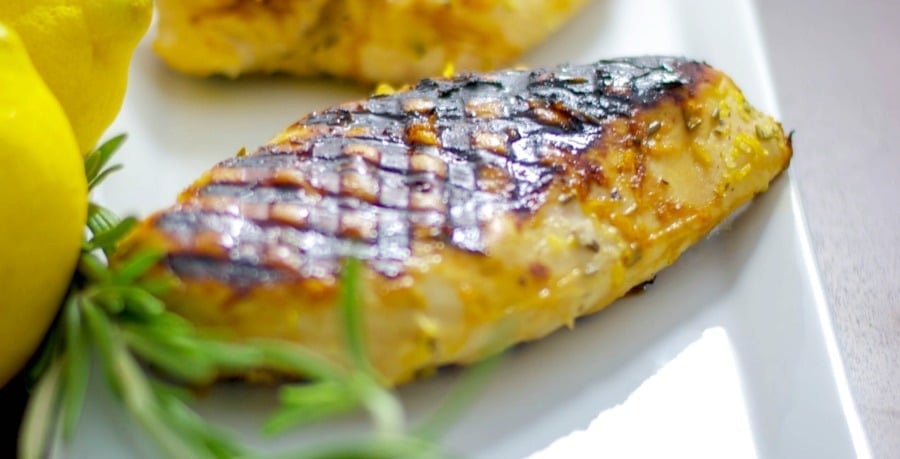 Honey Lemon Grilled Chicken Breasts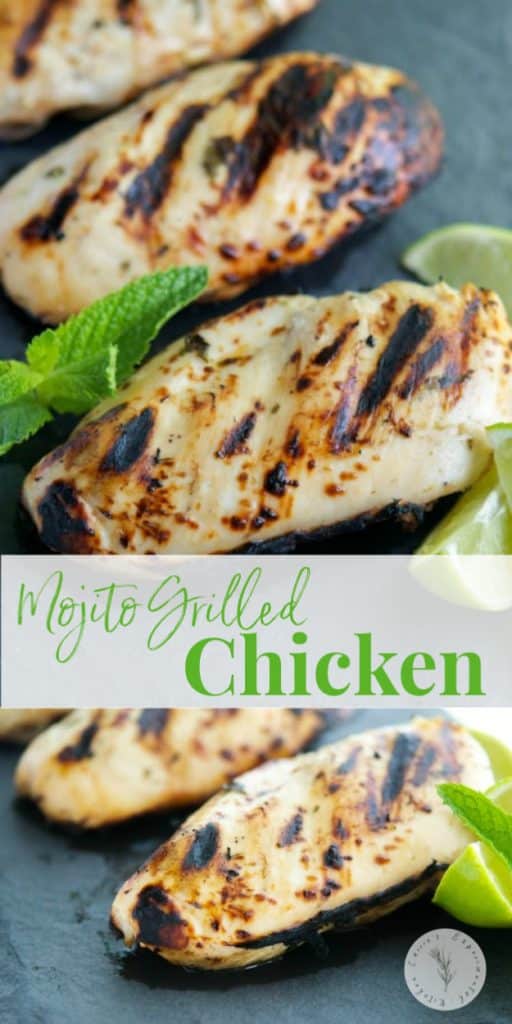 Connect with me on Social Media