Paprika, Rosemary & Cheese Cauliflower Popcorn made with garden fresh cauliflower; then roasted with paprika, rosemary and Parmesan cheese.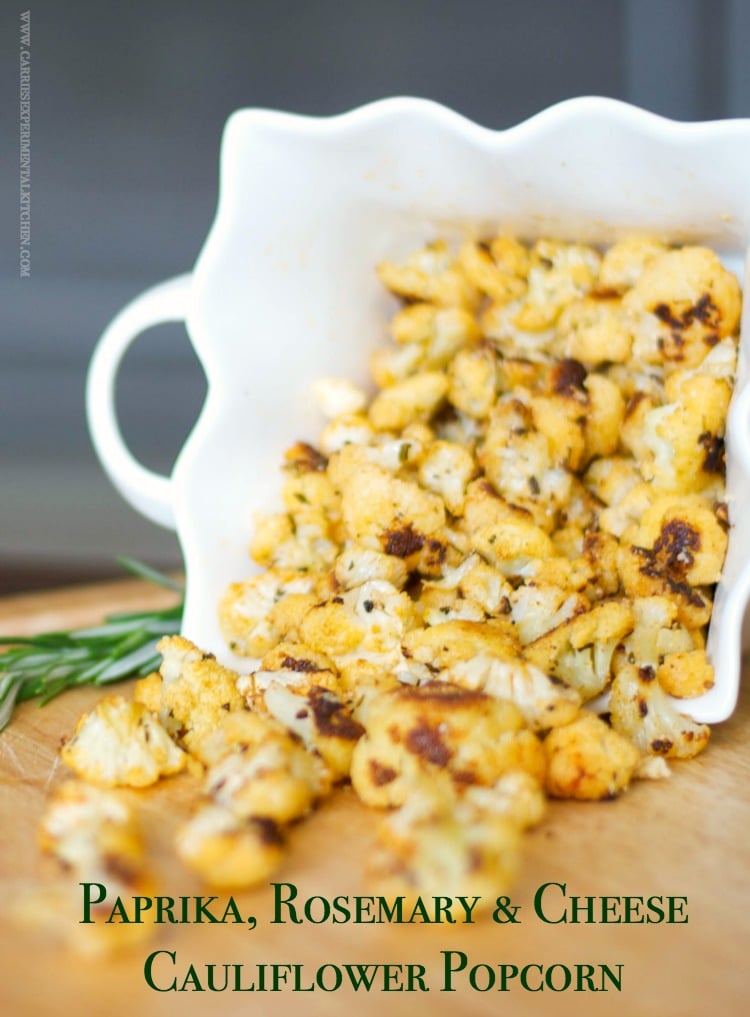 If you recall, I attended an event in March hosted by Buick and Food & Wine Magazine called the Buick Discovery Tour. While one of the guest chefs was preparing their dish, they were randomly talking about food and asking questions from the audience.
I wish I could remember who it was, but all I heard was Cauliflower Popcorn.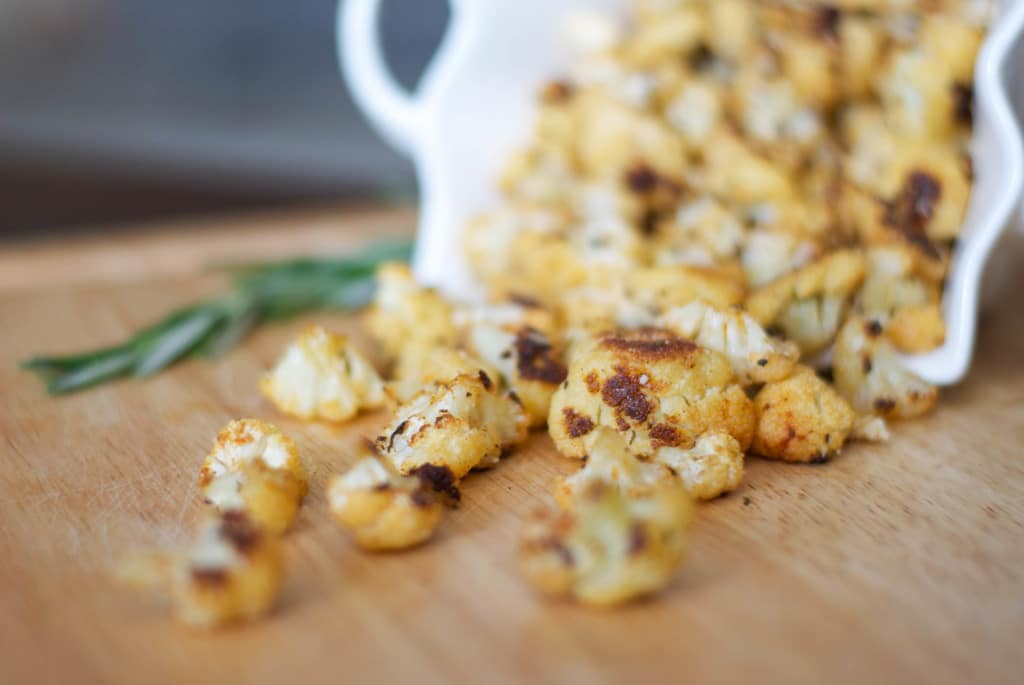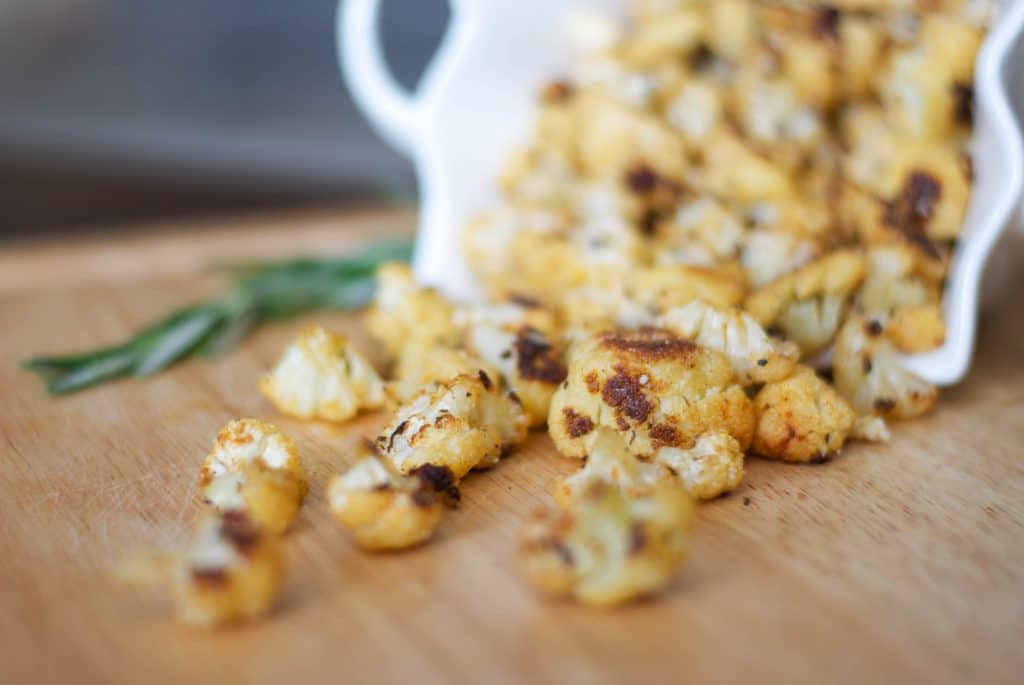 Sometimes, that's all it takes and the wheels start spinning. My friend and I looked at each other and immediately thought that would make a PERFECT next recipe to try with cauliflower.
So we started thinking up different concoctions and of course it had to have cheese! Well the weeks got away from me, the cauliflower at the market didn't look fresh, and I forgot. Well I didn't technically forget, I put it in the Notes section on my phone and then never looked at it.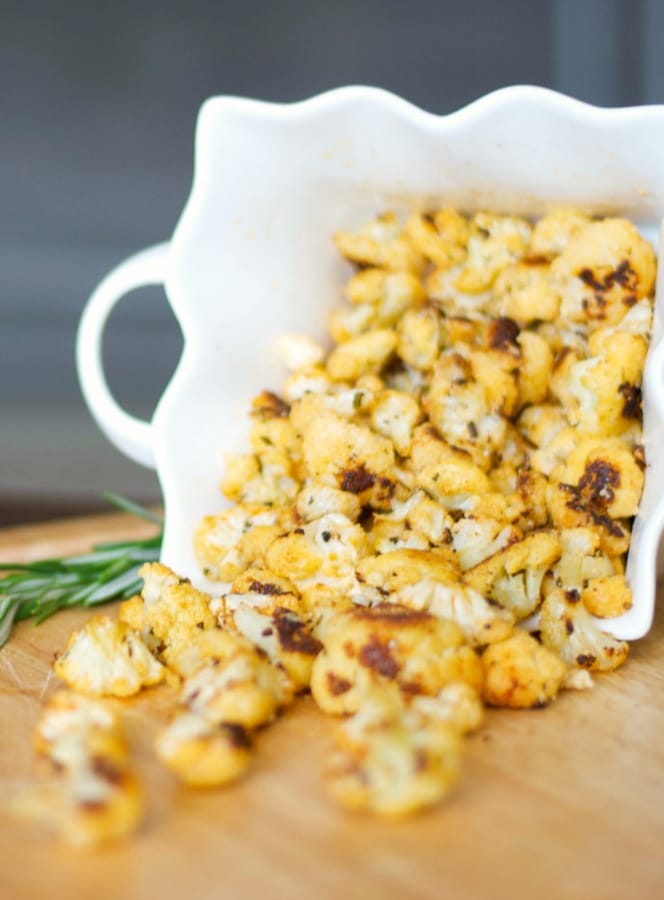 I do that ALL THE TIME! I have to go in there at least once a month to clean it out from the random things I think of and "jot" down and then forget to look at. Does this happen to anyone else?
Alright then, guess it's just me! Anyway, I finally bought a decent head of cauliflower recently and gave this paprika, rosemary and cheese version a try.
They say it's popcorn, but technically, it's just cut up smaller than you normally would when roasting (or at least that's how I interpreted it) and I LOVED this recipe. I actually prefer my cauliflower in smaller pieces as it gives it a sweeter flavor as well. ~Enjoy!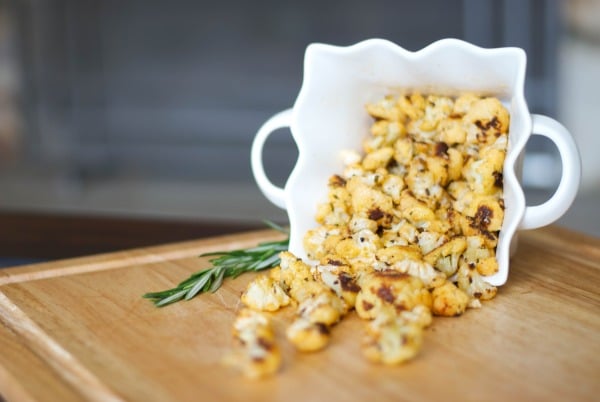 Sign up for my weekly newsletter
and receive
a FREE eBook!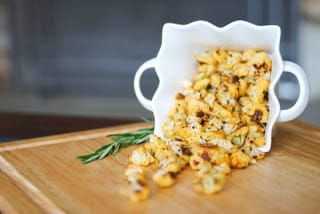 Instructions
Preheat oven to 400 degrees F.

Cut down the cauliflower into small, bite-sized pieces by removing the stems and stalks with a sharp knife. Rinse under cold water, pat dry and add to a bowl.

In a small bowl, combine the oil, salt, paprika, and rosemary; then add to the cauliflower. Mix well.

Place the cauliflower on a baking sheet and bake for 30 minutes until golden brown; turn halfway.

Remove from the oven, then sprinkle the cheese on top of the hot cauliflower; toss to coat.
Did you make this recipe?
Share a comment on the blog or mention @CarriesExpKtchn on Instagram!
Visit the

recipe index

to search for more recipes by category.
Connect with me on Social Media