Wine & Balsamic Marinated Filet Mignon made with dry red wine, mustard, balsamic vinegar and fresh rosemary is an easy marinade that's perfect for rich meats like beef.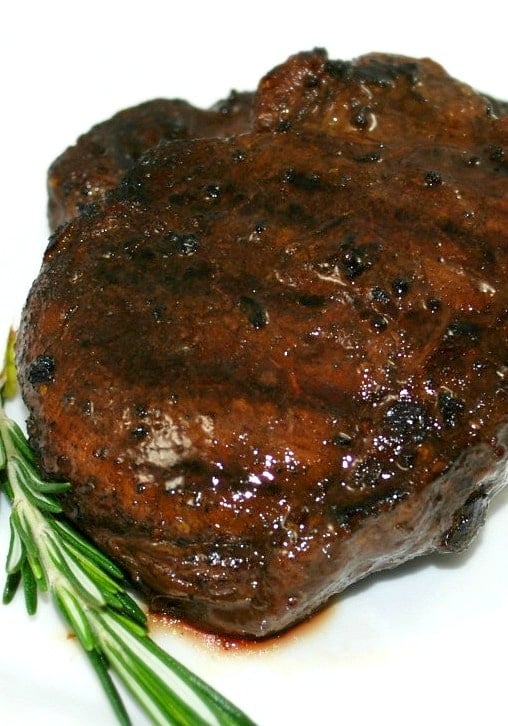 On a recent Saturday, we had very full day which started out with an early morning cheering competition for our eldest daughter (they came in 2nd place in their category :)). We then headed home so that my youngest daughter and her friends could practice for their schools "lip sync" show.
It's really quite cute. The kids get on stage and lip sync to their favorite songs while showing off their choreographed dance moves. They have a blast and the parents enjoy watching them as well as the teachers that usually perform an ending number.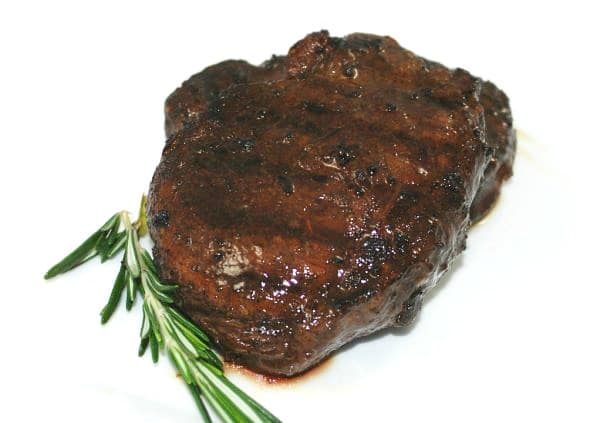 In between cheer and the lip sync practice, it was time to make the marinade so that the filet mignon would be ready to grill after everyone had left.
How do you make Wine and Balsamic Marinated Filet Mignon?
For this recipe, combine extra virgin olive oil, balsamic vinegar, dry red wine, stone ground mustard, garlic cloves, fresh rosemary, salt and pepper in a bowl; then whisk until it's well blended.
Next, add your filet mignon and the marinade in a resealable bag and place in the refrigerator for at least 2 hours. I prefer to marinate steaks a little bit longer (overnight), but I was crunched for time.
Discard marinade and let the meat rest at room temperature for about 15 minutes prior to grilling. Heat your grill; then cook to your liking. This filet mignon marinade was fantastic and the meat was so tender and flavorful. ~Enjoy!
Sign up for my weekly newsletter
and receive
a FREE eBook!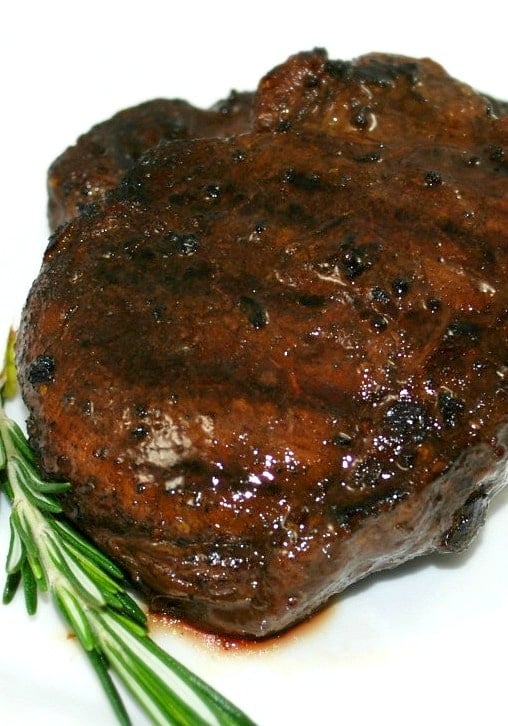 Instructions
Whisk all ingredients together until well blended. Add the meat and the marinade to a resealable bag and refrigerate for at least 2 hours or overnight.

Discard marinade and allow meat to rest at room temperature for 15 minutes prior to grilling to your desired internal temperature. 
Notes
*Refrigeration time 2-24 hours
Did you make this recipe?
Share a comment on the blog or mention @CarriesExpKtchn on Instagram!
Visit the

recipe index

to search for more recipes by category.
Related Recipes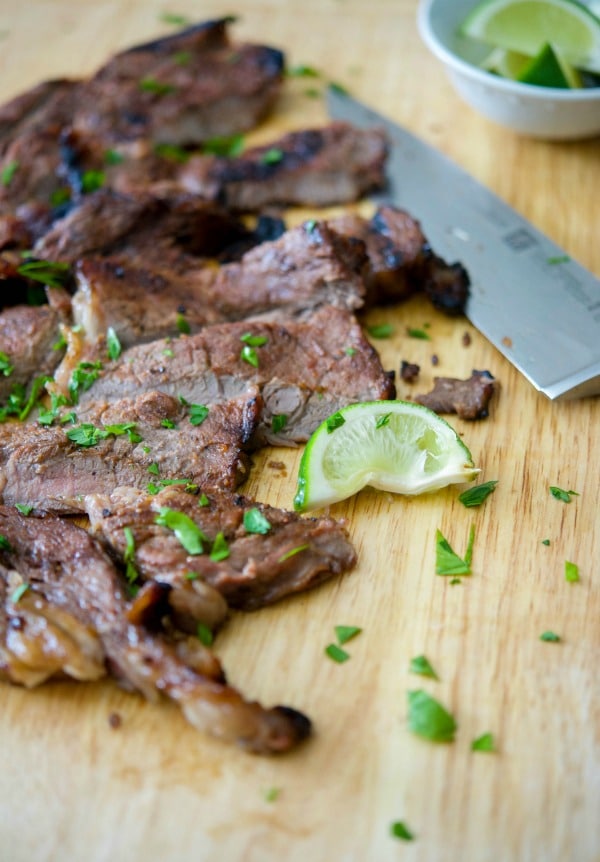 Cajun Lime Grilled Rib Eye Steak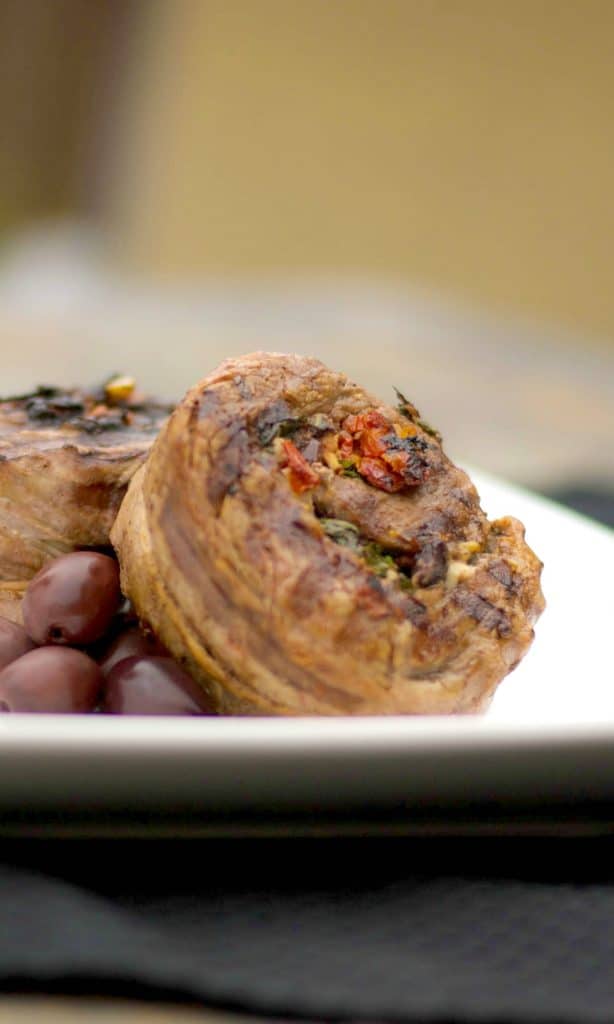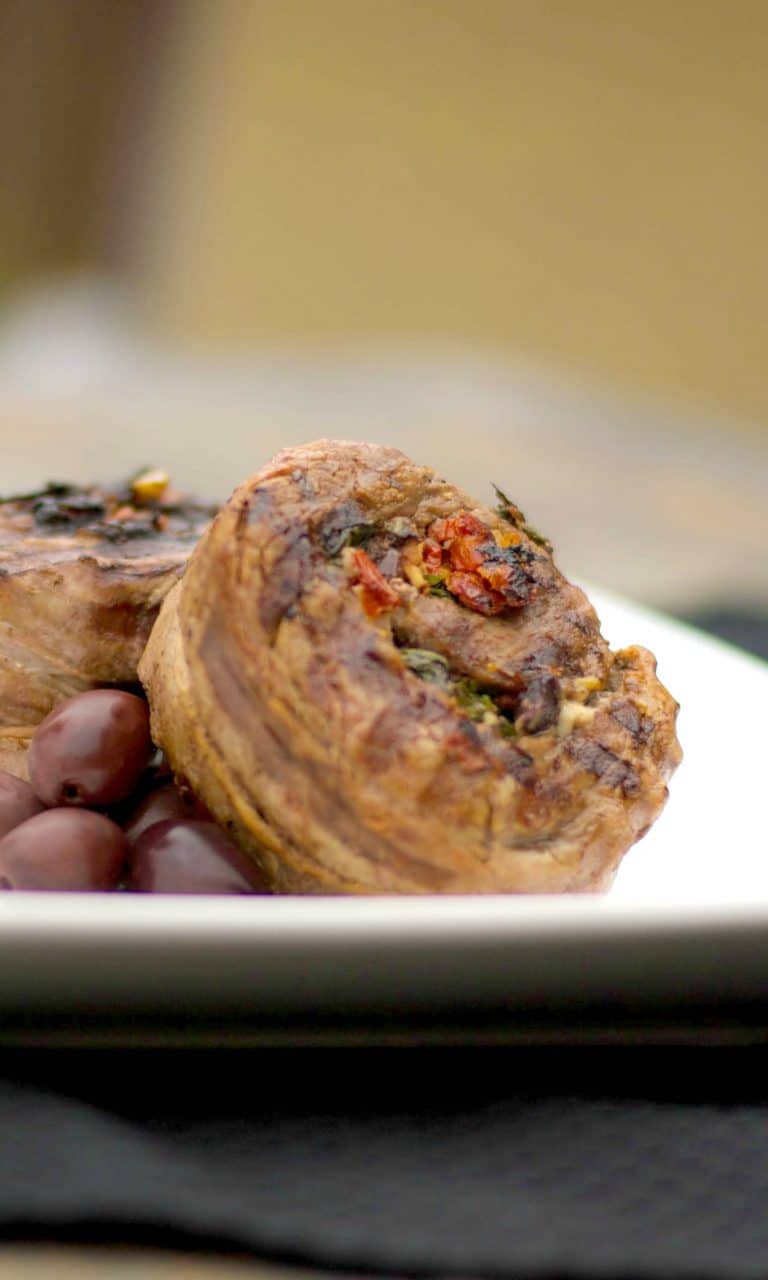 Mediterranean Stuffed Flank Steak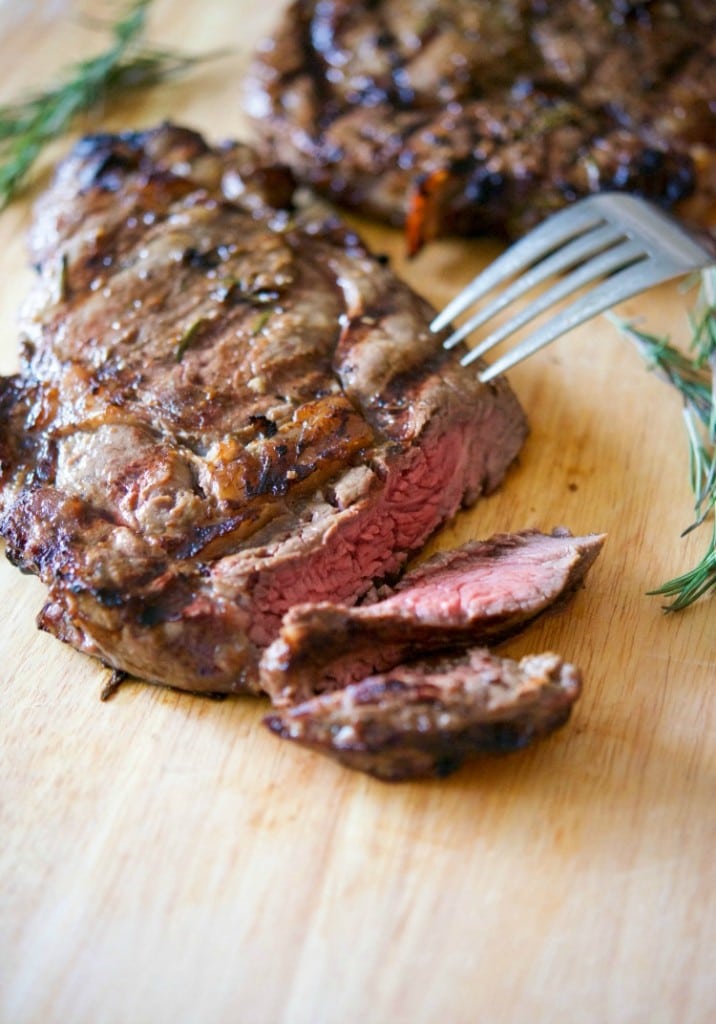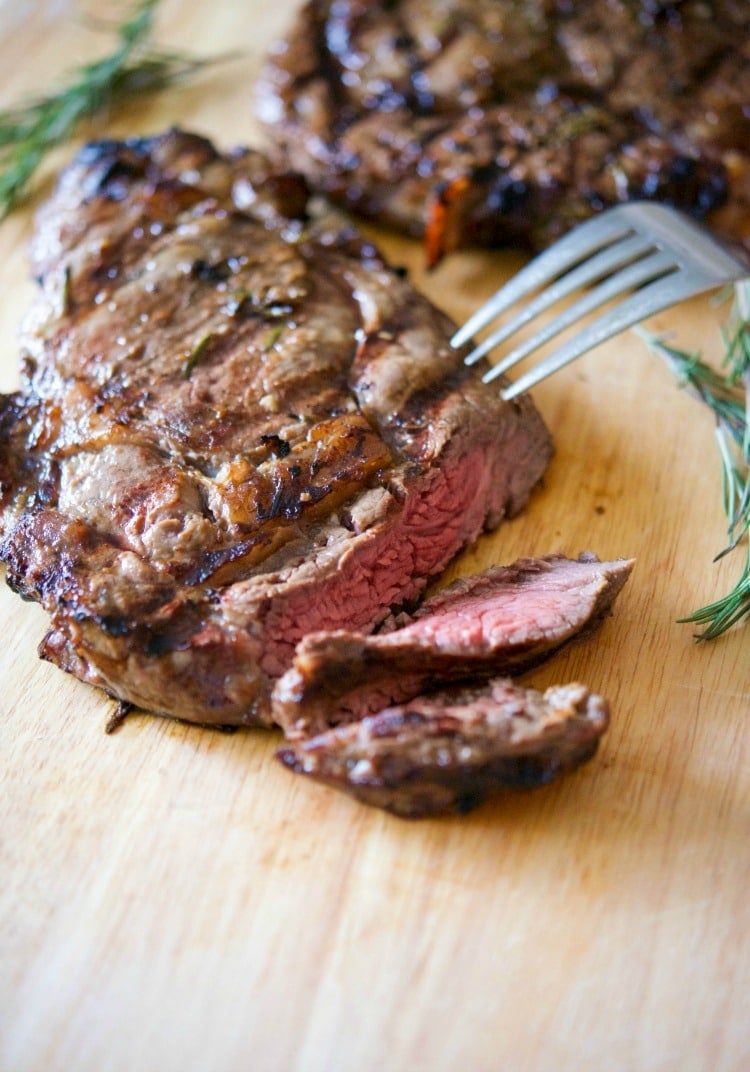 Tuscan-Style Grilled Rib Eye Steak
Connect with me on Social Media
*Originally posted February 2012/Updated June 2018