Have some fun in the kitchen with the kids this year by making these festive Chocolate Covered Carrot Strawberries.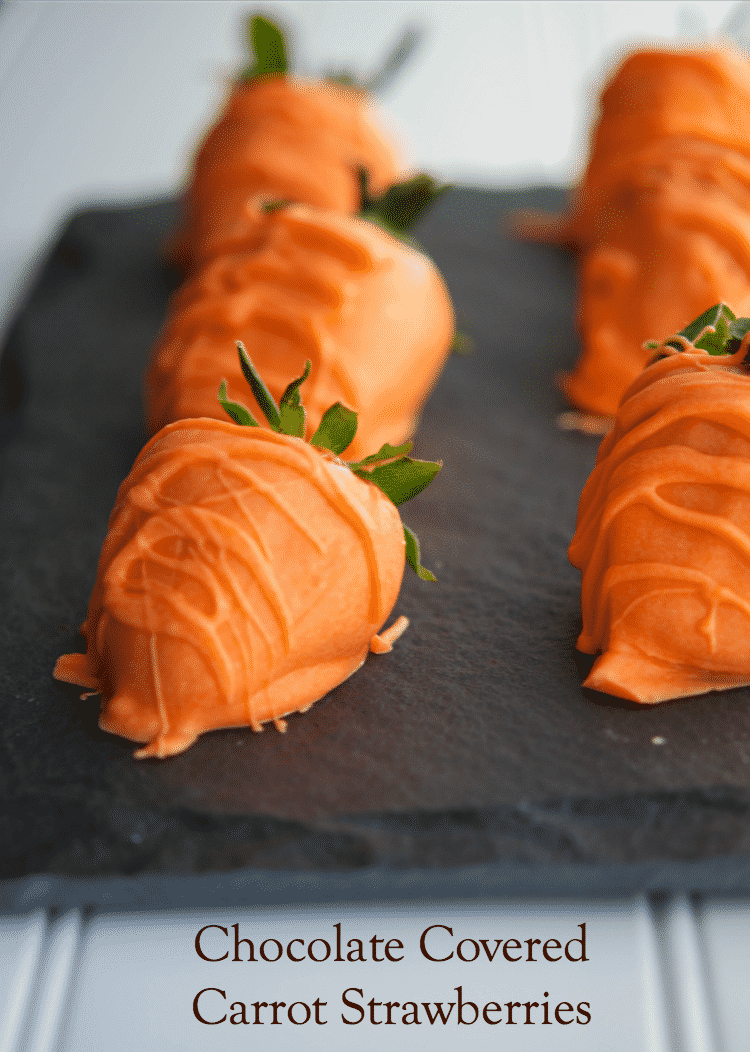 I first saw these Chocolate Covered Carrot Strawberries a few years ago on Pinterest and I've been making them for Easter ever since. However, I tend to not photograph during our holiday celebrations as it then becomes "work" instead of enjoying my family's company.
You wouldn't break out your spreadsheets at the holiday dinner table would you? 🙂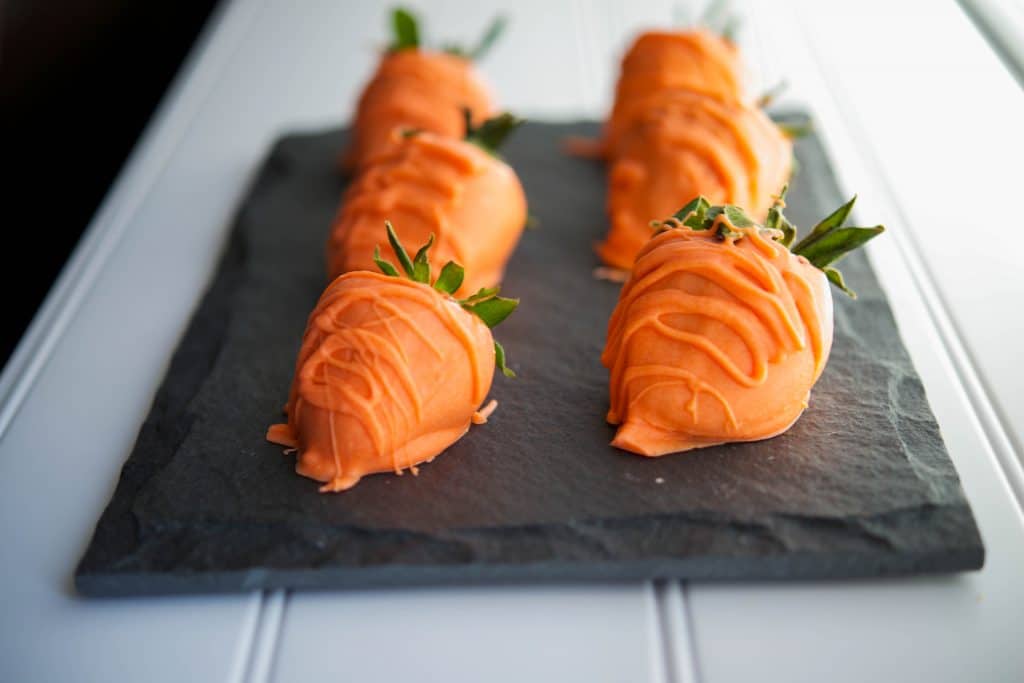 How do you make Chocolate Covered Carrot Strawberries?
This year, I decided to make these strawberries a little early so that I can share them here with all of you before Easter. They're so easy to make, all you need is some large fresh strawberries, white chocolate, orange food coloring and a little bit of oil.
When melting white chocolate, I find it comes out better if you melt it over a double boiler; which means that you place water in a pot and bring it to a boil, then place your chocolate in a separate smaller pot and insert it into the larger pot. The heat from the water melts the chocolate on top.
I've also found that by melting white chocolate in the microwave, you have a 50/50 chance of it becoming entirely too thick and you can't work with it at all.
Even with the double boiler method, the chocolate may be a bit thick so I like to add a little bit of canola oil to help thin it out. It helps the chocolate stick better to the strawberry.
The kids (and adults!) get a kick out of these Chocolate Covered Carrot Strawberries every year and it's definitely become somewhat of a tradition; along with our Bunny Cake of course! Do you have any favorite Easter traditions?
Sign up for our weekly newsletter
and receive
a FREE eBook!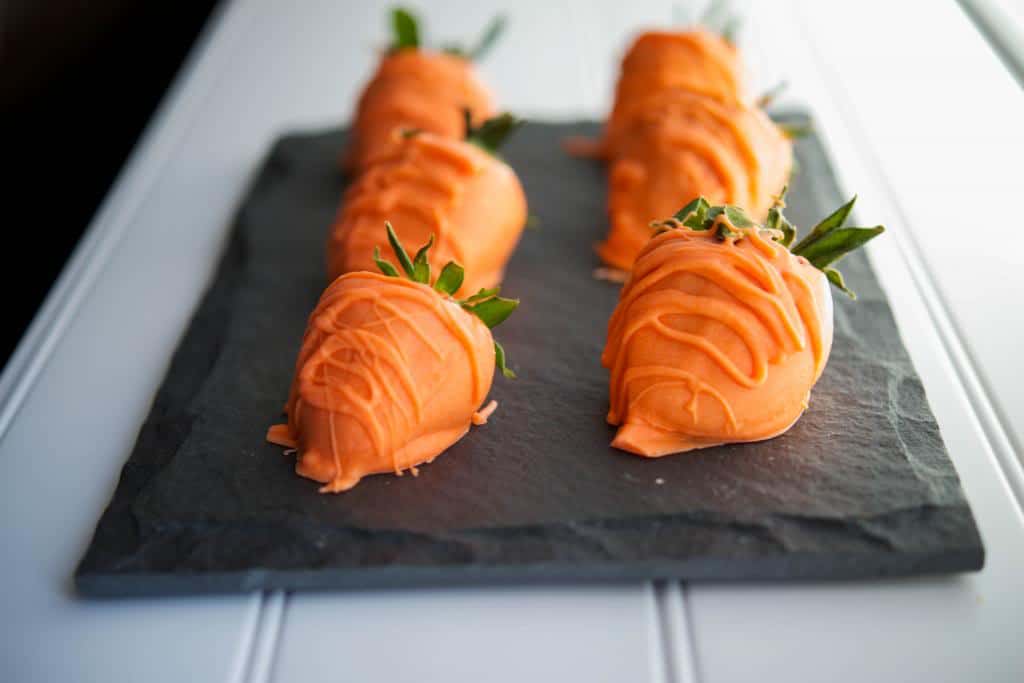 Ingredients
1

lb

. Large Strawberries,

rinsed and dried

12

oz

. White Chocolate Morsels

Orange Food Coloring,

as needed

Canola Oil,

as needed
Instructions
Line a baking sheet with parchment paper.

Add chocolate over double boiler and stir until melted. If needed, add a few drops of oil to help thin out the consistency.

Add orange food coloring to the melted chocolate until the correct orange color is achieved. (You can also add yellow and red to make orange.)

Dip each strawberry into the chocolate leaving the stem uncovered; then place the dipped strawberry on the baking sheet.

Place the tray into the refrigerator until the chocolate hardens; approximately 15 minutes.

Remove the tray and drizzle more of the orange chocolate in stripes over each dipped strawberry to give it the look of a carrot.

Refrigerate again until ready to serve. Can be made up to two days ahead of time.
Notes
Calories 126, Fat 7.4g, Carbs 15.8g, Fiber 1.4g, Sugar 15.3g, Protein .1g
*Nutritional information provided by Calorie Count and may not be 100% accurate.
Nutrition
Did you make this recipe?
Share a comment on the blog or mention @CarriesExpKtchn on Instagram!

Related Recipes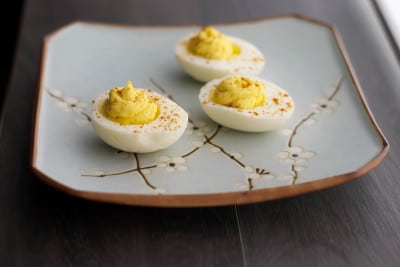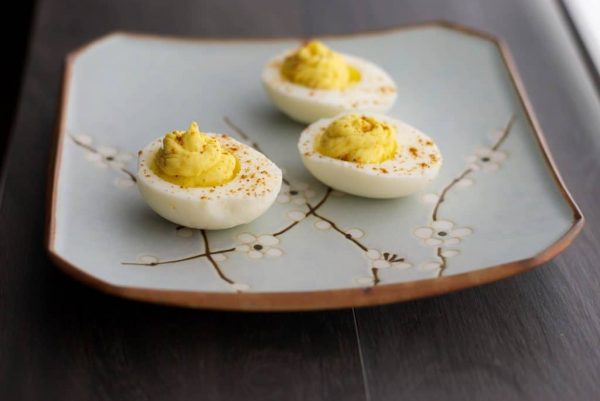 Turn Up the Heat Deviled Eggs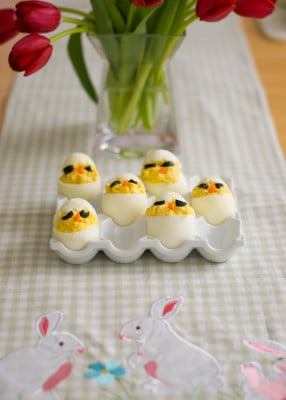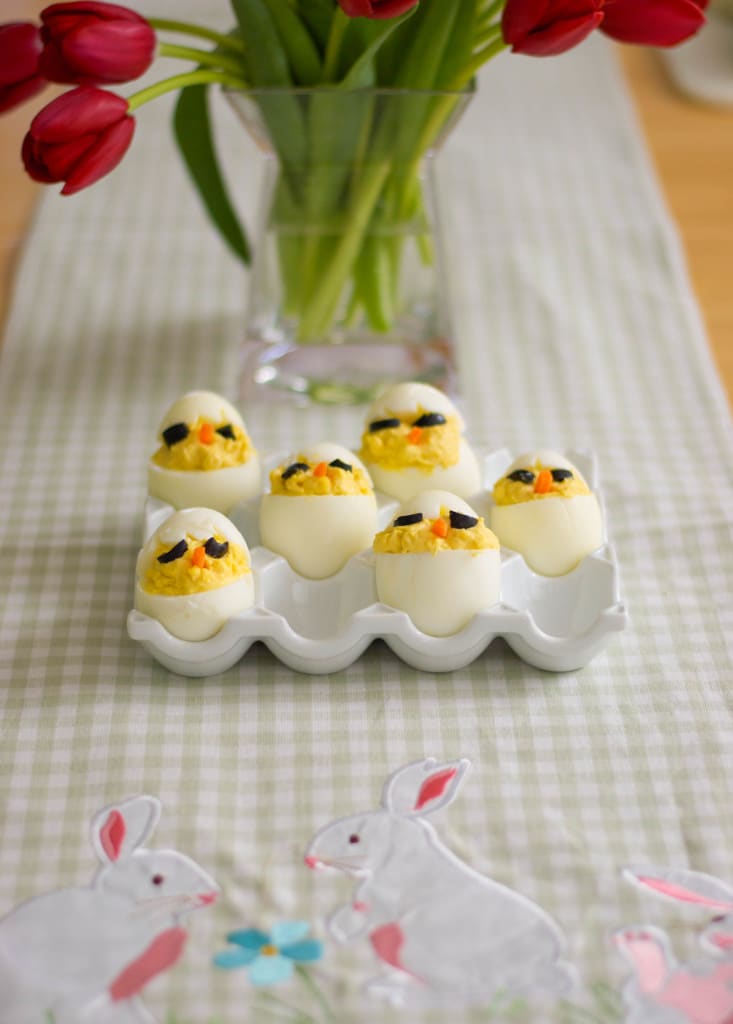 Chick Deviled Eggs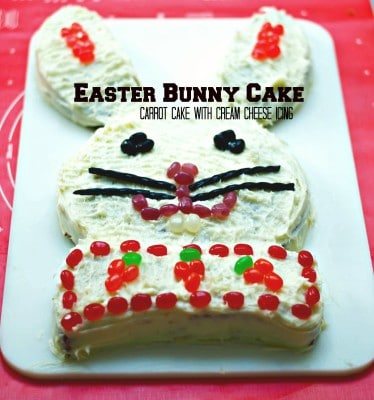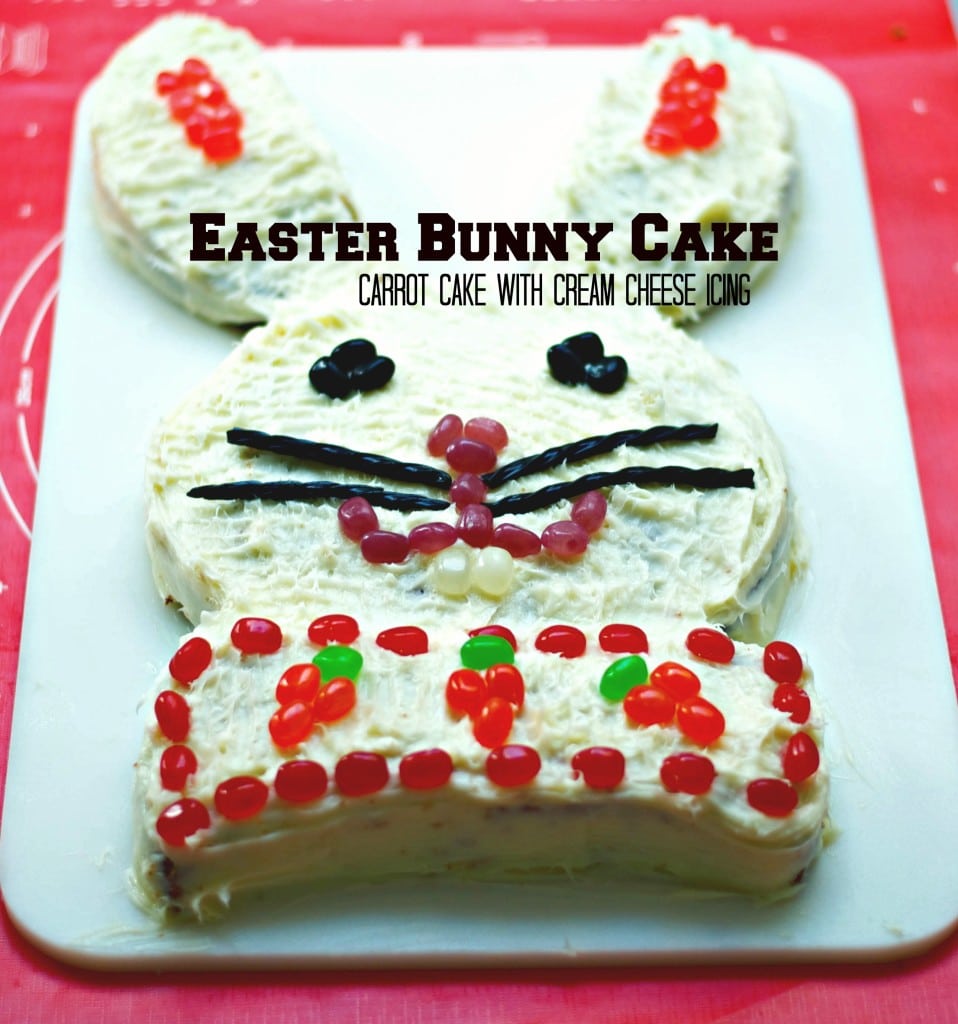 Easter Bunny Carrot Cake
Connect with me on Social Media