Never make pancake mix from a box mix for breakfast again when Homemade Pancakes taste so much better. Add your favorite toppings or mix them in the batter.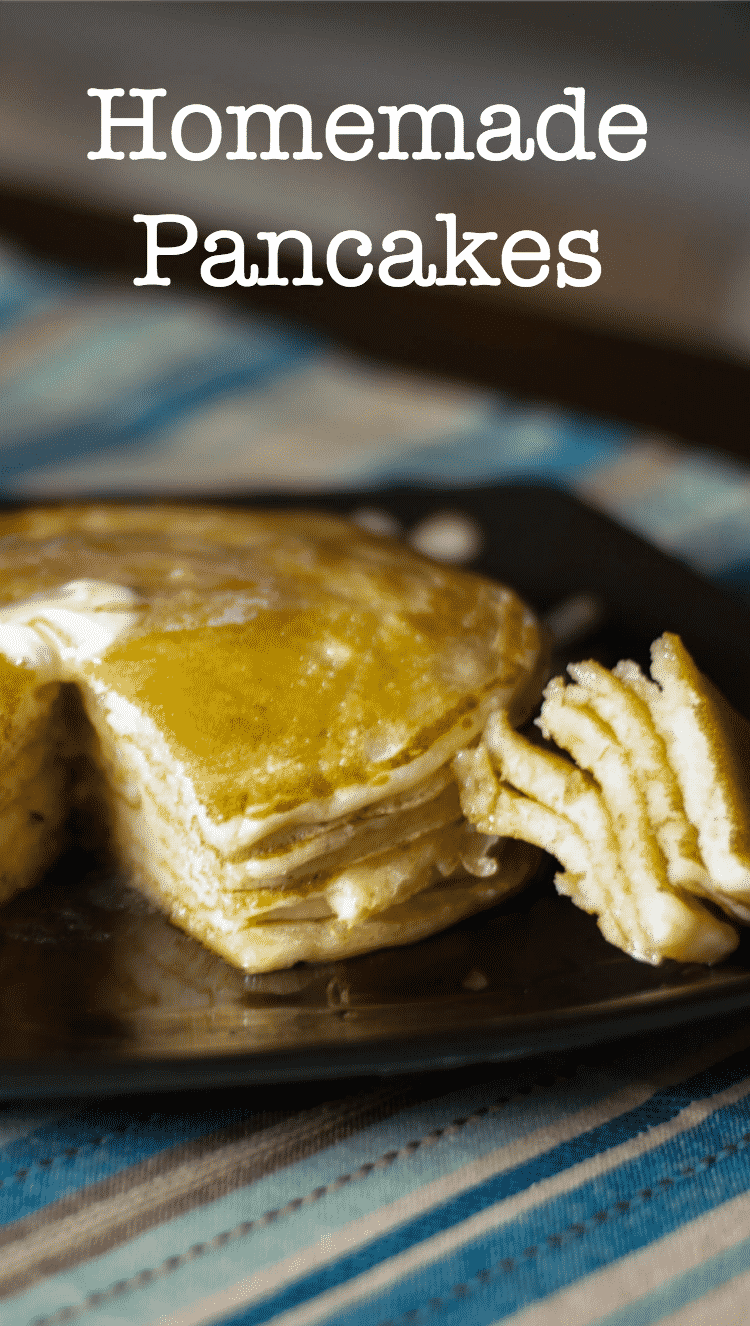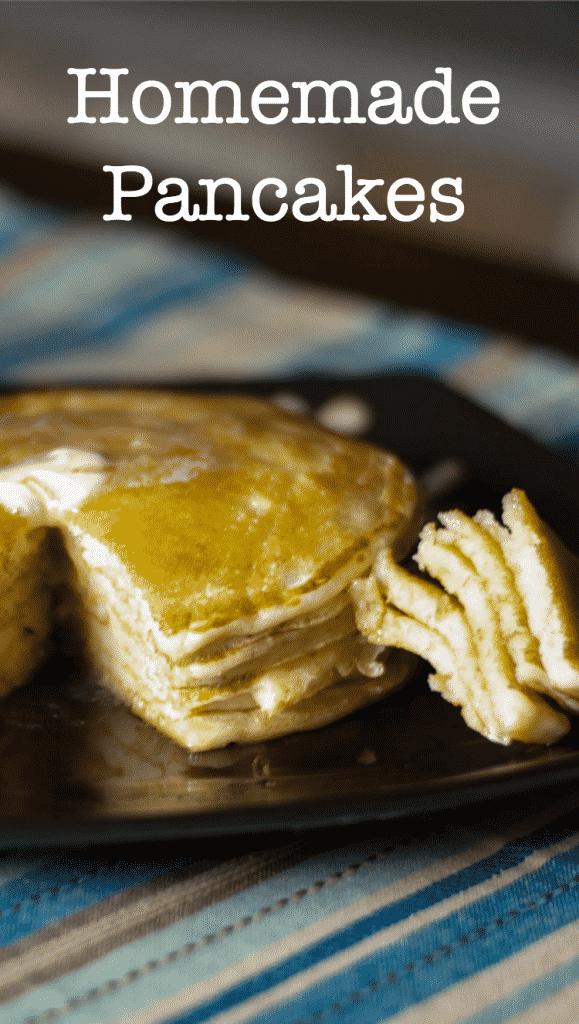 I was creating the Mother's Day index when I realized that I had this recipe for Pancakes buried in a post with some other recipe ideas. Now that won't do will it?!
Making this favorite breakfast food from scratch taste SO much better than the box mix and they're really not that much more labor intensive. In fact, the first time I even made pancakes from a box mix was in my adult life when the kids were small. I bought it thinking that I could save some time.
It does if you just use the "add water only" variety, and every now and then I'll still buy them for a back up. But nothing beats the taste of making pancakes from scratch; they're so light and fluffy.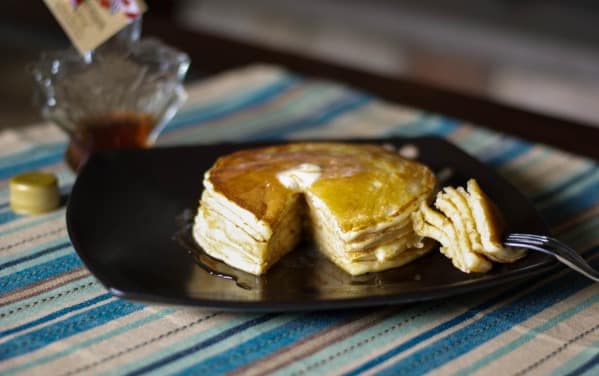 This recipe has been handed down for generations on my mother's side. She would go to Canada during the summers as a child and help extract maple syrup from the trees; then drizzle them on top.
How do you make pancakes?
All you need to make your own pancake mix is flour, baking powder, salt, sugar, eggs, milk and oil. Well, I also like to add a bit of vanilla extract in them too.
Just add all of the ingredients into a bowl (not literally of course) and mix together until the lumps are out; about 2 minutes.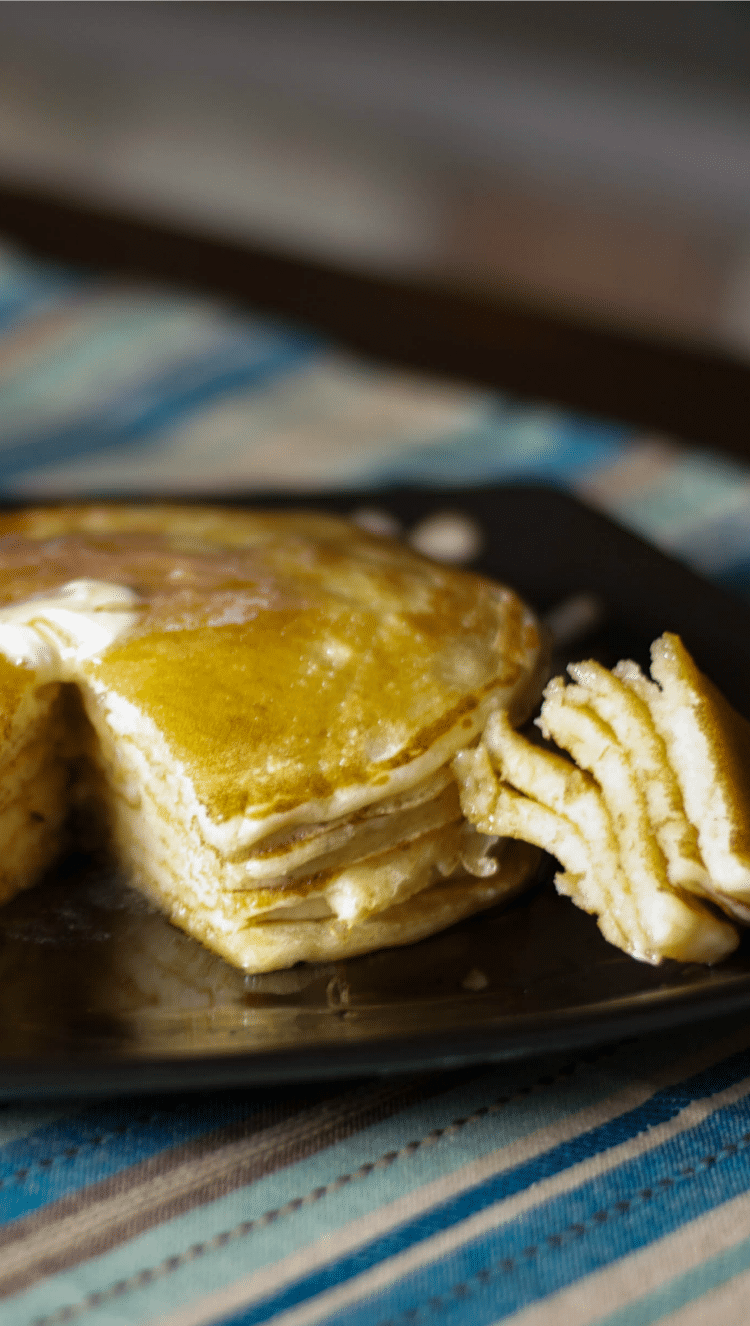 Place them on a hot griddle with some melted butter until the batter starts to bubble; then flip until the pancakes are golden brown. You can also add your favorite fruit to the batter or mini chocolate chips; which are my kids favorite way to eat them. Drizzle with syrup and get ready to gobble them down.
These pancakes made from scratch are perfect for any breakfast or brunch and taste so much better than pancake mix. They also freeze well so you can heat them up for a quick, on-the-go weekday breakfast. They're so light and fluffy too. ~Enjoy!
Sign up for my weekly newsletter to get
and receive
a FREE eBook!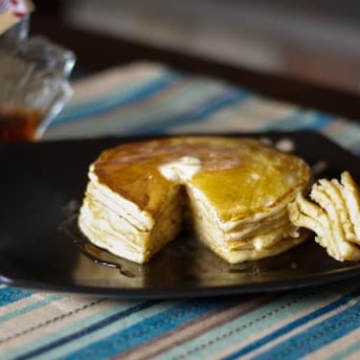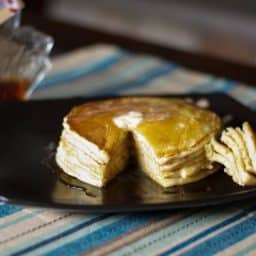 Pancakes
Never make pancakes from a box mix for breakfast again when making them from scratch taste so much better.
Instructions
Whisk all of the ingredients together in a bowl until smooth.

Heat your frying pan or griddle over medium heat. When you sprinkle a few flecks of water on your pan and the water 'dances' or jumps off the pan, then you know the pan is hot enough to cook on. Spray the pan with cooking spray (or you can use butter) and pour about ¼ cup of the batter onto the pan.

Cook for approximately 2 minutes or until the pancake starts to bubble on the top and around the edges. Flip the pancake and cook the other side until it is golden and remove. Serves 8.
Notes
*Tip: Warm your syrup in a pan or in the microwave in a microwave safe carafe or pitcher before pouring over your pancakes
Visit the

recipe index

to search for more recipes by category.


Related Recipes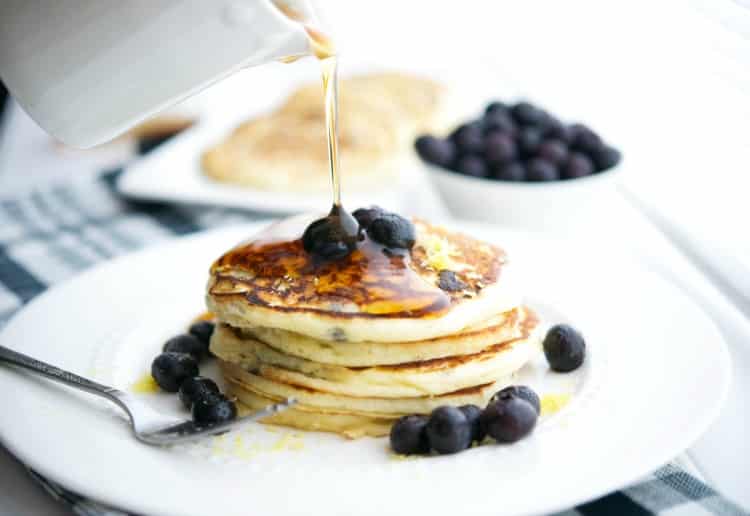 Lemon Ricotta Blueberry Pancakes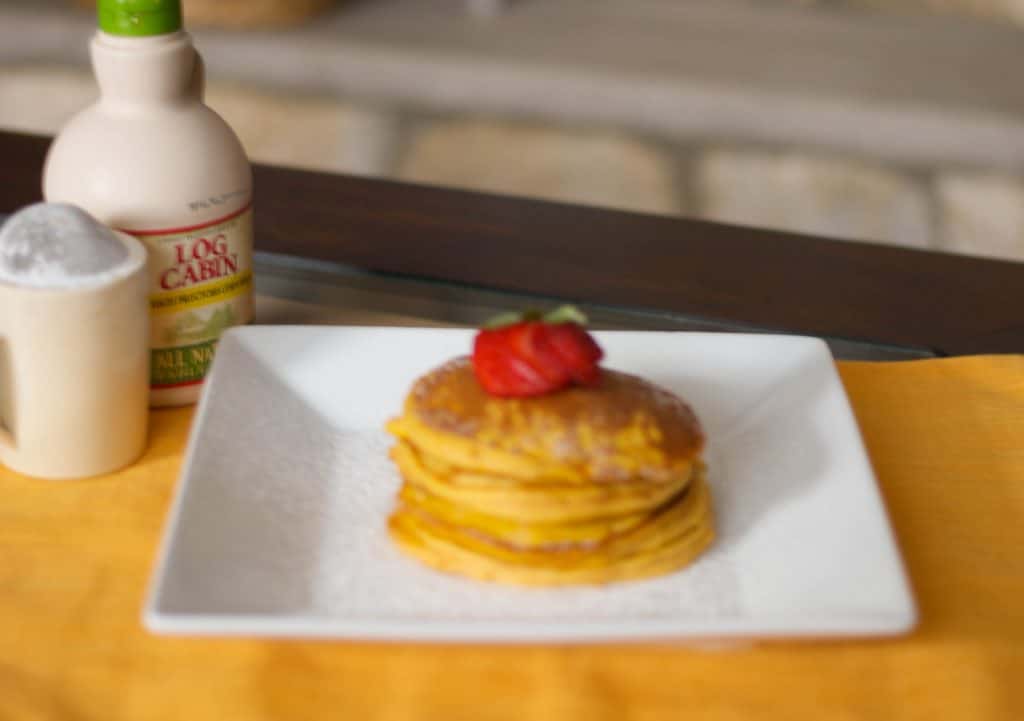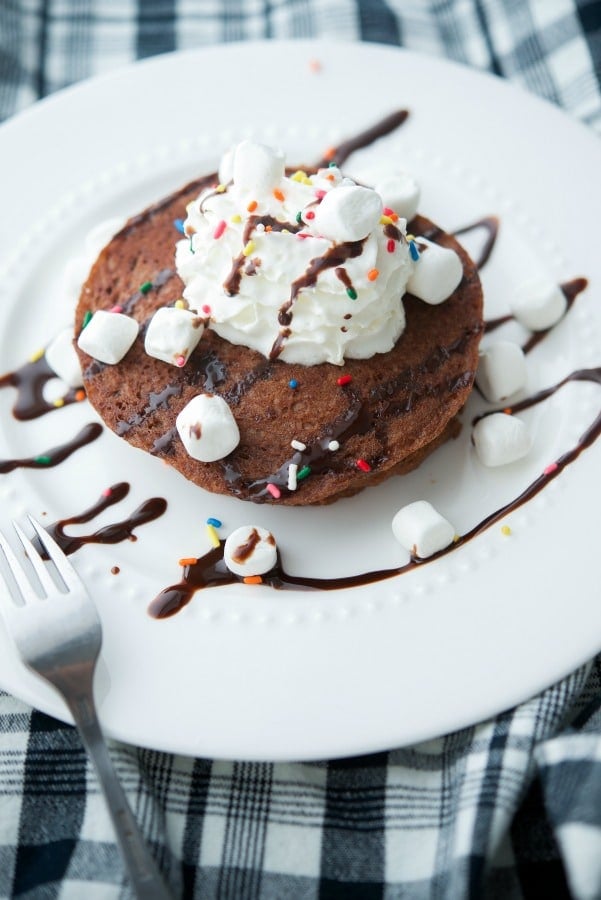 Hot Chocolate Pancakes {Gluten Free}
Shop Related Products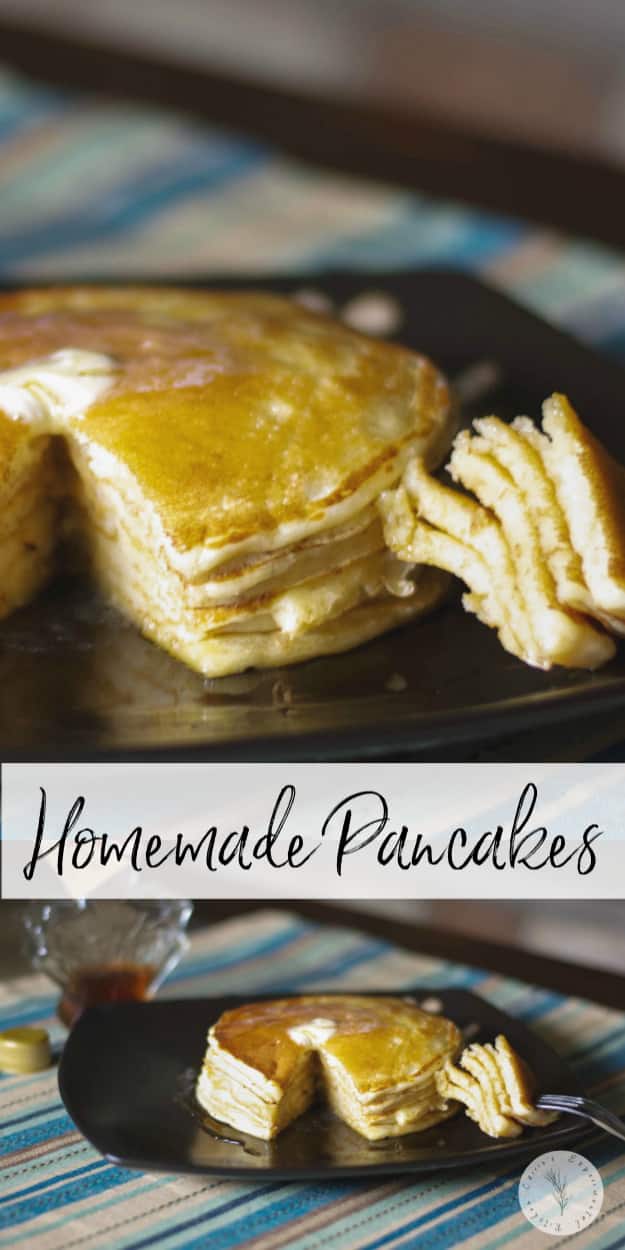 Connect with me on Social Media