Here are 17 Delicious Ravioli Recipes to try the next time you're craving those soft pillowy bites of filled pasta!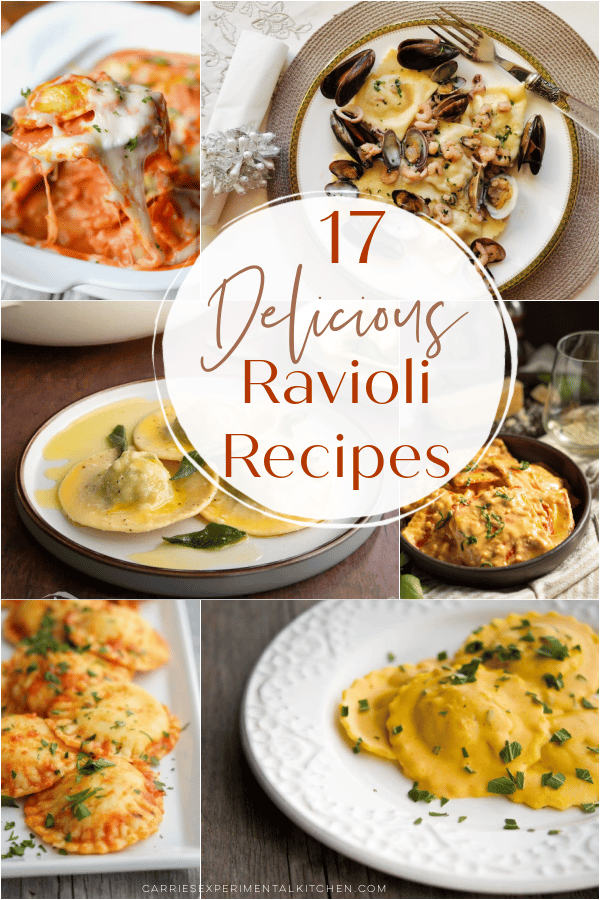 Ravioli is one of those pasta dishes that are a favorite among young and old alike. They're so versatile, easy to make and delicious.
From cheese, vegetable and fish filled, you're going to want to try all of these 17 ravioli recipes!
17 Delicious Ravioli Recipes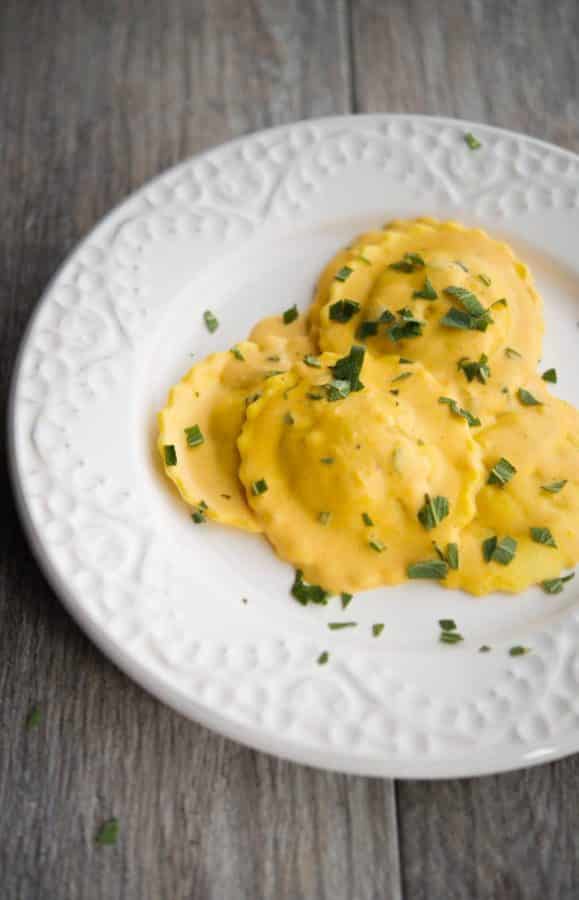 Ravioli with Pumpkin Sage Cream Sauce
Ravioli with Pumpkin Sage Cream Sauce is so delicious and easy to make; a lovely addition to your holiday menu. Try it with your favorite pasta too!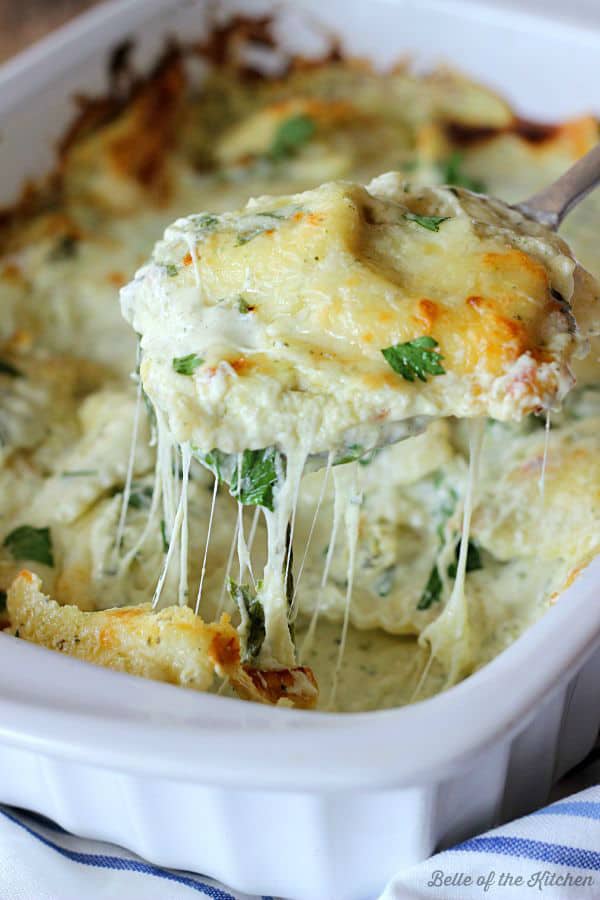 This ravioli recipe is loaded with spinach artichoke flavor for a comforting dinner idea.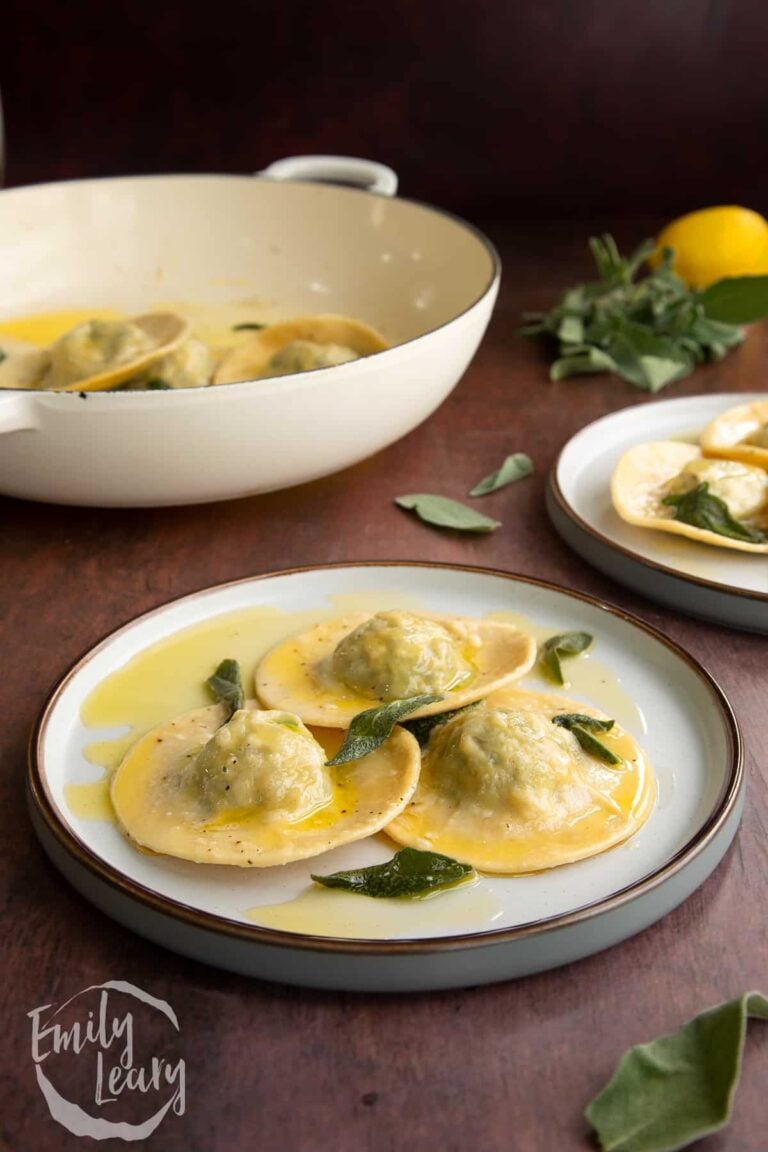 Ricotta sets this ravioli off just right. You are sure to love the creamy texture.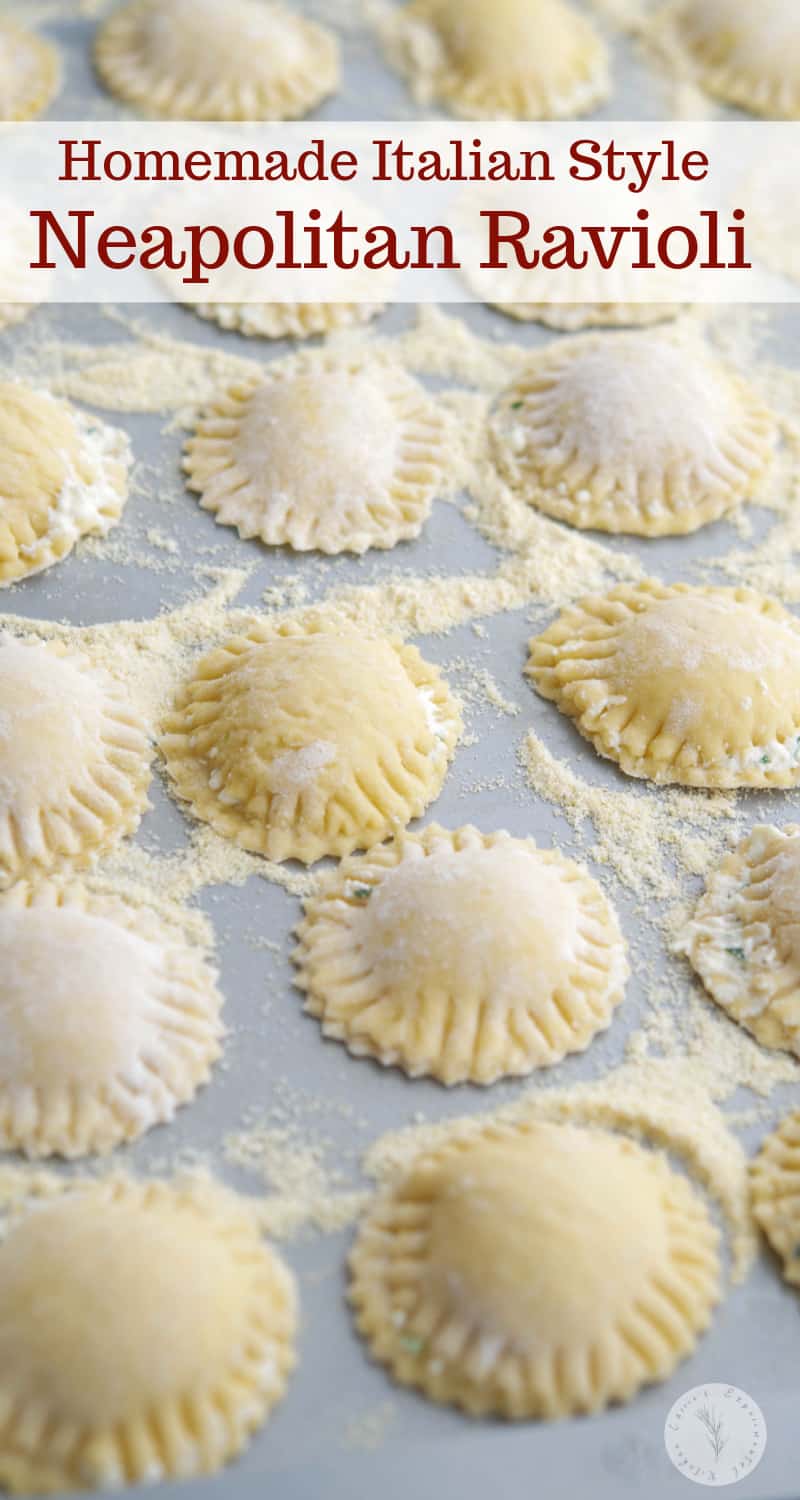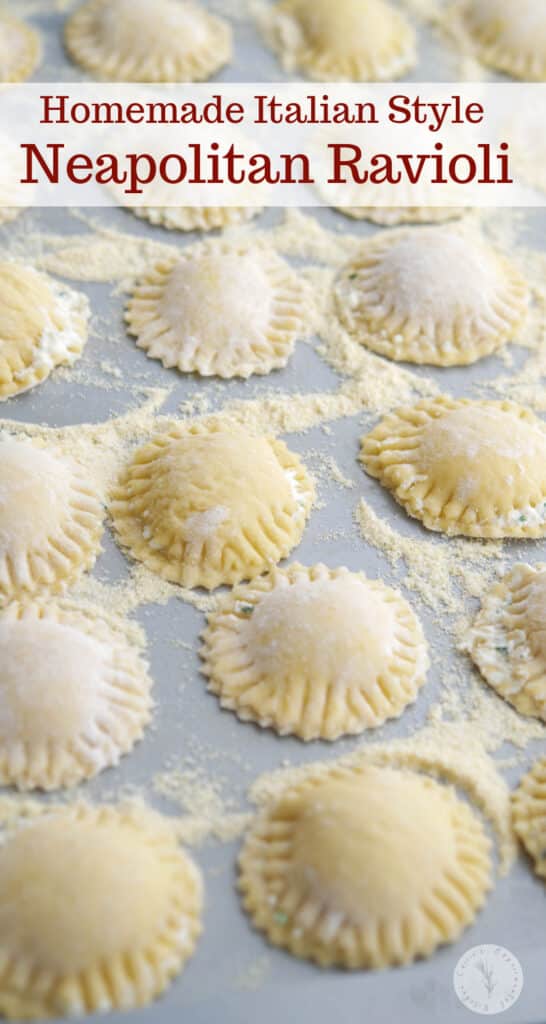 Learn how to make homemade Italian style Neapolitan Ravioli. It's easier than you think and perfect for holidays or Sunday Supper.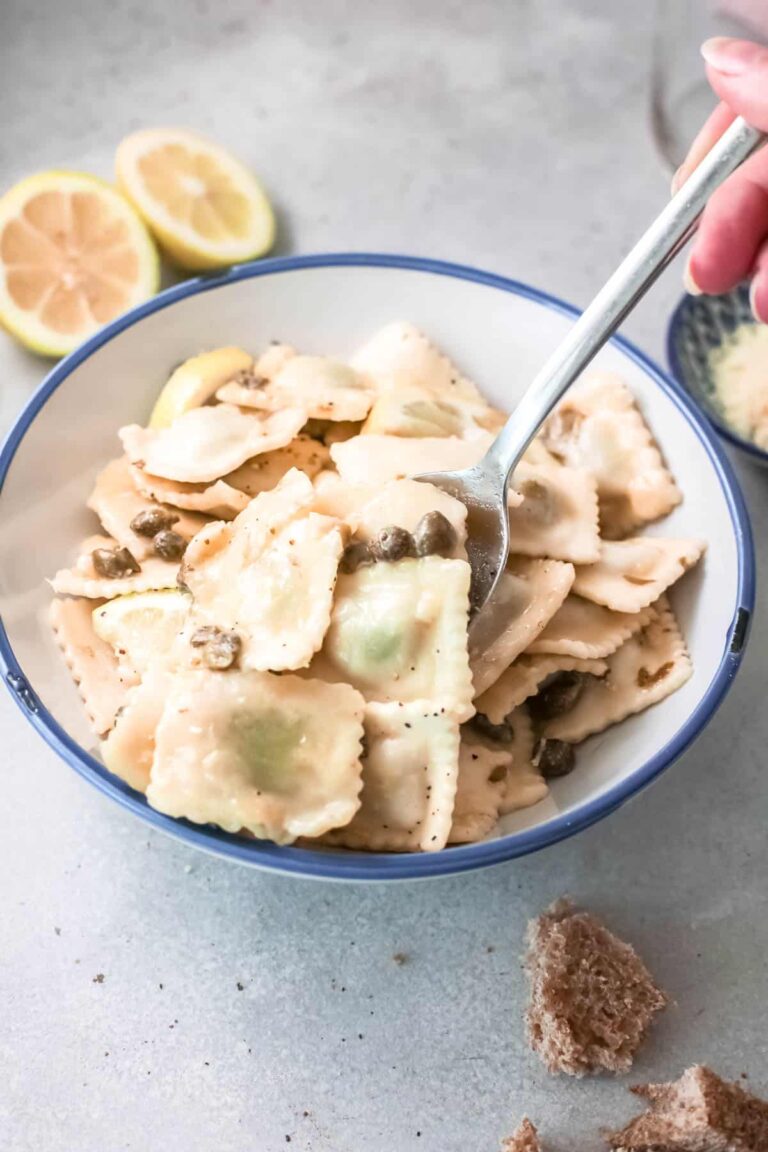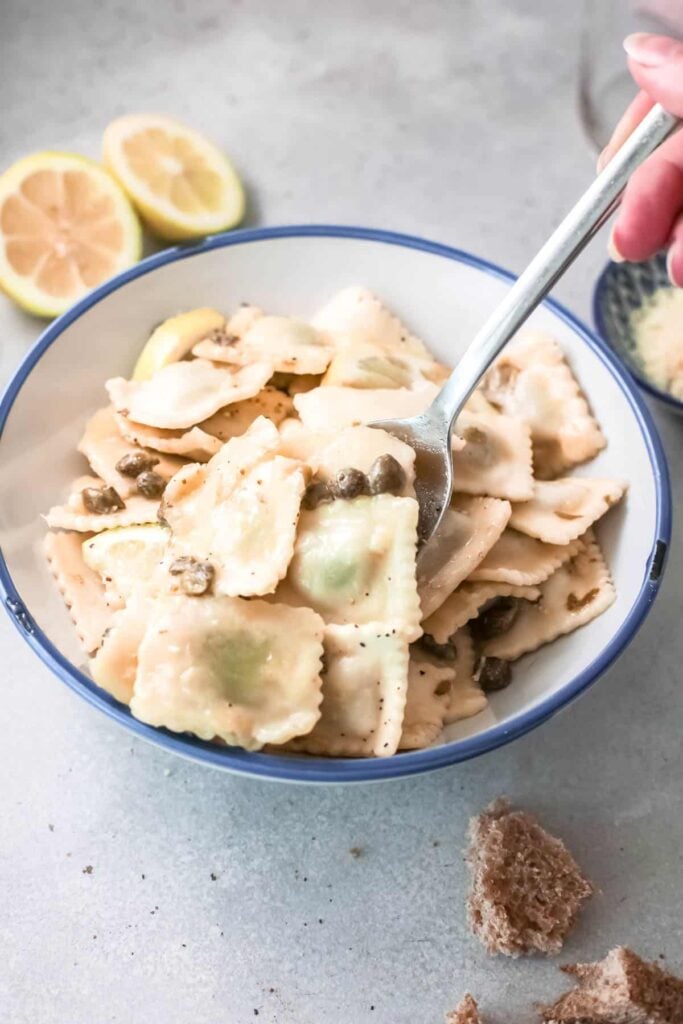 Ravioli with Lemon Butter Sauce
Lemon butter is the perfect partner for a bright and beautiful ravioli!
VISIT THE

RECIPE INDEX

TO SEARCH FOR MORE RECIPES BY CATEGORY.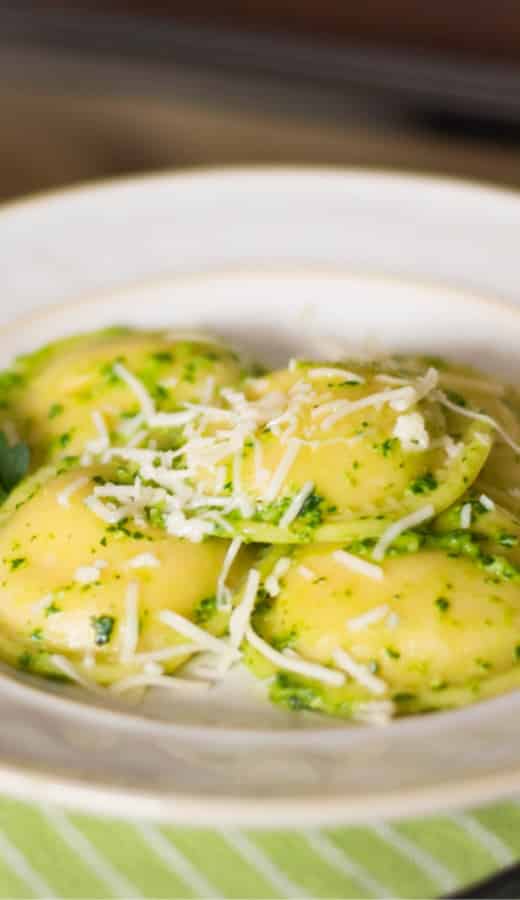 Spinach peso sets this cheese stuffed ravioli off just right.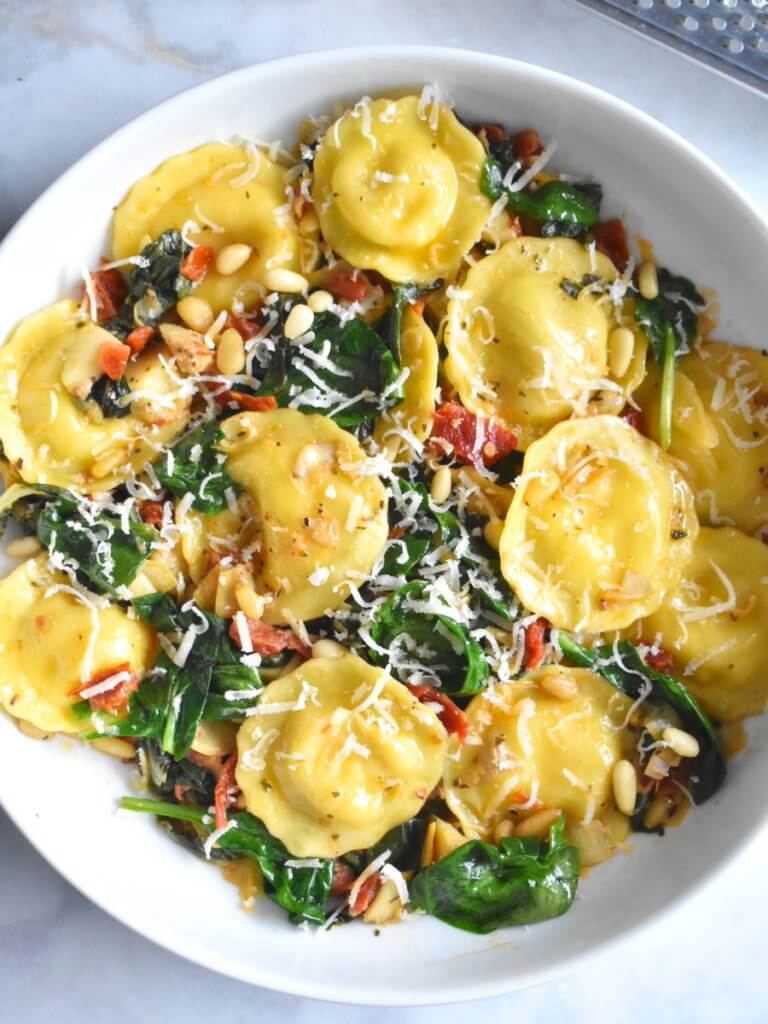 Spinach, Artichoke and Sun Dried Tomato Ravioli
This ravioli rivals anything you might get at a restaurant. It has so many flavor working together to make a great meal.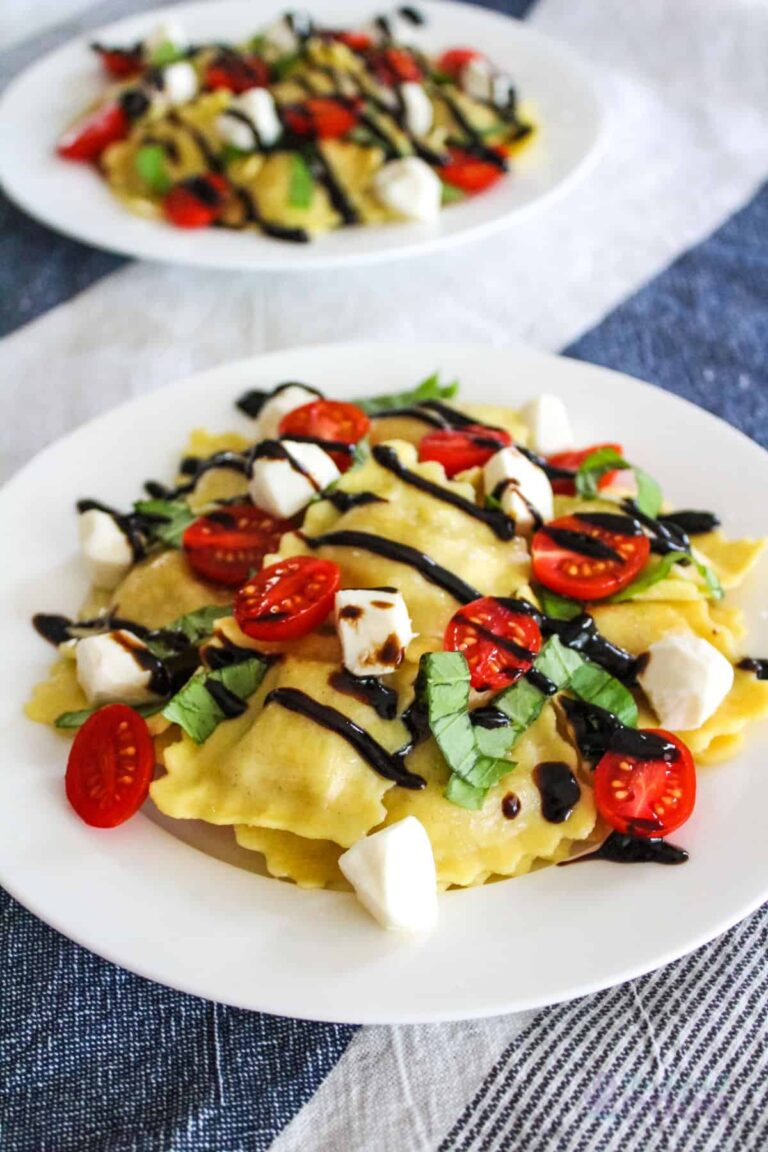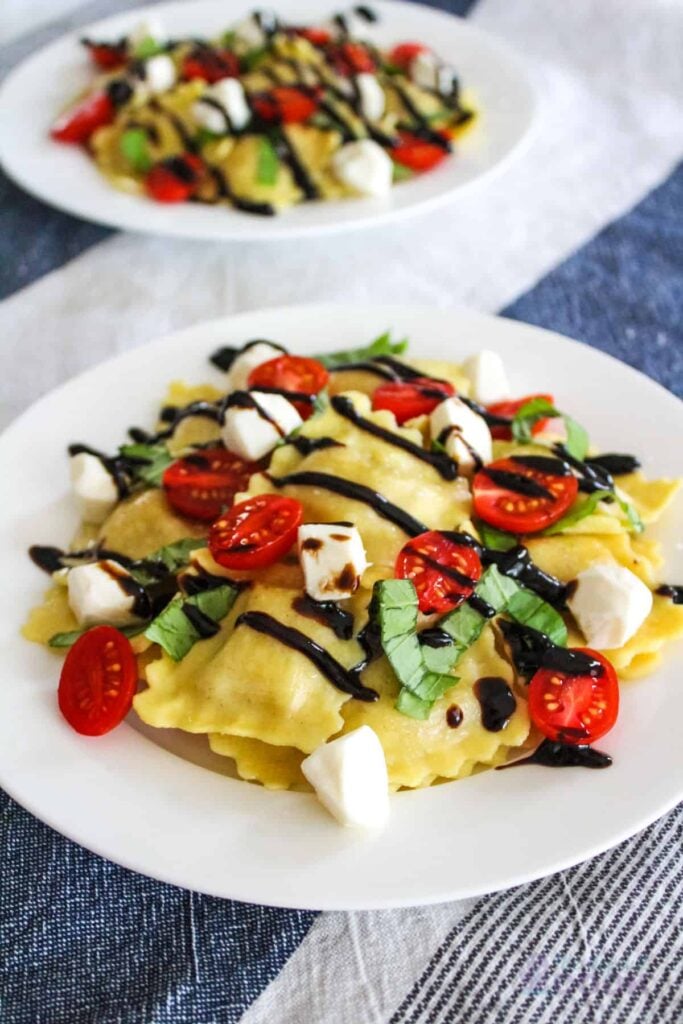 Get your caprese fix with this really great ravioli recipe. You are sure to love this for light summer meals.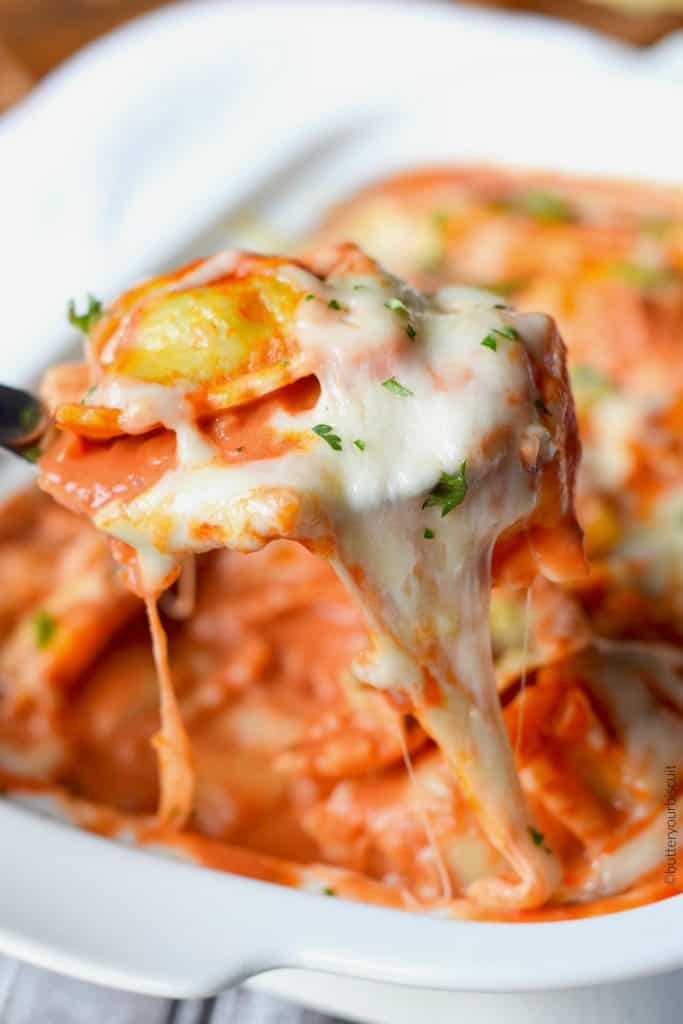 Baked Ravioli with Vodka Sauce
Vodka sauce makes this baked ravioli recipe extra cozy and comforting. You are sure to love this on a cold day for a warm meal.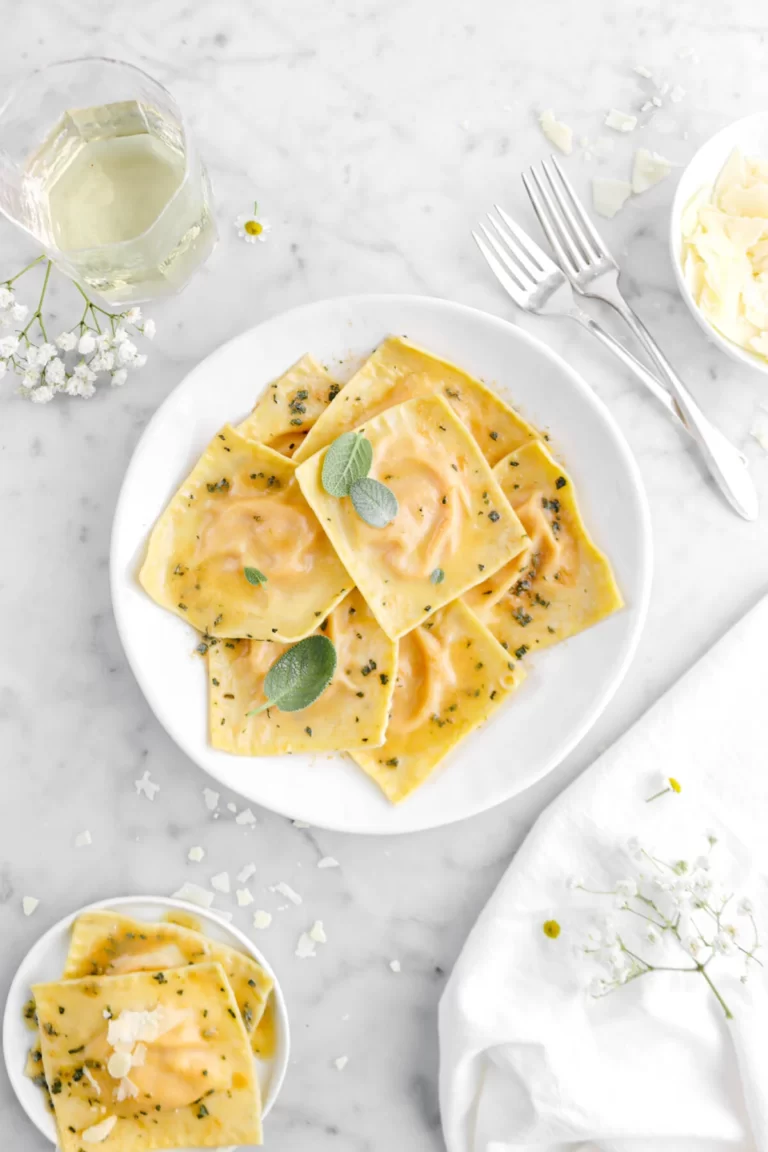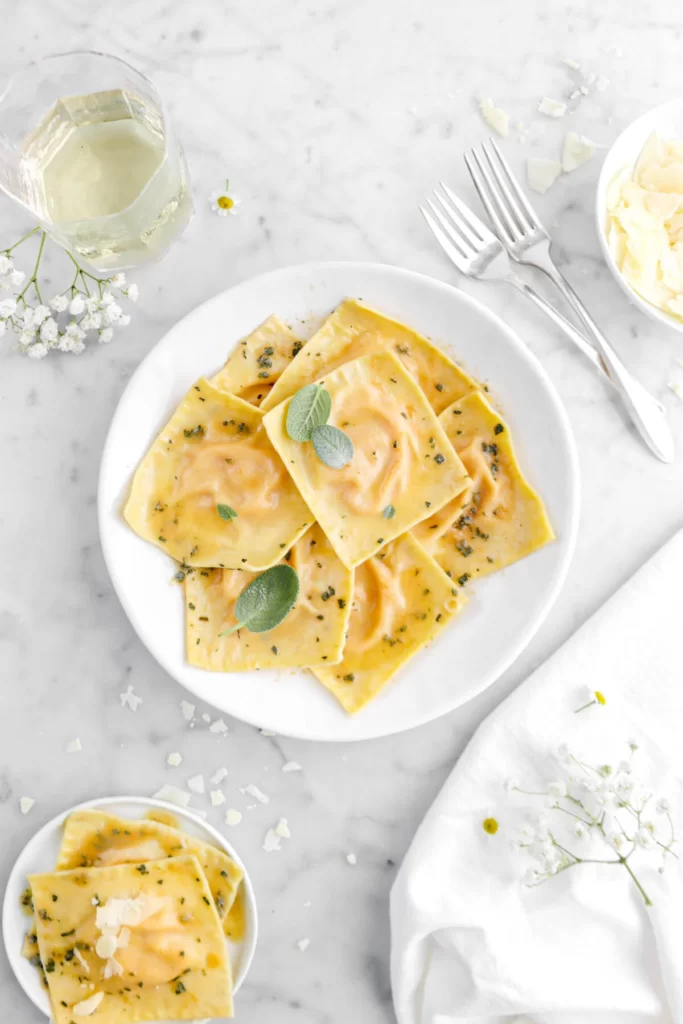 Butternut squash sets this recipe off to delicious new levels! This is a perfect autumn meal to serve.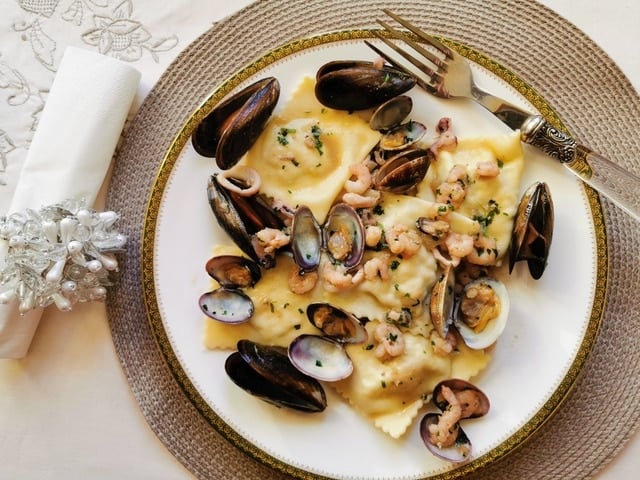 Ravioli is just the place for baked fish. You are sure to enjoy this flavorful spin on dinner.
SIGN UP FOR MY WEEKLY NEWSLETTER
AND RECEIVE
A FREE EBOOK!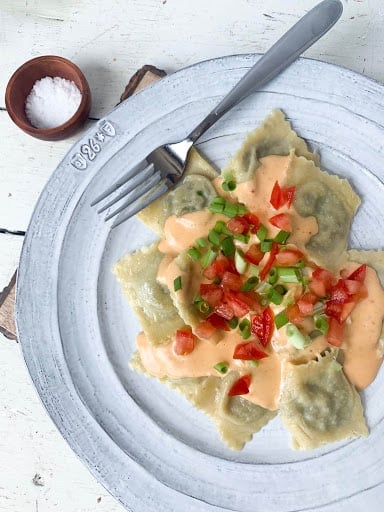 If you love mushrooms, then this is the ravioli recipe for you! It has such a great earthy flavor!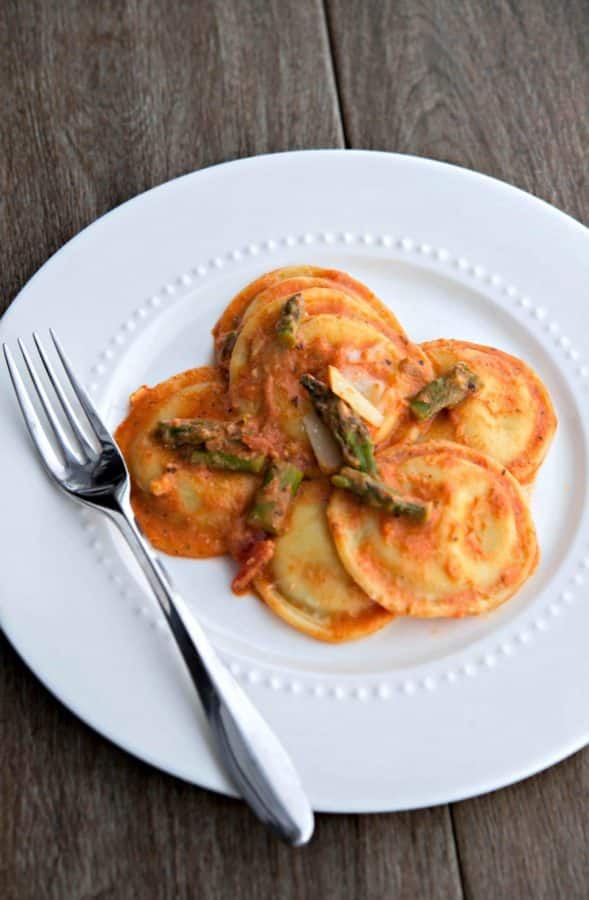 Ravioli with Asparagus in a Pink Cream Sauce
This recipe for Ravioli with Asparagus in a Pink Cream Sauce is delicious and so easy to make. It's perfect for any special occasion or a weeknight meal.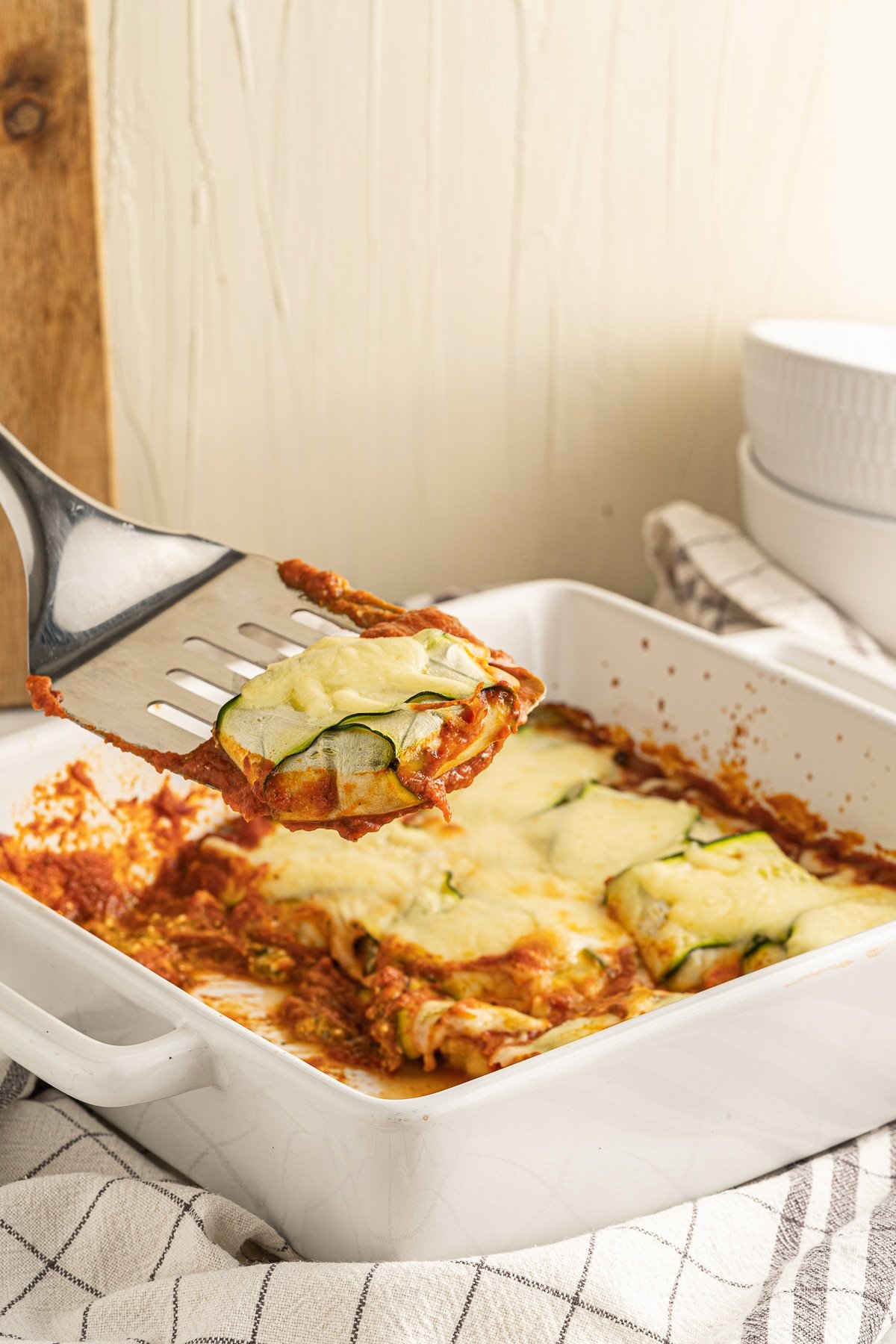 This Zucchini Ravioli might look fancy but it's simple to make, low carb, gluten free, keto friendly and sugar free! Super comforting but still light and tasty, I promise you won't miss the pasta and all of the carbohydrates.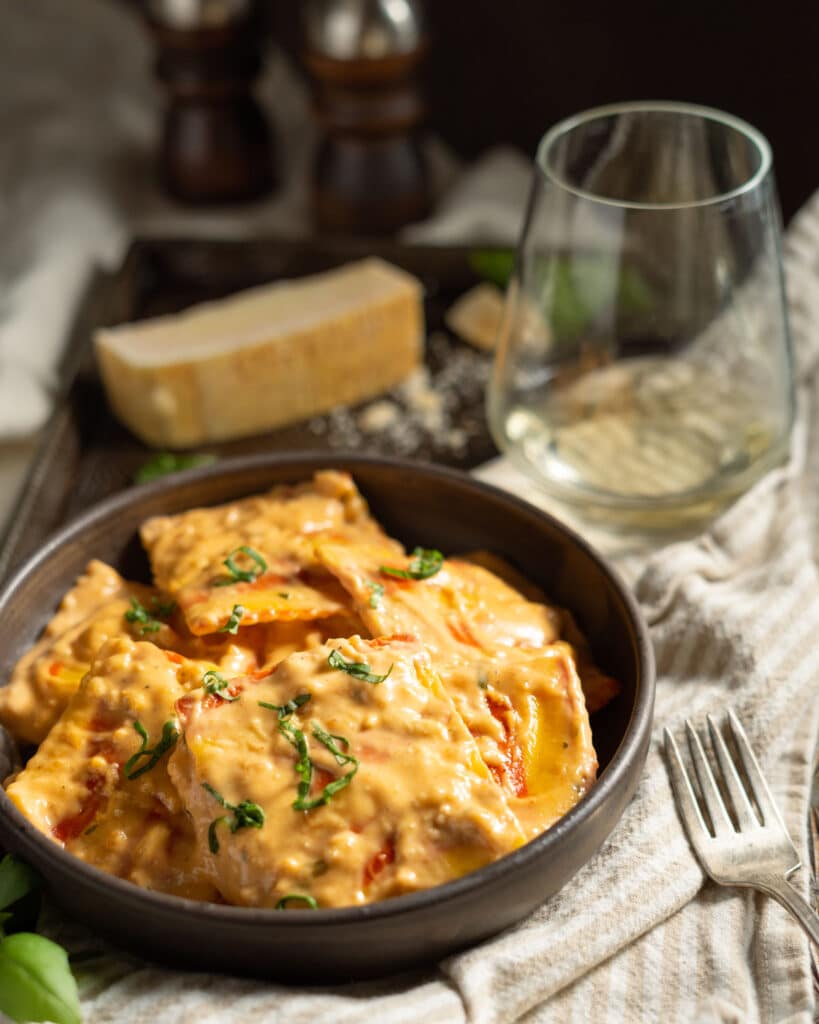 Lobster Ravioli with Cream Sauce
Step things up a bit with the addition of lobster to your ravioli night. That cream sauce is nothing short of dreamy.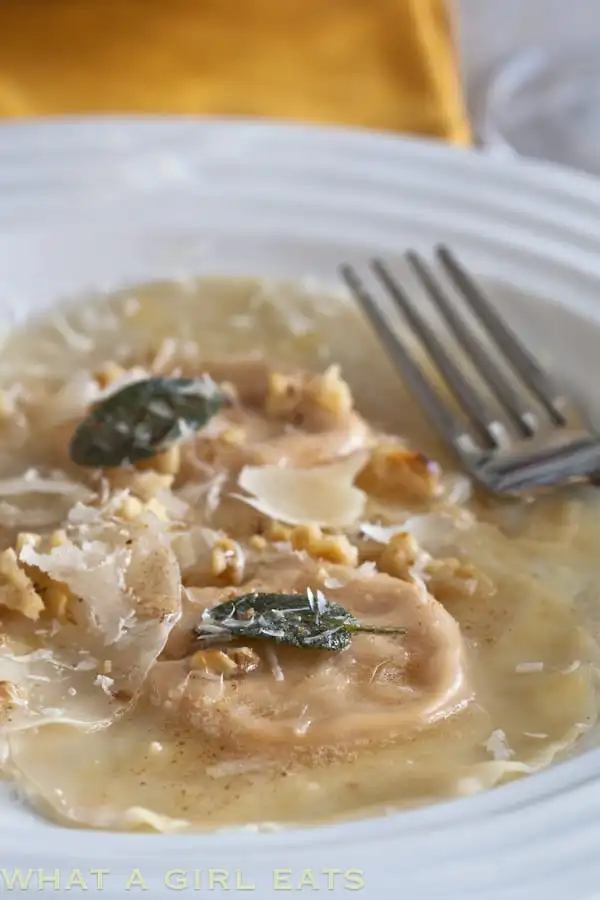 Pumpkin and sage pair perfectly for this autumn inspired dinner.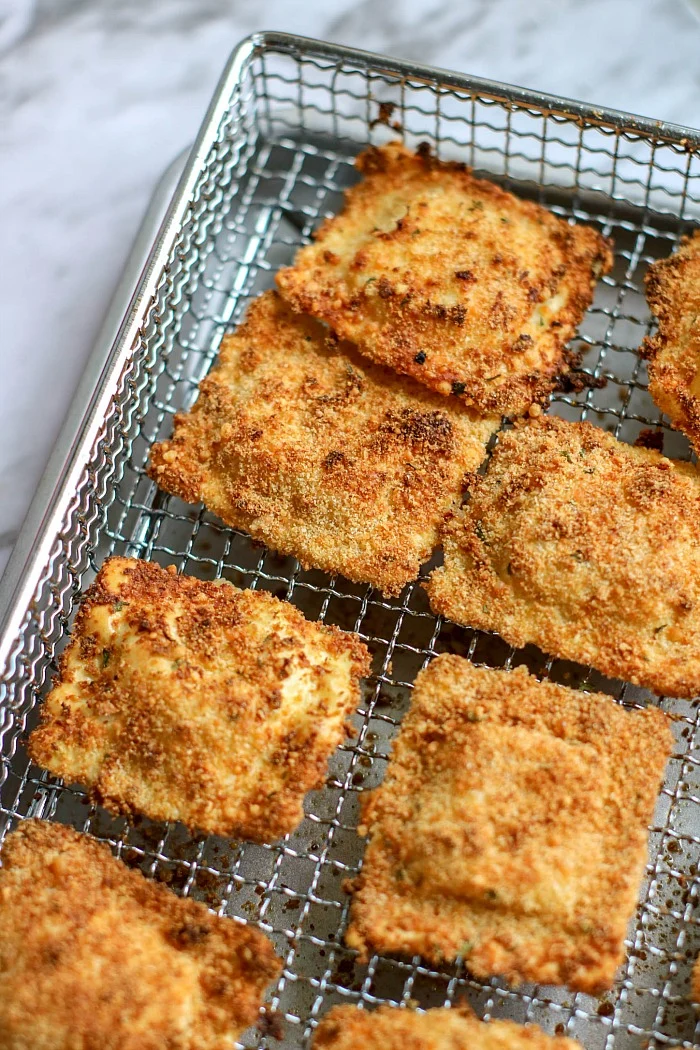 Let your air fryer do the work for this tasty spin on ravioli. Dip in your favorite sauce for a cozy meal to share.
CONNECT WITH ME ON SOCIAL MEDIA