Triple Chocolate Zucchini Muffins made with cocoa powder, semi sweet and dark chocolate are so chocolatey.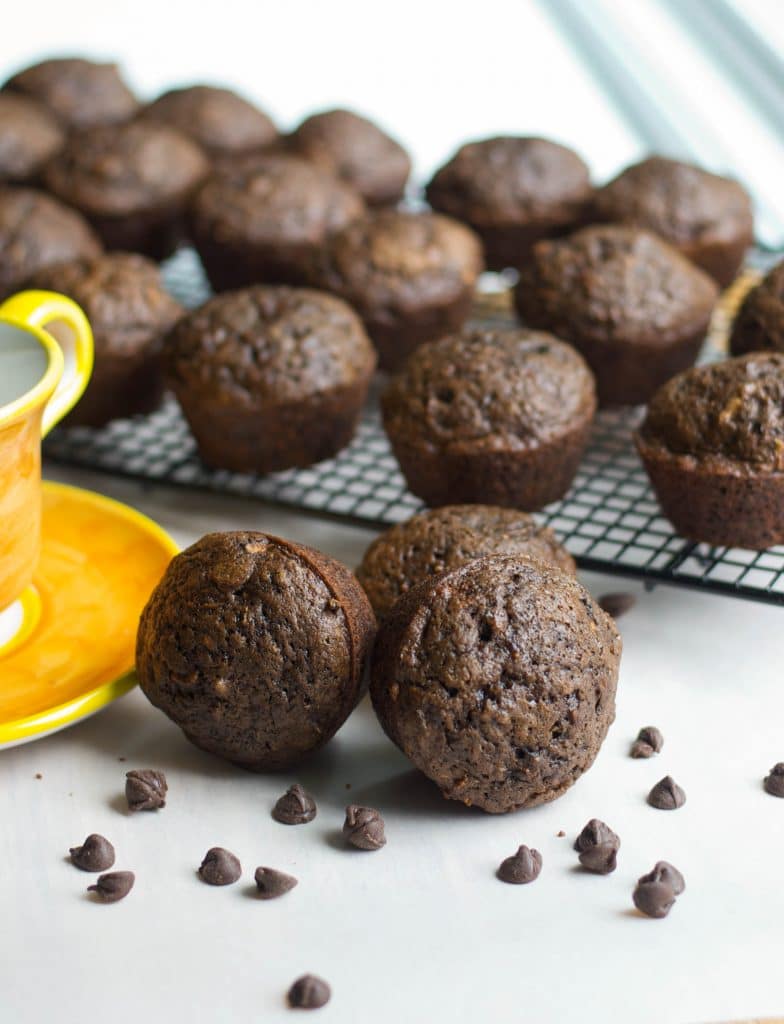 WARNING! The following recipe for Triple Chocolate Zucchini Muffins are not healthy in any way, shape or form, but they certainly taste darn good. Sometimes a girl just needs a chocolate fix. And being there are three of us under one roof, it's bound to happen from time to time.
I don't usually keep sweets like cookies and candy in the house. So when the chocolate craving monster rears its ugly head, we have to think twice before getting in the car to go to the store to satisfy our cravings.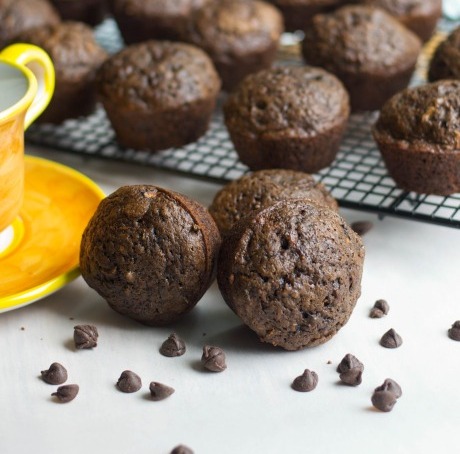 This time my oldest needed a chocolate fix the night before I made these and of course, we had nothing she wanted. So the next day while surfing Google+, I saw that Christie from Food Done Light made some Chocolate Zucchini Muffins.
Her muffins looked incredible; however, they were made "healthier" with flax seed, yogurt, and egg whites which I LOVED, but my kids, not so much. Every time I try to give them a healthier version of a dessert/sweet type item they cringe.
So I used my own zucchini bread recipe and tweaked it a little to make it extra chocolatey.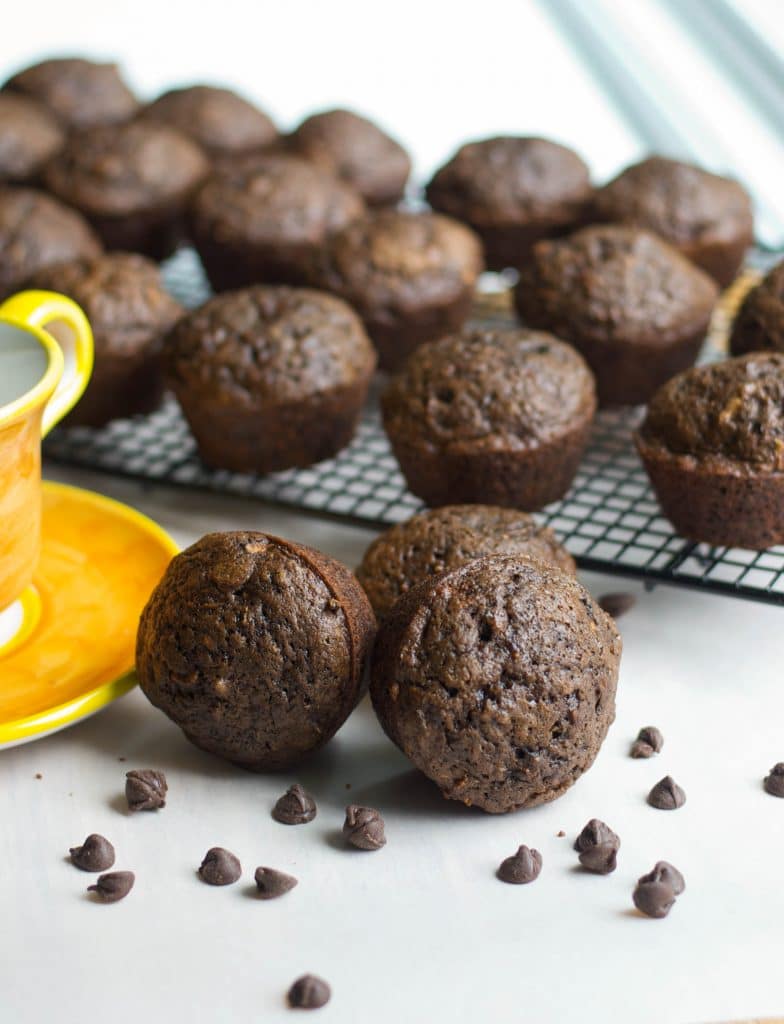 I have to say that I was shocked that they were only 205 calories each considering what went into these beauties, so even I indulged in a muffin or two over the course of their existence.
Which by the way, only lasted three days since I sent them into work for my nieces to enjoy as well and then the younger one and her friend devoured most of what was left during a sleepover. Enjoy!
Sign up for my weekly newsletter
and receive
a FREE eBook!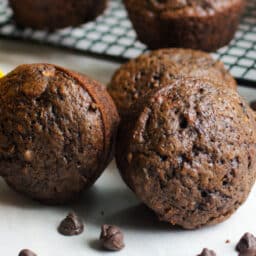 Triple Chocolate Zucchini Muffins
Triple Chocolate Zucchini Muffins made with cocoa powder, semi sweet and dark chocolate are so chocolatey, you won't be able to eat just one.
Instructions
Preheat oven to 350 degrees F.

Combine the eggs, sugar and oil in a large bowl and whisk together until smooth.

Add in the flour, baking soda, baking powder, salt and cocoa powder and mix well.

Next, add in your grated zucchini and both kinds of chocolate. Mix well

Spray standard size muffin tins with the cooking spray and fill them ¾ of the way to the top with the batter. You should get approximately 30-32 muffins depending on the actual size of your pans. (I got 30 with mine).

Bake for 15-20 minutes or until top springs back when touched. Remove from oven and cool.
Visit the

recipe index

to search for more recipes by category.

Related Recipes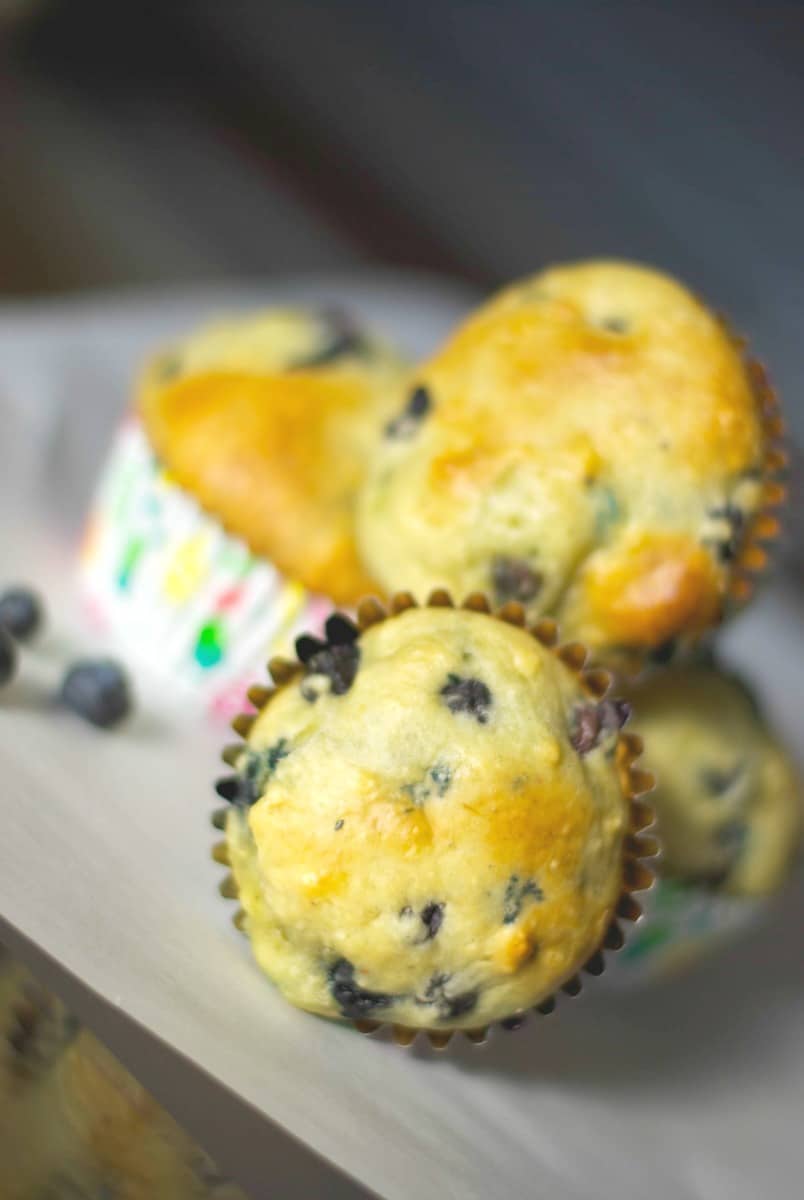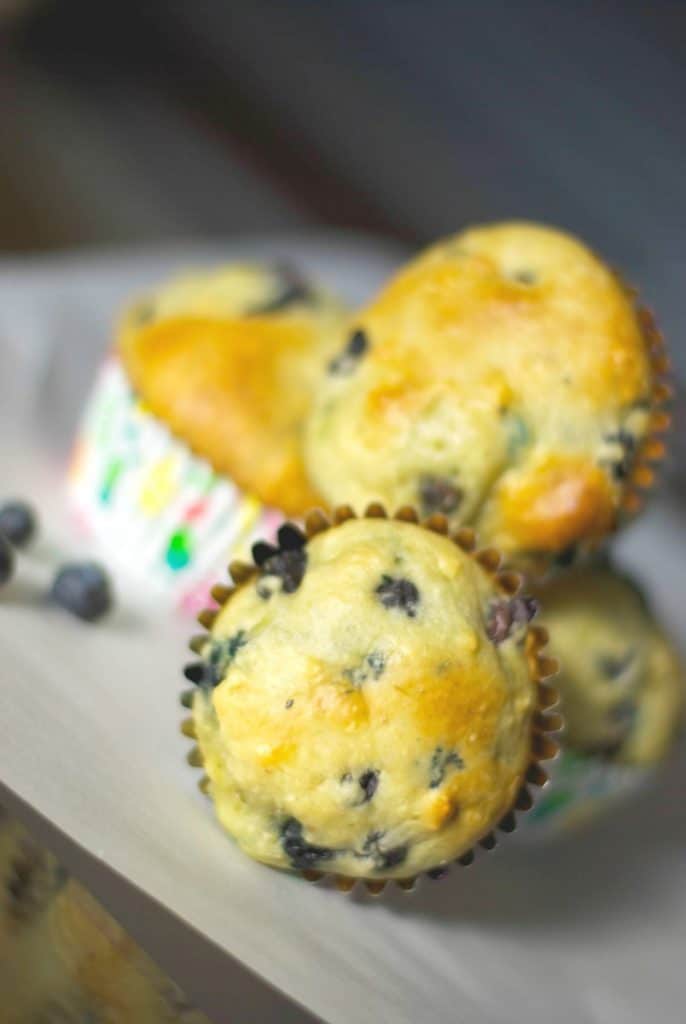 Low Fat Blueberry Muffins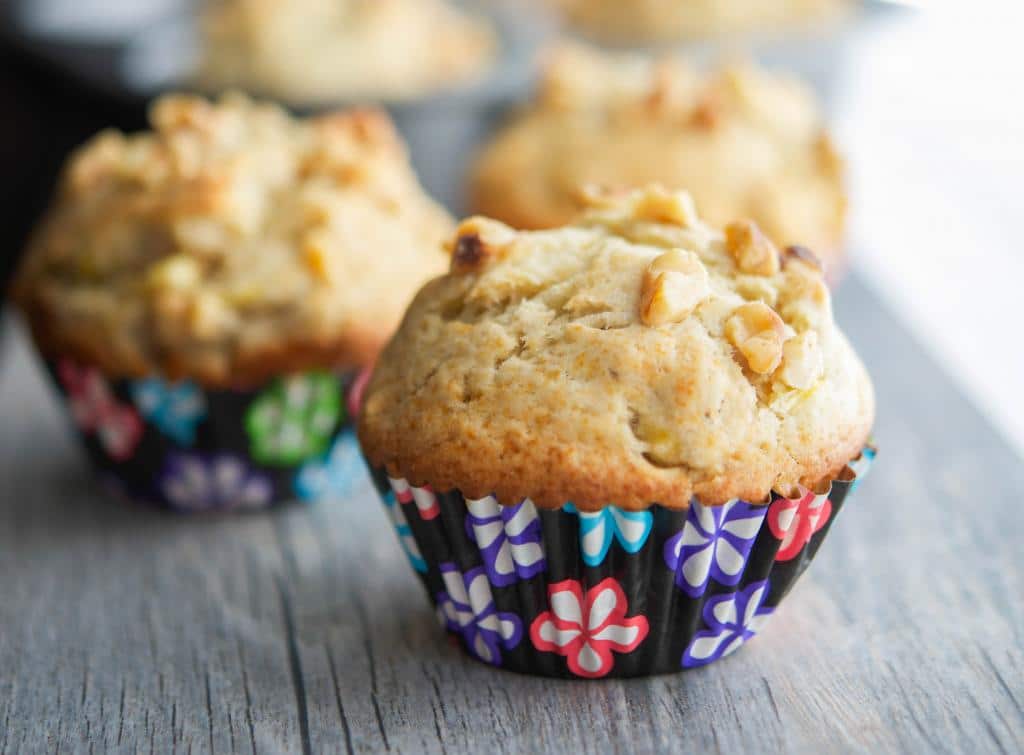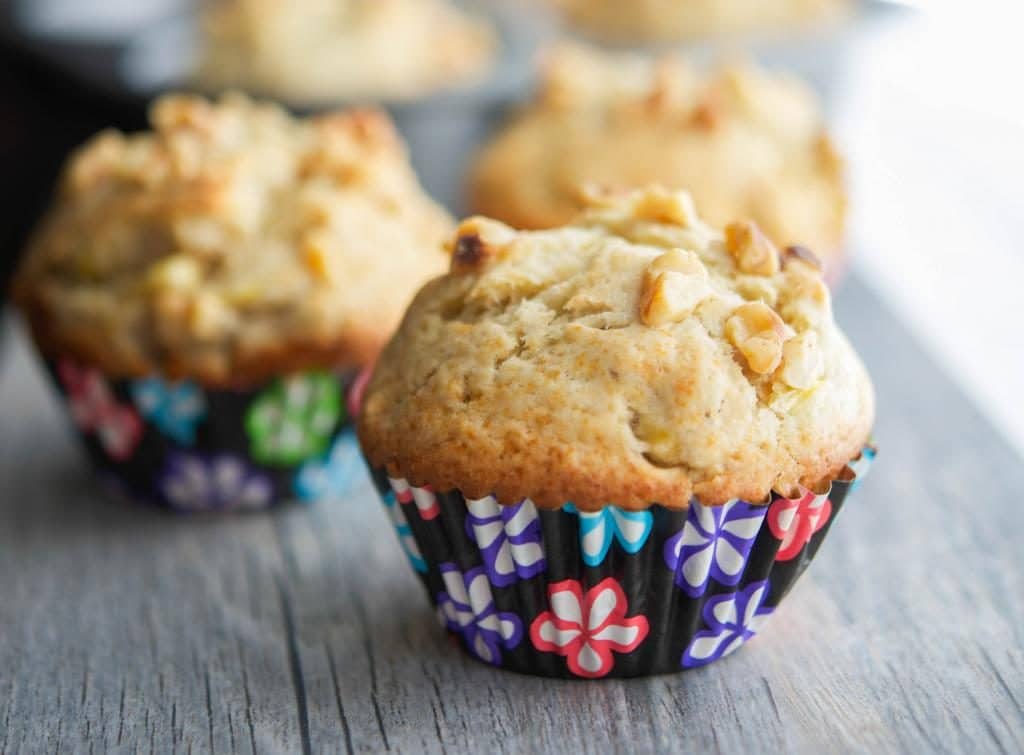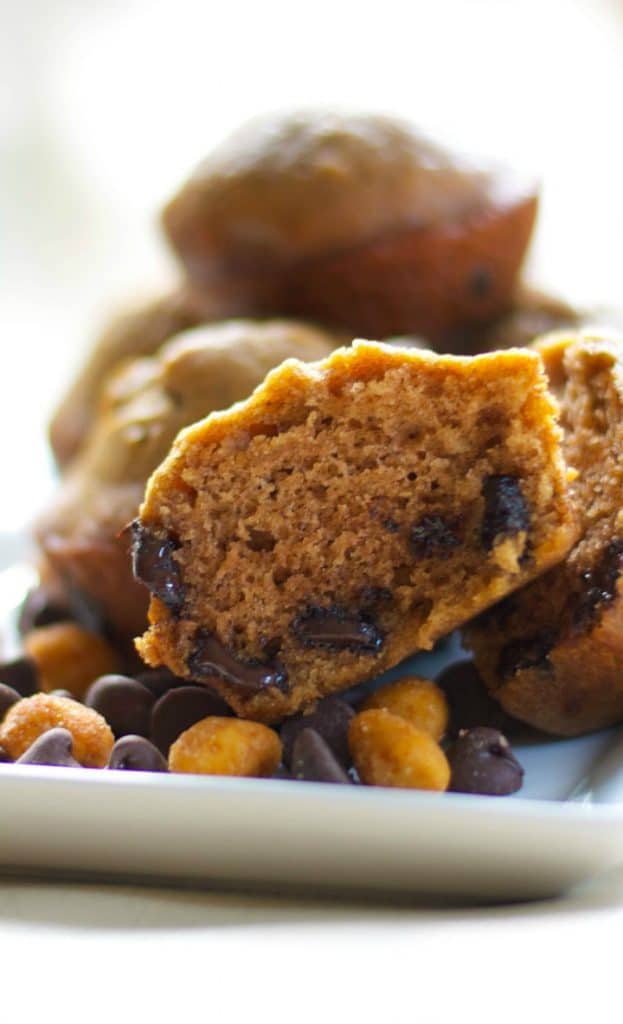 Chocolate Peanut Butter Banana Muffins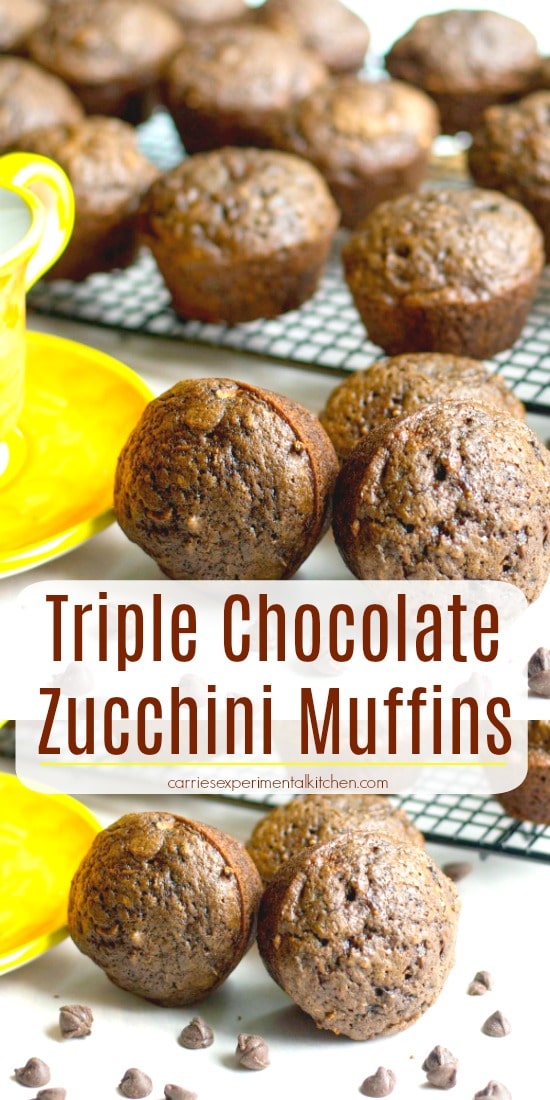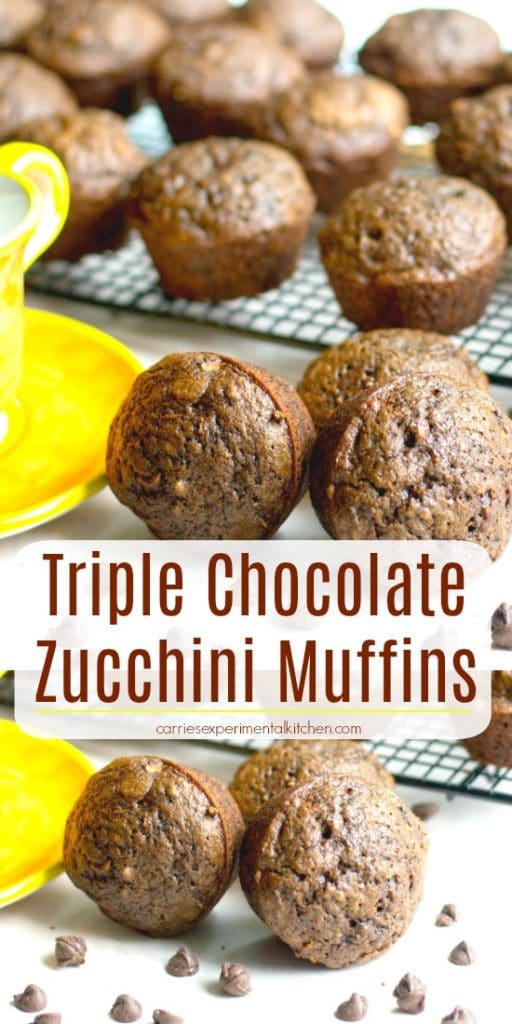 Connect with me on Social Media