This Blueberry, Peach & Banana Smoothie is filling with the addition of flax and tastes great for breakfast or an afternoon snack.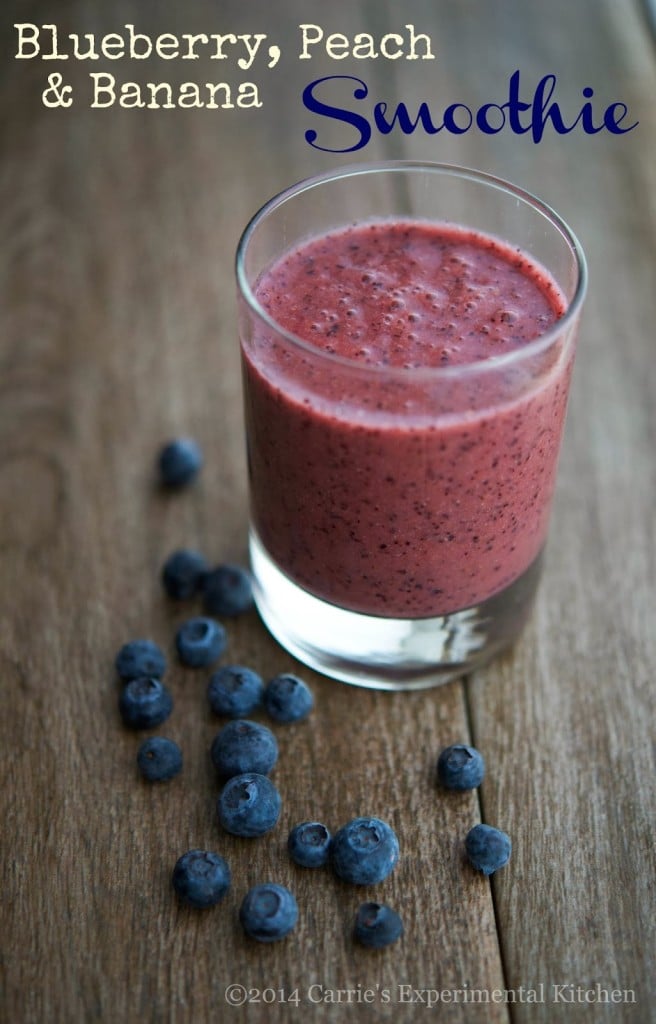 When I first started making these drinks, I was unsure if I should call them juices or smoothies. To me, a smoothie always had the connotation that there was milk or yogurt involved somehow.
However, upon some research, a smoothie is anything blended; whereas a juice is also blended, but then the mixture is then separated using a sieve to form a thin liquid removing the pulp.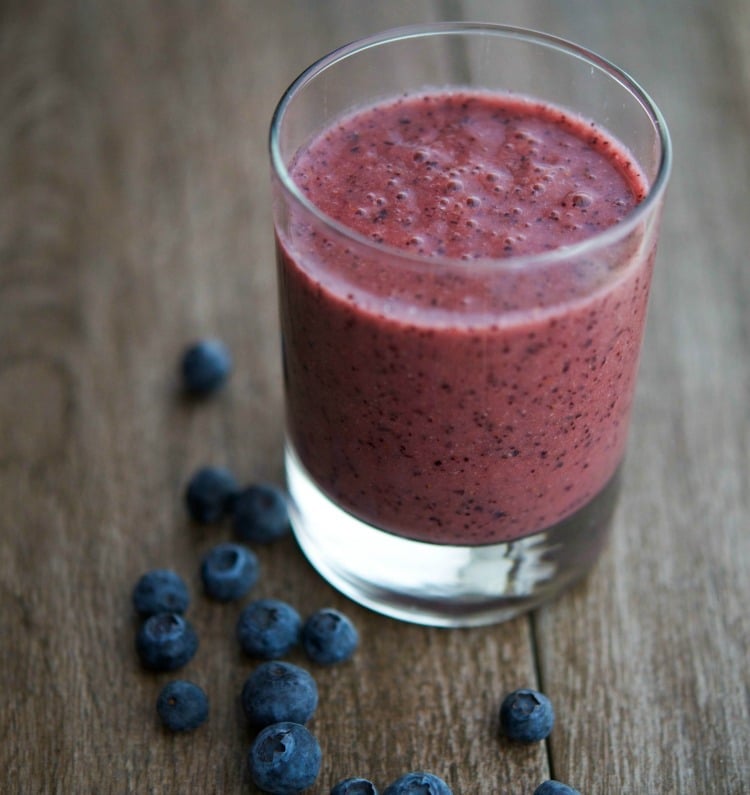 I'm not a huge fan of anything cold (or milk for that matter); which is why I've procrastinated making smoothies in the past. I found that I don't have to add ice to my smoothies to make them thicker; though you can which is how my youngest daughter likes hers.
I blend all of the ingredients together; then add the ice in whole cubes if I won't be drinking it right away so I can take it with me.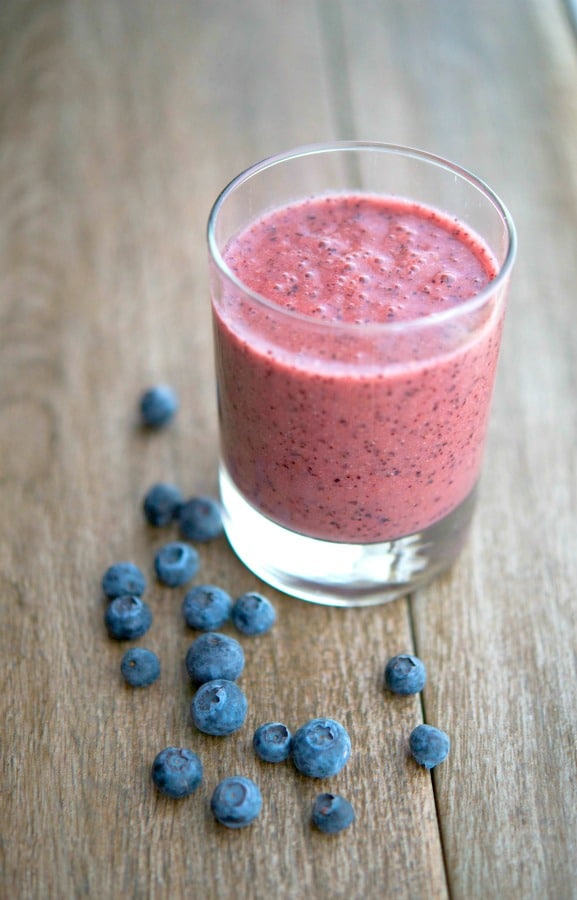 How do you make a Blueberry, Peach & Banana Smoothie?
For this smoothie version, I used fresh blueberries, frozen sliced peaches and a half of a banana; which I had also frozen right before my bunch began to turn bad.
Simply slice the banana in half, place it in an airtight container or resealable plastic bag and remove as needed. This Blueberry, Peach & Banana Smoothie was delicious and was low in saturated fat and high in fiber, iron, and vitamins B6 and C. ~Enjoy!
Sign up for my weekly newsletter
and receive
a FREE eBook!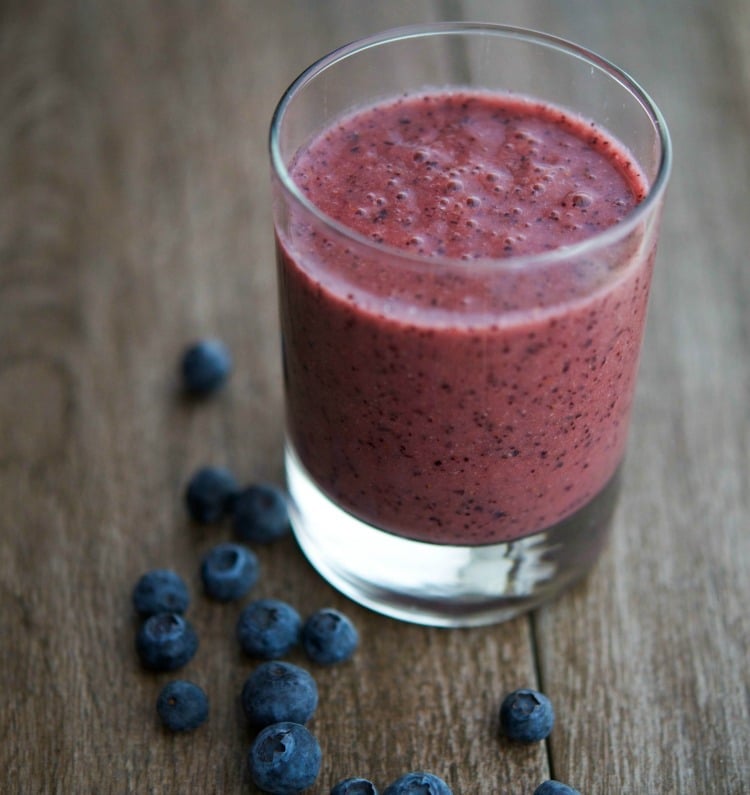 Ingredients
1/4

cup

blueberries

1

cup

sliced peaches

1/2

banana, peeled

2

tablespoons

flaxseed meal

1

cup

water
Instructions
Place all ingredients into your blender (Vitamix) and blend on high 2 minutes.
Did you make this recipe?
Share a comment on the blog or mention @CarriesExpKtchn on Instagram!

Related Recipes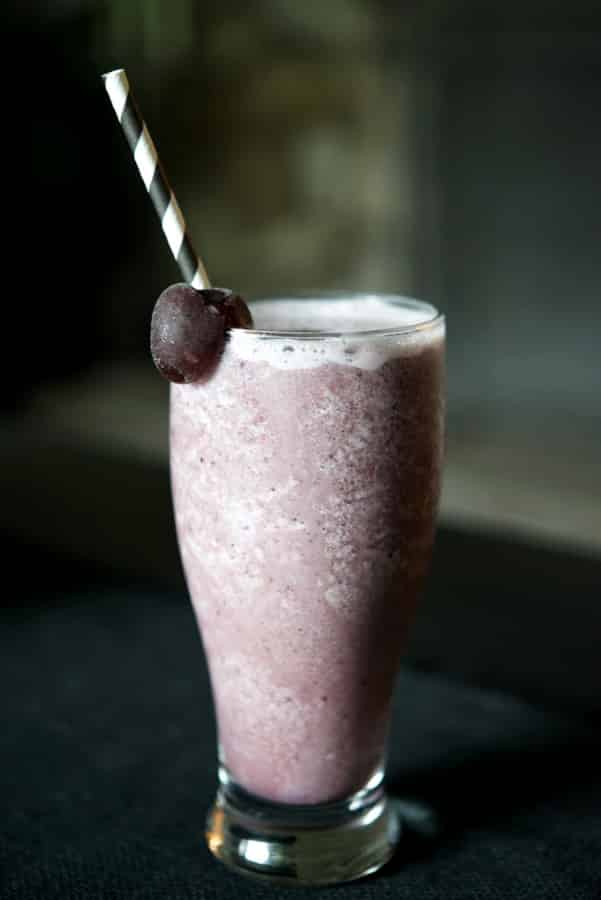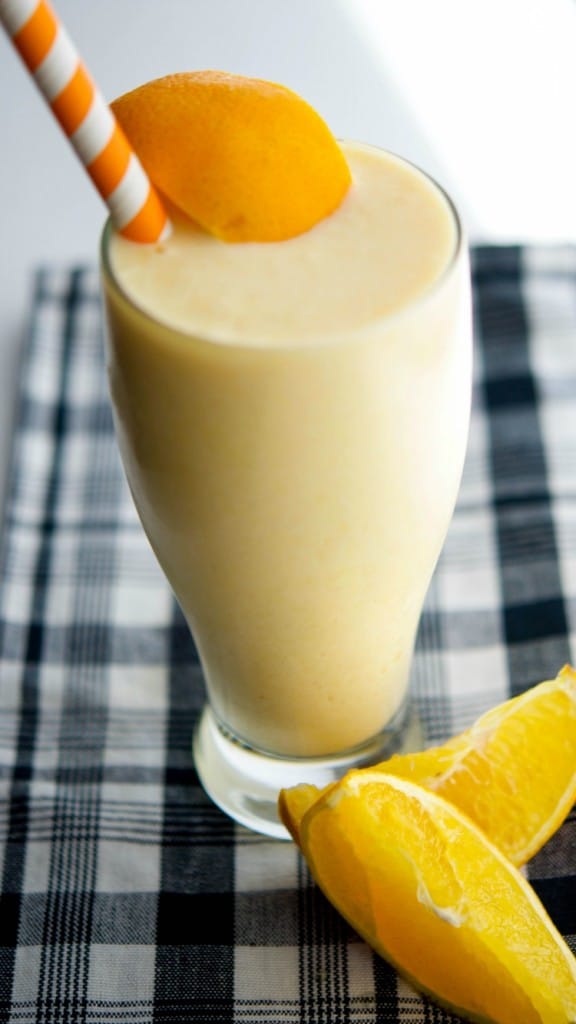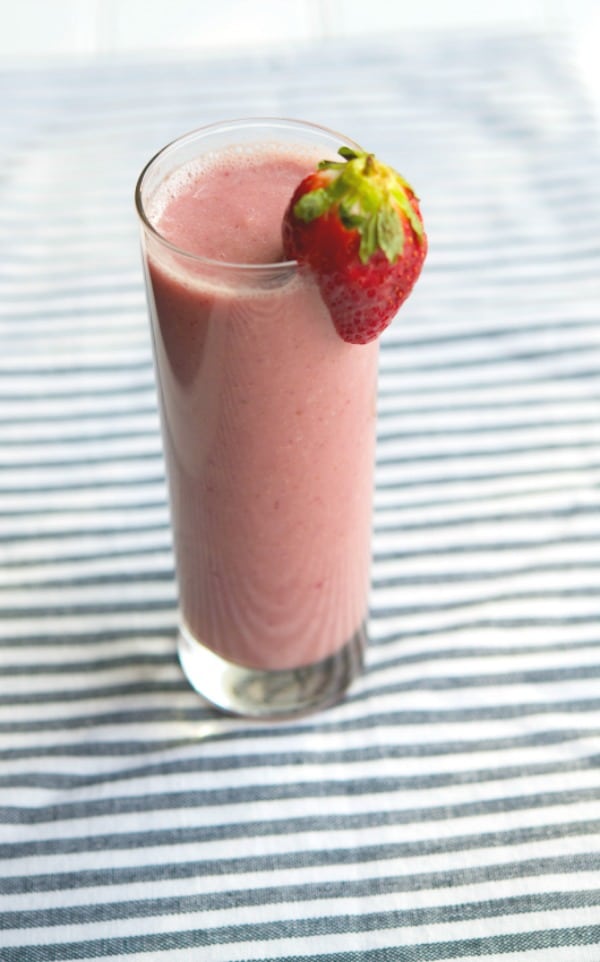 Banana, Strawberry and Peach Smoothie
Connect with me on Social Media