Buttermilk Fried Chicken made with bone-in chicken thighs that have been soaked in buttermilk; then dipped in flour and herbs and fried until crispy and golden brown.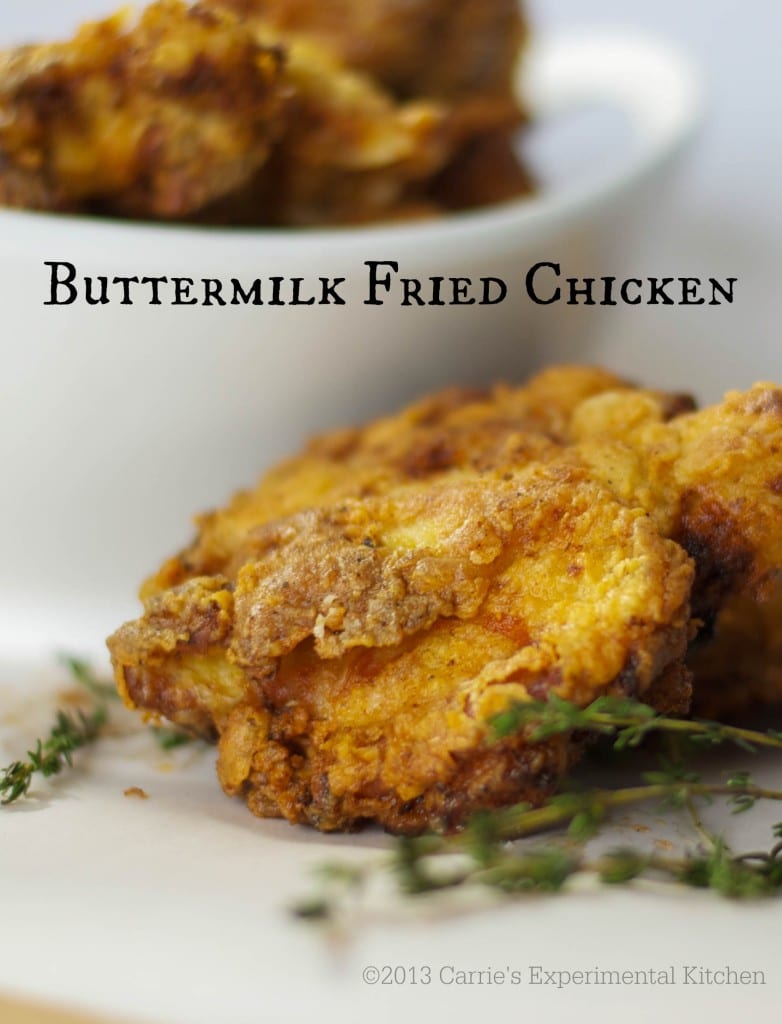 Do you have buttermilk all year round in their refrigerator? I certainly don't, but thanks to this tip I learned a few years ago, it's not a problem! Simply mix together 1 cup of milk + the juice of one lemon + 5 minutes to rest = Buttermilk.
That's it…Easy Peasy! This is the beginning to making this Buttermilk Fried Chicken.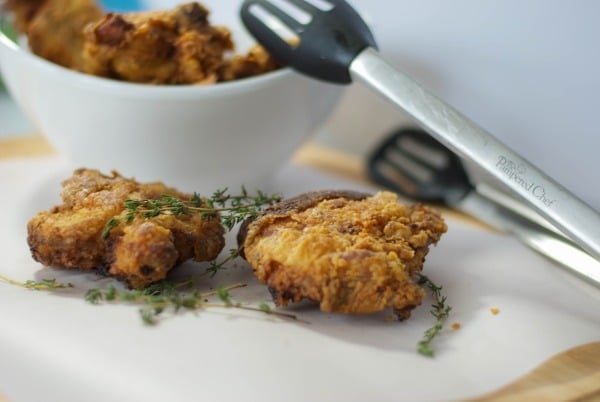 One morning while asking the kids what they wanted for dinner, G stated that she wanted fried chicken on the bone; like the kind you can get at KFC.
Now, I can probably count on one hand the number of times I've eaten at a KFC in the last 20 years, let alone make chicken at home that way.
There aren't many foods I fry with the exception of chicken, pork, or eggplant cutlets and homemade french fries. But it was a dreary kind of day and I did have some chicken thighs in the freezer so I figured why not.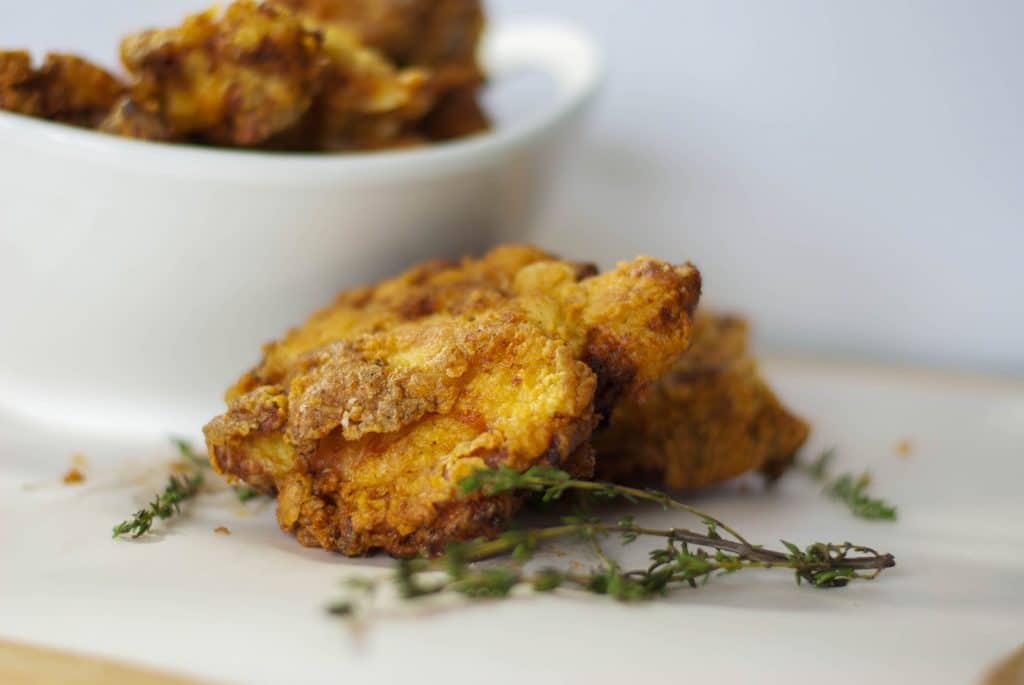 How do you make Buttermilk Fried Chicken?
Start by soaking the chicken in buttermilk in the refrigerator for about 2 hours before coating and frying them; then dredge the pieces in flour that has been mixed with spices: salt, pepper, dry mustard, onion powder, garlic powder, paprika and fresh thyme.
To fry, add oil to a Dutch oven or large pot if you don't have a fryer. You may have to work in batches.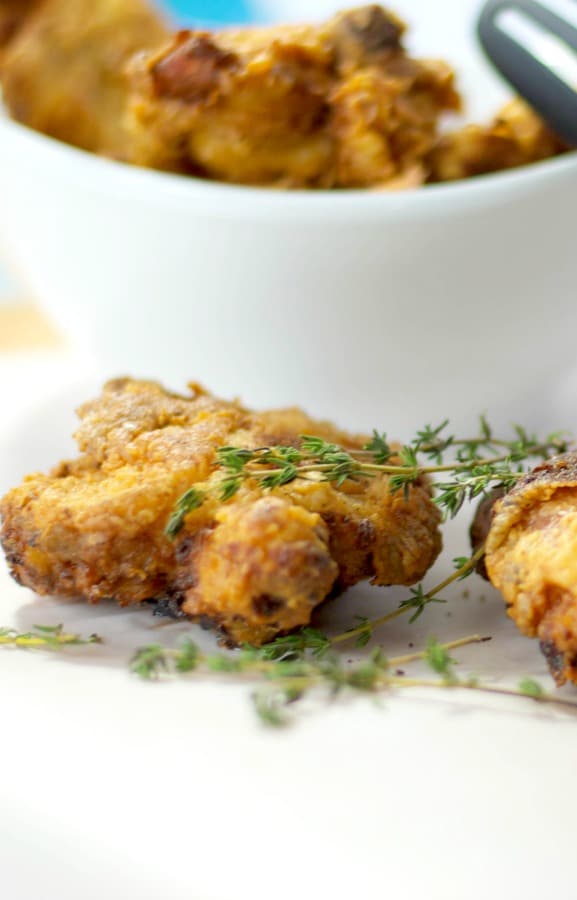 After I was done frying, I put the chicken in the oven just to make sure they were fully cooked. I can't compare this Buttermilk Fried Chicken entirely to KFC; however, they were deliciously crunchy just how I remembered them and the kids loved them!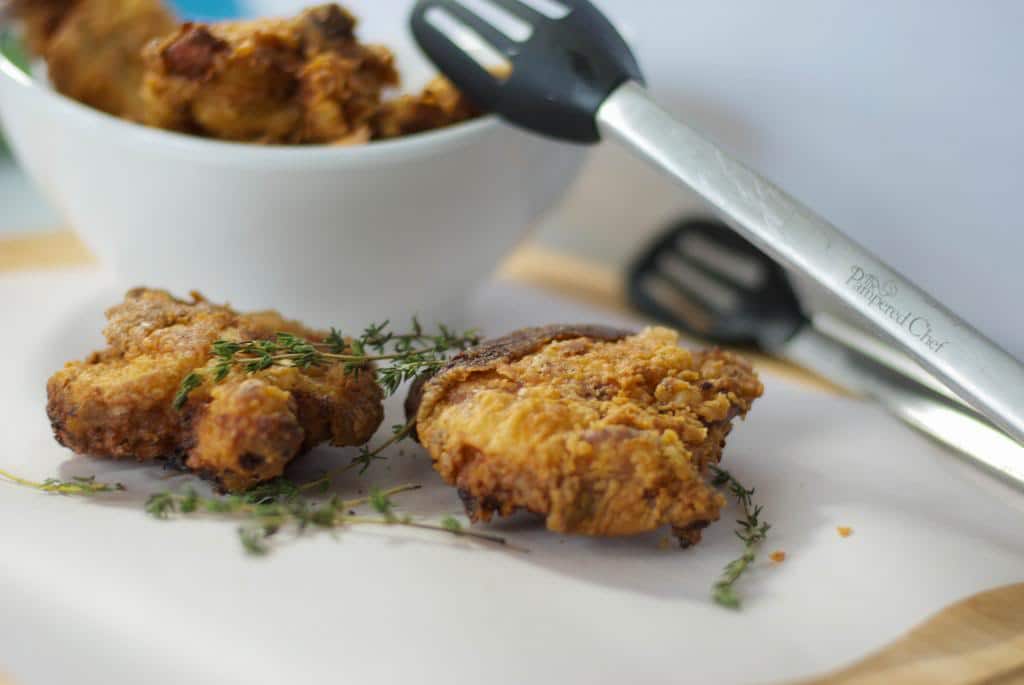 Instructions
Rinse the chicken under cold water and pat dry with paper towels.

Add the chicken to a resealable plastic bag along with the buttermilk and refrigerate for at least 2 hours (you can leave them there all day if you'd like). Remove the chicken from the refrigerator 10 minutes before you're ready to fry.

Prepare the coating mixture by mixing together the flour, salt, pepper, onion powder, garlic powder, dry mustard and thyme.

Pour the oil into a large pot, Dutch oven or deep fryer and allow to heat over medium-high heat.

Coat the chicken one piece at a time by dredging it into the flour mixture; then add the chicken to the oil. (You may have to work in two batches to avoid overcrowding).

Fry the chicken 7-8 minutes per side; allowing them to turn golden brown.

Drain the chicken on paper towels; then place on a baking sheet lined with a rack or foil.

Bake the chicken at 350 degrees F for 10-15 minutes or until the chicken has reached proper internal temperature.
Notes
*To make homemade buttermilk, combine 1 cup of milk, plus the juice of one lemon or 1 tbsp. of white vinegar; then allow to rest for 5-7 minutes until thick.
Nutrition
Did you make this recipe?
Share a comment on the blog or mention @CarriesExpKtchn on Instagram!
Visit the

recipe index

to search for more recipes by category.

Related Recipes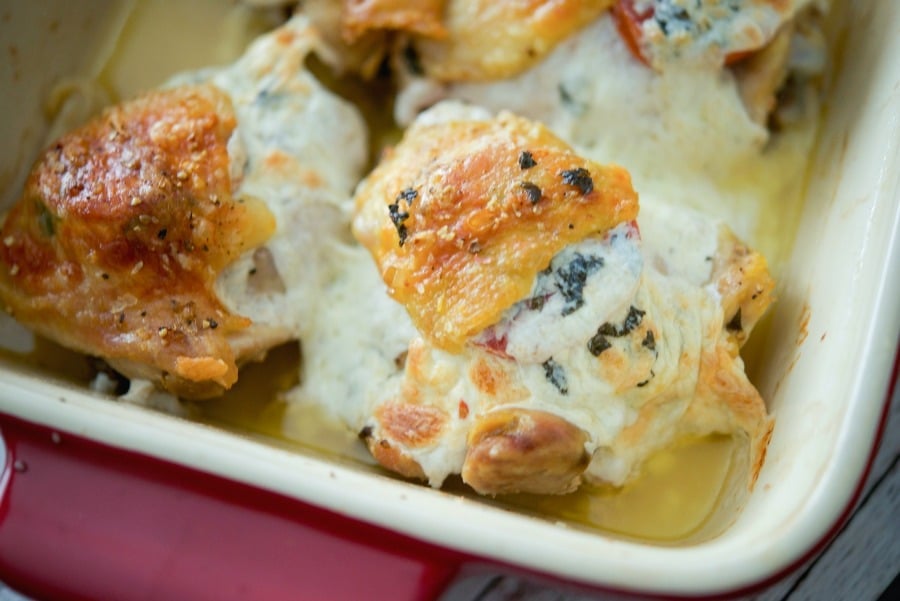 Caprese Stuffed Chicken Thighs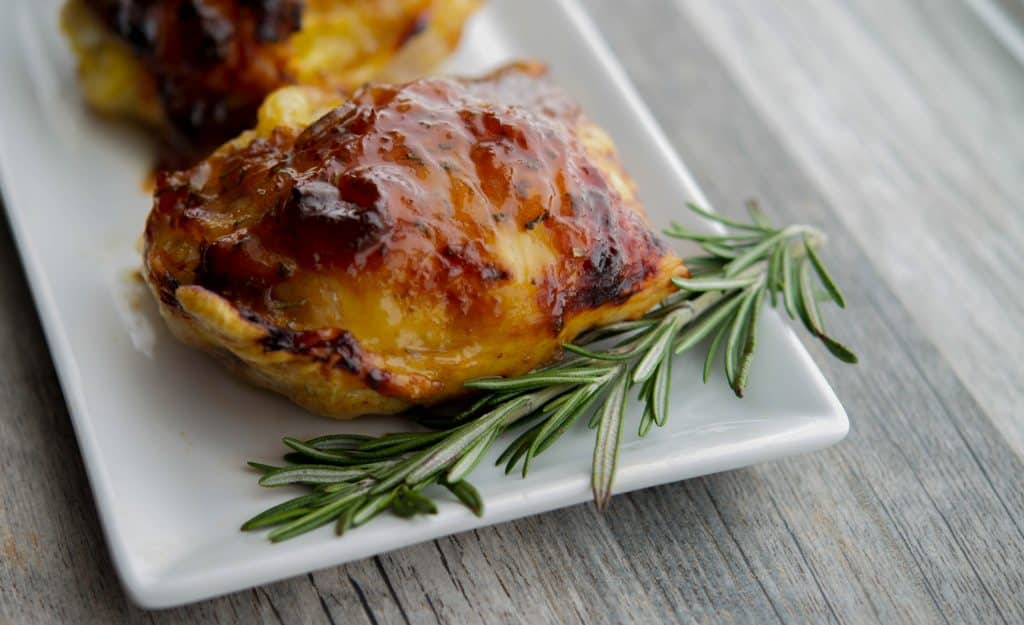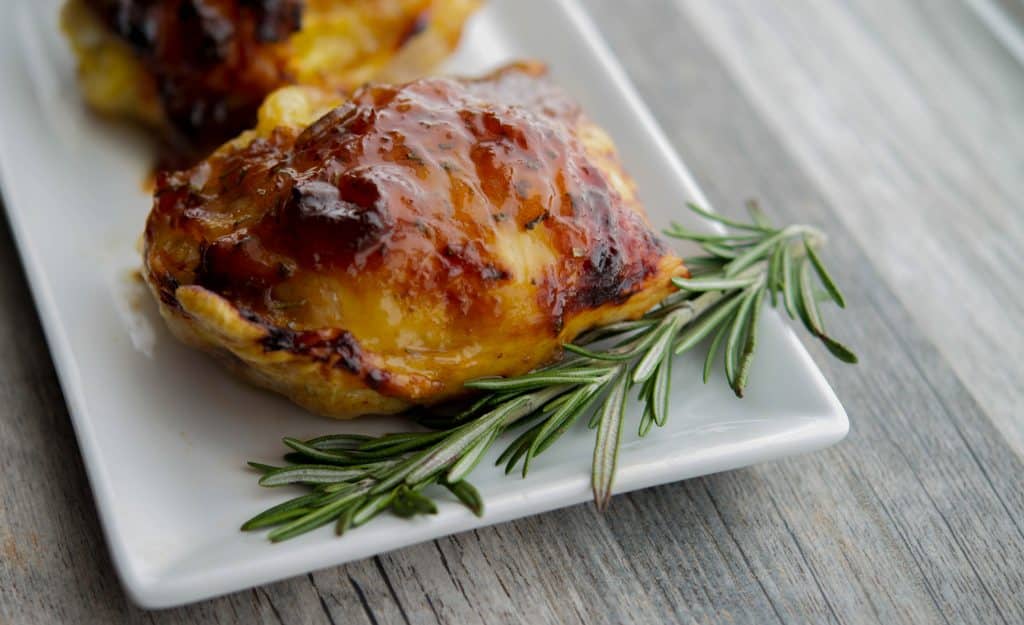 Balsamic Apricot Glazed Chicken Thighs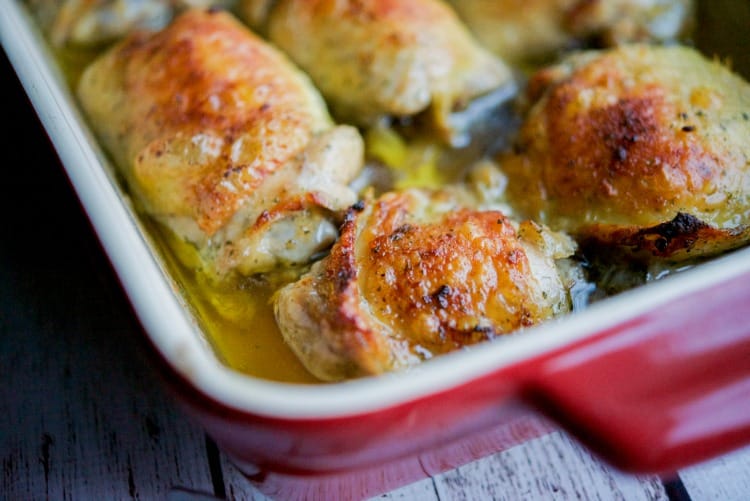 Crispy Ranch Baked Chicken Thighs
Connect with me on Social Media