Utilize leftover corn on the cob by turning it into a salad with this Corn Salad with Honey Wasabi Vinaigrette. Perfect for lunch or dinner!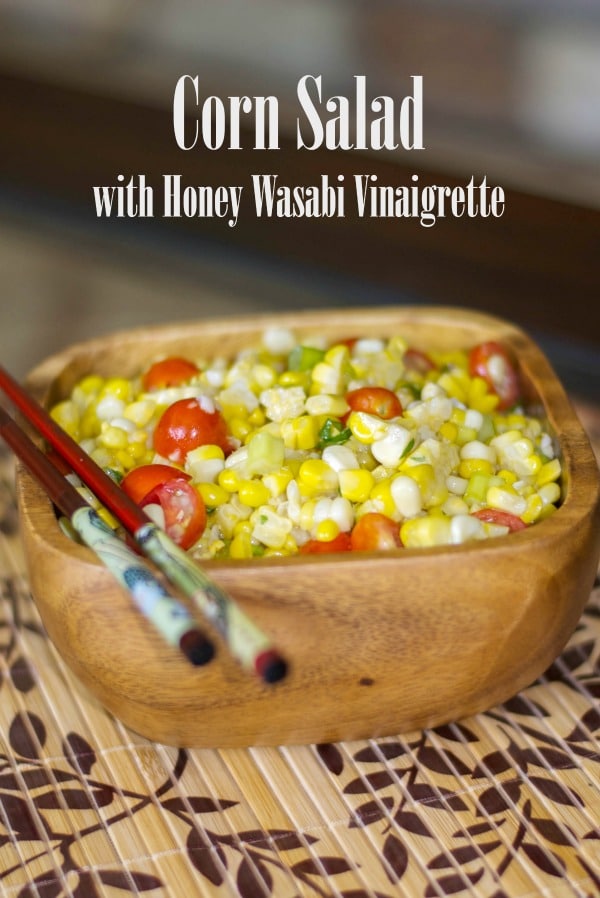 It's Day 4 of Salad Week and I brought you another vinaigrette-based salad to add to your summer salad repertoire. This time, I used some leftover corn on the cob I had after making too many ears (go figure!), mixed it with some grape tomatoes; then made this sweet and tangy honey-wasabi vinaigrette to give it an Asian flair.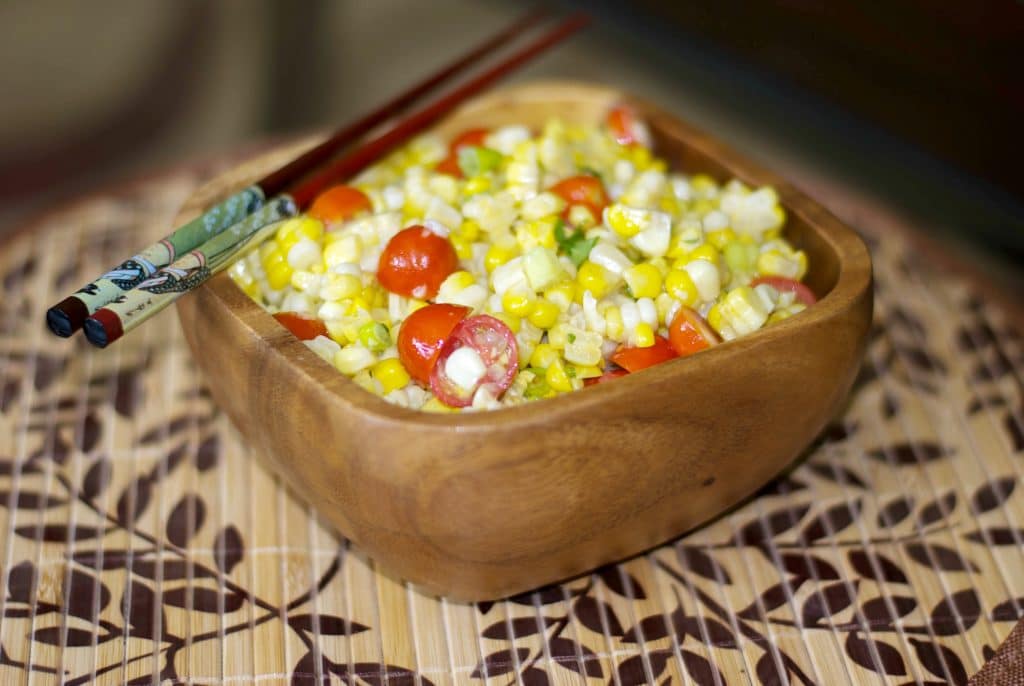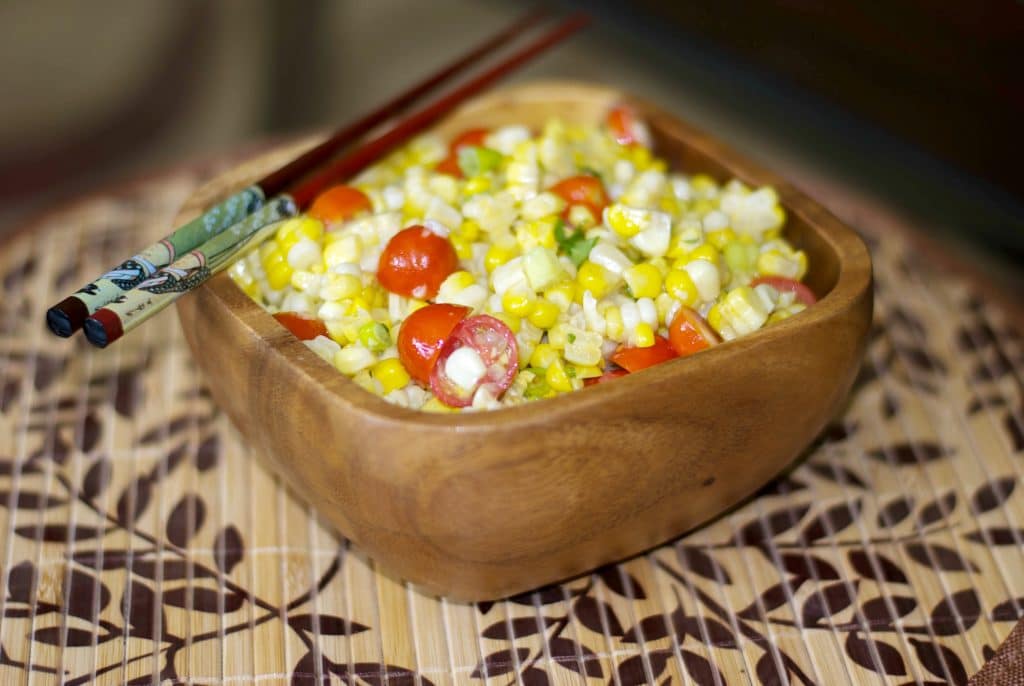 Corn typically is in season June-August; however, you will start to see some stores and local farmers markets carry the fresh ears in May. I prefer the Butter-Sugar or White Corn variety; as they are generally sweeter than the others. For this recipe, you can use corn that has been cut off of the cob or frozen corn that has been defrosted and drained.
This refreshing salad is great, especially for those who don't like to eat corn on the cob (or can't like Gab with her braces!) and would go wonderfully with some of my Asian Pork Spareribs! ~Enjoy!
Sign up for my weekly newsletter to get
 the latest recipes and receive
 a FREE eBook!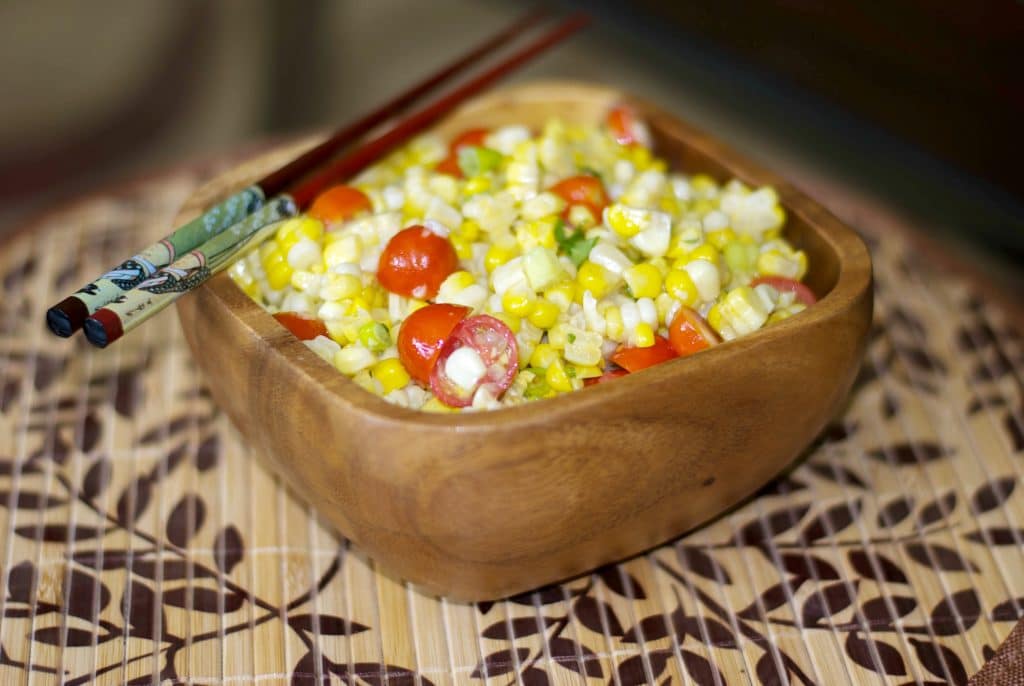 Ingredients
For the Corn Salad
4

Ears Corn on the Cob, cooked and cut from the husk (approximately 3 cups of kernels)

1

Scallion, chopped

1

c.

Grape Tomatoes, sliced

1

tbsp.

Fresh Parsley, chopped

Prepared Honey-Wasabi Vinaigrette
For the Honey-Wasabi Vinaigrette
Instructions
For the Corn Salad
Add the corn kernels, scallion, tomatoes and parsley to a bowl; then add the prepared Honey-Wasabi Vinaigrette. Mix well, season with salt and pepper; then refrigerate until ready to serve.
For the Honey-Wasabi Vinaigrette
Combine the honey, wasabi paste, ginger, vinegar, mustard and oil. Whisk well.
Nutrition
Did you make this recipe?
Share a comment on the blog or mention @CarriesExpKtchn on Instagram!
Connect with me on Social Media