Utilize leftovers to make a new weeknight meal with this quick and easy Asian style Beef and Green Bean Stir-Fry.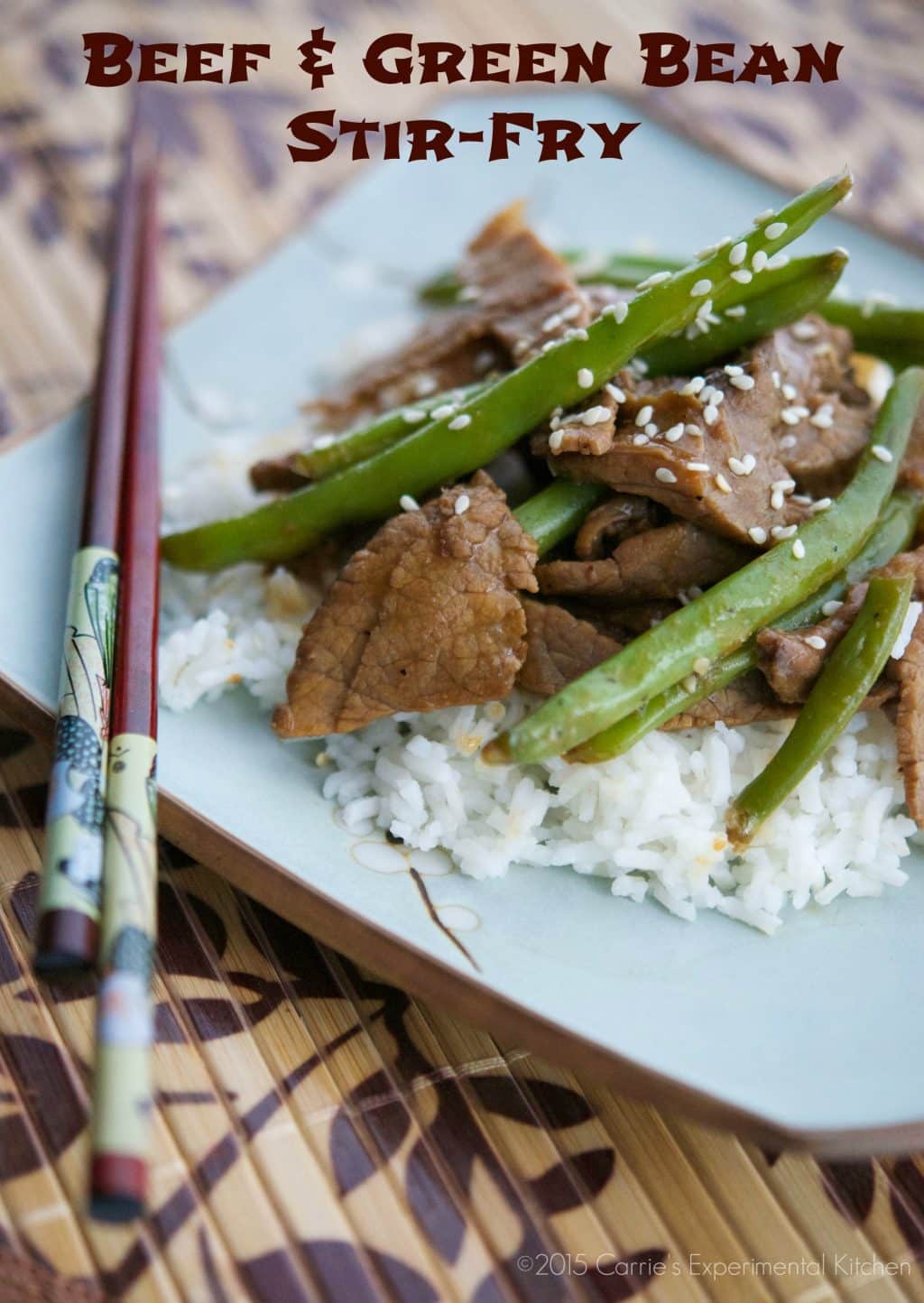 I love making roasts on a Sunday afternoon; especially during the winter months. Most of the time I make roasted chicken, but every now and then I prepare a roast beef.
And almost always, I have leftover meat, so I'm left on a Monday trying to figure out what to do with it all, besides reheating it of course.
The majority of the time I would make some sort of soup, sandwich or pot pie, but I felt like something different so I whipped up this Beef & Green Bean Stir-Fry which was ready in less than 30 minutes.
What type of roast is needed?
When buying a roast beef, I generally go for a leaner cut like an Eye Round Roast; then season it with a little garlic powder, Kosher salt and fresh ground black pepper. Simple.
Most of the time, I purchase a roast that is larger than what I need for two reasons.
Sunday Suppers at my house could mean anywhere from 3-10 people; depending on what's happening that particular day.
Even if there are only 3 of us, there is plenty of meat left over to create another dinner out of it.

How do you make Beef & Green Bean Stir Fry?
For this recipe, I had already sliced the entire roast beef, so I cut the meat into strips, steamed some fresh green beans; then tossed them together with some garlic, soy sauce, sesame oil, rice wine vinegar and sesame seeds.
Stir frying food is done quickly over a medium-high to high heat so it's important that before you start, you get all of your ingredients ready and prepped before they go into the pan.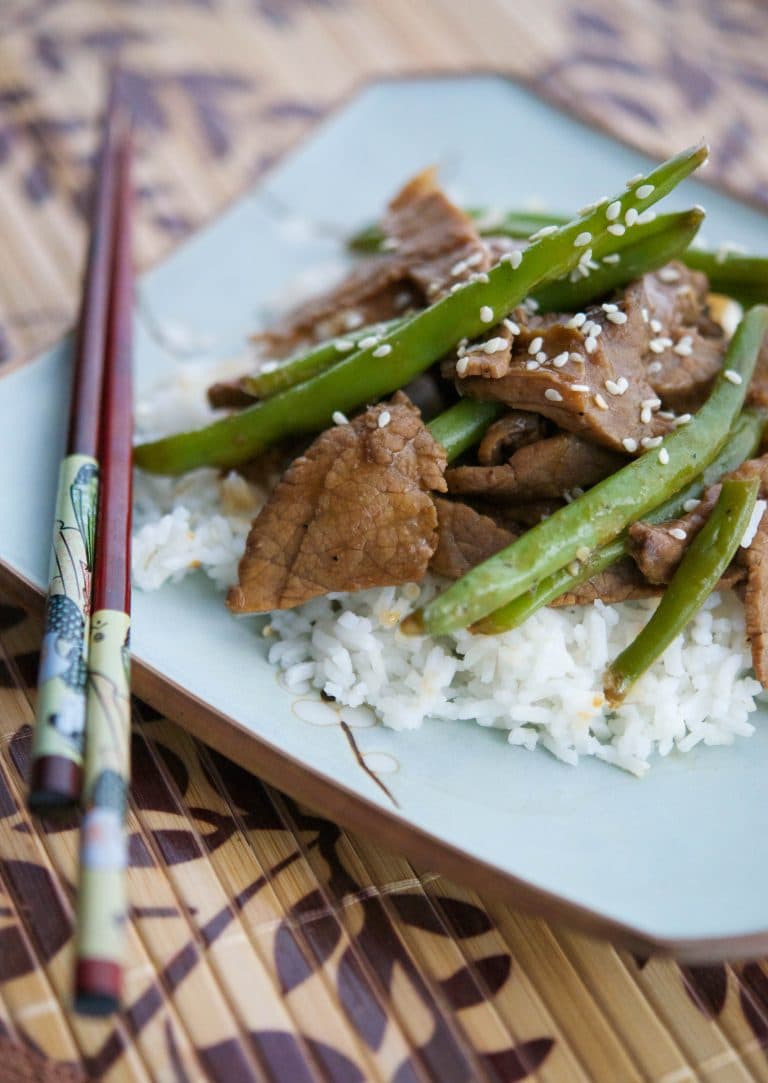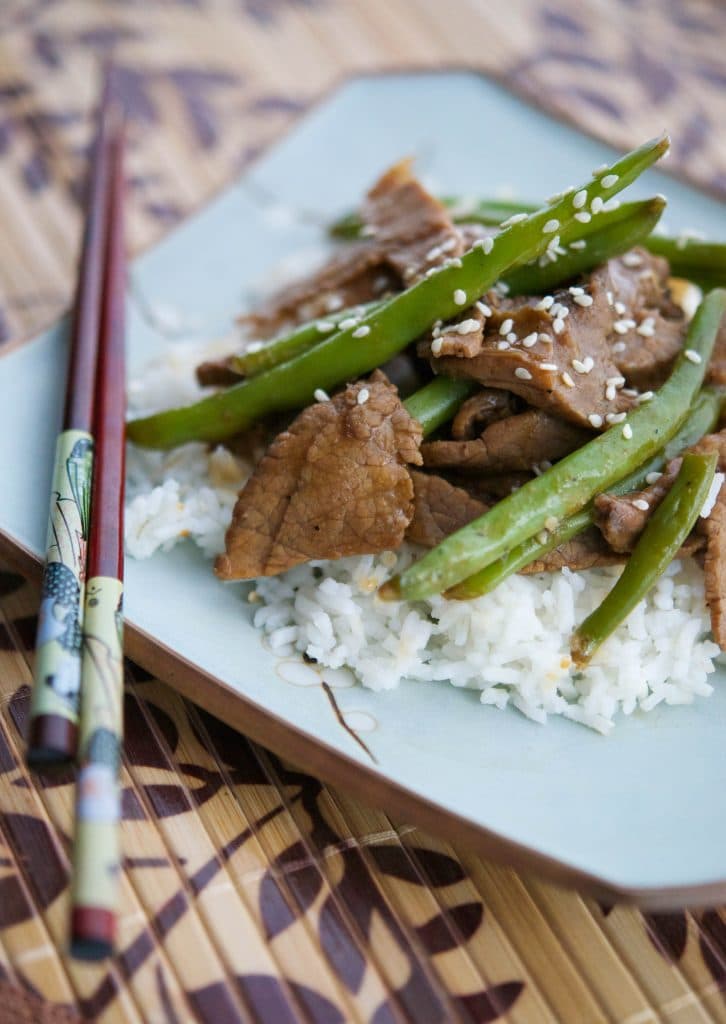 The key is to cook it quickly so that the beans don't get too soft. Once you add the ingredients to the pan, it only takes a few minutes until everything is hot and ready to eat.
If you don't have leftover roast beef, you can purchase some from your local deli counter. My suggestion is to buy the fresh store baked roast beef versus the ones that come wrapped in a package.
I served our Beef & Green Bean Stir-Fry over rice and my family LOVED it! I really liked how I was able to utilize leftovers to create a new meal which was ready in no time flat. ~ Enjoy!
Sign up for my weekly newsletter
and receive
a FREE eBook!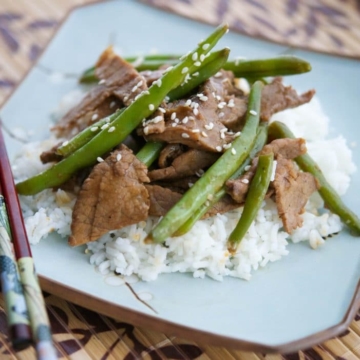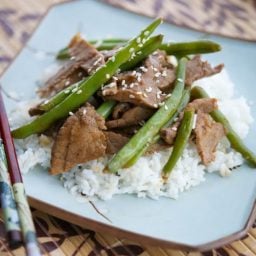 Beef & Green Bean Stir Fry
Utilize leftovers to make a new weeknight meal with this quick and easy Asian style Beef & Green Bean Stir-Fry. 
Ingredients
3

cups

sliced cooked roast beef

1

tablespoon

cornstarch

12

ounces

fresh green beans

1

tablespoon

minced garlic

1

tablespoon

sesame oil

½

cup

soy sauce

¼

cup

water

1

tablespoon

rice wine vinegar

1

teaspoon

sesame seeds
Instructions
Slice the roast beef into strips; then coat with cornstarch. Set aside.

Steam the green beans over a double boiler until they are bright green and still crisp; approximately 2-3 minutes. Remove from heat.

In a large saute pan (or wok), heat the oil over medium-high heat and add the green beans and garlic. Saute for 1-2 minutes; then add the coated beef and cook for another 2 minutes.

Add the soy sauce, water, vinegar and sesame seeds and stir well until the sauce thickens slightly and the beef is heated through; approximately 2-3 minutes.

Serve over rice and garnish with extra sesame seeds if desired.
Notes
*Nutritional information is for the Beef & Green Bean Stir-Fry only and does not include information for the rice.
Nutrition
Calories:
286
kcal
Carbohydrates:
9.7
g
Protein:
32.8
g
Fat:
12.2
g
Cholesterol:
91
mg
Sodium:
1130
mg
Fiber:
2.8
g
Sugar:
1.3
g
Visit the

recipe index

to search for more recipes by category.

Related Recipes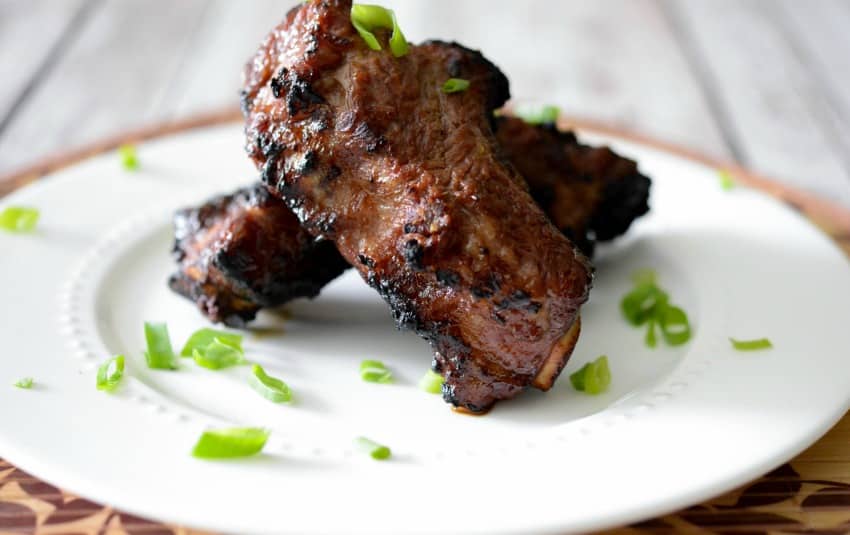 Pan Asian Grilled Short Ribs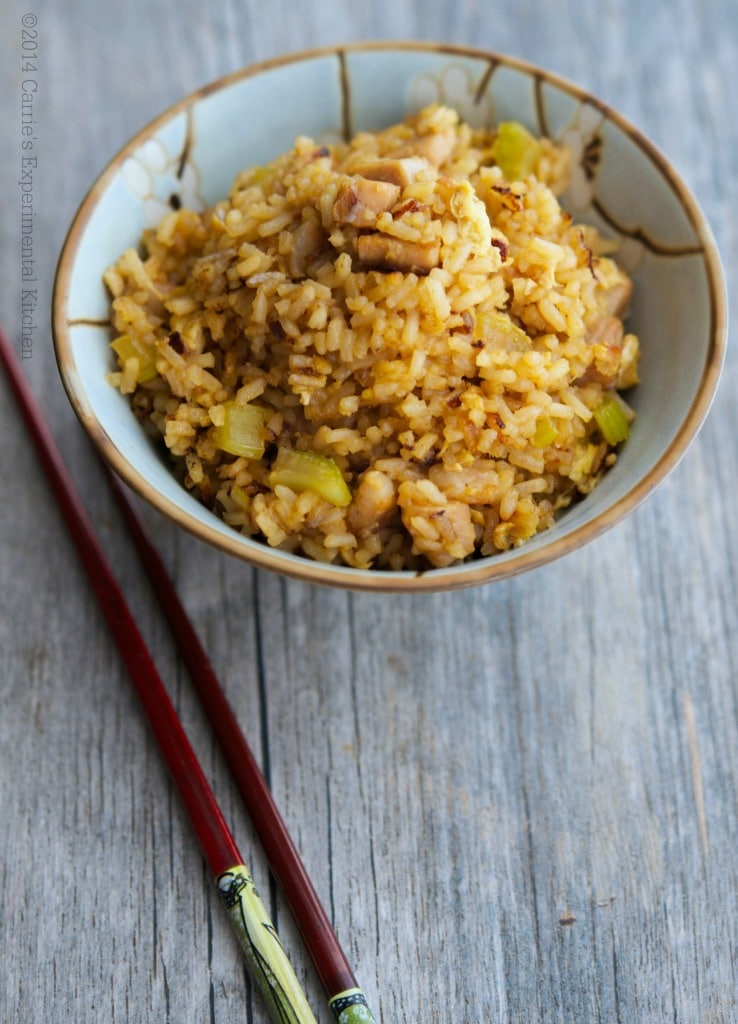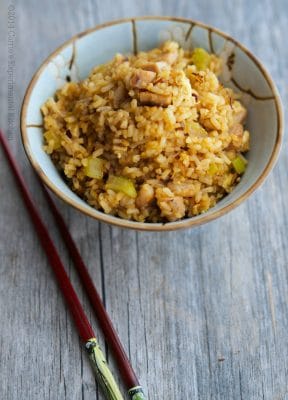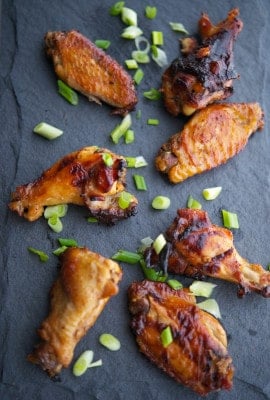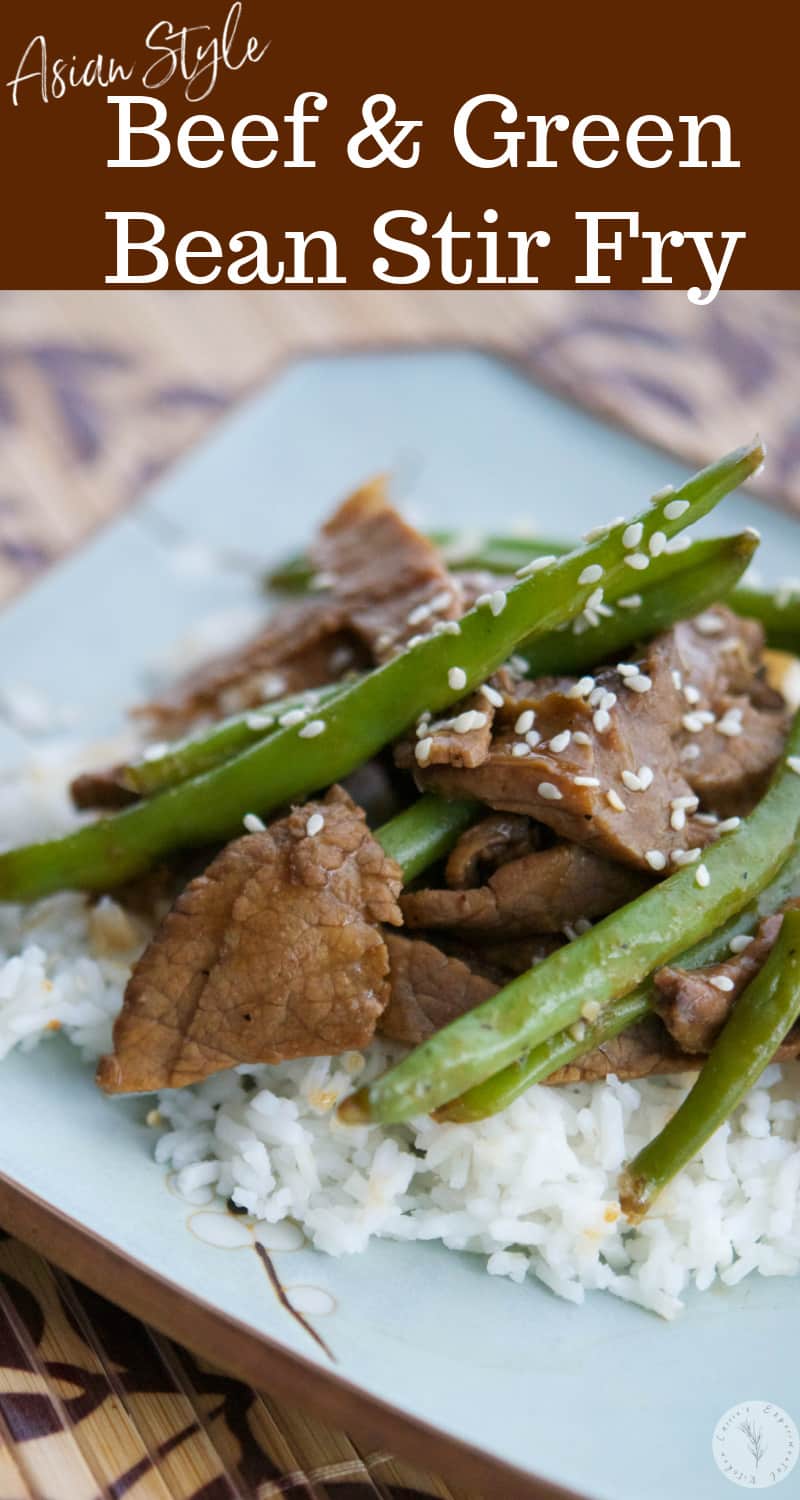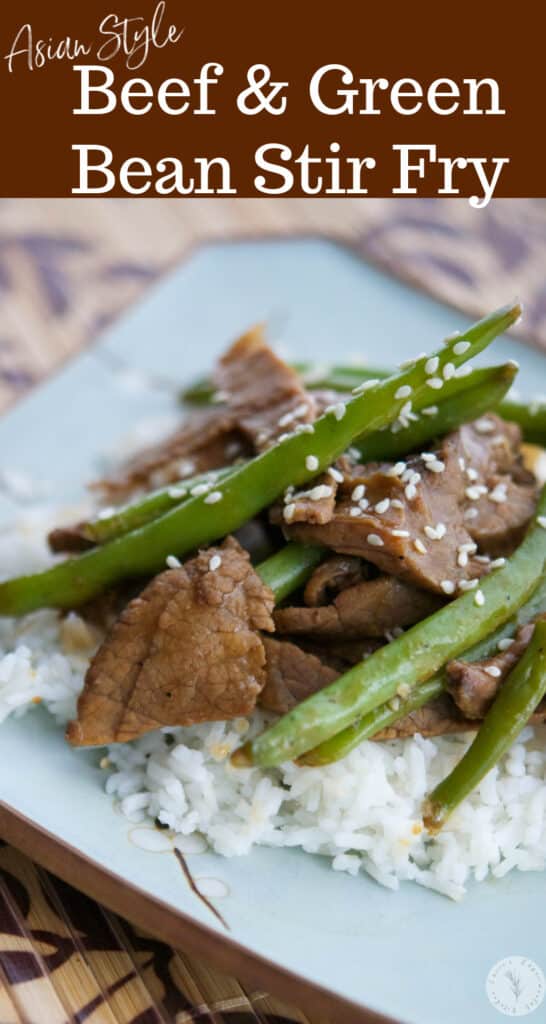 Connect with me on Social Media