Beef London Broil marinated in Jack Daniels Tennessee Honey Whiskey, apple cider vinegar and spices; then grilled to your liking.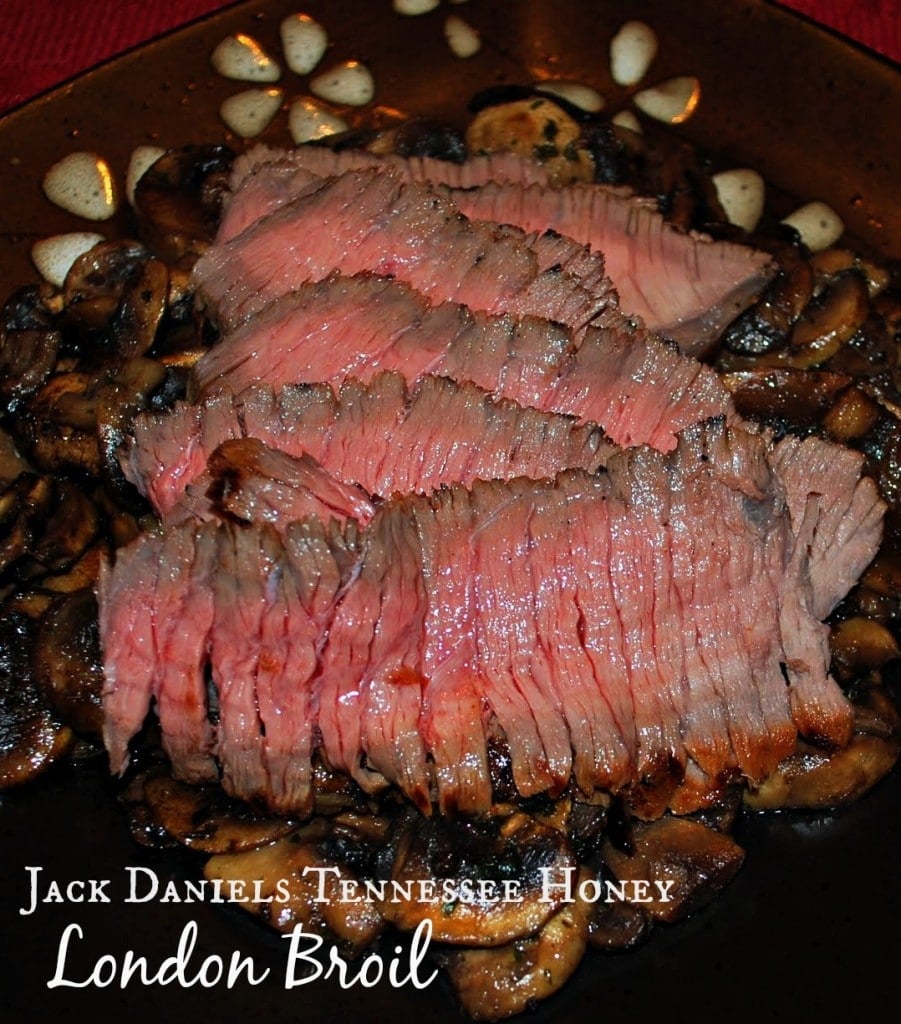 During one of my trips to my local liquor store, I couldn't pass up a few of those tiny little airplane sized bottles of liquor that they keep by the register. They're the perfect size to use for cooking without having to buy an entire bottle. It certainly gave this London broil a delicious flavor.
I am not a spirit drinker, wine is my preference. So I would have never seen this new type of Jack Daniels called Tennessee Honey.
According to a review by DrinkSpirits.com, "it is amber yellow in color, and looks a lot like a bottle of clover honey. The nose is sweet and spicy, with solid cinnamon notes and a light floral undertone."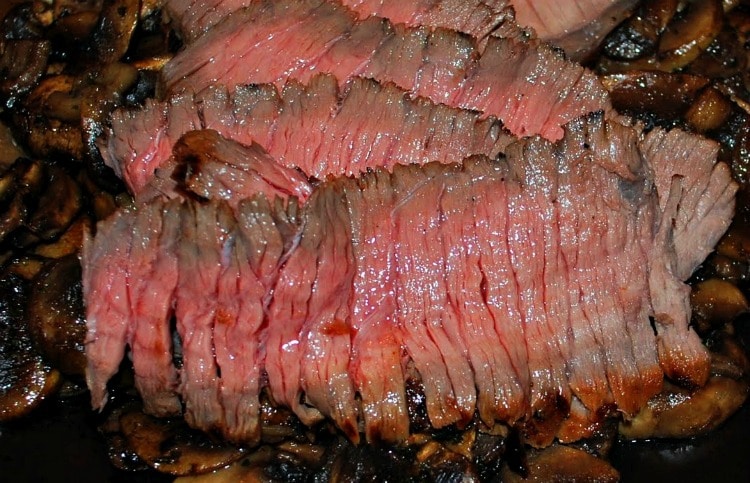 How do you make Jack Daniel's Tennessee Honey Marinated london broil?
For this recipe you'll need a 50ml bottle of Jack Daniels Tennessee Honey, apple cider vinegar, oil, scallions, garlic powder, Kosher salt and fresh ground black pepper.
Whisk all of the ingredients together until smooth; then add it to a resealable plastic bag with the meat and refrigerate for at least 4 hours or overnight.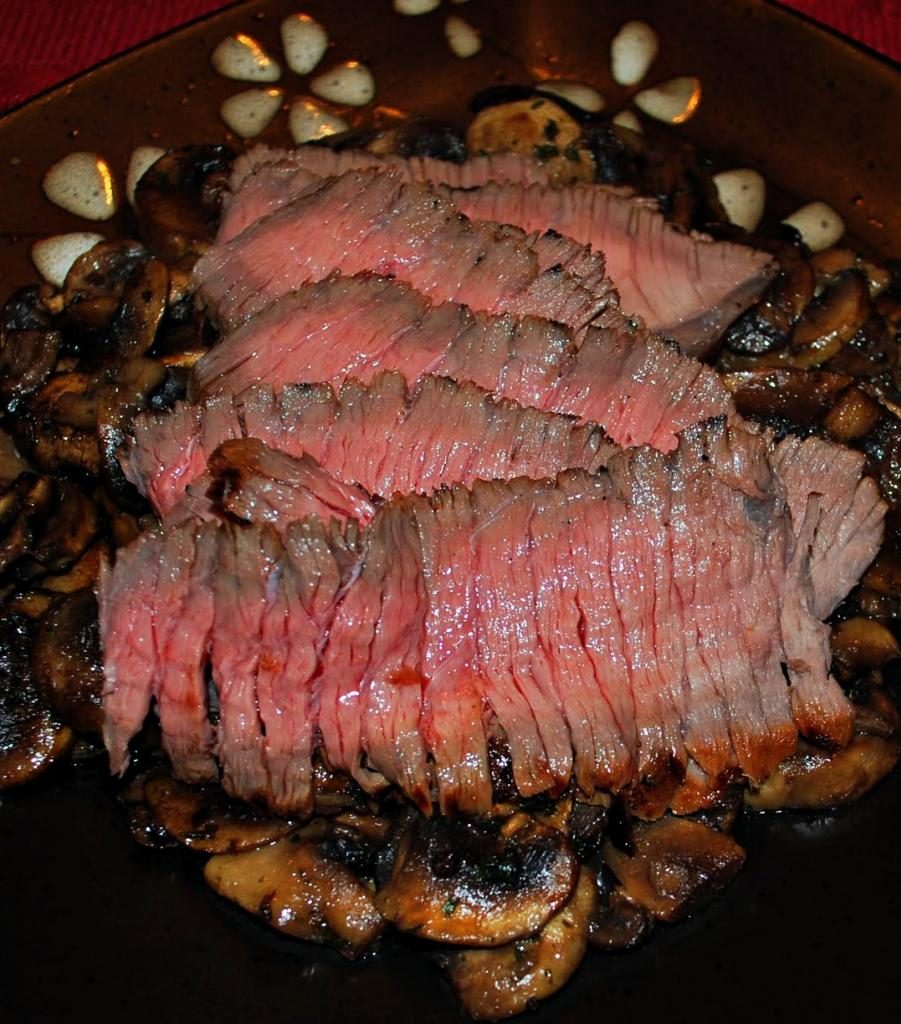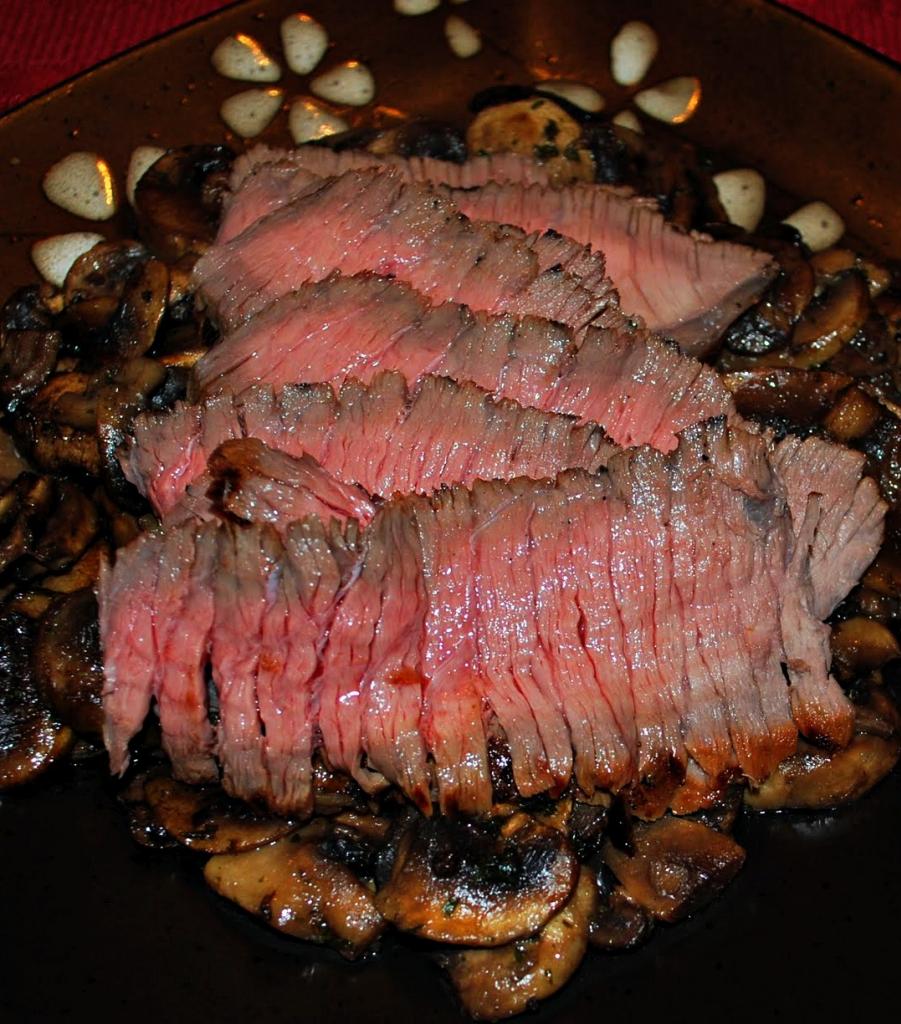 When you're ready to grill, remove your London broil 15 minutes prior to grilling to bring the meat to room temperature; discard marinade and cook until your desired doneness.
Allow the meat to rest 5 minutes before slicing against the grain and serve with sautéed mushrooms, roasted potatoes and creamed spinach. We love this recipe for Jack Daniels Tennessee Honey Marinated London Broil and it's also a reader favorite as well. ~Enjoy!
RECEIVE
A FREE EBOOK WHEN YOU SIGN UP FOR OUR WEEKLY NEWSLETTER!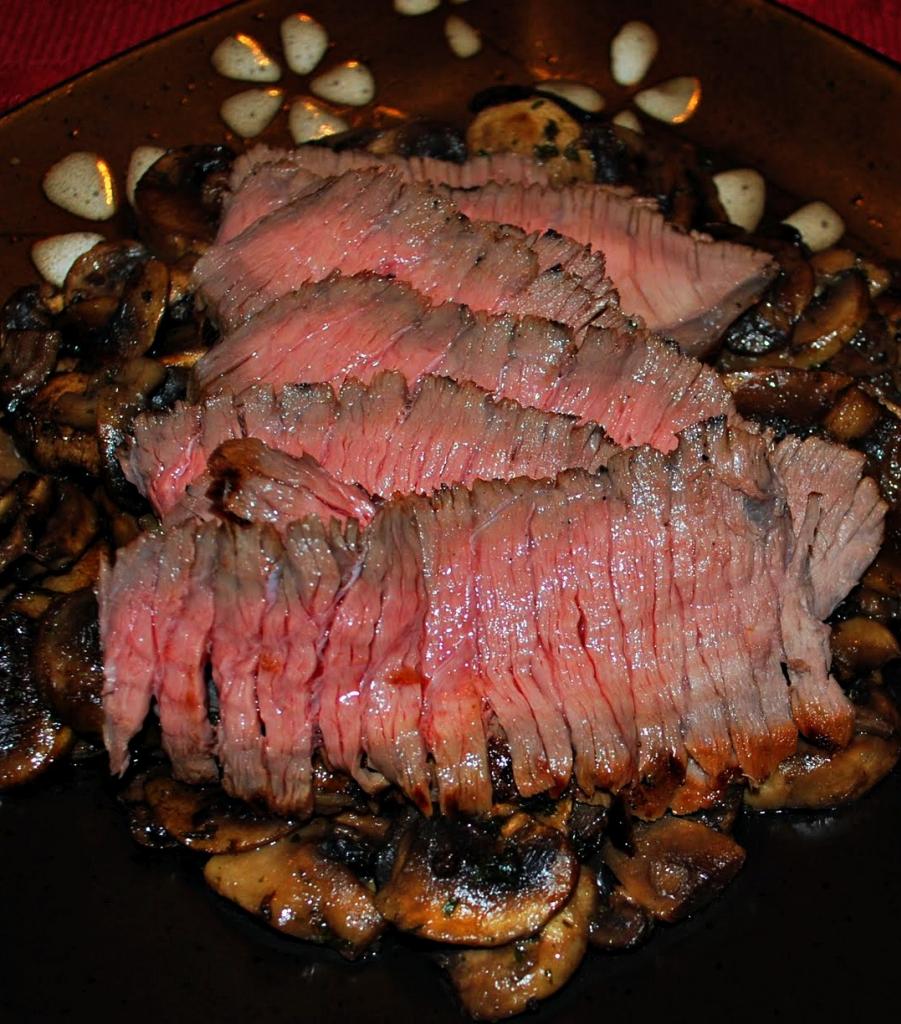 Instructions
Whisk all of the ingredients together in a bowl; then add the london broil to a resealable plastic bag and add the marinade.

Refrigerate for at least 4 hours or overnight; then remove your london broil 15 minutes prior to grilling to bring the meat to room temperature. Discard marinade.

Grill to desired doneness; then allow to rest for 5 minutes before slicing across the grain.
Did you make this recipe?
Share a comment on the blog or mention @CarriesExpKtchn on Instagram!

RELATED RECIPES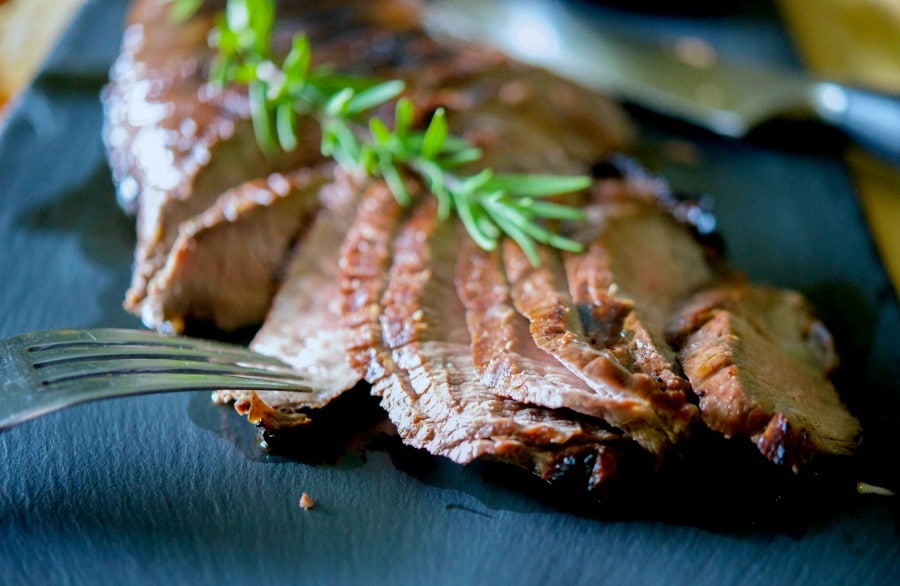 Red Wine Rosemary Marinated London Broil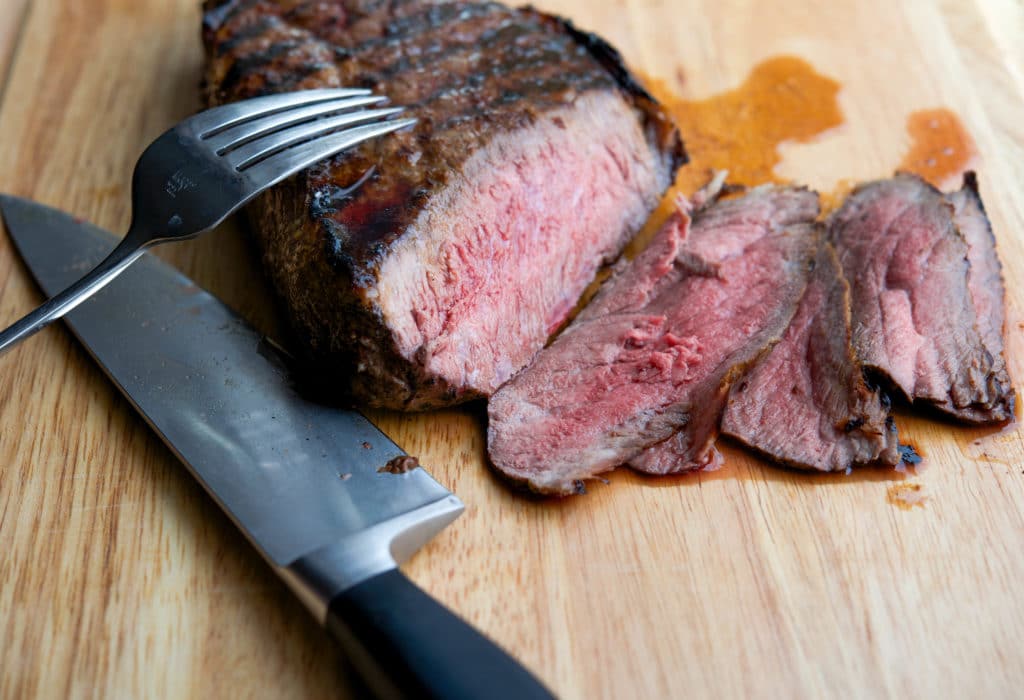 Madeira Marinated London Broil
Not sure how long to cook beef depending on your preferred level of doneness? Visit this post by Certified Angus Beef for some great tips!
Connect with me on Social Media