Do you love carbs just as much as the next person? If so, you've come to the right place. Pasta is a great meal option for any occasion, be it a casual dinner or an elegant occasion – and it can be cooked in countless ways.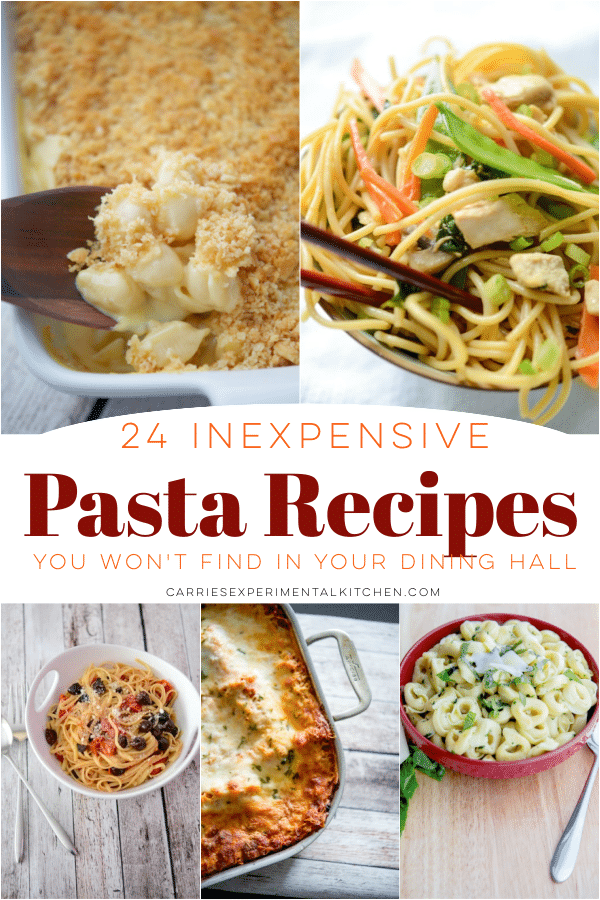 As our youngest daughter heads off to her Senior year at Virginia Tech, she requested I make a post about inexpensive pasta recipes.
Because let's face it, pasta is cheap, easy to make and with so many variations, you'll never get bored of eating the same thing!
From classic Italian dishes to creative concoctions, we have a variety of delicious pasta recipes that are sure to satisfy your hunger.
So, whether you're a seasoned chef looking to jazz up your menu with hearty pasta dishes, or a beginner who is just getting into cooking, these pasta recipes are just what you need.
Treat your taste buds to some exhilarating pasta recipes that extend beyond the standard fare found in your university dining hall.
Variations
All of these recipes can be made with our without protein. Some great additions are grilled chicken, rotisserie chicken, Italian sausage, tofu or seafood like shrimp or scallops.
Also, any of these recipes can be made with whatever pasta you like so mix and match to your liking!
More College Meals
Years ago I also created a post for 63 Budget Friendly College Meals with a list of basic kitchen equipment, a round up of recipes similar to this one; as well as helpful tips from our then first time college student.
It was such a long post and so popular that I also made an eBook with individual recipe pages that can be printed out all in one book. It's been a great reference tool for our youngest daughter too!
Recipe Index
With over 100 pasta recipes on our site, I couldn't possibly list them all here. Head over to the Pasta Category under our Recipe Index for more ideas from mac & cheese to casseroles to skillet meals!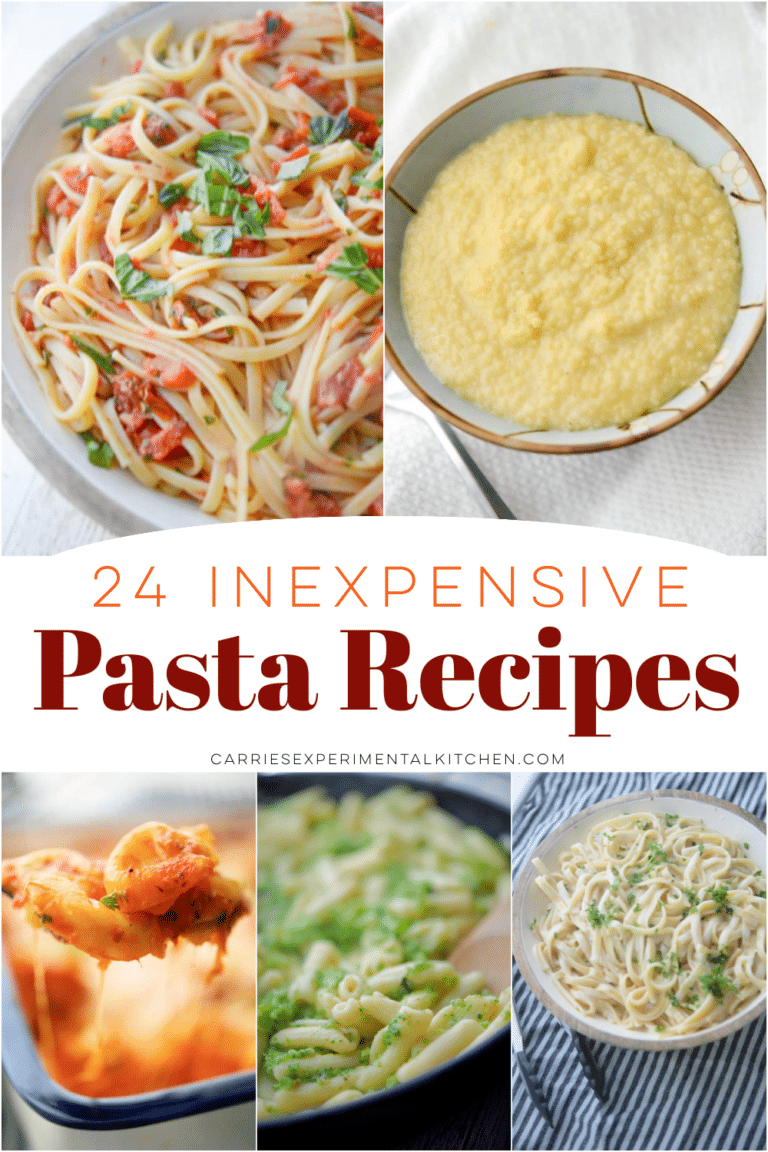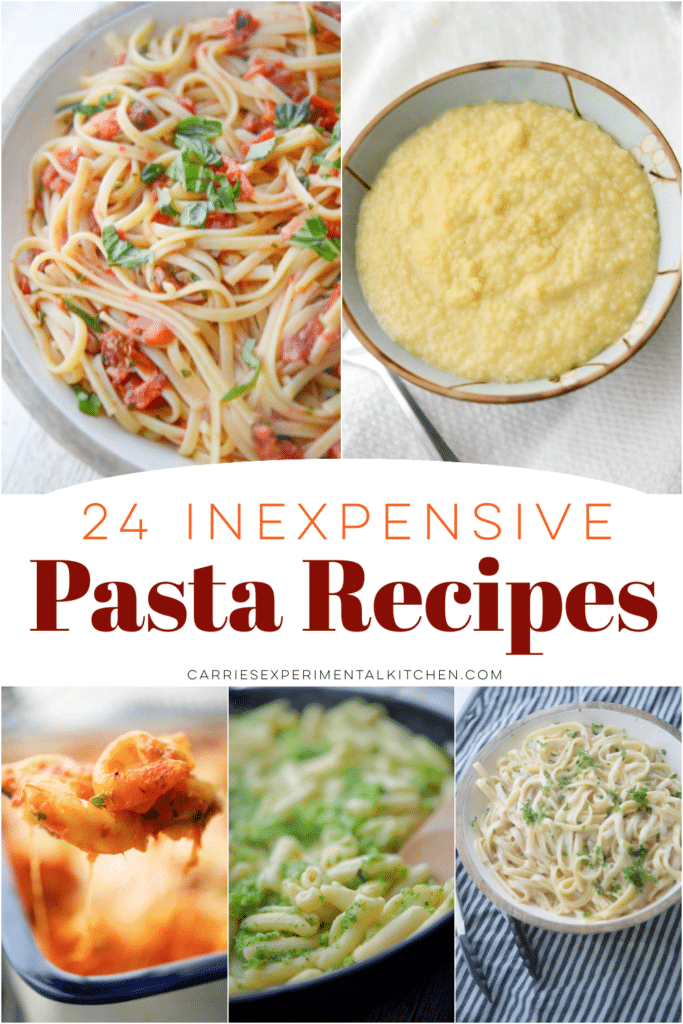 Pasta Recipes
Here are 24 inexpensive pasta recipes that you can easily make at home.
Click on the name of the recipe below the image and you'll be directed to the original post where you can then view or print out the recipe card. Enjoy!
Linguine Positano (Carrabba's Copycat)
Enjoy the popular Linguine Positano made with fire roasted tomatoes, garlic and basil from Carrabba's Italian Grill.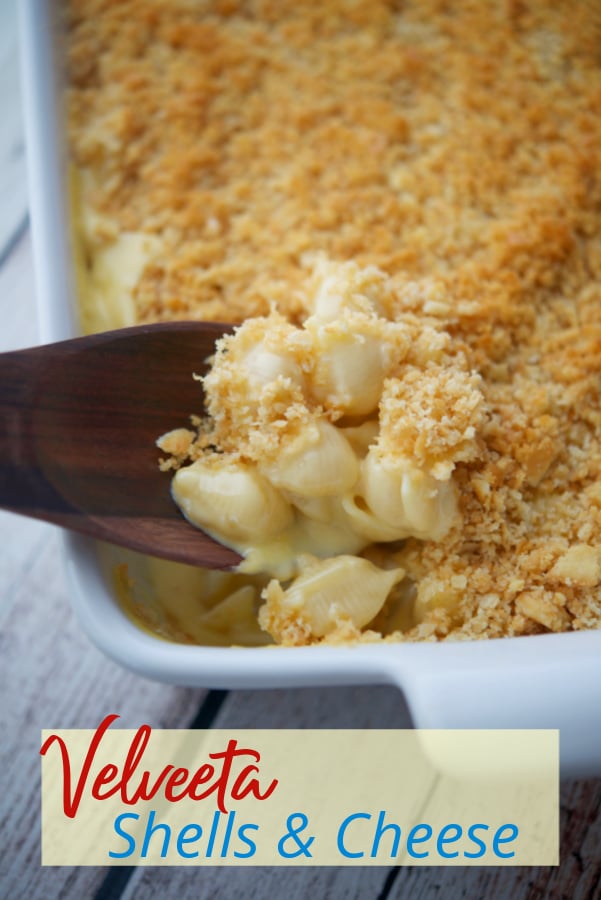 Shell pasta mixed with a creamy Velveeta cheese sauce; then topped with a buttery Ritz Cracker crust and baked until golden brown. Our daughter makes this often at school. Make once, eat for days! Check out our list of 12 Amazing Homemade Mac and Cheese Recipes too!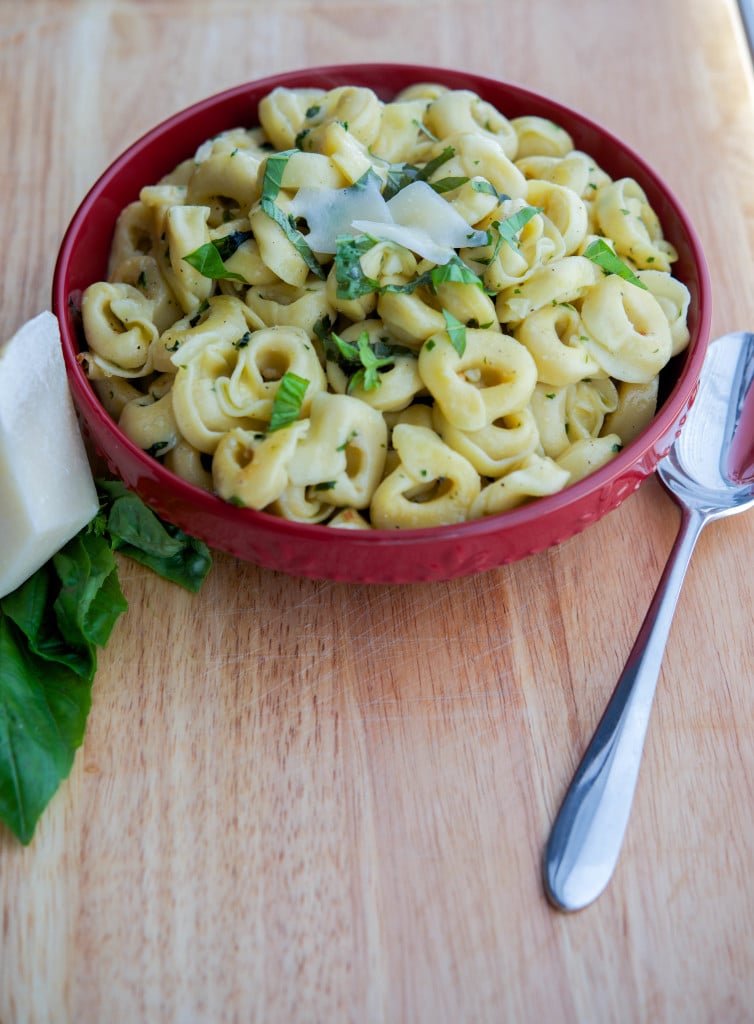 Tortellini with Brown Butter, Garlic & Basil
Brown butter adds a wonderful nutty flavor to many dishes like this simple tortellini dish with garlic and basil; which can be used as a main entree or side dish. You can also add some defrosted creamed spinach or make with plain pasta too.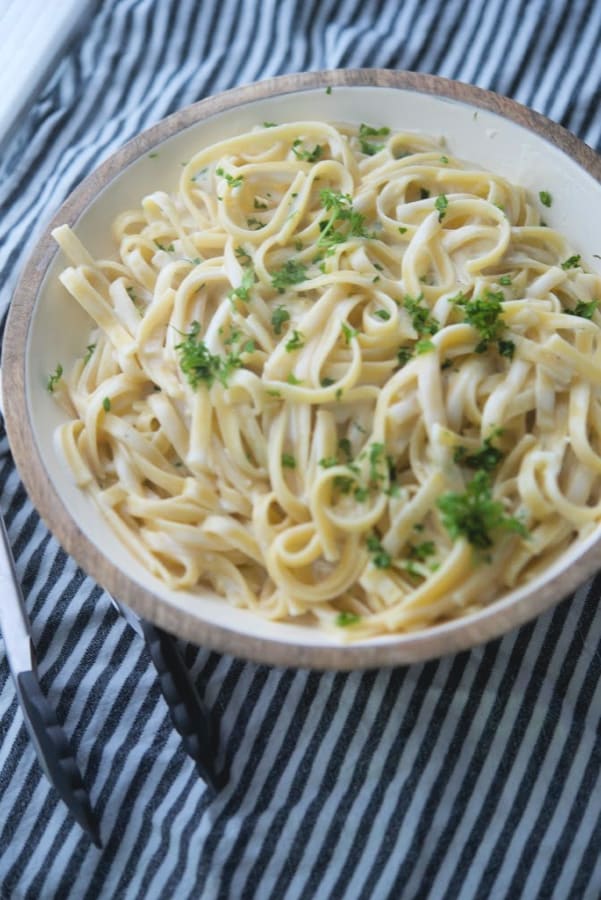 Fettuccine pasta tossed with a creamy alfredo sauce made with butter, garlic, cream and grated Pecorino Romano cheese is a tasty, quick weeknight meal. We like to add some cooked chicken or shrimp to this recipe!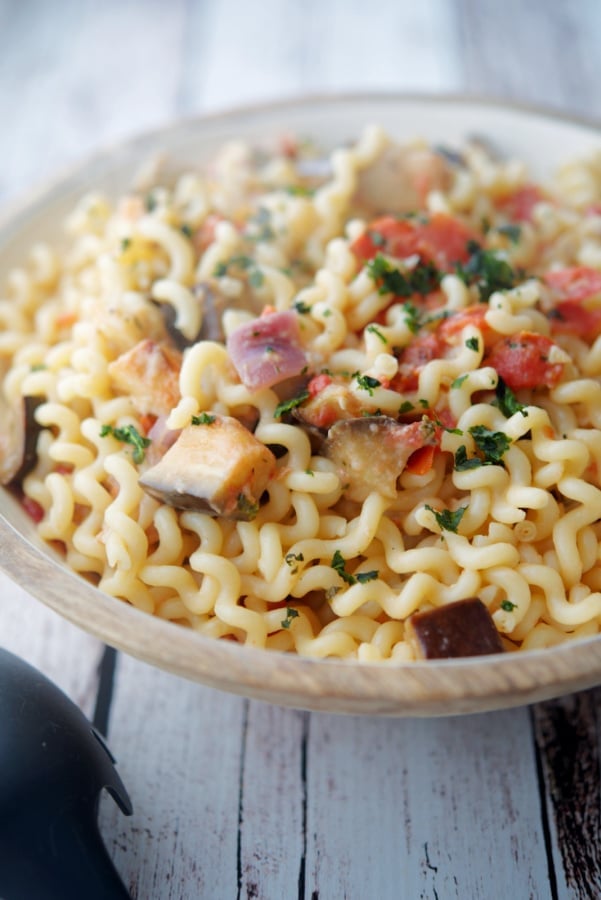 Fusilli Melanzana is a meatless pasta dish tossed with roasted eggplant, garlic, plum tomatoes, onions and fresh basil.
Cavatelli and Broccoli is a classic Italian pasta dish made with an eggless pasta, fresh broccoli and roasted garlic. This recipe is super easy to make and has a ton of flavor!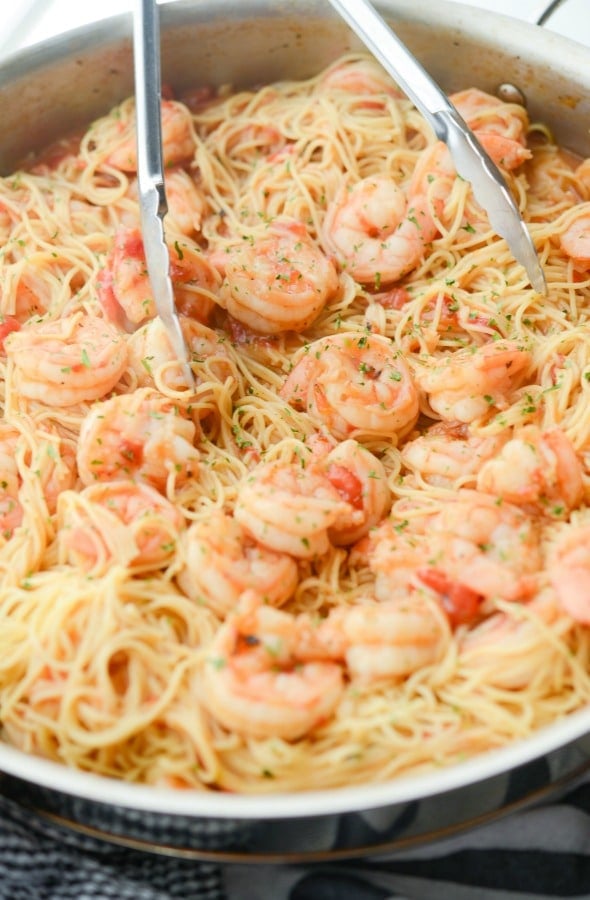 We used shrimp in this recipe, but you can make it without and just eat it plain or add other seafood or grilled chicken.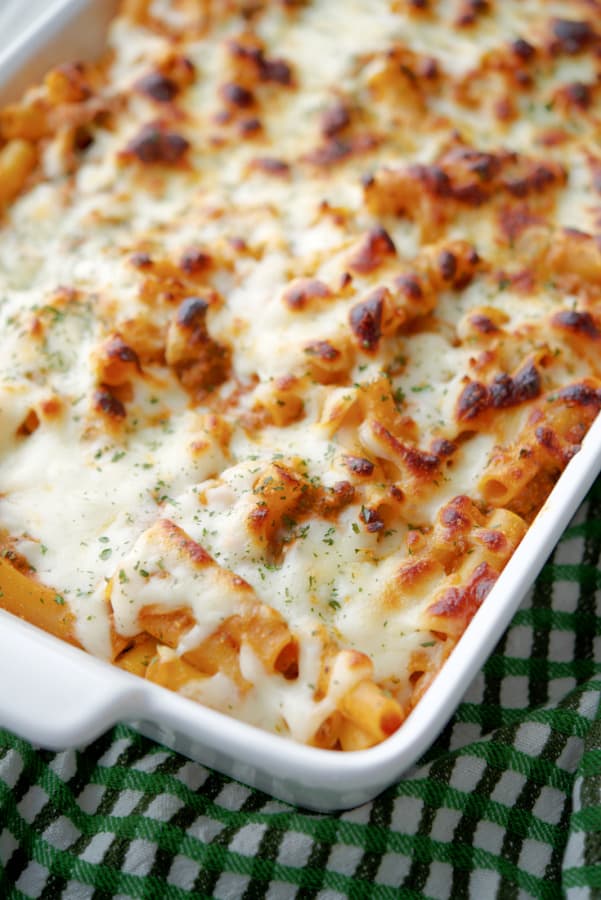 Baked Ziti with Meat Sauce is a classic casserole dish made with your favorite marinara sauce, ground beef, Ricotta and Mozzarella cheeses. Don't eat ground beef? You can use ground chicken or turkey or leave it out altogether!
SIGN UP FOR MY WEEKLY NEWSLETTER
AND RECEIVE
A FREE EBOOK!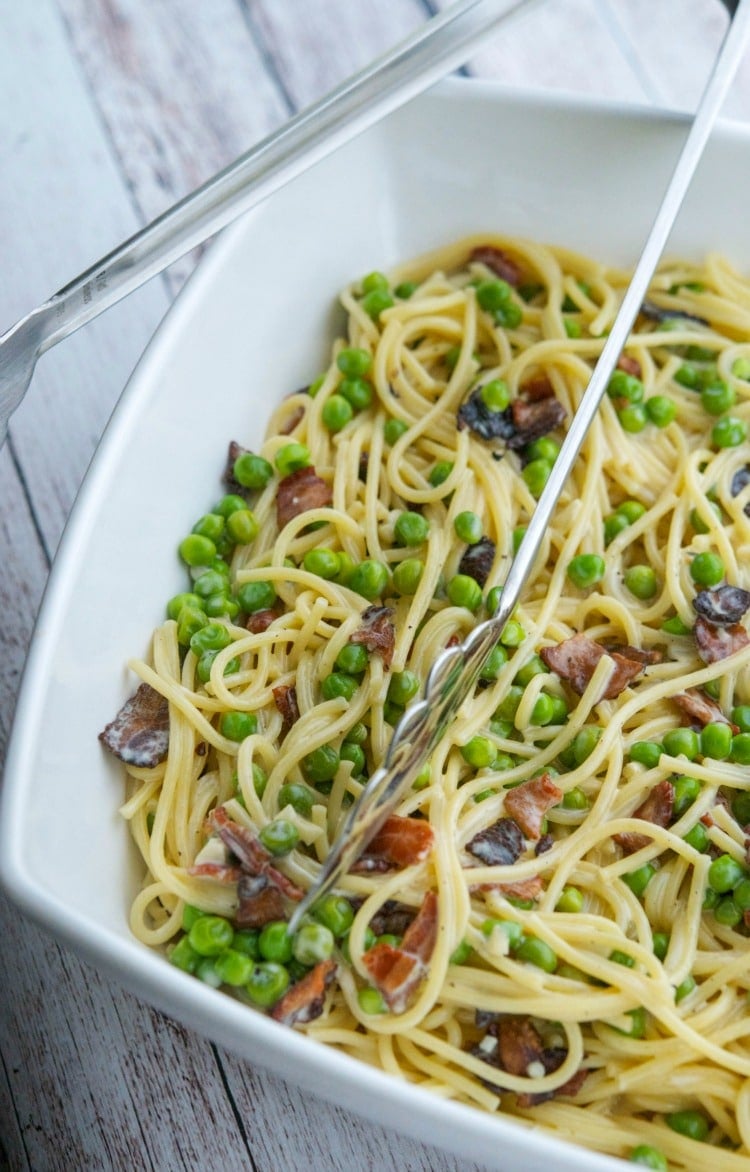 Just a few simple ingredients and this tasty recipe for Spaghetti Carbonara made with bacon and peas is ready in 25 minutes!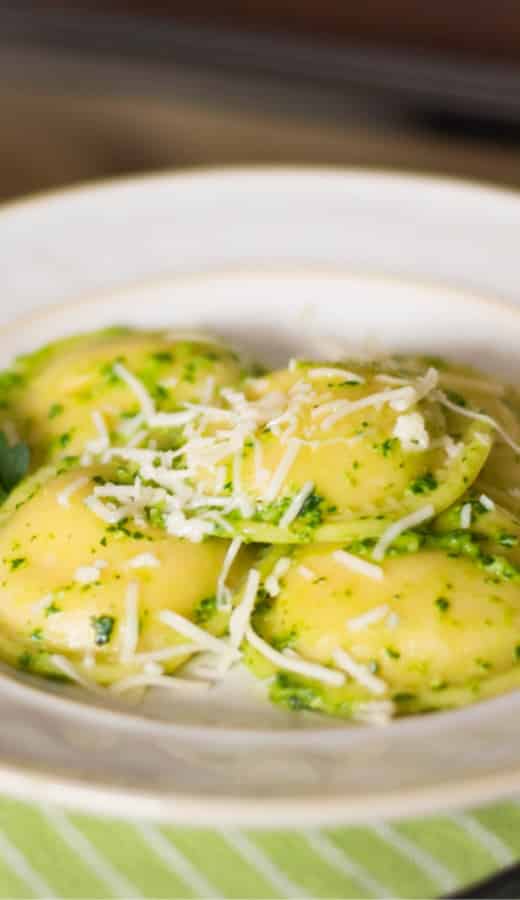 Cheese ravioli topped with pesto made from fresh baby spinach, garlic, pine nuts and Asiago cheese. Not a fan of spinach? You can use either regular basil pesto or sun dried tomato pesto; either homemade or store bought!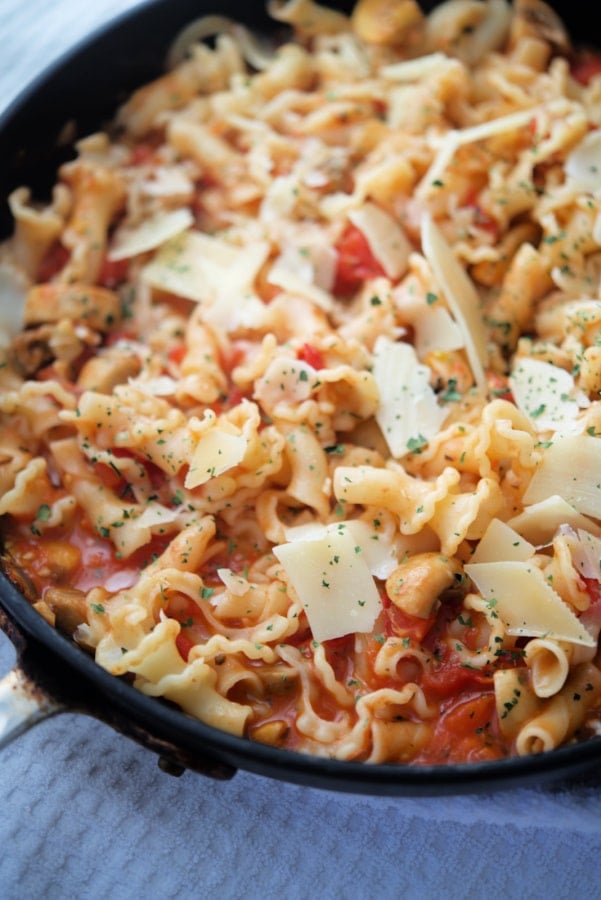 Your favorite pasta mixed with fresh campari tomatoes, mushrooms, basil and garlic makes a simple and deliciously quick weeknight meal.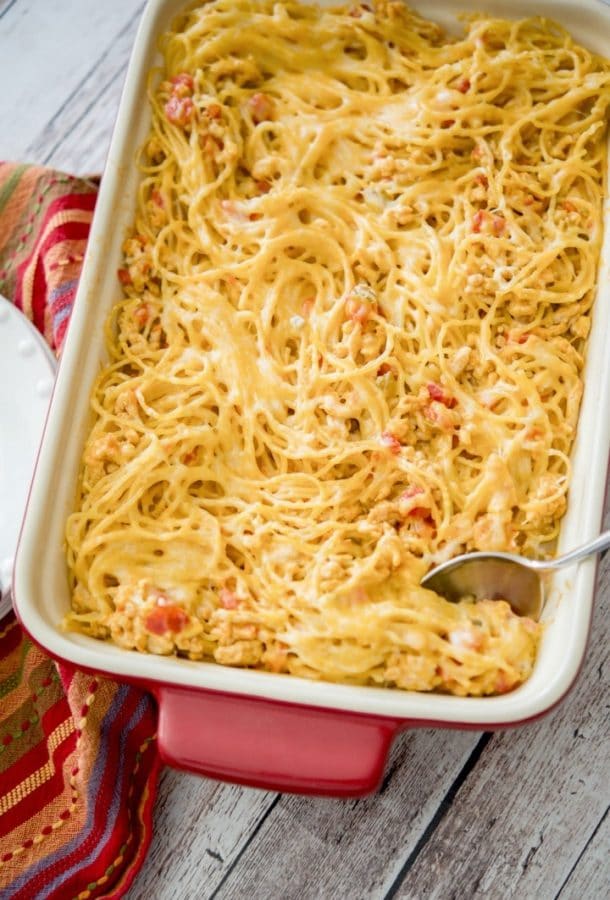 Taco Spaghetti Casserole made with lean ground turkey & spaghetti combined with a low fat cheesy Mexican sauce. Try it with ground beef too!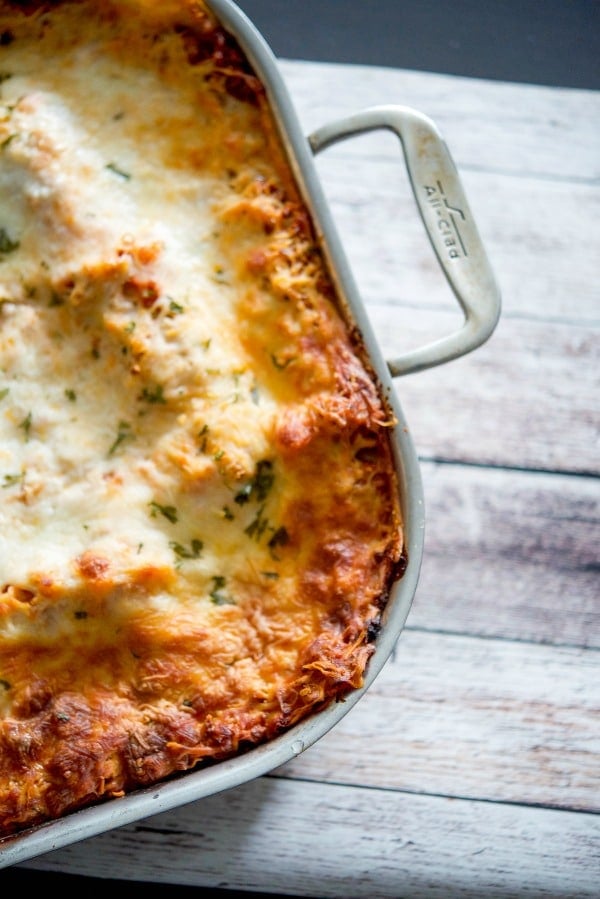 Lasagna made with a mixture of ricotta and mozzarella cheeses, layered with marinara sauce and cooked until hot and bubbly. To save time, I love using those lasagna sheets that you don't have to boil first! This also freezes well too so cook once eat many times!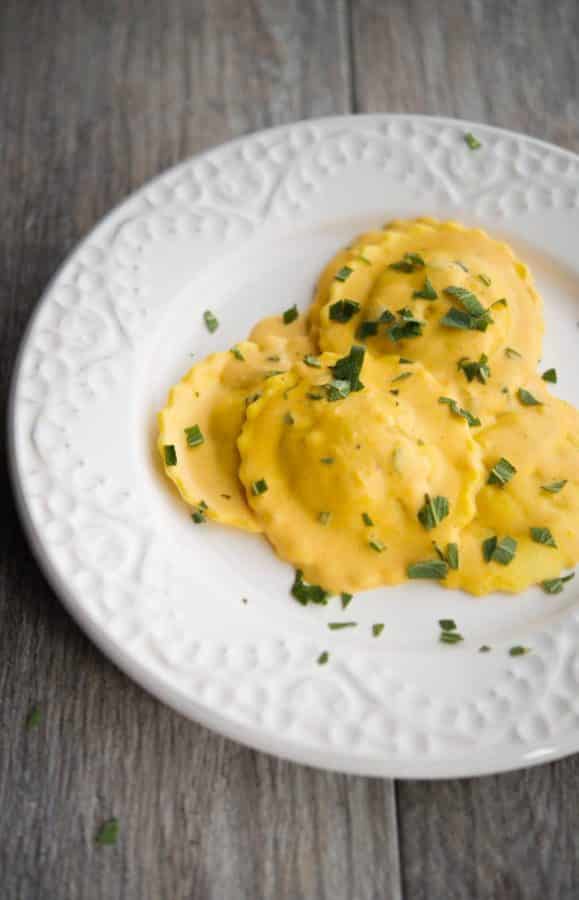 Ravioli with Pumpkin Sage Cream Sauce
Ravioli with Pumpkin Sage Cream Sauce is so delicious and easy to make and perfect for Fall. Try it with your favorite pasta too!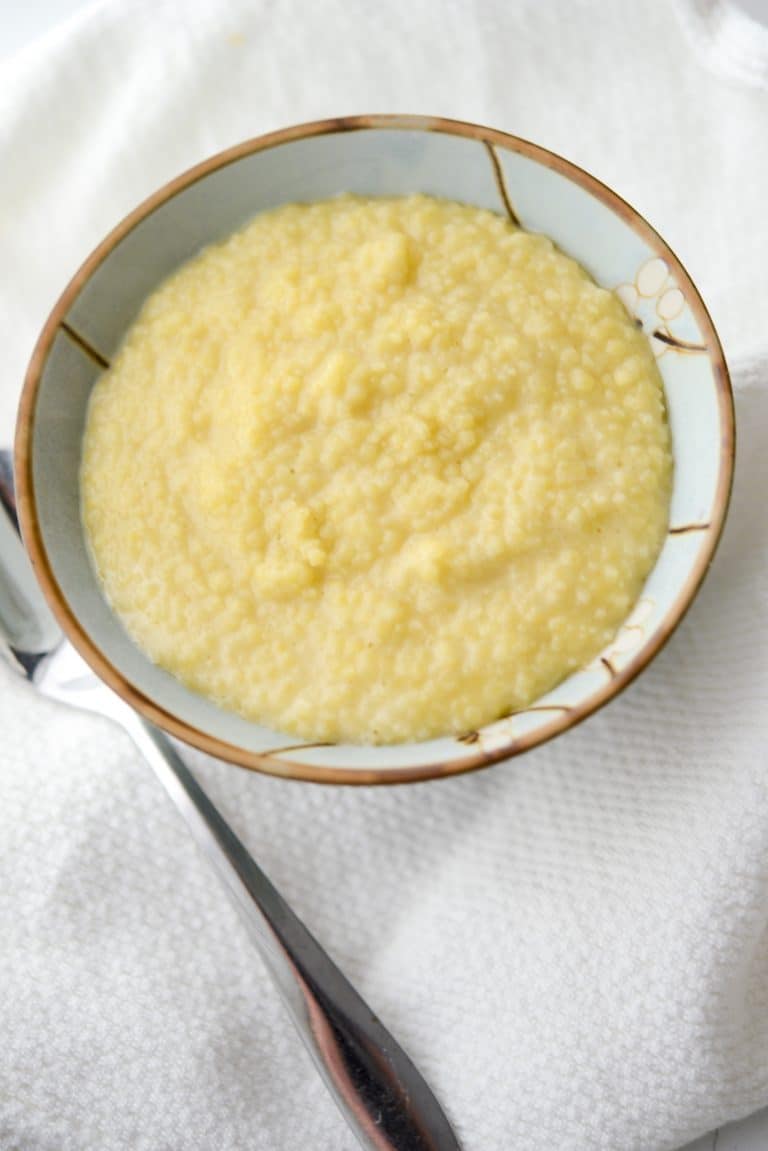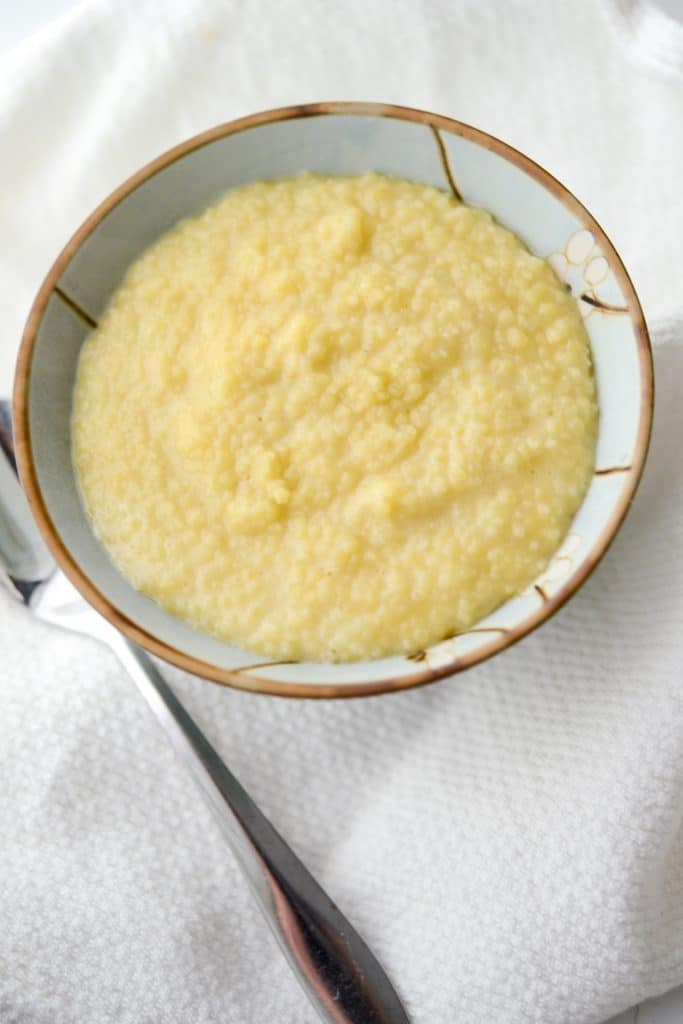 Warm and comforting, this Italian Pastina is our family's go-to meal long before the tik tok craze! It's super easy to make and best when you're feeling under the weather or need a quick pick me up.
VISIT THE

RECIPE INDEX

TO SEARCH FOR MORE RECIPES BY CATEGORY.
Grilled Chicken Buffalo Pasta made with four ingredients, including Buffalo Wing Sauce, is delicious and simple to make. This is our Senior college student's go-to meal when cooking for herself.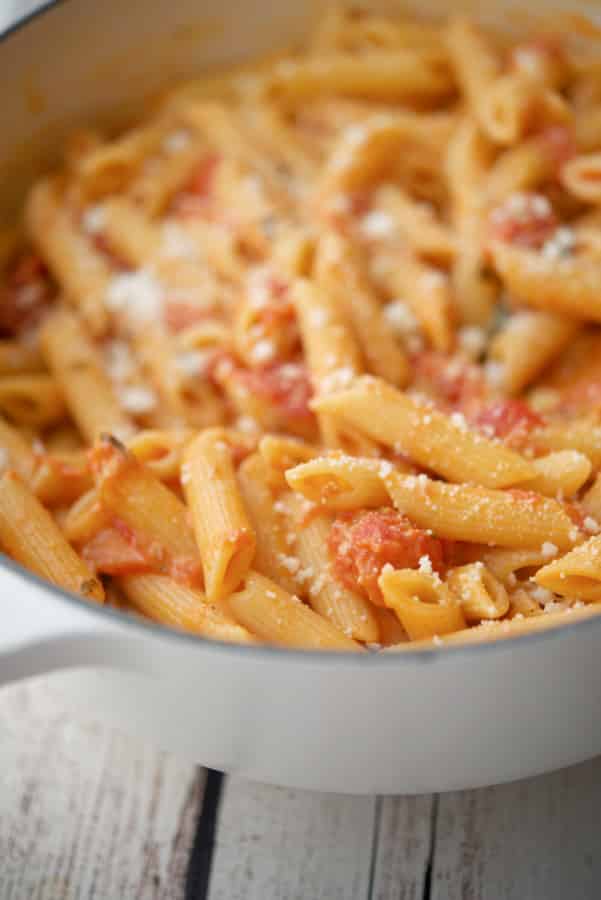 Penne alla Vodka made with a creamy, pink vodka tomato sauce is one of our favorite recipes. It's simple to make and tastes delicious with crunchy Italian bread!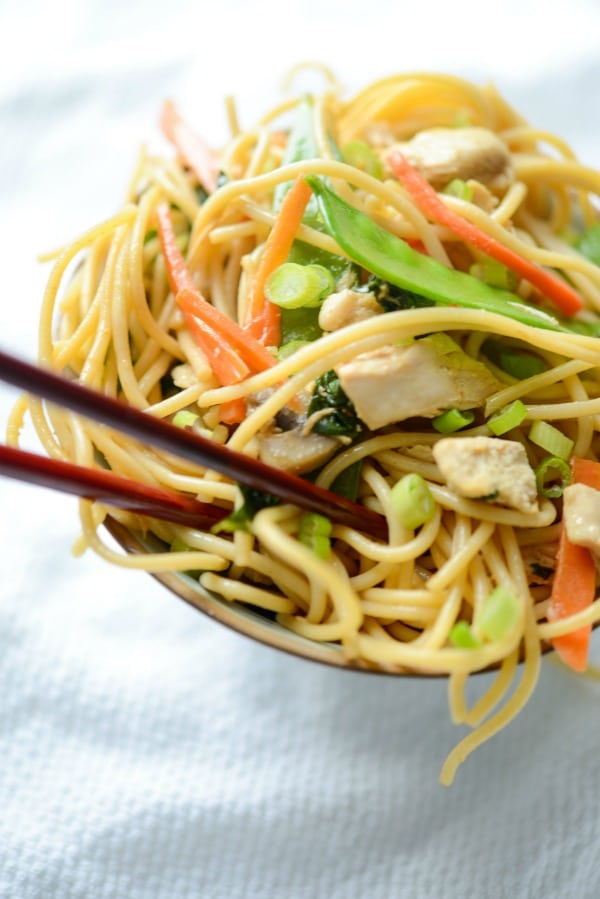 Chinese Lo Mein made with spaghetti, and vegetables in an Asian soy sauce is a tasty, skillet weeknight meal that's ready in 30 minutes. We like ours with chicken, but shrimp or pork will work too!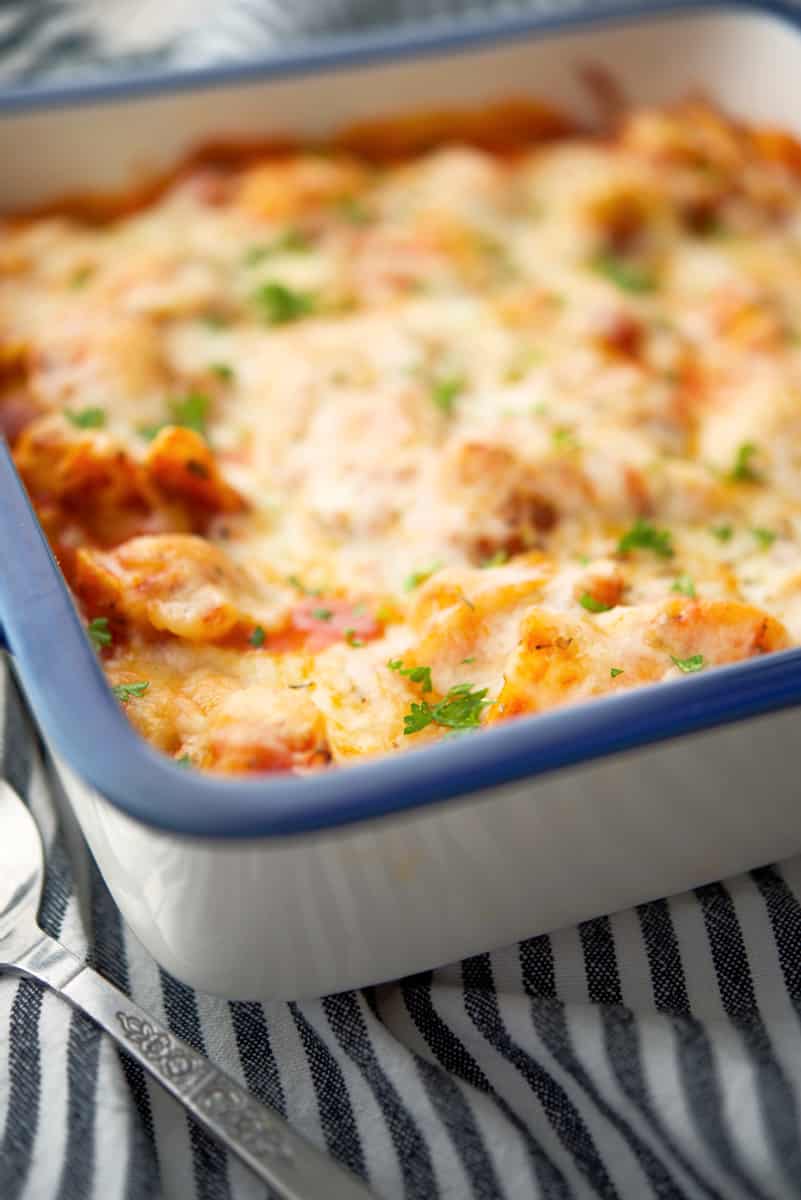 If you're looking for a super easy weeknight meal, this Tortellini Bake made with frozen cheese tortellini, your favorite marinara sauce and Mozzarella cheese will be your new favorite.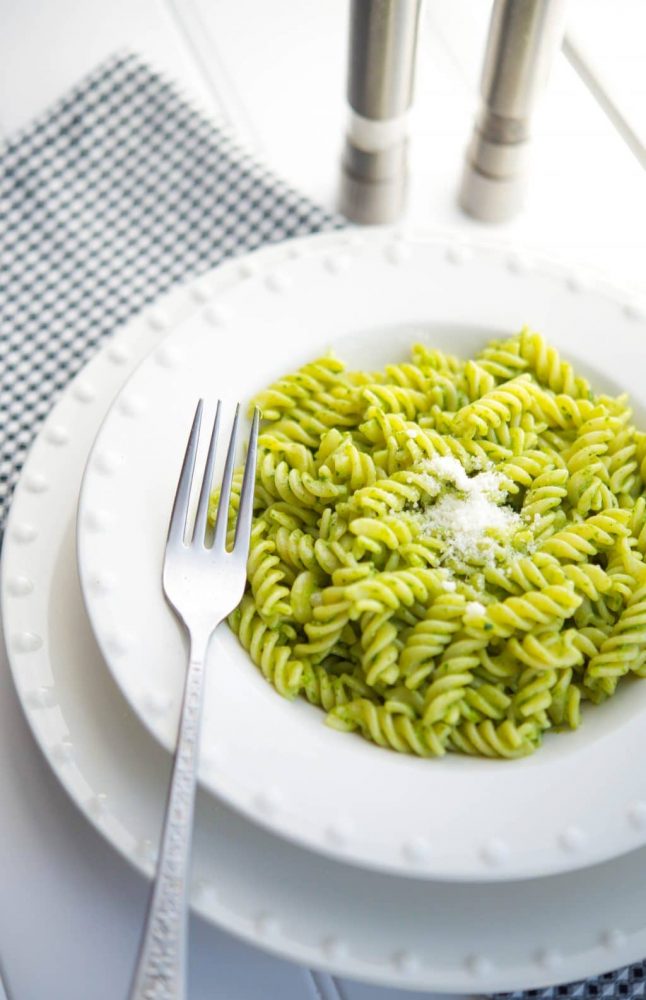 Pasta with Mixed Herb Pesto is a quick and easy light meal that's ready in under 30 minutes. Utilize your favorite fresh herbs to make it your own.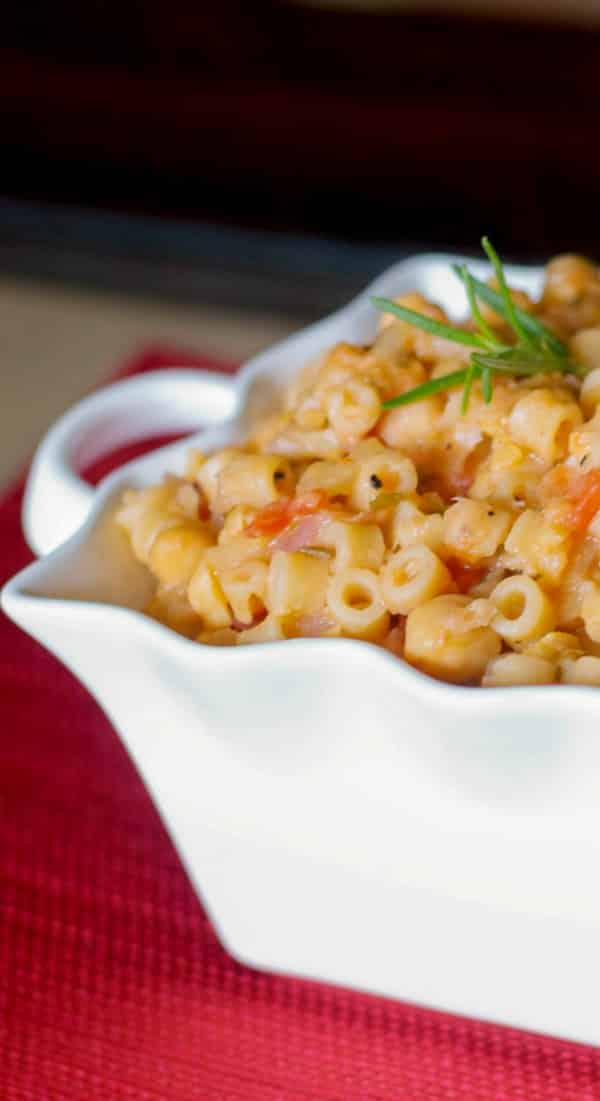 Pasta e Ceci (Ditalini with Chick Peas)
Pasta e Ceci or pasta with beans, was considered a "poor man's meal" in Italy as it combined simple, bountiful ingredients. It's made with ditalini pasta and chick peas for a hearty, comforting meal.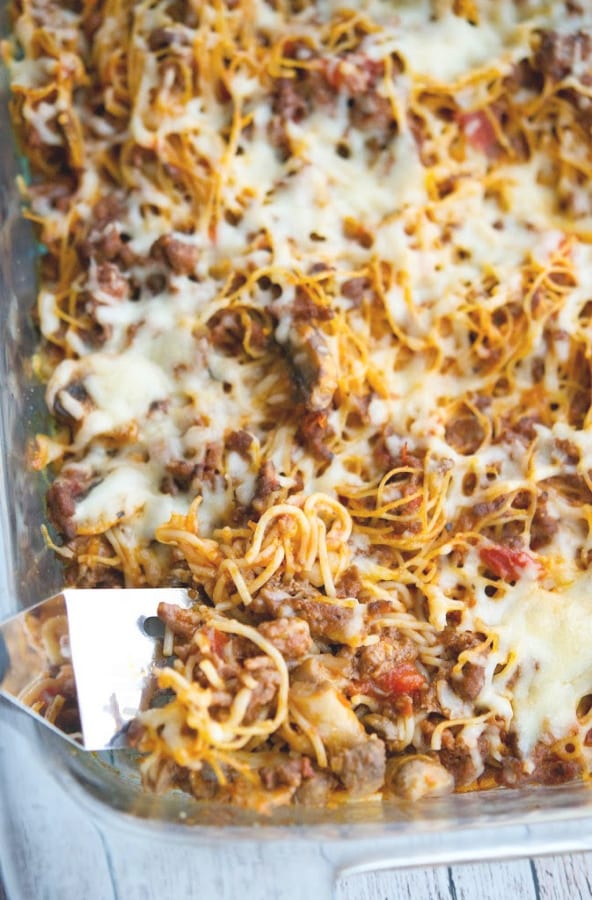 Spaghetti Casserole with Ground Beef
Spaghetti Casserole made with your favorite marinara sauce, lean ground beef, mushrooms and shredded Mozzarella cheese is a deliciously quick and easy weeknight meal.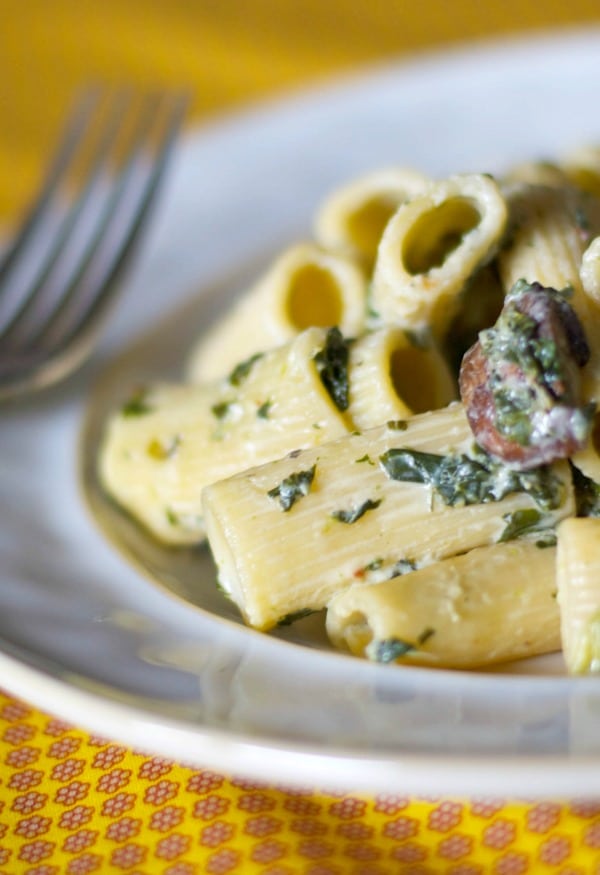 Rigatoni Pasta with Portobello Mushrooms and Spinach
Rigatoni pasta with diced Portobello mushrooms, garlic and fresh spinach in a creamy Parmesan cheese sauce.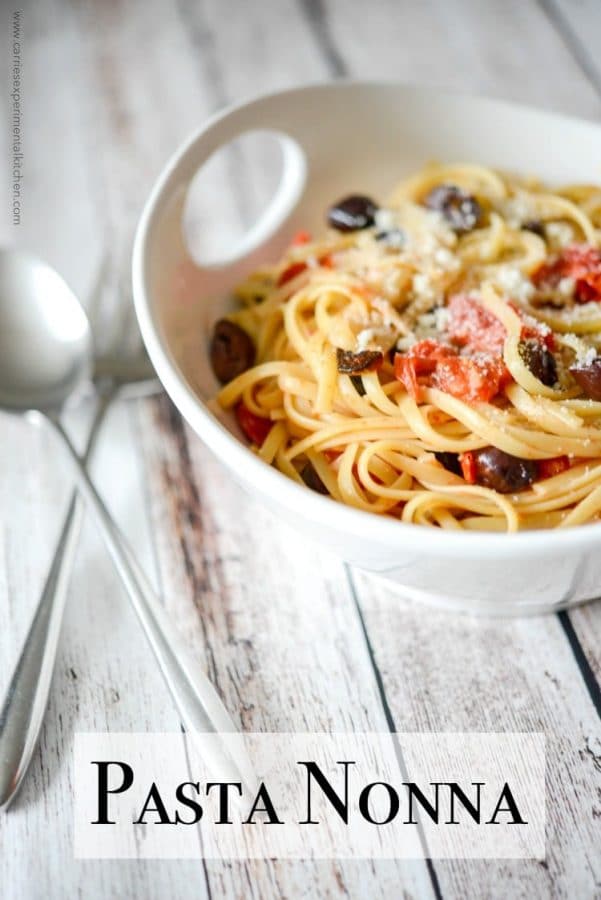 Pasta Nonna, made with your favorite pasta tossed with roasted Kalamata olives, grape tomatoes and garlic is simple to make and bursting with flavor. Try adding grilled or rotisserie chicken or sliced Italian sausage!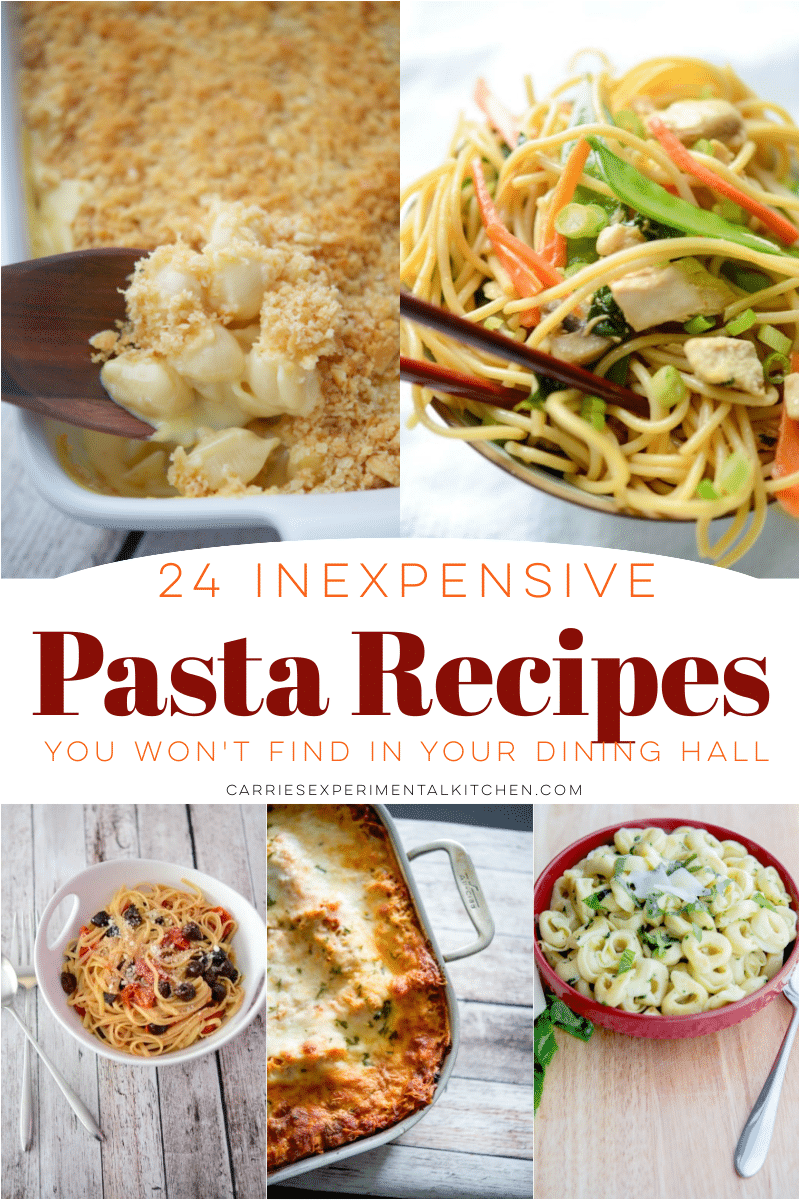 CONNECT WITH ME ON SOCIAL MEDIA