Spice up pizza night by making your own homemade pizza or flatbread by using a prepared crust and your favorite toppings!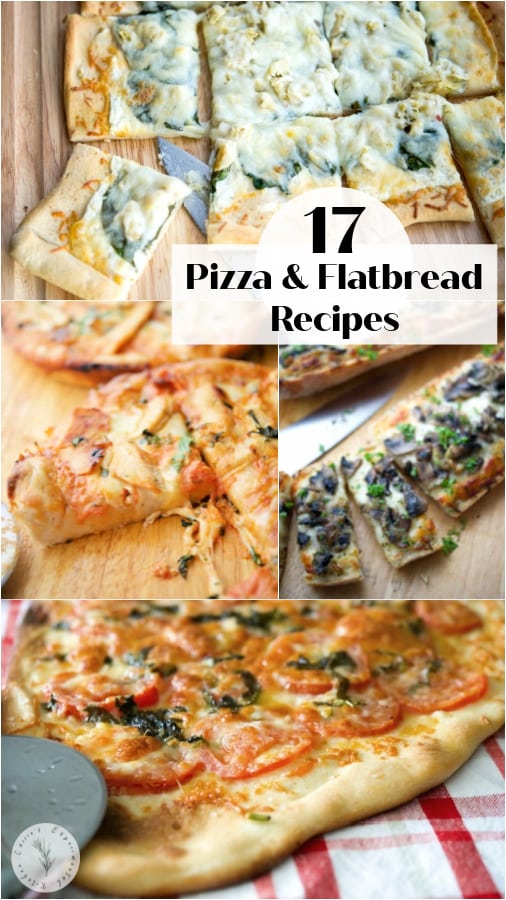 Friday night is pizza or takeout night at our house because by then we're all too tired to think about making dinner. Most of the time we'll make homemade pizza or flatbread because its so easy. Plus, we can make whatever flavor we're in the mood for!
I've never made homemade pizza crust because living in NJ I can purchase amazing crust from our local pizzeria or buy it frozen from my local grocery store.
Most stores now sell refrigerated or even pre-made crusts that you can use too. Here are some of our favorite topping varieties along with different types of pizza and flatbreads.
From regular crust, deep dish, Keto friendly, and even those using french bread, I'm sure you'll find a new favorite!
17 Pizza and Flatbread Recipes
Pizza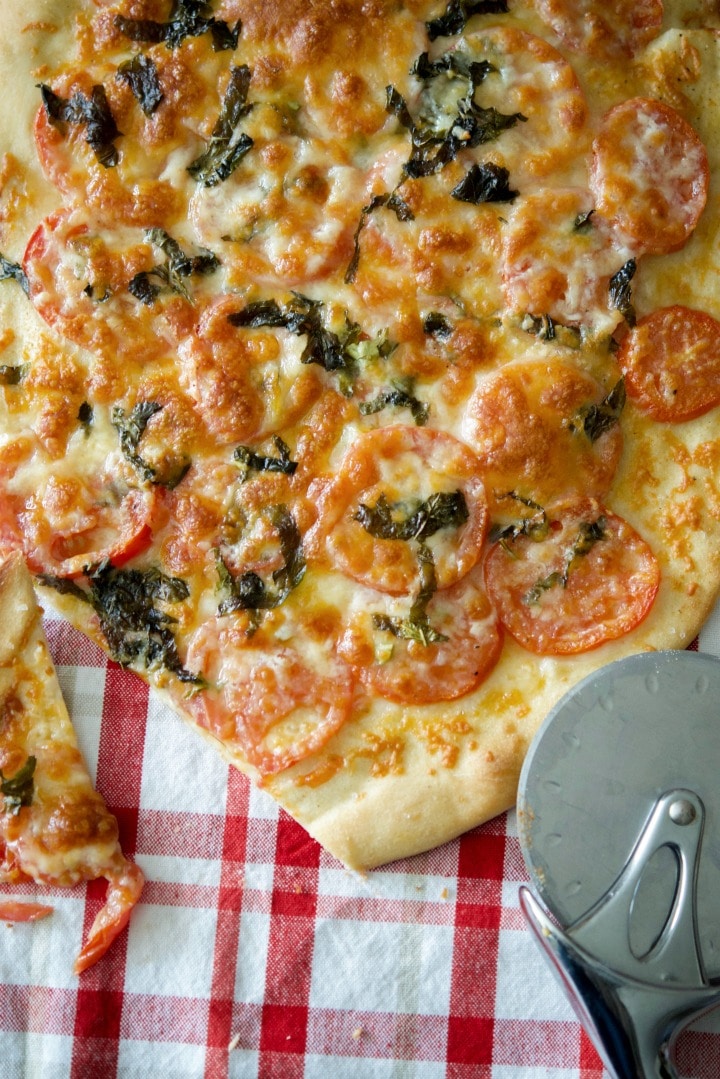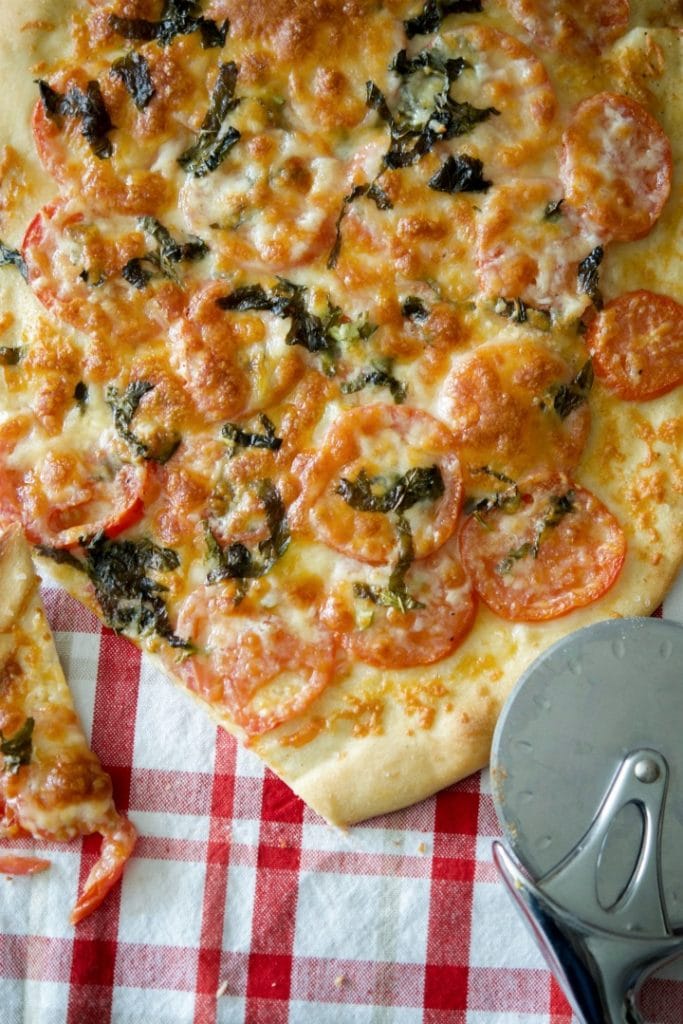 Pizza Margherita reflects the colors of Italy: red, green and white; and is commonly made with fresh tomatoes, basil & mozzarella cheese.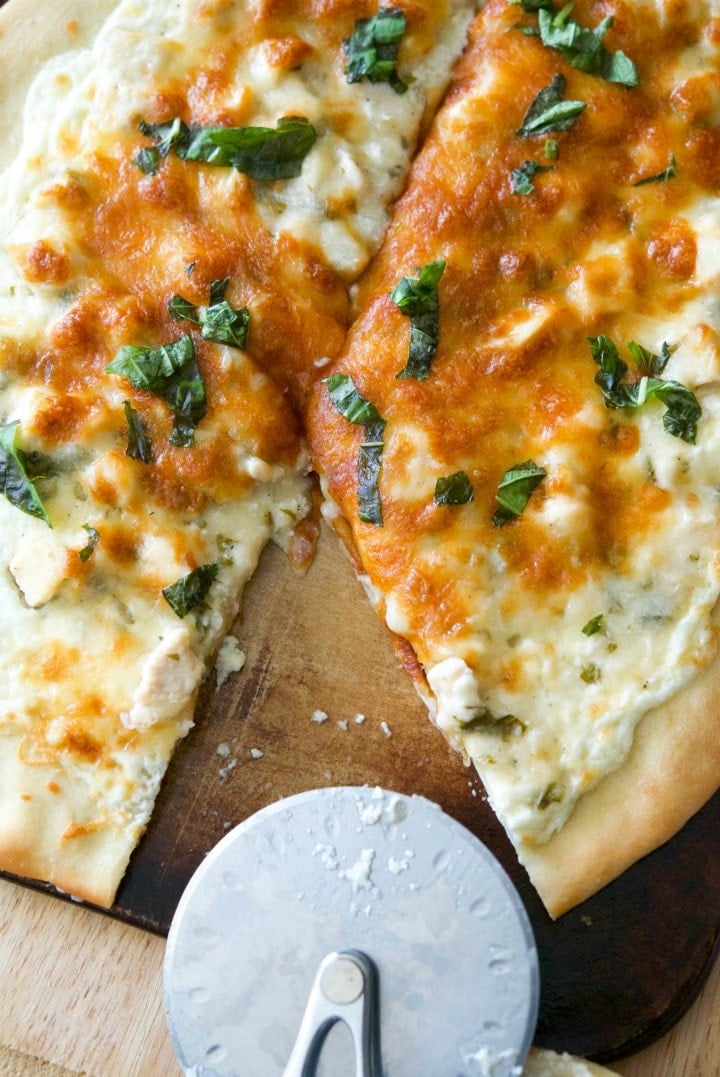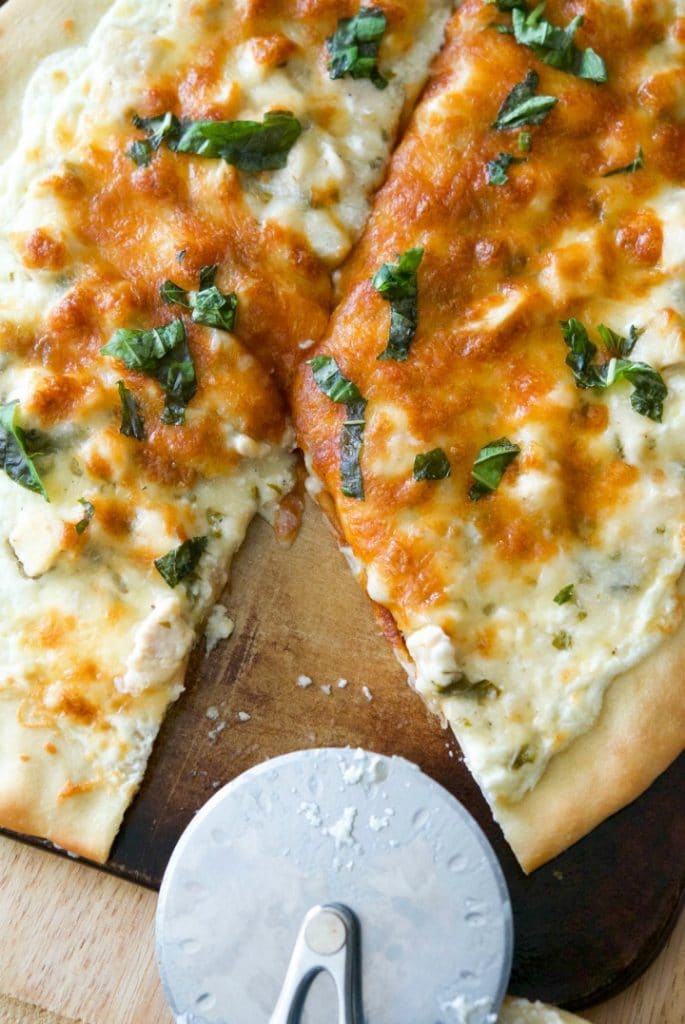 Lemon Chicken Ricotta Pizza is a white pizza made with a mixture of ricotta and mozzarella cheeses; then topped with boneless chicken in a lemon basil sauce.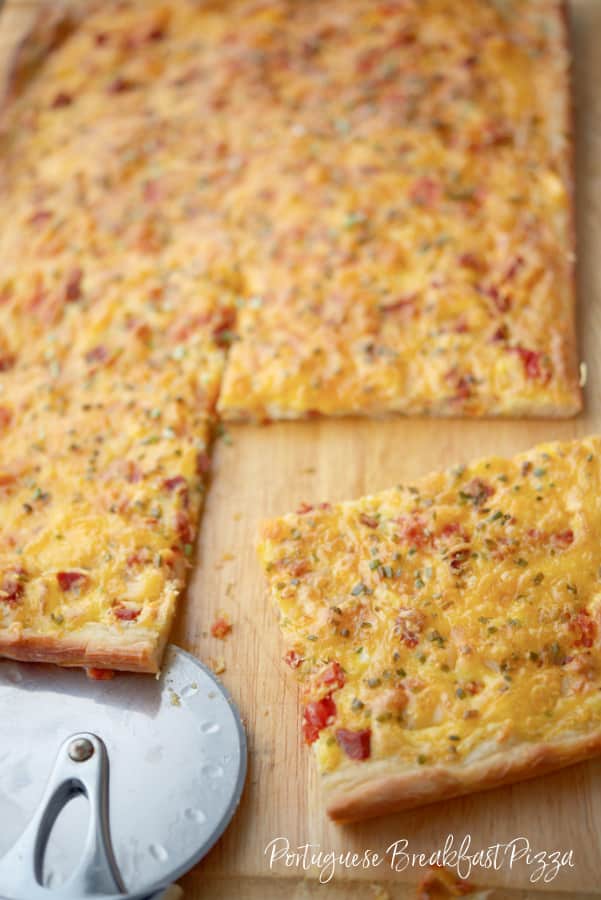 Pizza dough topped with Portuguese chourico, potatoes, tomatoes, chives, eggs and Cheddar cheese makes a tasty breakfast.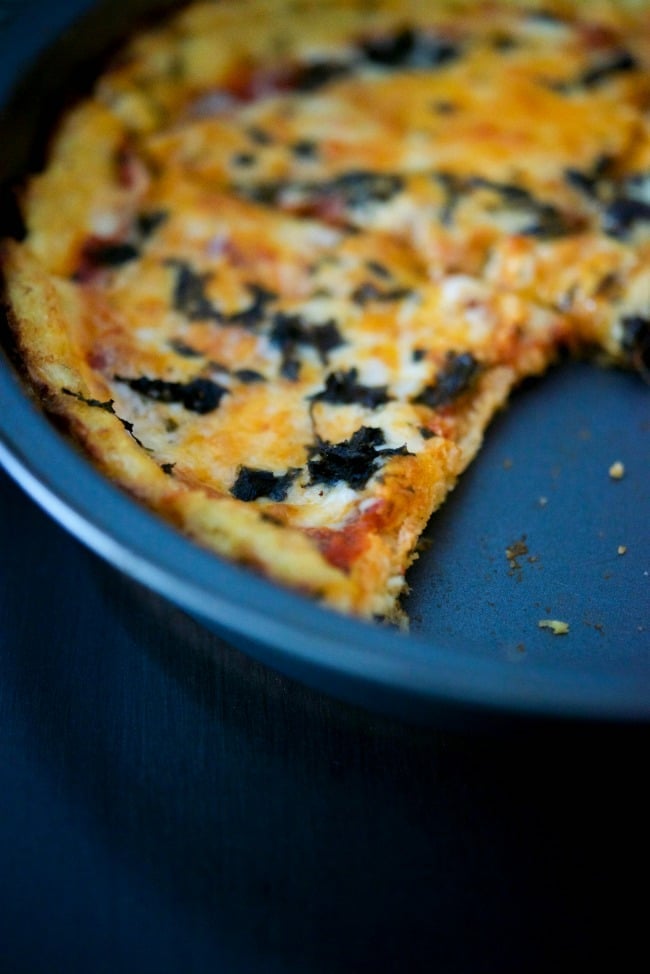 Make a healthier pizza crust out of cauliflower; then add your favorite toppings like sauce, cheese and fresh basil or grilled vegetables.
Caprese Fat Head Pizza made with Mozzarella, cream cheese and almond flour is a low carb way to make one of your favorite recipes.
VISIT THE

RECIPE INDEX

TO SEARCH FOR MORE RECIPES BY CATEGORY.
Deep Dish Pizza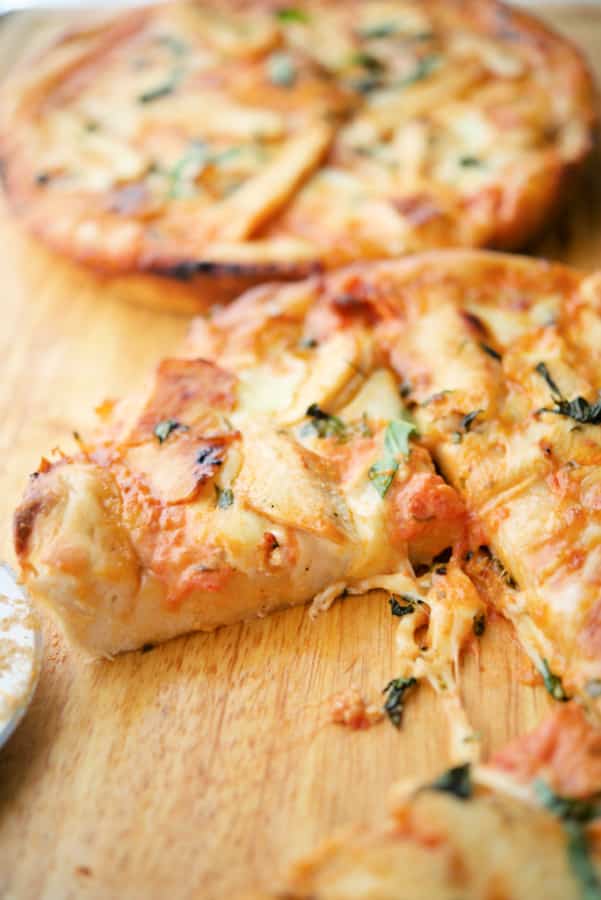 Drunken Deep Dish Pizza is a Chicago style pizza that's topped with a pink vodka sauce, fresh Mozzarella cheese, basil and grilled chicken.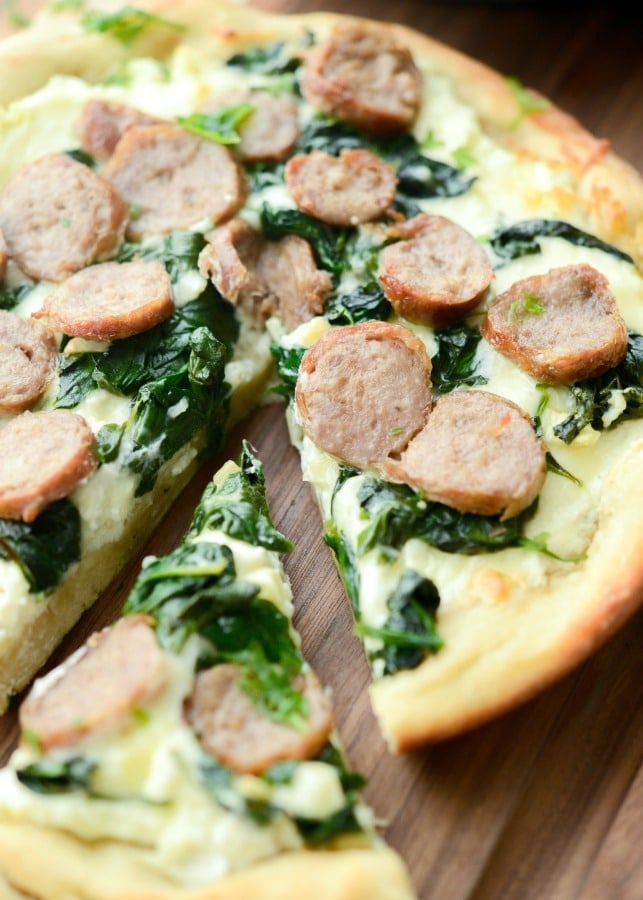 Sausage &Spinach White Deep Dish Pizza
Sausage & Spinach White Deep Dish Pizza made with part skim Ricotta and Mozzarella cheeses, fresh spinach, garlic and sweet Italian sausage.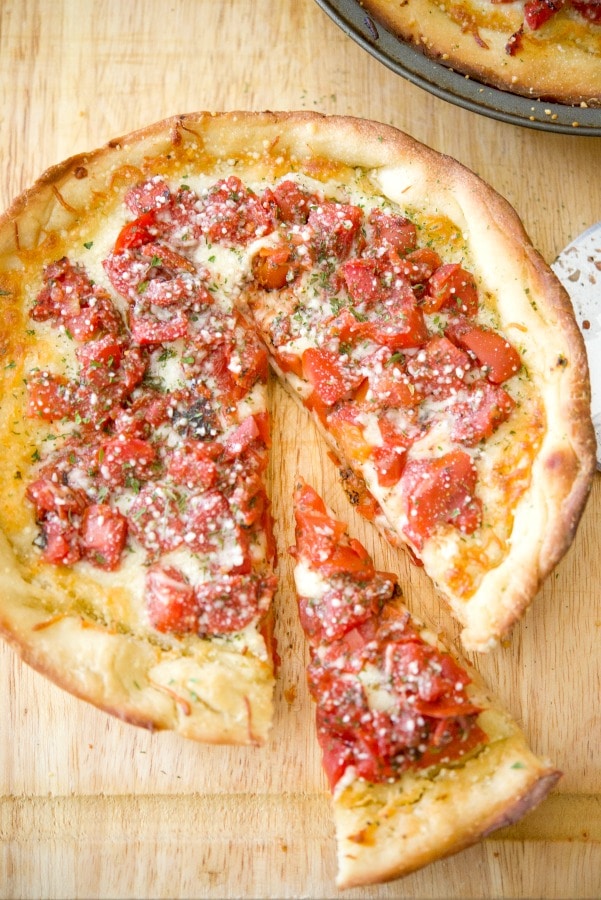 Deep Dish Pizza is a simple weeknight meal made with fire roasted tomatoes, Italian seasoning and a blend of shredded cheeses.
SIGN UP FOR MY WEEKLY NEWSLETTER
AND RECEIVE
A FREE EBOOK!
Flatbreads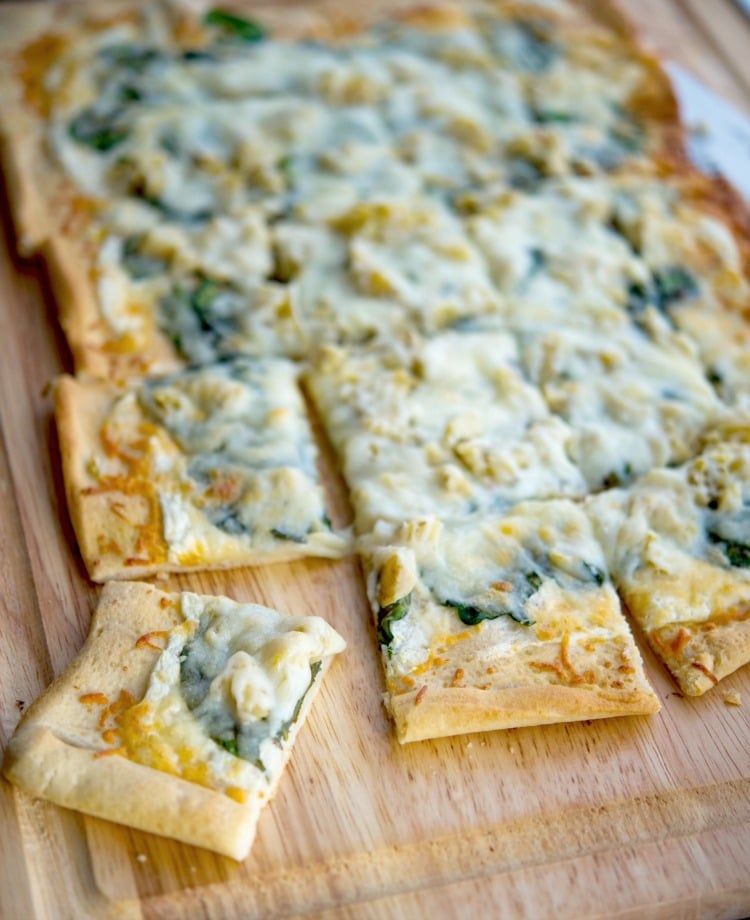 Spinach and Artichoke Flatbread
This Spinach & Artichoke Flatbread made with baby spinach, artichoke hearts and a lemony, cheese sauce is perfect for pizza night or game day snacking.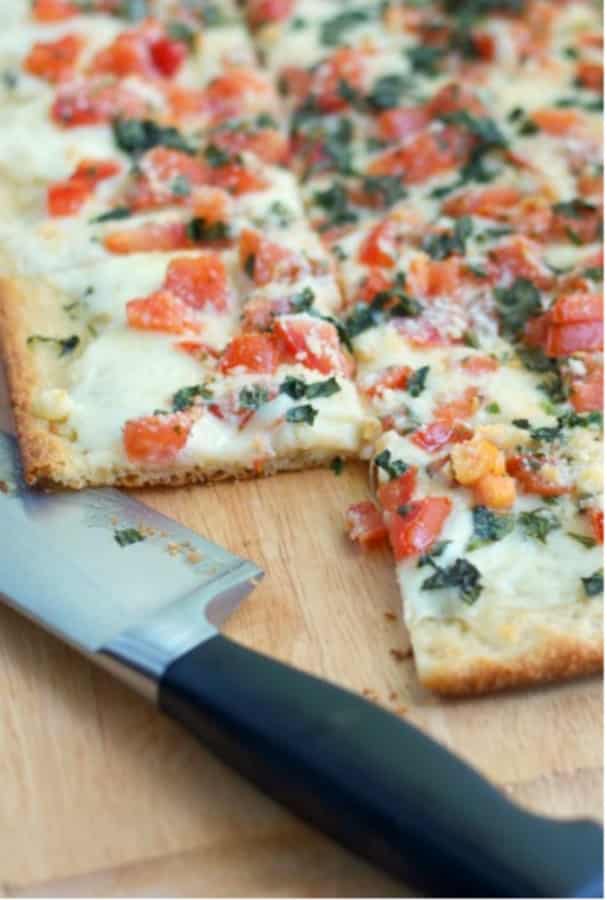 Caprese Flatbread made with tomatoes, fresh basil and Mozzarella is perfect when served as an appetizer, for lunch or dinner.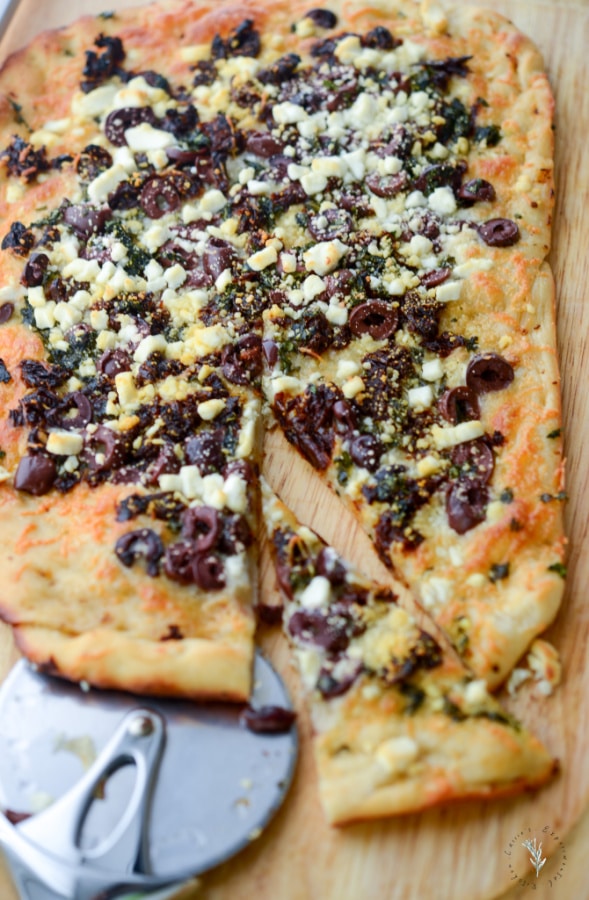 Sun Dried Tomato, Olive and Goat Cheese Flatbread
Thin crust flatbread topped with sun dried tomatoes, Kalamata olives, fresh basil, Mozzarella and Goat cheese is perfect as an appetizer or dinner.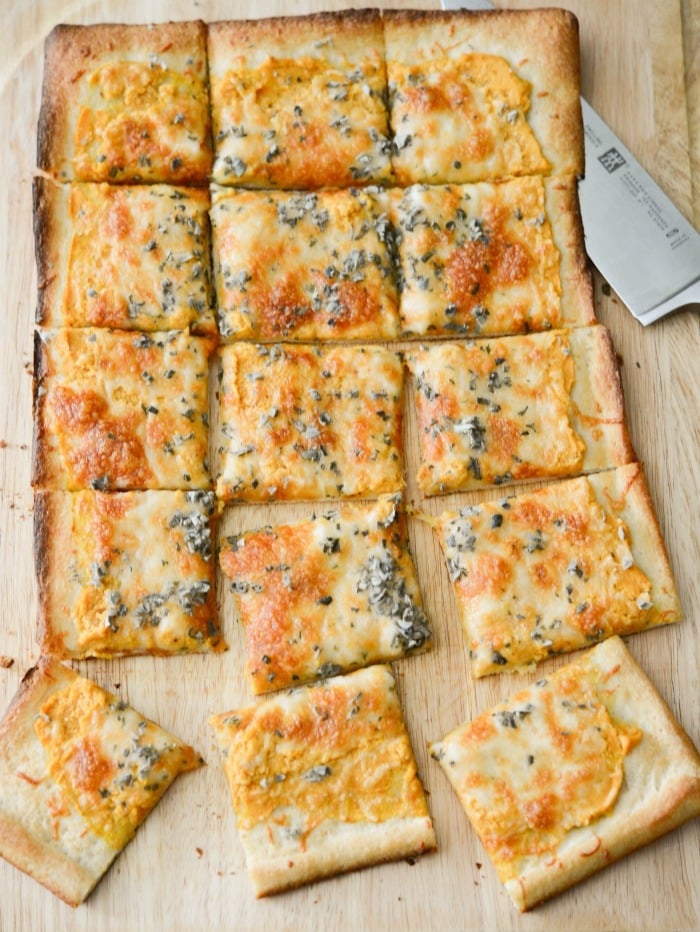 Pumpkin Ricotta Flatbread will become your new favorite Fall recipe. It's perfect for Friday pizza night or weekend game day snacking.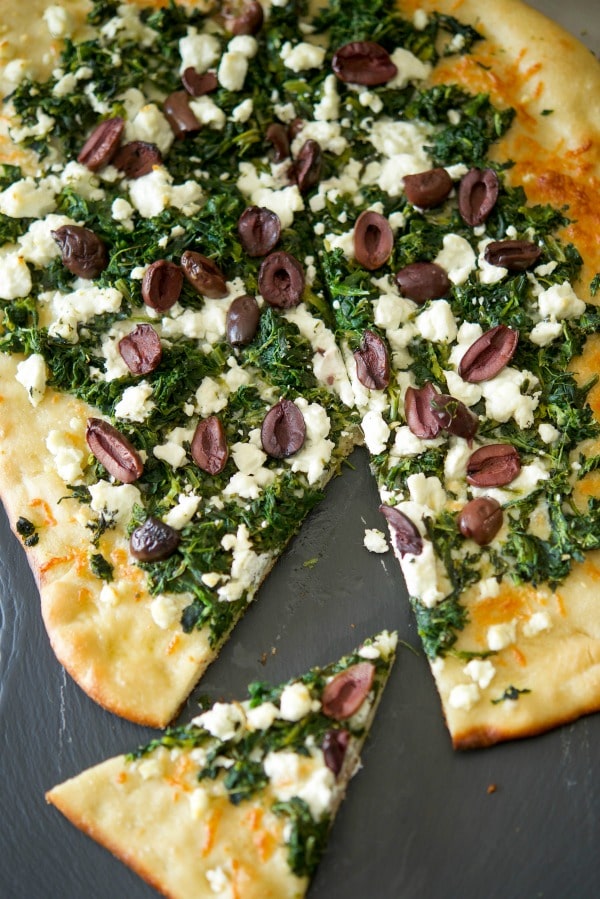 Spinach, Goat Cheese & Kalamata Olive Flatbread
This tasty flatbread made with organic chopped spinach, crumbled Goat cheese and tangy Kalamata olives makes a tasty appetizer or quick weeknight meatless dinner.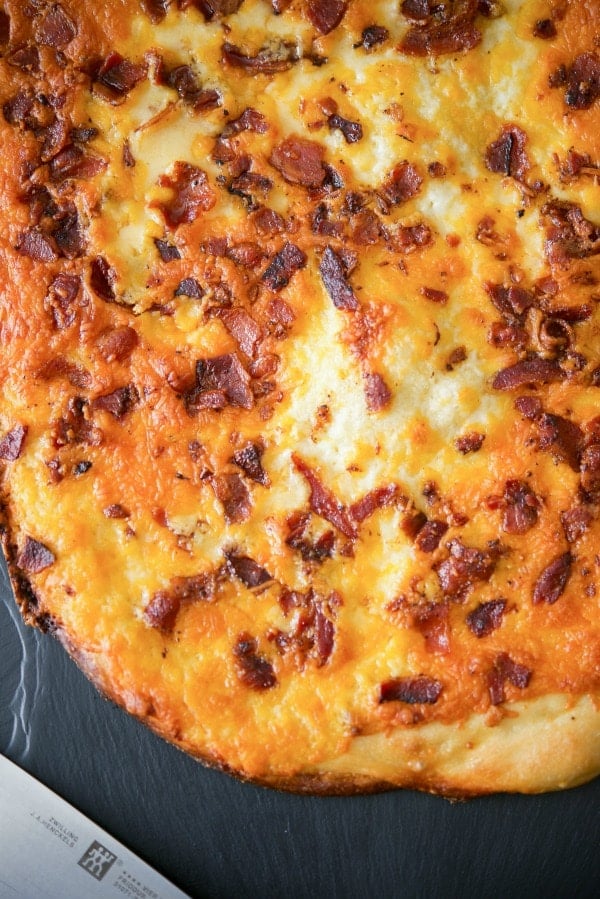 Bacon & Cheddar Flatbread made with your favorite pizza dough, crispy crumbled bacon and shredded sharp Cheddar cheese with a creamy horseradish sauce.
French Bread Pizza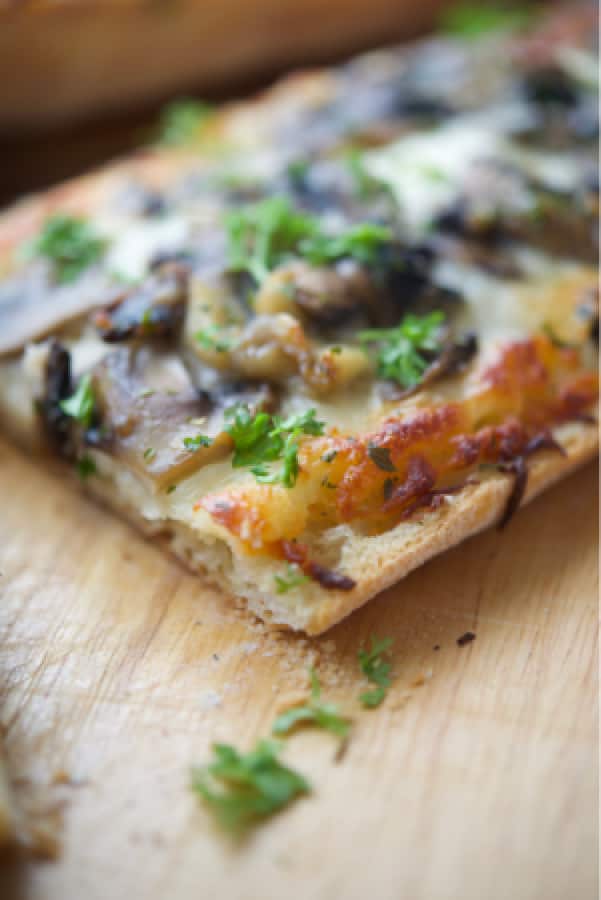 Garlic and Mushroom French Bread Pizza
French bread pizza topped with a creamy parmesan sauce, roasted garlic, sautéed mushrooms and shredded Italian cheese blend.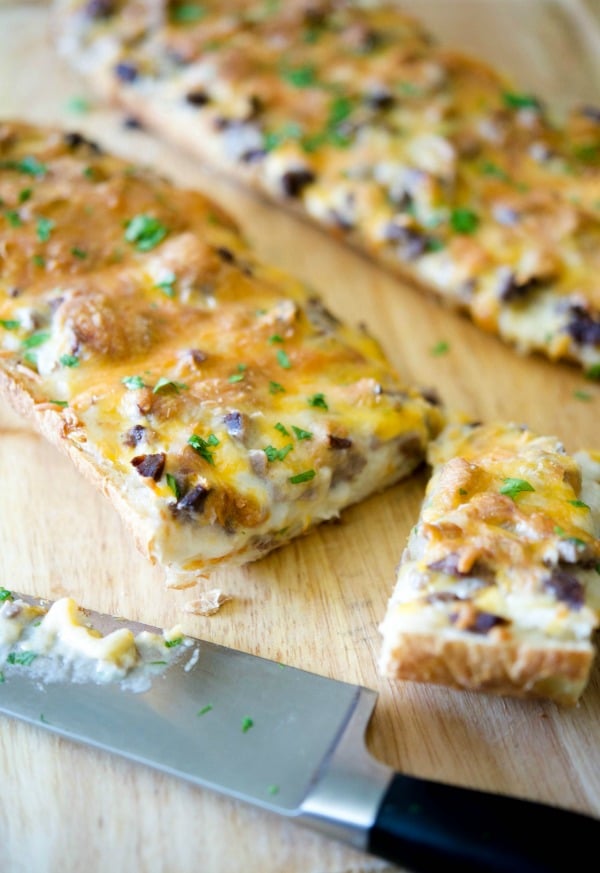 Steak and Cheddar French Bread Pizza
Steak and Cheddar French Bread Pizza made with leftover grilled steak, shredded Cheddar Jack cheese and a horseradish cream sauce.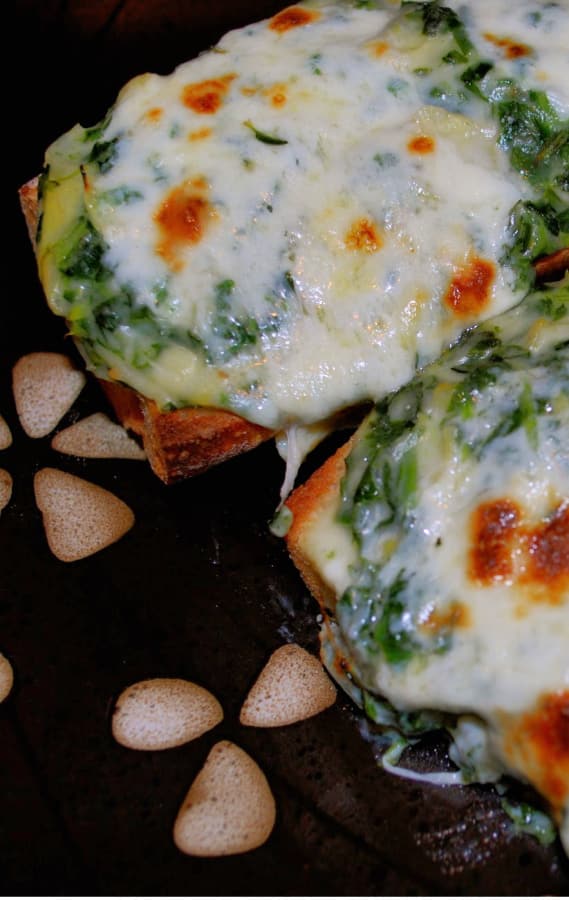 Spinach Artichoke French Bread Pizza
If you're looking for a quick and easy weeknight meal, these Spinach Artichoke French Bread Pizza's are it. You can also use the topping as a dip for snacking too!
Pizza Cooking Accessories
I like to keep things simple so as I'm sure many of you think you may need a pizza stone or the next fancy gadget, you can use things that you already have at home without breaking the bank.
Here are some of my favorite accessories: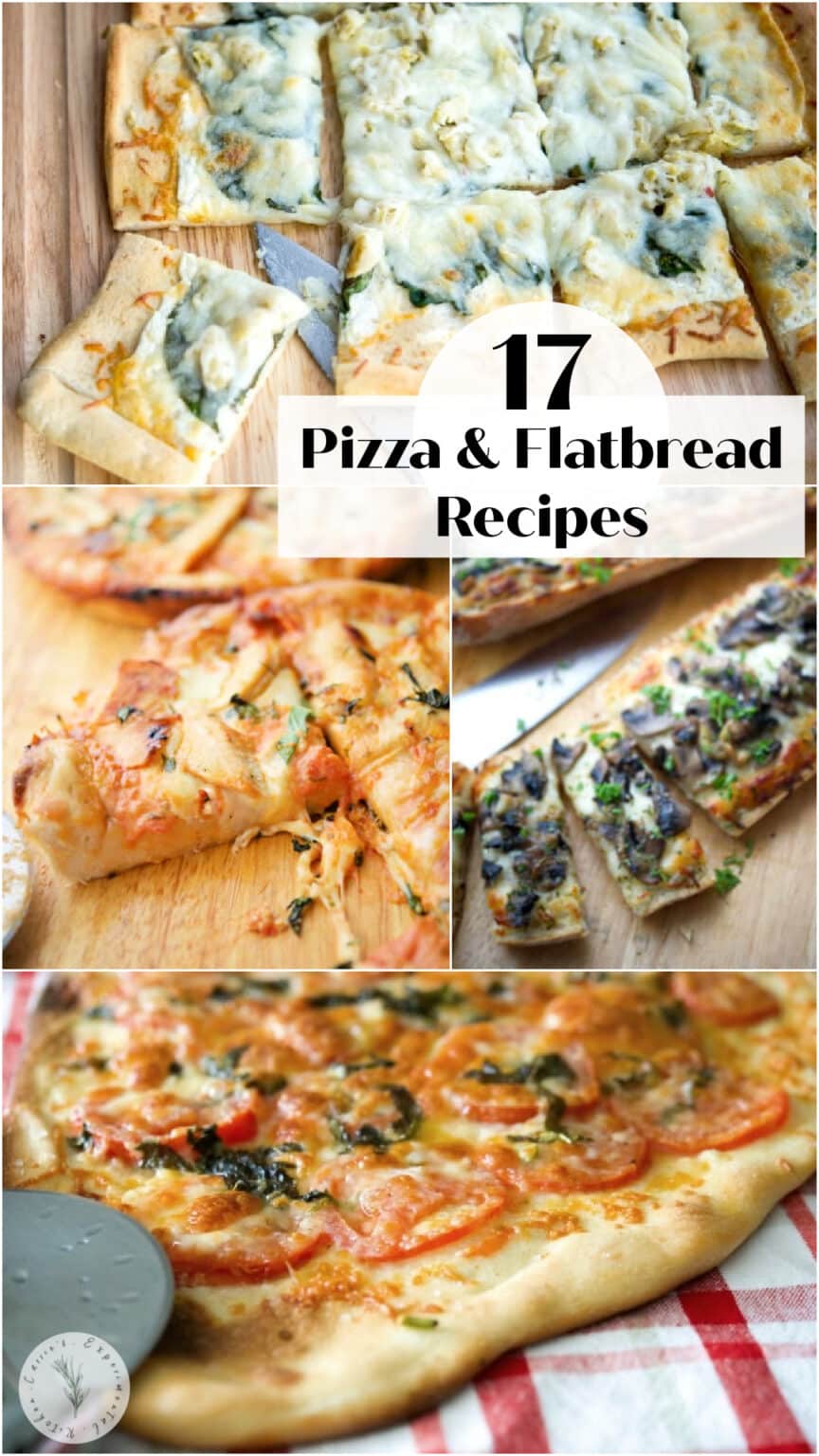 CONNECT WITH ME ON SOCIAL MEDIA