These delicious Slider Recipes are perfect for Super Bowl watch parties, tailgating or even just a fun, quick weeknight dinner or gatherings.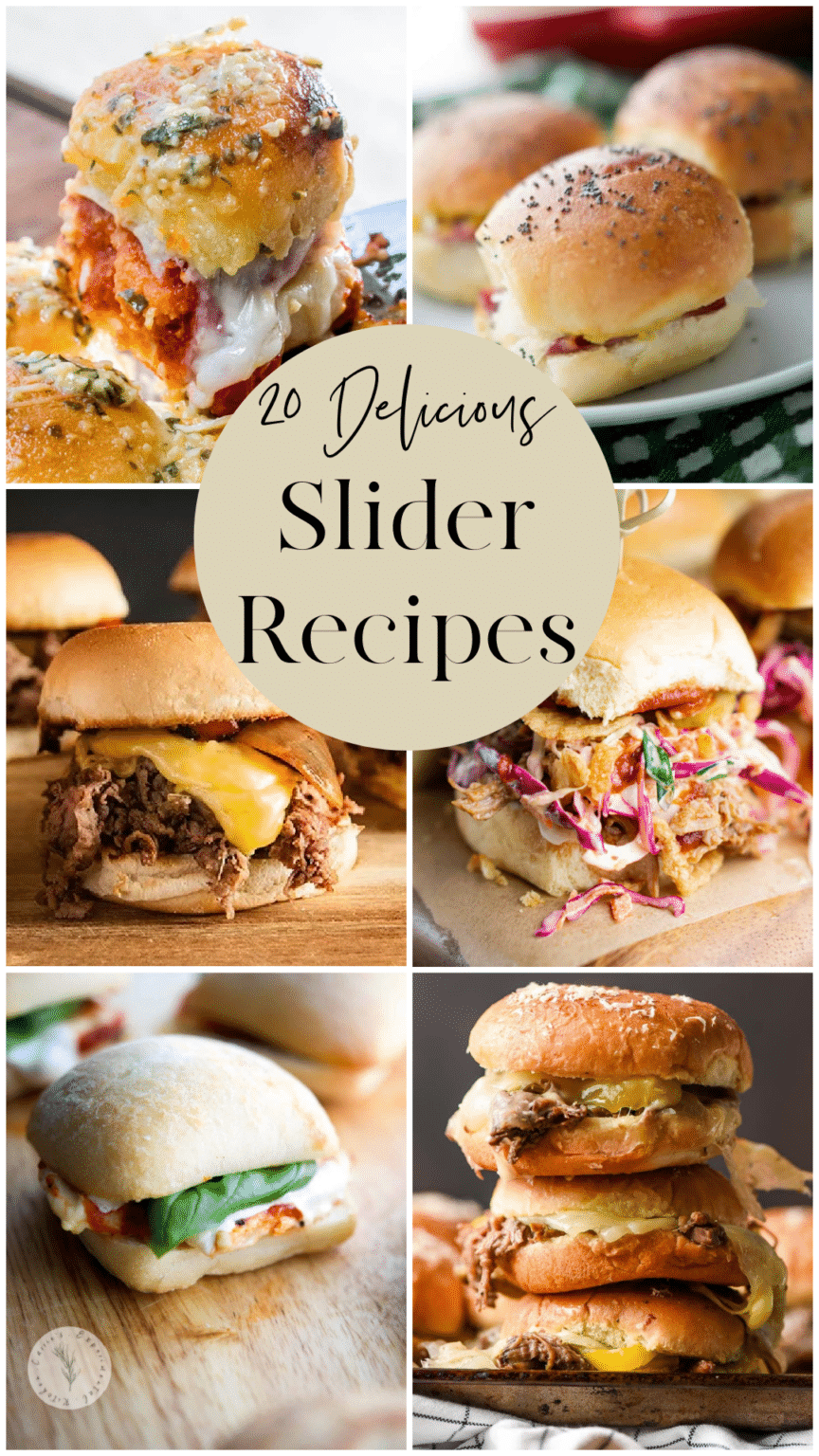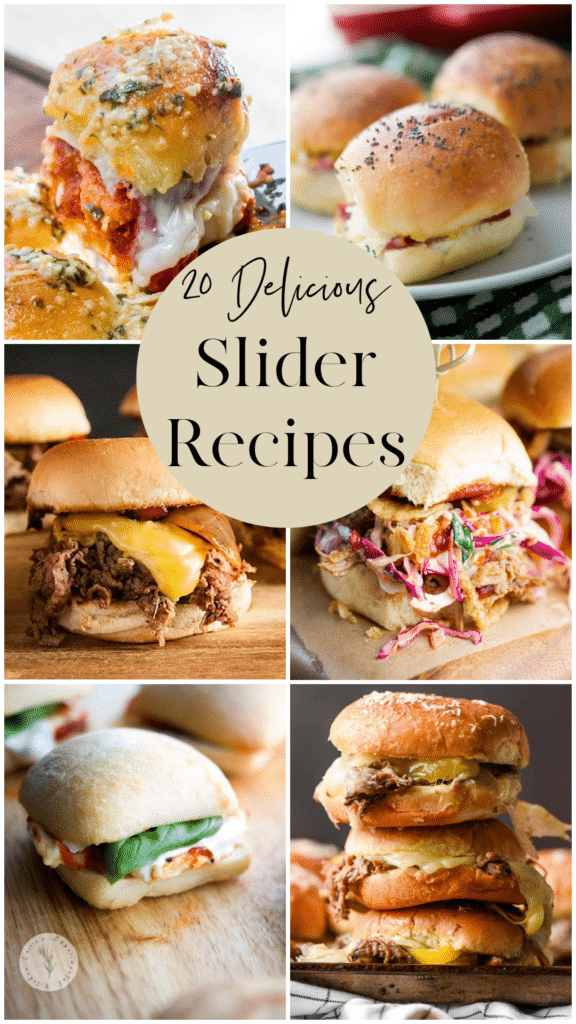 If you're new to the term 'sliders', it's is an American term for a small sandwich, typically around 2 inches across, made with a small bun.
They're fun to eat and great to have when serving other items because the portion size is smaller than a regular sandwich.
With tasty recipes like cheesy meatball sliders, grilled chicken parmesan sliders, Philly cheesesteak sliders, jalapeño pepper jack sliders and so much more, there is something here that everyone will love.
20 Delicious Slider Recipes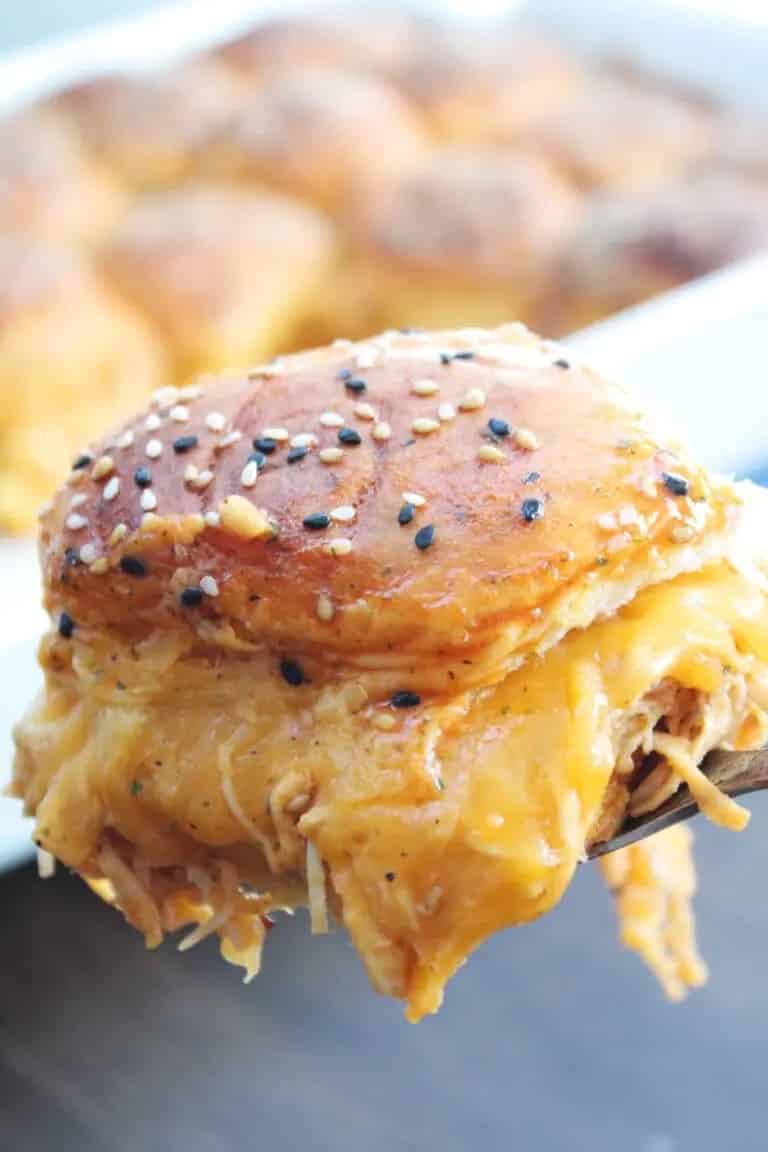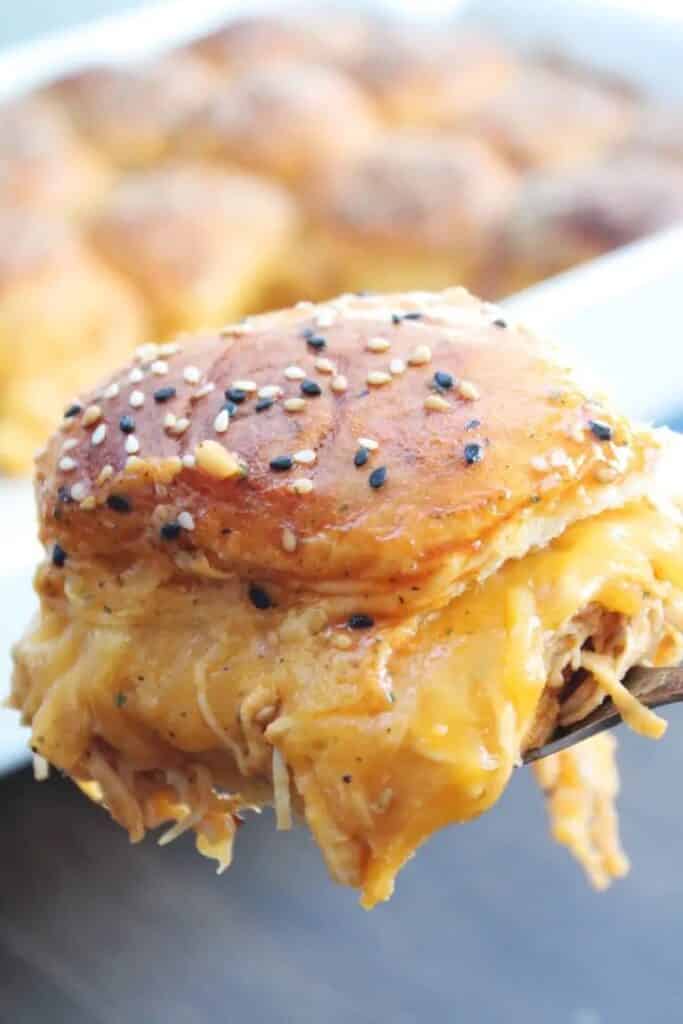 Baked buffalo chicken sliders are extra cheesy and flavorful. They're the ultimate football party appetizer.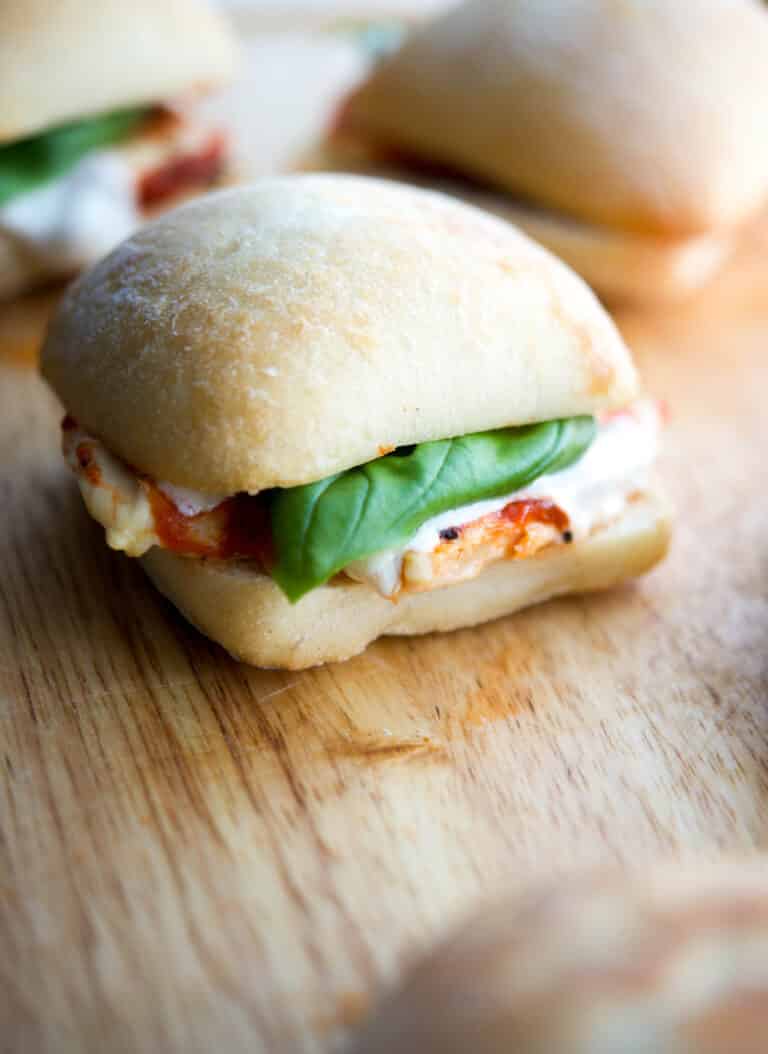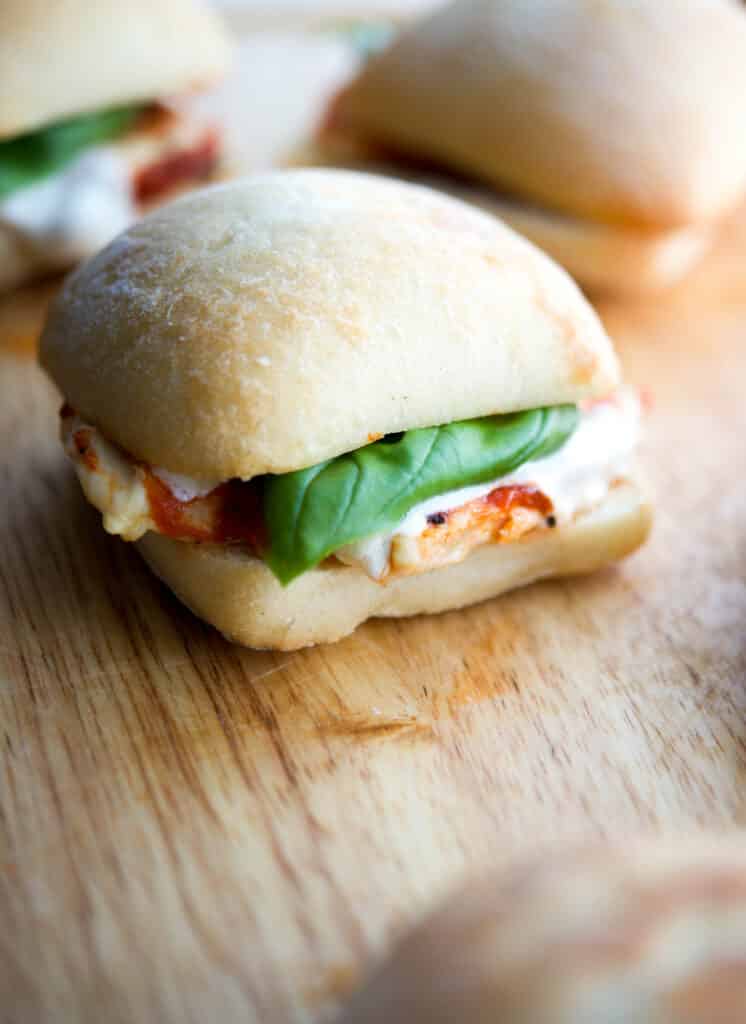 Grilled Chicken Parmesan Sliders
These Grilled Chicken Parmesan Sliders take only 20 minutes to make and are much healthier than the classic sandwich. Get the kids involved in making dinner with this quick and easy recipe.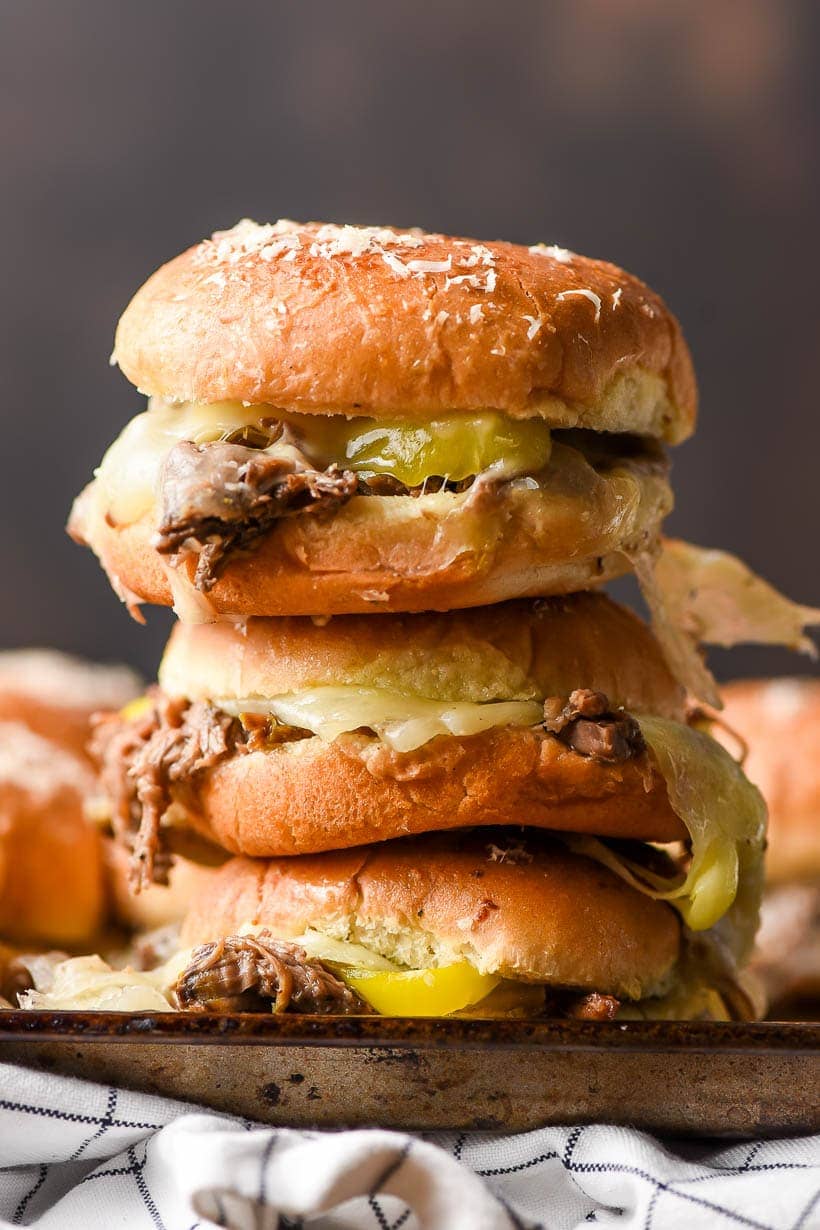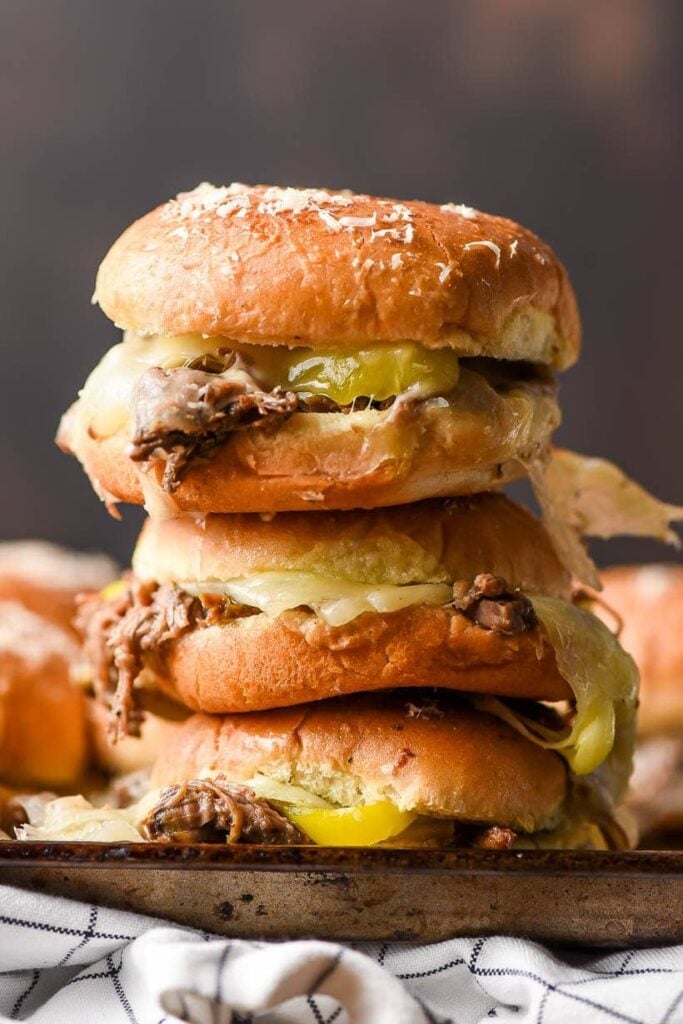 Pulled Roast Beef Sliders are the perfect appetizer or main dish for tailgating! These cheesy, beefy sandwiches are super easy to make and very customizable!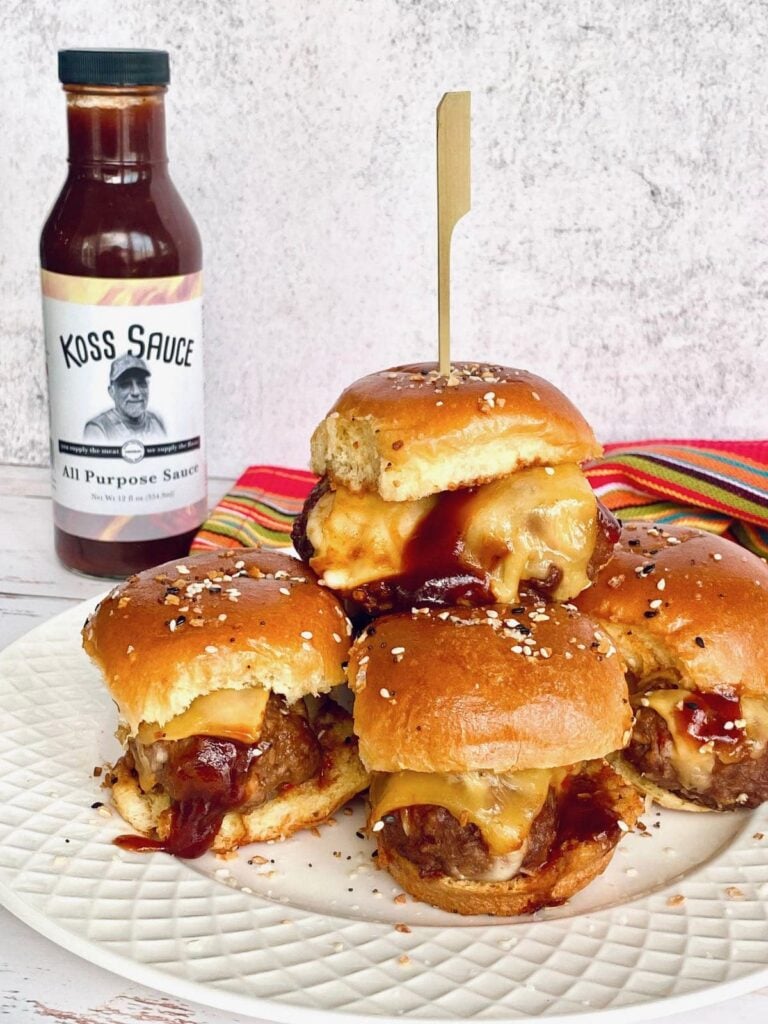 Cheesy Meatball Sliders
Cheesy Meatball Sliders feature seasoned ground beef wrapped around wedges of Babybel cheese. They're drizzled with Koss Barbecue Sauce, then topped with smoked gouda for a cheesy extravaganza!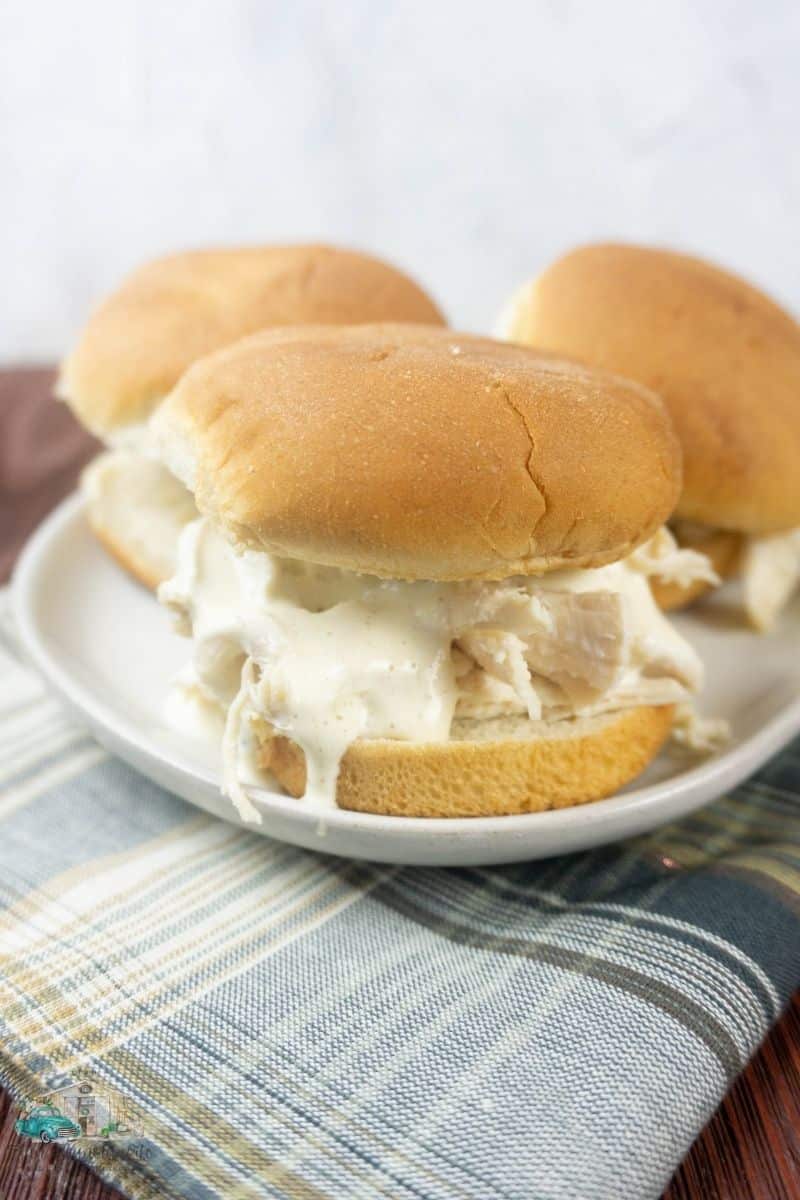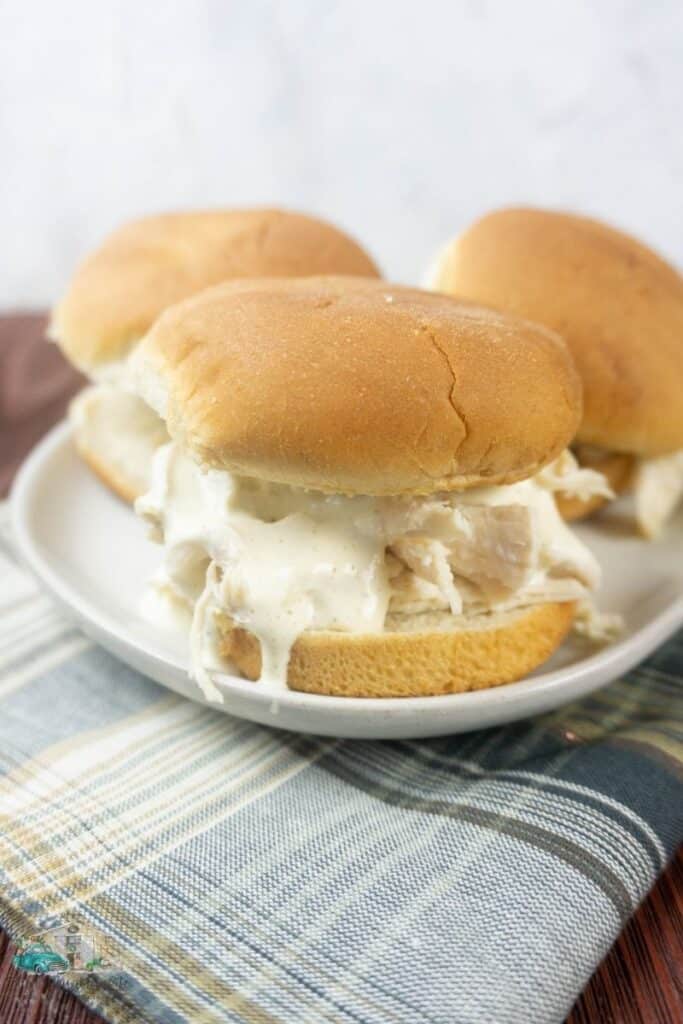 Alabama White Sauce Chicken Sliders
These are the best Alabama white sauce chicken sliders and will be a hit at any Super Bowl party!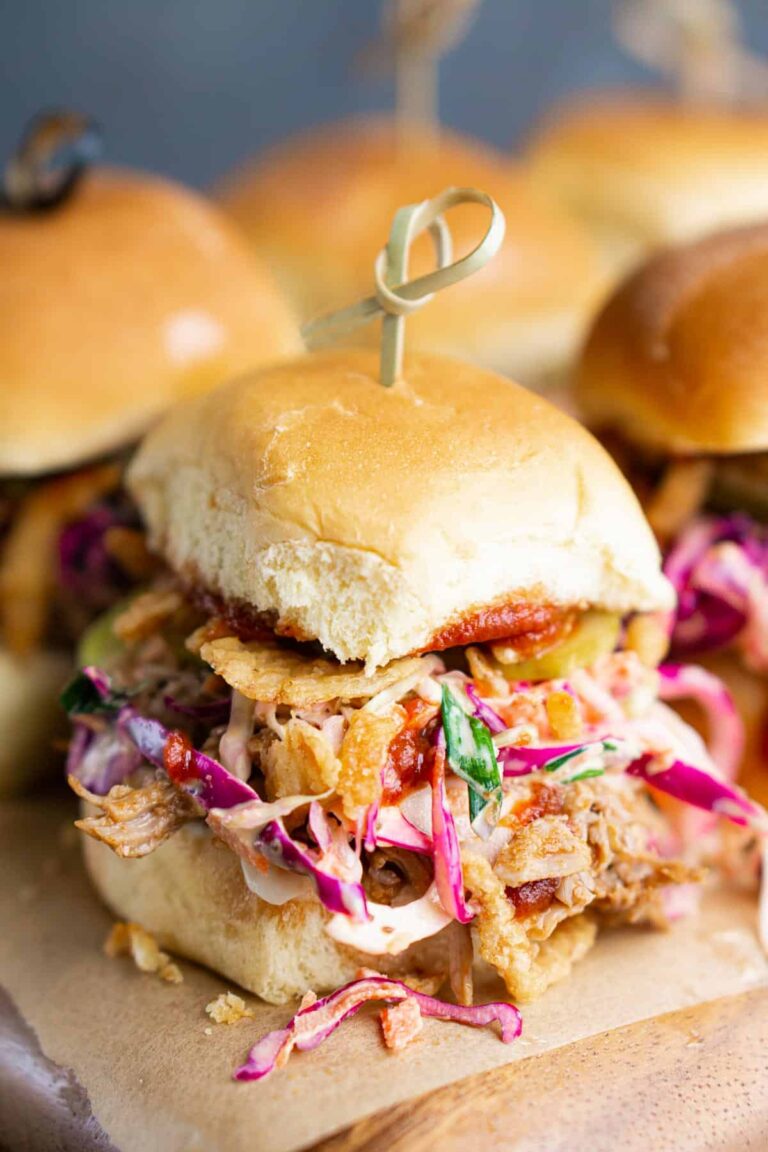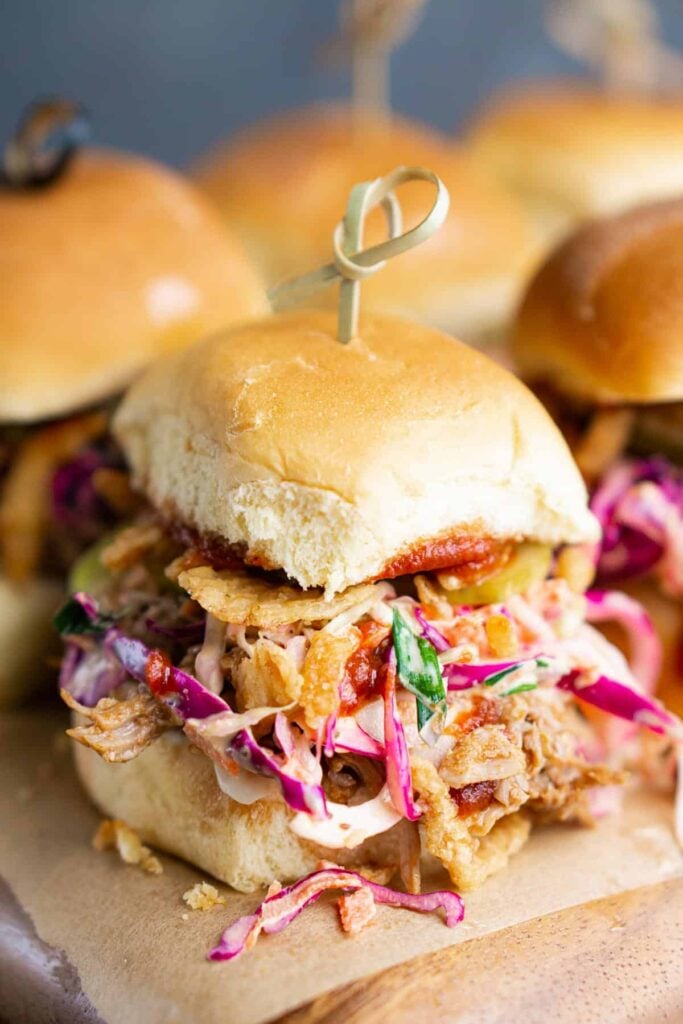 Pulled Pork Sliders
Mouth-watering Pulled Pork Sliders made with tender, juicy pulled pork topped with coleslaw, bbq sauce, and dill pickles.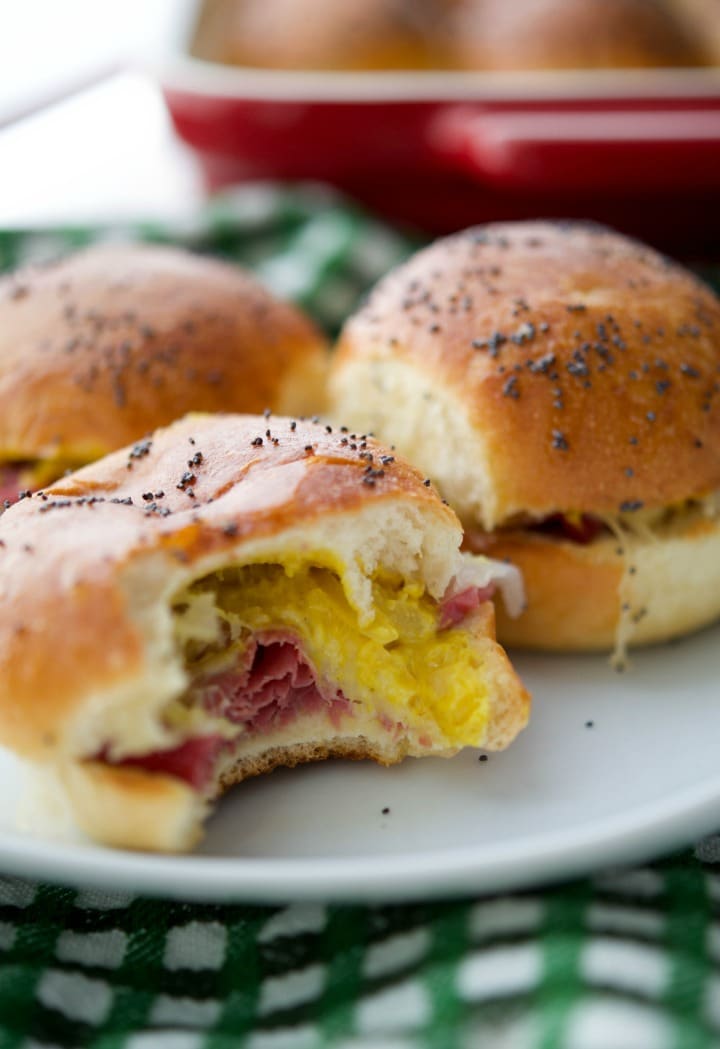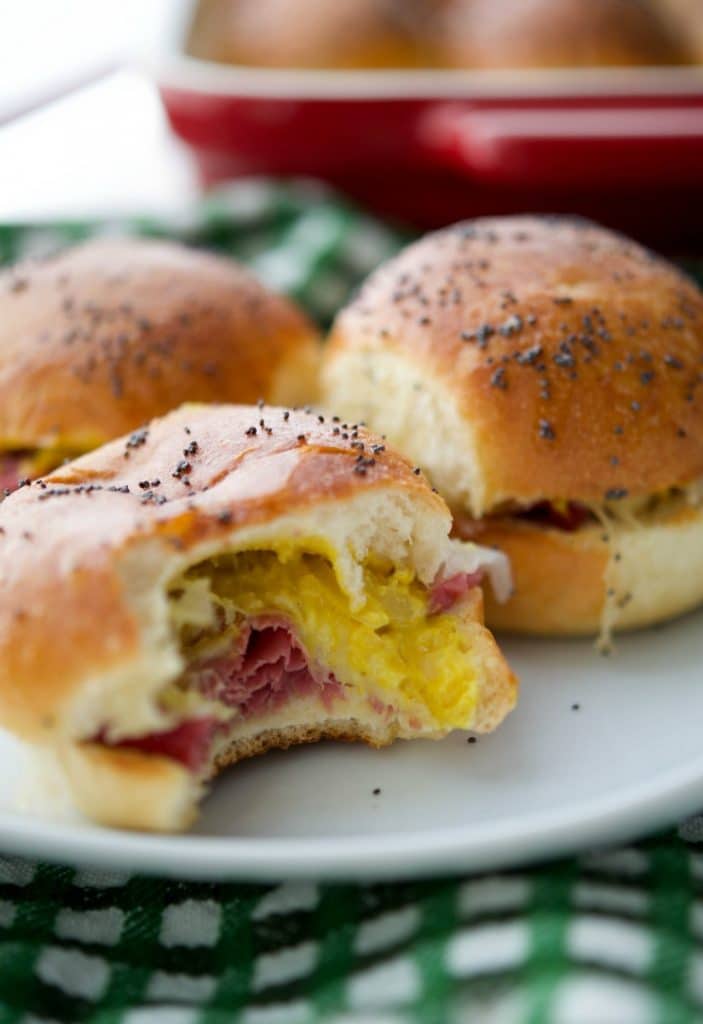 These Irish Sliders made with corned beef, melted Dubliner Irish cheese, sauerkraut and spicy Irish mustard on potato slider rolls are a must have for your next gathering or Super Bowl watch party!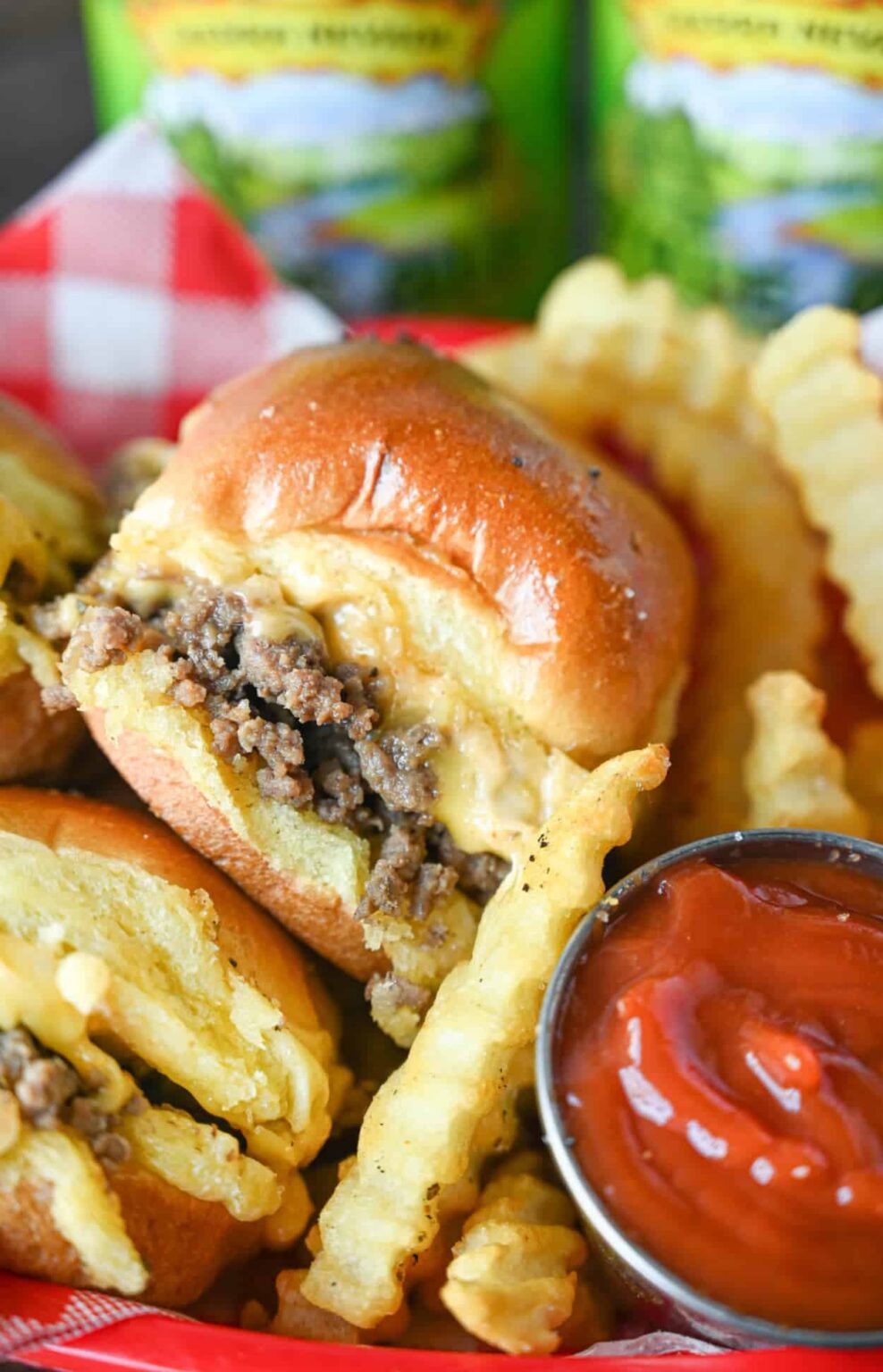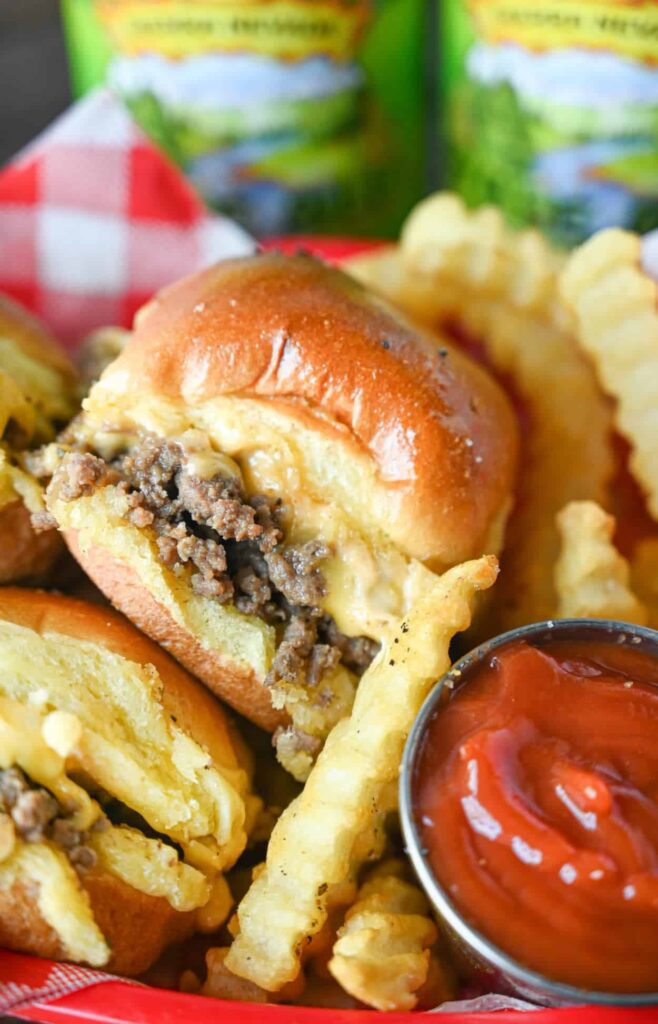 Chopped Cheeseburger Sliders have a flavorful loose meat mixture, with chopped dill pickles, cheese, and creamy sriracha mayonnaise.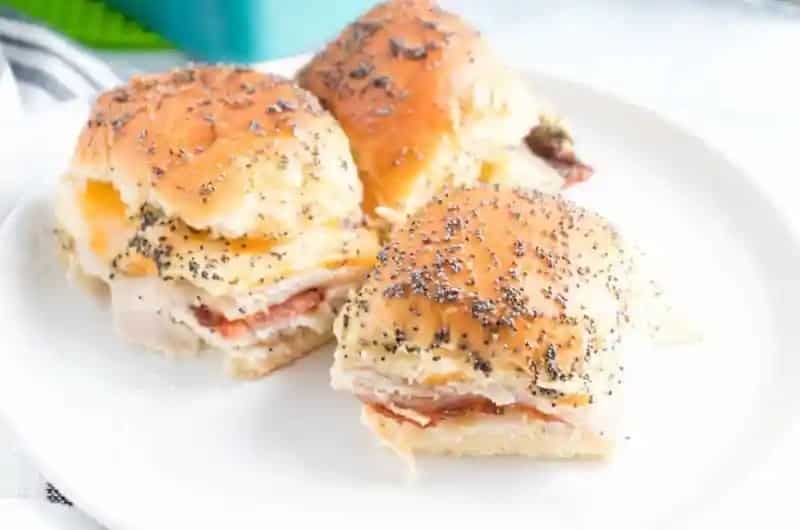 Turkey Sliders with Bacon and Cheese
Sink your teeth into these Ultimate Turkey Sliders with Bacon and Cheese! They are incredible and super easy to make. Buttery Hawaiian rolls, Swiss cheese, Colby Jack cheese, crispy bacon, and turkey!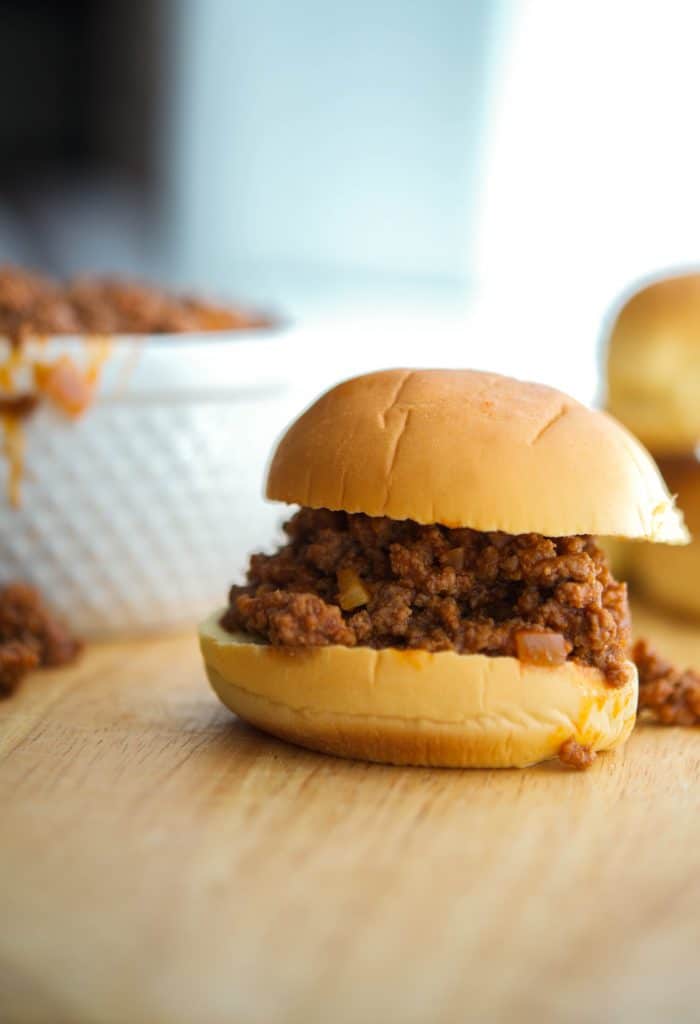 Crock Pot Sloppy Joe Sliders made with lean ground beef in a tangy tomato sauce are tasty sandwiches the entire family will love.
VISIT THE

RECIPE INDEX

TO SEARCH FOR MORE RECIPES BY CATEGORY.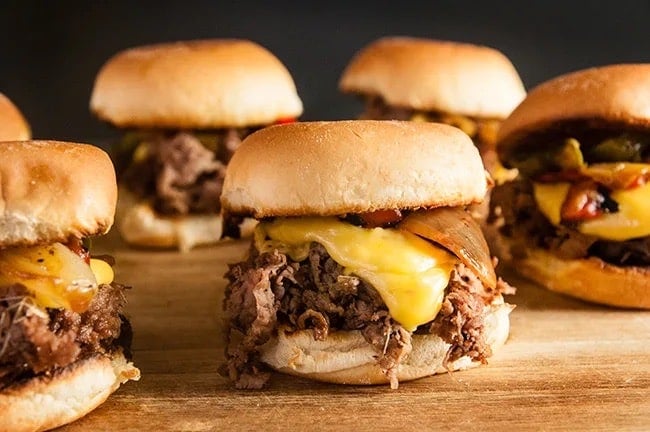 Philly cheesesteak sliders with beer cheese wiz are a yummy game day snack that everyone will love!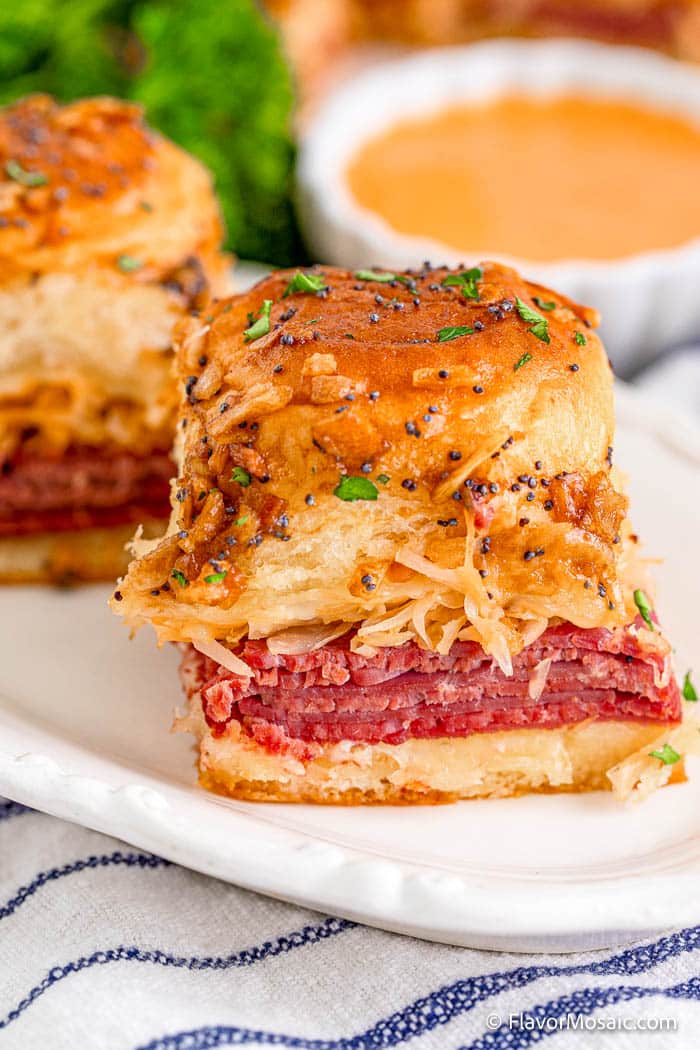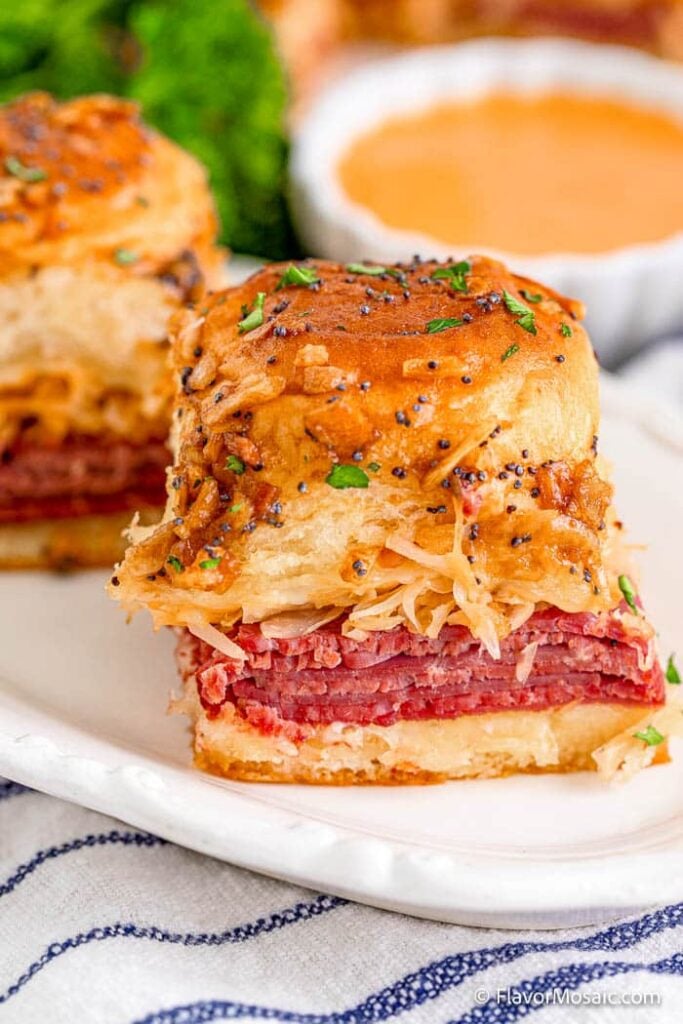 Ruben Sliders are buttery, savory appetizer-sized Reuben sandwiches, on Hawaiian roll dinner rolls, and filled with corned beef, sauerkraut, and Russian (or Thousand Island) dressing, and topped with melted butter. These hand-held Reuben Sliders are perfect party-sized appetizers for any type of party you are planning.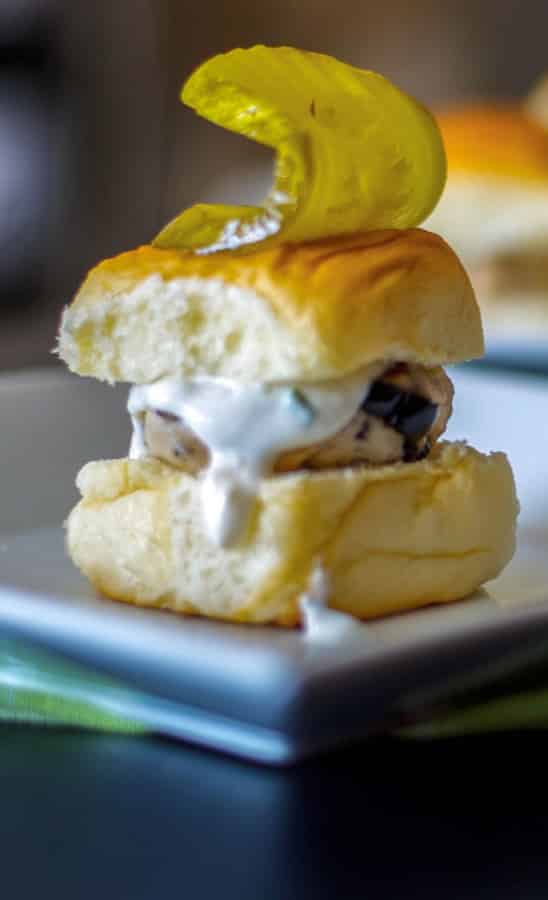 Mediterranean Turkey Sliders made with lean ground turkey, Kalamata olives, Feta cheese, and oregano on top of a sweet slider bun.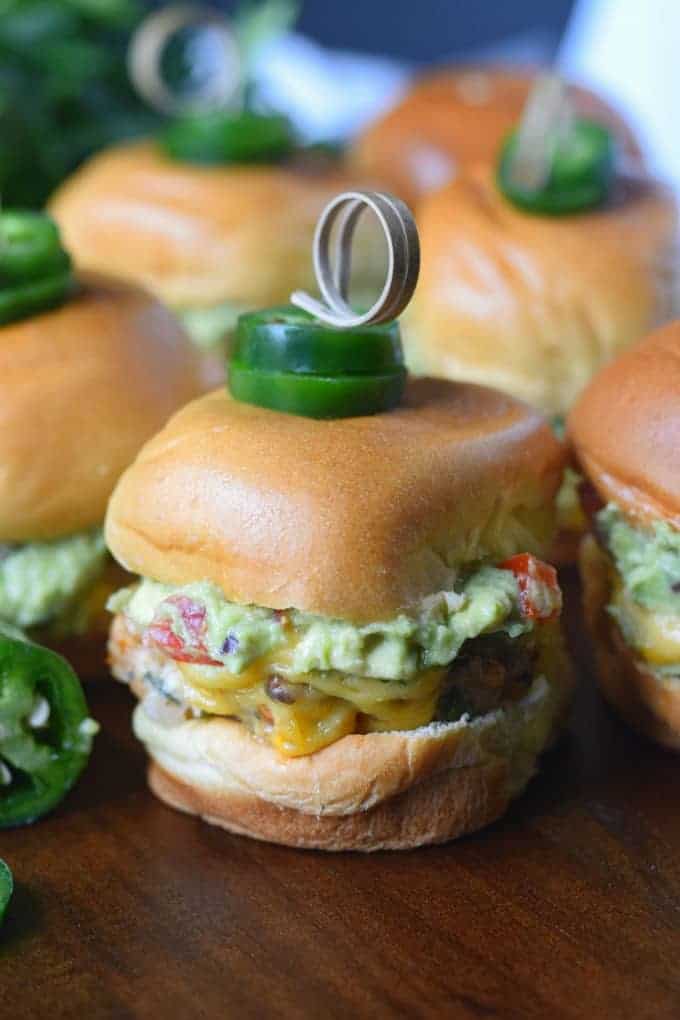 Jalapeño Pepper Jack Chicken Sliders with Guacamole
These Jalapeño Pepper Jack Chicken Sliders with guacamole are a favorite game day recipes. They're always a huge crowd pleaser!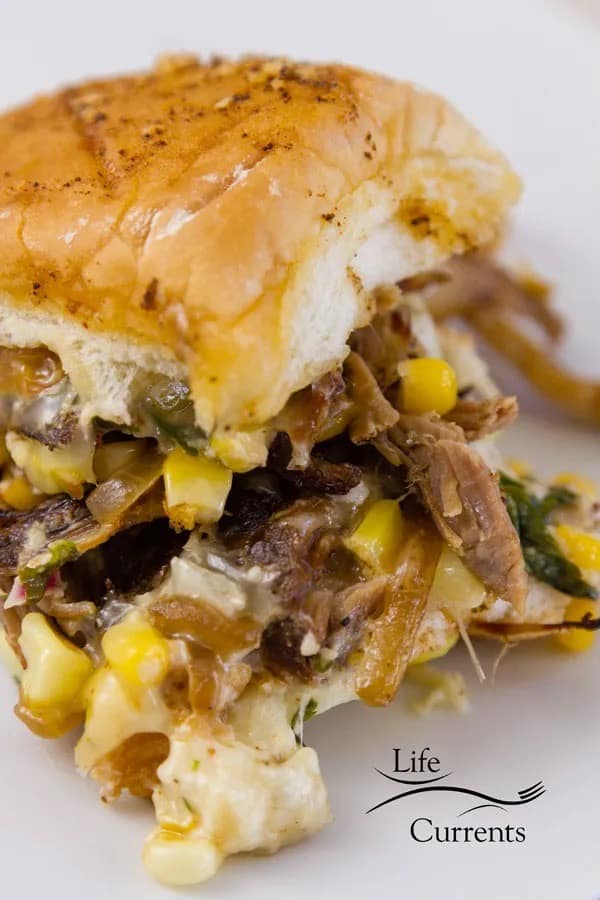 These Carnitas Sliders with Mexican Street Corn (mesquites), caramelized onions, and cheese will be a hit at any party! All you'll be left with is an empty tray and a bunch of happy people!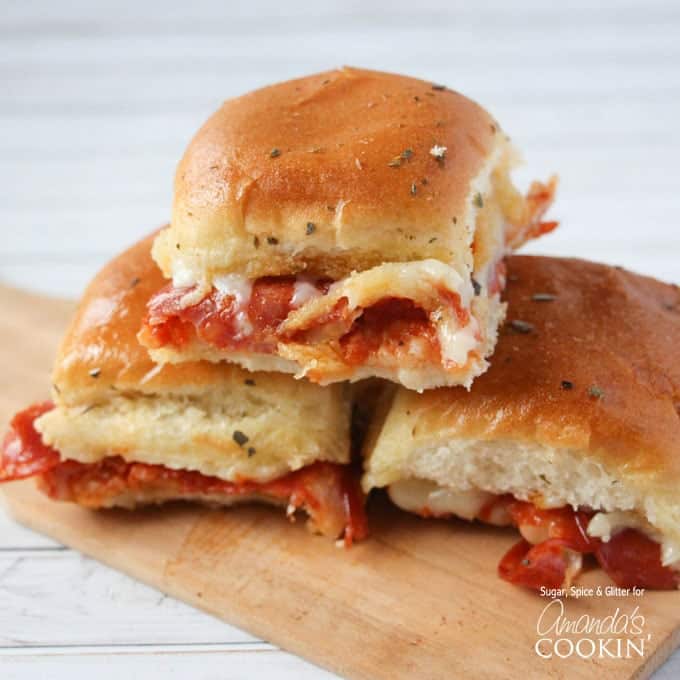 These pizza sliders are great for a potluck or football party. Rolls, Mozzarella cheese, pepperoni, and pizza sauce baked to a warm melty deliciousness.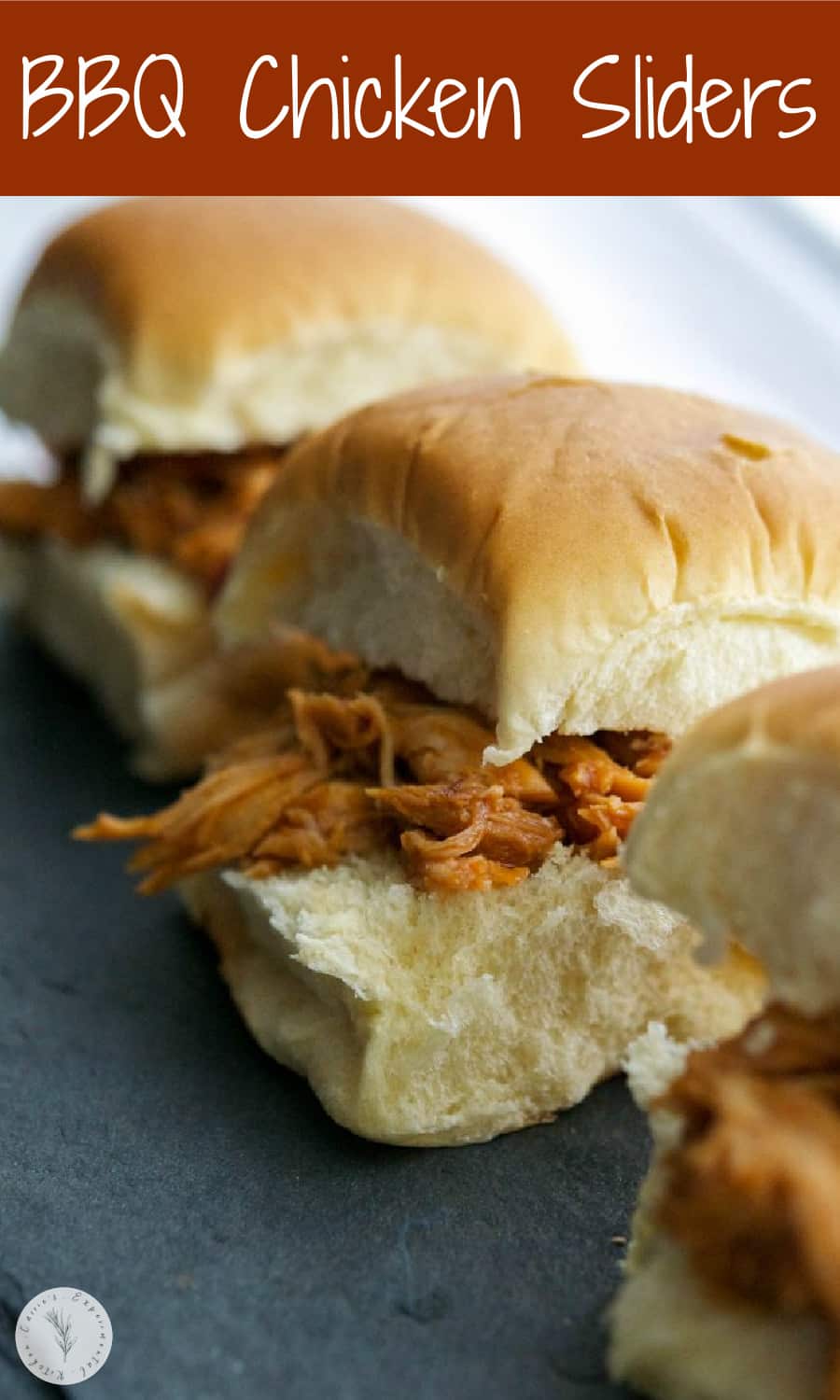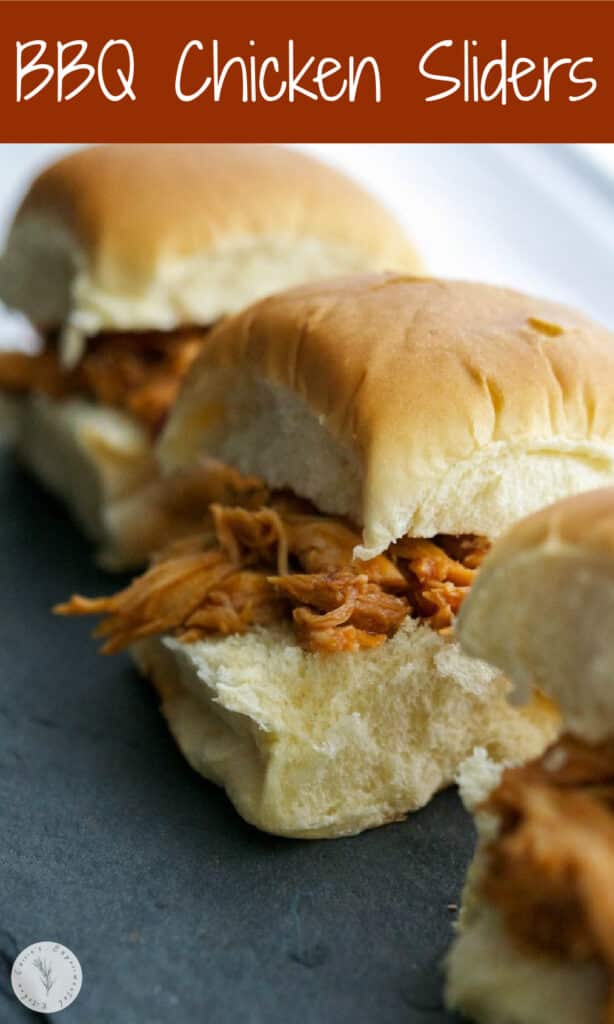 These Crockpot BBQ Chicken Sliders utilize leftover chicken and already prepared bbq sauce to turn it into a tasty new meal.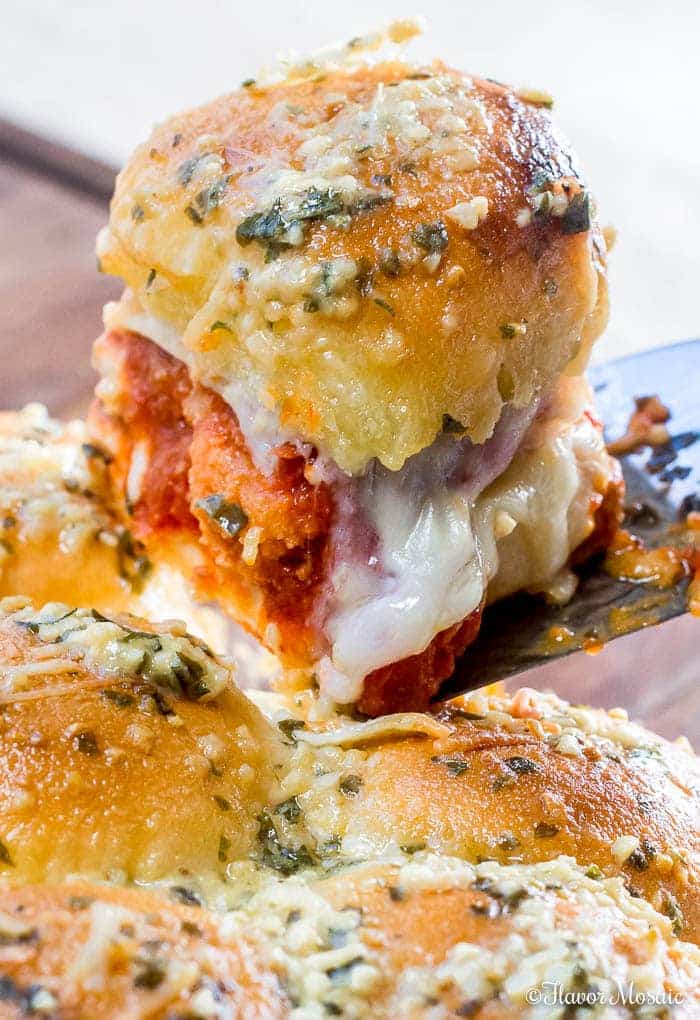 These Chicken Parmesan Sliders turn chicken nuggets into cheesy, garlic-y chicken parmesan mini Hawaiian sandwiches that are perfect appetizers for a snack, potluck or game-day party.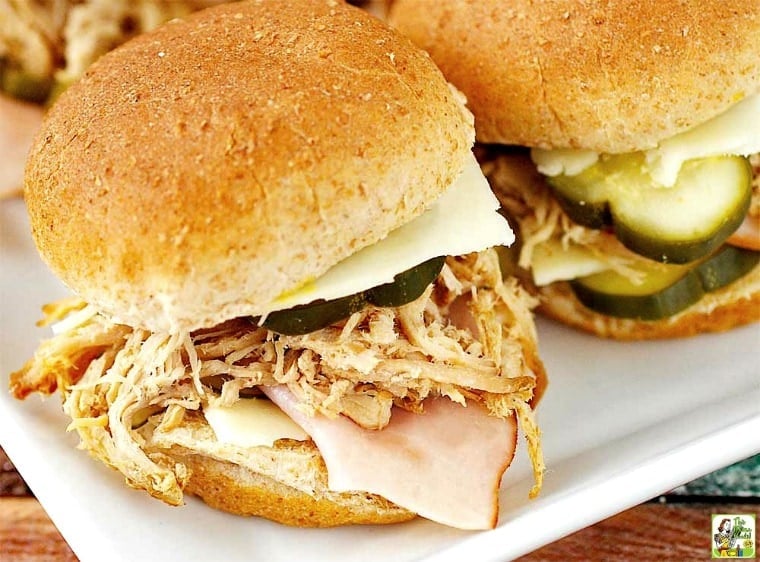 Make these Cuban Sliders for a party! These mini Cuban sandwiches are made with slow cooker pulled pork & traditional Cuban sandwich ingredients.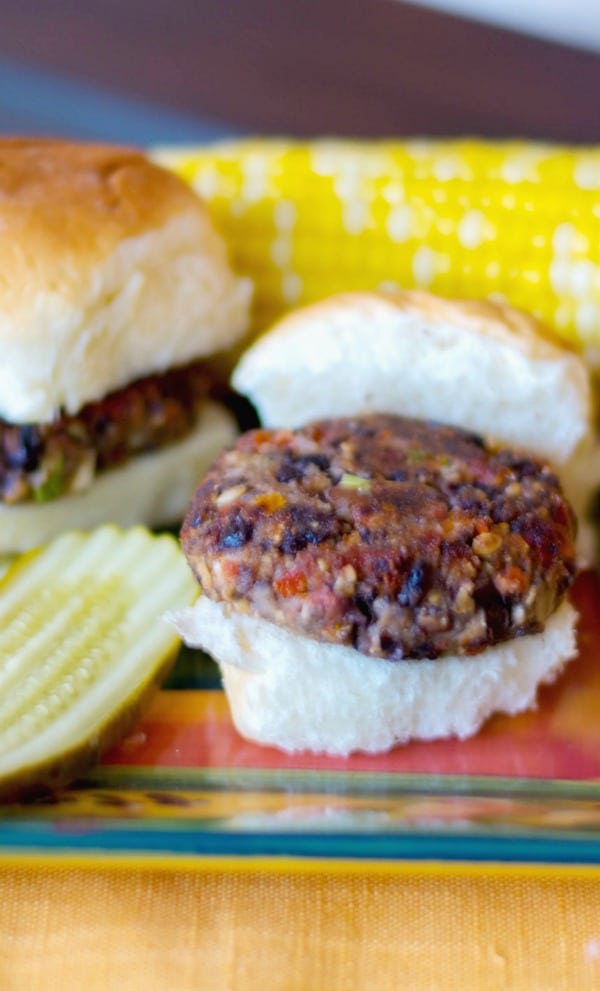 Greek Black Bean Sliders made with black beans, oregano, sun dried tomatoes, mushrooms, oats and Feta cheese are a heart healthy, tasty meatless lunch or dinner idea.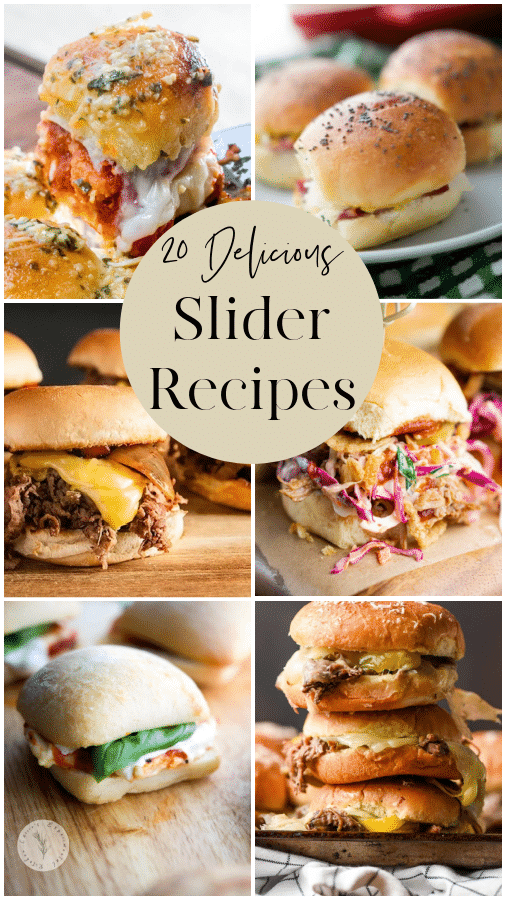 CONNECT WITH ME ON SOCIAL MEDIA