Kidney, black and garbanzo beans tossed with Feta cheese and a light, lemony Dijon vinaigrette make up this tasty Three Bean Salad with Feta.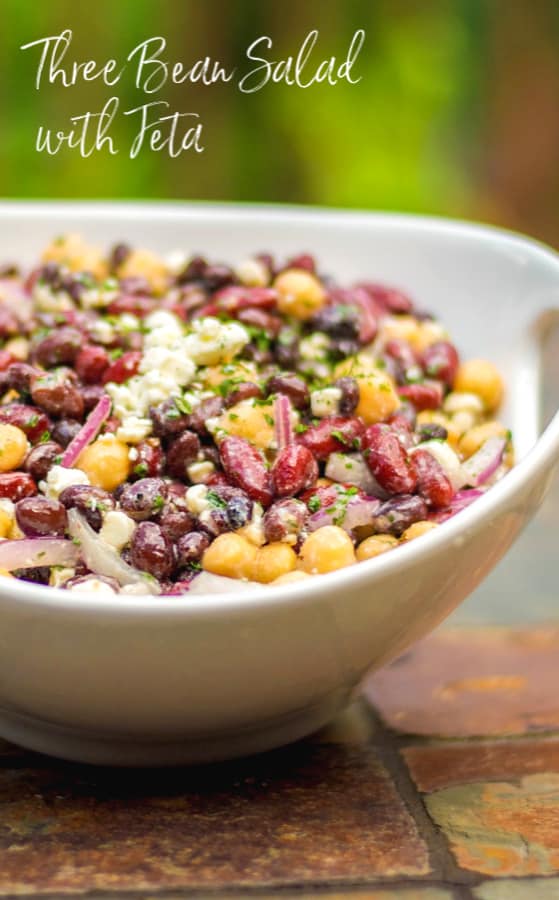 I really love bean salads. They hold up beautifully outside in the warmer months and are deliciously satisfying during the cooler months. I had some Feta cheese leftover from another recipe I made recently and wanted to use it up. Thankfully I found this recipe for Three Bean Salad with Feta that I first shared in 2012 because it's definitely a keeper.
Bean salads are also so colorful and add a nice contrast when served with main dishes. They're perfect for lunch too! Like most bean salads, this one was easy to prepare and is loaded with wonderful flavors. If you're not a fan of Feta cheese just leave it out, but it did add an extra creaminess to the salad.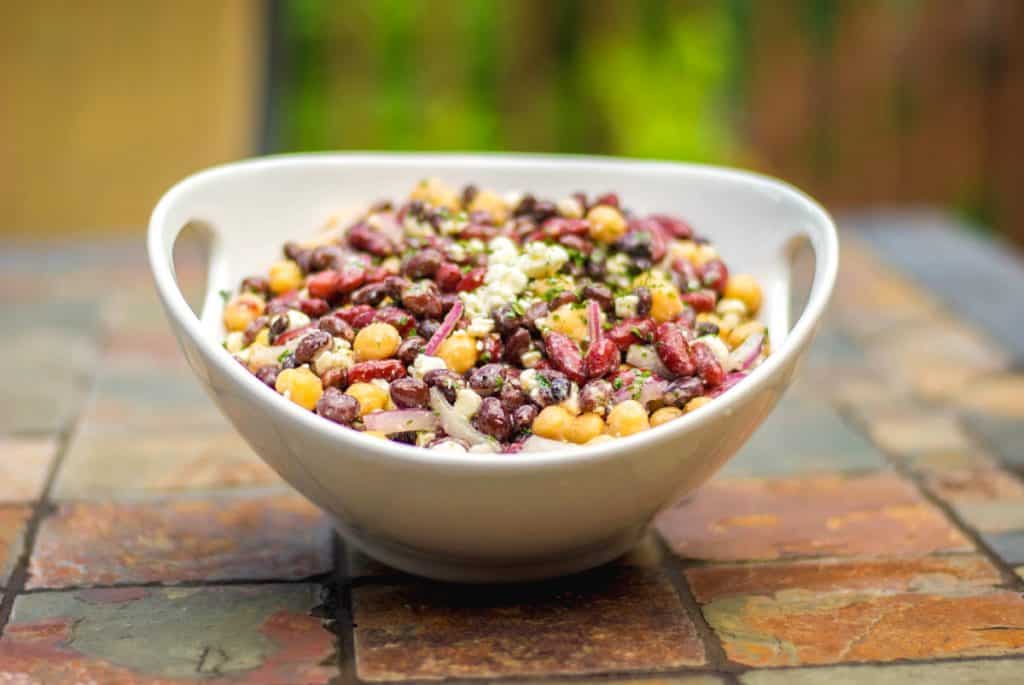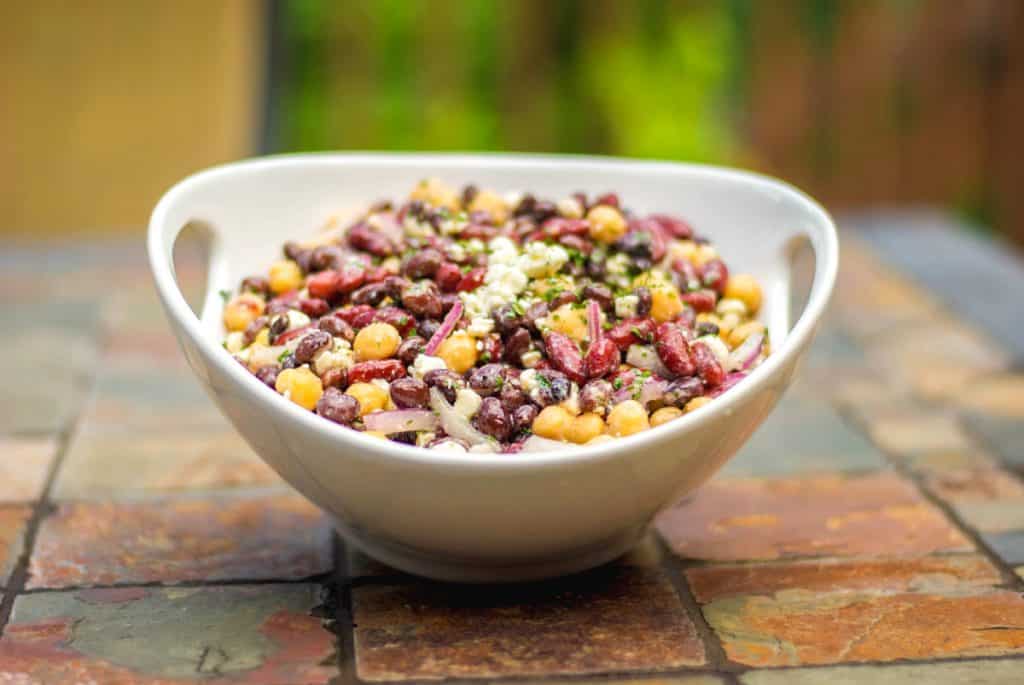 How do you make Three Bean Salad with Feta?
For this recipe you'll need three cans of beans like dark red kidney beans, black beans, and garbanzo beans (aka chick peas), onion and crumbled Feta cheese. The dressing I chose was light and you'll need lemon juice, Dijon mustard, oregano, a light oil like Canola, salt and pepper.
Start by draining your beans into a colander; then rinse under cold water until it runs clear. Using canned beans saves time, but they are preserved and you want to rinse it off well before making any recipes with them.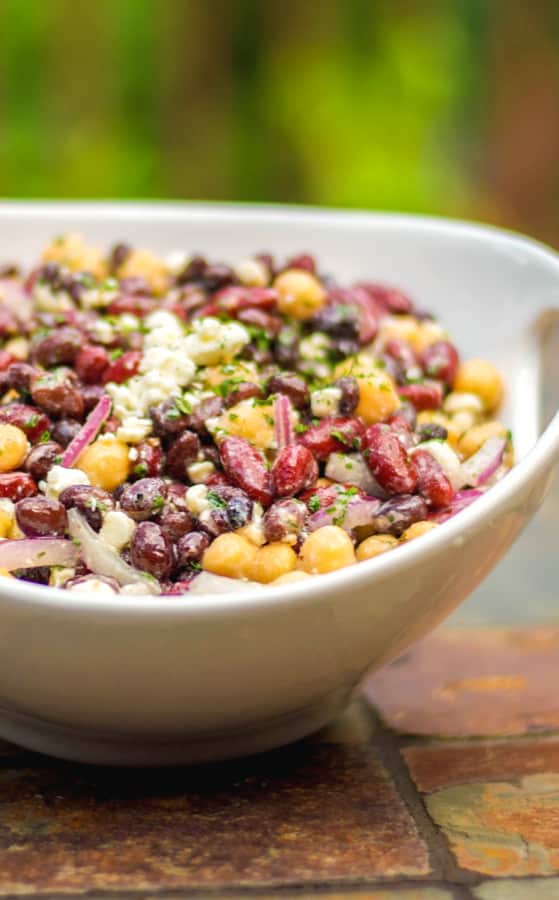 Add the beans to a mixing bowl along with some chopped onion and the Feta cheese. In a small bowl, combine all of the ingredients and whisk until smooth; then pour into the bowl with the beans.
Mix well; then refrigerate until ready to serve. This Three Bean Salad with Feta makes 5 cups and is perfect for get togethers or alone for a healthy lunch. ~Enjoy!
VISIT THE

RECIPE INDEX

TO SEARCH FOR MORE RECIPES BY CATEGORY.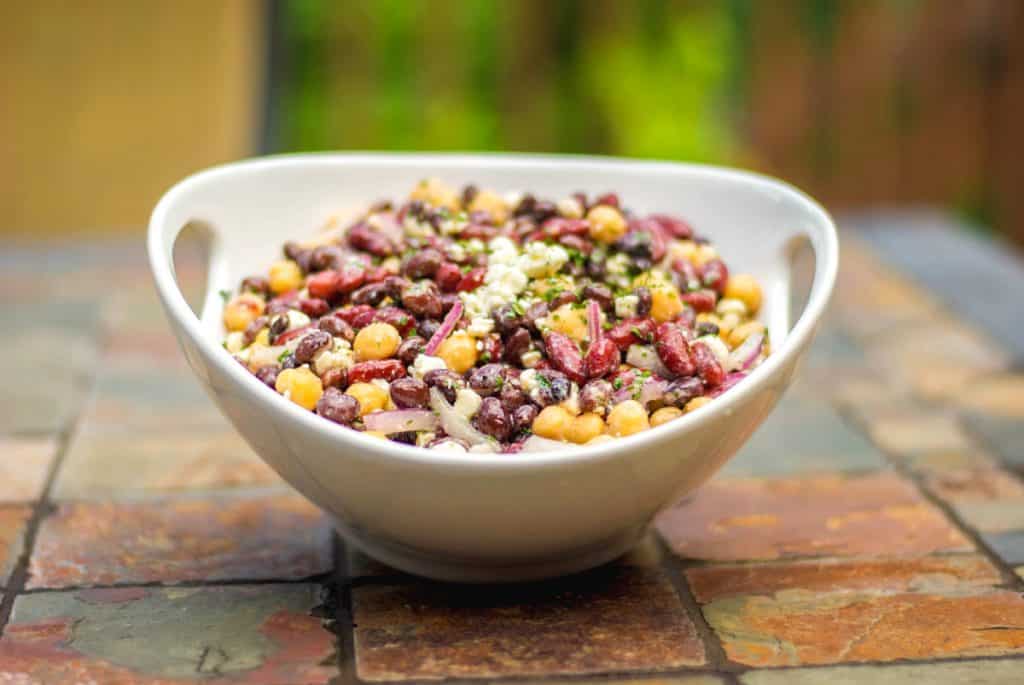 Instructions
Drain your beans into a colander; then rinse under cold water until it runs clear.

Add the beans, onion and cheese to bowl; then pour the prepared dressing over the beans. Mix well and refrigerate until ready to serve.
For the Dressing
Whisk all dressing ingredients together in a small bowl.
Did you make this recipe?
Share a comment on the blog or mention @CarriesExpKtchn on Instagram!
CONNECT WITH ME ON SOCIAL MEDIA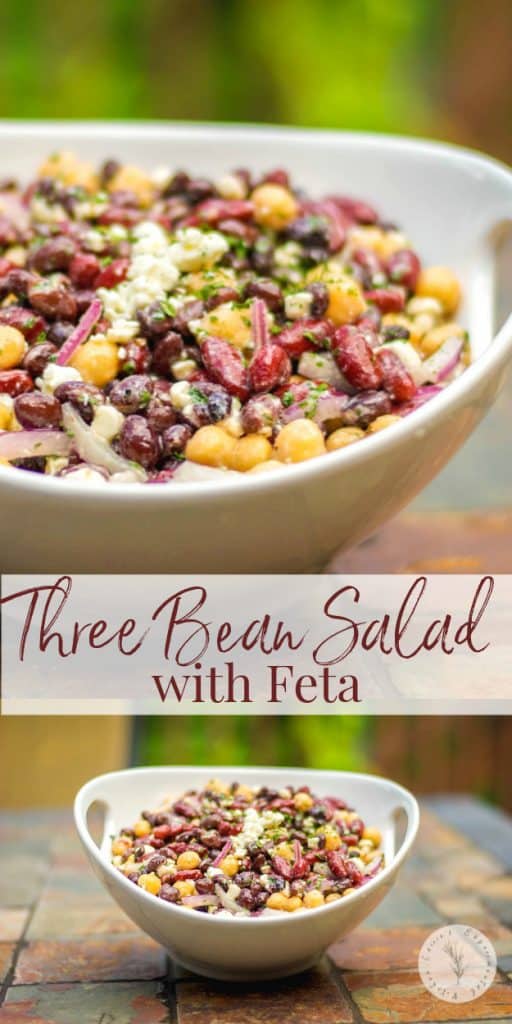 Related Recipes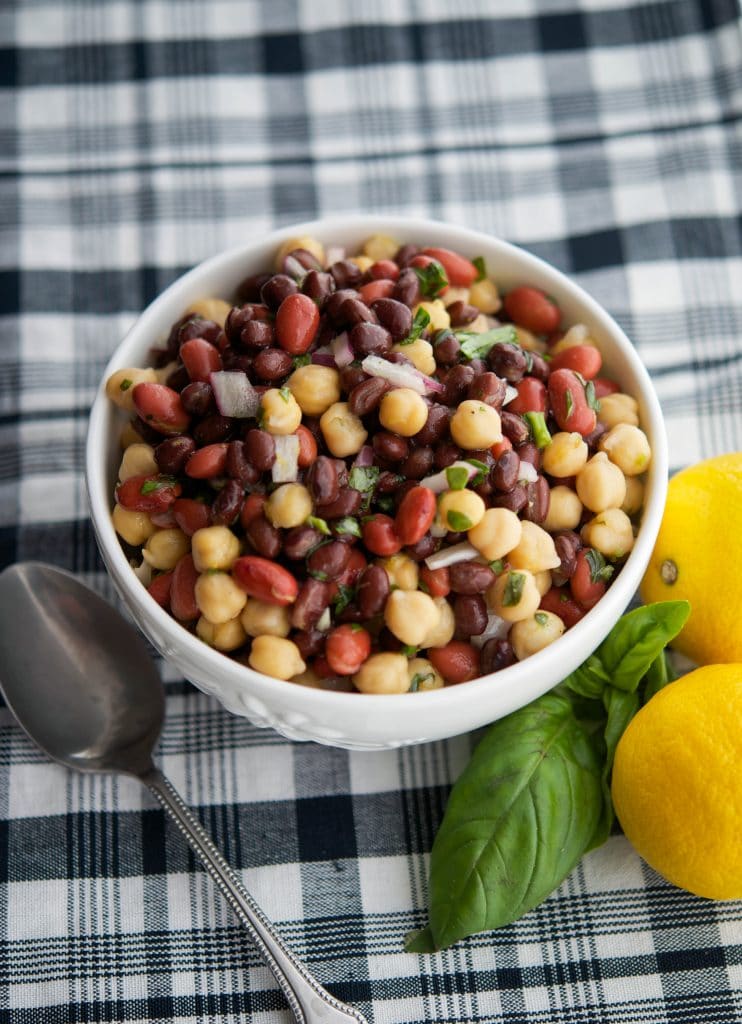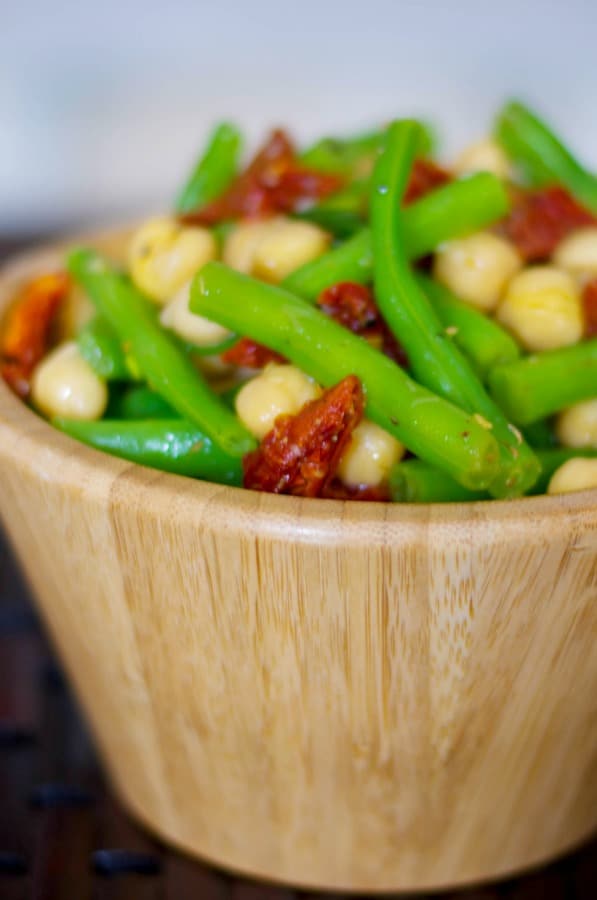 Mediterranean Garbanzo and Green Bean Salad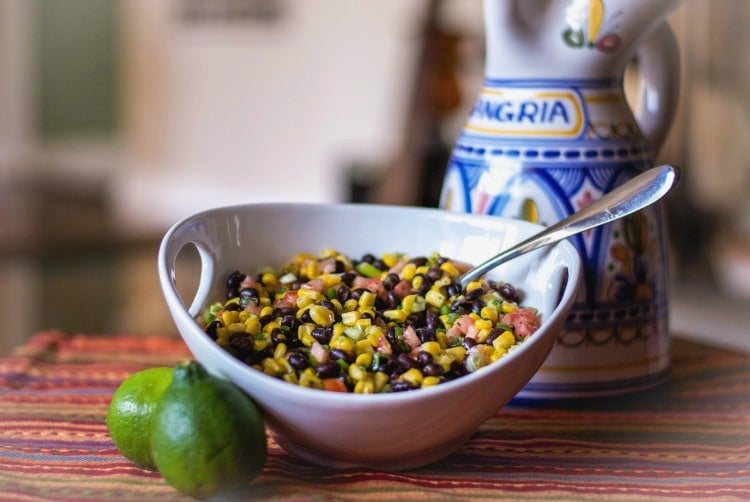 *This post contains affiliate links where I am compensated a small fee when you make a purchase using the links provided. Originally shared August 2012/Updated November 2019.