Valentine's Day and chocolate go hand in hand. Here are 21 Chocolate Desserts that are sure to please that special someone.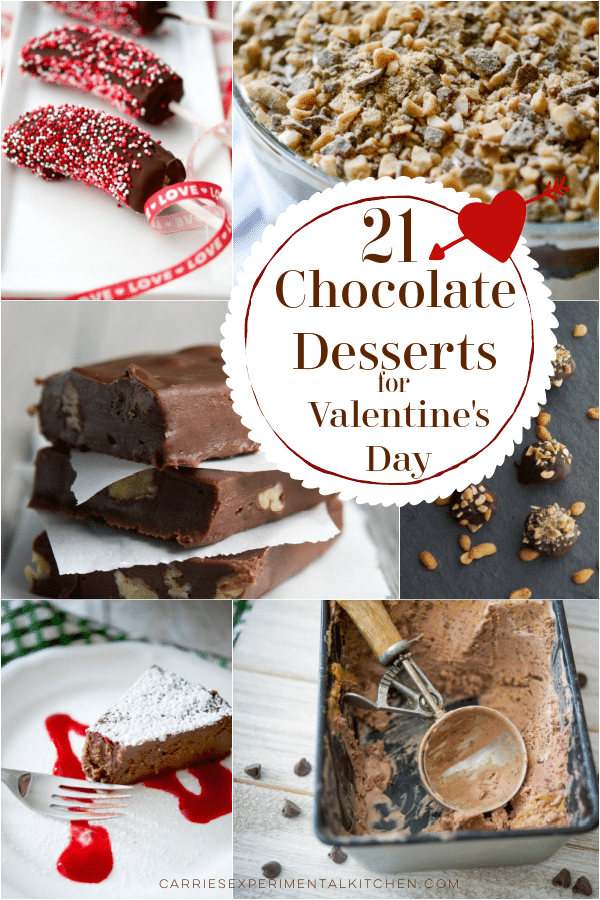 From cake to truffles and ice cream to fudge, these chocolate desserts are super easy to make. Show your special someone how much you care this Valentine's Day by making them a homemade treat!
21 Chocolate Desserts for Valentine's Day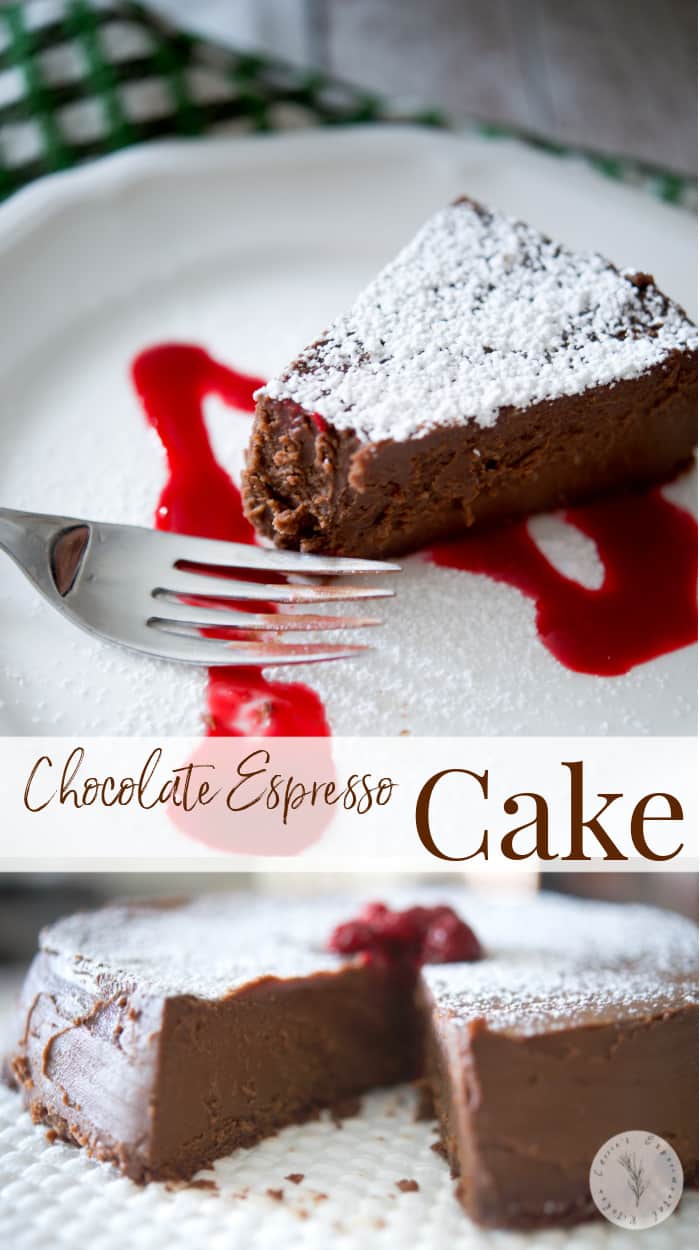 The Capital Grille's Chocolate Espresso Cake is a flourless, decadently rich, chocolatey dessert made with semi sweet chocolate and espresso served with raspberry sauce.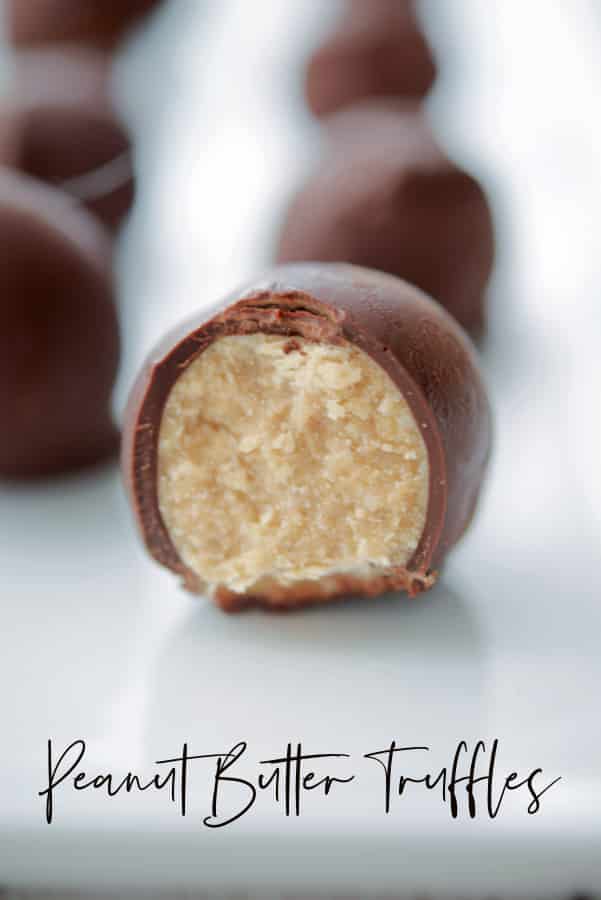 These Peanut Butter Truffles dipped in creamy dark chocolate are a deliciously tasty, quick no bake dessert!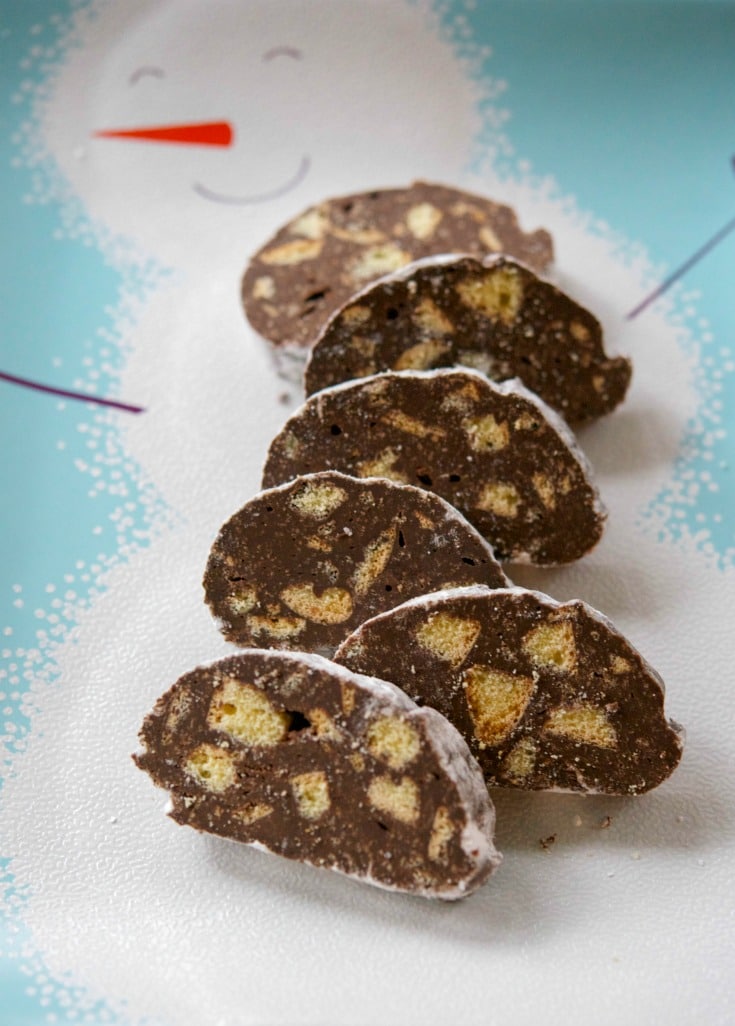 This decadent dark Chocolate Anisette Salami made with Sambuca and anisette cookies. Super easy to make and no baking required!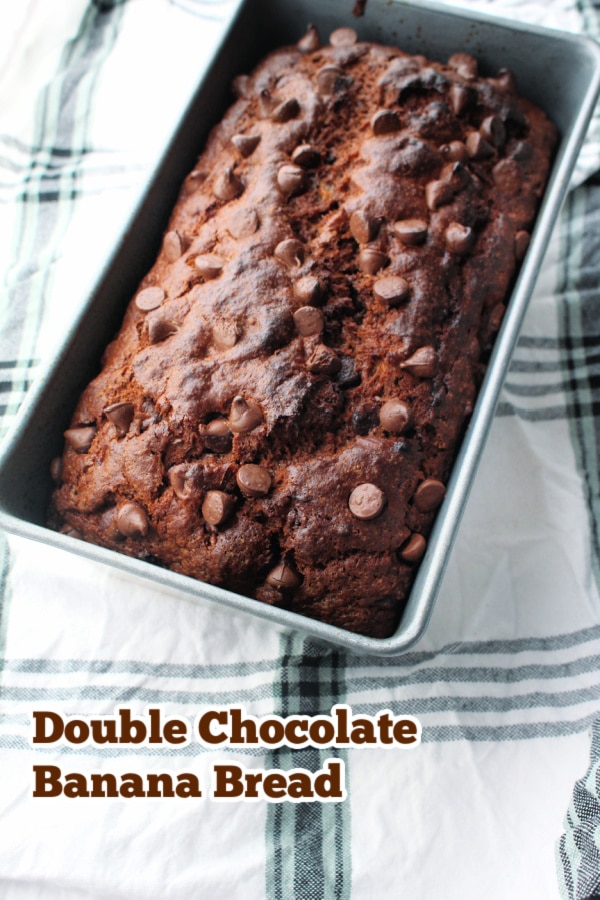 This Double Chocolate Banana Bread is decadently rich and super moist. The perfect way to utilize those over ripe bananas!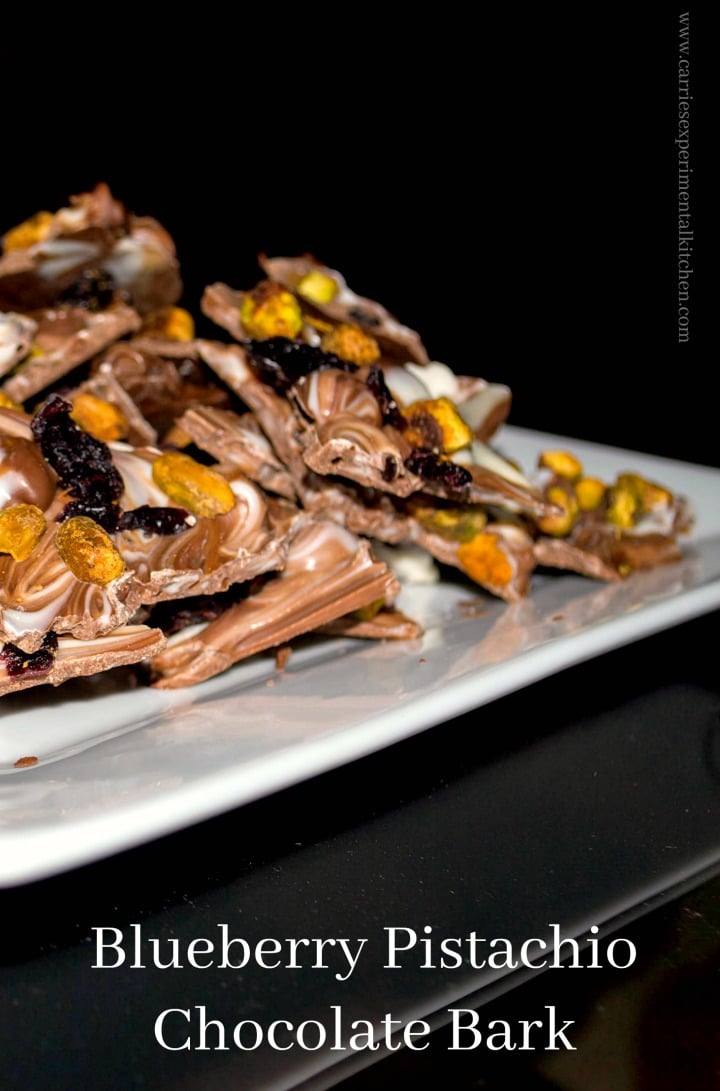 Blueberry Pistachio Chocolate Bark
Entertaining last minute? Try making this quick and easy Blueberry Pistachio Chocolate Bark for dessert. It only takes a few minutes to make; then 1 hour until you're ready to eat.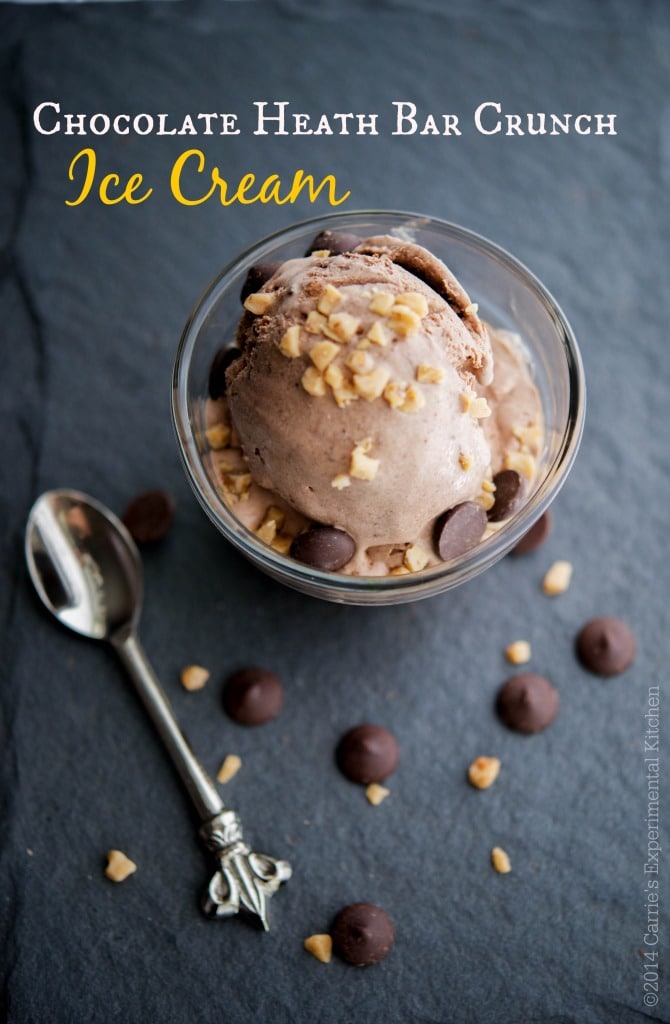 Heath Bar Crunch Chocolate Ice Cream
With a few simple ingredients like heavy cream, sugar, bittersweet chocolate & toffee bits, you can make this Chocolate Heath Bar Crunch Ice Cream at home.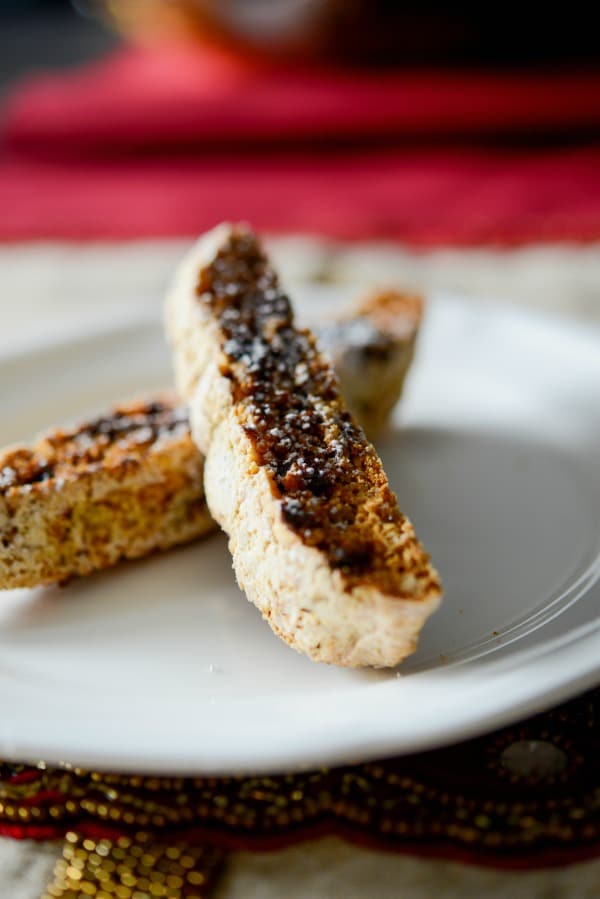 Dark Chocolate Sea Salt Cherry Biscotti
Biscotti is an Italian cookie that's perfect for dunking and this one made with sea salt dark chocolate and dried chopped cherries is going to be your new favorite.
VISIT THE

RECIPE INDEX

TO SEARCH FOR MORE RECIPES BY CATEGORY.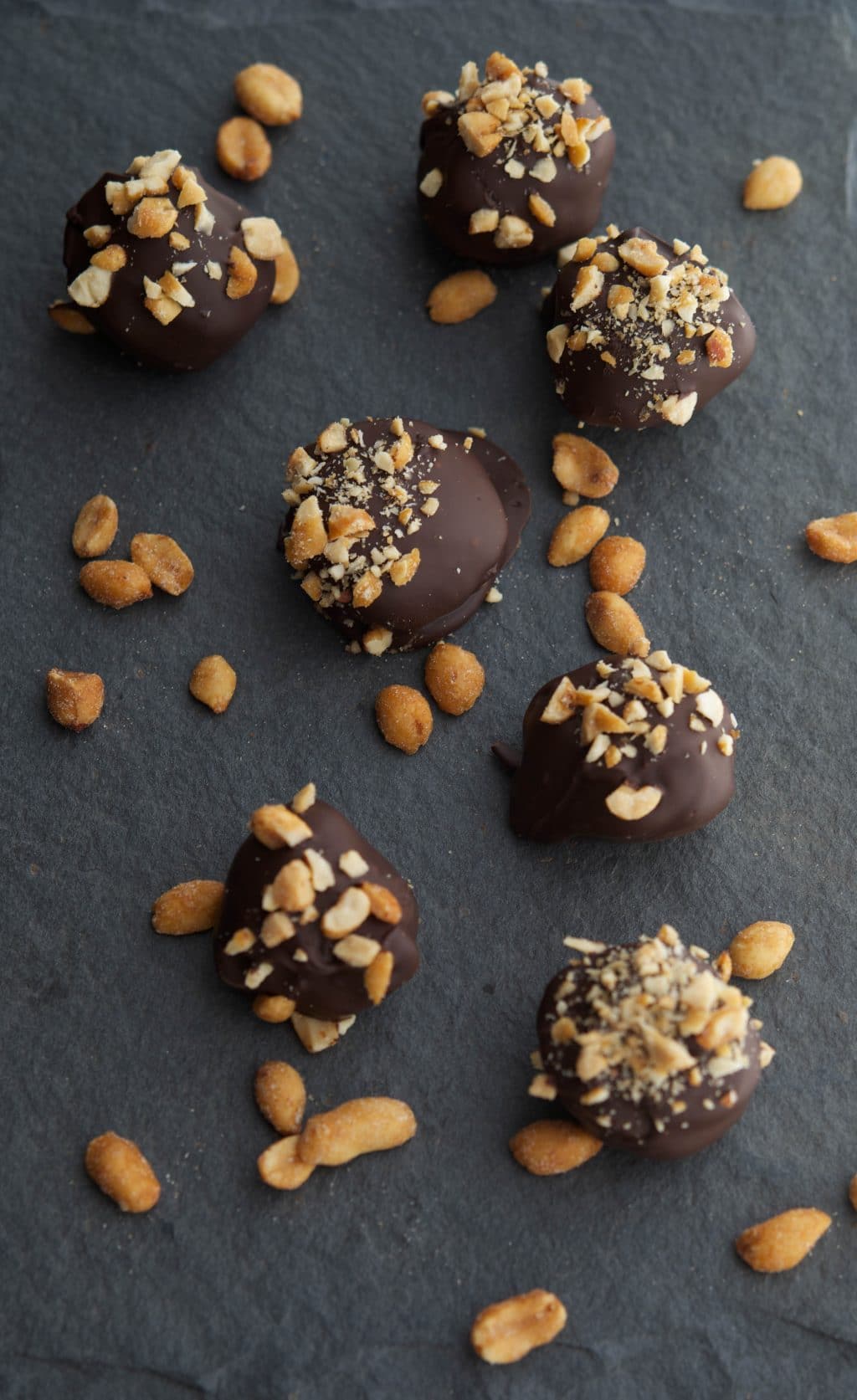 If you're looking for quick and easy peanut butter and chocolate dessert, these Dark Chocolate Nutter Butter Truffles made with Nutter Butter cookies are just the thing.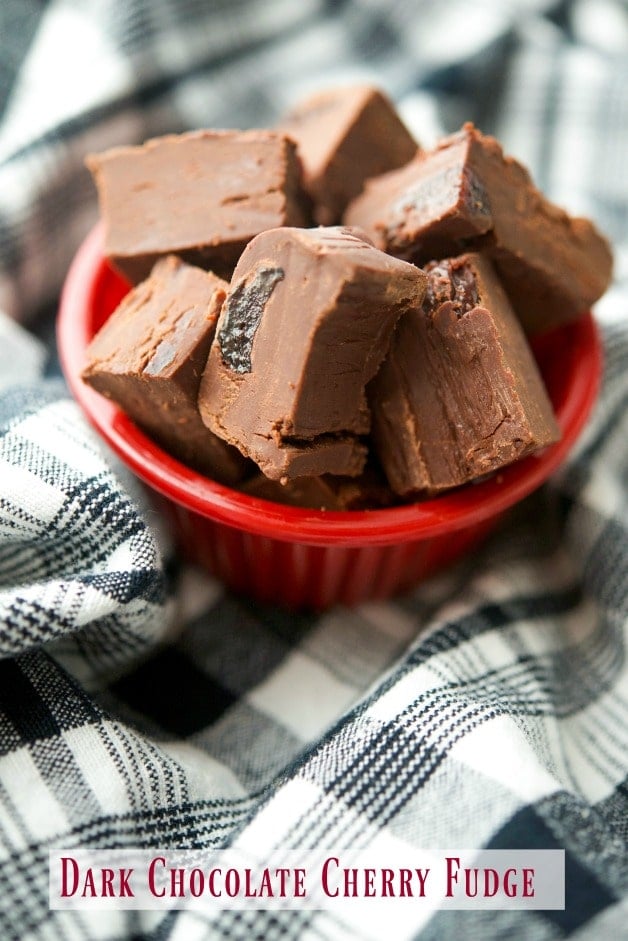 Dark Chocolate Cherry Fudge is a simple, decadent dessert that can be made in minutes with only four ingredients.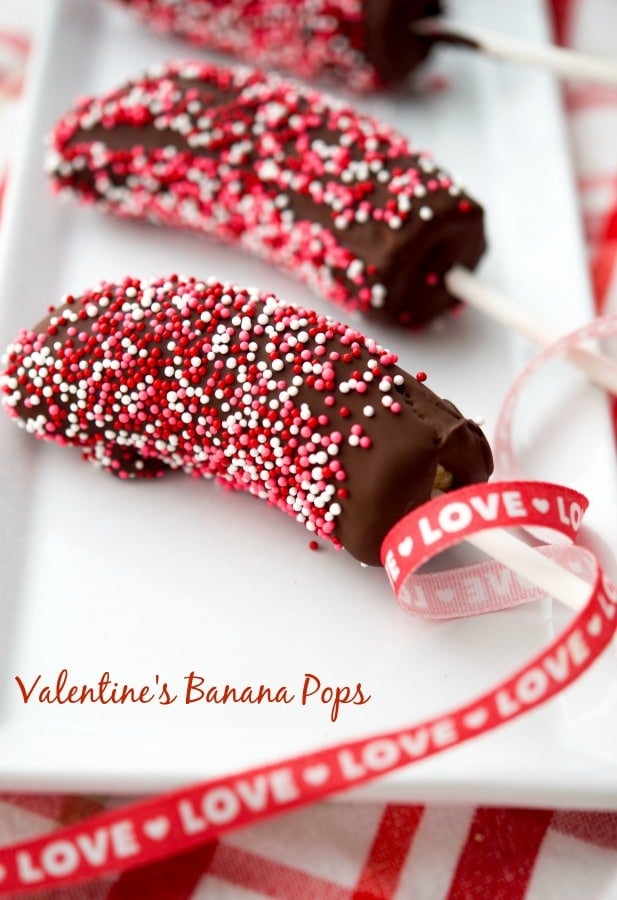 Valentine's Frozen Banana Pops
Show someone how much you care by making them these dark chocolate covered frozen Valentine's Banana Pops. They're going to love you for it!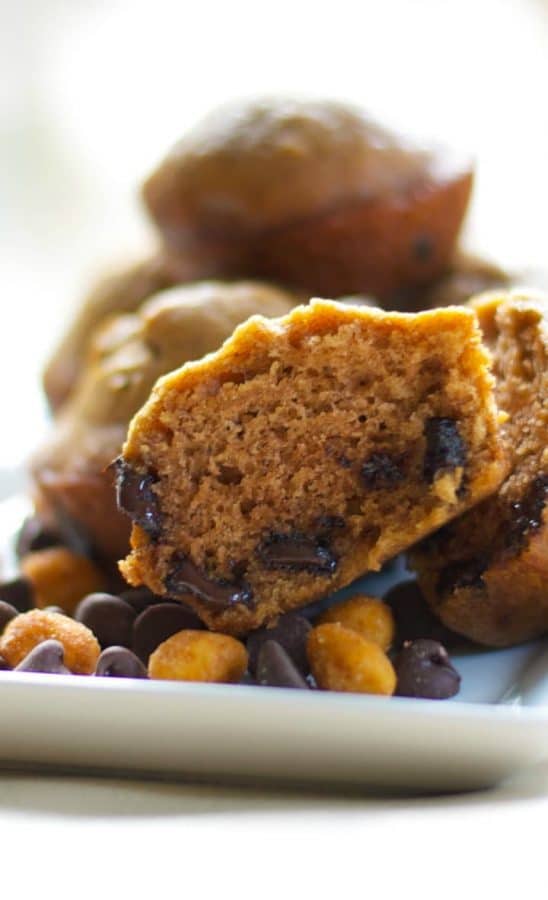 Chocolate Peanut Butter Banana Muffins
Chocolate Peanut Butter Banana Muffins are the perfect flavor combination. You can eat them for breakfast or an afternoon snack!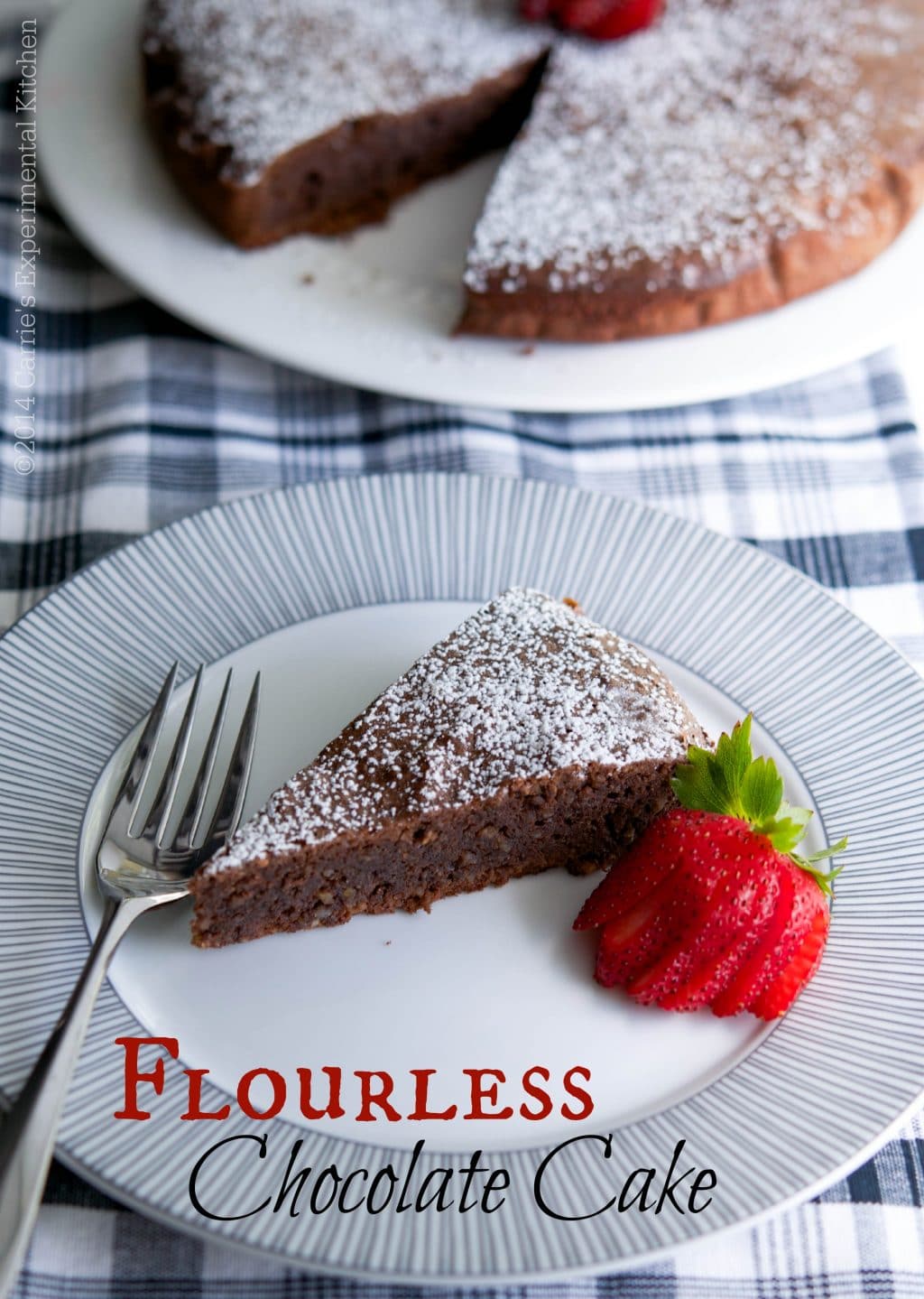 This Flourless Chocolate Cake made with almonds and unsweetened cocoa powder is decadent and rich, just like a brownie.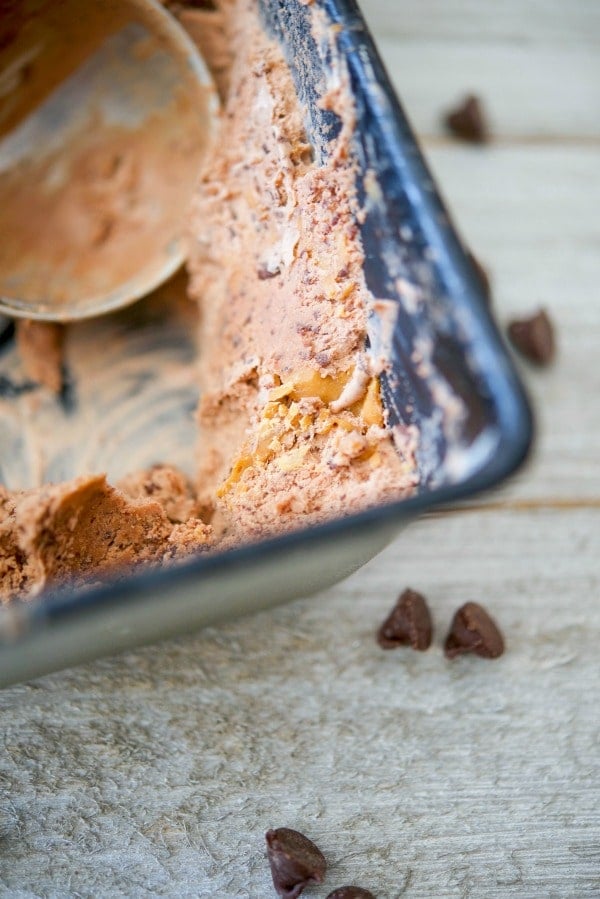 Chocolate Peanut Butter Swirl Ice Cream
This homemade chocolate ice cream swirled with chopped semi sweet chocolate bits and creamy peanut butter will satisfy any sweet tooth.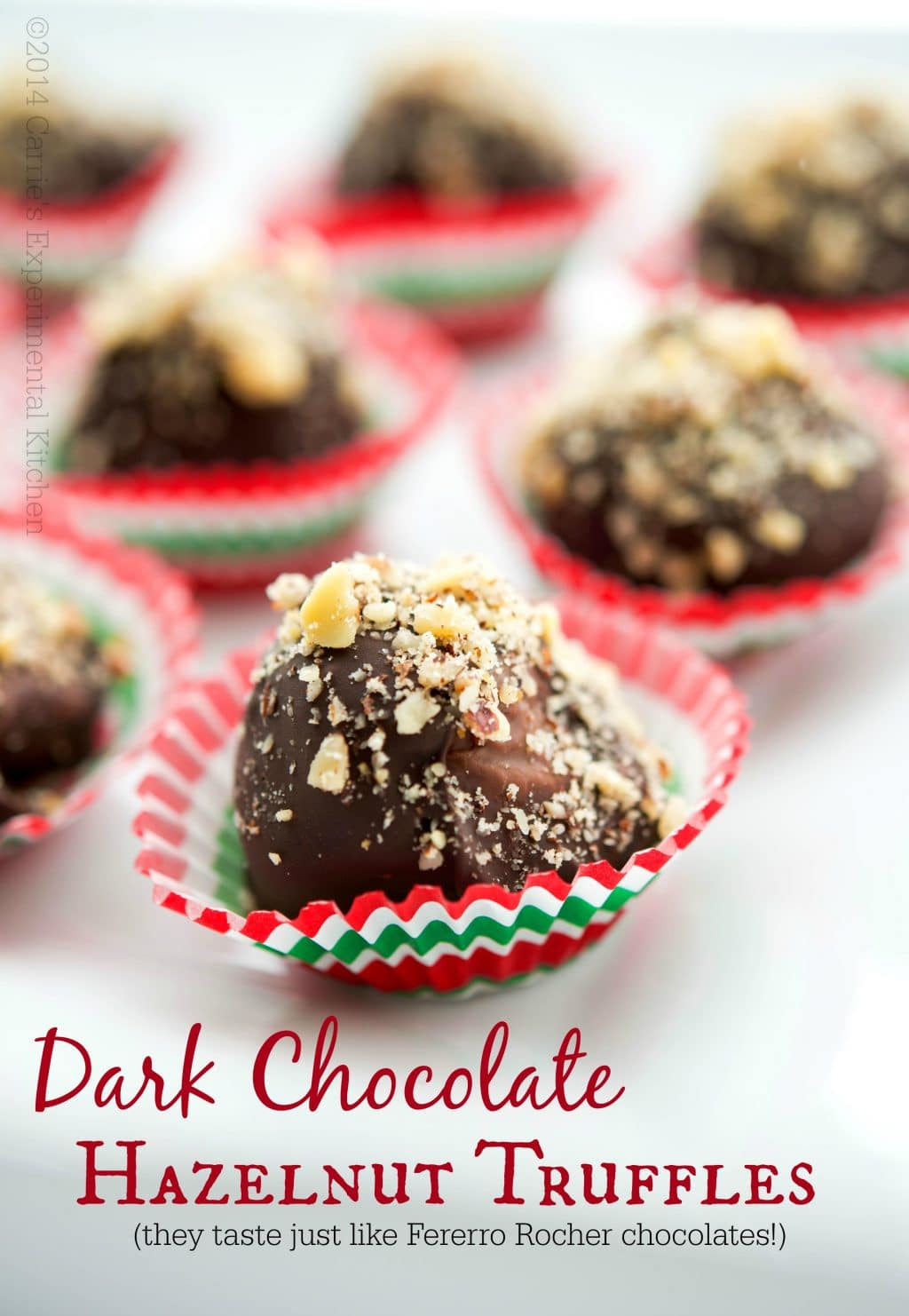 Creamy chocolate hazelnut spread mixed with chopped hazelnuts; then dipped in melted dark chocolate and topped with more chopped hazelnuts.
SIGN UP FOR MY WEEKLY NEWSLETTER AND RECEIVE A FREE EBOOK!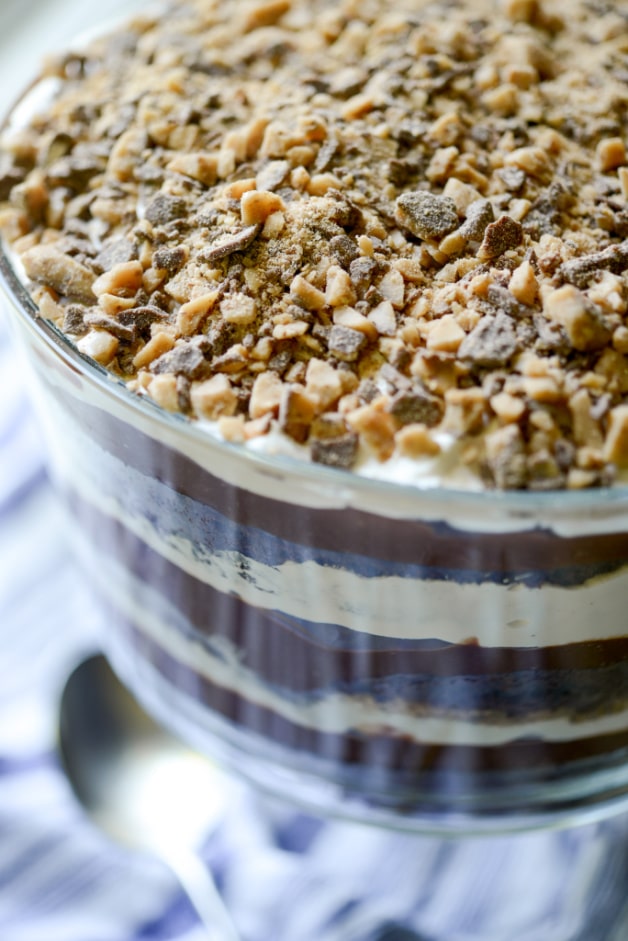 Dark Chocolate Heath Bar Trifle
This trifle made with layers of dark chocolate cake, chocolate pudding, cool whip non dairy whipped topping and Heath Bar toffee bits is sinfully delicious.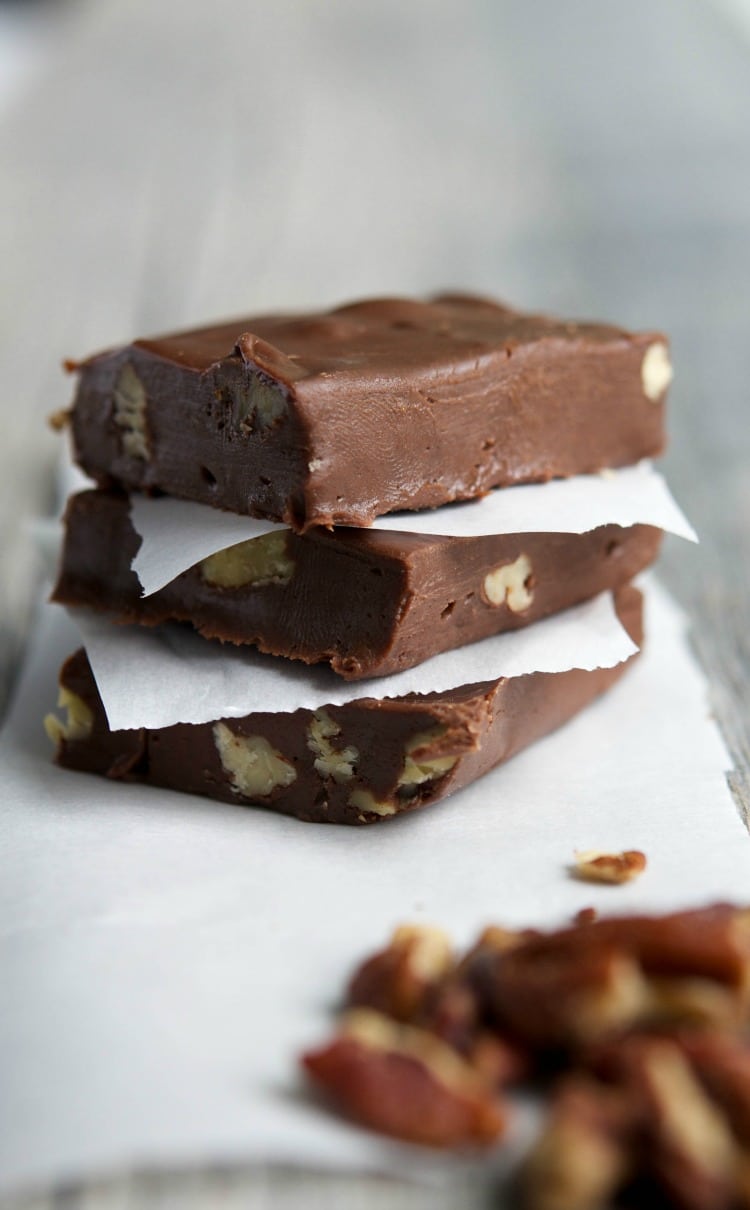 You're going to love this no bake, Milk Chocolate Pecan Fudge made with sweetened condensed milk, pecans and milk chocolate.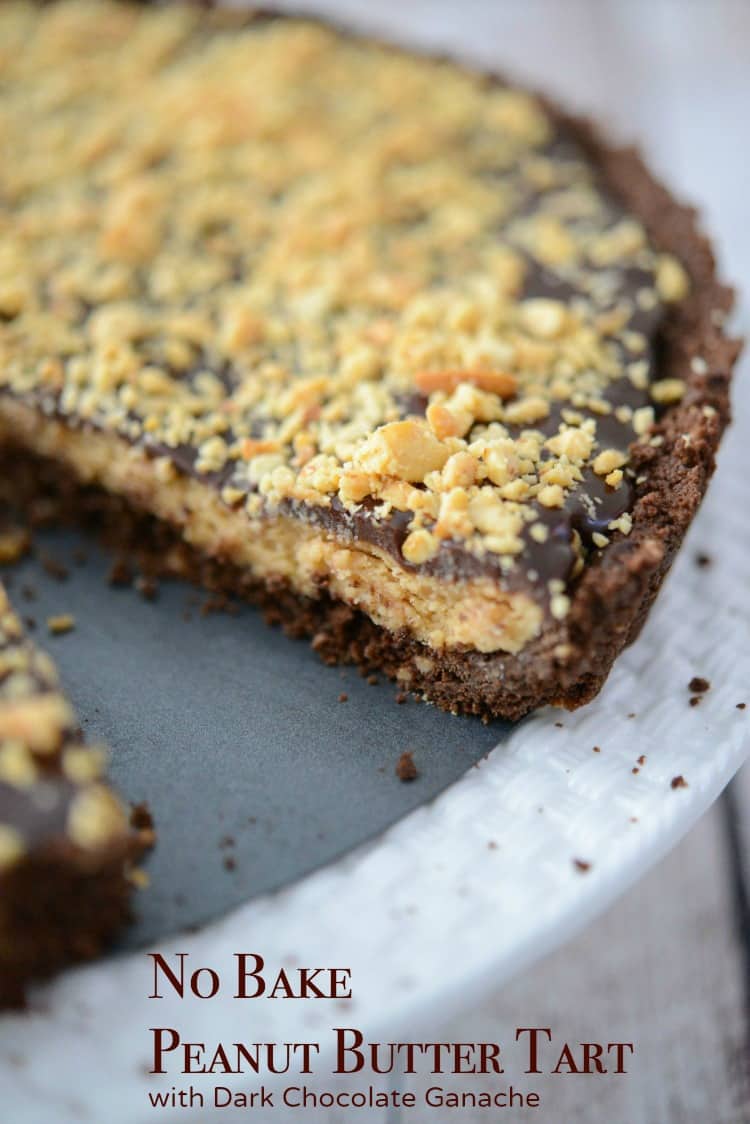 No Bake Peanut Butter Tart with Dark Chocolate Ganache
This No Bake Peanut Butter Tart with Dark Chocolate Ganache is so rich and decadent it's perfect for holidays or special occasions, yet easy enough for a midweek dessert.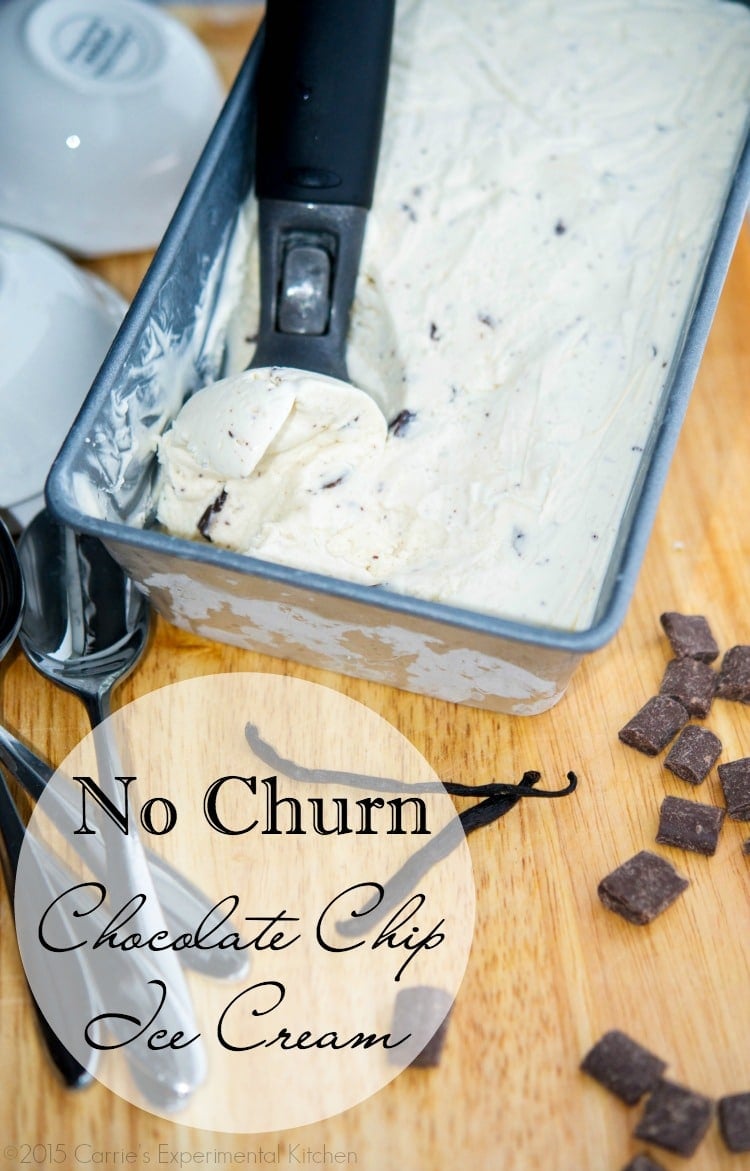 No Churn Chocolate Chip Ice Cream
Make deliciously creamy ice cream with a few simple ingredients at home with this No Churn Chocolate Chip Ice Cream.

Peanut Butter & Jelly Truffles
Peanut Butter & Jelly Truffles made from creamy peanut butter and your favorite jelly; then dipped in dark chocolate.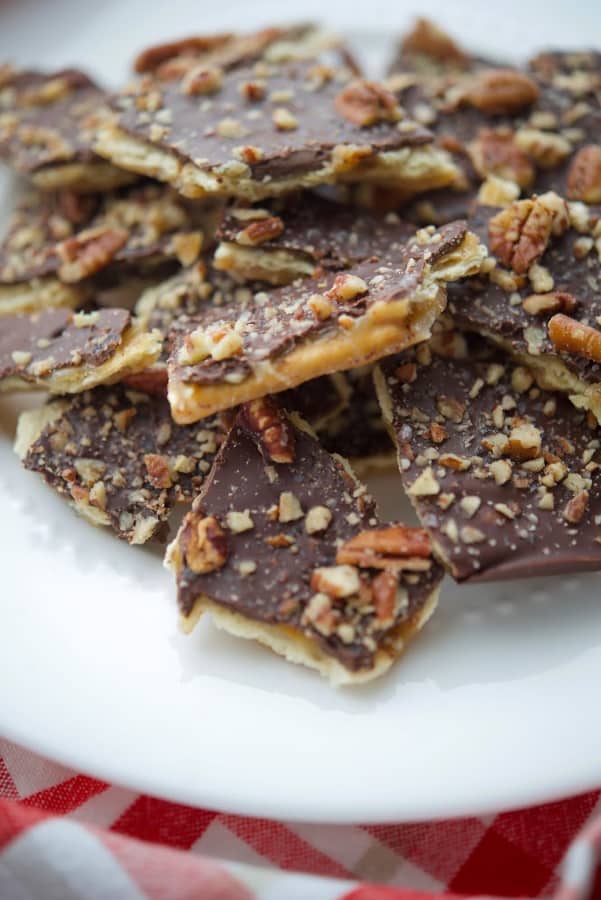 Looking for a sweet treat? This Sea Salt Dark Chocolate Crack made with saltine crackers, homemade toffee and chocolate is sure to please!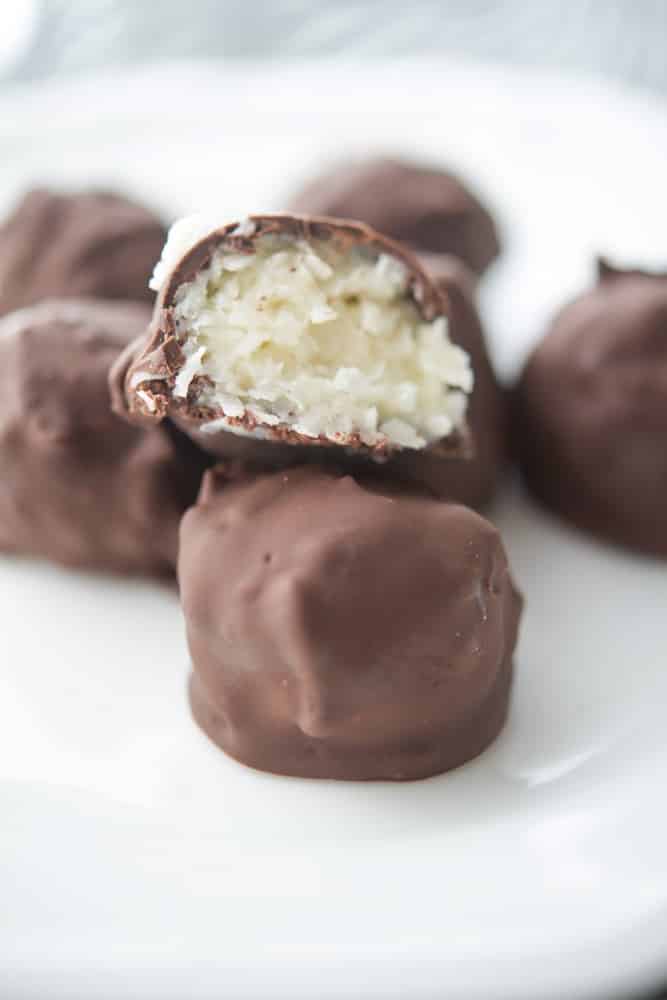 Coconut truffles made with coconut flakes and sweetened condensed milk; then dipped in melted dark chocolate make a tasty gluten free treat!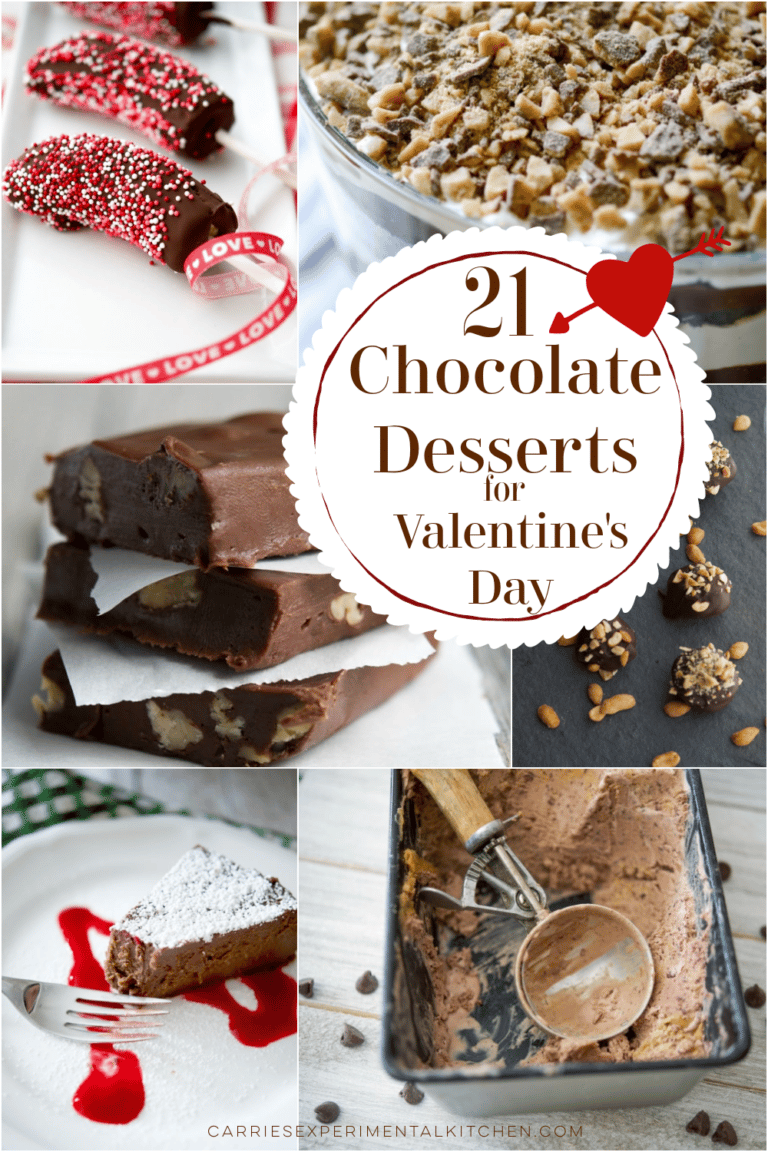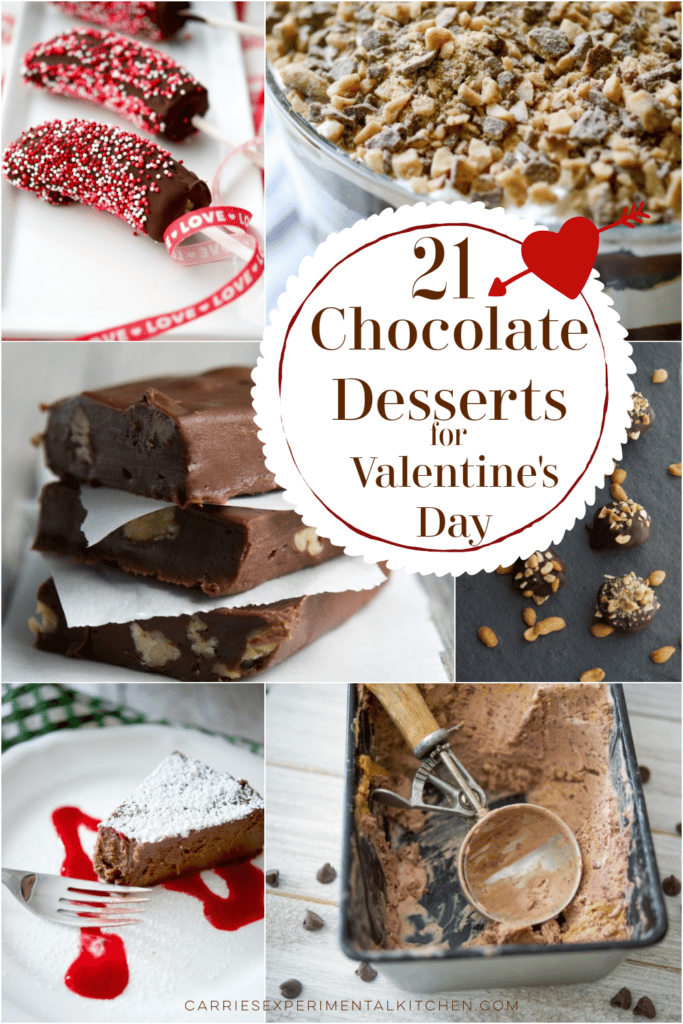 CONNECT WITH ME ON SOCIAL MEDIA